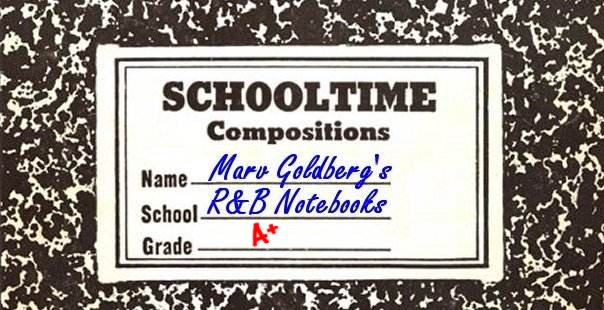 The 3 Bits Of Rhythm
By Marv Goldberg

© 2019 by Marv Goldberg
Chicago's 3 Bits Of Rhythm are another of my favorite groups. Naturally, they proved extremely difficult to research. (For example, the group didn't have a piano player until late 1947, yet all their recordings have one, sometimes quite prominent.) I've completely lost count of all the groups who, over the years, have called themselves the "Bits Of Rhythm" (I won't even mention the "Wee Bits Of Rhythm"). I'll point out several as I encounter them.


The origins of the 3 Bits Of Rhythm are (to coin a phrase) shrouded in mystery. In 1948, one of the members said that they'd been around for 13 years, which fits in with the first mentions I can find of them.

They're first named in a small blurb in the July 27, 1935 Chicago Defender: "As we strolled into the Indiana Theater [in Chicago], we were favored with a real musical treat as we listened to the Three Bits Of Rhythm. This trio of youngsters are all that can be expected in the line of entertainment."


On September 14, 1935, pianist Laura Rucker "and Her Three Bits Of Rhythm" recorded "I'm Gonna Sit Right Down And Write Myself A Letter" and "Something's Wrong" for Vocalion in Chicago. The group used a bass and at least one guitar, but neither was released because of Fats Waller's very popular Victor version of "I'm Gonna Sit Right Down And Write Myself A Letter".

Was this our 3 Bits Of Rhythm? I believe it was, because they pop up again in the press a scant two weeks later, when the September 28, 1935 Indianapolis Recorder had this to say: "The Three Bits Of Rhythm were minus their bass player, Henry Fort, for a few days last week due to a bad cold. The remaining two Bruce and Solomon Loganour [sic] carried on at their sophisticated rendezvous, Ciro's, out on Garfield Boulevard here in Chicago." I suppose there's a reason they didn't give Bruce's last name (it's Williams).


Henry George Fort (bass) was born on January 28, 1916 in Chicago and died there on January 16, 1997. He was an original member of the Bits Of Rhythm in 1935, but was gone no later than August 1936, when he joined the reboot of "Shuffle Along".

The orchestra for the 1936-7 touring version of "Shuffle Along" (whose arranger, musical director, and pianist was one Nathaniel Coles) included Henry Fort (as one of Nat Coles' Rhythm Hounds). [Coles was living in Chicago at the time and when the show closed in May 1937, he found himself in Los Angeles. Deciding to stay, he changed Nathaniel Coles to Nat "King" Cole and, the rest, as they say, is history.] Henry Fort was still in Los Angeles in June 1937, when he was named as a member of the Eastern Band. Back in Chicago in time for the 1940 census, he said he was a "music copyist". That same year, he was in Jimmy Noone's band and, in the mid-1940s, part of Bill Martin's Orchestra (as well as doing other background work for the Hy-Tone label). Later on, because of his family, he abandoned show business and became a Chicago realtor.

Bruce Allen "Juicy Brucie" Williams (guitar) was born on September 21, 1916 in Tampa, Florida and died on August 4, 1958 in Los Angeles. In the 1940 census, he was a musician living in Chicago.

Solomon "Sol" Laugenour (guitar and Hawaiian guitar) was born on March 27, 1917 in Chicago and died there on August 5, 1947. One of the most impossible-to-spell names in R&B, it comes out as Loganour, Langernaw, Laugnour, Laugenaur, Langenner, and Laughenour, among others. However, "Laugenour" is what's on his Cook County, Illinois Birth Index (and his father's name on several documents, as well as his grandfather's). However, when he died, the Illinois death record seems to say "Laugenone". On record labels, it was spelled "Longeneur", "Langenaur", and "Longenaur". To complicate it a bit further, write-ups from his management company called him "Saul".


[Note that a year later, Laura Rucker "and her Swing Boys" re-recorded "Something's Wrong" for Decca. Were they the 3 Bits Of Rhythm under a different name? No. The personnel were Franz Jackson (tenor sax), Hurley Ramey (guitar), Bill Oldham (bass), and Laura on piano.]

On November 20, 1935, they appeared at the grand opening of the new Harlem Casino in Pittsburgh, which started off with a radio broadcast over WWSW at 11:00 PM. If you tuned in, you could hear the Bits, along with Billy Maples, Marcia Marquez, Galli De Gaston, Monte Hawley, the Sugar Hill Sweeties, Dick Hardie's Orchestra, and probably many more artists you never heard of. It came to you direct from the Casino's "beautiful stage and elevated dance floor". This broadcast I know is them, but I'm not going to mention any other radio shows, because, with the multitude of "Bits Of Rhythm" groups around, I don't know which ones, if any, are them. (And it certainly doesn't help that there was a radio show called "Bit Of Rhythm".) A blurb in the November 23 Chicago Defender said that they were in their fourth month at Ciro's Cocktail Lounge.

I hope you didn't get too attached to that Harlem Casino cast, because the Pittsburgh Post-Gazette of November 25 reported that "A new band and show, with the exception of Billy Maples, m. c., and the Three Bits of Rhythm, are scheduled for the Harlem Casino immediately." Then, on November 30, the same paper said: "Ruth Johnson has been promoted from the chorus ranks to a featured spot in the floor show at the Harlem Casino, Pittsburgh's newest hot spot. The Three Bits of Rhythm continue to head the revue, with Billy Maples, m. c., presenting a half dozen other acts." The reason I bring this up is that, according to several sources, Ruth Johnson was a pseudonym for Laura Rucker. Cool.

But then, it starts to get complicated. The Philadelphia Inquirer of December 22, 1935 said: "Featured in 'Harlem Follies Bergere,' spectacular revue at Fays Theater [always spelled without an apostrophe], are Earl Hardy and his Band; Joyner and Freddie; Johnny Hudgens; Tom, Dick and Harry; Three Bits Of Rhythm; Mademoiselle Yvonne; Rivers and Brown; and others."


I don't know if it's them, but I don't think so. There was an article in the New York Daily News on September 3, 1948 that talked about the dance team of Son & Sonny (Roland James [the brother of singer Ida James] and Edward Montgomery). They'd gotten together in 1936, before which Roland had been a member of the "Three Bits Of Rhythm" in Philadelphia. Since Roland was never mentioned as a singer or musician, I'm going to assume that the group at Fays Theater was a trio of dancers and not the subject of this article. Nope, I found this in the February 13, 1937 Chicago Defender, in an article about Ida James: "Roland James, her brother, is now playing with the act Three Bits Of Rhythm." I still don't know what he did with them, but he was there. This was driven home by the caption to a photo of Son & Sonny in the May 22, 1937 Chicago Defender, which said: "... Son And Sonny, now in rehearsal for the big Grand Terrace floor show, slated to open June 1.... At right is Roland 'Sonny' James, formerly with the Three Bits Of Rhythm."

The April 11, 1936 Indianapolis Recorder had this less-than-helpful blurb: "It was a disagreement over money matters that caused the Three Bits of Rhythm to quit their hot spot." Although they were talking about Chicago entertainers, it really would have been nice if they'd named the "hot spot".

It was probably soon after this that Henry Fort left to join the rehearsals for the revival of "Shuffle Along". He was replaced by Theodore Rudolph.


Theodore Vernon "Rudy" Rudolph ( bass and vibes) was born on March 14, 1913 in Tampa, Florida (when he was two, his parents moved to Chicago) and died October 24, 1988 in Los Angeles. He'd been with Erskine Tate right before the Bits Of Rhythm, but I can't find any definitive dates. Many sites give his nickname as "Fate", but that was never mentioned in any newspaper (and he was always called "Theodore" in the press until 1948). Since Bruce Williams had also been born in Tampa, he may have known Theodore and brought him into the group. [Of course, he's not the Theodore Rudolph who appeared in the 1873 Chicago City Directory as a "scavenger". I just thought that was interesting enough to mention.]


Many years later, Rudolph said that he'd come aboard in 1936, so I'm comfortable with the continuity of the group.

As long as it's 1936, lets not mix up the 3 Bits Of Rhythm with the Wee Bits Of Rhythm, three female dancers.

But our 3 Bits don't show up in all of 1937. There's a 3 Bits Of Rhythm that joined the Flood Gratitude Day show at the Jefferson County Armory in Louisville, Kentucky in January 1938, but it isn't them. (That group had a radio program over WAVE.) I don't know if they were the same as Bobby Allen's Little Bits Of Rhythm who were around in Owensboro, Kentucky in 1938 (and, fortunately, I don't really care).


No, I was wrong. This appeared in the October 30, 1937 Chicago Defender: "Four Bits Of Rhythm, Theodore Rudolph, Bruce Williams, Sol Louzenour [sic], and Bob Wyatt are at the Gingham Gardens, 2400 W. Grand South, Springfield, Illinois." They were still there in early December. However, Bob Wyatt was in and out, becoming the MC of a floor show at Chicago's Limehouse. He'll be back.


Robert Lincoln Wyatt (pianist) was born on August 14, 1913 in Cincinnati and died on May 31, 2004 in New York City. In the 1940 census, he was a music teacher in Evanston, Illinois. By 1947, he'd taken up the organ and moved to New York.


But now it's a new year and the Chicago Tribune of April 3, 1938 said: "The trio of musicians called 'Three Bits of Rhythm' has returned to Bartel's cafe, 6935 Sheridan road." At least we know they've been somewhere and have come back. Somehow I don't believe that these reporters were considering researchers 80 years in the future (just a guess).

In July 1938, the Six Bits Of Rhythm (featuring Snowball) appeared at the New Penn Theater in Pittsburgh and, in November, the Three Bits Of Rhythm ("direct from a solid year on Broadway" [which was never mentioned in any New York newspaper]) opened at the Blue Mirror in Baltimore. Neither has anything to do with us.

The November 19, 1938 Chicago Defender mentioned that Bob Wyatt and his Three Bits Of Rhythm played for a church banquet. On November 26, the Defender said (this was Springfield, Illinois news): "Mrs. T. Rudolph of Chicago is visiting her husband, also of Chicago, who is billed with Bob Wyatt and his Three Bits Of Rhythm at the Gingham Gardens." This was the last time Wyatt's name was mentioned with the group.

In the January 28, 1939 Chicago Defender, they were reported playing at an unidentified "exclusive Northside nightclub." It turned out to be the Capitol Lounge, and they were back to being a trio.

They don't re-surface until March 1940, when they (and pianist Maurice Rocco) are at Chicago's Capitol Lounge. (I don't know if they'd been there for a whole year or if it was a new booking.) Rocco, who became famous for playing the piano standing up, actually started that practice with the Bits. Years later, Rocco told columnist Earl Wilson (in the August 28, 1943 New York Post):


The Lounge was a long, but narrow room - always packed. One night I went up to play and looked around for my chair. Somebody had taken it. Well, I was jammin' with the Three Bits Of Rhythm and they started their number off before I could find the chair, so I had to stand. Finally somebody shoved my chair up on the stage, but I was getting such a laugh, I kicked it aside. I found that standing up was a good selling point. People got to asking me to stand up. It was tiring. I developed muscles in my legs and also learned that I could rest one foot by dancing around on the other.


In April 1940, the Three Bits Of Rhythm (with the personable Al Davis) appeared at the Hotel Northland in Green Bay, Wisconsin. This was a white group (one of whose members had a hairstyle that was 15 years out of date). What really makes these things difficult is that the ad called them "one of Chicago's favorite acts". They subsequently wandered down to Kansas City during the summer. By September 1941, Al and Linda had become the Two Bits Of Rhythm, although within six months Al was back to the Three Bits Of Rhythm (why am I even telling you this?).

Another member in 1940 was Ray Nance, who'd had his own orchestra in 1936. Theodore Rudolph later said that Duke Ellington stole Nance from the Bits Of Rhythm and this is borne out by the following from the November 9, 1940 Pittsburgh Courier: "It's just about certain that diminutive Ray Nance, the ex-Earl Hines trumpet man, will take over Cootie Williams' chair in the Ellington ork, for a short time at least. That, incidentally, may be very sad news to Milt Schwartz, whose Capitol Lounge has been ever so much brighter since Ray joined the 'Bits Of Rhythm,' who hold sway there along with the piano sender Maurice Rocco."


Ray Willis Nance (trumpet, violin, and drums) was born on December 10, 1913, in Chicago and died on January 28, 1976, in New York City. He had started with Duke Ellington shortly before that November 9 blurb was printed (remember, it was a weekly newspaper). Note that he'd married Melrose Colbert in January 1939.


Two of the songs the Bits would soon record ("Bronzeville Jump" and "I'm Lonesome") were credited, on the label, to "Williams, Rudolph, 'Longeneur', Nance", so presumably those were things they'd been playing at the Capitol Lounge. (Note that Bronzeville is an area of Chicago.) Since Nance played three instruments not associated with the group at that time, it's hard to guess who he was replaced by (if at all). It looks like Nance was added as a fourth member, but possibly not considered permanent because they never bothered to change the name of the group. They'd remain the 3 Bits Of Rhythm for the next seven years.

On March 13, 1941, the 3 Bits Of Rhythm held their first recording session, laying down four tunes for Decca in Chicago: "I'm Lonesome", "This Is The Boogie The Woogie The Boogie", "Bronzeville Jump", and an instrumental called "The Old Blues". Once again, let me state that there's a piano present, but they didn't have a pianist at the time.

In May, there was a 3 Bits Of Rhythm appearing at the Clary Club in Cumberland, Maryland. I don't believe this is them.


Their first record, released in June 1941, was "Bronzeville Jump", backed with "The Old Blues". Although the "Bronzeville Jump" label credited the song to the three members (plus Nance), when registered with BMI, its only writer was guitarist Hurley Ramey, who, as I said before, doesn't seem to have ever been a member.

The record was reviewed in the Pittsburgh Press on August 17, 1941: "[On 'The Old Blues'] The electric guitar gets out of control on this latest of Decca's Sepia Series but the offering is a pleasant bit anyhow. The accompanying 'Bronzeville Jump' shows off fine trio singing, this time with the guitar under control."


That same month, Decca released the other two sides: "I'm Lonesome" and "This Is The Boogie The Woogie The Boogie". (Note that the title doesn't have commas on the label and that they're actually singing "this is the boogie, the boogie, the woogie".)

The record was reviewed in the October 25, 1941 Cleveland Call And Post: "What sets off I'm Lonesome and This Is The Boogie The Woogie The Boogie by the Three Bits Of Rhythm on Decca is a weird guitar that is positively fiendish. First side is a blues and the second a b. w. jump. But dig that electric box." (An electric box is an electric guitar, but I don't know what a "b. w. jump" is.)

In early September, they were part of the entertainment (along with a trained chimpanzee) at the Sixth Annual Community Fair, sponsored by the Des Plaines Business Men's Association and held at Rand Park in Des Plaines, Illinois. In November, they were at the Hollywood Lounge, along with Arthur Lee Simpkins.

The same 3 Bits that had been at Cumberland's Clary Club were at the Maryland Cocktail Lounge in that city in May 1942. But in May (the 11th), our 3 Bits opened at the Fox Head in Cedar Rapids, Iowa for a month (they were named in the blurb).

In the December 26, 1942 Pittsburgh Courier, the Phil Shelley Agency took out a big ad with photos of some of the acts that they managed: Maurice Rocco, the Sharps & Flats, Dorothy Donegan, the 4 Blazes, and the 3 Bits Of Rhythm.

Also in December, 1942, a 3 Bits of Rhythm were at the Dayton Hotel, in Kenosha, Wisconsin. Not our group; probably Al Davis's.


I do know that ours started at the Whirl-A-Way in Chicago on January 15, 1943. By mid-February, they, and the 4 Blazes, were at Lou's Moravian Bar in Philadelphia. Later that month, the 4 Blazes were replaced by the Sharps & Flats. By early April, the Bits were the headliners, along with Martha Davis and Sammy Price. The Bits and Martha were there until June 3, when the Cabin Boys came in. [I'm not sure about Sammy Price, but Phil Shelley managed the Bits, the 4 Blazes, the Sharps & Flats, and Martha Davis. He did a good job placing them all.]

Their performance at Lou's was reviewed in the March 13, 1943 Billboard:


Making their first Eastern stand after a long pitch in Chicago, this trio of sepia swing bugs are creating a major sensation at this corner. Boys are devotees to the Harlem brand of jive. But go a step further in combining their rhythmic features with a sparkling brand of wholesome comedy. Going beyond the mere hosannah rantings and handclaps for the jive sessions, they give each such ditty a production setting. Build such standards as Amen and Tutti-Frutti with story content, the continuity all on the comedy side. And making it sell all the more are the terrific mugging antics of Bruce Williams, guitarist.

Theodore Rudolph, potent bass slapper, beats off for the trio. And completing the triangle is Soloman Laugenour [amazing; they got his last name right and managed to misspell his first!], guitarist, who also goes far in pleasing with his ballad singing. Boys mix up the hot and the sweet. And while the emphasis is on their individual and collective vocal harmonies, they impress instrumentally as well, particularly the guitar picking of Williams. Rudolph also doubles on the vibe [sic] for heated hammerings, Williams fingering the bass viol for such sessions. As a whole, represent one of the most entertaining jive units to hit this town.


Billboard reported on June 5, 1943 that the 3 Bits would follow the 4 Blazes into the 115 Club in Grand Forks, North Dakota. On July 7, they opened at the Terrace Room of the Hotel Dixie in Manhattan and stayed for two months.

The August 7, 1943 Billboard reported on a series of jam sessions held at Chicago's Hamilton Hotel every Sunday. Musicians who'd taken part included Muggsy Spanier, Red Saunders, Red Allen, Stuff Smith, J.C. Higginbotham, and our old friend Henry Fort.


Phil Shelley placed a little write-up of the Bits in Billboard's 1943 Year Book (published in September of that year).


One of the oldest colored units in the business, featuring comedy, novelty and swing. The boys have done remarkably well in the cocktail field [small combos] as well as on Decca records. Unit includes Brucie Williams, guitar; Theodore Rudolph, bass and vibes; and Saul Langemour, guitar [isn't it sad when your own manager gets your name wrong]. They have appeared for two consecutive years at the Capitol Lounge, Chicago, and one of their more recent jobs is the Alpine Musical Village, Philadelphia. Managed by Phil Shelley, Chicago.


The November 6 Billboard reported that "THREE BITS OF RHYTHM will return to Chicago following their current run at the Rose Room, Newark, N. J., which winds up this week." Where they actually ended up was the Wyoming Show Bar in Detroit; they were advertised from October 25 through December 30. Research wasn't helped by the presence of a dance duo called the Two Bits Of Rhythm playing at the competing Club Zombie in December.


January 1944 found them at the Grand Terrace Casino in Detroit, along with many acts I've never heard of. However, by January 25, most of those unknown acts had been replaced by Mildred Bailey (with a new selection of unknown acts). But the 3 Bits had been held over and they were there through sometime in March


April 1 found them at the Whirl-A-Way in Chicago; in early June, it was the Club Algeria in Denver. From there, they (the "Grand Dukes Of Torrid Music") were back in Philadelphia, appearing at Lou's Chancellor. I don't know how Lou Lantos managed it (and probably don't want to know), but the ad proclaimed in large letters: "No 30% Tax". (Nightclubs were heavily taxed during World War 2 and beyond. If you could dance to the band, you paid heavily for the privilege. This led, in time, to the growth of be-bop, since there was no tax for music you could only listen to.)

On September 10, they started at Lindsay's in Cleveland and in mid-November, the Silver Frolics in Chicago.


Meanwhile, Billboard's 1944 Year Book had come out in September and this was their new summary.


This lively trio is one of the finest colored units in the business. They consist of Brucie Williams, guitar; Theodore Rudolph at the vibes; and Saul Langemour, guitarist. [Isn't it sad when your own manager misspells your name. At least the misspelling was consistent with the prior year's.] In addition to their musical accomplishment they also have a good flare [sic] for comedy. Clever novelties are combined with their good style of swing music. Recently they have been working as an act in floor shows at the Grand Terrace, Detroit, and the Club Algeria, Denver. Prior to that, they worked two consecutive years at the Capitol Lounge, Chicago. At present, they are appearing at Lindsay's Sky Bar, Cleveland. Management by Phil Shelley, Chicago.


Speaking of Phil Shelley, he was the subject of a partial take-over of his acts by the William Morris agency in January 1945. He gave up 25 of them, but managed to hang on to Maurice Rocco, Martha Davis, Joy Paige, Arthur Lee Simpkins, and the 3 Bits Of Rhythm. He agreed to allow Morris to book them also, unless he came up with a better deal for them. He also moved his operations to Los Angeles, which accounts for most of their bookings from now on being on the West Coast.

The Hotel Morris in Los Angeles had recently re-done its Rose Room and was trying to book the 3 Bits Of Rhythm ("sensational Denver recording trio") said the confused article in the February 17, 1945 Pittsburgh Courier. However, sometime in May, they were at Ciro's in Los Angeles.

In May 1945, Frankhauser's Four Bits Of Rhythm were appearing in Phoenix.

I don't know if the Bits ever performed at the Rose Room, but in June, they had been at the Backstage, in San Francisco, for two months (and, at the same time, made appearances at Frisco's Stage Door Canteen).

Also in June 1945: Aaron Sloin & His Four Bits Of Rhythm were appearing in Trenton, New Jersey.


Starting in mid-November, for about a month, they ("our latest Swingstation Trio") were at the Rhythm Room of the Hotel Hayward in Los Angeles.

Since they were in Los Angeles in November 1945, they took another shot at recording, this time for Modern Music (later to become just plain Modern). The date of their first session is unknown, but it was probably that same month when they waxed "I Used To Work In Chicago" and "That's The Boogie". Let me state again that all of their Modern sessions, just like the Decca one, contain an unknown pianist who was never credited as being a member of the group (and "That's The Boogie" was mostly piano, with Theodore's vibes thrown in).


It's unclear just when the two songs were released. The number for "I Used To Work In Chicago" (118) places it in 1945, but it wasn't advertised until an April 22, 1946 Cash Box ad from the Jack Gutshall Distributing Company. Note that, for whatever reasons, Modern Music issued records with various label designs and colors. Forgetting all problems with dating and colors, go listen to "I Used To Work In Chicago"; it's a truly great version of the song.

On March 3, 1946 they had another session for Modern Music at which they recorded "Shadrack", "Yas Yas Yas", "Woman Without A Man", "I'll Be True" (a pretty song featuring lots of Theodore's vibes), and one unknown title. On March 23, they were at the Venetian Room, in Long Beach, California, where they were held over until June.


The somewhat salacious "I Used To Work In Chicago" had also been recorded by Sammy Kaye and Larry Vincent (who was credited with writing it, although the Bits version had no writer credit at all). The Bits were reviewed in the June 10, 1946 Cash Box: "It has been some months since I last heard 'I Used To Work In Chicago,' and if this version doesn't hit a top spot on the jukes in the more 'down-to-earth' locations, and, at the same time, if it's not banned wherever it becomes popular, I won't know the reason why. This is actually the best rendition of a very shady tune you'll probably hear around for awhile, since the Three Bits Of Rhythm provide a stupendous amount of that quality to this disk. On the flip, 'That's The Boogie,' the boys really prove what they can do when they get their musical instruments in action. They're really good and worthy of lots of attention."

In spite of the great review (and the great job they did with it), "I Used To Work In Chicago" was never a hit, not even in the Los Angeles area.

Their next Modern session was held on August 3, 1946, when they waxed "Signifying Monkey", and "Blow My Top".

On August 24th they started at the Somerset House, in Riverside, California.

"Three Bits of Rhythm", said the September 21 Billboard, "set for six weeks with option at Hollywood Show Lounge, on the Pike, Long Beach." But something didn't work out, because a week later, Billboard said that they were going into the Chi-Chi in Hollywood.


October 1946 saw the release of "I'll Be True", backed with "Yas, Yas, Yas". "Yas, Yas, Yas" was an oldie, having been done by Eddie Johnson & His Crackerjacks ("The Duck's Yas, Yas, Yas") on Victor in 1932; Jimmy Strange ("Yas, Yas, Yas") on Decca in 1936; and the 3 Peppers ("The Duck's Yas, Yas, Yas") on Variety in 1937.


The December 26, 1946 California Eagle had this: "The Four Bits Of Rhythm contribute their share, but def, to make your evening an enjoyable one." Allowing for the fact that they didn't bother to tell you where you could see them, it refers to them as the "four" Bits (with, of course, no explanation). Their last Modern session (see below) still had them as the "three" Bits. Did they drag along their uncredited piano player to some engagements? Actually, after renewing my acquaintance with "Drop A Nickel In The Slot" (again, see below), I realized that there was a violin on it. It's possible that Johnny Creach (whom we'll meet in a bit) was with them, uncredited, for a while before his joining was officially announced.

Right after midnight on New Year's Eve (that is, on January 1, 1947), the Bits introduced a new song in a KFWB broadcast from Billy Berg's 5-4 Club in Los Angeles: "Root Beer Sizzle Sazzle Sizzle". They'd record it in May.

Modern Music (now renamed "Modern") released "Signifying Monkey" and "Blow My Top" in May 1947. For those who don't know "signifying" is kind of a "game" where you trade insults back and forth (that's what the monkey told the elephant the lion was doing).

Also in May (the 14th), the 3 Bits Of Rhythm held their last Modern session, recording four more songs: "Root Beer Sizzle Sazzle Sizzle" (about the joy of giving up drinking), "Drop A Nickel In The Slot" (which makes reference to their recording of "I'll Be True"), "The Man That Comes To My House", and "Gruen Special" (a song about giving her a Gruen watch [which I'll promise to believe if you will]). As I said above, "Drop A Nickel In The Slot" has an uncredited violinist.

After this session Solomon Laugenour became ill and left the group, returning to Chicago, where he died on August 5, 1947.


[Starting June 5, Guido Baccaleoni and his Bits Of Rhythm (Guido, Paul, and Harold) began appearing at the Cotati Inn Petaluma, California. Guido's group played in that city for many years, still being advertised in 1991.]

Theodore and Bruce replaced Sol with guitarist Welton Barnett and added pianist Tommy Askew to the mix.


Welton Barnett (guitar and steel guitar) was born October 11, 1911 in St. Louis and died August 30, 1984 in Minneapolis. When he was drafted in April 1942, he was a musician living in Chicago.

Thomas Jackson Askew (piano) was born on September 23, 1920 in Raleigh, North Carolina and died on July 18, 1993 in Los Angeles. (The death date is per the California Death Index; Social Security has July 30.) His family had moved to Detroit by 1940.


So, by the time they started at the Say When in San Francisco on July 26, 1947, they'd become the 4 Bits Of Rhythm (and now really did have a pianist).


Modern issued "The Man That Comes To My House" and "Root Beer Sizzle Sazzle Sizzle" in November 1947. The wonderful "The Man That Comes To My House" was a song from the 1930s, having been done by Tommy Tucker Time on Vocalion (as "The Man That Comes Around"); the Bits used the same lyrics. It had also been done by the Sweet Violet Boys (as "There's A Man That Comes To Our House"). And, as "The Man Who Comes Around", it was recorded by Will Osborne & His Slide Music, Les Brown & His Orchestra, and even Ozzie Nelson.


The Say When's September 13 ad called them the 4 Bits Of Rhythm; by the time of the November 22 ad, they'd become the 5 Bits. During that time, they'd added yet another member: Johnny Creach. (Say When ads between those dates didn't mention any performers, so it's impossible to say exactly when Johnny joined.) Interestingly, all Say When ads between November 22 and December 27 say "Held Over - Last Chance To See 5 Bits Of Rhythm". [Of course, because the Universe is determined to make me lose what little is left of my mind, the August 30 ad was for the 5 Bits, but on September 13, they were back to 4.]


John Henry Creach (drums and electric violin) was born on May 28, 1917 in Beaver Falls, Pennsylvania and died on February 22, 1994 in Los Angeles. Probably the most famous person to appear with the Bits Of Rhythm, he played with Louis Armstrong, Fats Waller, Big Joe Turner, Roy Milton, The Majors & The Minors, and, in the 1960s (as Papa John Creach), the Jefferson Airplane.


In December 1947, another Three Bits Of Rhythm appeared at the Top Hat Nite Club in Dennison, Ohio. The country was crawling with Bits.


The Detroit Tribune of January 24, 1948 noted that Tommy Askew had returned to Detroit to attend the funeral of his mother. The group was then playing the Hyde Cal Club in San Francisco and he named the others as Johnny Creach (drums and electric violin), Theodore Rudolph (bass and vibes), Bruce Williams (guitar and bass), and Welton Barnett (guitar). Remember that when Teddy played the vibes, Bruce would take over on bass.

In April 1948, Wilbur Graham & 4 Bits Of Rhythm appeared in Decatur, Illinois.


From the Hyde Cal Club the 5 Bits Of Rhythm went to the Last Word in Los Angeles. The May 20 California Eagle said: "The 5 Bits Of Rhythm are holdovers at the Last Word Cafe, and the 5 Bits Of Rhythm can do more with a musical arrangement than a monkey can with a cage o' cocoanuts! They play swing. They play jazz. They play Be-Bop. They play hot. They play soft, and theirs is the kind of music that doesn't give you cauliflower ears!" Appearing with them were a few names you might know: T-Bone Walker, Jimmy Witherspoon, and Lorenzo Flennoy.

The June 10, 1948 California Eagle had the largest article ever printed about them. Aside from stupidities on the part of columnist J. T. Gipson (oh why can't they just write in English?), it's worth reproducing in large part, although I'll leave out the stupidities.


Your ... nightclub correspondent puts his seal of approval on Teddy Rudolph and his 5 Bits of Rhythm....

Teddy Rudolph ... is the bass-playing leader of the group that has all Angel City music circles raving over their brand of rhythm. Teddy Rudolph was born in Tampa, Florida, but his parents thoughtfully moved to Chicago, Illinois when he was 2 years old....

Rudolph got his musical education around the windy city nite spots playing with such stellar bands as Erskine Tate, Johnny Long, Fletcher Henderson and the late Fats Waller. He joined the 3 Bits Of Rhythm following a three year stint with Tate's orchestra. Because of his business acumen he was elected manager of the trio. That was in 1936. Since that time the Bits added two more bits of rhythm and went on to carve a niche for themselves in the Kingdom of Swing.

They've played a few of the country's smartest spots, including a long run at the ultra-smart Bartel's club, Chicago. They also broke records at the Capitol Cocktail Lounge in Chicago, and it was there that Duke Ellington dropped in the club one night for a sandwich and went out with Ray Nance. Nance is still with the Duke, but Teddy Randolph will proudly tell you ... that the great Ray Nance was once a member of the 5 Bits Of Rhythm!....

The Bits closed their Capitol Lounge engagement and went to Detroit to work with Mildred Bailey.... The group, consisting of two guitars, violin, piano, drums, and bass, popped in port a few months ago and Grant never took Richmond like they're taking Hollywood.

The Bits are currently appearing at the Last Word and have already been signed to do a musical short at Paramount studios. They have best-selling discs on the juke-boxes, "I Used To Work In Chicago" and the torchant [sic] "I'll Be True".

Upon arriving in the city of the angels, the 5 Bits Of Rhythm opened at the Say When club, San Francisco and broke all existing house records. [Explain to me how, when they arrived in Los Angeles, they opened in San Francisco.] They were held over repeatedly. From the Say When club, they moved into the Last Word, on Central avenue in the heart of the Jive sector.

Personnel of the group is Tommy Askew, piano; Johnny Creech [sic], violin; Bruce Williams, guitar; Welton Barnett, guitar; and Teddy Rudolph, leader and bass. The Bits have been together 13 years and at the rate they're going they'll be together 13 more.

It couldn't happen to a finer musical aggregation.


The July 10 Pittsburgh Courier added: "An unusual note of the Five Bits is the absence of brass or wind instruments.... Bruce Williams and Welton Barnett hold down the guitars, Tommy Askew presides at the 88s, and Johnny Creach draws the bow on a hot violin, doubling as a one-handed drummer on a small snare drum. Rudy, when not plucking the bass viol, softly rings out a mellow beat on his sizzling vibraharp. Williams, who is called Juicey [sic], occasionally puts aside his guitar and rolls the bass viol."

On July 15, they were reported to be going into their 18th week at the Last Word, meaning that they'd started around mid-March 1948.

However, as much as columnist Gipson wished they'd stay together for another 13 years, a scant two months later, Johnny Creach left to start his own band. The California Eagle of August 5, 1948 reported:


With most band leaders screaming about the high cost of operating and holding together a band of any size in these trying times, and some of the leaders giving up their orchestras for a more lucrative profession, Johnny Creach, violinist with the 5 Bits Of Rhythm, decided to jump right into the thick of things and organize a band of his own. His leaving the outfit will reduce Teddy Rudolph's group down to four.

Johnny, one of the main standbys in the Bits Of Rhythm outfit, will leave August 11 for eastern parts and will organize a band here or upon his arrival in New York.

Rudolph is undecided as to a replacement for Johnny's violin chair with his crew, and may leave the Bits down to the original four men consisting of two guitars, bass and piano.


A September 4 blurb in the Pittsburgh Courier told us that the 5 Bits Of Rhythm had returned to the Last Word in Los Angeles:


After completing a television assignment, which featured a colored group for the first time in the Angel City area, the Five Bits of Rhythm, with their leader, Rudy Rudolph, ace vibraharp artist, began another engagement at the Last Word Club.

Rudy Rudolph returns to the scene of his initial triumph with a slightly revamped combo. He has added a drum and a saxophone to his hitherto all-string group.

Rudolph terms the move a strictly experimental one. He declares that he is trying out a new technique, blending a single reed with two guitars, a vibraharp, bass violin, and piano [what about the drum?]. With his original five man crew, Rudolph created a mild panic along the Los Angeles night club row, and won the attention of television scouts who signed him.

At the Last Word, Rudolph is still thrilling the patrons, co-starring with Miss Cornshucks.


Trying to figure out the personnel is daunting. It says that they've got a single reed (the unknown sax player), a drum (another unknown), two guitars (Bruce Williams and Welton Barnett), bass violin (Theodore Rudolph or sometimes Bruce Williams), a vibraharp (also Theodore Rudolph), and piano (Tommy Askew). Are they still 5? Are they now 6? My feeling is that someone was doubling on the drums.

Let's get totally confused, courtesy of the California Eagle:


In spite of a blurb in the September 16, 1948 Eagle that the "5 Bits O' Rhythm" would open at the Actor's Club (San Francisco) on September 22, their name only appears in Actor's Club ads on October 2 and October 9, when they were scheduled to join Sunday jam sessions with Red Norvo and Edgar Hayes. (Actually appearing at the Actor's Club during this time were Edgar Hayes' Stardusters.)

The October 7, 1948 Eagle made it worse, because, according to them: "Johnny Creach trio with Cal Ponder [bassist Calvin Ponder, late of the Ali Baba Trio and spouse of Martha Davis], former Hines man, are at the Actors Club in Frisco. Creach is doubling with 5 Bits of Rhythm who share billing." It's somewhat ambiguous, but it could be taken to mean that Creach was performing with both groups.


However, none of this makes any sense. The Bits only appeared at the Actor's Club on a few Sundays for jam sessions and the Johnny Creach Trio wasn't advertised as being anywhere. The Bits were in San Francisco, but were waiting around to open at the Say When on October 19, along with Vivian Greene. (By October 30, Bill Johnson's Musical Notes had replaced Vivian Greene and were, in turn, replaced by Erroll Garner on November 17.) I guess the whole problem went away by October 20, when the Actor's Club was re-named "Ciro's".

In March 1949, Wilton Carson and his Bits Of Rhythm were playing in Owensboro, Kentucky. At the time, our 5 Bits were appearing at the Bar Of Music in Las Vegas; they were booked for a month, after which they were heading home to Los Angeles (where another change would occur).

The April 11, 1949 News-Herald (from Franklin, Pennsylvania) reported that: "Five Bits of Rhythm, sepia musicomedy team, are now officially the Four Bits of Rhythm." The same blurb was in papers all over the country, under the heading of "Depression Note" (there was a bad recession in 1949). This tells me that their unknown sax player had left.


The only other appearance I can find for them in all of 1949 was at the Round-Up Skyroom of the Saddle & Sirloin in Bakersfield, California. They ("Famous Recording Stars") were only there for three days: June 24-26.

In August 1949, Wilbur Graham & 4 Bits Of Rhythm appeared at Benya's Supper Club in Nokomis, Illinois.


The 4 Bits Of Rhythm were at the Beacon Nite Club in Albuquerque in October 1949, but this was a band fronted by Billy Morris. Should I bother to mention Chet Johnson and the Melo-Bits Of Rhythm who played a Christmas Eve dance in Zanesville, Ohio?

On April 9, 1950, Teddy Rudolph and the Bits Of Rhythm were part of a show sponsored by The Los Angeles Sentinel. Held at South Park, others in the cast included the Treniers, Calvin Boze, the Ebonaires, Buddy Banks, Sammy Franklin, Betty Hall Jones, Duke Henderson, the Eddie Williams Trio, Joe Lutcher, Scatman Crothers, Kitty White, the Sepianaires, Paula Watson, Pee Wee Barnum (who'd become "H.B. Barnum" when he was with the Dootones and Robins some years later), and DJs Hunter Hancock, Gene Norman, and Bill Sampson.

The July 8, 1950 Pittsburgh Courier proudly proclaimed: "3 Bits Of Rhythm Cast In 'Cry Danger'." It went on to say: "The Three Bits Of Rhythm, who recently finished a successful engagement at the Waikiki Inn, were signed for a spot in the new Dick Powell picture 'Cry Danger.' The picture, which will be an RKO release, is being shot at General Service Studios under the Olympic Productions banner." (I have no idea why the article didn't call them the 4 Bits Of Rhythm.)


Finally, the Big Time? Not quite. When "Cry Danger" was released in late February 1951, not only did they receive no credit, but only Theodore Rudolph could be seen (there's also an indistinct piano player, but they're behind a full dance floor and the other members would have been seated and therefore invisible). All they're playing is generic movie foxtrot dance music. There wasn't a single reason for them to have been in the film (unless there were scenes that were cut).


The May 19, 1951 San Francisco Examiner said that: "The Four Bits Of Rhythm, with 'Juicy' Brucie [Williams], the banjo-eyed guitarist-comedian, are back at the Say When...." The ad said they were "direct from the Frankie Laine show".

By October 1951, Welton Barnett was gone from the Bits Of Rhythm, having become a part of the Ali Baba Trio, appearing in Kalispell, Montana. In December 1953, he was a DJ in Toledo, but by 1955, Welton was with Lionel Hampton (and manager of the Hamptones Quartet). He was with the band on October 1, 1955 when Hampton's bus, en route to Carnegie Hall in New York, had a tire blowout in Socorro, New Mexico and crashed, injuring 18 band members. Hampton ended up with a broken leg; Barnett suffered a fractured pelvis and collar bone. Welton later became part of the Bill Hobbs Trio, in Minneapolis, in the 1960s.

Welton Barnett was replaced by drummer Charles Gray, so they now had only one guitarist.


Charles Edward Gray (drums) was born in Los Angeles on June 29, 1928. In 1948, he was one of the Hollywood 4 Blazes. After the Bits, he went on to form a succession of Ink Spots groups, some of which contained Theodore Rudolph. By 1985, his Ink Spots days behind him, he was doing dinner theater in Montreal. He's the father of actor Charles Woods Gray.


Somewhere along the line, Tommy Askew left (either in 1951 or 1952), to be replaced by Lee Wesley Jones on piano.


Lee Wesley Jones (piano) was born in Dallas, Texas on October 3, 1922 and died in 1970 in Hot Springs, Arkansas (but buried in Dallas). When he registered for the draft in 1942, he was working in a Dallas night club. He had been with Lester Young, Wynonie Harris, and Johnny Otis' Orchestra. By 1964, Tommy Askew was a singing pianist in southern California.


By the time they played the Y Club (Medford, Oregon) in December 1951, singer Baby Davis had been added to their act.


Marie "Baby" Davis had sung with Fletcher Henderson and had recently been with Buddy Banks, with whom she'd recorded "Happy Home Blues" in August 1949. She was born in Mississippi, but I couldn't find out anything else definite about her. In the spring of 1951, Baby Davis was part of a touring show called "Hollywood Revue" with Jimmy Grissom, Little Willie Littlefield, Jack McVea, and Mickey Champion. She was probably Lilly Marie "Baby" Davis, who was married to saxophonist Luke Jones. If so, she died on September 1, 1960, in Hollywood, at age 34. The September 1960 Variety, reporting her death, called her a "singing comedienne". (Note that Luke Jones' real name was Lewis Sinclair Jones, born in Shreveport, Louisiana on October 18, 1910 and died in Los Angeles on December 27, 1995. He was also a barber. Just thought I'd throw that in.)


By December 28, they'd switched to Piluso's, in Eugene, Oregon, just in time for their gala New Year's Eve party.


On March 17, 1952, the 4 Bits and Baby Davis replaced Duke Ellington at the Club Oasis in Los Angeles; they were there until April 6. (On March 14, a dance team called the 5 Bits Of Rhythm entertained at a USO show in Oakland, California.) The March 19 Los Angeles Daily News had this:


The famous 4 Bits Of Rhythm opened Monday nite at the Club Oasis (38th and Western) and in their inimitable way have the joint jumpin'. Headed by Teddy Rudolph, leader of the Bits (for 17 years no less), this combo has a style that is hard to beat. Featuring comedy, rhythm and lowdown blues, you must see and hear them to believe it. Baby Davis is the bundle of dynamite vocalist and helps make this a real thrilling show for all.


More praise in the April 2 Daily News:


Every once in a while a show that is supposed to be so-so turns out to be a smash. That's what happened at the CLUB OASIS, 38th and Western. The 4 BITS OF RHYTHM and BABY DAVIS are the reason. BABY is a bundle of dynamite on vocals and the "4 BITS" knock out rhythms that are almost burning the place up. They have been held over this week, so we suggest you don't miss them.


On April 6, they appeared at a benefit for the St. Augustine-Westview Hospital, held at the Shrine in Los Angeles. Asked to appear (no telling if they did) were: Joan Crawford, Tony Martin, Eddie "Rochester" Anderson, Burns & Allen, Jack Benny, Danny Kaye, Bing Crosby, Jerry Colonna, Dean Martin & Jerry Lewis, Donald O'Conner, Dinah Shore, Louise Beavers, Scatman Crothers, [Redd] Foxx & [Slappy] White, and jive violinist Ginger Smock.


Right after that, they were booked into the Gilded Cage in Phoenix. The first ad (April 8) mentioned Baby Davis, but no subsequent ads did. (She'd go on to appear and record with T-Bone Walker.) That first ad also said they were direct from Dan's in Hollywood; the rest said direct from the Oasis. The Bits were there through April 24. Concurrently, there were many ads for Guido Boccaleoni and His Bits Of Rhythm in Petaluma, California. (I'm pretty sure they were a different group.) On June 8, the 4 Bits were part of the floor show and dance (along with Scatman Crothers, Ginger Smock, and Stuffy Bryant) at the Club Oasis. In December, the 4 Bits were at the Tailspin, in Los Angeles. Billed as "The greatest group of its kind to appear in L.A. since the Red Caps", they were still there in March 1953.

The 4 Bits Of Rhythm and the Lancers entertained at the San Gabriel Mission High School circus and dinner (on April 19, 1953), a benefit held to buy library books and athletic equipment for the new school.

The Indianapolis Recorder of September 12, 1953 told us that "Entertaining here and there are the 'Bits Of Rhythm' - Carley [sic; should be Charles] Gray, Lee [Wesley] Jones, Theodore Rudolph, and Bruce Williams, at the swank Balboa Beach Blue Room [in Southern California]. At the end of their 26 weeks stint there, the Bits Of Rhythm have a lucrative booking signed for the heavenly sugar-bowl, LAS VEGAS."

Teddy Rudolph and his Four Bits Of Rhythm were at Topper's Inn (Hollywood) in October 1953. The others were named as Lee, Charles, and Bruce.


Since I can't really date these with any confidence, let me throw in the five known masters that were recorded in Los Angeles by the 4 Bits Of Rhythm: Theodore Rudolph (bass and vibes), Bruce Williams (guitar), Lee Wesley Jones (piano), and Charles Gray (drums). The songs were: "Boogie Woogie" (whose words are a mashup of many blues lyrics), "Saturday Drunk", "Steel Guitar Rag" (an instrumental), "Crazy Man Crazy" (essentially the Bill Haley song), and "San Antonio Rose" (although they sing "You Are My Sunshine" and "Sioux City Sue", but never "San Antonio Rose").

I date these from 1953 because the 4 Bits Of Rhythm were still in California at this time. They could conceivably be from the first few months of 1954, but no later.

The 3 Bits Of Rhythm played for your dancing pleasure at the Marine Room of the Robinson Hotel (Long Beach, California) for New Year's Eve 1953. I have no idea who they were, but the Five Bits Of Rhythm in Palm Springs in February 1954 were a band made up of Fullerton policemen.


Our 4 Bits Of Rhythm show up once more in California. On April 14, 1954 they were at the 49'er in El Monte for at least two weeks, before disappearing until 1957 (probably spending all that time in Las Vegas).

In May, Leo Bitz & His Four Bits Of Rhythm entertained at The Roller Rink in Cultus Lake, British Columbia.

In September 1954, Ken Walston & 5 Bits Of Rhythm played in San Bernardino. Then, in December 1954, Charlie Parks and his Three Bits Of Rhythm burst upon the scene. Charlie would keep a Bits group going for at least 15 years. November 1955 saw a 5 Bits Of Rhythm who were from Fullerton, California.


In January 1955, the 4 Bits Of Rhythm played Larry Potter's Supper Club in Hollywood. In April, they were at the Windemere Hotel's Bamboo Room in Santa Monica (near Los Angeles). July found them at L.A.'s Cafe Rouge.



The California Eagle of August 18, 1955 ran a photo of the group and said: "These terrific music makers currently having a sensational run at Las Vegas' Moulin Rouge, are being held over for their third consecutive week as the feature attraction in the Casino." They were still there in early October.

The October 6, 1955 California Eagle ran a photo of saxophonist Bill Gaither with this caption:


Bill (Madcap) Gaither, currently top tenor with the Four Bits Of Rhythm at the Moulin Rouge's Casino Room, is blowing up the chips. The great recording star is causing an exciting time in the beautiful room and music lovers dig him the most.
I leave it to you. Does that blurb say he's a member of the group? It seems to. (Of course, he was never mentioned with them again.) By the end of the month, the 4 Bits had returned to Los Angeles and were at the Topper Club. They were still there at the end of the year, along with Eleanor Franklin (about whom more later).

In the summer of 1956, they were back at the Bamboo Room. The September 13 West Los Angeles Independent said:


At the Bamboo Room, those all-time Bay Area favorites [?], the Four Bits Of Rhythm, continue to offer socko entertainment and excellent dance music. Every man is an accomplished musician, entertainer, singer, comedian and what-have-you. If you haven't seen and heard them, better go over to Serling Mount's Bamboo Room in the Windemere Hotel on Ocean Ave. this week end, but go early, as there is never a cover or min. at the Bamboo.


I suppose it had to happen to me. The San Mateo Times of March 7, 1956 informed me: "Bit of Rhythm won three in a row from the Ritz Shop to extend its lead in the Major League at Burlingame bowl to 10 full games last night." 1956 was also littered with appearances by Guido's Bits Of Rhythm and Charlie Parks' Bits Of Rhythm. I wouldn't want to forget Cleo Carson and his Little Bits Of Rhythm in Owensboro, Kentucky.


They were still at the Bamboo Room when the October 11, 1956 West Los Angeles Independent said: "Don't miss the Bamboo Room in the Lady Windemere Hotel on Ocean Ave., SM. [Santa Monica], where the sensational Four Bits Of Rhythm, with pleasing Eleanor Franklin [I told you she'd be back], play nightly except Monday, for dancing. They also do plenty of fine, entertaining vocals and put on terrific floor shows."


Eleanor Mae Franklin was born in New Orleans on August 11, 1932. She had recorded "The Three Men In My Life" on Federal in 1953 (partially done as a duet with Danny King). In 1951, she married George Brown. By July 1960, she was calling herself April Ferris, even recording under that name; however, she completely disappears after 1964. She died in Los Angeles on February 2, 2002, as April Eleanor Brown.


The February 23, 1957 issue of Fabulous Las Vegas magazine said: "At this same spot [the Cloud 9 Lounge in the New Frontier Hotel], the FOUR BITS OF RHYTHM, together with their 'Million Dollar Doll,' ELEANOR FRANKLIN, are show stoppers. That frantic comedy duo in the group, JUCIE BRUCIE and SIR CHARLES GRAY, knock collective funnybones together so rapidly it sounds like a skeleton hoedown at the CLOUD 9 LOUNGE."

March 1957 found them at the Georgian Room in Santa Monica. The ad didn't mention Eleanor Franklin. They were still there a month later.


In January 1958, they turn up [once again sans Eleanor] at The Frolics in Van Nuys, California. The Valley News (Van Nuys) of January 23, 1958 ran the same photo that had been used back in August 1955, and still identified them as Rudy Rudolph, Juicy Williams, Lee Wesley Jones, and Charles Gray . The January 31 North Hollywood Valley Times illustrates why I hate rummaging through blurbs: "The Four Bits Of Rhythm at the Van Nuys Frolics are adding a girl vocalist to the group." And her name is??? The February 6 Valley News had a photo of Rudy Rudolph and his vibes - the group was still called the 4 Bits Of Rhythm. But they did it again in the February 21 Valley Times: "At the Van Nuys Frolics it's the 4 Bits Of Rhythm and one bit of chick, making the customers enjoy themselves." However, the Frolics ad, on the same page, made no mention of a girl in the group.

Of course there were still other Bits Of Rhythm groups around. A 3 Bits was in Port Huron, Michigan in July and August. (They were Buzz, Paul, and Joe if you're interested.)

By June, the 4 Bits were back at the Bamboo Room in Santa Monica. They were still there in mid-August.


In mid-1958, the 4 Bits Of Rhythm backed up Floyd Bryant on his release on Los Angeles' Laitini label: "You Taught Me How To Remember" and "A Little Less Talk (A Little More Action Please)". Laitini was owned by Marvin Liblick; the songs were written by Marvin Liblick; the session was supervised by Marvin Liblick. (I suppose he swept up afterwards, too.) An all too common statement now: I couldn't find out a thing about Floyd Bryant (except that he'd gone to Manual Arts High School). Released in August, they were mentioned in the September 8, 1958 Billboard as having been rated 70 or less.

While they'd had many personnel changes over the years, once Theodore Rudolph joined in 1936, he and Bruce Williams kept the group going no matter what. But on August 4, 1958, Bruce died in Los Angeles. Rudy carried on, but Bruce's replacement wasn't named.

In September 1958, there's an ad for the 4 Bits Of Rhythm at the Crossbow Inn in Van Nuys. There's also a January 21, 1960 ad for the Bamboo Room that says "back by popular demand". They'd be there through February 1

The March 1 Valley Times had this classified ad: "3 Bits Of Rhythm Trio - Available for parties, dances, weddings, bar mitzvahs, etc. Popular & Latin American." Weddings??? Bar Mitzvahs??? Gee, I hope that's not them.


But this is: on June 17, Rudy Rudolph and his 4 Bits Of Rhythm were advertised at the Buckhorn Restaurant in Mt. Baldy, California. They remained through at least July 9.S


Then , they were at the Royal Coach Inn (Fullerton, California) on October 30, 1960. This is the last engagement I can find for them.

Variety (on an unknown date in December 1960) had this: "Songstress Jewel Brown and the Three Bits of Rhythm now at the intime [i.e., "intimate"] Sovereign Club [Dallas]." I've no idea who they were.

April 27, 1963 found Bill Burchitt and his 5 Bits Of Rhythm playing at a charity ball in Newport Beach, California. (Will this madness never end?)


By January 1964, Charles Gray, Theodore Rudolph, Arvid Garrett (formerly of the Sharps & Flats), Clifford Garrett, Orlando Roberson, and our old friend Lee Wesley Jones were Charles Gray's Ink Spots. A blurb in the January 31, 1964 Independent (Long Beach, California) said that previously, both Arvid Garrett and Theodore Rudolph had been members of Deek Watson's Ink Spots for two and a half years.


The Independent Press-Telegram (Long Beach, California) of September 27, 1973 reported: "The latest news at the Breakers Hotel is that the Skyroom restaurant and entertainment lounge is open again. The new operator is Roy Ferg, who has owned entertainment clubs and cocktail lounges in Long Beach for many years. Featured Wednesday through Sunday nights are an authentic-sounding INK SPOTS quartet, offering beautiful high-low harmony on "If I Didn't Care" and all the other famous Ink Spots hits. The group's leader is THEODORE RUDOLPH, who sings bass and plays bass, backed strongly by WHIT BRYANT, tenor; ARVID GARRETT, baritone and guitarist, and drummer DON COSTELLO. Formerly at the New Frontier and Silver Nugget in Las Vegas, the group plays for dancing, too, emphasizing swing tunes of the '40s, jazz, blues and pop-rock." [Whitfield "Whit" Bryant was the brother of Joyce Bryant (who sang with the Flennoy Trio for a while), blues singer Leon Bryant, Peter Bryant (of the Jivers), and Randolph Bryant (of the Medallions). A truly musical family.] However, they were wrong about whose group it was - the caption to the same photo in 1974 said that Arvid Garrett was the leader.

As I said at the start of this article, I like the 3 Bits Of Rhythm and find most of their Decca and Modern releases to be excellent. I just wish researching them hadn't been so tortuous.


Special thanks to Jay Bruder, Victor Pearlin, and Ferdie Gonzalez.



UNRELEASED VOCALION (Laura Rucker & Her 3 Bits Of Rhythm)
I'm Gonna Sit Right Down And Write Myself A Letter
Something's Wrong

DECCA (3 Bits Of Rhythm)
8553 Bronzeville Jump / The Old Blues (instrumental) - 6/41
8572 I'm Lonesome / This Is The Boogie The Woogie The Boogie - 8/41

MODERN MUSIC (3 Bits Of Rhythm)
118 I Used To Work In Chicago / That's The Boogie - 4/46
137 I'll Be True / Yas, Yas, Yas - 10/46

MODERN (3 Bits Of Rhythm)
523 Signifying Monkey / Blow My Top - 5/47
539 The Man That Comes To My House / Root Beer Sizzle Sazzle Sizzle - 11/47

UNRELEASED MODERN
Shadrack (Recorded 3/6/46)
Woman Without A Man (Recorded 3/6/46)
Drop A Nickel In The Slot (Recorded 5/14/47)
Gruen Special (Recorded 5/14/47)

DEMOS (4 Bits Of Rhythm - recorded in Los Angeles c. 1953)
Boogie Woogie
Saturday Drunk
Steel Guitar Rag (instrumental)
Crazy Man Crazy
San Antonio Rose

LAITINI (Floyd Bryant & 4 Bits Of Rhythm)
1003 You Taught Me How To Remember / A Little Less Talk (A Little More Action Please) - 8/58




Unca Marvy's Home Page
More Articles