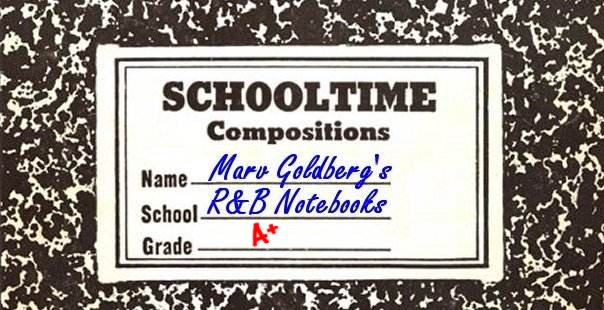 The 4 Dots


By Marv Goldberg

Based on interviews with Marvin Brown
and Fletcher Williams

© 2002, 2009 by Marv Goldberg
The 4 Dots are one of those groups whose history seems to be cut and dried, until you start digging. Then you find out that things aren't always as they seem (to coin a phrase).

The origins of the 4 Dots go back to the Hill District and Homewood sections of Pittsburgh, where a group called the Mellows formed around 1950. The members, all of whom were 15 and 16, were: Fletcher Williams (lead tenor), Edgar Lee (first tenor), Melvin Peters (second tenor), and Kenneth Miller (baritone). They weren't together too long before they realized that they needed a bass voice to round out the group. When, later that year, they heard 13-year-old Marvin Brown singing with a glee club called the Wonders at the Musicians' Club in East Liberty, they immediately knew they'd found their bass.


Once Marvin had been brought in, the group changed its name to the 5 Mellows, and started practicing in earnest. They usually met about four times a week, at Fletcher's house, and sang both standards (like "Begin The Beguine" and "Ebb Tide") and current R&B hits (especially ones by the 5 Keys, the Cardinals and the Moonglows).

Once they had practiced for a while, they started meeting DJs and being invited to do record hops, such as the White Elephant in McKeesport (with Porky Chedwick, who, in 1998, celebrated his 50th year on the radio). There was also the Diamond Skating Rink on Market Street in Pittsburgh (where they were backed by Walt Harper's jazz band). Strangely, they never did any amateur shows.


The 5 Mellows had a manager named Cutty Alberts, who owned the Bonange Club, on Route 51 in Southern Pittsburgh; they of course appeared there several times. They also played the Blue Ridge and the Cobe Hotel. At some point Edgar Lee left and was replaced, for a while, by Edward Johnson. When Johnson subsequently left, his place was taken by Chuck Jackson for about 6 months. (This is the same Chuck Jackson who would go on to sing with the Del Vikings and then have a very successful solo career in the 1960s.) When Jackson left, around 1955, they decided to just leave it at four singers and changed the name back to "The Mellows."

About this time, they hooked up with booking agent Don DeCarlo, who suggested that they change their name again: this time to the 4 Dots. His reasoning was hard to dispute: if you continue to play record hops, you'll always be making small change; the real money was in playing supper clubs and niteclubs. They liked to sing standards anyway, so if they had a name that kind of reminded people of the "Ink Spots," he could get them better bookings. So the 4 Dots they became.

It turned out that Porky Chedwick knew an Englishman named Woody Hinderling, who just happened to own a record company (Bullseye Records, at 220 West 42nd Street in New York). Porky induced Woody to set up a recording session.

Their sole Bullseye session probably took place in February 1956. Woody told them to come up to New York for a recording date he'd arranged. So, one Saturday, Fletcher, Melvin, Kenneth, and Marvin drove from Pittsburgh to Manhattan. They found Manhattan with no trouble; Woody was a little harder to find. They ended up spending a cold Saturday night in their car, under a bridge, eating baloney sandwiches!

The next day, they managed to contact Woody, who put them up at the Hotel Theresa, probably the nicest hotel in Harlem. He came around to see them with Dorian Burton, who had written a song called "Rita." (He had also written "A Tear Fell" for Ivory Joe Hunter.) Burton sang the song for them, as well as three others that Woody had brought along. One was "He Man Looking For A She Girl," written by Norman Gimbel (who was the writer of "Canadian Sunset," "The Girl From Ipanema," "Killing Me Softly With His Song," "A Man Ain't Supposed To Cry," and "Sway") and Clyde Otis (who wrote "Baby, You've Got What It Takes," "Boll Weevil Song," "It's Just A Matter Of Time," "Looking Back," and "The Stroll"). Another was "Peace Of Mind," by Jimmy Breedlove (a member of the Cues) and J. White. The fourth was "Kiss Me Sugar Plum," by Clyde Otis and Kelly Owens (writer of "That's All There Is To That," "I I I," "I Know, I Know," "Little By Little," and "Soda Pop"). Woody knew where to find songwriting talent!

[Just as an aside, Dorian Burton was part of Carl Feaster's group that recorded as "Lionel Thorpe" in 1959.]

(How, you ask, could the 4 Dots have shown up for a recording session with no material? Marvin says, "We didn't have a whole lot of original songs. We sang mostly standards.")

After Dorian Burton sang the songs, Woody asked if the 4 Dots could learn them overnight. They said yes and spent the evening doing the arrangements. The next day, Monday, they went to Bell Studios and recorded all four (with Fletcher in the lead and Jimmy Wright on sax) in a session that took all day.

The first record ("Rita" and "He Man Looking For A She Girl") was released in March 1956. Back in Pittsburgh, the 4 Dots heard their song on WHOD (played by Porky Chedwick and Bill Powell) and on WCAE (spun by Jay Michael). The song wasn't reviewed, but its competition was the Robins' "Cherry Lips," the Sheppards' "Mozelle," the El Capris' "Oh But She Did," the 5 Swans' "Lil Tipa-Tina," Fats Domino's "I'm In Love Again," Joe Turner's "Corrine, Corrina," the Moonglows' "We Go Together," the 5 Dollars' "So Strange," the Cadets' "Heartbreak Hotel," the Cadillacs' "You Are," and the Fi-Tones' "I Call To You."

Even though they now had a record out, they still played hops and clubs (although they mixed in standards at the clubs). They did manage to get on a tour through Tennessee and Kentucky, with Stanley and Tommy Turentine, Dolores Ware, and Tiny Irwin.

When the record failed to take off nationally, Bullseye released the 4 Dots' second record ("Peace Of Mind," backed with "Kiss Me Sugar Plum") in June 1956. It was reviewed, favorably, the week of July 21, along with the Gassers' "Hum De Dum," the Tempters' "I'm Sorry Now," Bill Doggett's "Honky Tonk," the Cues' "Crackerjack," the El Dorados' "Chop Ling Soon," the Spaniels' "Since I Fell For You," the Hurricanes' "Dear Mother," and the Dusters' "Sallie Mae."

Once again the record was played locally, but with no national success Bullseye never again asked the 4 Dots to record. (Bullseye would end up merging with Candlelite in April 1957).

Sometime in 1957, Kenneth Miller left, to be replaced by Manning Rosemond. Then, with nothing much happening, the recently-married Fletcher Williams also departed. He tried for a solo career, releasing "Mary Lou" and "Stop, Look And Love Me" on Bullseye in September (backed by a studio group). The record got mediocre reviews the week of September 23; other records reviewed that week were: the Del Vikings' "Come Along With Me," the Rays' "Silhouettes," Thurston Harris' "Little Bitty Pretty One," the Deltairs' "Lullaby Of The Bells," the Six Teens' "My Surprise," Donnie Elbert's "Have I Sinned?," and the Viscounts "Smoochie Poochie."

Fletcher's place was taken by Kenny Jackson. And then it gets interesting.

In September 1958, Liberty Records announced the formation of a new subsidiary label, Freedom (it almost had to be called that). Its a&r man was Jerry Capehart, who also managed Eddie Cochran. One of the first acts that Freedom signed was the 4 Dots. However, it wasn't our 4 Dots, but a California group led by Albert "Jerry" Stone and Jewel Akens (there's also a tie-in to the Fascinators on King and Dooto). That group recorded, among other songs, "Pleading For Your Love," which was released in December 1958. Stick with me here, folks, there's relevance to all of this.

The point is that our 4 Dots were also signed by Freedom. However, you can probably see what's coming. Freedom couldn't have two groups with the same name, so Kenny, Melvin, Manning, and Marvin became the 4 Troys (although the derivation of the name has been long forgotten). As the 4 Troys, they recorded at least three songs for Freedom: "In The Moonlight" (written by Marvin Brown and led by Melvin Peters), "Suddenly You Want To Dance" (led by Kenny Jackson), and "Weeping Willow" (also led by Kenny). The first two songs were released in April 1959, but achieved no better success than the group's prior efforts.


After that, the group slowly fell apart. In 1998, however, the 4 Dots re-formed, with original members Fletcher Williams and Marvin Brown. The group is rounded out by first tenor Aubry Kirkland and baritone Nate Benson (cousin of George Benson). While they sound great singing their own songs, the most remarkable thing is that they also sing "Pleading For Your Love," the song done by the Freedom 4 Dots, which is always requested by fans who think that the Bullseye group made it in the first place!

Sadly, Fletcher Williams passed away on September 24, 2005.

Special thanks to Chuck Sutton.


BULLSEYE
103 Rita (FW)/He Man Looking For A She Girl (FW) - 3/56 (as 4 Dots)
104 Peace Of Mind (FW)/Kiss Me Sugar Plum (FW) - 6/56 (as Fletcher Williams & 4 Dots)

FREEDOM (as 4 Troys. NOTE: they were NOT the 4 Dots on Freedom)
44013 In The Moonlight (MP)/Suddenly You Want To Dance (KJ) - 4/59
UNRELEASED FREEDOM: Weeping Willow (KJ)

LEADS: FW = Fletcher Williams; MP = Melvin Peters; KJ = Kenny Jackson



BULLSEYE (Fletcher Williams solos)
1001 Mary Lou/Stop Look And Love Me - 9/57



Unca Marvy's Home Page
More Articles