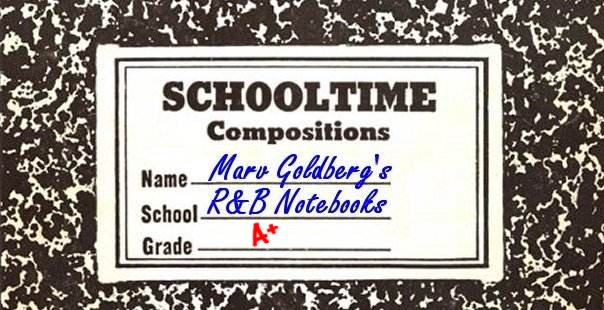 The 4 Kings

By Marv Goldberg

based on an interview with Lionel Byrd


© 2004, 2009 by Marv Goldberg
The "4 Kings" is a name that was used by many groups over the years; unfortunately, none of them ever had a hit record. This is the story of the group that recorded for Stomper Time.

In late 1957, a group of guys from Booker T. Washington High School (in South Memphis, Tennessee) got together to sing. "We were just guys who hung around in the park at night," says Lionel Byrd. "We'd imitate the Dells, the El Dorados, the Jacks, the Midnighters, the Penguins, and the 5 Royales."

The five members were all around 17 at the time: Don Bryant (lead), his brother James "Jamie" Bryant (tenor), Elvin Lee Jones (second tenor), Lionel Byrd (baritone), and Joe Louis Powell (bass). They originally called themselves the Quails, but then they met DJ Dick "Big Cane" Cole (WLOK) when they were playing the Flamingo Room. Cole became their manager and under his influence the "Quails" became the "Canes."

Just as New York's Apollo Theater had Wednesday night amateur shows, so did the Palace Theater on Beale Street. "It was nothing for us to win; it was easy," remembers Lionel.

The group had a varied repertoire: over the years they'd have their own versions of "16 Candles," "Oh What A Night," "What'd I Say," "Let's Go, Let's Go, Let's Go," "Funny How Time Slips Away," and even Ray Stevens' "Ahab The Arab" (with Lionel putting on pajamas, a turban and lipstick to become "Fatima"; there was even Clyde the Camel).

The Canes began doing local appearances under the guidance of Cole, but things didn't work out. At one point, Cole had taken a whole tape of songs they'd recorded and told them he'd pitch it to Vee-Jay Records when he went to Chicago on vacation; they later found out he'd never even left Memphis. Then one night they discovered that he'd been cheating them out of part of the money for their gigs. While it was no big thing to ditch Cole, he wouldn't let them keep the name "Canes" (based, of course, on his nickname).


One day, Don Bryant's father heard, from King/Federal distributor Arthur Baldwin, that a local group called the 4 Dukes had quit bandleader/trumpeter Willie Mitchell's show (which was appearing at Danny's, a club in West Memphis, Arkansas). "The 4 Dukes quit over money; they were packing the house." The ex-Canes got an interview and were hired as the new group (with Willie Mitchell as their manager). It was Willie who suggested that they change their name to the "Kings" (which probably suggested to him that they were superior to the "Dukes").

In mid-1958, Joe Louis Powell left the Kings (to become a guitarist), but wasn't replaced. They felt that they could get along without a bass because "all of us could sing two different voices." So they changed their name one last time, to become the "4 Kings."

Willie Mitchell soon proved his worth by getting them a recording session at the local Stomper Time Records (located at 64 Flicker Street), owned by Country and Western singer Eddie Bond, whom they'd met when they were working the Manhattan Club. Their first record was "Tell It To Me Baby," backed with "Walking At Your Will," two tunes penned by lead singer Don Bryant. Although the label credit went to "Willie Mitchell and the 4 Kings," Mitchell was the bandleader, not a member of the group. (While Mitchell did them a lot of good, he queered one deal for them: there was a promoter who wanted to take the group to appear at the New Frontier in Las Vegas, but Mitchell refused to let them go unless the promoter also took his band along.)

The 4 Kings didn't limit their appearances to Memphis, although most of their work was done there (the Flamingo Ballroom, the Beverly Room, and the Manhattan Club). They also played Vanderbilt College in Nashville, the King Of Hearts in Miami, Keel's Opera House in St. Louis (along with the El Torros), and the University of Arkansas. They were also hired to entertain at a private party for Elvis Presley at the Manhattan Club (in the early 60s), but the guest of honor never showed up.

After their first session, Lionel Byrd got married and quit the group. He was replaced by William Walker, whom the guys knew from the neighborhood, where he sang with a group called the Montclairs. (Two of Walker's brothers, Marvin and Melvin, had sung with the 5 Tinos.) The group now consisted of Don Bryant, Jamie Bryant, William Walker, and Elvin Lee Jones.

A second session for Stomper Time produced "Walkin' Alone" and "Rag Mop." "Walkin' Alone" was a song written by Eudell Graham, lead singer of the 4 Dukes, who used to be with Willie Mitchell (the 4 Dukes had, at some point, recorded the song for Sun Records, but it was never released). Once again, both sides were led by Don Bryant.

In early 1962, Willie Mitchell became associated with Joe Cuoghi's Hi label (at 306 Poplar Avenue), fronting its house band. Around the same time, the 4 Kings teamed up with Lorece Thompson, former (and future) lead of the Largos. Calling themselves the Canes, they had a single release for Stax: "Why Should I Suffer With The Blues"/"I'll Never Give Her Up (My Friend)"

Willie Mitchell eventually brought the 4 Kings to Hi, where they recorded several sides ("Farmer John," "Round And Round," "Early In The Morning," "I Want To Be There") that were released on Hi's MOC subsidiary in 1963.

As usually happened, the military caught up with another group, and Jamie Bryant was drafted. Newly-married Lionel Byrd returned to the 4 Kings to take his place.


While they never had any hits, the 4 Kings kept busy. Singing was a full-time job to them, and they usually worked 5 nights a week. "We got tips on Friday nights," remembers Lionel, "nickels, quarters. We'd get a broom and sweep them up and put them into a bucket. But the band made more money than us." Actually, Willie Mitchell's was "the only band working steady in Memphis," according to Lionel; the rest only worked on weekends.

The 4 Kings lasted until around 1963. At that point, they were spending a lot of time fighting about money (more specifically, the lack of it), and these spats finally got the better of them. "One night it got too tough and we decided to go our separate ways," says Lionel.

Only Don Bryant had a subsequent successful career, recording as a soloist for several years. Willie Mitchell ended up having a string of instrumental hits on Hi, and was the producer of Don Bryant's solo efforts (as well as those of Al Green and Ann Peebles, whom Don Bryant married). While the 4 Kings faded into history, Willie Mitchell did well for himself, eventually becoming president of Hi.

Lionel Byrd passed away in April 2004, from complications of diabetes. Bandleader Willie Mitchell died on January 5, 2010, at age 81.



Special thanks to Victor Pearlin, Tony Tisovec, and Mike Sweeney. Discographies courtesy of Ferdie Gonzalez.



THE 4 KINGS
(all leads by Don Bryant)
STOMPER TIME (as the 4 Kings)
1160 Tell It To Me Baby/Walking At Your Will - 58
1163 Walkin' Alone/Rag Mop - 58

STAX (as the Canes, with the addition of Lorece Thompson)
123 Why Should I Suffer With The Blues/I'll Never Give Her Up (My Friend) - 4/62

MOC (as the 4 Kings)
651 Farmer John/Round And Round - 63
655 Early In The Morning/I Want To Be There - 63


DON BRYANT SOLOS
HI
2087 I Like It Like That/My Baby - 65
2095 Don't Turn Your Back On Me/Star Of Love - 65
2104 Glory Of Love/I'll Do The Rest - 66
2114 Coming On Strong/The Lonely Soldier - 66
2122 Call Of Distress/Doing The Mustang - 66
2131 Don't Hide The Hurt/Is That Asking Too Much - 67
2135 There's Something On Your Mind, Part 1/Part 2 - 67
2143 Shop Around/I'll Go Crazy - 68
2156 That Ain't Right, Woman/You Cause Me To Wonder - 69
2169 It's So Lonely Being Me/What Are You Doing To My World - 69




Unca Marvy's Home Page
More Articles