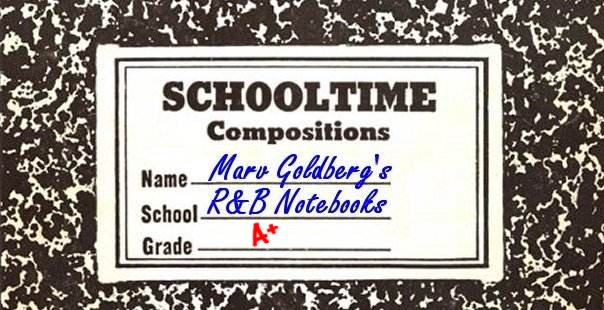 The 5 C's

By Marv Goldberg

based on an interview with Curtis Nevils


© 2005, 2009 by Marv Goldberg
The 5C's produced another one of the 500 or so songs in my Top Ten ("My Heart's Got The Blues"). Strangely, its lead wasn't even a member of the group.

The 5 C's were the other 50s group from Gary, Indiana (the Spaniels being the more famous of the two). Later on, the Jackson 5 would also help to put Gary on the vocal group map.

Around 1951, lead tenor Clarence Anderson, tenor Curtis "Tab" Nevils, and bass Carlos Patterson formed the 3 C's. (Curtis' nickname was taken from Tab Smith. Curtis was also a sax player and had his own arrangement of Smith's 1952 "Because Of You" hit.) At the time they formed, they were all students at Gary's Froebel High School. They quickly became street corner residents ("We'd hang out and sing," remembers Curtis). Their idols were the groups you'd expect: the Clovers, the Dominoes, and the Ink Spots. Since Gary was close to Chicago, they also came to admire the Flamingos and the Dells. Of course, there was the Spaniels.


In June of 1953 they graduated from Froebel and set their sights on a recording career. Clarence had a relative who knew DJ Sam Evans. Evans was on WGES in Chicago and held "Jam With Sam" dances. They interested Evans in managing them, but they found that they'd need more members: trios just weren't that popular.

Fortunately, there were plenty of other singers around, and they picked up baritone Melvin Carr (who'd also attended Froebel) and high tenor Harvey Honey. Harvey had attended Roosevelt High, along with the Spaniels, and they probably met him as part of the audience on the corner of 25th and Broadway, where both groups would get together to sing. "We just caught up with him," says Curtis, "hanging around on corners."

Now there was a problem. They started as the 3 C's. With Melvin, they could have easily been the 4 C's. With Harvey, however, they finally missed a beat. Since there was no "C" in his name, they fudged by nicknaming him "Clyde." Thus, the 5 C's were born.

Vivian Carter (the "V" in Vee-Jay) was from Gary, where she had a record store and ran talent shows. When the Spaniels got the 5 C's to appear, they walked off with first prize. The prize turned out to be a contract with Vivian, but they opted to stay with Sam Evans.

The 5 C's worked all around Gary: the Palladium, the Gary Armory, and the Jambalaya Club, to name a few. Since they were all employed in local mills, the work was pretty much restricted to the weekends. One of their big gigs was the Regal in Chicago.

Sometime in November 1953, the 5 C's (most of whom worked at the Youngstown Sheet & Tool Company in East Chicago, Indiana) pooled their money to hire a local band and booked some time at Universal Recording studios in Chicago. They recorded the bouncy "Tell Me" and "Whoo-Wee Baby," two songs that Curtis Nevils and Clarence Anderson had written. Dubs were made and turned over to Sam Evans, who placed the sides with United Records (they were entered on United's books on December 4).


United Records had been started, in the summer of 1951, by Leonard Allen (a tailor) and his friend Lew Simpkins (who had worked for Lee Egalnik's Miracle and Premium labels). Less than two years later, Simpkins died, leaving Allen in charge of United, and its States subsidiary. Sam Smith was the A&R man and Dave Clark (one of those guys who was all over the Chicago recording scene) handled promotion.

There would be lots of groups on United/States: the 4 Blazes, the Dozier Boys, the Pastels, the Sheppards, the Moroccos, the Hornets, the Danderliers, the 5 Chances, the Palms, and the Strollers. The 5 C's were in good company.


"Tell Me"/"Whoo-Wee Baby" were released in February 1954 and were reviewed on the 27th of that month (with "Tell Me" ranked "good"). Other reviews that week were for Fats Domino's "Little School Girl," the Royals' "Work With Me Annie," the Hawks' "Joe The Grinder," the Moonglows' "Secret Love," the Robins' "I Made A Vow," and the Crystals' "My Love."

The Rhythm And Blues Tattler, a blurb for record store owners, cited the 5 C's as "... back with a brand new hit, 'Whoowee, Baby,' [sic] with a real night-train blues kick, backed with 'Tell Me.'" [I'm not sure how they could have been "back," considering that it was their first record, but such is the wonderful world of public relations.] The same item mentioned the Flamingos' "Plan For Love," the 5 Echoes' "So Lonesome," the Crows' "Gee," and Muddy Waters' "Hoochy Coochy Man."

The record was slow to take off, but in March the 5 C's appeared at Chicago's Pershing Ballroom, along with Illinois Jacquet and Chuck Willis. Finally, on April 10, the trades listed "Tell Me" as a Tip in Los Angeles.


On May 25, 1954, the guys did some more recording. This time it was a session that United set up, including saxman Eddie Chamblee's Orchestra doing the backing. (Chamblee was not only a good sax player, but was also Dinah Washington's fifth husband [I believe there would be eight by the time the dust settled].) Once again, the session was done at Universal Recording, which is where United held most of its sessions. The four songs recorded were: "My Heart's Got The Blues," "There's No Tomorrow" (a jazzy arrangement of the old standard), "I Long For You" (written by Curtis and Clarence) and "Goody, Goody" (a Leonard Allen composition).

To me, the clear winner is "My Heart's Got The Blues," a tune given to the guys by United. It had been composed by Miller Robinson, who showed up at the studio that day to hear his magnum opus being recorded. Sadly, he didn't like what he heard: Clarence just didn't seem to be able to get it right. Robinson attempted to coach Clarence, but the result was that, after a few takes, Clarence ended up sitting out the song, while Robinson himself did the lead! (The alternate version that appears on most compilations is one of Clarence's attempts; it really isn't very good.)

In June, the 5 C's appeared at one of Sam Evans' "Jam With Sam" dances, along with Fats Domino, Joe Turner, Muddy Waters, and Eddie Boyd. You would think that, with Evans as their manager, they would have appeared at loads of "Jam With Sam" functions, but Curtis says they were only with him a few times.


The second 5 C's record was issued in July 1954: "My Heart's Got The Blues"/"Goody, Goody." Both sides were rated "good" on July 17, along with the Flairs' "This Is The Night For Love," the Clovers' "Your Cash Ain't Nothin' But Trash," Ruth Brown's "Oh What A Dream," Marvin & Johnny's "Cherry Pie," the Honey Bears' "It's A Miracle," the Ravens' "Love Is No Dream," and Bill Robinson & the Quails' "Somewhere Somebody Cares."

"Goody, Goody" made some noise in Chicago, but didn't do as well as "Tell Me" had. Promo man Dave Clark claimed that "Goody, Goody" was voted a hit on Peter Potter's "Juke Box Jury" DJ show on CBS-TV. (Whether or not this was true, "Tell Me" actually had been.)

Also in July, the 5 C's held their last session for United, once again backed up by Eddie Chamblee. This time there were only two songs recorded: Savannah Churchill's "I Want To Be Loved (But By Only You)" (entered on United's books as "Only By You I Want To Be Loved") and the mystery tune: "Going My Way." Why is this a mystery? I'm glad you asked. It's clearly the same song as the Gay Tunes' "Thrill Of Romance," which was recorded in August 1953, and released a month later (that's almost a year earlier). The original was written by Earl Kirton, Waymon Carey, and John Motley. The 5 C's version, according to Curtis, was penned by him and Clarence. Strangely, their version has more lyrics and, what's more, they make sense (something that can't be said of the original)! Did Curtis and Clarence hear the Gay Tunes somewhere? Seems amazing that this obscure Brooklyn group (on the equally obscure Timely label) would have found its way to Gary, but stranger things have happened.


Soon after this session (from which nothing was ever released), baritone Melvin Carr called it quits and joined the Service. "We never heard of Melvin again," says Curtis. Fortunately, the guys were discussing the impending loss of Melvin at the mill one day, and one of the other mill hands announced that he could sing. He was invited to a rehearsal, and Leroy Hicks (nicknamed "Clifford" to make him an official "C") joined the group. He managed to make it to their only photo session; there's no picture of Melvin.

The biggest gig for the 5 C's took place on December 3, 1954, when they and Eddie Chamblee became United's contribution to the WDIA (Memphis) Sixth Annual Good-Will Revue to raise money for crippled children (the take was around $5,000). Also on the bill was Big John Greer, Muddy Waters, Little Walter, the El Dorados, and Clarence Brown. All the WDIA DJs were featured, including Rufus Thomas, Theo Wade, and A.C. Williams (known as "Moohah").

There isn't much more to say about the 5 C's; the gigs dried up. Curtis also played sax for the Steel City Stompers, and he managed to have the 5 C's along whenever possible. But Sam Evans gave up on them and, by 1956, they'd pretty much faded into history.

But not completely. The 5 C's stayed in contact and every once in a while they'd sing at Froebel High alumni affairs. In the late 1960s, they were even on the bill with that up-and-coming new group from Gary, the Jackson 5.

In 2020 all the 5 C's are gone (with Curtis being the last on April 25, 2020). The 5 C's had some great music; it's always a thrill for me when I get to learn about the group behind one of my favorite songs.


Discography courtesy of Ferdie Gonzalez. Much of the story of United Records was taken from Bob Pruter's book, Doowop: The Chicago Scene. Label scans courtesy of Tony Fournier. Special thanks to Billy Shelton, Jimmy Hicks, Tony Watson, and Ian McKenzie.



THE 5 C's
UNITED
172 Tell Me (CA)/Whoo-Wee Baby (CA) - 2/54
180 My Heart's Got The Blues (MR; see note below)/Goody, Goody (CA) - 7/54

NOTE: Both the P-Vine Chicago Doo-Wops, Volume 3 LP (from 1981) and the Rare Windy City R&B Vocal Groups, Volume 2 CD (in the 1990s) have an alternate version of "My Heart's Got The Blues" (although in neither case is it listed as an alternate). This is one of the takes that was led by Clarence Anderson, and is vastly inferior to the released version featuring Miller Robinson.

UNRELEASED UNITED
There's No Tomorrow (CA) - recorded 5/25/54
I Long For You (CA) - recorded 5/25/54
Only By You I Want To Be Loved (CA) - recorded 7/30/54
Going My Way (CA) - recorded 7/30/54

LEADS:
CA = Clarence Anderson
MR = Miller Robinson, composer of the song; not a member of the group (see text)



Unca Marvy's Home Page
More Articles