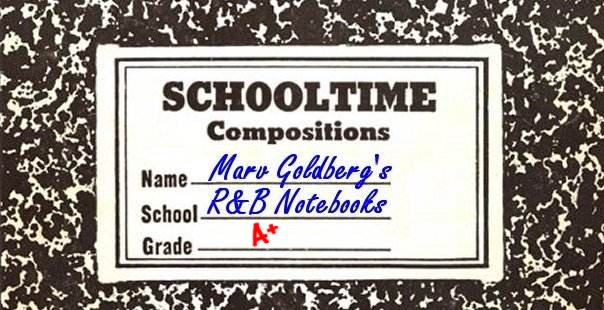 The 4 Kings & A Queen / 5 Kings
By Marv Goldberg



© 2014 by Marv Goldberg

[A NOTE ON THE PHOTOS: The bad news: there are very few photos of the groups I mention in this article. The good news: most of the existing ones are of excellent quality. The other bad news: other than Baggie Hardiman, I have to guess who most of the members are. Hopefully, someone can help.]


Savannah Churchill loved groups. She recorded and/or toured with several, including the 4 Tunes, the Striders, and the King Odom Quartet. There was at least one other, largely undocumented: the 5 Kings.

The Kings (a word that was always in the name of the group, regardless of personnel or what it was actually called) was the creation of Orval C. Hardimon. Well, maybe. I doubt that, by the time he died, even he knew what his real name was. His birth record shows "Orville Chester Hardiman," born on May 25, 1913 in Kokomo, Indiana, to Pearl Jasper Hardiman (his father; not a misprint) and Carrie Maybell Harris. However, he appears as "Orval," "Orvil," and "Orville," as well as "Hardimon" and "Hardiman." (It seems to have run in the family. Up to a point, his father was "Hardiman" and then started using "Hardimon".) During his years with the Kings, he generally called himself "Orville Hardiman," probably just to keep it simple. His nickname, picked up along the way, is usually "Baggie," but sometimes "Baggy." (I'll just use the version that was in each blurb without making a big deal out of it.)


Orval Hardiman was on his high school basketball team and he later said that his "Baggie" nickname came from that (without explanation). He was initially a drummer (with the Bob Butler Band in high school), but switched to the guitar. After his mother died in 1933, he became serious about being in a band.

His first musical mention came on September 5, 1937, when he (Orville Hardimon) was part of a musical program at the Wayman A.M.E. church. His contribution was listed as "instrumental." In the 1937 Kokomo directory, Orville Hardimon is married to Sarah and is a porter. But this was soon to change.


The January 28, 1938 edition of the Kokomo Times, says that "Baggy Hardimon and his swingsters" played for the Ikes (the Izaak Walton Club). It was noted that this was one of the few bands in the area that featured an electric guitar (only a few years old at this time). The February 24 issue mentions "Baggie Hardiman's Colored Swingster Band," playing at the local D. & D. Tavern. They appeared there on Friday, Saturday, and Sunday for at least two weeks. These are the only mentions of them that I could find.

In March 1940, he was part of the Wharton Trio in Indianapolis: James Wharton (piano), Wilson "Heavy" Swain (bassist) and Orville Hardiman (guitar).

In February 1941, when his grandfather died, Orval was listed, in the obituary, as a resident of Buffalo, New York.


Somewhere along the way, he formed the 3 Kings And A Queen: Margaretta Winston, Jake McKinney (tenor vocalist and tipple), Henry Clark (bassist), and Baggie Hardimon (Spanish guitar and manager). In October 1941, they were at Dinty's Terrace Gardens in Albany, New York. Originally booked for a single week, they were now in their eighth consecutive week, appearing with the dance team of Chuck & Chuckles. Note that "3 Kings And A Queen" was a fairly common group name at the time.

In November 1941, the 3 Kings And A Queen lost around $800 worth of instruments in a fire at the Pyramid Club in Little Falls, New Jersey.


In February 1942, the 3 Kings And A Queen were appearing at the Palace Theater and Clark's Oasis in Buffalo, New York. The next month, a blurb in the March 28, 1942 Pittsburgh Courier said that the 3 Kings And A Queen had added another member (unnamed). They were going to New York in April to appear at the Apollo as the 4 Kings And A Queen (another common group name). The New York Age called them "a novelty quintette which has scored outstanding success in Upstate [New York] theaters and night clubs."


But all was not to be sweetness and light. It started well: on April 17, the 4 Kings And A Queen got second billing, after Jay McShann's Orchestra, at the Apollo. However, the April 25 Pittsburgh Courier reported that "... the lads in the top pews didn't go for the act and they had to be cancelled after two performances." Translation: they were booed off the stage and dropped from the bill after less than a single day (there might have been up to five shows a day). Possibly they hadn't practiced enough to successfully integrate the new fifth member; still, it's really embarrassing to be thrown off the bill like that.

Undaunted, they checked into the Rendezvous Room of the Hotel Senator (915 Walnut, in Philadelphia) in late April.

On June 1, 1942, the 4 Kings And A Queen began an indefinite engagement at the Silver Grill of the Hotel Henry in Pittsburgh. However, this was a different group, called Marty Schramm and the 4 Kings And A Queen (the Queen was Arlene Day). They seem to have played primarily in the Pittsburgh area.

In July, it was reported that Baggie's Queen was now Virginia Wooden. However, by August, Virginia had left and the group renamed itself the 4 Kings Of Jive. They immediately got a booking at Chin's Cocktail Lounge (Cleveland) that lasted until September 13. They were described in Billboard as a Philadelphia group; they'd moved their base of operations there.

The 4 Kings Of Jive "featuring Baggy Hardiman's vocals" (said the December 5, 1942 Billboard) were at Tony's Merry-Go-Round Bar in Philadelphia.


In mid-February 1943, the 4 Kings Of Jive were at the Hotel Majestic Musical Bar in Philadelphia. The February 13 Billboard review said of the "sepia jive experts": "Formerly billed as the 4 Kings And A Queen, lads have lately revised their lines with the dropping of the fem decor [in English: there's no longer a girl with the group] and replacing the spots where army had first call [someone had been drafted]." Members in the "new line-up" were: Orville "Baggy" Hardiman (guitar), Jake McKinney (tipple), Henry Clark (bass), and Danny Turner (piano and alto sax). Since Hardiman, McKinney, and Clark went back to the group's beginnings, Danny Turner must have replaced whoever the pianist was with the 4 Kings & A Queen.

In March, the 4 Kings Of Jive played Betty's Cafe, in Camden, New Jersey, before going into the Apollo Theater the week of April 9. This time, they made it through the week.

The April 24 Billboard reported that the 4 Kings Of Jive, managed by the Jolly Joyce Agency of Philadelphia, had returned to the Hotel Majestic's Musical Bar, also in Philly. From there, they were off to the Florentine Gardens in Hollywood (one of their rare excursions out of the Northeast).

On May 29, Billboard reported that Charles "Slim" Lee (formerly of Jimmie Gorham's Band) had become the new bassist, replacing army-bound Henry Clark in the 4 Kings Of Jive.


The August 14, 1943 Billboard reported that the 4 Kings Of Jive were now just the 4 Kings. This was possibly because they had switched from the Jolly Joyce Agency to the Eddie Suez Agency, which handled "cocktail units" (combos) and small bands. They opened at Dick McClain's Alpine Music Bar, in Philadelphia, that same week. However, just a month later, the September 11 Billboard has the 4 Kings Of Jive at the Pelican, in Bethlehem, Pennsylvania. It's possible that the reversion to the older name may have been because a press release had been sent out earlier. In October, the 4 Kings went into Frank Palumbo's, in Philadelphia.

Billboard reported, on November 13, 1943, that Baggie Hardiman had "revived" the 4 Kings And A Queen at The Cove in Philadelphia. Virginia Wooden, the "original" Queen (Margaretta Winston being long forgotten), had returned. Also, pianist/vocalist Billy Austin had joined. (This is the same Billy Austin who wrote "Is You Is Or Is You Ain't My Baby" (along with Louis Jordan) and who had the Billy Austin Trio in 1949, but I don't know if he's the one who recorded for Apollo.) It also mentioned that the group had had some radio programs on the Mutual Network. It looks like they started at The Cove as the 4 Kings Of Jive, then became the 4 Kings, and finally the 4 Kings And A Queen.

[Note that there were many radio broadcasts by groups with the same names as the ones Baggie's groups had been using up to this point. I have no way of knowing which, if any, are Baggie's aggregations.]

Then, in November, Jake McKinney was drafted, but it doesn't say who replaced him (by 1943, the tipple that he played was no longer a common instrument). On December 8, the 4 Kings And A Queen opened at the Music Bar in Cleveland.

A new year - February 1944 found the 4 Kings And A Queen at the Shangri-La in Philadelphia. In March, there was an announcement that Hank Clark, group's bassist (hadn't he been drafted about a year ago?), had gotten married to the group's vocalist, Virginia Wooden. The group was described as a "Philadelphia cocktail combo." Virginia left the group after the marriage, being replaced by Joann Jones, then Jeannie Clark.

On March 18, 1944 Billboard reported that the 4 Kings And A Queen were threatened by the drafting of Baggy Hardiman by the end of the month ("tagged for a departure in khaki" is how they put it). Booking agent Eddie Suez was going to have the group continue on. However, I can't find any evidence that Baggie was actually in the military; if he was drafted at all, he wasn't in the service for very long, since he's with the group a year later.

Finally, some recordings. Billboard, on April 4, reported that the "5 Kings" had been signed by Comet Records. That's strange, since the group was the 4 Kings And A Queen, the name used on the label (and, there's a female voice on the recordings). [The best explanation for this (but not necessarily the true one) is that, between Virginia Wooten leaving and Joann Jones being hired, there was a male fifth member, leading to a quick name change.] Keeping with the usual industry standard of not announcing a signing until some songs had been recorded, there's a chance that the first couple of Comet recordings were made in February or March.

As far as I can tell, Joann Jones was on the first Comet sides and Jeannie Clark on the others. However, it looks like Jeannie, too, only lasted a for very short time, since the group was transformed, for real this time, into the 5 Kings by May.


The May 20, 1944 Billboard reported that "Orville Hardiman, leader of the 5 Kings, Philadelphia unit, scored as a potential apprentice seaman." (Again, I don't think he ever served in the military, but I could be wrong.) A week later the "5 Kings Of Jive" opened at the Gem in Philadelphia. That same month, the first Comet record, by the 4 Kings & A Queen, was released: "All I Need Is A Lucky Break" (with vocal by [I think] Joann Jones), coupled with "Shoo Shoo Baby." The record, like all of the Comet releases, wasn't reviewed. Later in 1944, Comet issued the next pairing: "Lost My Sugar In Salt Lake City," backed with the instrumental, "King's Boogie."

This could drive someone mad: the 5 Kings Of Jive are appearing (or is it just the 5 Kings?), while their record says 4 Kings & A Queen. How do you get your audience to buy it?

In July, the 5 Kings were at the Haddington Club, Philadelphia. There are no further listings until October, when they're at the Cat And Fiddle Inn, in Waterford, New Jersey.

Probably in late 1944, Comet issued "You Can Depend On Me" (flip side unknown). Thanks to Dennis Ostrom for that.

In December 1944, the 5 Kings were at Don Metz' Club Casino, in Oakland, Pennsylvania (near Pittsburgh). Described as a "unique and versatile troupe of instrumentalists, singers and comedians....", they'd just been at the Zanzibar in New York City.


Sometime in early 1945, Comet put out another record by the 4 Kings & A Queen: "One Of Those Dreams That Fell Thru" (led by [I think] Jeannie Clark and a male singer who might be Baggie), paired with "Ration Blues" (the Louis Jordan song). At some point that year, Comet reissued "One Of Those Dreams That Fell Thru," backed by the older "King's Boogie." It's possible that the reason none of the records were sent for review was because there no longer was a "4 Kings & A Queen" group.

In their May 26, 1945 edition, Billboard reported that the "5 Kings Of Jive," led by Baggy Hardiman were off to Chin's Cocktail Lounge in Cleveland. They'd just added Earl Barnes (tenor sax), formerly with Snookum Russell's Orchestra.

On June 9, the 5 Kings were at the Ohio State Automatic Electric Phonograph Owners Association (a really clumsy way of saying "jukebox operators"). Others appearing were Spike Jones, Phil Brito, Mickey Katz, and Kay Ballard. August found the 5 Kings at Kelly's Stable on 52nd Street (Manhattan). In October, they opened at Maggie's, in Philadelphia. They closed out the year at the Casablanca, in Brooklyn.

On January 21 1946, said the Pittsburgh Courier, the 5 Kings became the first black act to play the Iceland Restaurant in New York City, joining the club's 3-month long mid-winter revue. They had also been "inked to a National recording paper" [in English: they had been signed by National Records].

The March 2 Billboard reviewed the show at the Iceland Restaurant, and they had this to say about the 5 Kings: "5 Kings, voice and instrument (piano, bass, guitar) are in a tough spot following the skaters [the roller-skating Four Whirlwinds, whom the crowd loved]. Voices and routine are not strong enough to hold a spot. Negro lads blend pipes well enough but are too taken up trying to sell personalities so work suffers. Kids dressed in tails, look good, but need some biff-bang rhythm tunes. Numbers like 'Symphony' are not for them." The show also had comic Alan King (who told jokes too rapidly for the audience to follow), Eileen Deneen (mezzo-soprano), Ted Taft & Debutantes (dance act), and the Art Waner Orchestra. (Later that month, Baggie received a shock when his electric guitar shorted out.)

The March 23, 1946 New York Age reported that the 5 Kings were now at the Casablanca Club in Brooklyn. It confusingly said that they "will be [italics are mine] the first Sepia aggregation to play the famed Iceland Restaurant and supper Club on Broadway." It went on to say that they'd just completed a three-month engagement at the House Of Schibe (also seen as "Schieb" and "Shibe") in Greenwich Village. I'm bewildered by this.

The blurb also talked about their signing by National Records, where they'd been used to back up white singer Buddy Boylan ("ex-G.I. baritone") on "Simple Things" and "Every Night," recorded sometime in February and released as National 7017. There were two other Boylan tunes recorded in February: "If I Could Be With You" and "If I Had Only Known" (National 9071); I suppose they're on them too. More confusion: National was in no hurry to release them. I suppose "Simple Things" simply wasn't sent out for review in 1946 (it would have been issued around December), but it was finally reviewed on September 11, 1948 ("If I Could Be With You" was reviewed on April 30, 1949). Possibly the mail was slower in those days. (On a more positive note, Boylan would go on to marry stripper Sherry Britton.)

The 5 Kings appeared at the Paradise Cafe in Atlantic City over the 1946 summer season, along with Buck & Bubbles, Billy Daniels, Evelyn White, and the Sabby Lewis Orchestra.

The September 21, 1946 Billboard reported that the 5 Kings were at the Haddington Club in Philadelphia. They were due to sign with the Joe Glaser Agency and to have a session with RCA Victor (which never seems to have happened; if it did, nothing was ever released). In November, they were at Ciro's in Philadelphia, along with the King Cole Trio. December found them at the Blue Mirror, in Camden, NJ. They closed out the year at the Cove, in Philadelphia.


In early 1947, the 5 Kings signed with Irving Berman's Manor Records, in Newark. They had a single session, at which they recorded "Meet Me At No Special Place (And I'll Be There At No Particular Time)" and "That's How Much I Love You" (both issued in March). While they were there, Manor used them to back up Savannah Churchill on four tunes: "I Can't Get Up The Nerve To Kiss You," "Let's Call A Spade A Spade," "Sincerely Yours," and "I'm Too Shy." The first two were also issued in March; the other two in April.


Note that "I'm Too Shy" was written by Lovett and McKinney. Presumably "McKinney" is our old friend Jake, who may have been back with the group for a while. "Lovett" was pianist Leroy "Lee" Lovett (future writer of "After The Lights Go Down Low"), who had been with the Kings at some point (he's in one of the photos, but I can't date it, although it was before Baggie grew the moustache that he sports in the photograph labeled "Manor Records").

The April 5, 1947 Billboard has the 5 Kings at the Club Del Rio in Philadelphia. Strangely, it also reported that they're "waxing as the Sentimentalists behind songbird Savannah Churchill for Manor label." Possibly because Savannah had been backed up by the Sentimentalists (the group that would become the 4 Tunes) a few months before, Billboard figured that the 5 Kings would be called that also.

In April, they were at Henry Armstrong's Melody Room in Harlem. Their latest song was nearly accurately reported by the Pittsburgh Courier on April 19 as "Meet You Any Place, AT NO PARTICULAR TIME" [sic]. "They're the boys behind sultry Savannah Churchill, whose tallow talent [love that phrase] keeps the juke box crowd throwing nickels her way." I'm not sure if Savannah ever appeared with the group; I can't find any evidence of it. My assumption is that she never did because, at this time, she had a monster hit with "I Want To Be Loved" (on which she'd been backed up by the real Sentimentalists) and was on a nationwide tour with Tiny Bradshaw that lasted several months.


On August 25, 1947, the 5 Kings appeared on Arthur Godfrey's Talent Scouts, singing "Meet Me At No Special Place." The Harrisburg Telegraph said (on the 23rd) that the song was "... fast becoming a juke box favorite." As usual, there's no report of who won the contest, however, an appearance ad from January 1948 says that they had recently been on the Lipton Tea Show with Arthur Godfrey. This indicates to me that they won, because the Talent Scouts winners got to appear on his other radio show in the following week.

There are no further mentions of the 5 Kings in 1947.


In late January 1948, the 5 Kings were at the Astoria Musical Bar in Baltimore. By April, pianist Charles Ridgely had joined the group to replace Danny Turner, who had just joined a combo (unnamed) that also had Earl Plummer (formerly of the Red Caps), Ace Harris (formerly of Erskine Hawkins' Orchestra), and Jim Terchec (who, it said, was formerly of the Basin Street Boys).

By June, Baggy Hardiman and a "reorganized unit" of 5 Kings opened at Jack Farrell's in Chester, Pennsylvania. Of course, no names were mentioned. In July, they alternated with Louis Armstrong at Jack Diamond's Martinique Cafe in Wildwood, New Jersey; they'd be there until July 31, when the Red Caps and the Ravens came in. Thanks to a blurb in the Pittsburgh Courier on October 30, we know that the members at that time were Orval (Baggie) Hardimon, Stanley Gaines (bassist; he'd replaced Hank Clark, who had sneaked back into the group at some point), Tommy Griffin (alto sax and clarinet), Mike Jefferson (piano), and vocalist Billy Scott (no instrument mentioned).

Also in September, Billboard reported that Algene Records of Philadelphia had purchased some sides from Baggy Hardiman ("vocal-instrumental combo who backed some of Savannah Churchill's Manor waxings unbilled." [Funny, I could have sworn that "unbilled" meant that their name wasn't on the label.]) Presumably the 5 Kings had done some recordings on their own and then sold them to Algene. The tunes in question were "I've Got A Feeling For You," "Judy," "Seems Like A Dream," "Boogie," "I Can't Get You Off My Mind," "Diane," and "Great Day."


What did Algene do with them? It turned around and sold them to Mercury Records, that's what. (Nothing ever came out on Algene.) Around this time, Mercury was reported to have purchased tunes from an unnamed source. All seven turn up on Mercury's books, although only two ("Diane" and "Great Day") were ever released (as by Orville "Baggie" Hardiman & His Kings). "Diane" was led by Billy Scott and "Great Day" has the 5 Kings backing up Wilhelmina Gray, who doesn't seem to have been a member (she wrote Louis Jordan's "Barnyard Boogie"). These are the Kings' last known recordings.

Billboard mentioned that, on September 29, 1948, "Orval (Baggy) Hardiman" married Vivian Theresa Shelton in Elkton, Maryland. (At the time, the group was playing Philadelphia's Cotton Club.) After a short honeymoon, the 5 Kings opened an extended engagement at Frank Palumbo's Click, in Philadelphia, beginning on October 25 (they alternated with Sammy Kaye's big band). On December 20, they opened at the Cotton Club in Lawnside Park, New Jersey.


I can't find much for the 5 Kings in 1949. There are ads for the 5 Kings & A Queen appearing in Pottstown, Pennsylvania (about 30 miles from Philadelphia), but since Baggie's name isn't mentioned, I don't think it's them. The only definite engagements I can find are at Baltimore's Comedy Club Musical Bar in June and at Boston's 411 Lounge, in October.


In early 1950, "Baggie Hardiman and His Kings" were back at the Comedy Club Musical Bar, along with Dick Wade ("The One-Man Show").

The Pittsburgh Courier reported on April 15, 1950 that the 5 Kings kept playing while a fire that started in the building next door almost destroyed Ciro's (in Montreal), where they were appearing. They played until all the patrons had evacuated, keeping them orderly. This is probably the time that they picked up bassist Charlie Biddle, who had been with the 3 Jacks And A Jill. He replaced Stanley Gaines, who went off to the Cats And The Fiddle.

In October 1950, when pianist and alto saxman Danny Turner returned to the Kings, they were at Carver's Bar in Philadelphia. In the interim, Danny "Mr. Alto" Turner had been with Lionel Hampton and had had a release on Ivin Ballen's Gotham label. In December, they were at Spider Kelly's, also in Philly.


May 1951 found "Baggy Hardimon's 4 Kings" at Club Harlem in Philadelphia. Headlining the bill was "The New" Billie Holiday.

The June 15, 1951 Billboard reported that Baggie Hardiman & His Kings were the first act at the new Golden Lily in Philadelphia. At the same time, Danny Turner, who had left again, had a group playing at the nearby Web (he'd eventually spend many years as a member of Count Basie's Orchestra).


And then, it was all over. Billboard reported, on August 21, 1951, that "Orville (Baggy) Hardiman, who had his own 5 Kings unit for many years and once provided the instrumental [sic] backing for Savannah Churchill on wax, left Philadelphia with his guitar to join the Lynn Hope combo at the Ebony Club, Cleveland."

Thus, the multiply-named Kings groups came to an end.

Not staying very long with Lynn Hope, Baggie left Philadelphia and returned to Kokomo, Indiana when his father became ill in 1953. In a 1954 directory, he was "Orvil Hardiman" (an assembler).

There's a May 26, 1955 record of Orval C. Hardiman marrying Phyllis Lewis in Grant County, Indiana. (However, his wife's name, until her death in 1996, was Marian McCreary Hardimon - this simply never gets any easier!) In May 1964, he successfully ran for Precinct Committeeman in Kokomo's Precinct 32. He ran again throughout the sixties and remained active in the United Auto Workers union throughout the 70s.

In March 1965, he got a Kokomo speeding ticket that cost him $15. (I just decided that you needed to know that.)


On October 7, 1965, he provided organ music for the Seventh Annual Delco Radio Queen contest. (Delco, the General Motors subsidiary, located in Kokomo, was the company he worked for.) He would spend the 60s, 70s, and 80s playing organ at local clubs and restaurants. (He somehow managed to play the organ and guitar at the same time.)


In 1968, Baggie began playing in the officers' club of Grissom Air Force Base in Peru, Indiana (birthplace of Cole Porter). He was still there in December 1971, when they gave him an award for this longevity. His name, visible on a sign in the photo, was spelled "Baggie Hardimon."

The Kokomo Tribune of March 15, 1969 had an article about Orval C. Hardimon. With a newspaper's passion for fine detail, he was called "Gabbie." At the time, he was "... the only Negro who has ever worked in plastics at Delco" (he'd been working there since around 1953). It said that he'd graduated from a trade school in Philadelphia (presumably after the breakup of the 5 Kings) and had worked for another plastics company first, but Delco would only make him a janitor for his first two years with them. Delco's management encouraged his musical career and he said he'd turned down a promotion because it would have interfered with his musical engagements. Baggie would work for Delco for 30 years.

On July 16, 1972 the Kokomo Tribune ran a little article about Baggie that mentioned his years in show business, working with the likes of Pearl Bailey, Billie Holiday, Count Basie, Nancy Wilson, Ella Fitzgerald, and Stan Kenton. In addition, he taught guitar to airmen at Grissom Air Force Base. Another article (from 1987) said that he sometimes played the organ at some Indianapolis Pacers basketball functions.

It turns out that he learned the organ by accident. He had bought one for his daughter, Jolene, but she eventually decided that cheerleading was a better way to go. So, rather than let it sit, he learned how to play, studying under jazz great Jimmy Smith.


In 1988, there was an incredibly amateurish movie about terrorists, called "Terror Squad." It starred Chuck Connors and, because it was mostly filmed in Kokomo, it used many residents of the city as extras. In it, Baggie Hardiman played a character called "Gus" (and even has some lines), and he's credited (along with Bill Calvert) with performing the Crickets' "Peggy Sue."

Orval C. "Baggie" Hardimon died in March 1999, at age 85. An obituary listing in the Kokomo Tribune said March 31, but Social Security says March 15. This ties in nicely with all the other uncertainties about him.

Baggie kept his various groups working for ten years. Never big record sellers, they were one of the many small units that worked the East Coast in the 1940s. They seem to have been more successful than most.


Special thanks to Tony Fournier, Dan Kochakian, and Ed "Rockin' Richard" Marcus.



4 KINGS & A QUEEN
COMET
1301 All I Need Is A Lucky Break / Shoo Shoo Baby - 5/44
1302 Lost My Sugar In Salt Lake City / King's Boogie (instrumental) - 44
1303 You Can Depend On Me / ?
1304 One Of Those Dreams That Fell Thru / Ration Blues - 45
1302/1304 King's Boogie / One Of Those Dreams That Fell Thru - 45



5 KINGS
NATIONAL
7017 Simple Things / Every Night
9071 If I Could Be With You / If I Had Only Known
The above two records, recorded in February 1946, had the group as backup to Buddy Boylan.
They don't seem to have been released until September 1948 and April 1949, respectively

MANOR
1062 Meet Me At No Special Place (And I'll Be There At No Particular Time) / That's How Much I Love You - 3/47
1061 I Can't Get Up The Nerve To Kiss You / Let's Call A Spade A Spade - 3/47
1066 Sincerely Yours / I'm Too Shy - 4/47
1061 and 1066 are backups to Savannah Churchill



4 KINGS & A QUEEN
KING
4199 Hands Across The Table / How Could We Ever Have Been Strangers - 12/47



ORVILLE "BAGGIE" HARDIMAN & HIS KINGS
MERCURY
8108 Diane (vocal; Billy Scott) / Great Day (vocal: Wilhelmina Gray) - 11/48

UNRELEASED MERCURY (all Mercury masters were purchased)
I've Got A Feeling For You
Judy
Seems Like A Dream
Boogie
I Can't Get You Off My Mind





Unca Marvy's Home Page
More Articles