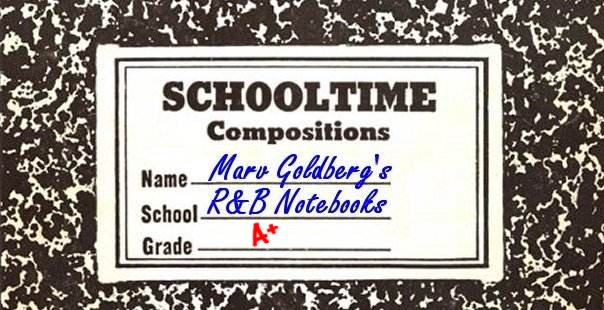 The 5 Pennies


By Marv Goldberg

Based on interviews with Clifford Curry,
Herbert Myers, and John Myers


© 2004, 2009 by Marv Goldberg
While the 5 Pennies are mostly known for their Savoy recording of "Mr. Moon," the group was active for many years prior to this and most of their recording was done as background singers.


The 5 Pennies' story goes back to Knoxville, Tennessee in mid-1951, when Herbert Myers was nine and his twin brothers, John and James were twelve. As a dare, they and several friends got up on a stage and sang that new hit by the Clovers: "Don't You Know I Love You." Afterwards, they decided that the result was not too bad, and they started practicing for real. In no time they'd formed the Echoes, which had the following personnel: John Anderson (lead tenor), James Myers (first tenor), Herbert Myers (second tenor), John Myers (baritone), Charles Holloway (bass - a cousin of the Myers brothers) and John Gibbs (tenor and piano).

Gibbs left after about six months, followed shortly by Anderson, who lost his voice. For the next two years the lead was done by John Christmon, who was brought to them by their manager, Fred Logan.

Early in their career they had been discovered by Logan, a former bootlegger, who now owned a club. The Echoes hung around the club and Logan finally listened to them and started getting them bookings. Since John Christmon was from Nashville, they went there to do their first recording for a small, unremembered label. The songs, evidently unreleased, were "I Do Believe" and "Come With Me My Love."

During this time they did extensive traveling. As Herb recalled: "During the two years that John Christmon was with us, we traveled with a show called 'lrvin C. Miller's Brown Skin Models.' We worked all the one-night theater bookings with stars like Billy Ward and the Dominoes, Little Walter and Big Joe Turner." Presumably, considering their ages, their appearances were limited to the summer months.

Sometime in 1953, Christmon left to do a single (recording "Come With Me My Love" for Excello in 1954) and another Myers cousin, Benjamin Washington, joined as lead. The group was now a true "family affair" (three brothers and two cousins) and began to rehearse in earnest. Herb remembered, "We would rehearse from morning to night. Everyone tried to encourage us to go to New York. We had heard about the Apollo Theater since we first started singing and that's what we rehearsed for. We heard that if you won Amateur Night for two weeks straight, you would win a brand new Rambler."

Through his contacts, Logan sent them off to various record companies to do backup work. This got them right to the top: they kind of had a number one record in the fall of 1953. Unfortunately they never received any label credit, but they were the group behind Faye Adams on "Shake A Hand." Said Herb, "Somehow we got an audition in Atlanta, Georgia with Herald Records. While in Atlanta, we played the Royal Peacock with Ivory Joe Hunter, Sonny Thompson, Big Maybelle and Faye Adams. During the time we were there, we met Freddy Mendelsohn of Savoy Records." He became interested in them, and got them some bookings, but nothing much came of it at the time.

In 1955, most of the Echoes were attending Austin High in Knoxville. It was here that they met baritone Clifford Curry, a senior. A budding songwriter, he was soon added as a sixth member.

Cliff recalled: "We practiced most of the songs that were popular at the time, trying to sound just like the groups that had them out. Then, in between, we would practice our own material. I was getting into writing then; I wrote 'Mr. Moon' and part of 'Money.'"

The group's appearances kept them mainly in their own area. Said Cliff, "We traveled mostly around the southeast - Tennessee, North and South Carolina, Georgia and Virginia - but only weekends 'cause we were still in school." The guys also toured fairs with Leon Claxton's "Harlem In Havana" (part of the Royal American Shows) in 1953, 1955, and 1959.

Since manager Fred Logan had both a club and a boarding house where acts stayed, the Echoes got to perform for many of the greatest artists of the day. It was through one of these artists, Amos Milburn, that they got to go to New York for an audition with Atlantic Records. Somehow Logan managed to queer the deal and instead they went to Savoy (in Newark) to look up their old friend, Freddy Mendelsohn (one of Savoy's a&r men).

For reasons known only to them. Savoy management decided to rename the group. Exit the Echoes, enter the 5 Pennies. (Not a very logical choice when you remember that there were six members at the time.)

On November 10, 1955, they had their first session for Savoy. The first two songs they recorded that day ("All Is Well" and "Try To Understand") were as backup to blues singer Big Miller (newly-signed by Savoy). Cliff didn't sing on those two (possibly Savoy felt there would have been too many voices). As soon as those had been done, they cut "Mr. Moon" (led by Cliff Curry) and "Let It Rain" (fronted by Benjamin Washington).


Both records were released in December 1955, and all four sides were rated "good" on December 17. Other reviews that week went to Clyde McPhatter's "Seven Days," B.B. King's "Sixteen Tons," the Danderliers' "May God Be With You," the Solitaires' "Magic Rose," Hal Singer's "Hot Rod," the Charms' "Love, Love, Stick Stov," Billy Nelson & the 5 Wings' "Pack, Shack And Stack," the Scamps' "Waterproof," and the Cats' "Get Gone."

Although it wasn't a national hit, "Mr. Moon" did well on some local charts (and was covered by Alan Dale). Fred Logan, back in Knoxville, had Savoy send him the royalties, which (surprise, surprise) the group never saw. "After Savoy found out we weren't getting any money from royalties," said Herb, "and they knew that we were minors and Fred was our guardian, they stopped pushing our records. But I must say that Freddy Mendlesohn was very instrumental in getting us known in New York as a top backup recording group."


There was another session on February 9, 1956. The four tunes recorded were: "My Heart Trembles" (led by Benjamin Washington), "The Wedding Bells," "Be Mine For A Lifetime," and "Money" (led by Cliff Curry). "My Heart Trembles" and "Money" were issued in April.

The disc was reviewed on April 28 (both sides "good"). Other reviews that week were for the Chateaus' "Darling Je Vous Aime Beaucoup," the Teen Queens' "Baby Mine," Clyde McPhatter's "Treasure Of Love," the Flairs' "In Self Defense," the Drivers' "Smooth, Slow, And Easy," Bette McLaurin's "I'm Past Sixteen," the Cashmeres' "Little Dream Girl," and the Diablos' "You Are."


Cliff Curry left later in 1956. Since he was the only one of the guys still in school (attending college by this time), they had done most of their touring without him anyway. He started singing with a group called the Bingos (Willie Earl Drummond, Veste Huddleston, Mickey Prater, and Clayton Whittington), who recorded for Ernie Young's Nasco label as the Hollyhocks in May of 1957. The following year, he joined a band called the Contenders (Dewey Guy, his twin brother, Lewey Guy, Jerry Johnson, Wayne Cronan, and Bob Adams). In late 1958, they recorded "Mr. Dee Jay"/"Yes I Do" for Earl Dorrance's Blue Sky Records (although the label called them the "Continders"). Then, as "Dewey Guy and the Fabulous Six," they had "Rock A While"/"Can't Stand To Be Alone" on Ralph Stevens' Ridgecrest Records in early 1959. Cliff also had a solo effort on Ridgecrest: "Kiss, Kiss, Kiss"/"Crazy For You."

Meanwhile, the 5 Pennies had broken with Fred Logan (over the money they weren't getting). In spite of this, Logan got them a booking in their home town of Knoxville, with top billing over Otis Williams & the Charms, the Midnighters, the Orioles, Lavern Baker, and Little Willie John. Herb said, "We got $800 for that job. When Fred Logan booked this job, we didn't suspect any foul play. But before we left [New York], we had transmission trouble, so we borrowed $50 from the booking agent, thus leaving us $750. When we got to Knoxville, Fred Logan talked us into buying new uniforms that cost about $300. After the show, Logan gave us this big talk about trading our 1954 Chevy station wagon for a brand new 1956 Pontiac wagon. When we went to Logan's place to pick up our money, we got $8 apiece and he wanted us to sign a blank contract. When we refused, he sold our 1954 station wagon the next day. We had to borrow money from friends to get back to New York."

The 5 Pennies may not have seen much money, but they did keep busy. Herb remembered, "We stayed in Newark most of the time, but we worked all around New York, New Jersey, Maryland, D.C., and North Carolina. We worked during that time with people like Shep and the Heartbeats, the Cadillacs, the El Dorados, the Hearts, the Nutmegs, the Dells, the Coasters, the 5 Keys, Frankie Lymon & the Teenagers, and so many more."

However, the army came knocking one day and eventually got James Myers, Benjamin Washington, and Charles Holloway. Since they didn't all go in at once, John and Herbert kept the group together as best they could with whoever was left.


In late 1957, they did some recording as the "Chimes" for the Arrow label. [No big mystery here. Fred Mendelsohn had left Savoy and was now general manager of Arrow. While the 5 Pennies' contract with Savoy must have expired by this time, he was probably taking no chances and just renamed the group.] "Please Call" and "The Letter Came This Morning" were done as backups to Freddie Scott. They also recorded "Lovin' Baby" and "A Faded Memory" on their own.

The Freddie Scott disc was released in January and the Chimes record in February, but they were both reviewed on February 24 (all four sides "good"). Other reviews that week were for Billy Bland's "Chicken Hop," Billy Mitchell's "Rock And Roll Tango," the Clovers' "Wishing For Your Love," and the Chandeliers' "Blueberry Sweet." There were only four of them at this point, but it isn't clear who was the first to have been drafted.


The guys also recorded for Juggy Murray's Sue records in early 1958, this time as the "4 Jokers." "Written In The Stars"/"The Run Around" were issued in March and reviewed the week of April 14 (once more, they received "good" ratings). The other reviews that week were for the Chanters' "My My Darling," the Dells' "What You Say Baby," Frankie Lymon's "Portable On My Shoulder," the Cadillacs' "Speedoo Is Back," the Turks' "Father Time," and the Chimes' "Stop, Look And Listen" (this was, presumably, a Chicago group).

After this, they worked strictly as backup artists. Herb recalled: "We recorded behind Donnie Elbert, Little Tommy Tucker, Nappy Brown, Little Willie John, and so many other artists that I can't remember them all. We recorded for Savoy, King, Chess and Herald. I can't remember all the labels either, but they never put our names on them." Somewhere along the line, the 5 Pennies had recorded "Put This Ring On Your Finger" for Herald, but it was never released.


In the mid-1960's John Myers formed a group called the Larks in Tampa, Florida. This group had Floyd Lawson (lead), Rudolph Hill (tenor), Lindsey Griffin (first tenor and baritone), John Myers (baritone), and Clemon Davis (bass). (According to Clemon's brother, John, "The group would often rehearse at Josie's Beauty Salon, which was run by our mother, Josephine Davis. They would 'process' their hair and rehearse after the salon closed.") Clemon had also occasionally been a part of the 5 Pennies during their "Harlem In Havana" tours. By 1966, this group had evolved into the 4 Pennies (Myers, Lawson, Griffin and lead tenor Carl Cuttler). They recorded for Brunswick, but once again there was a numbering problem: some of the sessions had Herb Myers as a fifth voice. (He only did the sessions, however, and didn't tour with them.) It shouldn't come as a surprise that John Myers resurrected the "Pennies" name, he even named his daughter Penny.

Brunswick released "You Have No Time To Lose"/"You're A Gas With Your Trash" in December 1966 and "Tis The Season"/"Shake A Hand" in May 1967.

In 1970, the 4 Pennies changed their name to the Hearts of Stone and recorded for Motown. They had a couple of singles and an LP (all released on Motown's V.I.P. subsidiary), but when they refused to sign a managerial contract with Motown, promotion was withdrawn.


Cliff Curry wasn't idle all this time either. From 1959-1964, he was a vocalist with the Bubba Suggs Band. Then, he had a couple of singles on Excello in 1964-5 (the first of these mistakenly credited to "Clifford Sweet" - it should have been "Sweet Clifford"). Finally, he hit it with "She Shot A Hole In My Soul" (on Elf in 1967; it rose to #45 on the R&B charts). "Double Shot (Of My Baby's Love)" also did well. There were many other releases throughout the 60s, 70s, and 80s; most of them are listed in the discography. (Note that he's not the Clifford Curry who was a member of the Notations in the 70s; they were a Chicago group.)

And that's the story of the 5 Pennies, the group that gave us the pretty "Mr. Moon" and "My Heart Trembles." They came a long way from Knoxville.

(NOTE: Prior to my interviews, the only facts previously known about The 5 Pennies were reported by Lynn McCutcheon, in Bim Bam Boom magazine, based on an interview with Thomas Mathews, who claimed to have replaced Herbert Myers when he went into the service. Lynn had the reader asking "Who the hell is Thomas Mathews?" Well, Cliff Curry and the Myers Brothers asked the same question - they never heard of him! In fact, Herbert was never in the service. Mathews claimed to have joined after "All Is Well" and to have been on "Mr. Moon" (which is impossible, since they were done at the same session). Also, the unreleased Savoy cuts he gave weren't recorded by the 5 Pennies. At any rate, Lynn was misled from beginning to end.


Discography courtesy of Ferdie Gonzalez.



5 PENNIES
SAVOY
1181 All Is Well (BM)/Try To Understand (BM) - 12/55
1182 Mr Moon (CC)/Let It Rain (BW) - 12/55
1190 My Heart Trembles (BW)/Money (CC) - 4/56

UNRELEASED SAVOY
The Wedding Bells
Be Mine For A Lifetime


CHIMES
ARROW
724 Please Call (FS)/The Letter Came This Morning (FS) - 1/58
726 Lovin' Baby/A Faded Memory - 2/58


4 JOKERS
SUE
703 Written In The Stars/The Run Around - 3/58


LEADS: BM = 5 Pennies backing up Big Miller; CC = Clifford Curry;
BW = Benjamin Washington; FS = Chimes backing up Freddie Scott



4 PENNIES
BRUNSWICK
55304 You Have No Time To Lose (FL)/You're A Gas With Your Trash (FL) - 12/66
55324 Tis The Season (HM)/Shake A Hand (HM) - 5/67


HEARTS OF STONE
V.I.P. (Motown subsidiary)
25058 It's A Lonesome Road (CCU)/Yesterday's Love Is Over (LG) - 9/70
25064 If I Could Give You The World/You Gotta Sacrifice - 6/71

V-404 Stop The World - We Wanna Get On - 9/70
Side 1:
It's A Lonesome Road
If I Could Give You The World
Would You Take A Dime From A Poor Man
Rainy Night In Georgia
You Gotta Sacrifice (We Gotta Sacrifice)
What Does It Take (To Win Your Love)
Side 2:
Yesterday's Love Is Over
Thank You Falettinme Be Mice Elf Agin
He Ain't Heavy' He's My Brother
You've Made Me So Very Happy
One Day


LEADS: FL = Floyd Lawson; HM = Herb Myers; CCU = Carl Cuttler; LG = Lindsey Griffin




CLIFFORD CURRY
NASCO (the Hollyhocks; Clifford Curry is lead)
6001 You For Me/Don't Say Tomorrow - 5/57

BLUE SKY (the Contenders ["Continders" on the label])
105 Mr. Dee Jay/Yes I Do - 11/58

RIDGECREST (Dewey Guy and the Fabulous Six)
1201 Rock A While/Can't Stand To Be Alone - 3/59 [reissued 5/60]

RIDGECREST (Cliff Curry, Jr.)
1202 Kiss, Kiss, Kiss/Crazy For You - 3/59

EXCELLO
2244 (as "Clifford Sweet") Sweet Baby, Just What Is Wrong/Just A Lonely, Lonely Boy - 64
2263 (as "Sweet Clifford") Baby, Kiss Me Again/Things Gotta Get Better - 65

ELF (Clifford Curry)
90002 She Shot A Hole In My Soul/We're Gonna Hate Ourselves In The Morning - 67
90003 Good Humor Man/You Turned Out The Light - 67
90006 East, West, North Or South/Just A Little Taste - 67
90008 Double Shot (Of My Baby's Love)/One Nighter - (Clifford Curry and The C. C. Drivers ) - 68
90013 Ain't No Danger/I Can't Get A Hold Of Myself - 68
90018 Miss Shake-A-Plenty (In The Micro Mini)/T.C.B. - 68
90024 I Need A Little Help, Girl/Soul Festival - 68
90033 Deep Feeling Love/Break My Mind - 69

SSS INTERNATIONAL (Clifford Curry)
812 Soul Ranger/I Don't Need You - 70

CAPRICE (Clifford Curry)
1003 Delta Dawn/Too Long A Raver - 72

ABBOTT (Clifford Curry)
37003 The Natives Are Restless Tonight/(Can't Shake That) Funky Feelin' - 72

BUDDAH (Clifford Curry)
520 Body Shop/Body Shop (Long Version) - 76
571 Movin' In The Same Circles (Damn It All)/Loneliness (It's Killing Me) - 77

WOODSHED (Clifford Curry)
001 Shag With Me/Once Or Twice - 80
002 Let's Have A Party/I Love Women - 82

C. C. (Clifford Curry)
3449 Carolina Blue/Heavens To Betsy - 83
3450 State Is Great!/Heavens To Betsy - 83

COMPLEAT (Clifford Curry)
110 That's What I Love About You/Don't - 83

NEW (Clifford Curry)
3091 Big Orange Country/It's Boogie Time In Tennessee - Ca. 85

RIPETE (Clifford Curry)
2009 Now You See Me, Now You Don't/?? - 89
3026 Boogie Woogie Country Girl/[Goin' To Get My Baby - Leon Martin & Jimmy Hall] - 89
117 She Shot A Hole In My Soul/We're Gonna Hate Ourselves In The Morning - 90
121 Getting Down/Shag With Me - 90




Unca Marvy's Home Page
More Articles