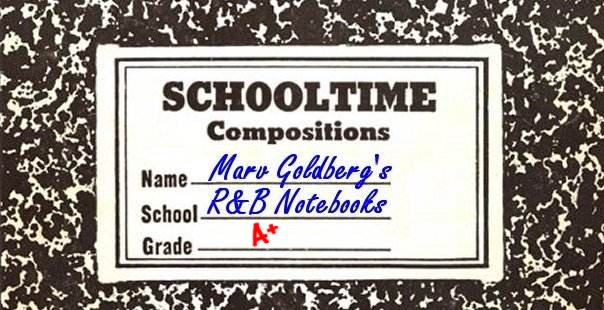 The 5 Shillings
By Marv Goldberg

Based on an interview with Melvin Walton


© 2011 by Marv Goldberg

They weren't the 5 Shillings; they were the 4 Velvetones. But things happen.

The beginnings of the 5 Shillings can be traced back to Inman Square, in Cambridge, Massachusetts. There, in 1957, four guys started singing in the doorways of the local stores: John Tierney (tenor), Jimmy Clancy (high lyric tenor), Teddy Whitley (high lyric tenor), and Dennis Walton (baritone and bass). An integrated group, John and Jimmy were Irish; Teddy and Dennis were black. Jimmy and Teddy were the babies, at around 18; John was 19 and Dennis was 20.

Another participant was Dennis' brother, Melvin Walton (who was 23 and a veteran who had sung with Jackie Wilson in the service). He could also sing baritone and bass, but was usually content to write songs for them and try his hand at managing the group. As time went on, kids would come from East Cambridge to hear the 4 Velvetones. This was significant, since there was a lot of conflict between East Cambridge and Inman Square.

One day, Melvin had a plan. The group rented out a hall and put on record hops every Friday night during the summer of 1957. They couldn't afford to hire a band, so they'd play records and sing a cappella.

The 4 Velvetones sang the hits of the day, as well as self-penned tunes. For inspiration, they looked to the Drifters and the Moonglows (you can't really go wrong there). Melvin wasn't all that much into Rock 'N Roll, however. He preferred the sweeter sound of groups like the Ink Spots (he'd been photographed sitting on Hoppy Jones' knee when he was seven).


By the end of the year, they felt that it was time to seek their fortune in the Big Apple. In January 1958, they drove down to New York City (leaving Mel's wife and child behind) and started hanging out on Broadway (both 1650 and 1619 - the Brill Building). They sang in the hallways and, as was usually the case, someone became interested. He gave them his card and told them that he'd like to put them on record. However, it would only be their voices, speeded up, that would be on the record, not their name (this was almost a year before the Chipmunks became big). They decided to give that a pass. (When they got home and showed his card around, someone recognized the man's name: Irving Berlin. They'd never heard of him!)

It was tough hanging around in New York. They'd take showers in the Port Authority Bus Terminal, as well as use its lockers to keep their changes of clothing.

Another guy who heard them singing in the Brill Building was Bill Ross. He introduced them to Kay Toomey, who became their manager. She, in turn, took them to Marty Wilson at Decca Records. They auditioned with "Two Hearts In Love" (which Melvin had written and which they expected big things from); he didn't like it at all. But that didn't stop Mel; he whipped up "Letter To An Angel" and that was more like it.

And then the big day came: March 31, 1958. The 4 Velvetones went to the Decca studios to record at least three songs: "Letter To An Angel," "The Snake," and "Well, Come On, Baby" (which Mel only barely remembers).

Teddy Whitley was supposed to lead "Letter To An Angel," but he couldn't get the part just right. So at the last minute, Mel Walton became part of the group and led his own composition. Since there were now five, Decca decided to rename them, choosing the "5 Shillings." The guys weren't particularly enthused with the name, but went along with it.

"Letter To An Angel" was an unusual type of record. It's mostly Mel talking, until the end, when he sings the last stanza. "The Snake," led by Dennis Walton, was a more conventional dance number, written by Kay Toomey and George Goehring.

Decca was impressed with "Letter To An Angel" and wanted to hold it back for several months while they worked on a full promotional campaign (they really thought the "talking record" concept would be big). They scheduled it to be released in January 1959, a full nine months in the future.

Ah, the impetuousness of youth. When they came back to Cambridge, they approached the mayor to promote the record. In fact, they pestered Decca so much, that the company gave in and released the record on September 1, 1957, putting an end to the big promotional campaign.

Both sides were rated "good" by the trade papers on September 1 (indicating that there'd been promo copies sent out at least a week before). Other reviews that week were for Little Richard's "Baby Face," the Students' "I'm So Young," the Moonglows' "Ten Commandments Of Love," Little Willie John's "Tell It Like It Is," King Curtis' "IFIC," the Chanters' "Five Little Kisses," the Raiders' "Raiders From Outer Space," the Sweet Teens' "Your Candy Kisses," and the Kashmirs' "Tippi-Tippi-Wang-Wang."

At some point in 1958, the 5 Shillings had hooked up with Bob Guy (future program director for New York's Channel 13 in the 60s). At the time, he was with AutoSonic Records. Guy had them do a bunch of El Cheapo covers of top hit tunes. Unfortunately, Mel can't remember any of the titles or if they were ever released.

After the record was released (with no chart action at all), Don Lanier's sister, Teddy, took over management duties of the 5 Shillings from Kay Toomey. Mostly what she did was use John Tierney and Jimmy Clancy, along with brother Don, to record harmony for Buddy Holly demos (Buddy had split with the Crickets by that time).

Mel and Buddy got around to talking about songwriting. Buddy wasn't happy about the way Mel's bridges were laid out and promised that when he got back from his current tour, he'd show Mel how to improve them. Sadly, he never returned from that fateful GAC tour.


The 5 Shillings appeared on Dave Maynard's TV show on WBZ-TV. (Maynard was one of the powerhouse DJs on Boston's WBZ-AM.) There were also appearances on Bob Clayton's "Boston Ballroom" over WHDH-TV, and Bob Still's show in New York. They played the Catskills (in upstate New York), Brooklyn, and Brookline.

Later on, Mel, Dennis, and Jimmy recorded about a dozen sides for Wren Records as the Triads. However, none of these were ever released.

Finally, Mel got fed up with the music scene. He wanted it to be like the movies, but what he saw was drinking and drug use, and that turned him off to the whole thing. Additionally, John Tierney got married and they could never adequately replace him.

Today, Mel runs a janitorial service in Cambridge. Teddy was killed in a car accident in the mid-60s and John died of cancer around 2009. Both Dennis Walton and Jimmy Clancy are still around.

On March 11, 2012, the 5 Shillings, along with Johnnie and Joe, are due to receive Lifetime Achievement Awards from the Doo-Wopp Hall Of Fame Of America in Boston.


Discography courtesy of Ferdie Gonzalez. Special thanks to Stanley Goodridge.




THE 5 SHILLINGS
DECCA
9-30722 Letter To An Angel (MW)/The Snake (DW) - 9/58

UNRELEASED DECCA
Well, Come On, Baby

LEADS:
MW = Melvin Walton; DW = Dennis Walton




Unca Marvy's Home Page
More Articles