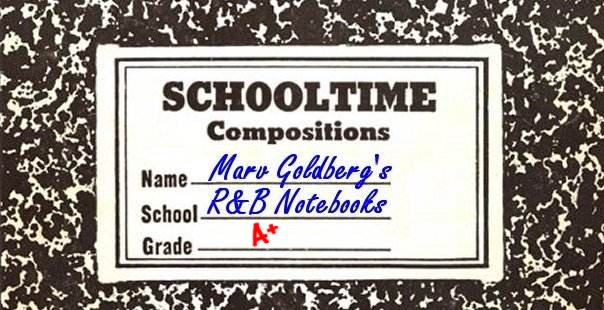 The Aristo-Kats
By Marv Goldberg

© 2020 by Marv Goldberg


There's not going to be much to this one. The Aristo-Kats existed for a single year, in which time they made eight recordings, resulting in four records. With a single exception (Ain't The Gravy Good), they were a good, if unremarkable, group that probably didn't differ from hundreds of their contemporaries, except that they got to record, whereas most of the rest didn't. For that reason, and because I love Ain't The Gravy Good, I decided to investigate them.

While "Aristo-Kats" is a cute name, it was hardly original. "Aristo-Kats" and "Aristokats" were fairly common at this time. There were similarly-named groups in Kenosha (Wisconsin), Battle Creek (Michigan), Allentown (Pennsylvania), and Wilmington (Delaware). (I refuse to even mention the 3 Aristo-Kats, with Milan Uverity and his Accordion, in Akron, Ohio.) Sadly, every one of those aggregations got more mentions than "our" group. There was an entirely different group called the Hollywood Arist-O-Kats in 1953. Also, they had nothing to do with any "Aristocrats" group.

I plan to pretty much limit the article to the group itself, only briefly mentioning the prior and subsequent histories of the members. Making my job a bit easier for a change: in the year of the group's existence, they always had the same four members.

The Aristo-Kats formed in Chicago in early 1946, but, since no one ever wrote about them at the time, there's nothing to tell us how they got together. The members were:


William Henry "Lefty" Bates (guitar). Lefty was born March 9, 1920 in Leighton, Alabama, although his parents (Paul Bates and Lucille Madden) moved to St. Louis, where he was raised. In the mid- to late 1930s, he was with Tommy Powell's Hi-De-Ho Boys in St. Louis and Chicago, making a couple of records for Decca in 1936. When he registered for the draft in 1940, he told them he was employed at the Club DeLisa in Chicago (where the Hi-De-Ho Boys were performing). Bates was in the Army from August 4, 1941 to December 21, 1945. A left-handed guitarist, he simply held the instrument upside down rather than re-stringing it. Lefty Bates died on April 7, 2007 in Chicago.

Marvin Orlando "Mouse" Randolph (trumpet). Although he went by both "Marvin" and "Orlando", the latter was most often used. He was born February 19, 1908 in Winona, West Virginia to William Randolph and Sara Eliza Bowles. In 1930, he was a "dance hall musician" in Sophia, West Virginia. Although he was in the Army in World War 2, I couldn't find any dates. Orlando Randolph died on September 18, 2000 in Santa Clarita, California.

Quinn Brown Wilson (bass). Quinn was born December 26, 1908 in Chicago to George Wilson and Millicent Patton. Aside from the bass, he also played the sousaphone (the tuba that wraps around the musician's body so it can be more easily played in a marching band). In 1930, he was a "theater musician"; in 1940, an "orchestra musician". When he registered for the draft in October 1940, he was employed by Ed Fox, although I've been unable to find out who that was. Quinn Wilson died June 14, 1978 in Chicago.

Julius Andrew Wright, Jr. (piano). Julius was born March 27, 1915 in St. Louis to Julius and Eva Wright. On December 20, 1924, at the tender age of 9, he gave a piano solo on radio station WEW as part of a children's program featuring students of the Wientge School Of Dramatic Expression. When he registered for the draft in October 1940, he was employed by the Jungle Club in St. Louis. He was in the Navy from August 19, 1942 through July 18, 1945 (although the February 13, 1944 St. Louis Post-Dispatch listed him as a member of trumpeter George Hudson's orchestra in St. Louis). Julius died on October 6, 1984 in Chicago.


Although there's not a single ad for them having appeared anywhere to date, they must have impressed someone, since they got a Chicago recording session (June 19, 1946) at RCA Victor (the largest record company in America at the time). They waxed four songs: Watch Yourself, Baby (written and sung by Orlando Randolph), Boogie In "C" (an instrumental, written by Julius Wright), It Makes Me Blue (written and sung by Orlando Randolph), and Oh, Lady Be Good (an instrumental version of the Gershwin standard).

The RCA files (which I saw myself) name Bates, Randolph, Wilson, and Wright as the personnel on that session (and the subsequent one). However, in Dave Penny's notes to the 1998 Westside CD, The Jive Is Jumpin', there's this:


The recording session files posted by RCA are at odds with more recent discographical information, and show the same quartet at both sessions, consisting of Randolph on trumpet and lead vocals, Julius Wright Jr on piano, Lefty Bates on guitar and Quinn Wilson on bass, however the standard jazz discographies list the personnel of the first session as Randolph with Curly Jackson on piano, Lynn Sherrill on guitar and Tony Smith on drums.


Although all that shouldn't have been a single sentence, it seems to throw off what I've written. However, I don't buy it for the following reasons:


1. Both sides of the first Aristo-Kats record, Watch Yourself Baby / Boogie in "C", have a bassist, when, according to "the standard jazz discographies" (whatever they are) there was no bassist in the group, but a drummer. Boogie In "C" (which had been written by pianist Julius Wright) even has a bass solo.

2. September 1946 ads for Watch Yourself Baby feature a photo of the group that has a bassist, but no drummer.

3. Finally, the Billboard review of the songs point out that the group has "piano, electric guitar, trumpet and bass". The instruments weren't listed on the label, so that information must have come from RCA itself.


Since, the next year, Tony Smith had a group called the Aristocrats (with Lynn Sherrill), I'm sure that the two groups are being conflated. I've been in touch with Dave Penny and he now agrees that Lynn Sherrill (whom he interviewed) was probably confusing the two groups..


As I said, their first record was Watch Yourself, Baby, backed with Boogie In "C", released in August 1946 and reviewed in the September 7 Billboard:


A new unit, these Aristo-Kats have plenty to offer for the needlers [those who play phonograph records]. A combination of piano, electric guitar, trumpet and bass, these "kats" really kick out with a lifto beat and loaded with musical meat for their solo flashes. [I swear: that sentence was copied correctly.] Orlando Randolph lends his husky Harlemese chanting for his own "Watch Yourself, Baby," with the instrumentalists whipping it out at an eight-beat speed tempo for "Boogie In 'C'." Both sides a cinch to spin brightly at the race locations.


A good review, but no real sales action, so, in December 1946, RCA issued It Makes Me Blue, coupled with Oh, Lady Be Good. The pairing was reviewed in the January 10, 1947 Amarillo Daily News: "The Chicago swing favorites again demonstrate their versatility featuring a slow, draw beat on the A side and on the flipover give the Gershwin favorite a stimulating workout with a novel arrangement, spotlighting individual solos at a fast and furious rhythm." [They must have gotten a review copy of the record along with an RCA-issued bio; otherwise, how could they know the group was from Chicago?]

However, the January 18 Billboard was singularly unimpressed:


It's strictly cocktailerie fare [music for cocktail lounges] offered by this small rhythm combo of piano, guitar, bass and trumpet, but hardly enough musical substance to sustain interest. Unit picks its way furiously with only the guitar picker making any sense in their meaningless improvisings for Oh, Lady Be Good. Orlando Randolph joins in for the slow blues ballad It Makes Me Blue, his heaving baritoning entirely without persuasion for the tender sentiments expressed in the song. Will hardly hold up in juke boxes.


And, to once again refute the presence of drummer Tony Smith, Oh, Lady Be Good has solos by each of the musicians, including a bassist, but not a drummer. Moreover, on March 2, 2003, Dan Kochakian interviewed Lefty Bates for an article that appeared in the October 2003 issue of Blues & Rhythm magazine:


Upon leaving the armed forces, Lefty joined the Aristo-Kats and recorded for RCA Victor, including the song, "It Makes Me Blue." Upon hearing this title on my tape player, Lefty broke into song: "It makes me blue, Loving you the way I do, It makes me blue, Honey, when I'm not with you, I started loving you at first sight, Now that I got you, everything's all right, I get blue loving you the way that I do, You angel, loving you the way I do." … Lefty remembers that the band members called trumpeter Orlando Randolph 'Mouse' and that he sang "It Makes Me Blue" on record.


In spite of the conflicting reviews, RCA had them back for another session on February 17, 1947. Since, according to the RCA files, it was held in Hollywood, they must have been appearing there, but there were no ads or mentions in the press. The four songs recorded were: Jack, You're Dead! (probably led by the duet of Lefty Bates and Orlando Randolph), (I Need Ya') Like I Need A Hole In The Head (vocal by Lefty Bates), Ain't The Gravy Good (vocal by Orlando Randolph), and The Spider And The Fly (vocal by the full group). The March 22 Billboard was a bit behind the times: "The Aristo-Kats, cocktail foursome, cut four more sides for RCA Victor this week."

RCA must have thought that It Makes Me Blue would appeal to members of the armed forces, since it was put on an AFRS BML disc. (Unlike other AFRS recordings, the BML series used existing masters, not newly-recorded material.) These were made to be played over the Armed Forces Radio Service network for the entertainment of our soldiers. (They went out by short wave broadcast and also physical discs, which weren't intended for commercial sale.) Although it's from 1947, I can't be more specific.


In early April 1947, the Aristo-Kats ("RCA Recording Artists") appeared at the Club Silhouette in Chicago. This is the only appearance advertisement for the group in their entire career.


Later in April, RCA released Ain't The Gravy Good, paired with Jack, You're Dead!. Their version of Jack, You're Dead! seems to have been the original release of the song. Louis Jordan had recorded it first (the prior October), but it wasn't issued until May, the same month a version by Steve Gibson and the Red Caps appeared.

As I've already stated, Ain't The Gravy Good is the song that prompted me to write this article. Originally a 1939 recording by Cootie Williams and his Rug Cutters (basically a Duke Ellington unit), it's the tale of a guy whose girlfriend invites him over for a home-cooked meal. The result is almost a complete disaster, with the vocalist going through a litany of lousy food, starting with "I don't like your steak, your steak is too tough; your grits need boiling and your greens kinda rough; there's gristle in your meat, I mean it's hard as wood; but Lord ain't the gravy good".

The record was reviewed in the May 17 Billboard:


This is a spirited combination of trumpet, piano, guitar and bass, with just as much spirit in their Harlemese brand of jive singing. With plenty of bounce in their beats, the Kats ride it in rocking style for Jack, You're Dead, with a unison singing stanza to start and stop the spin. Also take it at a bright tempo for the Gravy grooving, with one of the voices piping the salty lyrics that can also refer to his girl's cooking. Race spots will keep both of these sides spinning.


The May 24, 1947 Chicago Defender had this to say:


The Aristo-Kats, a spirited quartet whose piano, trumpet, guitar and bass have won wide favor around Chicago night spots, now render "Ain't The Gravy Good" and "Jack You're Dead" for RCA Victor.

With their initial "Gravy" selection, the disc tees off with a whimsical rendition of the lyrics, telling of a fellow who is dissatisfied with his gal-friend's cooking, but "Ain't The Gravy Good." The Kats provide a clever instrumental blend with stimulating guitar strumming sparked by the lively injection of a trumpet solo. On "Jack, You're Dead", the Kats join voices to tell how, when there's no response to a number of things - why, "Jack, You're Dead." Bouncy riffing tees off the instrumental pattern and builds to a rocking rhythm with a strong bass and drum accent.


I agree with the whole review except for that last sentence. I've listened many times and there's simply no drum. I can hear the piano, guitar, bass, and trumpet, but no drums.


But, in the beginning of June, without really giving Jack a chance, RCA rushed out The Spider And The Fly, coupled with (I Need Ya') Like I Need A Hole In The Head. It's possible that they didn't feel Jack, You're Dead! could seriously compete with Louis Jordan's huge hit (which would soon reach #1). And, since there were several other versions of The Spider And The Fly, if it were to make any money, now was the time to issue it. The new record was reviewed in the June 7 Billboard:


A fine little Negro jump unit of trumpet and rhythm instruments, the Aristo-Kats keep things humming at a lively clip for the "Spider and the Fly" rhythm novelty. Plenty of life in their unison lyricizing with a shuffle rhythm beat set for the trumpet and guitar take-offs. Mated is a trite rhythm ballad, "Hole in the Head," which a solo voice phrases rhythmically but without vocal quality or style to make for any real meaning. "The Spider and the Fly" novelty may get some needling at the intimate race spots.


The Spider And The Fly was written by Myra Taylor, who'd recorded it for Mercury. There were also versions by Stan Kenton on Capitol and Lucky Millinder on Decca.

The disc was also reviewed in the June 22 Capital Times (Madison, Wisconsin): "Two informal novelties are given an easy, rhythmic flow by a combo of piano, trumpet, guitar and bass - followed through with lusty vocalizing. The 'Kats are west coast regulars." I don't really understand the last sentence; there's not a single mention of them appearing on the West Coast (although their second session was done there, so they must have had some gigs).

Cash Box reviewed the record on June 23:


A crackerjack novelty disk that'll fit into general as well as race-type locations turns up on this latest offering of the capable Aristo-Kats. Featuring lyrics that'll stop tavern traffic for a hearing, the Kats combine to serve a wax disk that's as well balanced as could be desired, and ops should find it a puller in locations where the livelier crowds gather. The flip, "(I Need You Like I Need) A Hole In The Head," is an adequate novelty as performed here, but not at all in the same class as the top deck.


Although the record was never a hit, both sides were put on one of the AFRS BML discs later in 1947. There, the title became I Need You Like A Hole In The Head.


And that was pretty much the end of the Aristo-Kats. Again, because no one ever wrote about the Aristo-Kats at the time, we don't know why they broke up. By August 6, 1947, Orlando (as Marvin Randolph) was recording with Albert Ammons for Mercury. By November, he was with an unnamed group that played the Alamo, in Racine, Wisconsin. (The others were Ike Perkins, Truxton Kingslow, and Woodie White. Woodie White was a drummer who, during the war years, had been in a group called the Funky Five with Julius Wright. Orlando had previously worked with guitarist Ike Perkins in the Red Saunders aggregation in the late 1930s. Pianist Truxton Kingslow would end up in the Dozier Boys for a while in the mid-1950s.)


Lefty Bates then re-joined the Hi-De-Ho Boys, remaining with them until at least 1950 (when they cut a single record for J. Mayo Williams' Chicago-based Harlem label). In the 1950s, Lefty Bates and Quinn Wilson ended up in the Vee-Jay house band. As a session musician, he'd back up many Chicago groups, including the Flamingos, the Moroccos, and the Impressions. He also put together some bands (for example: "Sad And Lonely" - Lefty Bates Combo - Club 51, 1956; "Chicago Cha Cha" - Lefty Bates & His Band - United, 1957; "Am I Blue" - Lefty (Guitar) Bates & His Recording Band - Mad, 1959). In the 1970s and 1980s, he led the International Ink Spots (and, of course, he was one of the dozens who tried to pass himself off as an "original" Ink Spot).

When Quinn Wilson died in 1978, his obituary mentioned that he'd played with Louis Armstrong and Jelly Roll Morton, but not the Aristo-Kats (nor, for some reason, Earl Hines, whose band he'd been with throughout most of the 1930s).

Orlando Randolph's 2000 obituary told us that he'd been with the Red Saunders Band and Louis Armstrong. (An August 14, 1937 blurb in the Pittsburgh Courier confirmed that he'd been with Armstrong.) In the 1960s, he gave up music and opened a diner in Chicago. Five years later, both he and his wife began working for the Chicago Board Of Education. He retired 27 years later and, in 1993 moved to California.

Amazingly, Lefty Bates's 2007 obituary did mention the Aristo-Kats (as well as the Hi-De-Ho Boys and the latter-day Ink Spots).

I can't find a 1984 obituary for Julius Wright and don't know what he did after the Aristo-Kats.

As I said at the beginning of this piece, because the Aristo-Kats got to record, they're a representative example of all the small combos that never got that chance.



Special thanks to Bob Pruter, Dan Kochakian, and Dave Penny.




THE ARISTO-KATS
RCA VICTOR
20-1954 Watch Yourself, Baby / Boogie In "C" - 8/46
20-2066 It Makes Me Blue / Oh, Lady Be Good - 12/46
20-2243 Ain't The Gravy Good / Jack, You're Dead! - 4/47
20-2299 The Spider And The Fly / (I Need Ya') Like I Need A Hole In The Head - 6/47

AFRS BML (The BML series used existing masters; these are the RCA cuts)
P-741 It Makes Me Blue - 47
P-858 I Need You Like A Hole In The Head // The Spider And The Fly - 47
(note title difference with "Hole")




Unca Marvy's Home Page
More Articles