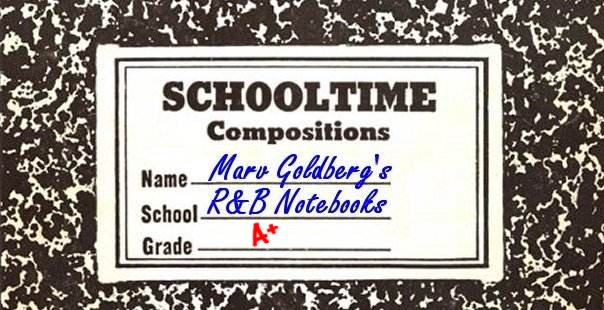 The Avalons

By Marv Goldberg

Based on interviews with Bernard Purdie
and George Cox

© 2003, 2009 by Marv Goldberg

The Avalons were one of the four R&B groups from Newport News, Virginia to record in the 50s (the others were the 5 Keys, the Leaders, and the Chateaus). Although both the Leaders and the Chateaus were highly influenced by the 5 Keys, the Avalons, as we'll see, were much more intertwined with them.

Our story begins around 1947, with the formation of a group called the Chimes. Singing both gospel and R&B, they consisted of Charles "Bobby" Crawley (tenor/baritone), Ulysses Hicks (tenor), George Leroy Harris (baritone), and Bernard Purdie (bass). The biggest influence on the Chimes was the Orioles, many of whose songs they placed in their repertoire. Strangely, Bernard says that he wasn't influenced by Jimmy Ricks of the Ravens, never particularly liking bass singers!

In 1948, Ulysses Hicks left, to be replaced by second tenor Maryland Pierce. (In 1952, when lead singer Rudy West was drafted, the 5 Keys would tap Ulysses Hicks to replace him.) When Maryland joined, the "Chimes" became the "4 Bees." At shows, the 4 Bees' sang a little ditty put together by Maryland: "Hucklebuck With Jimmy." Used as their closing number, "it was our 'bombshell' tune," said Maryland.

The other Newport News event in the 40s was the formation of the Sentimental Four, a gospel group, consisting of two sets of brothers: Rudy West (tenor) and Bernie West (bass); Ripley Ingram (tenor) and Rafael Ingram (tenor). Formed around 1945, by 1949 they'd added second tenor Edwin Hall (but kept the "Sentimental Four" name). However, in mid-1949, Rafael was drafted. He quickly joined the Air Force to avoid Army duty, but ended up being shipped to Korea the following year, where he promptly lost a foot to frostbite. Rafael was replaced by Dickie Smith and the "Sentimental Four" became the "5 Keys."

In the early spring of 1950, having recently gotten married and not wanting to go on a long tour with the 5 Keys (who had signed on with Irvin C. Miller's Brownskin Models), Edwin Hall left them. Maryland Pierce and Edwin Hall then ended up switching groups: Maryland joined the 5 Keys and Edwin joined the 4 Bees. Around this time, Leroy Harris also left the Bees, to be replaced by tenor George Cox (from nearby Norfolk).

However, since Maryland was a lead singer and Edwin wasn't, a new member was needed. Thus, Maryland's lead chores in the Bees were taken over by tenor James Dozier, from Norfolk (a friend of George Cox). This led to the 4 Bees becoming a quintet: Bobby Crawley, Bernard Purdie, George Cox, James Dozier, and Edwin Hall.

When Rafael Ingram was shipped home from Korea (with a prosthetic foot), he found that the 5 Keys were doing well and didn't need his services at the time. In late 1950 or early 1951, when Edwin Hall left the 4 Bees (eventually becoming a member of the Chateaus), Rafael was invited to join. At this point, the group changed its name once again, this time to the "Encores."

The Encores were thus Rafael Ingram (tenor), James Dozier (tenor), George Cox (tenor), Charles "Bobby" Crawley (tenor/baritone), and Bernard Purdie (bass).

The Encores started hitting the amateur show circuit and played most of the local venues in Newport News and Norfolk. In the beginning, Bernard acted as their manager.

Along the way, probably around 1952, the Encores joined up with a tent show (the same way that the 5 Keys had joined Irvin C. Miller's Brownskin Models in 1950). This one was the Silas Green Show (which was actually part of Miller's operation), and it played all over Montreal, Quebec, and Ottawa, in Canada. The Encores would remain with Silas Green for about eight months. In fact, even after parting with Green, they decided they liked Canada so much that they spent about five years there, appearing all over its eastern half, singing R&B and Pop tunes.

In the Fall of 1955, the group took on Fanny Wolff as their manager (although it wasn't reported in the trades until April 1956). At the time, Fanny was also one of the managers of the 5 Keys. She promptly got the Encores a contract with RCA Victor's Groove subsidiary (possibly to make up to RCA for taking the 5 Keys away from Groove in August 1954). At this point, the group changed its name for the last time, becoming the Avalons ("We just wanted a change," says Bernard).


The newly-named Avalons took a break from their Canadian appearances and reported to the RCA studios in New York for a November 11, 1955 recording session. Right before the session, however, Bobby Crawley's wife became sick and he had to return to Newport News. RCA rushed in Edward Barnes (a member of the Cues, who were recording for Groove as the "4 Students" at the time), and he's present on this session in place of Bobby. The Avalons recorded "Wait A Minute Baby" and "I Follow The Star" (whose title was incorrectly written down; it should have been "I Followed A Star"); both tunes were led by James Dozier. For some reason, they only did a half session (four songs being a full session), and neither tune was ever released.

When Bobby Crawley came back, the Avalons returned to Canada until their next session, which was held on January 13, 1956. This time they got to record a full four songs: "I Followed A Star" (a second take of the tune, led by James Dozier, this time correctly titled), "Chains Around My Heart" (fronted by Rafael Ingram), "Oh! Sweetness" (a tune that neither Bernard nor George remembers) and "Ooh! She Flew" (led by Bernard). Since Groove had gotten some good masters out of this session, they decided to finally acknowledge the Avalons: in January, Bob Rolontz (Groove's A&R manager) announced the signing of both the Avalons and Big Al Sears.

In February 1956, with the Avalons back in Canada, Groove issued the beautiful "Chains Around My Heart," backed with "Ooh! She Flew." Both sides got "good" reviews on March 3, along with the Spaniels' "False Love," James Brown's "Please, Please, Please," the Dells' "Dreams Of Contentment," the Cookies' "In Paradise," Bobby Mitchell's "Try Rock And Roll," the Daps' "When You're Alone," the Charms' "Heart Of A Rose," the Champions' "It's Love, It's Love," and Babs Gonzales' "House Rent Party." While never becoming a national hit, "Chains" made it to #6 on the local Maryland R&B charts.

Bernard says that "If Fanny Wolff's husband hadn't died, he would have put a lot of money behind us and we would have had a hit." It was probably a moot point, since Fanny herself passed away in mid-1956.

On September 27, 1956, the Avalons once again returned to the States to record another two tracks at Groove's New York studios: "Sugar Sugar" (led by James Dozier) and "It's Funny But It's True" (fronted by Rafael Ingram, with James on the bridge). At the same session, they backed vocalist Frank Brunson on "Charmaine" and "I Believe In You".


In October, they signed with McConkey Artists booking agency and Groove released their second record: "It's Funny But It's True"/"Sugar Sugar." Once again, both sides were ranked "good" on November 10. Other reviews that week went to Lavern Baker's "Jim Dandy," the Willows' "Don't Pull, Don't Push, Don't Shove," the Medallions' "Did You Have Fun," Johnnie & Joe's "I'll Be Spinning," the Cadets' "I'll Be Spinning," Robert & Johnny's "Million Dollar Bills," and the Gardenias' "Flaming Love." (That same week, Frank Brunson's "Charmaine" was rated "excellent".)

Then it was back to Canada, where they stayed for at least another year. Bernard says that they never sang any of their recorded tunes at appearances, since the Canadian audiences wouldn't have known them.

Sometime in the fall of 1957, the group recorded a couple of songs in Canada: "You Are My Heart's Desire" (led by Rafael and James) and the uptempo "Dear One" (led by James).

Then, in early January 1958, the Avalons recorded at least five more tunes. Who they recorded them for, however, is a mystery; Bernard and George only remember recording for Groove. In all probability, they were recorded for Philadelphia's Barry Golder, a name that Bernard says sounds somewhat familiar. (Several months later, Golder would set up Casino records, along with DJ Douglas "Jocko" Henderson, but if he actually did record the Avalons, it would have been as an independent production.) A phone call to Barry Golder proved no more enlightening; he vaguely remembered the Avalons, but couldn't recall if they'd recorded for him or if he'd purchased the masters from someone else.

The songs recorded were: "Heart's Desire" (a much more polished version of "You Are My Heart's Desire," led by Rafael and James), "Ebbtide" (James), "You Can Count On Me" (James), "You Do Something To Me" (Rafael), and "What's Wrong" (James).

Nothing happened with any of these recordings immediately, and the Avalons went back to making increasingly-rare appearances. They continued on until (probably) some time in February 1958, when there was "just no more work." That's when they called it quits.

Now it's time to catch up with the 5 Keys again. By late 1957, they were Rudy West, Bernie West, Maryland Pierce, Ripley Ingram, and Ramon Loper. Soon after the group's February 11, 1958 Capitol session, both Rudy West and Ramon Loper left. With the Avalons having faded into history, Bobby Crawley stepped in to replace Ramon.

Considering that the Avalons had ceased to exist in early 1958, the recording industry wasn't through with them. The two Canadian cuts ("You Are My Heart's Desire" and "Dear One") were released on Quebec's Sandryon label (possibly named after Canadian singer Michèle Sandry) sometime in 1958.

Then, in late 1958, Barry Golder, who owned the masters from the Avalons' last session (whether or not they'd actually recorded for him), started farming them out. In December of that year, "Heart's Desire" and "Ebbtide" appeared on the Unart label (a subsidiary of United Artists). There was an established tie between Casino and United Artists, since all the Lee Andrews & the Hearts recordings on United Artists had been purchased from Casino. Golder says that he could place the tunes with United Artists because of the success they'd had with Lee Andrews and the Hearts; it's probable that neither he nor UA had any notion that the group had disbanded.

The sides were reviewed on December 22 (both "good") along with Frankie Ford's "Sea Cruise," Eddie and the Starlites' "To Make A Long Story Short," the Chateaus' "Brown Eyes," and the Twilighters' "Let There Be Love." It seems strange that "Heart's Desire," probably the favorite Avalons song among collectors, should have been issued almost a year after the group had broken up.

In the spring of 1959, "You Can Count On Me" and "You Do Something To Me" were issued on Golder's Casino label, but don't seem to have been sent out for review.

After the Avalons split up, they all went their separate ways, and Bernard ended up attended baking school in New York. But in 1960, the call was too great and Bernard joined a group of Platters in Montreal. Although he'd remain with them for the rest of the decade, he says "they changed members every few days."

In the 70s, Bernard formed his own Platters group, the "New Century Platters." They consisted of lead tenor Gene Moore (from Maryland Pierce's 1961 5 Keys), tenor George Cox (from the Avalons), baritone Joe Odom, bass Bernard Purdie, and Laurie Anderson (who was not only Lucy Cedeno of the Love Notes on Holiday and soloist "Lucy Rivera," but was [and is] married to Gary "U.S. Bonds" Anderson). After a 1973 lawsuit brought by the "Five Platters, Inc." (the Buck Ram corporation which was set up in 1956), the group changed its name to Bernard Purdie's New Century. Sometime in the 80s, they recorded enough material for an album (for PhilHamp records of Nashville), but nothing was ever released. For more on this, see the Flairs article. Starting in the 70s, Bernard became well known as a session drummer.

In 2005, Bernard Purdie was 77 and looked back with pride on a lifetime of music. In 2012, Maryland Pierce and James Dozier are still around (James performed with a band in New Brunswick in the late 80s under the name "Jimmy Dooley."). Rafael Ingram, Bobby Crawley, Ulysses Hicks, and Edwin Hall have all passed away. George Cox died on July 31, 2005. Bernard Purdie left us in August 2009. The only one unaccounted for is Leroy Harris; Bernard hadn't seen him since he left the 4 Bees in 1950 (but since he was considerably older than the rest, he's presumed dead).

The Avalons were as close as you could come to the 5 Keys. It's a shame they didn't leave us more recordings to remember them by.

Special thanks to Val Shively.



THE AVALONS
GROOVE
4G-0141 Chains Around My Heart (RI)/Ooh! She Flew (BP) - 2/56
4G-0173 Charmaine (FB)/I Believe In You (FB) - 10/56
4G-0174 It's Funny But It's True (RI/JD)/Sugar Sugar (JD) - 10/56

UNRELEASED GROOVE
I Follow The Star (JD)
Wait A Minute Baby (JD)
I Followed A Star (JD)
Oh! Sweetness (??)

SANDRYON (a Canadian label)
27503 You Are My Heart's Desire (RI/JD)/Dear One (JD) - 58

UNART
2007 Heart's Desire (RI/JD)/Ebbtide (JD) - 12/58

CASINO
108 You Can Count On Me (JD)/You Do Something To Me (RI) - 59

UNRELEASED "CASINO" (see text)
What's Wrong (JD)


LEADS: RI = Rafael Ingram; JD = James Dozier; BP = Bernard Purdie
FB - Avalons backing Frank Brunson




Unca Marvy's Home Page
More Articles