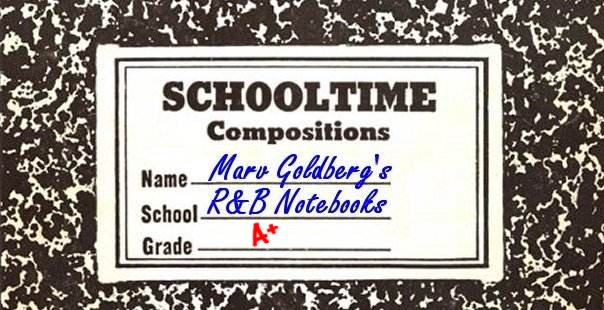 The Jets/Bachelors

By Marv Goldberg

Based on interviews with John Bowie
and James Walton

© 2000, 2009 by Marv Goldberg

Many groups from the D.C./Baltimore area (the Swallows, Clovers, Cardinals, Orioles, and Bachelors) had roughly the same 10 year life span from around 1946/7 to 1957/8. While the Bachelors never had a hit record, at least they had the talent to exist and get bookings over this same period.

Their story goes back to 1947 when they started practicing outside Garner Paterson High School in Washington, D.C. Waverly "Buck" Mason (lead), James "Toy" Walton (1st tenor), Walter Taylor (second tenor), Herbert Fisher (baritone), and John Bowie (bass) started out calling themselves the "Cavaliers" (that only lasted about a week before being changed to the "Jets").


For three years they played mostly house parties, before turning professional in 1950. At that time, guitarist Charles Booker, who had a band of his own, was asked to help them arrange their material. They ended up practicing at his house more and more until he became a semi permanent sixth member. They then started playing D.C.'s Club Caverns (in the basement of 2001 Eleventh Street NE) on and off for several years. This was a famous afterhours spot where they'd earn six dollars each per week, plus food and tips. The Jets also appeared on the "Caravan" TV show once every couple of months.


Another Washington night spot was the Cotton Club, where Earthaline Lee saw them and offered to become their manager. She immediately got them a recording session with Eddie Heller's Rainbow Records in the fall of 1952. They went to New York for a week, during which time they cut "The Lovers" and "Drag It Home Baby." With all the practicing they did that week, Walter Taylor, who was supposed to have led "Drag It Home Baby," became hoarse and Charles Booker, who could also sing baritone as well as play the guitar, took over the lead.)

The Jets went back to Washington, expecting the record to be heading to the top within a week. However, it was months before it was even released (in January 1953), and even then didn't cause much of a stir. In the meantime, Buck Mason had been drafted and replaced by Robert Russell.


The record was reviewed on January 17, 1953, with "Drag It Home Baby" rated "good" and "The Lovers" rated "fair." Other reviews that week went to Johnny Ace's "Cross My Heart," the 5 Crowns' "Keep It A Secret," Lloyd "Fat Man" Smith's "No Better For You," and Joe Liggins' "Freight Train Blues."

In 1953, when the Jets played the local Turners Arena, Amos Milburn was in the audience. Milburn was impressed, and set up a recording session for them with Aladdin Records (for which he both recorded and acted as a talent scout). However, through correspondence with Aladdin's Eddie Mesner, the Jets learned that there already was a "Jets" group on the label (who were actually the Hollywood Flames), so they had to change their name. They submitted several perspective choices and the one Mesner chose was "the Bachelors."

Although Aladdin was a large independent label and although Mesner himself spent time corresponding with the group, the session (held in New York) was rushed, and the people who were supposed to rehearse the group never showed up.


On July 8, 1953 the Bachelors recorded "Can't Help Loving You," "Pretty Baby," "Feel So Bad," and "Dream" for Aladdin. Once again they had to wait for a company to issue their record; Aladdin finally releasing it in December. It was reviewed (both sides "good") the week of January 30, 1954, along with the Charms' "Bye Bye Baby," Ruth Brown's "Love Contest," and Charles Brown's "I Want To Fool Around With You."


After this, the Bachelors auditioned for Atlantic and Apollo without success. Then they tried Teddy Reig and Jack Hook's Royal Roost label. Three weeks after the audition (in early 1956), they were called back for a recording session. At the session, songwriter Otis Blackwell offered them two songs he'd just written: "I Found Love" and "Don't Be Cruel." After they heard both, they all felt that "I Found Love" was more suited to their style. Thus, Elvis Presley scored a number one hit with a rejected song! The other songs they recorded were "You've Lied," "Baby," and "Raining In My Heart." In July 1956, Royal Roost released "I Found Love"/"You've Lied."


There was supposed to be a second session with Roost, but by then Reig and Hook had split up. There was also trouble within the group. Walter Taylor was supposed to have sung lead on "I Found Love," but Otis Blackwell preferred the way Charles Booker sounded. This didn't sit well with Taylor, who left the group after the session. (Actually, he had briefly left previously and his place had been taken by Don Covay.) Another loss after Royal Roost was Herbert Fisher. Both Taylor and Fisher were replaced by James Taylor (second tenor/baritone). Additionally, Charles Booker had also pretty much stopped singing with the Bachelors. He had his own band, but joined the guys when he could. The group was now Robert Russell, James Taylor, James Walton and John Bowie.


In June 1957, Clovers' manager Lou Krefetz started the Poplar label and invited the Bachelors to record for him. There was a single record for Poplar (the first release on the label), in July: "After"/"You Know You Know (I Love You)." Although uncredited, they also backed up Billy Mitchell on "Rock And Roll Tango"/"Bottomless Pit," a December 1957 release. (Billy, a member of the Clovers, had left them for a brief time and this was his only solo effort.) To complicate things: The Clovers left Atlantic and started recording for Poplar in the spring of 1958, at which time Billy Mitchell re-joined them. In October, Poplar released an LP, The Clovers - In Clover, which contained 11 Clovers songs, plus "Rock And Roll Tango," now attributed to the Clovers.

"After"/"You Know You Know" were reviewed (both sides "good") on August 19, along with the Chantels' "He's Gone," the Blue Notes' "Wagon Wheels," the Miller Sisters' "Crazy Billboard Song," and the Don Juans' "Calypso Beat."

When their fourth record got nowhere, the group decided to call it quits, breaking up in early 1958. But Toy Walton decided to try it again, getting Herb Fisher back, along with Wilbert Hess Dobson (baritone), Joe Woodley (baritone) and Johnny Terry (bass). Calling themselves the Links, they recorded "She's The One"/"Baby" for the Teenage label in 1958. They lasted for about a year, and then Toy and Johnny Terry formed the Knickerbockers with Roosevelt "Tippie" Hubbard (tenor) and Alonzo Simmons (baritone). They were together for a couple of years, but never recorded. (In early 1963, Johnny Terry would become bass of the Drifters.) Toy and Tippie, who had been moonlighting part time with both Harmon Bethea's Cap-Tans and Harold Lucas' Clovers, now joined the Clovers full time. The fourth member was Robert Russell, once tenor lead of the Bachelors, who was now singing bass.

Meanwhile, John Bowie hadn't been idle either. In 1959, Harvey Fuqua left the Moonglows and joined with a D.C. group called the Marquees, making them the New Moonglows. Bowie took Harvey's place in the old Moonglows in order to finish up the group's commitments. Later, Bowie took Harvey's place in the New Moonglows while Harvey was off trying to start up his record company.

In the early sixties, Bowie and Robert Russell toured with Eugene Church (of "Pretty Girls Everywhere" fame - and the other half of Jesse Belvin's Cliques on "The Girl In My Dreams"). They played The Apollo and stayed together for about nine months. Russell then went off to Harold Lucas' Clovers and Bowie gave it up for a while.

Robert Russell died in 1969, and John Bowie was brought into Lucas' Clovers to replace him. In October 1975, they (Roosevelt "Tippie" Hubbard, James "Toy" Walton, Harold Lucas, and John Bowie) went contemporary and released a disco recording called "Bump Jive!" on Bill Hancock's D.C.-based Aladdin label. (This was actually a reworking of Johnny Otis' "Willie And The Hand Jive.") Unfortunately, shortly after the recording, Toy Walton passed away. He was replaced first by Andrew Lawyer, and then by Johnny Mason. Around 1980, Tippie Hubbard died also; his replacement was Steve Charles.

John Bowie was still with the Clovers when they recorded for the Ripete label of Elliott, South Carolina in 1988-1990. The group was now Steve Charles, Johnny Mason, Harold Lucas, and John Bowie.

But Bowie had increasing circulatory problems, which resulted in both legs being amputated. In the fall of 2000, after the surgery, he suffered a fatal heart attack.

While the Jets/Bachelors never had a hit record, they managed to remain together for over ten years, while several of their members went on to careers with the Clovers.


THE JETS
RAINBOW
201 The Lovers (WM)/Drag It Home Baby (CB) - 1/53


THE BACHELORS
ALADDIN
3210 Can't Help Lovin' You (RR)/Pretty Baby (WT) - 12/53

UNRELEASED ALADDIN
Feel So Bad
Dream

ROYAL ROOST
620 You've Lied (RR)/I Found Love (CB) - 7/56

UNRELEASED ROYAL ROOST
Baby (RR)
Raining In My Heart (JB)

POPLAR
101 After (JT)/You Know You Know (I Love You So) (RR) - 7/57
105 Rock And Roll Tango*** (BM)/Bottomless Pit (BM) - 12/57

*** NOTE: This was later attributed to the Clovers on the LP The Clovers - In Clover


THE LINKS
TEENAGE
1009 She's The One (HF)/Baby (HF) - 1958



LEADS:
WM = Waverly Mason; CB = Charles Booker; RR = Robert Russell; WT = Walter Taylor; JB = John Bowie;
JT = James Taylor; HF = Herbert Fisher; BM = the Bachelors backing Billy Mitchell



Unca Marvy's Home Page
More Articles