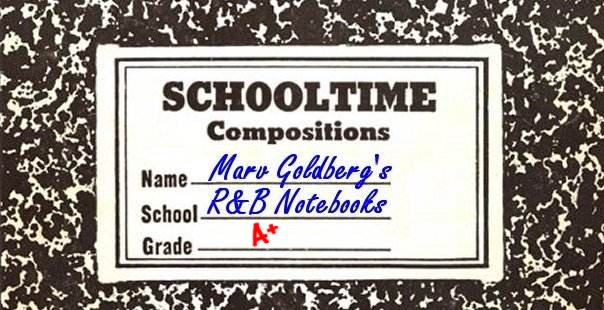 The Billy Dawn Quartet

By Marv Goldberg

Based on interviews with Billy Dawn Smith
and Al Browne

© 2003, 2009 by Marv Goldberg
One of the most revered of collector groups is the Billy Dawn Quartet, which also recorded as the 4 Dukes and the Heralds. While the group itself never achieved any success, lead singer Billy Dawn Smith went on to become one of the owners of Hull Records and an accomplished songwriter.


The Billy Dawn Quartet was formed in the late 40s in the Crown Heights section of Brooklyn. The personnel were: Billy Dawn Smith (lead), Donnie Sehested (tenor), Tommy Smith (baritone; Billy's brother), Edward "Sonny" Benton (bass), and pianist Al Browne. While Browne had his own dance band, he still appeared with the Billy Dawn Quartet whenever possible, sometimes filling in as second tenor if Tommy Smith couldn't make an engagement. (Even though Browne was an accomplished pianist, Billy was the one who had shown him how to play R&B piano.)


In late 1952, the group came to the attention of Decatur Records, a tiny label that had had occasional releases for around a year. Located at 1650 Broadway, it was owned by David Levitt (future owner of Celeste Records), Jack Russell, and Chick Kardale. Decatur had the rights to a ballad entitled "This Is The Real Thing Now," and the Billy Dawn Quartet was chosen to record it. In early 1953, the Billy Dawn Quartet recorded four songs at the studio of Horace Holmes, who also owned a record shop on 124th Street. The songs were: "This Is The Real Thing Now," "Crying For My Baby," "Tonight Must Live On" (all led by Billy), and "You Will Always Find Me True" (with Sonny Benton out front). Note that "Tonight Must Live On" appears on the Relic Celeste CD with the incorrect title "Love Me, Kiss Me, Thrill Me."

"This Is The Real Thing Now"/"Crying For My Baby" were released on Decatur in April 1953. However, the record wasn't sent out for review and got scant airplay.


Along the way, Billy had met Irving Marcus, traveling sales manager for Don Robey's Houston-based Peacock/Duke Records. It was through Marcus' efforts that the Billy Dawn Quartet ended up on Duke records when the Decatur disc failed to take off.

While Marcus was in New York, he had hired Joel Turnero as the eastern A&R man for Duke and Peacock. Turnero and bandleader Al Browne set up a New York session for the group, probably in mid or late June 1953.

At that session, the Billy Dawn Quartet recorded "Crying In The Chapel" (led by Donnie Sehested), "I Done Done It" (fronted by Billy Dawn Smith), "I Gotta Holler," "Only A Hag Could Be Such A Drag," "I Wonder Can This Be Love," "Why Can't I Have You" (led by Sonny Benton), and "No Other Love" (led by Donnie Sehested).


Duke had the guys record "Crying In The Chapel" to compete with the recently-released Orioles version. Although Duke couldn't compete nationally against the superior distribution of Jubilee Records, the Billy Dawn Quartet's version sold well in the South. Except there was no more Billy Dawn Quartet. When it came time for a record to be released, the "Billy Dawn Quartet" had been magically transformed into the "4 Dukes".


"Crying In The Chapel"/"I Done Done It", released in July, was reviewed in the September 5, 1953 Billboard (both sides "good," although "I Done Done It" got a better review than "Crying In The Chapel"), along with the Spaniels' "Baby, It's You," the Coronets' "Nadine," the Lamplighters' "Part Of Me," and the Orchids' "Oh Why."

Of course, it's more complicated than that. The Duke files indicate that "Why Can't I Have You"/"No Other Love" were released as by the "Mighty Dukes"; however, this never happened. The record number was supposedly 104, which would have placed the release date around October 1952, seven months before the song was recorded! Also, David Mattis, who owned Duke Records at the time that 104 would have been issued, never heard of the Mighty Dukes. His files indicate that whatever was destined to be released as 104 was scrapped and it remained an open number. For reasons known only to himself, Don Robey (after he obtained the label from Mattis) made an entry in the master books assigning these 4 Dukes masters to 104, although he never actually released the record. I'll tell you what: let's agree to forget everything I just wrote in this paragraph except the last sentence. Read on.


Right after they were recorded, the group's masters were shipped off to Bill Holford's Audio Corporation Of America (ACA) in Houston, the company that Robey used to make final masters (which they did on July 20). Someone initially decided that the first release would be "Why Can't I Have You"/"No Other Love" and the two were advertised (as by the "Mighty Dukes" and "soon to be released on Duke") in full-page Duke/Peacock ads in the July 18, 1953 Billboard and Cash Box. Every other advertised disc except that one had an associated record number. My feeling is that they were supposed to be Duke 116 and then, at the last minute, "Crying In The Chapel" and "I Done Done It" were substituted.

There was a second New York session for Duke on September 22, 1953, when a further two songs were recorded: "Confusion Juice" and "Come On Back To Daddy." Neither was ever released. Billy doesn't remember a song called "Confusion Juice," but suspects that it was an early try at "Confucius," a song later done for Herald. It was probably just misspelled in the master book.

In early 1954, the Billy Dawn Quartet auditioned for Atlantic Records by singing "Money Honey." While Atlantic wasn't overly impressed with the group, they liked Billy's voice and, when Clyde McPhatter was drafted in May of that year, they approached Billy about replacing him in the Drifters. It was a tempting offer, but Billy chose to stick with his group.

Shortly after that, the guys ended up at Jack Angel and Al Silver's Herald Records (their signing was announced in June 1954). Once again, they had their name changed, this time to the "Heralds." While you would think that it must have been difficult for their fans to keep track of them, according to Billy, unless an appearance was sponsored by their record company, the guys always appeared as the Billy Dawn Quartet.

Their first Herald session, held around July 1954 produced four tunes: "Gonna Love You Every Day," "Eternal Love," "You Will Always Find Me True," and "Till My Baby Falls In Love (With Me)." The first two of these (both led by Billy Dawn Smith) were released in August.

The disc was reviewed on September 18, with both sides ranked "good." Other reviews that week went to the Spiders' "The Real Thing," the Chords' "Bless You," the Hawks' "Give It Up," the Dreamers' "At Last," the Diablos' "The Wind," the Du Droppers' "Boot 'Em Up," and the Native Boys' "Native Girl."

Following the release of "Eternal Love," the group appeared at some live gigs sponsored by Herald Records as "the Heralds, formerly the Billy Dawn Quartet." Most of their live work was in the Metropolitan area, at places such as the Audubon Ballroom, the Rockland Palace, the Shadow Gardens, and the Hotel Diplomat. These were mostly shows run by promoters Cecil Bowen and Earl Harris, who went out of their way not to pay any of the acts. Shows that they were on tended to also include the 5 Willows, the 5 Crowns, the Vocaleers, and the Gaytunes. Additionally, the group appeared regularly for a while on Ralph Cooper's Spotlight on Harlem television show.

A second Herald session was held on January 13, 1955, at which time another three songs were recorded: "Freeze" (led by Billy), "Why Can't I Have You" (fronted by Sonny Benton), and "Confucius" (another Billy lead). While Herald never released any of them, "Confucius" and "Why Can't I Have You" (and possibly others) were either sold or leased to Old Town, in whose possession they remain. Billy has no idea when or how this happened.

At this time, Billy Dawn Smith became an A&R man for Herald. In this capacity, he was able to get his quartet work as background singers on many Herald and Ember sides. Also, Herald used him as an arranger and songwriter. All this took up more and more of his time.

In fact, by 1955, the group was falling apart because of Billy's far-flung activities. Not only was he heavily into writing songs, but he had left Herald to become a co-owner of the new Hull Records operation, along with William Henry Miller (father of the Miller Sisters) and Blanche "Bea" Caslon, a former secretary at Herald. These three started the firm with just $500.00 and Blanche, who was crazy about ships, named the label "Hull" and the publishing company "Keel Music." The new venture became a success largely because Miller (talked of in the trades as the A&R man) brought the Heartbeats (his neighbors) to Hull. Billy (referred to as the "assistant A&R man") tried to find time to appear with his group, but by late 1955 they had disbanded, with Donnie Sehested joining the Victorians (formerly the 4 Fellows on Tri-Boro).

Billy Dawn Smith (as "Billy Dawn") had a single release on Hull in March 1956: "Don't Make Me Lose My Love For You"/"This Way To Love." The record was reviewed on May 19, with "Lose" rated "good" and the flip "fair." Other reviews that week went to Ray Charles' "Hallelujah, I Love Her So," Chuck Berry's "Roll Over, Beethoven," the Midnighters' "Early One Morning," the Dominoes' "Bobby Sox Baby," the Jayhawks' "Stranded In The Jungle," the Miller Sisters' "Guess Who," and the 4 Beats' "Love Leads A Fool."

In May 1956, Billy Dawn appeared in a B'nai Brith show that also featured the Heartbeats, Bee Bee Queen, and Mabel Lee (all Hull artists), with William Miller on piano. The Miller Sisters were there too, as was Roy Gaines, the 4 Fellows, and the Willows. The MC was WEVD's Dick "Ricardo" Sugar.

In the late fall of 1956, Billy Dawn left Hull records in a dispute with his partners over losing the Heartbeats (a story in itself). Fortunately, both his singing and songwriting skills were in demand. In the Spring of 1958, Billy Dawn Smith, Bert Keyes, Marvin Cane, and George Paxton started Coed records with a handshake.

August 1958 saw the release of another Billy Dawn single, on Coed: "Susie, We Goofed Again"/"This Is Real." Considering the success of the Everly Brothers' "Wake Up Little Susie," this follow-up record got an "excellent" rating (remember that the trades rated a record on its sales potential, not necessarily on its quality) on October 27; the flip got a "good." Other records reviewed that week were Chuck Berry's "Sweet Little Rock And Roller," the Imperials' "So Much," Fats Domino's "Whole Lotta Loving," the Cadillacs' "Peek-A-Boo," Jackie Wilson's "Lonely Teardrops," the Flamingos' "Lovers Never Say Goodbye," the Hearts' "Like, Later Baby," and the Charms' "My Friends."

A second Coed release was issued in June 1959: "Gotta Find My Baby"/"Whip It Up," but this disc doesn't seem to have been reviewed.

Soon, Billy's reputation as a songwriter became far better known than his talent for singing. In October 1959, there was a blurb that he'd been signed to the Coed label as a songwriter (along with Ollie Jones and Bert Keyes). [By this time, something had happened that had eliminated him and Keyes from Coed management.]

There were some releases by "Billie Dawne" on Walt McGuire's Felsted label (a subsidiary of London Records) in 1960; but these were by a female singer.

In 1961, there was a Billy Dawn disc on ABC Paramount ("Don't Go"/"Look What I Found"), followed by 1962's Columbia single, "The Madison's Back In Town"/"Faint Heart."

Over the years, Billy Dawn Smith has written over 700 tunes, including "To The Aisle," "Step By Step," "Angels Smile," "People Are Talking," "The Angels Listened In," "Hippity Ha," "I'm Sending S.O.S.," "I Wanna Holler," "Oh Baby Don't," "Six Nights A Week," "Trouble In Paradise," "Neki Hokey," and "Love Has Joined Us Together." Sometimes he wrote alone; sometimes along with the likes of Luther Dixon, Larry Harrison, Ollie Jones, and Bert Keyes. It is simply not possible to listen to R&B of the 50s without enjoying the talents of Billy Dawn Smith.


In 1961, M-G-M released an album called "We Wrote 'Em And We Sing 'Em" (MGM SE 3912), containing songs written and sung by six songwriters. Each writer sings one hit tune and one new song (with the other writers doing back-up work). Included are: Billy Dawn Smith ("The Angels Listened In"), Eddie Cooley ("Fever"), Otis Blackwell ("All Shook Up"), Winfield Scott ("Tweedlee Dee"), Ollie Jones ("Send For Me"), and Lincoln Chase ("Jim Dandy"). From both an artistic and historical viewpoint, it's an album worth having.

In 1964, Donnie Sehested recorded a tune for Al Browne, called "Miracle Of Love," which was released that year on the Al Browne Presents Dyno Sounds album (Moon LPAB1) as by "Donnie Myles and the Dukes." Alas, none of the other original members of the Billy Dawn Quartet/4 Dukes/Heralds is present; it's only a studio group. It was re-issued on Art Turco's Vintage label in 1973, with the flip being "Proud Of You," a song that was actually by the original Billy Dawn Quartet; it seems to have been recorded for Al Browne in the mid-50s.

1974 saw all four of the sides recorded for Decatur issued on Sal Passantino's Firefly Records: "This Is The Real Thing Now," "Crying For My Baby," "You Will Always Find Me True," and "Tonight Will Live On."


Born on September 28, 1931, Billy Dawn Smith passed away on November 26, 2018. While the Billy Dawn Quartet/4 Dukes/Heralds never registered as a hit-making group, they left us with some fine music of their own and some great hits written by Billy Dawn Smith.


Special thanks to Peter D. Bachelder, Bruce Woolf, George Korval, and Ed Hurvitz. Discographical info from Ferdie Gonzalez.


DECATUR (the Billy Dawn Quartet)
3001 This Is The Real Thing Now (BDS)/Crying For My Baby (BDS) - 4/53

UNRELEASED DECATUR
Tonight Must Live On (BDS) (mistitled "Love Me, Kiss Me, Thrill Me" on a Relic CD)
You Will Always Find Me True (SB)

DUKE (the 4 Dukes)
116 Crying In The Chapel (DS)/I Done Done It (BDS) - 7/53

UNRELEASED DUKE
Why Can't I Have You (SB)
No Other Love (DS)
These two were supposedly issued as Duke 104 ("the Mighty Dukes");
however, there's no evidence that the record ever actually existed. See text.
I Gotta Holler (??)
Only A Hag Could Be Such A Drag (??)
I Wonder Can This Be Love (??)
Confusion Juice (??) [possibly Confucius]
Come On Back To Daddy (??)

HERALD (the Heralds)
435 Eternal Love (BDS)/Gonna Love You Every Day (BDS) - 8/54

UNRELEASED HERALD
You'll Always Find Me True (??)
Till My Baby Falls In Love (With Me) (??)
Freeze (BDS)
Why Can't I Have You (SB)
Confucius (BDS)

UNRELEASED OLD TOWN (the Heralds; probably purchased or leased from Herald)
Confucius (BDS)
Why Can't I Have You (SB)

VINTAGE (the Billy Dawn Quartet)
1010 Miracle Of Love (DS)/Proud Of You (DS) - 73
"Miracle Of Love" is by Donnie Sehested and a studio group.
"Proud Of You" is by the original Billy Dawn Quartet, probably done for Al Browne in the mid-50s. See text.

FIREFLY (the Billy Dawn Quartet - reissues of the Decatur sides)
330 Tonight Must Live On (BDS)/Crying For My Baby (BDS) - 74
332 You Will Always Find Me True (SB)/This Is The Real Thing Now (BDS) - 74

LEADS: BDS = Billy Dawn Smith; SB = Sonny Benton; DS = Donnie Sehested




BILLY DAWN [SMITH]
HULL (as Billy Dawn)
715 Don't Make Me Lose My Love For You/This Way To Love - 3/56

COED (as Billy Dawn)
504 Susie, We Goofed Again/This Is Real - 8/58
516 Gotta Find My Baby/Whip It Up - 6/59

M-G-M SE 3912 We Wrote 'Em And We Sing 'Em - 61
Billy Dawn Smith: The Angels Listened In//When I Saw You
Otis Blackwell: All Shook Up//Music And Fire
Eddie Cooley: Fever//Lay It On
Winfield Scott: Tweedlee Dee//Some Cold Night Now
Ollie Jones: Send For Me//Come On, Come On
Lincoln Chase: Jim Dandy//Hot Biscuits And Sweet Marie

ABC PARAMOUNT (as Billy Dawn)
10227 Don't Go/Look What I Found - 61

COLUMBIA (as Billy Dawn)
4-42605 The Madison's Back In Town/Faint Heart - 62



Unca Marvy's Home Page
More Articles