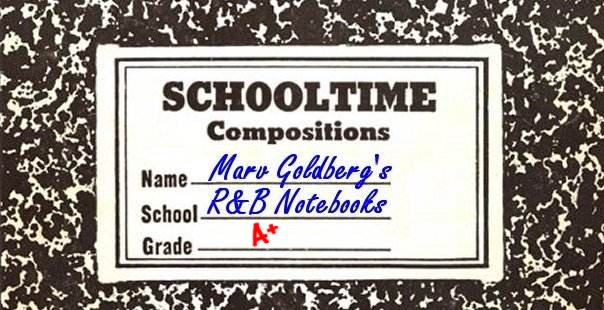 The Blenders

By Marv Goldberg

Based on interviews with Abel DeCosta,
Ollie Jones, & Raymond Johnson.


© 2002, 2009 by Marv Goldberg

(The original of this article was written with Mike Redmond)

The Blenders owed their existence to a happy accident: Ollie Jones was a second tenor and not a first.

In 1946, second tenor Henry Oliver "Ollie" Jones was selected to be a part of the original Ravens (along with Jimmy "Ricky" Ricks, Leonard Puzey, and Warren Suttles). The Ravens, with Ollie, recorded six sides for the Hub label (including "Lullaby," which Ollie wrote, and "Out Of A Dream," on which Ollie alternates leads with Ricky). All the sides were released between August and October of that year.

Ravens' arranger Howard Biggs had a problem, though. Ollie's voice wasn't strong enough, and Biggs didn't like the way he blended in with the rest of the group. There was no animosity about it; Ollie wasn't "fired." He was simply told that the Ravens would continue using him until they found a first tenor who could fit in better. Late in the year, Ricks came across a bartender named Maithe Marshall, who had the type of soaring tenor that the Ravens were looking for. Around January 1947, Maithe replaced Ollie.


In early 1948, Ollie began touring with the 4 Notes, playing the carnival circuit (carnivals were very popular attractions in rural areas in the 1940s). The other members of the group were lead Richard Eugene "Gene" Smith, baritone Tommy Adams, and bass/guitarist James Sapp. Ollie replaced Frederick Johnson, who, in turn, had replaced Eugene "Bunny" Walker (who'd gone off to the 3 Riffs), who'd replaced Frederick Johnson in the first place. Adams, Smith, and Sapp had been together since 1943, but the fourth position was somewhat volatile. Tommy Adams did a famously comic imitation of Ink Spots' lead Bill Kenny, replete with flashing "diamond" rings.

In the spring of 1949, by which time the 4 Notes had broken up, Ollie decided to form his own group. He met bass James DeLoach and took him to Jimmy Ricks for an appraisal. DeLoach didn't have a bass voice as rich and deep as Ricky's (who did?), but Ricky was sufficiently impressed for DeLoach to be hired. For a baritone, Ollie recruited Tommy Adams, who added some visual excitement to the act.


To round out the group, they consulted voice teacher Gerald Hall, who had a rehearsal studio. Through him, they found two first tenors who were so equally suited for the job that they wound up flipping a coin. That's how Abel DeCosta ended up joining the group. (Abel had been mentioned in the press as far back as July 1940 as having sung at a benefit show held at an Elks Auditorium.) A fifth member initially was arranger and pianist/saxophonist Herman Flintall, who'd had his own orchestra (he'd go on to be the arranger for Charlie Fuqua's Ink Spots).

Calling themselves the Blenders, they once again turned to Jimmy Ricks for recording advice. Thus, a few months after they'd formed, Ricks took them to Al Green, owner of National Records, for whom the Ravens were recording at the time. The Blenders started as basically a bass-lead group, using Ravens-type arrangements. And, since the Ravens had more work than they could handle, Ricky also got them some bookings.

The first mention I can find of the Blenders is in the June 25, 1949 edition of the New York Age, when they were appearing at the Club Savannah in Greenwich Village. The "On The Beat With Ria" column had this to say: "'Those icy fingers up and down my spine' - unquote - they're really there too, when the Savannah's latest acquisitions, the Blenders, give out with 'Black Magic.' Jimmy DeLoach's bass is his fortune and Ollie Jones ... writes some of the songs as well as singing them in one of the sweetest tenors I've ever heard.... In an entirely different vein, the Blenders apparently go mad and do a new and different take-off on the Ink Spots, with Tommy Adams whim-itating [cute] the Ink Spot [she means Bill Kenny]. He has the place literally in hysterics, being a born comic as well as having a grand voice. Abel De Costa is the fourth able - no pun intended - member, and with all that talent and those arresting arrangements by Herman Flintall, they've got to go far. And, girls . . . they're handsome too!" I guess she liked them. (Ria was a columnist who went to see shows around the town that featured black acts. Her reporting didn't seem to be of the usual gossip column variety.)

Her July 2 column said they had a new number in their act, "What's Mine Is Mine", and that they were poised to record for Domino records (which never materialized). By July 16, she reported that they'd already appeared on Dr. Jive's radio show and done two TV shows on WJZ-TV. On September 17, she confided that they'd signed with "one of the leading recording companies, but they won't let me say with whom just yet."

In July, they continued on at the Club Savannah in Greenwich Village. Among other things, they sang "Savannah, You're Okay", a tune that was written by MC Manhattan Paul. That same month, they were on two [unnamed] television shows on WJZ-TV. Still at the Savannah, they opened at the Howard Theater (Washington, DC) for the week beginning July 22. The August 20 New York Age said that they'd have their own sponsored television show "shortly", but that never materialized.


The "secret" record company was, in fact, National Records. Around September of 1949, the Blenders recorded four songs for National: "I Can Dream, Can't I," "Why Is It You," "Come Back Baby Blues," and "Why Does A Good Man Get Kicked Around." "I Can Dream, Can't I" (led by Tommy Adams) and "Come Back Baby Blues" (fronted by James DeLoach) were issued in October. Ria finally spilled the beans about National Records in her November 5 column, but she claimed that all four sides were to be released "this week". (In fact, their sole National record had already been released in October, and the other two sides have yet to see the light of day). Sadly for the Blenders (since she seems to have been their biggest fan), this seems to have been her last column for the paper.


On November 11, 1949 (Veteran's Day), the Blenders began a week at the Apollo. Also on the bill were Charles Brown, Moms Mabley, and Gene Ammons. While there, on the 16th, they also appeared at the Lucky Spot, along with Savannah Churchill. Columnist Larry Douglas (writing in the New York Age on November 26) predicted that they'd eventually equal the Mills Brothers and the Ravens. On December 20, Doc Wheeler reported in his "Wheeling Around Harlem" column in the New York Age, that the Blenders had been at the Baby Grand for some kind of special show. Others on the bill were Joe Medlin and the Master Keys ("who have just returned from a long run in England").


While at National, the Blenders met a&r man man Lee Magid, who became their manager. When he left National in early 1950, he took the Blenders with him (either they hadn't had a contract with National or it had only been for six months). The trade papers reported, on April 1, that the Blenders had been signed by Coral Records (a subsidiary of Decca), although the Blenders' only appeared on Decca, never on Coral. Another link to Decca was Joe Thomas, the newly-appointed "director of Decca's blues and rhythm activities." He'd not only been the Ravens' vocal coach, but had performed the same duties for the Blenders. (See, gang, it isn't all about standing on a street corner, singing your hearts out and hoping for the best.)


When the Blenders made the switch, they added a fifth member: guitarist and occasional tenor Ernie Brown. Although no one I spoke to mentioned him, Humphrey "Teddy" Brannon was listed in two 1950 trade articles as being the group's arranger and pianist. (By this time, Herman Flintall had become the arranger for a femme singer named Josafred, "the girl with the velvet voice" [for all you fans, her last name was "Portee"]. He'd later become pianist/arranger for the Golden Gate Quartet, and then Charlie Fuqua's Ink Spots.)

However, the blurb in the May 13 edition of the Pittsburgh Courier that mentioned the group joining Decca named them: Ollie Jones, Tommy Adams, Abel DeCosta, James DeLoach, and Teddy Brannon. No mention was made of Ernie Brown, so it's possible that he was added after their April Decca sessions (and, if that's true, then he never recorded with the group at all, although he was in a photo with them).


Decca was one of the largest record companies around and the Blenders were lucky to have hooked up with them. Decca probably hoped that the Blenders would follow in the hit-making tradition of their 40s acts: the Ink Spots, the Mills Brothers, Ella Fitzgerald, and Louis Jordan. As it turned out, however, the Blenders' Decca recordings didn't achieve the commercial success expected of them.

On April 3, 1950 the Blenders recorded two songs for Decca: "Honeysuckle Rose" and "Gone (My Baby's Gone)," both led by Ollie Jones. On April 27, there were another two: "Count Every Star" (James DeLoach) and "Would I Still Be The One In Your Heart" (Ollie). The first two of these were released in May and reviewed on May 27 (with "Honeysuckle Rose" receiving an "excellent"). Other reviews that week went to the Ravens' "Count Every Star," Billy Mathews & the Balladeers' "If You Only Knew," and the 4 Blues' "Missing You." Note that Decca used the correct title to "Would I Still Be The One In Your Heart", unlike Jubilee, which had the Orioles singing "Would You Still Be The One In My Heart".

Hoping for the best, Decca issued "Count Every Star" (to compete with the Ravens' version) and "Would I Still Be The One In Your Heart" (to compete with the Orioles' version) only a week after "Honeysuckle Rose." "Count Every Star" was given an "excellent" rating on June 3, along with Little Esther's "Just Can't Get Free," the Orioles' "Moonlight," and Mr. Google Eyes' "Cryin' For You."

In June, a Decca public relations blurb told the heartwarming story of how the Blenders met while singing in a New York City church choir. While they wanted to sing secular music, World War 2 got in the way and they had to wait until war's end to get back together. (I hate to say it, but some of these flights of fancy are a lot more interesting than the truth.)


After only a few months with Decca, both Tommy Adams and James DeLoach became ill and left the group. Adams was replaced by tenor Dick Palmer, who had been in the Palmer Brothers (with his brothers Clarence and Ernie) and the Beavers (another Decca group). The replacement for James DeLoach was bass (and bassist) Raymond Johnson, who had been in the Beavers with Dick Palmer.


Since Dick Palmer also played the guitar, Ernie Brown soon felt no further need to hang around and left after having been with the group for only around three months. By the end of July 1950, he was appearing ("His Songs At The Electric Guitar") at the Candle Inn in Merrick, Long Island; he'd be there through at least the end of September. In August 1952, he'd join the Decca Ink Spots and remain with them through around April 1954.

On October 4, 1950, Ollie Jones, Abel DeCosta, Dick Palmer, and Raymond Johnson recorded "I'm So Crazy For Love," "I'm Afraid The Masquerade Is Over," "Little Small Town Girl," and "What About Tonight" for Decca. All were led by Ollie.

"I'm So Crazy For Love" and "What About Tonight" were paired for a November 1950 release, which was reviewed on November 17 (with "I'm So Crazy For Love" ranked "excellent"). Other reviews that week went to Lonnie Johnson's version of "I'm So Crazy For Love," the Orioles, "Can't Seem To Laugh Anymore," Dinah Washington's "Time Out For Tears," Wynonie Harris' "Teardrops From Your Eyes" (as well as his "Oh Babe"), and Charles Brown's "Merry Christmas Baby."

Still no chart action, and in January 1951, Decca issued "I'm Afraid The Masquerade Is Over"/"Little Small Town Girl." The record shows up in Billboard's Advance Record Releases listing on January 6, but when it was finally issued (on January 22), it wasn't reviewed.

On February 15, 1951, the Blenders recorded four more songs: "The Busiest Corner In My Home Town," "All I Gotta Do Is Think Of You," "You Do The Dreamin'," and "My Heart Will Never Forget." Once again, all the sides were led by Ollie.

The Blenders were featured on the Richard Hayes television show on a weekly basis, beginning in March 1951. The show was broadcast on Tuesdays, at 11 pm, on the DuMont network (Channel 5 in New York). [Unfortunately, I can't find out anything else about the show.] In April, it was reported that Decca had renewed the Blenders' contract for another two years.

In May, Decca released "The Busiest Corner In My Home Town," backed with "All I Gotta Do Is Think Of You." This was the second Blenders record in a row not sent out for review. If Decca wasn't going to push them, it's hard to imagine why their contract was renewed.

Sometime during their stay at Decca, the Blenders switched managers, from Lee Magid to Rita Don. Magid, who was working at Savoy as an a&r man, would form Central Records in the fall of 1953.

October 1951 saw the release of "You Do The Dreamin'" and "My Heart Will Never Forget." These were reviewed on October 27, along with the Sugar Tones' "They Said It Couldn't Happen," Bob Williams' "Tabor Inn," and Roy Brown's "Bar Room Blues."

In mid-1951, James DeLoach returned to the Blenders. Initially, Raymond Johnson was kept on as a fifth member, moving up the scale to baritone. However, both Ray and Dick Palmer had left the group by the late fall (Ray said the group simply wasn't making much money). Ray then joined Maithe Marshall, tenor Phil Shaw, and baritone Willis Sanders to form the Marshall Brothers, who recorded for Savoy. He'd later join the Dominoes for a while, becoming the first replacement for original bass Bill Brown.


Dick Palmer was replaced by Napoleon "Snaggs" Allen (baritone and guitar, former member of the Harlem Highlanders), and "Muscles" Swanson was added, for a while, as bass player. Therefore, by late 1951, the singers were: Ollie Jones, Abel DeCosta, James DeLoach, and Napoleon Allen.

The reorganized Blenders had their last Decca session on March 6, 1952. The four songs recorded were: "Never In A Million Years," "I'd Be A Fool Again," "Memories Of You," and "Just A Little Walk With Me." All were led by James DelLoach, except for "I'd Be A Fool Again," which was Ollie.


The Blenders appeared at the Apollo the week of March 21, 1952. Also on the bill were Eddie Wilcox, Paul White, and Pigmeat Markham.



"I'd Be A Fool Again," backed with "Just A Little Walk With Me" were issued in April 1952. Both sides were rated "good" on April 26, along with Charles Brown's "My Last Affair," Billy Bunn & Buddies' "Until The Real Thing Comes Along," Lloyd Price's "Lawdy Miss Clawdy," Fats Domino's "Goin' Home," and the Enchanters' "Housewife Blues." The week beginning April 14 they played the Cadillac Lounge in Cumberland, Maryland.

The last Decca release, in June 1952, was "Never In A Million Years"/"Memories Of You." Once again, it wasn't sent out for review.

Although the Blenders weren't particularly successful as a Decca recording group, according to Ollie and Abel they did quite well at appearances. However, Ollie said of the Apollo Theater: "We weren't a hit there. We were very frightened. It took us two days to relax. Jimmy [DeLoach] was audience-shy." They didn't play the usual black theater circuit, concentrating more on clubs and packaged tours. This is difficult to confirm, since there are very few Blenders appearances listed anywhere. However, you don't hang around for five years, as full-time singers, unless you're getting money from appearing someplace.

When their two-year contract extension was up, Decca declined to renew the Blenders again. (They hadn't recorded in a year, nor were there any releases for almost as long.) Rita Don then took them to independent producer Joe Davis. On March 27, 1953, Davis recorded at least six sides with them at a private session and then sold four of those to MGM (the same as he did with the Crickets). The sides recorded that day were: "If That's The Way You Want It Baby," "Please Take Me Back," "Isn't It A Shame?," "I Don't Miss You Anymore," "You'll Never Be Mine Again," and "Don't Play Around With Love."

On April 17, the Blenders did another session for Davis, which resulted in two more masters: "Somebody's Lyin'" (which Davis had written for the Red Caps back in May 1944) and "Kansas Kapers."

In May 1953, "If That's The Way You Want It Baby" and "I Don't Miss You Anymore" were released on MGM. The disc was reviewed on May 16, along with the Falcons' "It's You I Miss," the Checkers' "Ghost Of My Baby," and the Treniers' "Rockin' Is Our Bizness." Around this time, manager Rita Don died and the Blenders were finding work scarce.

In June, Joe Davis announced that he was starting up Jay-Dee Records the next month. While the pressing was handled by MGM (indicating that the parting with MGM was amicable), he took several of that company's R&B acts with him (including the Blenders and the Crickets). This didn't seem to concern MGM all that much.

The first Blenders record failed to take off, and MGM issued "Please Take Me Back" and "Isn't It A Shame?" in July. These were reviewed on July 4, along with the Clovers' "Here Goes A Fool," Ray Charles' "Mess Around," the 4 Bells' "Please Tell It To Me," and the Rocketeers' "Foolish One."

The Blenders only release on Jay-Dee, in August 1953, consisted of the final two sides that had been recorded for Joe Davis back in March: "You'll Never Be Mine Again" and "Don't Play Around With Love." At that same session, Davis had had them record a raunchier version (titled "Don't Fuck Around With Love"), which he planned to send to disc jockeys as an under-the-table release. After this side found its way onto a Kelway release in 1971, Davis himself released the song (on his Davis label) in 1973. I've always considered it a superior version musically, although the group seems unsure at times what lyrics to sing.

The Jay-Dee release was reviewed (both sides "good") on September 19, 1953. Other reviews that week were for Ruth Brown's "The Tears Keep Tumbling Down," Fats Domino's "Rose Mary," the Drifters' "Money Honey," Johnny Ace's "Midnight Hours Journey," the Thrillers' "The Drunkard," Bobby Mitchell & the Toppers' "4-11=44" (so much for higher math skills), the Orchids' "Beginning To Miss You," and the Gay Tunes' "Thrill Of Romance."

While the Blenders only had a single release under their own name, two years later (in September 1955), Davis released the final two of their masters ("Somebody's Lyin'" and "Kansas Kapers") under the name "Millionaires."

Toward the end of the Blenders' career, Chauncey "Lord" Westbrook (and occasionally Ernie Brown) would frequently replace Snaggs Allen. Westbrook (baritone and 12-string guitar) had been a short-lived member of the Orioles in late 1953, replacing Ralph Williams, who'd formed his own group for a while. He'd also been with the Drifters for a "hot minute" before Jimmy Oliver joined.

The Blenders finally broke up in 1954. At the time, Ollie Jones was concentrating heavily on songwriting, as well as demos and background singing. Also, he'd met arranger Jesse Stone, who had an idea to put a standard set of voices behind soloists. To this end, Ollie and Abel gave up on the Blenders and formed the Cues. Stone would use the Cues over the years to back up many of the acts on Atlantic (for whom he worked as an arranger and producer): Ruth Brown (as the Rhythmakers), Joe Turner (as the Blues Kings), Charlie White (as the Playboys), Lavern Baker (as the Gliders), and Ivory Joe Hunter (as the Ivorytones). They'd also occasionally be the 4 Students on Groove. (NOTE: it's not as cut and dried as all that; you should really read my Cues article.)

As far as I can tell, all the members of the Blenders are now deceased.



THE BLENDERS
NATIONAL
9092 I Can Dream, Can't I (TA)/Come Back Baby Blues (JD) - 10/49

NATIONAL UNRELEASED
Why Is It You Don't Care
Why Does A Good Man Get Kicked Around

DECCA
48156 Gone (My Baby's Gone)(OJ)/Honeysuckle Rose (OJ) - 5/50
48158 Count Every Star (JD)/Would I Still Be The One In Your Heart (OJ) - 6/50
48183 I'm So Crazy For Love (OJ)/What About Tonight (OJ) - 11/50
27403 I'm Afraid The Masquerade Is Over (OJ/RJ)/Little Small Town Girl (OJ) - 1/51
27587 All I Gotta Do Is Think Of You (OJ)/The Busiest Corner In My Home Town (OJ/RJ) - 5/51
48244 My Heart Will Never Forget (OJ)/You Do The Dreamin' (OJ) - 10/51
28092 I'd Be A Fool Again (OJ)/Just A Little Walk With Me (JD) - 4/52
28241 Never In A Million Years (JD)/Memories Of You (JD) - 6/52

MGM
11488 I Don't Miss You Anymore (OJ)/If That's The Way You Want It Baby (OJ/JD) - 5/53
11531 Please Take Me Back (OJ)/Isn't It A Shame? - 7/53

JAY-DEE
780 You'll Never Be Mine Again (OJ)/Don't Play Around With Love (OJ/JD) - 8/53

DAVIS(as Millionaires)
441 Somebody's Lyin' (OJ)/Kansas Kapers - 9/55

KELWAY
101 Don't ?(!)?(! Around With Love (OJ/JD)/[I'm Gonna Do That Woman In - the Sparrows] - 3/71

DAVIS (a one-sided record)
1973 Don't Fuck Around With Love (OJ/JD) - 73


LEADS: TA = Tommy Adams; JD = James DeLoach; OJ = Ollie Jones; RJ = Raymond Johnson




Unca Marvy's Home Page
More Articles