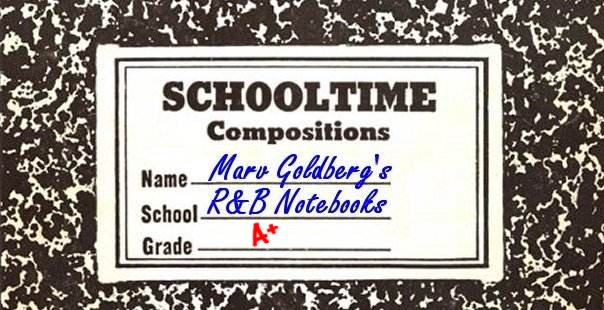 The Bobbettes

By Marv Goldberg

Based on an interview with Reather Dixon Turner


© 2004, 2009 by Marv Goldberg
NOTE: When the original of this article ran in "Yesterday's Memories" in 1976, Reather Dixon Turner wrote an introduction, talking about her early days with the Bobbettes and what it was like on the road with a girl group in the 50s.


Macho was the name of the game. In all of 1950s Rhythm & Blues and Rock & Roll, there were few female groups. Most femme singers were either soloists or fronting otherwise all-male groups. The only 50s girl groups of any note were the Hearts, the Peaches, the Queens, the Chantels, the Shirelles, and the Bobbettes. Of course, this list is not exhaustive. Minor groups, such as the Blossoms, the Enchanters/Delltones, the Copesetics, and the Cookies also flourished (the last-named making it big as Ray Charles' Raelets). But the whole scene was, in truth, a "mean old man's world." This is the story of the Bobbettes, one female group that placed their first record right up on top.

The story of the Bobbettes begins in 1955, in P.S. 109 (at 99th Street and Second Avenue in Manhattan). Eight girls, between the ages of 11 and 15, who were both members of the glee club and after-school playmates, decided to form a group. They called themselves the Harlem Queens and started performing at amateur shows. Over the next two years three of the girls dropped out and the remaining Harlem Queens consisted of Emma Pought (rhymes with "bought" - alto), Jannie Pought (soprano), Laura Webb (tenor), Helen Gathers (alto), and Reather Dixon (baritone). Reather and Emma were the usual leads.

They made the rounds of amateur shows, including the one at the Apollo Theater. Booked on Herb Sheldon's TV show, they were "discovered" by James A. Dailey, who managed many local groups, including the Demens, the Desires, and the Ospreys. Dailey liked their sound, but couldn't stand their name. To him, the "Harlem Queens" sounded like the name of a female motorcycle gang. Obviously a name change was in order. It so happened that Laura's sister had just had a baby, whom she'd named Chanel Bobbette. "Chanel" was out, being too much like "Chantels," another newly-emerging female group. And so, the Bobbettes were born.

One of the songs the Bobbettes had been toying with was an original composition about a hated 5th grade teacher, one Mr. Lee. Atlantic Records, to which manager Dailey had brought them, liked the song, but insisted that all the derogatory lyrics be changed (while we all had a teacher who deserved to be roasted like this, there was always the libel lawsuit to consider).


"Mr. Lee" was released in June 1957 and appeared on Billboard's R&B charts in late July, finally reaching the #6 position and remaining for twenty-four weeks. (As much as I liked "Mr. Lee," however, I was more partial to its flip, "Look At The Stars," a great cha-cha.)

The Bobbettes then started doing the Eastern theatre circuit grind, but they lost out on club gigs since they were too young for most clubs to book.


In October, Atlantic issued "Speedy"/ "Come-a, Come-a," which promptly went nowhere. The same fate awaited "Zoomy"/ "Rock And Ree-ah-zole," released in April 1958.


On January 22, 1958, the Bobbettes were used to back up Joe Turner on a couple of tunes. The ones I know about were "Sweet Sue" and "Blues In The Night".



Another no-charter was "The Dream"/"Um Bow Bow" in July of that year, and finally "Don't Say Goodnight"/ "You Are My Sweetheart," which came out in May 1959. There was obviously something wrong here. Since their first record did so well, the push was for subsequent novelty songs. But there was something missing in them; the spontaneity of "Mr. Lee" just wasn't there.


Drastic steps were needed. The girls sat down and killed off Mr. Lee (in song, that is). In February 1959, they recorded "I Shot Mr. Lee" for Atlantic. It was a valiant try, but Atlantic refused to release a song featuring a bunch of girls wailing "shot him in the head, boom, boom."

Soon it was all over with Atlantic. Their contract was up and they decided to try their luck elsewhere. A December 1959 release on Hal Dennis and Fred Fox's Galliant label was a re-make of Eddie Fisher's old hit, "Oh My Papa."


In 1960 they teamed up with Teddy Vann, production manager for George Goldner's Triple-X Records, and re-cut "I Shot Mr. Lee." Released in June 1960, the song started climbing the pop charts. Suddenly, Atlantic decided that maybe it was a mistake to keep their version in the can and issued their version in July. Although both versions got airplay, for once Atlantic lost out to another company.

Their only other Triple-X release, "Dance With Me Georgie" (not very far removed from "Dance With Me Henry") also made the pop charts (with the old Dominoes' tune "Have Mercy Baby" riding the flip). This came out in September 1960.

A re-cut of "Oh My Papa," backed with "Dance With Me Georgie" was released on King Records in April 1961.

Then it was back to George Goldner, which resulted in releases on the End and Gone labels. June 1961 saw "Mr. Johnny Q," backed with the early 50s hit "Teach Me Tonight" on End. In August, there was "I Don't Like It Like That, Parts 1 & 2" (an answer to Chris Kenner's "I Like It Like That"). Briefly making the pop charts, both Part 1 and Part 2 were also issued on Gone the same month, as was Part 1, with "Mr. Johnny Q" on the flip.

In the summer of 1961 the Bobbettes switched managers from James Dailey to Joe Webb, Laura's brother. The Bobbettes had cooled towards Dailey, whom they originally had looked up to. With a background as a tailor, he had taken to sewing their costumes and they had developed a reputation for being a terribly-dressed group.

Joe Webb's first assignment was to untangle the complicated contracts that Dailey had negotiated. He was unable to get out of the one with King, and two more releases ensued on that label.

The first of these, "Looking For A Lover"/ "Are You Satisfied" was released in September 1961. The second, "My Dearest"/ "I'm Stepping Out Tonight" came out in March 1962.


Around this time, Helen Gathers, who had stopped appearing with the group back in 1960 (she got tired of all the traveling), also stopped recording with them, and the Bobbettes became a quartet.

After King, there were two records on Jubilee in 1962. The first of these, in June, was "Over There"/ "Loneliness." The second, an October release, was "The Broken Heart"/ "Mama Papa."

In late 1962, the Bobbettes switched to the Diamond label. At their first session, they provided back-up to Johnny Thunder for what was to be his big hit of "Loop De Loop."

The Bobbettes' first release on Diamond was "Teddy"/ "Row, Row, Row," which came out in March 1963. This was followed by a re-make of the 5 Keys' "Close Your Eyes" (on which they were backed up by the Chateaus, of "Darling, Je Vous Aime Beaucoup" fame). Its flip was another early 50s hit: "Somebody Bad Stole De Wedding Bell." This was released in July of 1963.

January 1964 saw "My Mama Said"/ "Sandman." Then there was April's "I'm Climbing A Mountain," backed with a re-make of the Cookies' "In Paradise."

In 1964, the Bobbettes recorded "Love That Bomb," part of the soundtrack of the movie "Dr. Strangelove."


"I'm Climbing A Mountain" was reissued in 1965, with "You Ain't Seen Nothin' Yet" as its flip. Their Last Diamond release, in October 1965, was a reissue of "Teddy," with "Love Is Blind" as the flip.

In 1966, they left Diamond for RCA Victor. Their first release, in May, was "Having Fun"/ "I've Gotta Face The World." When this failed to take off, RCA issued "It's All Over"/ "Happy Go Lucky Me" in October.

January 1969 saw "It's All In Your Mind" appear on Josie. The group was the Soul Angels, a trio consisting of Reather Dixon, Emma Pought, and Mattie LaVette. The flip, "The Ladies Choice," was an instrumental.


1971 found the Bobbettes (Reather Dixon, Emma Pought, Laura Webb, and Jannie Pought) recording for Joe Webb's Mayhew label. There were several releases, all in different series. The earliest was 1971's "All In Your Mind"/ "That's A Bad Thing To Know." There were two records in 1972: "Tighten Up Your Own (Home)"/ "Looking For A New Love" (the same song as "That's A Bad Thing To Know") and "Leave My Business Alone"/ "Happy Go Lucky Me" (which they'd recorded for RCA in 1966). "It Won't Work Out"/ "Good Man" were issued in January 1974.

1977 saw some releases as the Sophisticated Ladies. These were 12-inch 33 1/3 dance mixes, released on both Bareback and Mayhew (with the same record numbers), one record was "Check It Out, Parts 1 & 2), and the other was "Check It Out, Part 1," backed with "Good Man."


In 1980, Jannie Pought was walking down a street in Jersey City, minding her own business, when she was tragically stabbed to death by a total stranger. The Bobbettes replaced her with Gloria Glynn for a while, but then continued on as a trio: Reather Dixon Turner, Emma Pought Patron, and Laura Webb Childress.

The last recording that Jannie was on was, fittingly, issued on Atlantic as a 10-inch single: "Love Rhythm" (long and short versions).


There was a 1981 release on the Radio label: "Love Rhythm"/ "You Ain't Really Down." I'm not sure if "Love Rhythm" was re-done; it could have been either the Atlantic long or short version.

The final known recordings by the Bobbettes were 1981 disco singles on the Qit label. Once again, it was "Love Rhythm"/ "Love Rhythm (Feels So Good)" and "Love Rhythm"/ "I'll Keep Coming Back."

Laura Webb Childress died in January 2001. By that time, the Bobbettes (as a quintet, quartet, and trio) had been together for over 30 years. In the first 20, there was but a single personnel change. How many groups from the 50s could boast that record. If that's not making it in a mean old man's world, what is? (Reather Dixon Turner passed away on January 7, 2014.)




THE BOBBETTES
ATLANTIC
1144 Mr. Lee/Look At The Stars - 6/57
1159 Speedy/Come-a Come-a - 10/57
1181 Zoomy/Rock And Ree-ah-zole - 4/58
1184 Blues In The Night (backing Joe Turner)/[Jump For Joy - Joe Turner] - 4/58
1194 The Dream/Um Bow Bow - 7/58
2027 Don't Say Goodnight/You Are My Sweetheart - 5/59

UNRELEASED ATLANTIC
Sonny
Woop Woop
Blessed Love
Zoomy Zoomy
Skippy Doo Wah

GALLIANT
1006 I Cried/Oh My Papa - 12/59

TRIPLE-X
104 I Shot Mr. Lee/Billy - 6/60

ATLANTIC
2069 I Shot Mr. Lee/Untrue Love - 7/60
2072 Sweet Sue (backing Joe Turner - from 1958)/[My Reason For Living - Joe Turner] - 8/60

TRIPLE-X
106 Dance With Me Georgie/Have Mercy Baby - 9/60

KING
5490 Oh My Papa/Dance With Me Georgie - 4/61

END
1093 Mr. Johnny Q/Teach Me Tonight - 6/61
1095 I Don't Like It Like That, Part 1/Part 2 - 8/61

GONE
5112 I Don't Like It Like That, Part 1/Part 2 - 8/61
5112 Mr. Johnny Q/I Don't Like It Like That - 8/61

KING
5551 Looking For A Lover/Are You Satisfied - 9/61
5623 My Dearest/I'm Stepping Out Tonight - 3/62

JUBILEE
5427 Over There/Loneliness - 6/62
5442 The Broken Heart/Mama Papa - 10/62

UNRELEASED JUBILEE
Moon Of Love
Yeah

DIAMOND
129 Loop De Loop (backing Johnny Thunder)/(Don't Be Ashamed - Johnny Thunder) - late 62
133 Teddy/Row, Row, Row - 3/63
142 Close Your Eyes (with the Chateaus)/Somebody Bad Stole De Wedding Bell - 7/63
156 My Mama Said/Sandman - 1/64
166 I'm Climbing A Mountain/In Paradise - 4/64
181 I'm Climbing A Mountain/You Ain't Seen Nothin' Yet - 3/65
189 Teddy/Love Is Blind - 10/65

RCA VICTOR
47-8832 Having Fun/I've Gotta Face The World - 5/66
47-8983 It's All Over/Happy Go Lucky Me - 10/66

UNRELEASED RCA
Soldier Boy
Walk By Me
Funny Feeling

JOSIE (the Soul Angels)
1002 It's All In Your Mind/(The Ladies' Choice - instrumental) - 1/69

MAYHEW
712297/712298 That's A Bad Thing To Know/All In Your Mind - 71
S-37 Tighten Up Your Own (Home)/Looking For A New Love - 72
NOTE: Looking For A New Love is the same song as That's A Bad Thing To Know
37/1060 Leave My Business Alone/Happy Go Lucky Me - 72
861/862 It Won't Work Out/Good Man - 1/74

BAREBACK (as the Sophisticated Ladies)
353 Check It Out, Part 1/Part 2 - 77
532 Check It Out, Part 1/Good Man - 77

MAYHEW (as the Sophisticated Ladies)
353 Check It Out, Part 1/Part 2 - 77
532 Check It Out, Part 1/Good Man - 77

REFLECTION (as the Sophisticated Ladies)
130 This Ain't Really Love/I'll Keep Coming Back - 80

ATLANTIC
DMD-283 Love Rhythm (long version)/Love Rhythm (short version) - 81

RADIO
4816 Love Rhythm/You Ain't Really Down - 81

QIT
BC 652-A/BC 652-B Love Rhythm/Love Rhythm (Feels So Good) - 81
BC 652/CBL 130 Love Rhythm/I'll Keep Coming Back - 6/81




Unca Marvy's Home Page
More Articles