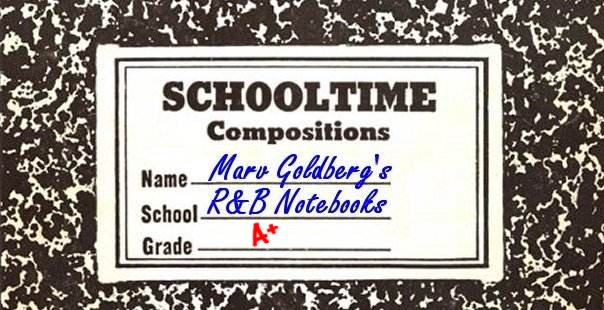 The Buckeyes/Stereos

By Marv Goldberg

based on an interview with Bruce Robinson


© 2004, 2009 by Marv Goldberg
The Buckeyes were one of the more obscure groups to come out of Ohio in the 1950s. While they had four different names during their career, they wouldn't hit it big until becoming the Stereos.

Steubenville, Ohio (on the banks of the Ohio River) was home to Dino Crocetti (that's Dean Martin to you). There, in 1954, a bunch of neighborhood friends hung out at L.C. Williams' pool room on 6th Street. Aside from shooting a few racks, they would also practice singing.

They called themselves the Montereys, and they consisted of: Bruce Robinson (first tenor and lead), Tom "Tex" Williams (first tenor), Leroy Swearingen (baritone), and Ronnie Collins (bass). Tom was originally from Fort Worth, which earned him the "Tex" nickname. Bruce was 22 at the time (just having been discharged from the service), and the others were of varying ages. Says Bruce, "I'd just gotten out of the service in 1954, and I decided to sing to meet girls."

In 1955, after the Montereys had been together for about six months, they were booked into a show in Pittsburgh (about 40 miles from Steubenville) hosted by DJ Bill Powell of WILY. Before they appeared, however, they found out that there was going to be another group on the bill with the same name. (This Montereys group came from Montclair, New Jersey, and is possibly the one that recorded "Someone Like You," issued on Nestor and Teenage.)

Since the guys knew that there'd be about 700 screaming young ladies there," it wouldn't do to pass up the show. So they thought about it and quickly changed their name to the Hi-Fi's.

The Hi-Fi's also appeared on Stan Scott's "9 Teentime" TV show (on WSTV, channel 9). "We were a fixture. We appeared five, six, seven times a year." It was after one of those appearances that they picked up a manager. Athena Dallas, owner of a dress store, saw them and called the studio. Finding out that they didn't have a manager, she volunteered for the job. "She knew nothing about music," says Bruce, "but she had the nerve of a bandit."

In 1955, Tom Williams went back to Texas and was replaced by baritone George Otis. George was another neighborhood friend, and "we always wanted him in the group." But after a short time, George was drafted and replaced by second tenor Samuel Profit. Then they added not one, but two other voices: tenor Ray Manson and Esther Thompson, a girl who had a range from first tenor to baritone! Both Ray and Esther were friends from the neighborhood who hung around at the group's rehearsals. Now they were six, although in mid-1956 Samuel Profit, who was all of 15, lied about his age and joined the army.

In the fall of 1956, Athena Dallas lined them up an audition for Atlantic Records. They went to New York and sang for Atlantic's president, Ahmet Ertegun. He had them sign a contract, but suggested that they get a stronger lead voice. Therefore, when they came back to Steubenville, they enlisted the services of Howard Alsbrooks, who was a singer and pianist in Earl Brown's Orchestra, a local band that backed up most of the local talent (and many of the big acts when they played locally). They were now back to a sextet. If you've been following closely, you know that the lineup was now: Bruce Robinson, Leroy Swearingen, Ronnie Collins, Ray Manson, Esther Thompson, and Howard Alsbrooks.

One day in late November, they all piled into Ronnie's car and drove the 350 miles to New York. Athena met them there and they headed up to Atlantic's new offices at 157 West 57th Street. When they got there, Atlantic reneged on the contract, and the Hi-Fi's were out on the street. (Remember, these were the innocent days before everybody sued everybody else.)


But Athena was undaunted. She found out that King records had a New York office and the whole entourage descended on it. There they met Henry Glover, one of King's many a&r men, who just happened to be an Ohioan too (from Zanesville). They auditioned, signed a two-year contract, and Glover set up an immediate recording session at the Regency Studios, located at 56 West 56th Street.

On November 27, 1956, they recorded four songs, all led by Howard Alsbrooks: "Since I Fell For You," "Dottie Baby," "By Only You," and "Begging You Please." However, for some reason, Glover decided to rename them, and, because of their mutual Ohio connection, he chose "The Buckeyes" (Ohio being the "Buckeye State," named after the Ohio buckeye, a kind of horse chestnut tree).

As soon as the session was over, they all piled back into the car and went home. Did they like the session? "We weren't pleased with it. This wasn't our lead and the songs were weak," says Bruce. Even though Howard was hired to be a "stronger" lead than Bruce, no one thought he was, and as fast as he joined the group, he was gone, never having made a single appearance with the group. Actually, since Howard was the pianist for the Earl Brown Orchestra, he wouldn't have been able to make many appearances with them anyway.

You would think that it would be a big deal that a group leaves home with a name that its fans knew and came back with a different name. But the Buckeyes handled it in stride. They just announced at their appearances "We're the Buckeyes and we used to be the Hi-Fi's."

In January 1957, "Since I Fell For You" was paired with "By Only You" on King's Deluxe subsidiary. The former tune was penned by Buddy Johnson in 1948 (and first sung by his sister, Ella); the latter was written by Savannah Churchill in 1947, under the title "I Want To Be Loved (But By Only You)."

The record was played on local radio station WSTV by George Wilson, and also on WILY in Pittsburgh by Bill Powell. It was reviewed the week of February 16, along with the Teenagers' "A Teenage Love," the Cadillacs' "Sugar, Sugar," Roy Brown's "Party Doll," Amos Milburn's "Rum And Coca Cola," the Tornados' "Four O'Clock In The Morning," the Federals' "Come Go With Me," the Squires' "Dreamy Eyes," and Sonny Knight's "But Officer."

When the record didn't take off, Deluxe paired the remaining two songs in April 1957. "Dottie Baby" and "Begging You Please." "Dottie" had been written by Freddy Johnson, a local songwriter; "Begging" was penned by Howard Alsbrooks. The record was reviewed the week of April 27, along with Fats Domino's "It's You I Love," Lavern Baker's "Jim Dandy Got Married," the Six Teens' "Arrow Of Love," the Mello-Tones' "Rosie Lee," Little Richard's "Maybe I'm Right," the 5 Keys' "Four Walls," Roy Brown's "Let The Four Winds Blow," the Hurricanes' "Now That I Need You," and the 5 Dollars' "How To Do The Bacon Fat."

With two records to their credit, "We got to be very popular locally. All these little towns around here loved us." However, it wasn't as simple as that. Bruce says that the records themselves got very little airplay and "I don't think we ever did any of the four songs at any of our appearances." So why did they record these songs? "We just wanted to get something on record." [While this sounds incredible, Cleo Perry of the Inspirators told me the same story.]

In early 1957, Ray Manson had to leave the group for personal reasons. Fortunately, Samuel Profit had returned from the service (since it only took the army a few months to discover that he was underage) and he replaced Ray. Esther Thompson stayed until sometime in 1958, and then was replaced by baritone George Otis, who had also been recently discharged from the service. The Buckeyes were now Bruce Robinson, Leroy Swearingen, Ronnie Collins, George Otis, and Samuel Profit.

With record sales doing so poorly, Deluxe never asked the Buckeyes to return and they did no more recording until mid-1959. Then they came to New York again to try to find another recording company, this time with a mere $60 among them. They checked into a hotel, but between that and food, the money was gone in two days. That's when they started sleeping in the car.

They managed to get singer/songwriter/producer Luther Dixon (a member of Larry Harrison's Buddies/Barons, one of the writers of "16 Candles", and a&r man at Scepter Records) to listen to a demo they'd done and he liked it enough to buy them food and take the demo around to pitch it to record companies. They finally ended up with Otis Blackwell, who was producing sessions for Knobby Roberts' Gibraltar label (from Newark, New Jersey). Blackwell advanced them $300 (so they wouldn't have to sleep in the car anymore), and set up a session (again at the Regency Studios, where they'd recorded for Deluxe).

Blackwell might have liked their sound, but he didn't like their name. "It sounds like a bunch of football players," he said. So "Buckeyes" was trashed, and Leroy Swearingen was the one who suggested the name "Stereos" to replace it.

Probably in June 1959, they did a session for Gibraltar which was produced by Otis Blackwell and arranged by Bert Keyes. They recorded "A Love For Only You" (led by Bruce) and "Dragstrip" (fronted by Leroy). Then, needing another tune to fill up the session time, they recorded "Sweetpea's In Love" (also led by Leroy). This was a formerly untitled tune that they'd been practicing, and they used the nickname of George Otis' girlfriend.

For the second time, they left Steubenville with a name their fans knew and came home with a different one. Who said the recording business was easy?


In July, Gibraltar released "A Love For Only You" and "Sweetpea's In Love." "Sweetpea" did well locally in Steubenville, and also in the South. On the strength of it, they did "loads" of sock hops, proms and TV shows (in Pittsburgh). The record was reviewed the week of August 3, 1959, along with the Clovers' "Love Potion No. 9," Gene & Eunice's "Go On Kokomo," the Chantels' "I'm Confessin'," and the Levee Songsters' "Our Love Is A Vow."


In November 1959, the Stereos appeared at the Blue Angel Ballroom (Indiana Pennsylvania), along with the El Capris, the Altairs, Jimmy Barnes & Gibraltars, and the Crests.

In late 1959, Leroy Swearingen decided to call it quits and was replaced by Richard Albritton, a tenor and guitarist. He lasted for about six months and was, in turn, replaced by another tenor/guitarist, Nathaniel Hicks, in 1960. The Stereos were now Bruce Robinson, Ronnie Collins, George Otis, Samuel Profit, and Nathaniel Hicks.

Also in 1960, Gibraltar went out of business, and Otis Blackwell went over to Cub Records (a subsidiary of M-G-M), bringing the Stereos with him. On April 26, 1961 they recorded three tunes (again at Regency Studios): "I Really Love You," "Please Come Back To Me," and "A Long Time From Never." "Really" was led by Ronnie; the other two by Nathaniel.


"I Really Love You" and "Please Come Back To Me" were paired for a July 1961 release on Cub. "Really," which had been written by Leroy, did very well, rising to #15 on the R&B charts and #29 Pop. "Traveling got very nice," remembers Bruce, "we played theaters, concerts and proms." (It was later re-released on the Astra label, at an unknown date.)

On October 26, 1961, they did a second session for Cub. This time there were 5 songs recorded: "Sweet Water" (led by Samuel), "The Big Knock" (Bruce), "Unless You Mean It" (Bruce), "Do You Love Me" (Nathaniel), and "Walkin' Along" (??).

This session coincided with the Stereos being in New York to play the Apollo Theater. Their week began on Friday October 27, 1961, and they shared the stage with Timi Yuro, Shep and the Limelites, Tommy Hunt, the G-Clefs, the Orlons, the Spinners, and the Reuben Phillips Orchestra. The MC was Douglas "Jocko" Henderson.

"The Big Knock" and "Sweet Water" were released in November, as the Stereos were out playing the "Chittlin' Circuit." After the Apollo came the Howard (D.C.), the Royal (Baltimore), the Uptown (Philadelphia), and the Regal (Chicago).

They went over well with the crowds and were invited back to the Apollo for another week, this one beginning January 12, 1962. This time the other acts were Little Willie John, Ruth Brown, the 5 Royales, and the Chantels.

The following month, Cub released their second record: "Unless You Mean It," backed with "Do You Love Me."

On September 12, 1962, the Stereos returned to New York to record two more songs. "We were ready to record again. We went to the [Columbia] studio to do some demos. We rented the studio and Columbia liked it." The tunes were "Echo In My Heart" and "Tick Tack Toe," both led by Bruce. Actually, Columbia kind of changed their mind about the songs. They refused to release them nationally, but they pressed up 100 copies, and 50 each were issued in Baltimore and Chicago, with stickers on the label saying "not for sale."

A year later, another Stereos record appeared, this time on Pittsburgh's World Artists label, owned by a Lou Guarino. He'd heard them and got in touch with them through Pete Tambellini (of Entertainment Unlimited), a booking agent that they used in Pittsburgh. Once again, they were sent to New York to record. The results were "Good News" (led by Nathaniel) and "Mumbling Word" (with Bruce out in front). These were released in October 1963.

After this, Bruce mostly gave up singing, switching to playing the drums behind the Stereos (whom he was also managing by this time). In 1964, George Otis dropped out, to be replaced by second tenor Ronnie Parris.

Their next release was on Pittsburgh's Val label, whose owner, Augie Bernardi, contacted them. (In addition to owning a small record company, he also owned a couple of flower shops in Pittsburgh.) In 1965, "Don't Let It Happen To You" and "The Best Thing To Be Is A Person" were released, with Ronnie Parris leading both sides. In case you're lost by this point, the Stereos were now: Bruce Robinson, Ronnie Collins, Ronnie Parris, Samuel Profit, and Nathaniel Hicks.

By 1967, the makeup of the Stereos had changed drastically. By the time they recorded the mostly instrumental "Stereo Freeze" for Jerry Hyde's Hyde label, the group consisted of: Ronnie Parris (doing what few vocals there were), Bruce Robinson (tambourine), Ronnie Collins (tambourine), Nathaniel Hicks (guitar), Solomon Huffman (guitar), Jerry Williams (bass), and Dan Walters (drums). The record did well enough that they played the Apollo on the strength of it. Later that year, Chess Records acquired the rights to "Stereo Freeze" and reissued it on their Cadet subsidiary. During this period, Stanley Brown was an occasional guitar player for the Stereos, but wasn't on any of the recordings.

The final Stereos recordings were issued on Cadet in 1968: "I Can't Stop These Tears," backed with "I Feel Soul A'Coming," both led by Ronnie Parris. These were also Hyde masters purchased by Chess. "They were recorded in Jerry Hyde's basement."

In 1970, the Stereos decided that after sixteen years, four names, and only one national hit, it was time to call it a career. In 1981, the "Stereo Freeze" group reunited for an oldies show in Pittsburgh, but that was the last time the Stereos were together. Bruce Robinson passed away on August 4, 2001.



AS THE BUCKEYES
DELUXE
6110 Since I Fell For You (HA)/By Only You (HA) - 1/57
6126 Dottie Baby (HA)/Begging You Please (HA) - 4/57



AS THE STEREOS
GIBRALTAR
105 A Love For Only You (BR)/Sweetpea's In Love (LS) - 7/59

UNRELEASED GIBRALTAR
Dragstrip (LS)

CUB
9095 I Really Love You (RC)/Please Come Back To Me (NH) - 7/61
(Also issued as Astra 1032, ca. 65)
9103 The Big Knock (BR)/Sweet Water (SP) - 11/61
9106 Unless You Mean It (BR)/Do You Love Me (NH) - 2/62

UNRELEASED CUB
A Long Time From Never (NH)
Walkin' Along (??)

COLUMBIA
4-42626 Echo In My Heart (BR)/Tick Tack Toe (BR) - 10/62
(Only released in Baltimore and Chicago - see text)

WORLD ARTISTS
1012 Good News (NH)/Mumbling Word (BR) - 10/63

IDEAL (group name misspelled as "Sterios")
1110 Sweetpea's In Love (LS)/Life (??) - 65

VAL
2 Don't Let It Happen To You (RP)/The Best Thing To Be Is A Person (RP) - 8/65

HYDE
101 Stereo Freeze, Part 1/Part 2 (RP) - 67
(Reissued on Cadet 5577, also in 1967)

CADET
5626 I Can't Stop These Tears (RP)/I Feel Soul A'Coming (RP) - 68

LEADS: HA = Howard Alsbrooks; BR = Bruce Robinson; LS = Leroy Swearingen;
RC = Ronnie Collins; NH = Nathaniel Hicks; SP = Samuel Profit; RP = Ronnie Parris



Unca Marvy's Home Page
More Articles