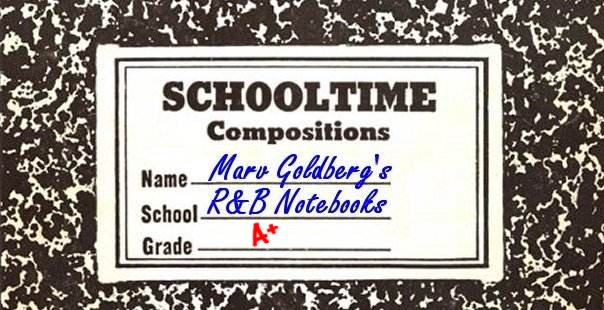 The Cabineers

by Marv Goldberg and George Moonoogian


based on an interview with Samuel Copney


© 2003, 2009 by Marv Goldberg
The identity of the Cabineers, one of the all-time vintage vocal harmony groups has been a mystery over the years. Admired by collectors today, all but one of their platters were recorded on good old "Big Ten Inch" 78 rpm.


Was the group originally from Cleveland? That was the foundation of the earliest rumors, and it has some truth and more than a little mystery to it. The March 23, 1940 issue of The Cleveland Call ran a photo of: "A group of young Clevelanders who make up The Cabineers Quartet, heard every Sunday over station WTAM (Cleveland) of the National Broadcasting System." The blurb went on to say that the Cabineers were scheduled to leave in two weeks (that is, April, 1940) to do a series of programs for NBC in New York, followed by a tour of the East and the South. At this point, the group was said to have been singing together for five years. The members were given as: Raymond Walker (first tenor), Clarence Roberts (second tenor), Aaron Hopkins (baritone), and Emory Hopkins (bass). As far as is known, this group never recorded (at least not as "The Cabineers"). They were heard over WTAM from at least July 1939 through September 1940. However, based on an article in the September 7, 1939 Cleveland Call And Post, they seem to have been a gospel group.


Whatever happened to that group remains a mystery. What we do have, however, is a picture of "The Cabineers" in the April 26, 1941 edition of The New York Amsterdam News entitled "Popular Over Airlanes." The photo, three guys and a gal, identifies: William Westbrook (the founder of the group), Maggie Furman (alto), Count Cablo (baritone and arranger), and Matthew "Matt" McKinney (bass). A small blurb tells the reader that they "... are doing a swell job over radio station WINS, appearing over the airlanes every day (Monday through Friday) at 5:30 p.m. The group's fan mail indicates they are popular in Harlem."

So what happened to the other Cabineers? Did they get to New York and find out that there was another group with the same name? Did they return to Cleveland and give up singing? Did they change their name? One thing is certain: it's the Bill Westbrook group that cuts all Cabineers records from 1941 through 1952 (that is, all the known ones). While the personnel changed a bit over the years, all Cabineers records have Bill Westbrook and Margaret "Maggie" Furman (whom Bill eventually married). Presumably this group was named after the hit 1940 play, "Cabin In The Sky" (starring Ethel Waters), but it's not clear what the Cleveland group was named for. (A third group was the Cabin Boys from Chicago, who had a single session for Decca in late 1937.)

Decca Records files show that the Westbrook group was signed sometime in late 1940. Their recording career officially began on December 11 of that year, when they cut four sides: "How Was I To Know," "Lindy," "Let The Party Go On," and "Sweet Louise." All of these feature Bill Westbrook on tenor lead.


However, Decca was in no hurry to issue any of these songs. It almost seems as if they were waiting for the Cabineers to achieve radio fame. The first two tunes were finally released around April 1941; the others were coupled for a November 1941 release. Both discs are extremely rare today.

Judging from these early sides, this group had to have been together a while. They are tight and very smooth, their vocal antics fitting in nicely with similar radio groups of that era (for example, the 4 Vagabonds and Charioteers); all of the sides are accompanied by nothing more than a piano. Their ballads could be called quite traditional, almost Mills Brothers-ish in some respects. (And why not? The Mills Brothers were at the top of their game then.) "Lindy" is a medium beat, rhythm ballad, "written" by Maggie Furman (although it's really an older blues that was part of Li'l McClintock's "Don't Think I'm Santa Claus" in 1930). It features some horn simulation and the bass singer's "walking" tempo so indicative of the great groups back then. "How Was I To Know" is a tight, unison harmony ballad, with Westbrook's tenor lead in the middle. "Sweet Louise," similar in some ways to the 5 Breezes' version (which had been cut for Bluebird the year before), is given its own medium-tempo identity with both tenor and unison harmony (the tonality is almost orchestrally smooth). "Let The Party Go On" is just what the title suggests: a jumping, jive-based item with some fine vocal-instrumental simulations and vocal "puckers" (yes "puckers") at one point. It isn't hard to see why this group would become so coveted by collectors aware only of their later Abbey and Prestige recordings.

But this was 1941, and war was brewing (not only overseas, but with the musicians strike [the "Petrillo Ban"], which ran from August 1942 to September 1943). The Cabineers were to make no further recordings for almost eight years.

On May 2, 1941, they ("three men's and one woman's voice") participated in a benefit show for the Patrolmen's Benevolent Association at the Ridgewood Elks Club in Ridgewood, New Jersey. In January 1942, they appeared at the Majestic Theater in Paterson, New Jersey (the show ended on January 22 and presumably ran for a week). "Three fellows and one girl take care of the singing department while another gentleman accompanies on the electric guitar" said the January 21 Morning Call (Paterson, New Jersey). I don't know who the fifth member was. They sang "Nagasaki", "Elmer's Tune", and "Old MacDonald" (accompanied by animal noises).


March 25, 1942 found the 5 Cabineers ("WOR's Singing Stars") as part of the stage show at the Jamaica Theater in Queens, New York. Once again, there are five members. Also on the bill was future "F Troop" star, Larry Storch.


On August 22, 1942, "Margo, of the Cabineers" was a performer at something called the "Coffee Hour Concert." The whole group appeared at the Lyric Theatre (Fitchburg, Massachusets) in November 1942; at the Court Square Theater in Springfield, Massachusetts, in December 1942; at the Jamaica Thetaer (Queens, New York) on April 17, 1943; at the Hippodrome Theater (Pottsville, Pennsylvania) in early May 1943; at the Penn Vaudeville Theater (Wilkes-Barre, Pennsylvania) in mid-May 1943; at the Ovolon Theater (also in Wilkes-Barre) later in May 1943; at the Feeley Theater in Hazleton, Pennsylvania after that; the Family Vaudeville Theater in Scranton, Pennsylvania at the end of May, 1943; and at the Richmond Theater (North Adams, Massachusetts) in October 1943.

In February 1944, some of their names appear in a list of performers that had helped out at the New York Stage Door Canteen. Maggie Furman, Bill Westbrook, and Matt McKinney appear on this list (although his name is spelled "Mack"); Count Cablo isn't on it. There are hundreds of names on the list, so, although we can eliminate Alfred Drake, Chico Marx, and Roy Rogers, there's no way to know who the fourth member of the group was at that time.


There was a blurb in the February 19, 1944 issue of the New York Age that said Jesse Perry, Junior, an 18-year old baritone, had recently joined the Cabineers (who were then three males and one female, all unidentified). The group was soon to open in Portland, Maine. Jesse had been (the blurb said) a soloist who'd appeared at the Orchid Room of Smalls' Paradise. He was with them when they played the Oriental Theater (Brooklyn) on March 29, and at the end of April when they played the Feeley Theater in Hazleton, Pennsylvania ("five colored singers"). Presumably he was also there when they played the Capitol Theater in Scranton, Pennsylvania and the Majestic Theater in Paterson, New Jersey in early April (when there were five of them). However, the association didn't last long; in early May, Perry was the vocalist with the Earl Hines Orchestra. He went on to have releases on Modern Music (as vocalist for the Happy Johnson Sextet), Uptown (as vocalist with Sam Price's Orchestra), Abbey, and Derby (or, at least he was signed to those two labels).


However, when the group played the Old Howard Theater (Boston) the week of May 19, the Apollo Theater the week of June 2, and the Towers (Camden, New Jersey) in September, they were billed as the "5 Cabineers", so we know that Jesse Perry had been replaced, although not by whom.

When I interviewed Adriel McDonald (future bass of the Ink Spots), he told me that both he and Herb Kenny (brother of Ink Spots lead Bill Kenny and another future bass of the group) were non-recording members of the Cabineers; this would have been in mid- to late 1944. The other members at the time were Bill Westbrook, Maggie Furman, and guitarist Claude Chandler. So what happened to Count Cablo and Matt McKinney? Since it was wartime, the most probable scenario is that they were both in the service during this period. McKinney re-joined after the war. I'm not sure if Count Cablo ever returned.


On October 10, 1944 they were on the show at the Gates Theater in Brooklyn. Then, on October 16, the 5 Cabineers were at the Gayety Theater in Montreal; they were advertised for a week. The week of November 3, 1944, the "Five Cabineers" played the Apollo again (along with Tiny Bradshaw). On December 8, they were at Dow's Theater in Hartford, Connecticut for the weekend.


A photo that ran with the Dow's ad shows Herb Kenny and Adriel McDonald as part of this group. From there, they went to the Paradise Theater in Detroit for the week beginning December 15. The photo used when they played Al & Brownies in Rochester, New York in mid-February 1945 shows the same five people. Herb joined the Ink Spots in March 1945 (bringing Adriel along with him as a valet); before that, they were both in a short-lived group called the Melodeers (whose bass was Jimmy Ricks). It looks like when Kenny and McDonald left, so did Claude Chandler, who then turns up in the Master Keys.


In May 1945, the Cabineers appeared in the Western Tier of New York: Buffalo (the Club Moonglo and the Havana Casino) and Syracuse (Club Candee). At the latter venue, they were billed as the "Four Cabineers." The beginning of March 1946 saw them entering their second week at McVan's in Buffalo, New York.


On July 6, 1946, The New York Amsterdam News ran an ad for Murrains' Lounge-Cabaret (on 132nd Street and Seventh Avenue), featuring "Radio and Decca Newest Recording Sensation," the Cabineers Quartet! The paper's July 13 issue had this to say:

Murrains' outstanding artists are the Cabineers, three boys and a girl, accompanied by Ike Dasie on electric guitar. A very cute novelty number, "Old McDonald Had A Farm," was featured by Mack McKinney [sic] with a fast moving piece of mouth work in an unusual style. When you get a combination of rhythm, good voices and just gobs and gobs of personality, you can't lose. And that's just what The Cabineers have. Of the five numbers they sang, "What More Can A Woman Do," with vocal by Margaret Furman, is the piece soon to be released by Decca. One thing that is to be credited to their manager, William Westbrook, is the fact that each member of the group does a solo part at one time or another; not only features a part, but does it in a grand manner. This is the first Harlem appearance of The Cabineers, let's hope they continue on the up-grade, and try not to miss their act at Murrains. The show lasts for four weeks....

It's interesting to note that the reviewer expected something to be released by Decca in 1946. In fact, there's nothing in Decca's files to indicate that the Cabineers ever recorded for them again after 1940, nor were there any unissued tracks from the first session. Note, too, that at least Matt McKinney is back with them (the fourth singing member wasn't named). Of course, since they'd been at the Apollo, it wasn't their first Harlem appearance.


On March 17, 1947, they returned to Al And Brownies in Rochester, New York for the St. Patrick's Day party. It doesn't say if they were a quartet or a trio.



In early June 1947, they ("National Broadcasting Co and Decca Recording Trio") were at The Heat Wave in Buffalo, New York. By this time, Matt McKinney had left the group and they continued on for a while as a trio.



The photo for the August 1947 ad for the Alhambra Club (Athol Springs, New York) shows Bill Westbrook, Maggie Furman, and one other member that I can't identify. On November 30, they were a trio appearing at the Citizen's Club Restaurant in Auburn, New York. December 1947 found the "3 Cabineers" at Kennedy's Inn, Binghamton, New York. The same photo was used in a December 22 ad for the Hollywood Club in Elmira, New York and also in the ad for The Chateau (Rochester, New York) in May 1948.

They were at the Royal Pines (Glens Falls, New York) on July 31, 1948. A write-up in the July 31 Glens Falls Post-Gazette, said:


The Cabineers, of movie and radio fame, who appeared in the film "Swanee River", with Bing Crosby, are being featured tonight and tomorrow night at the Royal Pines, on Route 9, Lake George Road. You may have heard this talented group broadcast when they were booked as the first quartet on the Queen-for-a-day radio show. Or you may hae seen them in "The Road To Dreamland" with Dick Powell.


Nice write-up, but Bing Crosby wasn't in "Swanee River" (nor were the Cabineers). There was never a film called "The Road To Dreamland". It was actually 1942's "Star Spangled Rhythm", in which Dick Powell sang "Hit The Road To Dreamland". However, the group in that was the Golden Gate Quartet.

[A February 26, 1948 ad for the Club Moonglo has Kipp Green ("Formerly Featured With The Cabineers"). Possibly he's the third in the photo. He appeared for a month, with no photo, and was never mentioned again.]


Possibly Matt came back, because in June 1949, the "Four Cabineers" were at the Silver Rail in Utica, New York.


In July or August 1949, the Cabineers held a session for Peter Doraine's newly-formed Abbey label. The four songs recorded were: "How Can I Help It" (led by Maggie, with Bill on the bridge), "Tell Me Now" (led by Bill, with Maggie on the bridge), "Whirlpool" (fronted by Maggie), and "You're Just A Great Big Heartache" (also Maggie).

Doraine released "Whirlpool"/"You're Just A Great Big Heartache" in August. Their harmony is still mellow and smooth. Appearing or not, they'd been practicing! The songs were reviewed that same month by Billboard, with "Heartache" receiving a 78, and "Whirlpool" getting a 67. Other songs reviewed were the Jubalaires' "This Day Is Mine," Dave Bartholomew's "Country Boy," Jimmie Preston's "Rock The Joint," Lightnin' Hopkins' "Jailhouse Blues," and the Rhythmasters' "Until Now."


The other two songs were released, in September, on Abbey's new 3000 R&B series. That same month, "Whirlpool" was re-issued in the same series; all the Abbey discs are quite rare.


On December 5, 1949 they appeared on the Arthur Godfrey Talent Scouts show, singing "Darktown Strutters' Ball". I don't know if they won.

It took a while, but the week of January 28, 1950 found "Whirlpool" listed as a Territorial Tip in the New York region. It was #4 in Cash Box's "Hot In Harlem" list on January 21.

Somewhere along the way, the Cabineers got a television show in Boston. The February 11, 1950 Cash Box said: "The Cabineers, Abbey Record stars, have been renewed for another thirteen weeks on WBZ-TV, Boston [channel 4]. The group are currently riding high with 'Whirlpool'." In spite of this, I can only find three listings for them (February 24, March 10, and March 24), all on Friday at 7:00 PM. The time slot usually just says "Piano And Song" (but that could easily refer to Joy Carryl) or, occasionally, "Musical Quartet And Piano".

The group's next (and last) appearances on record were in 1951 and 1952, for the Prestige label (noted for its jazz output); their signing was announced at the end of June, 1951.

The first Prestige session, held on July 2, 1951, produced "Each Time," "My, My, My," "Lost," and "Baby Where'd You Go." All were led by Maggie, except for "Lost," which featured Bill Westbrook (who'd moved down to baritone by this time) and Maggie. (This wasn't the only change; at some point, Nat Nazarro had been brought in as manager; he had once managed the Red Caps.) Instrumental backing was provided by the Mercer Ellington Quartet, which had Billy Taylor on piano, Sal Salvador on guitar, Sam Bell on bass, and Ellington on drums.

"My, My, My" and "Baby Where'd You Go" were paired for a July 1951 release. When this failed to take off, Prestige released the pretty "Each Time," backed with "Lost" on its Par Presentation subsidiary in September; it was re-issued on Prestige in early October. "Each Time" was rated "good" and "Lost" was given a "fair" the week of October 20, when other reviews went to Charles Brown's "Seven Long Days," Dinah Washington's "Be Fair To Me," and the Red Caps' "Boogie Woogie On A Saturday Night."


At this point, for unknown reasons, Matt McKinney quit the Cabineers; He would end up with several of the 60s and 70s Ink Spots groups (one photo shows him with Richard Lanham, Abel DeCosta, and, interestingly enough, Adriel McDonald). At the same time, the fourth member, whoever he might have been, also left.


Thurman Ruth was baritone of the Larks at this time, but he still kept in touch with his gospel roots. Thus, when Bill Westbrook told him of the openings in the Cabineers, Ruth spoke to a couple of members of the Keys Of Harmony (tenor James Peele and bass Samuel "Brother Brown" Copney) about filling the spots.

Therefore, it was the team of Westbrook, Furman, Peele, and Copney that recorded the last two Cabineers songs: "Baby Mine" and "What's The Matter With You" on December 20, 1951. Both were led by Maggie Furman (who, by now, was probably Maggie Westbrook), with a prominent assist from Sam Copney on "What's The Matter With You." This time, the backing group was bandleader/pianist Teacho Wiltshire's Band (whose only other known member at this time was Lem Davis on alto sax).


The sides were issued in January 1952, and were rated "good" on February 2, along with Peppermint Harris' "Let The Back Door Hit You," Dinah Washington's "Wheel Of Fortune," the 5 Key's "Yes Sir, That's My Baby," and Gene Ammons' "Until The Real Thing Comes Along." Sam said that the group got a lot of bookings, including the Apollo (the week of January 11, 1952; the headliner was Dizzy Gillespie, but the group made it to the ad as the "Gabineers"), Harlem's Baby Grand, and the Irvington Hotel, in Lakewood, New Jersey.

The Cabineers were to stay together for another couple of years. At that time, Sam and James were turned off by the lifestyles of secular performers. After seeing all the drugs and the booze (Bill Westbrook was a big wine drinker), they decided to re-join the Keys Of Harmony and continue with gospel singing. The last appearance I can find for them is at Joyce's Log Tavern, in Mechanicville, New York, in May 1953. As far as is known, that was the end of the Cabineers. By the mid-70s, Bill Westbrook had died and Matt McKinney passed away in March 1981. Probably all of the others, with the exception of Sam Copney, are gone too. In 2000, Sam was still singing gospel (with Charlie Story and his All-Stars).

Maggie Furman's granddaughter, singer Monica Green, informed me that Maggie, who was living in Rochester, New York, passed away in March 2006, at age 89.

The Cabineers made some wonderful music, it's a shame more isn't known about them.


Special thanks to Charlie LaRocco, Galen Gart, and James Passantino.


THE CABINEERS
DECCA
7835 How Was I To Know (BW)/Lindy (BW) - ca 4/41
7873 Let The Party Go On (BW)/Sweet Louise (BW) - 11/41

ABBEY
72 Whirlpool (MF)/You're Just A Great Big Heartache (MF) - 8/49
3001 How Can I Help It (MF/BW)/Tell Me Now (BW/MF) - 9/49
3003 Whirlpool (MF)/You're Just A Great Big Heartache (MF) - 9/49

PRESTIGE
902 My, My, My (MF)/Baby Where'd You Go (MF) - 7/51

PAR PRESENTATION (a subsidiary of Prestige)
904 Each Time (MF)/Lost (BW/MF) - 9/51

PRESTIGE
904 Each Time (MF)/Lost (BW/MF) - 10/51
917 Baby Mine (MF)/What's The Matter With You (MF/SC) - 1/52


LEADS: BW = Bill Westbrook; MF = Maggie Furman; SC = Sam Copney




Unca Marvy's Home Page
More Articles