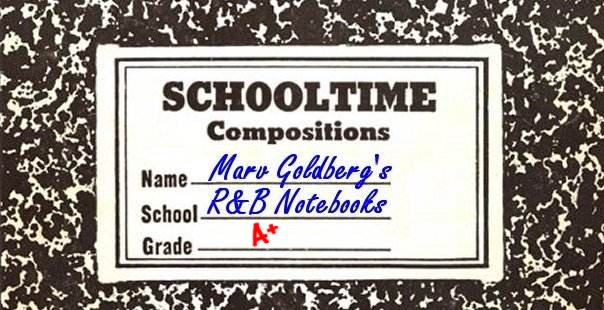 The Cap-Tans

By Marv Goldberg

Based on interviews with Harmon Bethea,
Lester Fountain, and Wilbur Griffin


© 2004, 2009 by Marv Goldberg
The Cap-Tans, in their original incarnation, were only around for a couple of years (and, in spite of all the labels they seemed to be on, they only recorded for Lillian Claiborne). They must have done something right, though, one of their songs was also recorded by the Ravens, another by the Crows, and a third by the Sparrows and the Saigons.

The story of the Cap-Tans is actually the story of two other groups: the Progressive Four and the Buddies.


The Progressive Four were a Washington, D.C. spiritual group, whose roots go back to the late 1920s. The original group was featured on radio programs in June 1929 and recorded four sides for Columbia in April 1930. When I spoke to Harmon Bethea, he said that he thought the original Progressive Four were Doug Sommers (baritone), Johnny Allen (bass), Wilburt Griffin (lead baritone), and Hartwell Mouton (tenor). By the time our story begins, immediately after World War II, the members of the Progressive Four were six in number: Lindsay Wilson (tenor), Hartwell Mouton (tenor), Wilburt Griffin (baritone), Oliver Armstead (bass), Tom Singletary (guitar), and the newly-added Harmon Bethea (tenor, baritone, bass). Bethea, a veteran of the European Theater of World War 2, was attending Washington Junior College Of Music. At this time, the group was managed by Lillian Claiborne, an entrepreneur who owned the local DC Records.

The Progressive Four appeared on radio programs, live shows (with DJ Hal Jackson, who was on D.C. radio before relocating to New York), and even some early TV shows. In 1947 and 1948, they had a series of recordings on the DC label, about a third of which were secular (including "St. Louis Blues," "Darling Nellie Gray," and "Satchelmouth Baby"). For some reason, "Darling Nellie Gray" and "Don't Leave Now" were also released on the Paragon label as by the "Paratones." (These are the same DC masters; the date is unknown.) Possibly they were testing the waters to see if they really wanted to sing secular music before committing themselves.

In late 1948, they changed their name to the Corinthian Singers (they were mentioned as such in the December 18 issue of Billboard) and had some further gospel releases on DC. Some of the DC gospel cuts (under both group names) were sold to Savoy and there were three releases on Savoy's 4000 series in 1949.

Enter the Buddies. Another local D.C. group, they traced their roots back to a post-war trio from the Danewood section of Northeast Washington: Floyd Bennett (first tenor), Alfred "Buddy" Slaughter (second tenor), and Bradford Fenwick (baritone). They appeared around the D.C. area and then decided to head up to New York City to find the pot of gold. While they probably weren't reduced to scrubbing pots, they didn't get the break they were looking for and Fenwick left.

Back in D.C., Bennett and Slaughter picked up Lester Fountain (baritone, guitar, and arranger) and Sherman Buckner (tenor lead) to continue the Buddies. They had a relatively unexciting career singing at school plays and talent shows.

Then, in early 1948, they met Lillian Claiborne, who became their manager. Lester Fountain regarded her as an active manager, who got them lots of bookings. (She seemed to consider it her mission in life to liven up Washington's staid night life image.) At this time, the Buddies began calling themselves the "Cap-Tans" (a name with many shades of meanings, including "captains" and "red caps").

In late 1949, Lillian Claiborne persuaded Harmon Bethea to leave the Progressive Four and join the Cap-Tans. A series of recordings followed, resulting in releases on DC, Gotham, Dot, and Coral; however, they were all recorded for her.

One day, they appeared on the radio show of local DJ Paul Chapman, joining him on a rendition of "Coo-Coo Jug-Jug (That's The Sound Of The Birds)". (Harmon did the lead and Chapman did the whistling.) He liked the results so much that he approached Lillian Claiborne and had the Cap-Tans record it with him. Released in June 1948 on DC Records, the flip was Chapman's "You'll Always Be My Sweetheart."

The next Cap-Tans' recording was a public service message decrying the evils of venereal disease. Called "Put It Down", it was on the Allied label and was broadcast once, on October 1, 1949, at 10:00 on the ABC network.

Then there was 1949's: "Goodnight Mother" and "Let's Put Our Cards On The Table". Both were led by Paul Chapman.


Slaughter, Bethea, Fountain, Bennett, and Buckner signed a recording and management contract, on February 4, 1950, with Lillian Claiborne and her (mostly silent) partner Winfield Adams. The guys agreed to record exclusively for the two, who could lease, sell, or otherwise peddle the results in any manner. It was a one-year deal (with an additional one-year renewal option, which subsequent events prove that she exercised), and, for royalties, they got the princely sum of one cent for each record sold. Claiborne and Adams also got to be their personal managers (and received 15% of the group's earnings for their duties). However, on July 14, at the bottom of that same contract, Winfield Adams signed it all away: "I hereby transfer and assign all my right, title and interest in and to the above written contract to Lillian N. Claiborne, for value received."


The Cap-Tans then settled down to do some serious recording. They cut "My My Ain't She Pretty," with Harmon Bethea and Alfred Slaughter in the lead and "Never Be Lonely," led by Floyd Bennett. These masters were sold to Ivin Ballen's Gotham label (the distributor for DC) and were released in April 1950. The sides were reviewed on May 13 (both "fair"), along with Hadda Brooks' "I Hadn't Anyone Till You," Annie Laurie's "I'll Never Be Free," the 4 Tunes' "Don't Blame My Dreams," and the Striders' "Cool Saturday Night."

The record didn't do particularly well, and Ballen claimed to have lost money on it. Thus, when Lillian Claiborne sent him some new recordings by the Cap-Tans, he wouldn't even listen to them.


This is why their next effort, "I'm So Crazy For Love" (led by Sherman Buckner)/"Crazy Bout My Honey Dip" (led by Harmon Bethea) was farmed out to Randy Woods' Dot Records for an August 1950 release. It was reviewed on October 21 (both sides "good"). Other reviews that week went to Dinah Washington's "Harbor Lights," Margie Day's "Street Walkin' Daddy," and Johnny Preston's "Oh, Babe."

"I'm So Crazy For Love," while never a national hit, did so well locally that the Ravens covered it on Columbia in December. "Crazy Bout My Honey Dip" would see revivals by the Sparrows (as "Hey," on Jay-Dee in 1954) and the Saigons (as "Honey Gee," on Dootone in 1955).


In December 1950, there was a second Dot release: "Chief, Turn The Hose On Me" (led by Harmon Bethea and Alfred Slaughter). The flip was "With All My Love" (with Sherman Buckner out in front). "Chief, Turn The Hose On Me" was another Cap-Tans' song that would see a revival, this time as the Crows' "Call A Doctor," a July 1953 Rama release. The platter was reviewed on December 23 (both sides "good"), along with Ivory Joe Hunter's "You Thrill Me," Margie Day's "Little Red Rooster," and the Paul Williams Orchestra's "Blues At Daybreak."

On March 1, 1951, the Cap-Tans signed a contract with Lillian Claiborne giving her 5% of their fees from engagements. It's difficult to tell exactly what's going on here, but the phrase "she will notify the Cap-Tans' manager..." appears, so it's likely that they'd gotten themselves another manager by this time. The contract also says that there's a balance due her of $758.79 and the whole thing was assigned to their booking agent, James Evans.

A few days later, on March 5, there was a note (on Claiborne-Davis stationery) saying that the Cap-Tans had cut four sides for King Records at U.S. Recording. It goes on to say that Claiborne actually held and paid for the session, for which the Cap-Tans received $325. Lester Fountain's signature doesn't appear (probably because he'd received his draft notice by then), nor do the titles of the songs. It difficult to know what to make of this, since nothing by them ever appeared on King. [Note that "Davis" was Claiborne's DC label partner, Haskell Davis. As well as being from the nation's capital, the label's name was formed from their initials.]

A contract dated March 10, 1951, between Claiborne and Ivin Ballen of Gotham Records, leases three masters to Gotham: "I Thought I Could Forget You," "Yes," and "Waiting At The Station." Remember that the Cap-Tans' first Gotham record did poorly, leading Claiborne to farm things out to Dot Records. Those did better, and now Ballen regretted not having had the Cap-Tans all along. It was a lovely (and ultimately meaningless) contract. It stated that all further recordings by the group through February 4, 1952 (at which time their contract with Claiborne would run out) would be made under Gotham's direction, at a studio of their choice. Gotham had the final say on what was recorded, but promised to try their best to pick tunes that had Claiborne-Davis as the publishers. Gotham got to deal directly with the Cap-Tans, including paying them royalties directly. Claiborne said she was the owner of the name "Cap-Tans," and claimed she'd applied for a trademark. Just to generate a little more revenue, she also got two cents per record sold. (The contract was witnessed by Gotham executive Harry Finfer, who'd later go on to own Guyden Records.) Finally, Gotham sent a telegram, dated the same day, informing booking agent James Evans of this contract.


The reason I called this contract meaningless is that, although Gotham issued "Yes" (a tune that had also been done by the Progressive Four back in 1948) and "Waiting At The Station" that same month, there were no further releases on the label. "I Thought I Could Forget You" (aka "I Always Remember"), "I Love You So," and "Grateful" were three masters that turned up in the Gotham files. Were they actually recorded for Gotham? Were they DC masters that Claiborne sold to Gotham? We'll probably never know. What we do know is that after "Yes," Gotham never issued another record by the Cap-Tans.

When Lester Fountain was drafted in the spring of 1951, his replacement was Raymond Reeder (baritone and guitar).

There might have been more correspondence between Gotham and Claiborne that no longer exists, but the last original recordings by the Cap-Tans were issued on Decca's Coral subsidiary (as the "Captans") in November 1951, long before the February 2, 1952 date that was supposed to govern the Gotham contract. The songs ("Asking" and "Who Can I Turn To") were, of course, also DC masters. The group on these was Sherman Buckner (lead on both sides), Alfred Slaughter, Floyd Bennett, Harmon Bethea, and Raymond Reeder.

This record was reviewed on December 1 ("Asking" was rated "fair"; the flip, "poor"). Other reviews that week were for the Falcons' "How Blind Can You Be," the X-Rays' "Charmaine," the Ray-O-Vacs' "Charmaine," Louis Heywood's "Love Me Or Leave Me," and the Robins' "Around About Midnight."

In spite of the way the Cap-Tans were handled, they were a very good group, with smooth harmonies and the ability to rock their jump tunes. They played the Howard Theater four times in their career, but mostly did smaller clubs. These included Washington's famed Club Caverns, the Blue Mirror, the Five O'Clock Club, and the Senator Theater. There was also Sparrows Beach in Annapolis and the Showboat Lounge in Philadelphia.

But with no national hits to their credit, the Cap-Tans were finding it hard to hold on. By mid-1953, when Lester Fountain came out of the service, the Cap-Tans had disbanded. (The last mention I can find of them is an April 1953 appearance at the Blue Mirror, right after a series of one-nighters.) They tried again for a while with Lester Fountain, Alfred Slaughter, Bradford Fenwick (of the original Buddies), tenor Elmo "Chico" Anderson, and baritone Lorenzo Miller. However, they weren't happy with the original material they came up with, so they never went back to Claiborne. Sometime in 1954, the Cap-Tans completely faded into history.

However, that wasn't the end of their releases. In November 1953, Dot reissued "With All My Love" and "I'm So Crazy For Love." In the 70s, Les Moss (Les Moskowitz) obtained many unissued DC masters from Lillian Claiborne and released them on his Roadhouse label. Thus we got to hear "Feel Like Balling Some More" from 1950, as well as "Grateful" and "I Love You So" from 1951. These last two were also released on a Flyright CD (I Always Remember) in 1992 (the title track is actually a mistitled "I Thought I Could Forget You"). Finally, in 1975, there was a bootleg Gotham release featuring "Grateful" and "Don't Believe What They Say About Me." The disc used a number (261) that had originally belonged to a Camille Howard release.

When the Cap-Tans dissolved, Harmon Bethea returned to Gospel singing with a group called the Progressiveaires. They were: Moses Oliver (lead), Paul Davis (tenor), Harmon Bethea (baritone), James Baker (baritone), Ezra Davis (bass), and Leo Carter (guitar). Carter had been with the Clefs who had recorded "We Three" for Chess and "I'll Be Waiting" for Peacock.


The Progressiveaires appeared on the Arthur Godfrey Talent Scouts program and had a couple of releases on the (what else?) DC label in 1955. When Ezra Davis left, they changed their name to the Octaves, and did some recording (unreleased) for DC.

And then, Harmon Bethea decided to resurrect the Cap-Tans name. In early 1958, the "L'Cap-Tans" (a name they decided on to make themselves sound "exotically Spanish") consisted of Lester Britton (lead), Richard Stewart (first tenor and baritone), Elmo "Chico" Anderson (second tenor; from the 1953 Cap-Tans), Harmon Bethea (baritone), and Francis Henry (guitar).


This group had a single release on Hollywood Records around April 1958: "The Bells Ring Out"/"Call The Doctor." The former was led by Lester Britton; the latter, a not particularly interesting remake of "Chief, Turn The Hose On Me," by Harmon Bethea. As far as I can tell, the disc wasn't sent out for review.

By early 1959, "Baby Jim" Belt had been added to the lineup. With him in the lead, this aggregation churned out "Homework" and "Say Yes" for DC in February 1959. Both songs were rated "poor" on March 16. However, in spite of that, Savoy purchased the masters and released the tunes again in April. This time, with a larger label behind them, the same two songs were upgraded to "fair." Probably because the name didn't make the slightest bit of sense (and was difficult to spell in the bargain), the "L'Cap-Tans" then reverted to the "Cap-Tans."


In September 1960, there was a Cap-Tans' release on Detroit's Anna label (owned by Berry Gordy's sisters, Gwen and Anna, who were married to Harvey Fuqua and Marvin Gaye, respectively). This group consisted of Bethea and Belt, along with tenors Roosevelt "Tippie" Hubbard and James "Toy" Walton (both of whom would end up with Harold Lucas' Clovers). "I'm Afraid" was led by Tippie; "Tight Skirts And Crazy Sweaters" was fronted by Harmon.

Then there was a release on Hawkeye (another of Claiborne's labels), in November 1961, credited to "Wailing Bethea And The Cap-Tans." "Annie Penguin" was led by Baby Jim. The flip, "Rockin' In The Jungle," was led by Harmon Bethea.

In 1962, the Cap-Tans (whoever they might have been at the time) were used to back up Jerry Holland on a DC release, "A Big Bite Of The Blues." (Possibly accidentally, the hyphen was left out of the group's name on the label; they were therefore billed as the "Captans.") The flip, "Ain't No Big Thing," was by Bob Marshall's Crystals.

There was a single release on Loop (another Claiborne label) in early 1963: "Revenue Man" was led by Baby Jim Belt. The flip was "Crazy About A Woman." It was issued as "Bethea And The Cap-Tans."

In May of 1963, the Golden Oldies - Volume 1 LP on the prestigious-sounding International Award Series label had three tunes by the "Cap-Tans": "Lookin' Ahead," "I'm Dreamin' Again," and "That's Where Heartaches Begin."

The next stop was Sabu Records (which may have been yet another Claiborne label); the group, once again "Bethea And The Cap-Tans," was Harmon Bethea (lead), Johnny Hood (tenor), George Nicholson (tenor, baritone), Robert Osborn (baritone), and Paul Earl (organ). Their first release, in October 1963, was "Whenever I Look At You"/"'Round The Rocket." This was followed, in December, by "You Better Mind"/"I Wanna Make Love."

And then, the British Invasion. The entire American music industry was turned upside-down. To survive now, you needed a gimmick. The one that Bethea and Claiborne selected was that, from now on, he'd wear a mask. For the rest of the 60s and 70s, Harmon Bethea would usually be known as "The Maskman" ("Mask Man," "Masked Man," or "Bethea, The Masked Man"; obviously, consistency didn't play a big part in it).

The beginning and end was with 1964's "The Maskman And The Cap-Tans" (the beginning of the Maskman and the last record credited to the Cap-Tans). This was "Love Can Do Wonders," backed with "Chicken Wings," on the Ru-Jac label. This group consisted of Harmon Bethea (lead), Johnny Hood (tenor), Richard Stewart (tenor, baritone), and Eddie Young (bass).

Then, they got another idea. The mask was good, but what did that make the group? Who knew what a "Cap-Tan" was? Did it make sense? Was it relevant? Nope, it was time to change. James Bond was big. Secret agent and spy movies were big. Gone were the Cap-Tans; now they were the Agents.

The first Agents record (by "Mask-Men And The Agents") was on Hit Bound, a remake of the Moonglows' "In My Diary." The flip was called "Hard To Get Along."

After this, there were releases on Loop, Mask, Capcity, Gamma, Dynamo, Musicor, B.B.C., Lebby, Vigor, Jan Jan, and Smith's. At least Loop, Dynamo, and B.B.C. were Claiborne labels. Since these are pretty much Soul records (and I've never heard any of them), no attempt will be made to do anything more than list them in the discography.


By 1968, Richard Stewart and Eddie Young had left, to be replaced by baritone Paul Williams and bass Tyrone Gray. Around 1976, Paul Ruffin replaced Paul Williams.


Finally, after 20 years in the business, Harmon Bethea had a hit-making formula. His "One Eye Open" and "My Wife, My Dog, My Cat" (both on Dynamo) hit the R&B charts (#20 and #22, respectively in 1968 and 1969). He kept churning out record after record well into the 70s (note that two on Musicor and one on Dynamo were issued under his own name). Through all of this, however, Harmon Bethea kept his "day job" (a mail clerk for the Army Department). Since he had seen the ups and downs of show business for years, it was probably a wise choice, although it severely limited his ability to tour.

And that's the story of the Cap-Tans. It kind of wandered around, all over D.C., but finally resulted in a couple of hits for Harmon Bethea.

Harmon Bethea, age 86, passed away on December 18, 2009. Of the other original Cap-Tans, Sherman Buckner died in 1981 and Alfred Slaughter in 1996.


Discography courtesy of Ferdie Gonzalez. Special thanks to George Moonoogian. Jeff Beckman, and Les Moss.



THE PROGRESSIVE FOUR
DC
8036 I Want A Little Girl (HB)/St. Louis Blues (HB) - 12/47
8037 Darling Nellie Gray (LW/HB)/Don't Leave Now (LW/HB) (disc re-released on DC 8037 as by "Billboarders") - 12/47
8038 You Can Run On/I Cried Holy - 12/47
8042 I Ain't Ready To Go/Old Time Religion - 1/48
8043 I'm Tired/I Want To Die Easy - 1/48
8047 Basin Street Blues/My Mother's Eyes - 2/48 (both sides backing Jerry Strong; disc re-released as Paragon 8047)
8048 Yes (WG)/Satchel Mouth Baby (HB) - 4/48
8050 Psalm XXIII - Remember Me (Bill Dillard &)/Psalm I - Bread Of Heaven (Bill Dillard &) - 48
8052 Ring Those Golden Bells/Vale Of Time - 6/48


PARAGON (as the Paratones - same masters as D.C.)
8037 Darling Nellie Gray (LW/HB)/Don't Leave Now (LW/HB) - ??


DC
8057 Farther Along/There'll Be A Great Day - 10/48


SAVOY
4001 You Can Run On/I Cried Holy - 49
4006 I Ain't Ready To Go/Old Time Religion - 49



THE CORINTHIAN SINGERS
DC
8057 Farther Along/There'll Be A Great Day - 10/48
8059 I Got A Home/Rocks And The Mountain - 49
8061 Little Old Bible Of Mine/Listen To The Lambs - 50
8062 I Want To Rest/One Day - 50


SAVOY
4000 I Got A Home/Rocks And The Mountain - 49


DC
8061 Little Old Bible Of Mine/Listen To The Lambs - 50
8062 I Want To Rest/One Day - 50



THE CAP-TANS
DC (Paul Chapman & Cap-Tans)
8054 Coo-Coo Jug-Jug (That's The Sound Of The Birds) (HB/PC whistling)/You'll Always Be My Sweetheart (PC) – 6/48


ALLIED
A-12326 Put It Down (HB) - 10/1/49
A one-sided public service recording on the evils of venereal disease.


DC
8064 Goodnight Mother (PC)/Let's Put Our Cards On The Table (PC) - 49


GOTHAM
233 My My Ain't She Pretty (HB/AS)/Never Be Lonely (FB) - 4/50


DOT
1009 I'm So Crazy For Love (SB)/Crazy About My Honey Dip (HB) - 8/50
1018 With All My Love (SB)/Chief, Turn The Hose On Me (HB/AS) - 12/50


GOTHAM
268 Yes (SB/HB)/Waiting At The Station (HB) - 3/51


CORAL (as the "Captans")
65071 Asking (SB)/Who Can I Turn To (SB) - 11/51


DOT (reissues)
15114 With All My Love (SB)/I'm So Crazy For Love (SB) - 11/53


ROADHOUSE (unreleased DC tracks)
1016 I Thought I Could Forget You (SB)/I Love You So (SB) (both recorded 51) - 73
1023 Feel Like Balling Some More (HB) (recorded 50)/[I'm Seeking Revenge - Heartbreakers] - 74


GOTHAM
261 Grateful (SB)/Don't Believe What They Say About Me (HB) - 75
This was a bootleg release of 1951 DC masters; the original Gotham 261 was by Camille Howard.


FLYRIGHT (1951 masters found in the possession of Gotham Records)
CD46 I Always Remember - 92
Grateful (SB)
I Love You So (SB)
I Always Remember (SB) (this is "I Thought I Could Forget You")
Yes (SB/HB)
Waiting At The Station (HB)



THE PROGRESSIVEAIRES
DC
220 My Journey's End (MO)/Let The Birds Sing His Praises (JB/HB) - mid-55
228 When We All Get Together In The Lord/The Bongos Are Beating Out Salvation - 55



THE OCTAVES
UNRELEASED DC
Open Up And Let Me In (HB) - ca. 56
I Just Lost My Sweetheart (??)



THE L'CAP-TANS
HOLLYWOOD
1092 The Bells Ring Out (LB)/Call The Doctor (HB) - ca. 4/58


DC
0416 Homework (BJ)/Say Yes (BJ) - 2/59


SAVOY
1567 Home Work (BJ)/Say Yes (BJ) - 4/59



THE CAP-TANS
ANNA
1122 I'm Afraid (TH)/Tight Skirts & Crazy Sweaters (HB) - 9/60


HAWKEYE (Wailing Bethea & Cap-Tans)
0430 Annie Penguin (BJ)/Rockin' In The Jungle (HB) - 11/61


DC (Jerry Holland & Cap-Tans)
0433 A Big Bite Of The Blues/[Ain't No Big Thing - Bob Marshall's Crystals] - 4/62


LOOP (Bethea & The Cap-Tans)
100 Crazy About A Woman (??)/Revenue Man (BJ) - 5/62


INTERNATIONAL AWARD SERIES AKS-221 - Golden Oldies - Vol. 1 - 5/63
Contains three sides by the Cap-Tans:
Lookin' Ahead
I'm Dreamin' Again
That's Where Heartaches Begin


INTERNATIONAL AWARD (The Cap-Tans)
222 Annie Penguin/Nobody's Here - 10/63


SABU (Bethea & The Cap-Tans)
102/103 Whenever I Look At You (HB)/'Round The Rocket (HB) - 10/63
501 You Better Mind (HB)/I Wanna Make Love (HB) - 12/63


RU-JAC (Maskman & The Cap-Tans)
220 Love Can Do Wonders (HB)/Chicken Wings (HB) - ca. 64



THE AGENTS
HIT BOUND (Mask-Men & The Agents)
2921 In My Diary (??)/Hard To Get Along (??) - ca. 64


LOOP (Mask Man & The Agents)
701 (In A) Crowded Station (HB)/It's The Thing (HB) - 9/66
711 Roaches (HB)/I Wouldn't Come Back (HB) - 66


MASK (Maskman & The Agents)
901 The World Is A Cafeteria (HB)/Wigs (HB) - 67


CAPCITY (Maskman & The Agents)
104 The World Is A Cafeteria (HB)/Wigs (HB) - 67


GAMMA (Maskman & The Agents)
674 There'll Be Some Changes (HB)/Never Would Have Made It (HB) - 12/67


DYNAMO (Maskman & The Agents)
118 There'll Be Some Changes (HB)/Never Would Have Made It (HB) - 1/68
125 One Eye Open (HB)/Yaw'll (HB) - 8/68
131 My Wife, My Dog, My Cat (HB)/Love Bandito (HB) - 3/69
136 Get Away Dreams (HB)/I Wouldn't Come Back (HB) - 6/69
139 Moon Dream (HB)/When You Got Money (HB) (Bethea, The Masked Man & The Agents) - 69
141 One Eyed Dog In A Meat House (HB)/Never Would Have Made It (HB) - 10/69
143 It's The Thing (HB)/I Wouldn't Come Back (HB) - 9/70


B.B.C. (The Maskman)
679 Stand Up, Part 1 (HB)/Stand Up, Part 2 (Instrumental) - 9/70
679 Stand Up (HB)//Ghetto Love (HB) (Bethea The Maskman) - 70


DYNAMO (The Maskman)
148 Ain't That Some Shame (HB)/There'll Be Some Changes (HB) - 70


LEBBY (The Maskman)
7967/7968 Sitting On Your Doorstep (HB)/Ratty Ratty (HB) - 72
NOTE: also issued as "Maskman (Harmon Bethea)" with 7968 as the record number on both sides.


VIGOR (Maskmen & The Agents)
707 Stand Up, Part 1 (HB)/Stand Up, Part 2 (Instrumental) - 1/73


B.B.C. (The Maskman)
294 Stand Up, Part 1 (HB)/Stand Up, Part 2 (Instrumental) - 73
296 You'll Never Make It Alone (HB)/Over The Hill Gang (HB) - 73
297 Ghetto Love (HB)/Stand Up - 73


MUSICOR (Harmon Bethea The Mask Man)
1494 There'll Be Some Changes/Over The Hill - 74


JAN JAN (Maskmen & The Agents)
804 Prices And Crises/[Prices And Crises - The Maskman's Band] - 74
805 That's Women's Lib (HB)/[That's Women's Lib - The Maskman's Band] - 75


SMITH'S (Harmon Bethea, The Maskman & The Agents)
205 Funky Donkey Monkey Walk/Movin' And Groovin' - 76


DYNAMO (Harmon Bethea, The Maskman & The Agents)
602 That's Your Roots (HB)/Don't Play A Game (HB) - 6/77




HARMON BETHEA
MUSICOR
1393 It Could Happen To You (HB)/She's My Meat - 70


DYNAMO
145 Put On Your Shoes (And Walk) (HB)/Put On Your Shoes (And Walk) (Instrumental) - 71


MUSICOR
1483 Roaches (HB)/Talking About The Boss And I (HB) - 73


CREOLE
62 The Plainsman/Anonymous - 76


LEADS: AS = Alfred Slaughter; BJ = Baby Jim Belt; FB = Floyd Bennett; HB = Harmon Bethea; JB = James Baker; LB = Lester Britton;
LW = Lindsay Wilson; MO = Moses Oliver; PC = Paul Chapman; SB = Sherman Buckner; TH = Tippie Hubbard; WG = Wilbur Griffin




Unca Marvy's Home Page
More Articles