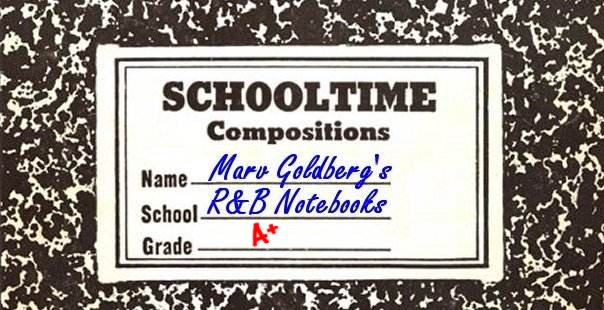 The Capitols

By Marv Goldberg

based on an interview with Kurtis Scott


© 2005, 2009 by Marv Goldberg
The Capitols, from the Fort Green section of Brooklyn, were just one of the many, many local groups that had one or two records and faded completely from sight.

Kurtis Futch, Junior (who was adopted and became "Kurtis Harris") first sang with a group called the Charmers in 1955, at the tender age of 13. One of those aggregations that started in schools, the members were: Kurtis Harris (bass), Nathaniel "Butch" Epps (lead; also known as "Little John"), Jose Harris (first tenor), and Kenny Harris (baritone; Kurtis' brother).

The Charmers played local dances and also recorded a couple of songs at Brooklyn's Polk Studios, but "Letter Of Love" and "Did You Receive The Letter" were never issued.

The aggregation didn't last long, however, since Butch Epps (also 13) was sent to a correctional facility in Goshen, New York. When Epps was released, he became a member of the Chips (of "Rubber Biscuit" fame), along with Kinrod Johnson, whom he'd met at the Goshen facility. Kurtis occasionally appeared with them as a fill-in member.

After the Chips had broken up, Kurtis and Butch took to hanging around 1697 Broadway (the CBS Building), where they were able to encounter other singers looking for that big break. Soon, first tenor Billy Hall, second tenor Eddie Jacobs, and baritone Clarence Collins joined with Kurtis and Butch to form the Capitols.

Their first manager was Richard Barrett, (former lead of the Valentines) who had been successful in bringing the Teenagers to the attention of Gee Records. However, because he was working with a lot of groups just then, he didn't have much time for the Capitols. That's when they switched managers to Marvin Herman.

The Capitols sang songs by the Dells, the Penguins, the Velours, and the 5 Keys. However, most of their material was self-penned. While they played a lot of dances, they had no major appearances that I can find, although Kurtis claimed that they did a show at the Apollo with Dr. Jive.

Probably over the summer of 1957, Clarence Collins left the Capitols to join the Chesters. However, right before they recorded "The Fires Burn No More" for Apollo in December 1957, his father pulled him out of the group, so that he could concentrate on his schoolwork, But by May 1958, when they recorded "Tears On My Pillow" (as the Imperials), he was back with them permanently. His place in the Capitols was taken by someone named Bruce.

One day, Kurtis met Don Carter (owner of Pet Records) in Goody's Record Shop. Kurtis had known Carter from his time in the Chips and they soon agreed that the Capitols would record for Pet.

Sometime in October or November 1958, the Capitols recorded a couple of songs at the Walter Scott Studios in the CBS Building, both led by Nathaniel "Butch" Epps: "Angel Of Love" (with Kurtis' stuttering bass) and "Cause I Love You."

As far as I can determine, the resulting record (which was released in November) was never sent out for review. Worse, there was another Capitols group around that recorded for Triumph Records, which did send their disc to be reviewed.

Finally, Eddie Jacobs' mother made him quit the Capitols, so that he could get a job (he would occasionally sing with the Pearls in the future). The Capitols weren't going anywhere anyway, but this was what finished them off.


Kurtis then turned to solo work, having releases on Josie and Diamond (as "Kurt Harris"). To get out of a contract, he changed his name to "Kurtis Scott," and had releases on Don Robey's Sure Shot label, Marky Ho, Cherokee, and Apache. He then went on to become an actor, having small roles in "The French Connection," "Serpico," and "Panic In Needle Park."




PET (the Capitols)
807 Angel Of Love (NE/KH)/Cause I Love You (NE) - 11/58

LEADS: NE = Nathaniel "Butch" Epps; KH = Kurtis Harris


JOSIE (Kurt Harris)
898 Let Her Dance/I Can't Love Nobody Else - 1962
902 Uh Huh/You Better Shut Your Mouth - 1962

DIAMOND (Kurt Harris)
158 Emperor Of My Baby's Heart/Go On - 1964

SURE SHOT (Kurtis Scott)
5020 No, No, Baby/No Place Like Home - 1966

MARKY HO (Kurtis Scott)
100 Moon River/[Moon River - instrumental] - 1975

HAPPENIN' (Kurtis Scott)
101 Build, Build, Build, Part 1/Part 2 - 1976

CHEROKEE (Kurtis Scott)
101/102 Teach Me To Love Again/Lonely Singer - ?

COMMUNICATION (Kurtis Scott) (single sided record)
406 If You Feel It (Get Up And Dance) - ?

APACHE (Kurtis Scott & The Unity)
100 Brother/Black Child - ?
LP 104 I'm In The Mood For Love (jazz guitar solos) - ?
Titles unknown
LP 22377 Music For The People - ?
Brother
Black Child
Build, Build, Build
Life Has Been Good To Me
Let The New World Come In
Let's Party After Hours

UNFORGETTABLE MUSIC (Kurtis Scott) (CD single)
???? Let's Party After Hours/Life Has Been Good To Me - 2004

LIVING SOUL (Kurtis Scott)
???? No No Baby/ No Place Like Home - 2004
???? Classic Collection (CD) - 2004
If You Feel It (Get Up And Dance)
Baby I Love You
I Who Have Nothin'
Emperor Of My Baby's Heart
Go On
Baby Teach Me To Love Again
Uncrowned Champion
The Blues Will Never Die/You Got The Blues/Let Me Tell You About The Blues
Brother Get Yourself Together
Black Child
Let's Party After Hours

PEOPLES POTENTIAL UNLIMITED (Kurtis Scott)
028 If You Feel It (Get Up And Dance)/Uncrowned Champion - 2011

OUTTA SIGHT (Kurtis Scott)
002 Build, Build, Build/Part 2 - 2012




Unca Marvy's Home Page
More Articles