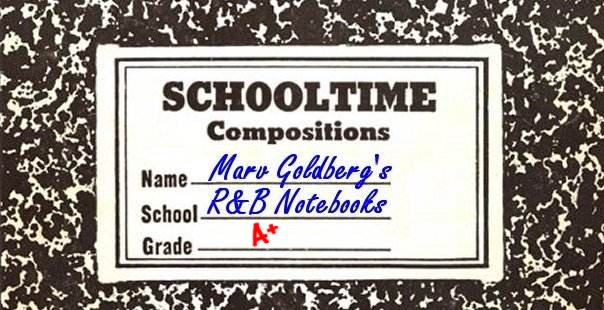 The Cashmeres

By Marv Goldberg

Based on interviews with Dodd Hicks
and Romeo Shuler


© 2005, 2009 by Marv Goldberg
"My Sentimental Heart," "Don't Let It Happen Again," and "Little Dream Girl" have all been collectors favorites for years. Yes, the Cashmeres recorded for Mercury and Herald, but there are a few unexpected twists along the way.

The group that would become the Cashmeres formed way back in 1949. All the members, who knew each other from the neighborhood, attended the brand-new McNeal Turner High School, in Northwest Atlanta, Georgia. They originally got together in response to a school-sponsored talent show, practicing on Atlanta's street corners. Calling themselves the Crooners, the original members were: Dodd Hicks (lead tenor), William Butts (tenor), Ralph Riley (baritone), and Bobby Arnold (bass). (By the way, they won the talent show!)

With the Orioles for inspiration, the guys decided to keep going. They did a lot of practicing and started appearing at local Atlanta clubs. When they found out there was already a Crooners group around (a white Pop group that was doing some recording), they had a general meeting to decide on a new name. Both of the leading choices had to do with articles of clothing that some of them were wearing: argyle socks and cashmere sweaters. The sweaters won and the Crooners became the "Cashmeres."

Now that the identity crisis was over, another problem surfaced: since they were young, some of their parents started giving them a hard time. By 1951, both Bobby Arnold and William Butts had dropped out. Dodd knew a bass named Romeo Shuler, Jr. from the neighborhood and brought him on board. Romeo, in turn, knew a tenor named Henry Boyd and soon the Cashmeres were back up to four members. Since both Romeo and Henry were older than Dodd and Ralph, there was no more complaining from parents.

Along the way, the Cashmeres started listening to groups other than the Orioles. Their favorites, over the years, would be the Moonglows, the Clovers, the 5 Royales, the Midnighters, the Dominoes, and the Drifters. At their appearances, they'd have "battles" with the likes of James Brown and the Famous Flames, Eddie Harris and the Blue Dots, and Richard Hunter's Twilighters.

The big local R&B station was WAOK, home of Zenas Sears, as well as a couple of DJs who were recording artists: Zilla Mays and Piano Red. WAOK had a policy of allowing students to practice being DJs on Saturdays and this is how the Cashmeres met another jock named Mark Allan. He took an interest in them and ended up becoming their manager.

Through Mark Allan, they hooked up with Mercury Records. For their audition, they went to the local Greyhound Bus terminal and used one of those "record your voice" booths to cut a dub of a potential chart topper called "She's Got Hips." They mailed it off to Mercury and, in time, back came a contract.


One day, in October 1954, when Dodd was 17, Ralph 18, Henry 21, and Romeo the grand old man at 22, the Cashmeres boarded a train for New York City, where, on the 14th, they recorded four tunes: "My Sentimental Heart" (led by Dodd), "Yes, Yes, Yes" (fronted by Henry), "By And By," and "Don't Mistreat Me" (neither of which Dodd remembers). The session was set up by a&r man Bobby Shad and produced by bandleader/arranger Leroy Kirkland (one of the writers of "My Sentimental Heart," which was originally a Country and Western tune). All four songs were presented to them at the start of the session. Working through the night, it took several hours for the Cashmeres to learn the four songs and a few more to record them (about eight hours in all).

Mercury released "My Sentimental Heart"/"Yes, Yes, Yes" in November. On November 4, both sides were rated "good" in the trades. Other reviews that day went to the Crickets' "Be Faithful" and Hazel McCollum's "Annie's Answer." As the product of a local group, the record got a lot of play on WAOK; on January 8, 1955 it was reported that "Yes, Yes, Yes" was a Tip in Atlanta.

Now that they were "famous," they got to appear at a polio benefit given by the Atlanta chapter of Jack And Jill Of America on January 20. They joined "four bands and scores of entertainers" (none of whom was identified in the blurb). Also present, as one of the MCs, was Mark Allen.

The Cashmeres' next session was held on April 6, 1955, at which time they recorded another four songs: "There's A Rumor" (written and led by Dodd), "Second Hand Heart" (Henry), "Don't Let It Happen Again" (Dodd), and "Boom Mag-Azeno Vip Vay" (Henry). This was another New York session and, once again, Mercury put them up at the American Hotel (around 42nd Street and 8th Avenue). Not the kind of excitement you want: the hotel caught fire while they were there.

Mercury issued "Don't Let It Happen Again"/"Boom Mag-Azeno Vip Vay" that same month. The disc was reviewed (both sides "good") on May 14, along with the 5 Keys' "The Verdict," Etta James' "Hey Henry," the Jacks' "Why Don't You Write Me," the Penguins' "Kiss A Fool Goodbye," the Tenderfoots' "Save Me Some Kisses," the 5 Dukes' "I Cross My Fingers," and the Nu-Tones' "Goddess Of Love."

In June 1955, the Cashmeres had the one appearance that Dodd is really proud of: a local niteclub called the Royal Peacock. Ruth Brown was also on the bill and the show was memorable for standing room only inside and a line that circled around Auburn and Piedmont Avenues.

When "Don't Let It Happen Again" failed to take off, Mercury dished out their last platter in July: "There's A Rumor"/"Second Hand Heart." Again both sides got "good" reviews (on September 17), along with the Voices' "Hey Now," the Fi-Tones' "Foolish Dreams," and the Colts' "Adorable."


Not long after this, Mark Allan got the Cashmeres what seemed to be a golden opportunity: a week's engagement at the prestigious Latin Quarter in New York City. They started working with a local pianist, Columbus Calvin Pearson, Jr., on orchestral arrangements for their tunes. But when they were ready to leave for New York, the arrangements still weren't ready. Allan told them not to worry, he'd ship everything to them. Alas, when they got to the Big Apple there were no arrangements for them. Since none of them could write music, there was nothing they could give the Latin Quarter orchestra. Their appearance was cancelled (although the club was generous enough to pay them anyway) and they had no choice but to return to Atlanta. This incident disgusted Dodd to the point that he just upped and joined the Air Force in December 1955 ("I didn't even tell my mother!"). [Columbus Pearson moved to New York in January 1959 and, as "Duke Pearson," began a noteworthy career as a jazz pianist, producer, arranger, and a&r man.]


Needing a new lead singer, the rest of the Cashmeres turned to Grover Mincy, a soloist who appeared (as "Grover Mitchell") in many of the same Atlanta clubs as they had.

After the Cashmeres' one-year contract with Mercury had expired, they hooked up with Al Silver and Jack Angel's Herald records (presumably through Mark Allan). In March of 1956, Al Silver proudly announced the signing of the Cashmeres and the Mint Juleps. That same month they recorded six tunes, all led by Grover: "Little Dream Girl," "Do I Upset You," "Separate The Good From The Bad," "Please Don't Tell 'Em." "Hold Me Close," and "Talk It Over." The first two of these became their only Herald release in April.

Once again the trades rated both sides "good" (on April 28, 1956). Other reviews that week went to the Teen Queens' "Baby Mine," Clyde McPhatter's "Treasure Of Love," the Flairs' "In Self Defense," the Drivers' "Smooth, Slow And Easy," the Diablos' "You Are," the 5 Pennies' "Money," and the Chateaus' "Darling, Je Vous Aime Beaucoup."

However, once again a Cashmeres record failed to chart. It's possible that the group broke up in mid-1956, but their story doesn't end there. Mark Allan may have gotten the group to change their name, or else he just persuaded Herald to release a couple of the songs in the can after the group's demise. However it happened, "Hold Me Close" and "Talk It Over" were issued on Herald's Ember subsidiary, in August 1957, as by the "Marktones" (as in Mark Allan). Both sides feature the voice of Grover Mitchell. [Thanks to Mike Sweeney for pointing all this out.] "Hold Me Close" was rated "good" on August 26, along with the Coasters' "Idol With The Golden Head," the Midnighters' "What Made You Change Your Mind," Andre Williams' "Jail Bait," the Shells' "Baby Oh Baby," Don & Dewey's "Leavin' It All Up To You," T.V. Slim's "Flat Foot Sam," the Cadets' "Hands Across The Table," the 4 Haven Knights' "In My Lonely Room," the Schoolboys' "Carol," the Guytones' "You Won't Let Me Go," and the Tempo-Mentals' "Burning Desire."

Note that there's a second Marktones' record listed in Ember discographies ("Yes Siree"/"Hey Girlee"), but, to the best of my knowledge, no one's ever seen it, nor was it sent out for review at the time. According to Romeo Shuler, the group never recorded those songs, so it must have been some other group that Mark Allan was involved with. The last time we hear of Mark Allan is in 1958, when he released a record by Larry Darnell on his MAP (Mark Allan Presents) label.


Somewhere along the way, the French subsidiary of Mercury released an EP with the Cashmeres on one side ("Boom Mag-Azeno Vip Vay" and "Don't Let It Happen Again") and two Platters songs on the other ("You'll Never Never Know" and "It Isn't Right"). Since both of the latter tunes were released in August 1956, the EP couldn't have been issued before that time. Probably from the Fall of 1956, it's a mystery why Mercury would release two songs by an unknown (in France, at any rate) group, that were over a year old, and which hadn't sold the first time.

By the time that Dodd came out of the Air Force in December 1957, the group had broken up. Grover Mitchell had joined Atlanta's Blue Dots for a single session that produced "Saturday Night Fish Fry" and "Please Don't Tell 'Em" on Ace in March 1957. (He was not on any of their Deluxe records in 1954 and original lead singer Eddie "Monkey Man" Harris returned for their N.R.C. release in 1958.) Throughout the 60s and into the 70s, Grover had a solo career, leading to releases on many different labels. They're listed in the discography, courtesy of Brian Poust, of the Georgia Soul blog.

Dodd wasted no time in putting together another Cashmeres group. Before the end of December, he'd gotten Henry Boyd back and added tenor Langston George and baritone Edward Patten, both of whom had just recorded "Whistle My Love," as part of Gladys Knight's Pips. After that record had been released on Brunswick in January 1958, it started to make a little noise and Langston and Edward went back with Gladys. Dodd then convinced Ralph Riley to rejoin. However, Romeo Shuler had quit for good and Norman Lumpkin, another neighborhood friend, became the new bass.

The Cashmeres then recorded a couple of tunes for Bill Lowery's NRC Records (National Recording Corporation). Dodd wrote and led "Heaven Only Knows" and "Tippi-Tippi-Wang-Wang," which were released on Wonder (an NRC subsidiary) in August of 1958. However, for whatever reason, the company picked a different spelling of the group's name ("Kashmirs"), although the group never spelled it that way. (You did know that cashmere fabric was named after the Kashmir region of India, didn't you?)

The record was reviewed on September 1, and didn't fare too well (or maybe it did: both sides were rated "fair"). Other reviews that week went to the Moonglows' "Ten Commandments Of Love," Little Richard's "Baby Face," the Students' "I'm So Young," the 5 Shillings' "Letter To An Angel," King Curtis' "Ific," and the Chanters' "Five Little Kisses."

While at NRC, the Cashmeres backed up both Joe South and Roy Clark. However, the only one of these sides that Dodd can remember is Joe South's "Purple People Eater Meets The Witch Doctor."

The new Cashmeres lasted less than a year before internal problems broke them up. After that, Dodd Hicks became a soloist, with a single record (as "Dobie Hicks") on Vee-Jay in 1961: "Where Is She"/"I'll Get Along Somehow" (which is not the Larry Darnell tune).

There's another Cashmeres' record, this one from September 1959 on the ACA label: "Stairsteps To Heaven"/"Nag-Nag." While the session was arranged by Leroy Kirkland, who had written "My Sentimental Heart" back in 1954, Dodd confirms that it's a different group. [Thanks to Tom Trabosci for pointing this out.]

The years have not been kind to the Cashmeres. Henry Boyd, Ralph Riley, and Grover Mitchell have all passed away. Dodd Hicks continued doing club work, with a band, through the late 80s; he passed away on December 13, 2014. It's possible that, as 2014 draws to a close, Romeo Shuler is the last survivor.


Special thanks to Eugene Tompkins, Victor Pearlin, and Ferdie Gonzalez.




THE CASHMERES
MERCURY
70501 My Sentimental Heart (DH)/Yes, Yes, Yes (HB) - 11/54
70617 Don't Let It Happen Again (DH)/Boom Mag-Azeno Vip Vay (HB) - 4/55
70679 There's A Rumor (DH)/Second Hand Heart (HB) - 7/55

UNRELEASED MERCURY
By And By
Don't Mistreat Me

MERCURY (FRANCE)
EP 14161 Boom Mag-Azeno Vip Vay (HB)/Don't Let It Happen Again (DH)//
You'll Never Never Know/It Isn't Right - Platters - ca. Fall 1956

HERALD
474 Little Dream Girl (GM)/Do I Upset You (GM/RS) - 4/56

UNRELEASED HERALD
Separate The Good From The Bad
Please Don't Tell 'Em

EMBER (as Marktones)
1022 Hold Me Close (GM)/Talk It Over (GM) - 8/57
1030 Yes Siree/Hey Girlee [this record may never have been issued]

WONDER (as The Kashmirs)
104 Heaven Only Knows (DH)/Tippi-Tippi-Wang-Wang (DH) - 8/58


LEADS: DH = Dodd Hicks; HB = Henry Boyd; GM = Grover Mitchell; RS = Romeo Shuler




DODD HICKS (AS "DOBIE HICKS")
VEE-JAY
413 Where Is She/I'll Get Along Somehow - 10/61




GROVER MITCHELL
CINDY
001 That's A Mighty Good Reason/Everywhere I Go - 61?

HUNTER
799 Don't Let Nobody Tell You How To Live Your Life/Time Brings About A Change - 61
### That's A Good Idea/Lonely Without Your Love - 61

VEE-JAY
429 That's A Good Idea/Lonely Without Your Love - early 62

TCF
9 Take A Look/What Happened To You - 64

DECCA
31714 Loving You/Midnight Tears - 64
31747 Someone's Knockin' At My Door/I Will Always Have Faith In You - 65
31909 I Gotta Keep Movin'/Lie, Lips, Lie - 66
32015 Take Your Time and Love Me/There's Only One Way - 66

LONDON (UK)
10221 Turned On/Blue Over You - 66

JOSIE
961 Take Your Time and Love Me/Sweeter As the Days Go By - 66
968 I Don't Want To Hear It Baby/The Girl Is A Lady - 67
976 I'm Still In Love With You, part 1/part 2 - 67

UNITED ARTISTS
50522 Who Can I Turn To/This Old World - 69
50594 Cry/All Around the World - 69

VANGUARD
35113 Ah Feel She Really Doesn't Wanna Do It/She Really Doesn't Want To - 76
35139 What Hurts/I Remember Mama - 76




Unca Marvy's Home Page
More Articles