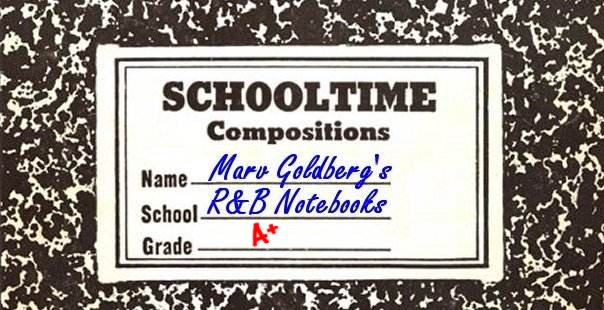 The Castelles

By Marv Goldberg

Based on interviews with George Grant
and Frank Vance

© 2002, 2009 by Marv Goldberg

The Castelles have been admired for years as the originators and the epitome of the "Philadelphia Sound", which features a high tenor lead, a bass, a seemingly endless supply of tenors in strong harmony, and minimal instrumentation. Listen for it not only in the Castelles, but in those other two contemporary Philadelphia groups, the Dreamers and George Tindley and the Dreams. In spite of its popularity with collectors, however, groups with the "Philadelphia Sound" only managed to have regional hits, not national ones.

We all know that George Grant, lead of the Castelles, was one of the first examples of the very young high tenor sound, that would culminate with Frankie Lymon and his hundreds of imitators. Well, not exactly. Everyone thinks that George was extremely young at the time of the recordings (as did George himself), but when he and I worked it out, he was actually 16 when his first record was cut. This was probably the average age for R&B singers at that time. It wasn't the age of the voices that made the Castelles memorable, it was the quality.

The Castelles story goes back to around 1949, and the choir at Sulzberger Junior High School in West Philadelphia. Overseen by Miss Joy Goings, it was your average, everyday choir, containing, among others, George Grant (Castelles), Billy Taylor (Castelles), Octavius Anthony (Castelles), Sonny Gordon (Angels), George Tindley (Dreams), George Pounds (Cherokees), Karl English (Cherokees), Melvin Story (Cherokees), and Solomon Burke.

The original members of the Castelles were: George "Pepi" Grant (lead tenor), Octavius Anthony (first tenor), Billy Taylor (first tenor, second tenor, baritone), and Clarence Dunlap (bass). They first called themselves the "Royal Castelles", a name that George just thought up ("I liked the name"). George's nickname of "Pepi" was given to him years later by denizens of the poolhall he frequented; everyone got a nickname, and, because, with his straightened hair, he looked Spanish, he became "Crosstown Pepi".

Clarence didn't last too long with the group. Since he was older and married, he just didn't have the time to devote. His replacement was Bobby Holland, who was also older and was lost to the Army. They seemed to be running out of basses to choose from, but they gave it one more shot: George had a friend who lived around the corner and shared his interest in jazz: Ron Everett. At this point the group began to stabilize.

But there was one more member to go. Around 1951, they decided to add a guitarist and Billy recruited Frank Vance, who was already in High School (Overbrook). They had known each other slightly in Sulzberger, and Billy knew that Frank played guitar around the neighborhood, accompanying various groups. When he was first approached, Frank declined ("I anticipated hearing bad harmony"). But he was finally persuaded to come to a rehearsal, and "When I heard their harmony, I joined the Royal Castelles on the spot!" Not only did they now have a guitar player, but Frank was also a second tenor, so the group's harmonies became that much richer.

During this period, they practiced songs by the Orioles, 4 Buddies, and Ravens. Later on would come the Flamingos, Spaniels, and 4 Freshmen. Says Frank, "We would duplicate their hits, and then do them our own way."

The fledgling group appeared at house parties, socials and talent shows. They played such venues as St. Ignatius Church and the Imperial Skating Ballroom. After a while, they graduated to the Devon Club (in Devon, Pennsylvania) and the Haddington Center. When "Jersey Joe" Walcott won the boxing heavyweight championship in 1951, the Castelles appeared with him at a show in Camden, New Jersey as a promotion; the DJ was Georgie Woods.

They found a manager in Lucille "Chick" McCord, who heard them singing on the street corner near where she lived. (Chick was the mother of Sharon Page, who would go on to sing with Harold Melvin and the Bluenotes.) Around this time the "Royal" was dropped from the name, and it was simply the "Castelles" from then on.

One day, the Castelles set themselves a task: everyone was to go home and try to write a song. Frank drew on two hits: the Orioles' "Crying In The Chapel" and Edna McGriff's "Heavenly Father". "How could I go about writing something like this? I listened to her voice and her words and I imagined myself as a soldier in a foxhole. The shelling has stopped and I'm thinking about the happy things like the sun, the sky, the birds, the trees, and my girl. That's how I wrote 'My Girl Awaits Me'." Frank also wrote "Midsummer Night", "Over A Cup Of Coffee", and "My Wedding Day". Billy came back with "Wonder Why", and Octavius wrote "Sweetness" and "Baby Can't You See". George's contributions were "It's Christmas Time" and "Do You Remember" (which he wrote during a study period, and had originally titled "Do You Recall?")

One day, in June or July of 1953 (by which time our Sulzberger choir singers were attending high school: Frank at Overbrook and the rest at West Philadelphia), they journeyed to a penny arcade and plunked down 25 cents to cram into a recording booth and make a dub of their voices. They had been practicing Frank's song, "My Girl Awaits Me", and this is what they picked to record. Knowing that no one had a particularly good phonograph, when they passed by Treegoob's Appliance Store (which also sold records), they took it in and asked owner Herb Slotkin if he'd play it for them.


Slotkin was impressed. His partner Jerry Ragovoy was impressed. They had been toying with the idea of starting a record label (since the record sales in the appliance store were brisk), and this was just the driving force they needed. The Castelles were almost recording artists, but first there were formal contracts, which had to be signed by their parents.

August 4, 1953. The first session for Slotkin's newly-formed Grand Records. The first session for the Castelles. They all crammed into a friend's car for a ride to Camden, New Jersey (right across the river from Philadelphia) to record. While you'd think that a group's first recording session would stand out more than anything, there's also the memory of the flat tire and having to roll it down the highway to get it repaired.

The Castelles were on their way. They recorded a few songs that day (Frank says 'day' and George remembers 'night'). Since they'd practiced so much, most of the songs were done in one or two takes.

Unfortunately, there's little left of any tapes or files from Grand, and it's difficult to piece together exactly what was recorded in that session. We know that "My Girl Awaits Me" (with George on lead) and "Sweetness" (fronted by Octavius) were done. Past that, it gets murky. There's a strong probability that "Midsummer Night" was done at the same time. Slotkin suggested that Ron sing lead; when it was finished, nobody much liked it. It's also possible that they did an early version of "This Silver Ring" (although the Grand master tapes, such as they are, hold no hint of this).

It's Frank's contention that the first Castelles record was "This Silver Ring" backed with "Sweetness". After it had been released, a slight flaw was discovered in it and the copies were recalled; it would be re-recorded at the next session. No copy of this record has ever been seen, and the few Grand master tapes that still exist don't have any early version of "This Silver Ring". However, you learn quickly that record companies 50 years ago didn't go out of their way to make things easy for us today!


What we do know is that in October of 1953, "My Girl Awaits Me" and "Sweetness" were released as Grand 101. The record started taking off in Philadelphia, and, by the week of February 20, 1954, it was a Territorial Tip in Los Angeles. Other Tips that week were the Spiders' "You're The One" (New Orleans) and the 5 Keys' "My Saddest Hour" (DC/Baltimore). Songs reviewed that week included the Clovers' "Lovey Dovey", the Flamingos' "Plan For Love", the Du Droppers' "Dead Broke", the Lamplighters' "Smootchie", the Hollywood Flames' "I Know", the Topps' "Tippin'", Shirley & Lee's "Lee Goofed", and Cozy Eggleston's "Big Heavy".


Grand was a shoestring operation, and Slotkin had neither studio nor pressing plant. The records were pressed up by his friend Ivin Ballen, owner of Gotham Records. Gotham's files indicate that by the first week in January, 11,600 45s had been pressed, and 54,200 78s.

Now that they were professional recording stars, Chick McCord got them booked into the Apollo Theater. It was their intention to get on the Amateur Show, but the Apollo found out about the record; the Castelles ended up as a guest act, singing "My Girl Awaits Me". Their uniforms at the time consisted of black slacks and bright orange jackets. Paul Roland Martinez, lead of the Vocaltones, was working as an Apollo usher at the time; he recently told George that he actually remembered the Castelles being there (it's probably hard to forget bright orange jackets). Also during this period, they were supposed to go on tour with fighter Sugar Ray Robinson (who was doing a dance act), but it never materialized. They also played Harlem's Baby Grand and the Howard Theater in DC.

Probably due to lack of experience, when "My Girl Awaits Me" didn't become an instant million-seller, Slotkin released the group's second record only a month later. Grand 103 was originally supposed to be "This Silver Ring" (led by George) and "Midsummer Night" (label proofs were found by George Moonoogian in Gotham's files), but at the last minute, "Midsummer Night" was pulled (remember, nobody liked it all that much anyway) and "Wonder Why" (with Billy in front) substituted. The record went to #10 on the Philadelphia charts, but made no noise nationally. "This Silver Ring" was written by Jerry Ragovoy, and he hovered over the recording session, making the Castelles do take after take until he was happy with it. With all that, Frank still says, "If he'd let us do our own arrangement, we could have done more with it." The tune was given to them prior to the session, but they had only practiced it a little.

In January 1954, with "My Girl Awaits Me" still doing well in various regions, Slotkin released the third Castelles record: "If You Were The Only Girl In The World"/"Do You Remember". This time George is featured on both sides. Once again, Grand had other plans originally, because label copy was found for a pairing of "If You Were The Only Girl In The World" and "Baby Can't You See" as Grand 105. These songs had been recorded in a January 11 session.

"If You Were The Only Girl In The World" was a real "oldie", having been written in 1925 by Clifford Grey and Nat D. Ayer. It had been sung by Rudy Vallée in The Vagabond Lover (1929), his first starring movie role. In 1953, it was inserted into the movie By The Light Of The Silvery Moon, in which it was sung by Gordon McRae and Doris Day. The song was chosen for the group by Slotkin and Ragovoy.

And the Castelles' first record continued to rack up sales: as late as the week of February 6, "My Girl Awaits Me" was #6 in the local Newark charts. If only Slotkin had been better at promotion and not been in such a hurry to release new records!

Quick to be issued, but slow to be pushed, "Do You Remember" became a Territorial Tip in Los Angeles on the week of May 15, 1954. Other Tips that week were the Dominoes' "Tenderly" in St. Louis and the Chords' "Sh-Boom" in Philadelphia. Another Philly Tip was Chris Powell's "Sweet Sue Mambo" (Powell was another Grand artist at the time).

This time, Slotkin let some time go by until the next Castelles release. In July 1954, he issued "Over A Cup Of Coffee" (featuring George) and "Baby Can't You See" (led by Octavius). The record was reviewed the week of July 31, 1954, along with the Counts' "My Dear My Darling". The pick hits of the week were: the Charms' "My Baby Dearest Darling", Luther Bond & the Emeralds' "You Were My Love", Ruth Brown's "Oh What A Dream", and the Orioles' "In The Chapel In The Moonlight".


By the time of their next session (around August or September), Billy Taylor had gotten into some kind of trouble and was replaced by Walter Miller. Miller, says Frank, was someone who was "always around". He could sing, and he played guitar for various neighborhood groups. He could also write songs, and the Castelles ended up recording "Marcella", one of his compositions. The lyrics "Like a bird in a windstorm/ Girl, I'll keep trying to make headway..." hover somewhere between laughable and magical (maybe someday I'll make up my mind). George led "Marcella", as well as the song chosen as its flip, a cover of the Les Paul and Mary Ford hit, "I'm A Fool To Care". (The song was also done that year by Anna Marie, who was the focus of the Marvin Phillips song of the same name, and who would soon change her name to "Abbey Lincoln".)

Released in October, the record again did well locally (even if Grand spelled their name "Castille's" in the ad). It was a Territorial Tip in Philadelphia the week of October 23 (eventually rising to #5 there). Other Tips that week were the Charms' "Hearts Of Stone" (Atlanta) and the Drifters' "Bip Bam" (Los Angeles, St. Louis, Chicago, Philadelphia, Cincinnati, and Atlanta). New releases were: the 5 Royales "Monkey Hips And Rice", Linda Hayes' "My Name Ain't Annie", and the Colonials' "Two Loves Have I".

With all the records and all the local hits, you'd think the Castelles would have been doing lots of great gigs. But they didn't. It was the same old appearances: clubs, bars, and local theaters.

They were brought back into the studio, probably a couple of weeks later, to record their version of the 1939 Yip Harburg/Harold Arlen tune, "Over The Rainbow", and George's composition of "It's Christmas Time". Unfortunately, Herb Slotkin and Octavius Anthony got into an argument about something, and Herb decided to record George without the group. The tunes were issued, as Grand 118, in November 1954, just in time for Christmas. However, "George Grant" wasn't credited on the label, but "George Castelle". It was Herb's idea, but George readily agreed.

Billy Taylor returned for the last Grand session, at which they paid tribute to Edna McGriff by recording a version of "Heavenly Father" (remember that Frank wrote "My Girl Awaits Me" having been inspired by that song). The other tune recorded that day was "My Wedding Day". Both songs were led by George and the record was released in January 1955. At this time, all but Frank were still in High School.

With nothing much happening for the Castelles, George did a little moonlighting. In mid-1955, when the Dreams had a gig in Taunton, Massachusetts, and lead singer (and former Sulzberger choir boy) George Tindley couldn't make it, George filled in for him. At the appearance, he sang lead on the Dreams' recently-released song, "I'll Be Faithful". The most memorable part of the trip? "We got beat for the money. We never got paid!"

Speaking of paid, there were actually some royalties from Grand. Not much, of course, just a couple of little checks. Frank remembers getting around $140 for "My Girl Awaits Me".


Around this time, there was dissention in the ranks. Both Frank Vance and Ron Everett got disgusted with some problems the group was having and left. Fortunately, singers in that area of the world were many, and Clarence Scott, a friend of Billy's, was hired as both a guitarist and as a baritone/bass. Now the Castelles were down to four members, and their sound changed radically.

(Frank went on to form a local non-recording group called the Nu-Tones. He also did solo work, and then went on to sing with a lot of gospel groups. Unfortunately, the Castelles never took formal photos, and there are no known pictures of Frank and Ron with the group.)

Maybe Herb Slotkin was getting tired of the Castelles; maybe he was down on vocal groups in general. Whatever the reason, he started dealings with Herb Abramson of the Atco label (a subsidiary of Atlantic Records) to take over the group. Grand a&r man Pat Pignato (also known as "Stan Pat") was put in charge of the deal. In December 1955, there was a press release saying that Stan Pat, manager of the Dell-Tones, the Dreams, and Screamin' Jay Hawkins, had gotten the Castelles signed to Atco.

Since I'm always mentioning "a&r" men, it's probably time for a definition. If only it were that easy. The term means "artist and repertoire", and probably had a slightly different meaning in each company. The basic responsibility of the a&r man is to match an artist with a song. Past that, he might rehearse the artist, oversee the recording session, seek out new talent and sign acts to the label, find songs for them to record, and do promotional work (such as visiting DJs and convincing them that the company has a superior product; he may have even on rare occasions left a few dollars with the DJs, probably just to compensate them for taking up their time). In all probability, the smaller the company, the broader the responsibilities were.

Stan Pat seems to have done it all. He started 1955 as a DJ for WTTM in Trenton, NJ. Oddly, he opposed other DJs who spoke out against the suggestive lyrics found in many R&B songs of the day. He became Grand's a&r man around May, but decided to have his office in New York, rather than Philadelphia. The commute must have been more than he could take, because in June he gave up the radio show to concentrate on Grand. Around September, he began managing Screamin' Jay Hawkins, while signing the Dreamers to Grand.

On March 15, 1956, the Castelles recorded four songs for Atco: "Happy And Gay" was led by Clarence Scott, "Hey Baby Baby", "Cheree" and "The Joke's On Me" were all led by George. The session effectively marked the end of the Castelles. George remembers that Octavius got into a disagreement with Herb Abramson about one of the tunes. "Atco was the big time, and here was Octavius arguing with them."

Slotkin, in March 1956, re-released "My Girl Awaits Me"/ "Sweetness". He probably thought that the Atco tunes would be released quickly and, since Atco had the ability to promote the Castelles, there'd be a big hit forthcoming. Might as well get a little mileage out of the old sound.


"Happy And Gay" backed with "Hey Baby Baby", songs which don't really reflect the talent of the group the way the Grand cuts did, were finally released in May 1956. "Hey Baby Baby", written by George, seems to be a slight attempt at a Frankie Lymon sound. The record was reviewed the week of June 16, along with the Platters' "My Prayer", the Dominoes' "St. Therese Of The Roses", Little Richard's "Rip It Up", the Spiders' "A-1 In My Heart", the Suburbans' "I Remember", the Rockets' "Be Lovey Dovey", the Nutmegs' "Gift O' Gabbin' Woman", the Champions' "The Same Old Story", and Long Tall Marvin (Phillips)'s "Have Mercy, Miss Percy".

Sales were disappointing and George left the group. By this time he was married and wanted to devote himself to his family. (Note that there were two masters recorded for Atlantic by "The Castelles" in the 1970s: "Come On" and "I Love You Darling"; they were not by any group George was with.) Strangely, the Grand re-release of "My Girl Awaits Me" shot up the Philadelphia charts again, peaking at #10.

In the early 60s, George joined his old friend George Tindley in the Modern Red Caps, who did sides on Penntowne and Swan. Of the four sides released, George sang lead on their version of "Golden Teardrops" (all other leads were by George Tindley). Other members of the group included Gerald "Twig" Smith, Sherman Marshall, and Kirk Manual. Former Castelle Billy Taylor's voice was overdubbed onto "Golden Teardrops."


George stayed with the Red Caps for about four years, then went to California. He did solo work in clubs, and also got a "real" job. In 1977, George ran into Sonny Til, who was then singing with George Holmes' Ink Spots. George Grant was soon added to the roster, which was then: Sonny Til (tenor), George Grant (tenor), Larry Reed (baritone), George Holmes (bass), and Ann Lawson. They appeared as both the Ink Spots and the Orioles (when they were the Orioles, Ann would do "guest appearances" with them). In 1978, the four male voices recorded an Orioles album on Dobre. (While Ann Lawson is in the cover photo, she isn't heard on the album.)

When the Castelles disbanded, Billy Taylor remained active too. He was with Sonny Til's Orioles on the Charlie Parker recordings in 1962. He then joined some of the members of the Cherokees in forming the Cobras ("La La"). He was also with the last incarnation of the Orioles (from late 1978 until Sonny Til died in late 1981).

The original five Castelles almost reunited for a show in the fall of 1972, but a union strike caused the show to be cancelled and the guys lost interest. Unfortunately, Ron Everett has since died (around 1990), so the original Castelles will never appear again. Billy Taylor passed away on August 4, 2009.

The latest "Castelles" recordings were done by George for the Classic Artists label in 1989. He's the only Castelle present, however, backgrounds being done (excellently, as usual) by the Calvanes.


In April 1996, the Castelles were inducted into U.G.H.A.'s Hall Of Fame. George, Frank, and Billy were on hand for the honors. On January 14, 2016, the fragile voice of George Grant was stilled.



Discography by Ferdie Gonzalez. Ads are, as usual, courtesy of Galen Gart and his "First Pressings" series.



THE CASTELLES
GRAND
101 My Girl Awaits Me (GG)/Sweetness (OA) - 10/53
103 This Silver Ring (GG)/Wonder Why (BT) - 11/53
105 If You Were The Only Girl In The World (GG)/Do You Remember (GG) - 1/54
109 Over A Cup Of Coffee (GG)/Baby Can't You See (OA) - 7/54
114 I'm A Fool To Care (GG)/Marcella (GG) - 10/54
122 Heavenly Father (GG)/My Wedding Day (GG) - 1/55
101 My Girl Awaits Me (GG)/Sweetness (OA) - 3/56

UNRELEASED GRAND:
Midsummer Night (RE)


ATCO
6069 Hey Baby Baby (GG)/Happy And Gay (CS) - 5/56

UNRELEASED ATCO:
Cheree (GG)
The Joke's On Me (GG)


CLASSIC ARTISTS (George Grant Backed by the Calvanes)
114 One Little Teardrop (GG)/At Christmas Time (GG) - 12/89
126 Surrender To Love (GG)/Baby Please Don't Stop (GG) - 3/91

UNRELEASED CLASSIC ARTISTS
Darling You Lied (GG)



GEORGE GRANT
(as "George Castelle")
GRAND
118 Over The Rainbow/It's Christmas Time - 11/54


LEADS:
GG = George Grant; OA = Octavius Anthony; BT = Billy Taylor;
RE = Ron Everett; CS = Clarence Scott



Unca Marvy's Home Page
More Articles