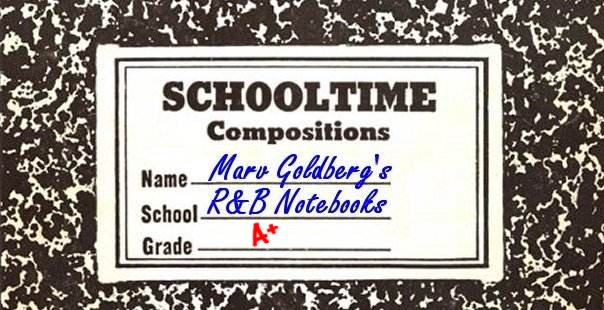 Celestine Stewart
By Marv Goldberg

© 2022 by Marv Goldberg

Celestine Stewart made a single 1945 record, "Waitin' For The Train To Come In", which many of you know. Other than that, and one appearance that I can find, she seemed to have had no musical career at all. This one will be really short. (But, as I'm always saying, knowledge shouldn't be wasted, even if, as in this case, there's very little knowledge to waste.) You'll find more questions than answers about Celestine Stewart.





Celestine T. Stewart was born, in the Bronx, New York, on September 19, 1926. Her parents were William Stewart and Celestine Fisher Stewart. The first mystery: I can't find out what the "T" in her name stood for.

Her father was a chauffeur and the family (including some siblings) appeared in the 1930 census in the Bronx.

It's when we get to 1940 that the problems start. She was still living, said the census, with her mother and some siblings in the Bronx. Her mother said she was married, but where's father William? (He'll reappear in 1950, but I can't find him in 1940.)

You know that I'm always complaining that I can't find someone in a particular year's census. Well, this time, I've made up for it. Celestine Stewart is enumerated twice in 1940. The other place she appears is as an inmate at the New York Training School For Girls in Hudson, New York (on the Hudson River, about halfway between Poughkeepsie and Albany). This was a reformatory for teenage girls who'd been convicted of some kind of juvenile delinquency (not specified in the census). If you'd like to visit the town, it has the world's largest firefighting museum. (Hey, I've gotta fill up this article with something.)

[Note that about seven years previously, another future singer had been an inmate of the New York Training School For Girls: Ella Fitzgerald.]

On June 30, 1943, Celestine Stewart married Addison Lockhart, Jr. in Manhattan, although she lied about her age, claiming to be 19, when she was not yet 17. They'd have two children together: Addison (born in 1943) and James (born in 1945).


In December 1945, Celestine's only recordings ("Waitin' For The Train To Come In", backed with "If I Didn't Have You") were released on Hub. The credit was to "Celestine Stewart and the Charmers". They were never reviewed in the trades. Note that Hub also issued "If I Didn't Have You" by Marva Louis around the same time.

Hub Records, located in New York City, had recently been set up by Ben Bart and Harry Lenetska, two former employees of the Gale Booking Agency. Hub was distributed by Apollo Records.

So who were the Charmers? I have no idea. Were they used as a backup group or was Celestine a member? Again, I have no idea, but this time I'll hazard a guess. "If I Didn't Have You" has one of the Charmers singing half of the bridge and "Waitin' For The Train To Come In" also has a couple of lines by one of the Charmers. In addition, the arrangements don't sound like they were hastily thrown together. All this probably means that she was a member of the group (but, of course, this isn't 100% certain). However, I can't find out a single thing about the Charmers, including members or any appearances they may have made.

"Waitin' For The Train To Come In" was a popular song, with hit versions by Peggy Lee (Capitol), Harry James (Columbia; vocal by Kitty Kallen), and Johnny Long (Decca; vocal by Dick Robertson). Others who recorded it were Louis Prima (Majestic), Monica Lewis (Signature), and Pat Kay (Urban). Unlike all the others, Celestine's version is sung at an annoyingly fast tempo.

More confusion. There's a marriage record (March 13, 1947 in Manhattan) for Celestine Stewart and Edward L. Vilce. Is this she? Did she get divorced from Addison Lockhart? I have no idea. There's a Luis Vilce living in Manhattan in 1950; he says he's married, but there's no wife present.


The only appearance I can find for Celestine Stewart (as "Celeste Stewart") was at the Odd Fellows Temple in Wilmington, Delaware on July 3, 1947. She was the vocalist with "George Hall and his 18-piece Syncopaters Orchestra". This is clearly not the same George Hall who had had a famous dance band in the 1920s and 1930s (with Dolly Dawn as vocalist); he'd long since given up bandleading. However, there's no other reference to a George Hall with a band called the "Syncopaters" (or even the "Syncopators").

The 1950 census shows children Addison and James living with grandpa William Stewart in the Bronx. Where is Celestine? I have no idea.

The April 3, 1953 Brooklyn Daily Eagle had an announcement of an auction sale of items in a Brooklyn warehouse, for which there were unpaid charges. One of those having unclaimed items was Celeste Lockhart. This included bedroom furniture, dining room furniture, radios, baby carriages, sewing machines, etc. If she's not the one who married Edward Vilce, this is at least circumstantial evidence that she and Addison Lockhart were no longer together. He died, in Staten Island, New York, on May 27, 1953.

Sometime in 1956, Celestine Stewart married Joseph Knight in Manhattan. Except for the one instance above, she never seemed to have been known as Celestine (or Celeste) Lockhart (or Celestine Vilce, for that matter). However, for the rest of her life she'd be known as Celestine (or Celeste) Knight.


A poor quality photo appeared in the November 8, 1958 New York Age with the following caption: "YOU'VE GOT IT! - Lovely Celeste Knight expresses delight in finding a rare jazz disc in Harlem's new record shop, 'The Jazz Store,' located at 314 W. 125 St. Assisting her is salesman Ned Gravely."

The October 26, 1963 New York Amsterdam News reported on the christening of Celestine's sister Arline's new daughter (both Arline and her husband worked for that paper). Celeste Knight was one of the attendees, but Joseph Knight wasn't mentioned.


Her photo appeared in the September 3, 1966 New York Amsterdam News as one of the attendees at a party (as Celeste Knight). Most of the others in the photo were her relatives, including her mother (the other Celestine Stewart), but, once again, Joseph Knight isn't there.

There's a 1972 Brooklyn marriage record for Celeste Knight and Joseph Jacques. Is this her? I have no idea, as usual.

Celestine Stewart, as "Celeste Knight" died, in Brooklyn, on February 23, 1977.

Amazingly, there was actually an obituary. It ran in the February 26 New York Amsterdam News and told us what she'd been doing all these years:


"I'll soon be winging on my 747," Mrs. Celeste Knight, deputy director, Crown Heights [Brooklyn] Community Corporation, was humming to her fellow-workers and planning for her vacation a couple of weeks ago.

Ironically, Mrs. Knight, 50, collapsed while shopping last Monday, was rushed to Kings County Hospital where she remained in a coma until she died Wednesday morning. The hearse that carried her body in the funeral procession Friday had the license plate 747.

Mrs. Knight, who was well-known in the Crown Heights area, had started with the CHCC as a secretary and had risen through the ranks. Her ability to relate to people at all levels made her an outstanding advocate of the poor.

"I know what it is to be without," Mrs. Knight would say, "And I know that people who have not had to fight the Man for their rights have no idea of the problems we face. I hope we can zero in on those problems and help find solutions."

Born in the Bronx, Mrs. Knight had been a vocalist with several outstanding bands and often told anecdotes of those days when she had met John Coltrane, Max Roach, Charlie Parker, Dakota Staton, Art Blakey, and other jazz luminaries....

Among her survivors are: Her mother, Mrs. Celestine Stewart; two sons, James and Addison Lockhart; two sisters, Mrs. Arline Tapley and Ms. Geraldine Stewart; a brother, George Stewart; four grandchildren; six nieces and five nephews.


Once again, Joseph Knight wasn't mentioned at all. Since I believe he died in 2001, that means they'd been divorced.

Although she'd "been a vocalist with several outstanding bands", not one was named (always suspicious) and there had never been any mentions in the press of her with any band except for the mysterious George Hall in 1947.

I really don't know how to sum up the career of Celestine Stewart. I certainly like her recording of "If I Didn't Have You", but there's absolutely nothing else to go on. However, you now know as much about her as I do (or, to be honest, you now know as little about her as I do). [And, for those of you who keep track of these things, I've said "I have no idea" six times in this short article.]



HUB (Celestine Stewart and the Charmers)
3006 Waitin' For The Train To Come In / If I Didn't Have You - 12/45




Unca Marvy's Home Page
More Articles