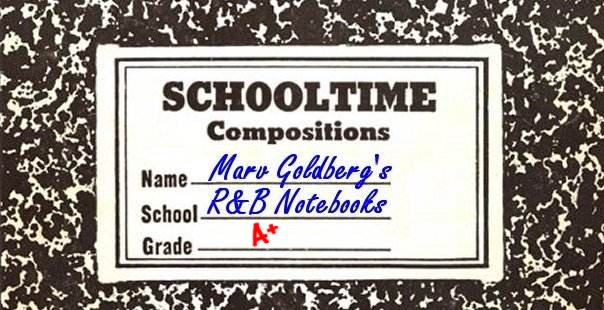 The Chandeliers

By Marv Goldberg

Based on an interview with Jesse Watson


© 2000, 2009 by Marv Goldberg
In an era of "bird groups" and "car groups," it was unusual to find a group named after a lighting fixture. But that's what they called themselves, and, odd name aside, they managed to eke out a local hit record.

Luther Rice (tenor lead), William Watson (first and second tenor, second lead), Reginald "Sandy" Johnson (first tenor), George Chambers (second tenor), and Jesse Watson (bass) were from Midtown Kansas City, Missouri. They got together around 1954, when they were all attending Lincoln High School (except for Jesse Watson, William's older brother, who went to Manual High).

They loved to sing, and practiced three or four days a week, rotating houses (so as not to wear out their welcome) and using the obligatory street corner too. "Our parents became good friends over the years we sang together; they were quite supportive of us," says Jesse. One night, they were rehearsing at someone's house and trying to dream up a name for the group. Someone looked up, saw the chandelier on the ceiling, and that was that.

Although it was a hotbed of blues and jazz activity, there weren't many groups in Kansas City that ever made it to record. The only other one Jesse could think of was the Carpets. So the Chandeliers had to look to the rest of the country, and drew their musical inspirations from the Spaniels, the Penguins, the Clovers, the Drifters, the Turbans, the Flamingos, the Spiders, the Imperials, the Teenagers, and the Ravens.

For a manager, they turned to Saul Davis, whom they met through one of the guy's neighbors. Davis seemed to be the right choice: "He took a special interest in us. He had lots of ideas and knew lots of people," says Jesse. Davis signed them to a three-year contract. Interestingly, Saul was only in his mid-20s at the time, only about eight years older than his clients.

Since they were all students at the time, the Chandeliers were mostly limited to playing one-nighters and cabaret parties within a sixty-mile radius of Kansas City.

One day, during the summer of 1957, they got wind that a talent scout was going to be coming to town to hear all the groups that sang in the park. Saul Davis somehow found out that it was Tommy Robinson, owner of Harlem's Atlas records, and managed to get him to come to a Chandeliers' rehearsal. Robinson was impressed enough to sign them to a three-year contract (the same as Saul had done).


Sometime in the fall, the Chandeliers went to a local record company to record "Blueberry Sweet" (written by Saul) and "One More Step." (penned by the guys). The Chandeliers took along a combo that they used for backup at appearances: James Frye, piano; Eugene Gold, bongos; and Olie (not Ollie) McGhee, guitar. [Notes on the photo: The Chandeliers' name is misspelled (not such a hot thing on your publicity photo) and the photographer's name is "Williams, K.C.", not, as had been thought for years, "Williams, N.C." ]

The masters were sent to Tommy Robinson in New York, where more instrumentation was added, and they were issued on Angle Tone (an Atlas subsidiary) in January, 1958.


"Blueberry Sweet" (led by Luther) is a nice up-tempo tune with a cha-cha beat, while the ballad side, "One More Step" (fronted by William) is nothing out of the ordinary. It was reviewed the week of February 24, 1958, along with Billy Bland's "Chicken In The Basket," Billy Mitchell's "Rock And Roll Tango," the Scarlets' "She's Gone (With The Wind)," the Chimes' "Lovin' Baby," and the Aquatones' "You." The record did well in Kansas City, St. Louis, and New York. In fact, Robinson always claimed it was his best seller, and that he was shipping 3000 copies a day for weeks.

Suddenly, the Chandeliers were a bit more in demand. They played the Municipal Auditorium in Downtown KC (along with a not-too-well-known James Brown), the Prospect Hall, and lots of clubs and theaters between KC and Chicago. There was also Wichita and St. Louis and Lawrence, Kansas. They didn't tour much, but in spite of that, "some of our parents had problems signing to let us travel."

On April 20, 1958, they went back to the local studio with their combo and cut another two tunes: "Dolly" (led by William) and "Dancin' In The Congo" (with Luther out in front). "Congo" had a vaguely Latin beat, but it was "Dolly," another pleasant cha-cha that was meant to be the successor to "Blueberry Sweet." However, as Jesse says: "It was mediocre; it wasn't the hit that 'Blueberry Sweet' was."

"Dolly" was reviewed the week of June 9, 1958, along with "Bobby Hendricks' "Itchy Twitchy Feeling," the Shirelles' "My Love Is A Charm," the Edsels' "Lama Rama Ding Dong," the Elegants' "Little Star," and the Falcons' "This Heart Of Mine."

There was one more session for the Chandeliers (date unknown), at which they recorded "Wild Cherry" (a nice medium rocker, led by Luther) and "Tender Love" (a ballad fronted by William, with Jesse doing the bridge). These were dutifully forwarded to Tommy Robinson, but, for whatever reason, he kept them in the can.

While the Chandeliers did get some royalties. They found out, in the late spring of 1959, that most of the money due them had wound up with Saul Davis. Now they were stuck. They had signed three-year contracts with both Davis and Robinson, so they couldn't legally go to another manager or another record company. Within a two- or three-week period, they just stopped singing. In June 1959, William joined the Navy, followed, a month later by Jesse and Luther. They had turned the lights out in the chandelier.

The guys kept singing, informally, throughout boot camp, doing contests (called "smokers") in the service. But that was really just for fun.

Today, Jesse Watson, George Chambers, and Reginald Johnson are all ministers, while William Watson worked for a trucking company. Luther Rice is the only one who continued on in the entertainment field, having worked for several radio stations. Before becoming a minister, Jesse had the distinction of having been the first black lineman to work for Kansas City Power and Light.

The Chandeliers were a talented bunch of guys. But, as has been reported again and again, it's a tough business, and talent seems to count for only a tiny part of success. In a fairer world, they would have done better.



Special thanks to Eugene Tompkins. The ad is from the 1958 edition of Galen Gart's "First Pressings."





DISCOGRAPHY
ANGLE TONE
521 Blueberry Sweet (LR)/One More Step (WW)-1/58
529 Dolly (WW)/Dancin' In The Congo (LR)-5/58

UNRELEASED ANGLE TONE
Wild Cherry (LR)
Tender Love (WW/JW)

NOTE: Following Tommy Robinson's usual practice, "Blueberry Sweet" was originally issued as by the "Chandeliers Quintet"


LEADS
LR = Luther Rice; WW = William Watson; JW = Jesse Watson




Unca Marvy's Home Page
More Articles