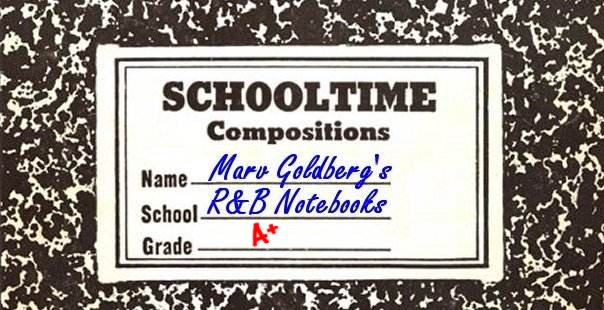 The Chateaus

By Marv Goldberg

Based on interviews with Edwin Hall
and George Winfield


© 2004, 2009 by Marv Goldberg
The Chateaus are another of the Newport News, Virginia groups that formed in the wake of the 5 Keys (as did the Avalons and the Leaders).

The group that was to become the Chateaus began as the Flamingos, around 1952. The original members were Fred Harris (tenor), Oliver Sidney (tenor), Leroy Jones (falsetto), Charles Sidney (bass), and George Winfield (baritone/tenor and piano; a cousin of Harptones' lead, Willie Winfield). George also played piano for another local group called the Rings.


Their manager was Ike Burton, who also managed the Jefferson Theater and the 5 Keys. Along the way, the Chicago Flamingos began to make a name for themselves and the guys decided to choose a new name. To this end, they placed an ad in the local paper to take a poll of their fans. The name that they finally chose was the "Chateaus."


Fred Harris was drafted in early 1956, to be replaced by Edwin Hall, who'd been a member of the 5 Keys before their recording days (he left them in 1950 to join the group that was to become the Avalons, also leaving them before they ever recorded). When Fred was discharged, in 1958, he rejoined the Chateaus as the group's road manager.

The Chateaus practiced with their own material, as well as the current hits of the day (including, naturally, whatever was popular by the 5 Keys). With their talent, they had no trouble getting lots of club and theater appearances.

In 1956, Ike Burton took them to New York for a couple of weeks to try to come up with a recording contract. They managed to hook up with arranger/composer Leroy Kirkland, who got them a session at Columbia's Epic subsidiary. Their signing was announced in the trades on March 3. (They defied recording Tradition by being announced before they'd actually had a recording session.)

On March 6 and 7, 1956, the Chateaus recorded six tunes for Epic, in a session overseen by Leroy Kirkland: "Darling Je Vous Aime Beaucoup," "That's Why I Dream," "Somebody's Beating My Time," Let Me Tell You Baby," "Take Me Back," and "You Won't Get That Chance Again." The standard, "Darling Je Vous Aime Beaucoup" (with Oliver Sidney doing both the lead and the talking parts), was the theme song of the "Incomparable Hildegard," a radio star of the 40s.

"Darling Je Vous Aime Beaucoup" and "Let Me Tell You Baby" were released in April. The disc was reviewed on April 28 (both sides "good"), along with the Teen Queens' "Baby Mine," Clyde McPhatter's "Treasure Of Love," the Flairs' "In Self Defense," the Drivers' "Smooth, Slow, And Easy," Bette McLaurin's "I'm Past Sixteen," the Cashmeres' "Little Dream Girl," the Diablos' "You Are," and the 5 Pennies' "Money."

On July 18, the Chateaus recorded three more sides for Epic: "Ladder Of Love," "Two Lovers," and "You Baby." None of these was ever released.

When "Darling Je Vous Aime Beaucoup" failed to take off, the Chateaus quit recording for a couple of years, while looking around for another recording company. (For some reason, Epic didn't release any other tunes by the group, even though there were seven in the can.) During that time, Leroy Kirkland continued to arrange material for them, which they honed in a series of club appearances.

Finally, in the fall of 1958, Kirkland got them another contract, this time with Warner Brothers Records. Sometime around October, they recorded four sides: "Satisfied," "Brown Eyes," "Happiness," and their second attempt at "Ladder Of Love."


"Satisfied" and "Brown Eyes" were released in November 1958, and reviewed on December 22 (both "fair"). Other reviews that week went to Frankie Ford's "Sea Cruise," the Avalons' "Heart's Desire," the Treniers' "When Your Hair Has Turned To Silver," and Eddie & Starlites' "To Make A Long Story Short." On February 23, 1959, the trades ranked "Satisfied" as a Tip in Norfolk.

Also in February, the Chateaus recorded four more sides: "You'll Reap What You Sow," "If I Didn't Care," "The Masquerade Is Over," and "Hear Me Now."

That same month, Warner Brothers released "The Masquerade Is Over," backed with the old Ink Spots tune "If I Didn't Care." "Masquerade" was ranked "good" on March 9, along with Chuck Berry's "Almost Grown," Jackie Wilson's "That's Why," Clyde McPhatter's "Lovey Dovey," Lee Andrews & Hearts' "Just Suppose," and the Falcons' "You're So Fine."

The final Warner Brothers release was issued in June 1959: "Ladder Of Love," coupled with "You'll Reap What You Sow." It was reviewed in the June 22 issue of the trades (both sides "good"), along with the Solitaires' "Helpless," Jesse Belvin's "Sentimental Reasons," Eugene Church's "Miami," the Clickettes' "Lover's Prayer," the Laddins' "Yes, Oh Baby, Yes" and Little Butchie & Vells' "Sometimes Little Girl."


In 1959, Charles Sidney left the Chateaus, moving to New Jersey. He was replaced by bass Theodore "Pepper" Jones, who had a deep bass voice in spite of not being a big guy.


The Chateaus continued on into the 60s. In the late spring of 1963, once again through Leroy Kirkland, they got to back up the Bobbettes on an excellent version of "Close Your Eyes." It was released on Diamond Records in July (they weren't on the flip). They also recorded their own version of "Close Your Eyes" for Diamond, but it was never issued.

On February 19, 1964, the Chateaus returned to Warner Brothers to record two more sides ("Hey, Hey Boy" and "Do It Right"), but these too were never released.

There was a single Chateaus record on Smash in 1966: "I'm The One"/"Since You Have Gone." However, this was by a different group.

Finally, after being together for a dozen years, the Chateaus quietly drifted apart. George and Oliver joined a local band called the Jamming Jammers (with George as the keyboard player and Oliver as vocalist).

You'd think this was the end of the Chateaus, wouldn't you?

But they finally were in the right place at the right time. In 1973, there was an Oldies Craze, and Rudy West, tenor lead of the original 5 Keys, wanted to be a part of it. He teamed up with the Chateaus, whom he knew from Newport News. Oliver Sidney, Edwin Hall, Theodore Jones, and George Winfield got back together to become the new Keys. They started making appearances and also joined with Rudy to record for the Landmark and Bim Bam Boom labels in 1973.

In 1976, they thought about having the Chateaus record again. Oliver, Edwin, George, and Theodore added Vertania "Cookie" Tillary and practiced for a few months, but nothing came of it.

As time went on, Theodore Jones dropped out (becoming part of Bernard Purdie's New Century Platters for a while), but George Winfield, Oliver Sidney, and Edwin Hall continued on through the years, as part of "Rudy West and His Keys," until Rudy passed away in May 1998.

George Winfield and Oliver Sidney are still singing together. In 2003, they teamed up with Maryland Pierce and Bernie West (both original members of the 5 Keys) and lead singer Dempsey Spencer to form a new 5 Keys. As of March 2004, all the former members of the Chateaus are still alive, except for Theodore Jones, who died in May 1990 and Edwin Hall, who passed away in September 2001.

For a group that had few records and no hits, the Chateaus stayed around for a long time. Fortunately, many of us got to hear them, down through the years, as the Keys.




DISCOGRAPHY
EPIC (the Chateaus)
5-9163 Darling Je Vous Aime Beaucoup (OS)/Let Me Tell You Baby (LJ) - 4/56

UNRELEASED EPIC
That's Why I Dream (??)
Somebody's Beating My Time (EH)
Take Me Back (OS)
You Won't Get That Chance Again (LJ)
Ladder Of Love (EH)
Two Lovers (EH)
You Baby (OS)

WARNER BROTHERS (the Chateaus)
5023 Satisfied (EH)/Brown Eyes (EH) - 11/58
5043 The Masquerade Is Over (EH)/If I Didn't Care (EH) - 2/59
5071 Ladder Of Love (EH)/You'll Reap What You Sow (EH) - 6/59

UNRELEASED WARNER BROTHERS
Happiness (EH)
Hear Me Now (LJ)
Hey, Hey Boy (EH)
Do It Right (EH)

DIAMOND (backing up the Bobbettes)
142 Close Your Eyes/[Somebody Bad Stole De Wedding Bell - Bobbettes] - 7/63

LANDMARK (as Rudy West's 5 Keys)
101 Goddess Of Love (RW)/Stop What You're Doing To Me (RW) - 10/73

UNRELEASED LANDMARK
Peace And Love (RW)
The Verdict (RW)

BIM BAM BOOM (as Rudy West's 5 Keys; a cappella recordings)
116 Out Of Sight Out Of Mind (RW)/Close Your Eyes (RW) - 73


LEADS: OS = Oliver Sidney; LJ = Leroy Jones; EH = Edwin Hall; RW = Rudy West




Unca Marvy's Home Page
More Articles