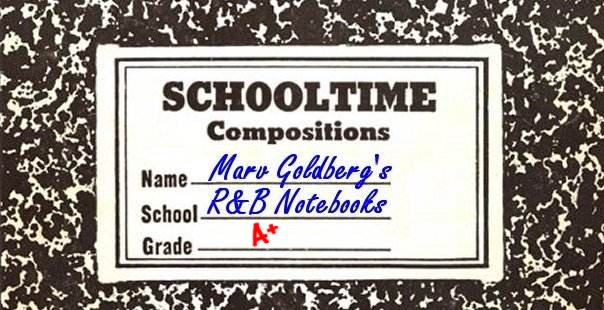 The Continentals

By Marv Goldberg

Based on an interview with Danny Hicks


© 2004, 2009 by Marv Goldberg
After 45 years of doing interviews and writing about R&B groups, my enthusiasm hasn't diminished a bit. I'm always excited to find any member of any group so I can tell their story. Sometimes, however, it's special. Writing about "Stormy Weather" and the 5 Sharps was special, writing about the Chords and "Sh-Boom" was special, hanging out with all the members of the Rivileers was special. Untangling the Gordian knots of the Ravens and the Ink Spots was special.

Now here's another "special." The first time I heard the Continentals' "Dear Lord," it immediately entered the small circle of my Top Ten R&B Songs (there are only about 500 other tunes there, a select group indeed). It's a thrill for me to have met four of their members and to set down their story.

Once upon a time (to coin a phrase) there was a group called the Condors, consisting of four guys from Brooklyn: Herman Montgomery (lead tenor), Neville "Buddy" Payne (second tenor), James Gripper (baritone), and James Vincent "Vinny" Cooper (bass).

Another Brooklyn group around at the time was the Romancers, who were: Danny Hicks (first tenor), John "Peanut" Jones (tenor), Willie Keels (bass), Clarence Ivey (baritone), and Robert Lynch (tenor). Danny, who lived in Woodside, Queens at the time was the lead. While most of these guys knew each other from the Boys' High Glee Club, the two groups formally met at a talent show in 1955. The Condors were impressed with Danny's voice and told him to let them know if he was ever in the market to join another group.

As fate would have it, the next time Danny Hicks ran into James Gripper, the Romancers had broken up. Gripper wasted no time inviting Danny to a Condors rehearsal. The result? Says Danny, "It was like we were made to sing together." At the time, Herman and Gripper were 16, Danny and Vinny were 17, and Buddy was the grand old man at 18.

From the beginning, music was their thing. Not only were they all in the Glee Club, not only were they all members of the Condors, but Buddy, Gripper, and Herman were also members of the Wynn Center Marching Band.


So what ever happened to the Condors? There were so many "bird" groups around that the guys didn't want to be lost in the crowd, deciding to adopt a name that would set them apart. They considered themselves well-dressed, clean-cut, and suave, all attributes that would please the ladies. Now who else was like that. Well, there had been someone who matched that image once: in 1952 a man named Renzo Cesana graced the nation's TV tubes as "The Continental," an ultra-suave lady-killer. This appealed to the Condors, and they voted to switch to the "Continentals." [Ironically, there wouldn't be another "Condors" group around until 1961, but there were Continentals groups on Rama in January 1956 and Key in December of that year. Presumably they named themselves after the new Continental Mark II.]

The Continentals started out with ten songs in their repertoire: the Cadillacs' "Down The Road," the Turbans' "Let Me Show You (Around My Heart)," the Solitaires' "Please Remember My Heart," the Dreams' "Darlene," the Sensations' "Yes Sir, That's My Baby," the Cadillacs' "No Chance," Tennessee Ernie Ford's "Sixteen Tons," and the Diablos' "The Wind." Thrown into the mix were two songs that they'd put together themselves: "Dear Lord" and "Fine Brown Frame" (more about that title later).

The Continentals practiced seven days a week, without fail. When asked why, Vinny would say: "Because practice makes perfect and that's what we want to be."

They may have known how to sing and they may have appreciated the need to practice, but they never got the message that they should have had a manager. This became a problem that would haunt them for their entire career. They handled almost all of their infrequent bookings themselves. Not only were appearances important to create a large fan base to buy your records, but no one ever made any decent money from royalties; money usually only came from gigs.

Danny had friends and family in Harlem, so he was often in the neighborhood. In the Spring of 1956, an acquaintance told him to look up Bobby Robinson in his record shop on 125th Street. He did, and told Robinson about his group and how they were looking for a record deal. He must have sold the group well, because Robinson arranged an audition at the Lenox Avenue studio of Roseta LeNoire (who would later turn up on the TV show "Family Matters").

Robinson gave them a contract and they assumed he'd take on a lot more responsibility than he did. Says Danny, "We thought Bobby Robinson was going to be our manager, but he turned into a real disappointment." He always promised things, but they never seemed to happen. This is why, even with a record deal, the Continentals never made that many appearances.

Around May 1956, while they were waiting for Herman's and Grippers' parental signatures on the contract, Tommy Smalls (Dr. Jive) came to see them at a show they were doing at Brooklyn's Girls' High School. He brought along some representatives from Mardi Gras Records (probably Jerry Winston, looking for talent for his soon-to-be-launched Onyx label), but soon learned that they had the Bobby Robinson deal in the works.

During this same period, Buddy Payne impulsively quit the group and joined the Marines. Their first thought was to not replace him, but all their arrangements were for five voices, so they had to get someone. They initially tried Buddy's younger brother, Ronnie, who was just getting out of Junior High School. He knew all the arrangements and could sing, but his parents felt he was too young, so that killed that.

Fortunately, Danny was still friendly with John "Peanut" Jones, his old buddy from the Romancers. Peanut agreed to join the Continentals and it was off to do some serious practicing. Danny says, "He fit in well from the beginning."

Finally. June 29, 1956. The big day. "The night before, I was so nervous I could hardly sleep," Danny says. Scheduled for 11:00 AM, the Continentals showed up at Manhattan's Beltone studios early, so they could rehearse one last time.

While they were practicing, in walked Earl Lewis and the Channels. The two groups had met on a show at St. Augustin's Church in Brooklyn and now the Continentals and the Channels were each ready for their first session. According to Earl Lewis, "'Dear Lord' just knocked me out." Earl admits that listening to Danny (the high tenor on the tune) was what prompted him to pump up his falsetto part in "The Closer You Are."

With Bobby Robinson and his brother Danny supervising the session, the Continentals stepped up to the mike and laid down "Dear Lord" (led by Herman, with Danny doing the high tenor echo) and "Fine, Fine Frame" (led by Herman). Remember when I said that the tune had originally been called "Fine Brown Frame"? Well, Bobby Robinson had reminded them that Nellie Lutcher had had a 1948 hit with a song of that name. While there's no law against having two songs with the same name, Robinson didn't want any confusion. So the guys had changed it to "Fine, Fine Frame" and had spent weeks practicing it that way so there'd be no slip-ups the day of the recording.

The studio band consisted of saxman King Curtis (who wrote out the charts for them), guitarist Mickey Baker, drummer Philly Joe Jones, pianist Panama Lewis, and a bassist whom no one can remember. Although it took 3 to 3 1/2 hours, there were only three takes of "Dear Lord" and two of "Fine, Fine Frame." When their time was up, they stayed around to hear the Channels record "The Closer You Are" and "Now You Know."

While Earl Lewis gives credit to the Continentals for his group's sound, Bobby Robinson was more excited about the potential of the Channels. Thus, he released "The Closer You Are" in August, while taking his time with "Dear Lord." Both would be issued on Robinson's new Whirlin' Disc label (which he owned in partnership with Jubilee's Jerry Blaine; this is why reissues were on Port, run by Jerry Blaine's son, Steve, who was only 17 when he started Port in 1957).


The guys waited and waited for Robinson to release the record, which he finally did in October 1956. Danny first heard "Dear Lord" on Jack Walker (the Pear-Shaped Talker)'s 7:00 to 9:00 AM show on WOV.

The disc was reviewed on November 17, with "Dear Lord" receiving an "excellent" rating and "Fine, Fine Frame" getting a "good." Other reviews that week went to the G-Clefs' "Cause You're Mine," the Diablos' "A Teardrop From Heaven," the Cues' "Why," and the Baltineers' "Tears In My Eyes."

The Continentals practiced loads of songs. Each one was given a number, and they all memorized the numbers along with the titles. Thus, when someone called out #20, they all knew it was time to sing the Spaniels' "Baby It's You." #25 triggered the Dells' "Why Do You Have To Go." Naturally, they kept the good stuff for themselves: #1 was "Dear Lord" and #2 was "Fine, Fine Frame." By the end of 1956, their repertoire included almost 50 tunes.

On November 13, 1956, the Continentals had their second Whirlin' Disc session, at which they did two more home-grown tunes: "Picture Of Love" (led by Herman) and "Soft And Sweet" (with Danny out in front). The songs were done in two takes each.

Mickey Baker, Panama Lewis, and Philly Joe Jones returned, augmented by saxman Sam "The Man" Taylor, and bassist Ray Brown.

Also present at this session were the Channels, the Teenchords, and the Kodoks (who claimed to be big fans of the Continentals), but, since there are no known recordings by any of these groups on that date, they were probably just there to practice.


"Picture Of Love" and "Soft And Sweet" were released in February 1957, and both sides were rated "good" in the March 16 trade papers. Other reviews that week went to Chuck Berry's "School Day," the Heartbeats' "Wedding Bells," Jimmy Jones & the Pretenders' "Close Your Eyes (Sleep And Dream)," the Chestnuts' "Who Knows Better Than I," the Sophomores' "Everybody Loves Me," Robert & Johnny's "Baby Come Home," the 5 Satins' "Oh Happy Day," the Dominoes' "Rock, Plymouth, Rock," and the Mellows' "Moon Of Silver."

In spite of good reviews and a great reputation among their peers, the Continentals were barely hanging on. The weren't making many appearances, and most of those were nothing to write home about. At least they kept up a brave front. The final song that they did at shows was always "Soft And Sweet," which was "for the ladies." When it finished, Peanut did a parody of Screamin' Jay Hawkins' "I Put A Spell On You." They even worked with Screamin' Jay once (along with the Cadillacs), at the Empire Theater in Brooklyn.

While they were under contract to Robinson, the Continentals did a single back-up session. It was with a budding pop star, a singer who was a Johnny Mathis type. Told that he'd signed a contract with RCA, they rehearsed with him for a week and were actually paid $500 for their trouble. They got the gig since his manager knew Vinny from Juliard. His dream, alas, never came true, and no one now even remembers his name.


Things really started to fall apart in late 1957, when James Gripper left to join the Air Force. His replacement was another singer from Danny's old Romancers group, baritone Willie Keels.

However, they were barely working at all. "We thought Bobby Robinson was our manager, but nothing happened," says Danny. By that time, they were completely disgusted with Robinson, who clearly wasn't about to book another Continentals session. The only positive thing that you can say about the whole experience is that they received around $57 apiece as royalties for "Dear Lord."

And then, the final blow. In early 1959, Vinny Cooper had a heart attack and died. "He was our rock," says Danny, "our musical director." This was the one tragedy the Continentals couldn't overcome.

How many R&B groups can you name that produced not one, but two generals? Buddy Payne went on to become a Brigadier General in the Marine reserves and Peanut Jones rose to Brigadier in the Army (presumably few of his troops called him "Peanut"!).

Before he died, Vinny Cooper was a member of the All City Chorus and a scholarship student at the Juliard School of Music. Herman Montgomery became a New York City policeman (while simultaneously working for the Transit Authority and remaining a member of a marching band). He passed away in 1999. No one knows what happened to Willie Keels.

Danny tried to get James Gripper to re-form the group when he got out of the Air Force, but the spirit was gone. Gripper became an electrician and then a union official with the Civil Service Employees Association. Danny Hicks remained in show business, singing with the Keynotes, the Paragons, and the Fantastics. He's since worked with promoters and publishers, as well as becoming a political activist and local businessman.


What a sound the Continentals had! What a shame their career was so abysmally managed and all we have are two records to remember them by.

Special thanks to Frank Gengaro and Gordon Skadberg. Discographical information from Ferdie Gonzalez' Disco-File. Ads are from Galen Gart's First Pressings series.



DISCOGRAPHY
WHIRLIN' DISC
101 Dear Lord (HM/DH)/Fine, Fine Frame (HM) - 10/56
Re-released on Port 70018 - 1960
105 Picture Of Love (HM)/Soft And Sweet (DH) - 2/57
Re-released on Port 70024 - 1961


LEADS: HM = Herman Montgomery; DH = Danny Hicks




Unca Marvy's Home Page
More Articles