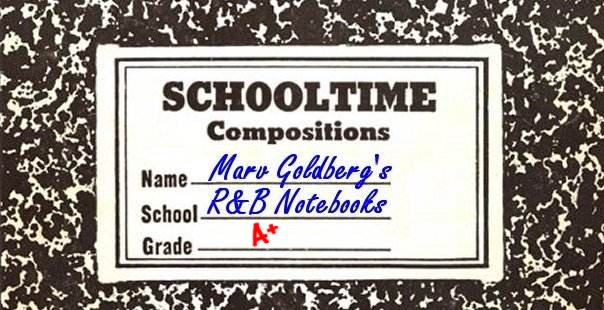 THE COUNTS AND THE COUNTESS
By Marv Goldberg

© 2022 by Marv Goldberg


The Counts & The Countess were one of the more successful small combos of the 1940s. They got good reviews when they appeared (although they seemed to appear at many, many clubs that didn't advertise), however, their records didn't sell. How many of you even knew that they'd made five records, and not just two? Their origins were in Detroit, although they spent half their career in California.





Let's begin with Reuben Evans, who was there at the group's start.


REUBEN EVANS (piano): Reuben Leon Evans was born in Birmingham, Alabama on April 21, 1914. the son of Alex Evans and Iva Linnell Jackson. He'd joined his sister in Detroit by 1930, and died there on November 19, 1998.


The July 25, 1936 Detroit Tribune told us:


Clarence Ross and Buddy Lee, trumpeters, are new members of the Brevity Club. Any musician less than 5 feet in height is eligible for membership. Rueben [sic] Evans, pianist, is the president; O.F. Mumford, Secretary.


Actually, Reuben may have fudged a bit. According to his 1940 draft registration, he was exactly 5 feet tall.


In October 1939, Reuben Evans And His Orchestra were playing at Broad's Grill in Detroit, an engagement that would last through the following February. The October 14, 1939 Detroit Tribune said, talking about some people who were spotted at Broad's: "Music furnished by Reuben Evans and the boys was fine."

The next one to know about is Johnny Faire.


JOHNNY FAIRE (guitar): John Henry Faire was born in Cleveland, Ohio on September 12, 1917, the son of Will Faire and Elizabeth Williams. Johnny died on August 23, 2006 in Compton, California.

The December 9, 1937 Cleveland Call And Post said: "Johnny Faire, singing, dancing, banjoist of Icky Myers' Tramp Band and his lovely New York bride, Claire Greene have just returned from Canada and are planning their home in Detroit." (What's a "Tramp Band"? See my Doctor Sausage article.) In 1940, Johnny was working for Sonnie Wilson, owner of the Brown Bomber's Chicken Shack in Detroit.


It's possible that, at some point, Johnny Faire became a member of Reuben Evans' band, but that was never mentioned in the press. However, by September 1942, Reuben had given up the band and was appearing with Johnny as the duo of "Evans & Faire". The first time they're mentioned is in a September 25 ad for Turk's Show Bar in Detroit. Also on the bill were the 4 Shades Of Rhythm.


The September 26, 1942 Detroit Tribune said: "When they ask for songs and dance music, Reuben Evans and Johnny Fire [sic] can really give it in sepia fashion. Reuben is the talented brother-in-law of Dr. Seabrooke. [Bet you didn't know that.]" After that, they appeared at Detroit's Famous Door. The October 23 Detroit Free Press said: "Don Hill, the boogie-woogie pianist, and Peaches McKinny keep things going until dusk, then Evans and Faire, piano and guitar duo, take over."

However, by October 26, there was no more "Evans & Faire", but the Evans And Faire Trio (also known as the Evans-Faire Trio).

The newest member, added to Reuben's piano and Johnny's guitar, was bassist Curtis Wilder.


CURTIS WILDER (bass): Curtis James Wilder, Jr. was born in Philadelphia on July 15, 1920, the son of Curtis James Wilder, Sr. and Augustine Brown. When he registered with the draft on February 16, 1942, he was living in Lancaster, PA. However, the card was amended on February 17, 1943 to give a Detroit address (although we now know he was there as early as October 1942). Curtis, the older brother of trumpeter Joe Wilder, died on July 23, 1963 in Los Angeles.


Duos weren't all that popular, but with the success of the King Cole Trio in California, small combos started to take off.

On November 16, the Trio began an engagement in Chicago. The December 12, 1942 Billboard said: "Evans-Faire Trio drew another holdover and a salary tilt at the Bar O' Music, Chicago."


The Evans-Faire Trio was at Detroit's Show Bar on January 8, 1943. They were still there two weeks later.

But then, something happened. The February 27, 1943 Billboard had this announcement:


THREE COUNTS AND A COUNTESS is the new name of the colored unit which used to be known as the Evans-Faire Trio, working out of Detroit. Evans has left the group.


So who was the Countess? She was pianist Alma Smith.


ALMA SMITH (piano): Mary Alma Smith was born in Montgomery, Alabama on May 15, 1922 to Harry Smith and Mary Elizabeth Williams. By 1930, the family had moved to Detroit's North End neighborhood. She was a singer, pianist, and vibraphonist, as well as a composer. Later in life, she was also a record label owner and an educator. Alma died May 6, 2012 in Detroit.

In Cass Technical High School, Alma was a member of the Mixed Chorus and the Girls' Glee Club. She also played with the King's Aces, a local big band that had saxophonist Eli "Lucky" Thompson and vibraphonist Milt Jackson.

Note that a lot of sites will tell you that she was born Mary Alma Foster and then became Smith. However, she was Mary Alma Smith until August 20, 1950, when she married Paul Hunter Foster, Jr. in Detroit.

Back in October 1941, "Alma Mary Smith" was one of the acts at Uncle Tom's Plantation in Detroit. By the end of November, it was "Alma Smith & Her Revelers" (about whom I can find out nothing) at the Plantation.


Alma told Mark Cantor:


I started off as a dancer - a classical dancer, not tap or Lindy. I learned piano but picked up the vibes along the way. I never trained as a singer, but I could put a song across. I was playing with John Faire, and we had a group that became the Counts and the Countess. One of our first jobs was in a chop suey restaurant, [Chin's] Golden Dragon. That was in Cleveland. After that we played in Chicago and then we headed to California.


Alma later said that Reuben Evans had lost his hearing, so a new pianist was needed. However, in April 1943, Evans was a piano soloist at Detroit's Seville Bar. He then teamed up with vocalist Al Tobin for a stint at a cocktail lounge called The Bahamas. In January 1944, they were at the 1011 Bar & Grill, but after that, Evans was never heard of again. This leads me to believe that his hearing loss was gradual.


It didn't take The Counts & The Countess (C&C as often as I can from now on) to get a radio program. It was on the Mutual Network (such as WHK in Cleveland) and was broadcast on May 20 at 10:45 PM. However, that was the only time it was ever broadcast.

But one time was enough. The June 18 Philadelphia Inquirer had this:


The Counts and the Countess, recruited from the Mutual network, are scheduled to open Monday night [June 21] at Lou's Moravian Bar, 1507 Moravian St. In the continuous shows are Dick Wade, Martha Davis, Vivien Smith and The Cabin Boys. Added Friday and Saturday nights are Bon Bon and his songs.


The June 25 Philadelphia Inquirer said: "The Counts and the Countess get the nod at Lou's Moravian Bar with a triple-threat program that's bound to please." They were still there in mid-July.

Then, the July 24 Billboard said that: "COUNTS and the COUNTESS open July 23 at the Downbeat Show Lounge, Sioux City, Ia., for a four weeker." After that, on August 20, they opened at the 115 Club in Grand Forks, North Dakota. [Note that, for whatever reason, there was never a single mention of C&C in Cash Box.]


The 1943 Billboard Yearbook (published in September) had a big ad from Delbridge & Gorrell, showing all the acts they managed. One was The Counts And Countess, who were currently at the Happy Hour Club in Minneapolis. Again, few of these clubs had advertisements. In that same Billboard Yearbook their management company had a little blurb about them:


One of America's outstanding sepia trios. Composed of Alma at the piano, Johnny with his guitar and Curtis, who slaps the bass. This sensational new instrumental and vocal combination of stars has ability, showmanship, personality and appearance. Past successful engagements include Chin's, Cleveland; Lou's Bar, Philadelphia; Downbeat Room, Sioux City, Ia., and currently at the Happy Hour, Minneapolis. Held over at every club they have played. All three sing specially arranged harmony numbers, as well as solos and duos. Managed by Delbridge & Gorrell Agency.


The October 15, 1943 Detroit Evening Times announced that Alma Smith and Charles Smoot had taken out a marriage license. However, this was a different Alma Smith.

A small amount of trouble: the December 1 Down Beat had this, talking about Milwaukee openings:


The "Counts and the Countess," sepia trio, opened at Frenchy's without the services of guitarist John Faire. Faire was arrested here for failure to answer a call to induction. He was bailed out three days late for the opening night.


The February 5, 1944 Billboard had this review of the C&C at Eddie Marx's show Bar in Detroit:


This sepia unit has been playing together about two years, mostly in the East, and is currently en route to the West Coast. It's all percussion - Alma Smith at the piano; Johnny Faire, guitar; and Curtis Walker [sic], bass.

Their style has class, and they clearly work best in class spots. Rhythm is about perfect, and they show in a number like Wood Choppers' Ball what "all percussion" means at its best.

All three sing, slowing down to a blues ballad style on occasion, and make up a stageful of animation. Showmanship and appearance, aided by a varied wardrobe, help too.


Although it said they were "currently en route to the West Coast", July 12 found them opening as the first act in comedian Frankie Rapp's new Top Hat Club in River Rouge (a little southwest of Detroit). They not only had their own act, but doubled as "interlude entertainers" between shows. (And, there are no ads for them appearing in California at this time.)

The July 25 Detroit Evening Times reported that they were held over at the Top Hat Club, and were still there in September. They were reviewed at the Top Hat in the September 2 Billboard, and it starts with something I didn't know:


Open only six weeks, this newest of Detroit spots is clicking in a big way. Operating without food service under wartime conditions, the caliber of the show is obviously the one thing that is bringing excellent crowds to the down-river suburb [of Detroit] where it is located....

The Counts and the Countess, sepia trio, gain novelty with the girl at the piano. They work with an infectious gayety and pep, strongly in the boogie tradition, they work with an insistent rhythm. [That's what it said.] Generous vocals aid their all-percussion combo, and they work both solo and together. They take over entirely while the band has an intermission, and work lulls after the show.


As reported by the September 15 Detroit Free Press, they were "winding up their final week at Frankie Rapp's Top Hat Club, but they'll be back." However, there was never another mention of them at that club.


When the 1944 Billboard Yearbook was printed, in September 1944, they really were on their way to the West Coast, currently appearing at the Chez Paree in Denver. The Delbridge & Gorrell Agency profile from that issue said:


One of America's outstanding sepia trios. Composed of Alma at the piano, Johnny with his guitar and Curtis, who plays the bass. This sensational new instrumental and vocal combination of stars has ability, showmanship, personality and appearance. [So far, with the substitution of "plays" for "slaps", it's word for word from the prior year's blurb.] Each one is a soloist in his own right. Past successful engagements include Chin's, Cleveland; Downbeat Room, Sioux City, Ia., Milwaukee Athletic Club, Milwaukee; Frenchy's Red Feather, Milwaukee; Frankie Rapp's Club Top Hat, Detroit, playing two shows a night, and at the Chez Paree, Denver. All three sing specially arranged harmony numbers, as well as solos and duos. Managed by Delbridge & Gorrell Agency.


As the "Three Counts and the Countess", they appeared at Bill Zachary's Swing Club in San Francisco in January 1945, before heading south to the Los Angeles area.

The June 8, 1945 Billboard told us that "COUNTS AND THE COUNTESS opening a return engagement for 12 weeks at the Venetian Room, Long Beach, Calif." However, there were no mentions of them having been there before.


While in Los Angeles, they recorded four known tunes for Daniel O'Brien's recently formed Melodisc Records: "Ride, Red Ride", "Rip Up The Joint", "You Knock Me Out", and "Who-ee, My, My!". All four were released on Melodisc in July, but weren't reviewed. The July 14, 1945 Billboard said:


Melodisc, a new firm, has issued four sides by the Flennoy Trio, L.A. unit, two of whom are with Dan Grissom, ex-Lunceford crooner, and two sides by the Counts and the Countess, another Negro bass, git and piano threesome."


Also in July, they recorded three songs to be used in Soundies: "I've Got To Be A Rug Cutter", "Five Salted Peanuts", and "Oh-H-E-E My My" (note title change from the Melodisc side). The next month, they were filmed doing the routines to those songs. The first was released in November, the other two in December. According to Alma, these were songs that were part of their club act.


On October 2, they were back in San Francisco, appearing at the Backstage ("The House Of Jive").


Note that, at this time, there was a local Mid-West act called the "Three Counts And Countess", who appeared with the Tommy Douglas band in Kansas and Missouri up until 1950.

While none of their recordings was ever reviewed, their Soundie of "I've Got To Be A Rug Cutter" was (although not the other two). Here's what the December 15, 1945 Billboard had to say:


The COUNTS and the COUNTESS really beat it out in the boogie number, I've Got To Be A Rug Cutter. The COUNTESS in a gown that's definitely swish plays a hot piano; all three of these sepia entertainers sing the vocals. Nite club setting.


They finished out the year at the Starlit Room on Sunset Boulevard and were still there in early January 1946. The next month, they, along with the Hollywood 4 Blazes and Cee Pee Johnson, were at the Swing Club.


A March 17 1946 ad for the Stardust Room in Long Beach, California said the venue would open soon "With the Well Known Counts and Countess Trio". They first appear in the club's April 4 ad. The last time they're mentioned was April 12. There are no further mentions of them in California, although they'd remain there for another two years.

Although I have no idea where they were appearing, they did some more recording, this time for Ed Urban's Urban Records, in Hollywood, probably in late 1946: "Boogie Till Dawn", "Easy", "I've Got A Man", and "I'm A Barfly". All four were released in early 1947, but, following in the footsteps of their Melodisc releases, these weren't reviewed either.

Other than those records, there's no trace of C&C at all in 1947.

[Note that, in August through December 1947, there were ads for Pete "The Peterson" And His 4 Counts And Countess at The Cave in San Bernardino, California, some 60 miles east of Los Angeles? Did this have anything to do with C&C? If so, who was Pete "The Peterson"? I simply don't know. Pete was never heard of again.]


What I do know is that, by mid-May 1948, The Counts & The Countess were back in Detroit and appearing at the Folly Music Bar, a new club which had opened on May 14. "Feature performers", said the May 14 Detroit Free Press, "will be the Counts and Countess, a smart instrumental and vocal trio, lately in California."

In late May 1948 the 4 Counts & The Countess ("Internationally Famous Quintet") were appearing at the Idlewild Ballroom in Eau Claire, Wisconsin. This was a different group.

On June 13, 1948, the Ford Motor Company opened up a new assembly plant in Atlanta, Georgia, marked by a nationwide Ford Family Day. The June 13 Atlanta Constitution said:


Ford families will be conducted on a tour of the entire building, followed by refreshments served on picnic tables and benches on the grounds. Ray Correll's orchestra will alternate with the Counts and Countess trio to provide continuous music from noon until 8:30 p.m.


This is the last appearance ever noted for The Counts And The Countess. Many accounts say they spent four or five years in California, but, from their first appearance in San Francisco (January 1945) to the Folly Music Bar in Detroit (May 1948), it was only a bit over three years.

But wait; there's one more record. Sometime in late 1947 or early 1948, prior to returning to Detroit, the "Count And Countess Trio" recorded a couple of tunes for the Bihari Brothers' Modern Records: "Please Don't Tell Me" and "Kiss And Then". They seem to have been released in mid-1948 and weren't reviewed (of course).


C&C was now history. By September 1948, Curtis Wilder had left to become the new bassist for the Do Ray Me Trio (formerly the Al Russell Trio).

Alma Smith had joined clarinetist Rudy Rutherford's band, at Detroit's Parrot Bar, by October 1948 at the latest. She also worked for fifteen years in the Detroit Public Schools as an accompanist, instructor, and performer.

I don't know what Johnny Faire did for the next two years, but in late 1950, he joined a new group, the 3 Jacks & A Queen, in Detroit. He later became part of the King Records session band. (Note that he's not the rockabilly artist by the same name.)

I'm sure that The Counts And The Countess worked a lot more than I've been able to account for. As I said, they got good reviews, but worked for clubs that rarely, if ever, advertised. Their Melodisc recordings show a talented jive combo that presented music patrons wanted to hear. I'm sure that many, if not most, combos were just as talented, but never got to record. Therefore, having five records must prove something, although I'm not sure what.



Special thanks to Mark Cantor and Victor Pearlin.



MELODISC (The Counts And The Countess)
105 Ride, Red Ride / Rip Up The Joint - 7/45
106 You Knock Me Out / Who-ee, My, My! - 7/45

SOUNDIES (The Counts And The Countess)
I've Got To Be A Rug Cutter - 11/45
Five Salted Peanuts - 12/45
Oh-H-E-E My My - 12/45 (note title change from record)

URBAN (The Counts And The Countess)
133 Boogie Till Dawn / Easy - early 47
134 I've Got A Man / I'm A Barfly - early 47

MODERN (Count And Countess Trio)
20-598 Please Don't Tell Me / Kiss And Then - mid 48






Unca Marvy's Home Page
More Articles