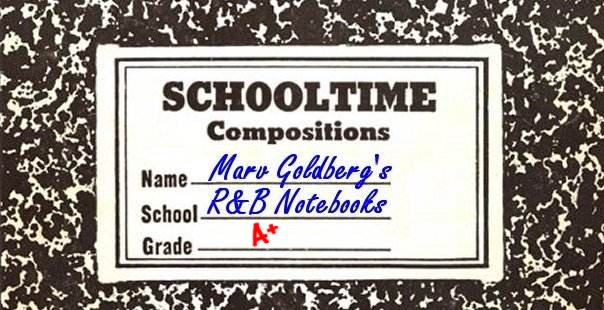 The Crickets

By Marv Goldberg

Based on interviews with Dean Barlow,
Rodney Jackson, Waldo Champen,
and Freddy Barksdale.

© 2000, 2009 by Marv Goldberg
AUTHOR'S NOTE: I don't usually inject myself into these articles, but this one is different. It began on March 20, 1975. That was the date when I visited a record store and found that Joe Davis had issued an LP with all kinds of goodies on it. Even better, he listed the group members in the liner notes. Suddenly, I knew the names of the Crickets. That evening, I started looking through my set of phone books, and the first number that I found was that of bass Rodney Jackson. The conversation went something like this:

Me: Hi, I'm looking for the Rodney Jackson who was with the Crickets in the 50s.
Rodney: Who's this?
Me: My name is Marv Goldberg and I interview singers and write about them.
Rodney: No, who is this really?
Me: That's who I am, Marv Goldberg.
Rodney: Well, who put you up to this? Nobody knows that I sang with the Crickets.

[Let me state right here that his reaction wasn't anger. It was somewhere between total bewilderment and amusement.]

Me: I really do want to interview you about the Crickets.
Rodney: OK, if you want.

[What followed was at least an hour of me asking him questions. Unlike most singers, he actually loved talking about his experiences, even though he couldn't imagine why anyone would care. This is how it ended:]

Rodney: We weren't anything special. We were just a bunch of kids. I was a terrible bass. We just sang because it was fun.
Me: Well, since you told me you haven't heard any of the songs in 20 years, I'll tape them for you and we'll see what you think now.
Rodney: OK, but now that I've answered all your questions, please tell me who put you up to this.

When I called him back a week later, things had changed. He'd played the tape for his little daughter and he recounted how she danced all around the room to the music. He finally admitted, "You know, we weren't that bad."


Rodney Jackson was a really nice guy and I enjoyed talking with him. I got in the habit of calling him every few months, just to say hello. It was like no time had passed at all and we could easily pick up the conversation where it had left off. But time has a way of interfering with things. One day, I realized that I hadn't talked with him in a while, so I called him at the hospital where he worked (he was a dietician, if I remember correctly). I asked for Rodney Jackson and the operator sounded bewildered. I repeated the name and she told me that he'd died about two years previously. I hung up the phone and cried (not a particularly manly thing to do when you're at work). And then I realized: after all the great conversations we'd had over the years, we'd never actually met. Most of my interviews are conducted over the phone, but this was the first time I ever regretted that.

I've told this story many times to many people. It's about time that I wrote it down.



Possibly the smoothest, tightest R&B group New York ever produced was the Crickets. As usual, the disappointments were greater than the triumphs, but unlike many other singers, neither Dean Barlow nor Rodney Jackson was bitter, each looking back at his contribution with fondness.

The group that was to become the Crickets were from the Morrisania section of the Bronx. Harold Johnson (tenor and guitar), Eugene Stapleton (tenor), Leon Carter (baritone) and Rodney Jackson (bass) began singing at the Forest House Community Center around 1951.

Grover Barlow (the "Dean" would come later) was originally from Detroit, where he belonged to a group that entertained fellow classmates over the high school public address system before classes started. When he moved to the Bronx in 1951, new friends were made and stickball was the name of the game. Some of his new-found friends were already singing together and he was asked to join as lead.

Grover was the youngest (at about 16) and Harold the oldest (at about 21). Before recording, their appearances were limited to community centers, with one important exception: When the group had been together for a short while, Rodney Jackson was hospitalized for about six months. Every Sunday the rest of the group would come to the hospital, wheel Rodney around in his bed, and sing for the other patients. In this way, the group managed to stay intact and practice without having to recruit a new member. After a further six-month convalescence, Rodney rejoined on a full-time basis and they began to actively pursue a career.

To practice, the group sang both old standards and original songs written by Harold Johnson. Although they enjoyed the works of the Orioles, Swallows, and 4 Buddies, their repertoire consisted mostly of standards such as those the Ravens made popular.

They had an agent named Cliff Martinez, who would, over the course of his career, manage the Crows, the Sparks Of Rhythm, the Pretenders, and the Mello-Tones (Decca). He was the one who introduced the group to Joe Davis.


The legendary Joe Davis started out as a manager, publisher, and vocalist in the 1920s. His few vocal endeavors, for Harmony, Okeh, and Vocalion, were nothing to get excited over, but he soon made a name for himself as one of the first independent producers of what were then called "race" records. He wrote songs, published them himself, and then produced recordings of those songs (by various singers) for such labels as Edison, Ajax, and Perfect.

His first venture into a label of his own was Beacon, started in 1942. Later, in 1944, he entered into an arrangement with Gennett Records of Richmond, Indiana (nearly dormant for around eight years). Davis got Gennett's allotment of scarce, wartime-rationed shellac, in return for a sum of money to be used to refurbish the antiquated Gennett pressing plant. (This same obsolete equipment was reportedly purchased by National Records in 1947.) Davis actually got into the record business in order to service juke box operators (those who owned the juke boxes in bars and other public places), who were suffering mightily from the scarcity of new recordings. He reserved 75% of his output for them, up until 1945 (National records was started for the same purpose).

Besides the Beacon label, Davis also used the Gennett, Joe Davis, and Davis logos interchangeably, for what purpose we may never know. Some of the material issued came from old Gennett masters dating to the late 1920s, but most was newly-recorded. Some masters were purchased from other sources, and the Davis labels were able to boast an artist line-up that included Harry James, Maxine Sullivan, Coleman Hawkins, Wingy Manone, and Savannah Churchill.

Yet another label, Celebrity, appeared in 1947, issuing re-couplings of things that had appeared originally on all his other labels. In March of that year, Davis put over 800 masters up for sale and announced his intention of concentrating on the publishing end of the business once again. In 1948, he both sold and leased masters to MGM, which had been pressing up his records for a couple of years. (MGM bought up old masters because, as of January 1, 1948, the American Federation of Musicians had gone out on strike, not allowing their members to record. Since these were pre-strike masters, MGM could issue them with impunity.)

Martinez told the group that if Davis liked them, there would be a recording contract with MGM. (By late 1952, Davis had become an independent producer for MGM, heading up their R&B department.)

Before meeting Davis, the group had another name, now long forgotten. At the insistence of Davis, however, they thought up another one: the Crickets. Davis promptly had them sign the name over to his company, so even if they all walked out on him, he could still use it. (In fact, just before Buddy Holly died, Joe Davis supposedly won a large cash settlement from the Brunswick Crickets group for using the name that he owned.)

Drawing on his recording experience, Davis cut the Crickets himself in an independently-produced session. On December 2, 1952 the Crickets recorded "You're Mine," "Milk And Gin," "For You I Have Eyes," and "I'll Cry No More." All were led by Grover Barlow. Davis promptly leased these masters to MGM. (He did the same with the Blenders.)

[What Grover never told me is that he was a winner on Do You Want To Be A Star, a talent contest for high school students. Hosted by Fred Robbins, it was broadcast on New York's Channel 9 (WOR) on Monday, Wednesday, and Friday, from 7:00 to 7:30. Grover was specifically mentioned in a December 20, 1952 blurb in the Greenville (Pennsylvania) Record-Argus that called the show "new." It had already "... produced one hot bet. Grover Barlow, 16 - a recent winner - is cutting four sides for Decca. The record company brain-trusters think that he may be a teenage Eckstine." The last, of course, is the pure hype we've come to know and love, but I wonder what happened with Decca or if that was hype too. If it was true, it would have been squashed by Joe Davis, since he already had Grover under contract.]


In February 1953, MGM released "You're Mine"/"Milk And Gin." The record was reviewed on February 28 (both sides rated "good"). Other reviews that week were for the Clovers' "Yes It's You," Sonny Til's "Lonely Wine," and Lavern Baker's "Lost Child." While "You're Mine" only made the national R&B charts for a single week (at #10), it sold well in local areas (as far away as Virginia and Georgia), making it to #8 on Cashbox's New York R&B chart in March of 1953. On March 14, it was rated a Territorial Tip in New York. The next week found it a Pick of the Week, showing strong sales in Philadelphia, D.C., Baltimore, New York, and Chicago, with decent sales in Buffalo and Cincinnati. The song did well enough to inspire a cover version by Bob White and the Love Notes, on Family Library Of Recorded Music.


Right after "You're Mine" was released, the Crickets were off on a promotional tour, stopping only long enough to have some photos taken at Harold Johnson's house. (It's a trick of the lighting that makes the suits look like uniforms; actually the only things that matched were the ties! Look for Harold's cat in the bottom left corner of one of the photos.) The Crickets did both one-nighters and package tours. They played the Apollo (on July 3, 1953) with Ruth Brown, Moms Mabley, Sonny Stitt, and comic Spo-Dee-Odee.

This is Apollo Theater owner Frank Schiffman's impression of the Crickets: "First appearance. Fair group." That's high praise coming from him, but they never played the Apollo again. [When Buddy Holly and his Crickets played the Apollo in 1957, Frank's reaction was "Very bad."]

After this, they played the Royal in Baltimore and slept on the floor in the home of the Orioles' George Nelson. They appeared in a barn in Virginia. They were stranded in Petersburg, Virginia when Fats Domino walked out on the tour after a fight with his band. They played the Baby Grand when Nipsey Russell was the master of ceremonies there and also the Carnegie Club in Cleveland (where they met the Spaniels). As you might expect, the only money the group ever received was for appearances, and most of that disappeared before it ever reached them.


In time, the Crickets became one of the best-dressed groups around. Whereas many groups had only one outfit, and the lucky ones had two or three, the Crickets had eight. This came in handy when they broke up: none of them had to buy clothes for a long time!


When the Crickets returned from their tour, Davis marched them back into the studio for a marathon session. Held on April 24, 1953, at least seven songs were recorded, most led by Grover Barlow: "I'm Going To Live My Life Alone" (a song Davis had written), "The Man From The Moon" (Harold Johnson and Rodney Jackson leading a street song that was also done by the 5 Crowns), "When I Met You," "Dreams And Wishes," "I'm Not The One You Love," "Fine As Wine," and "Be Faithful." These were done, once again, as an independent session, not for MGM.


In June 1953, MGM issued the second Crickets record: "For You I Have Eyes"/"I'll Cry No More." "I'll Cry No More" received an "excellent" rating on June 6 (with "Eyes" rated "good"). That week, reviews also went to Lloyd Price's "Baby Don't Turn Your Back On Me," the "Du Droppers' "I Found Out," the Carols' "Fifty Million Women," and the 4 Plaid Throats' "My Inspiration." A couple of weeks later (on June 20), the disc became a Pick of the Week.

With the success the Crickets were having, Joe Davis left MGM, after only about six months, to start his own Jay-Dee label. He not only took the Crickets away from MGM, but the Blenders too. However, the parting was amicable, since MGM initially pressed and distributed Jay-Dee records.


The Crickets had the honor of having the first release on Jay-Dee: number 777, issued in July 1953, was "When I Met You"/"Dreams And Wishes." This was a wise choice for Davis, because "You're Mine" was still doing somewhat well, having entered the national R&B charts on July 4 to begin its phenomenal one-week run as #10 in the juke box charts. (Actually, it's a mystery why it made the charts at all in July, since it hadn't been on any regional charts for two months. Strangely, it did better in Los Angeles than anywhere else, remaining on the local chart for six weeks, as opposed to New York's four weeks.)

On the strength of "You're Mine," the Crickets were booked into the Apollo Theater the week beginning July 3, 1953. They shared the stage with Ruth Brown and Sonny Stitt.


"When I Met You" was rated "excellent" on August 1 (with "Dreams And Wishes" getting a "good"). Other reviews that week were for Mercy Dee's "Rent Man Blues," the Treniers' "This Is It," Mr. Sad Head's "Black Diamond," and Floyd Dixon's "Married Woman."


In September, Davis released "I'm Not The One You Love," coupled with "Fine As Wine." Both sides were rated "good" on October 3, the same week they reviewed the Orioles' "In The Mission Of St. Augustine," the Ravens' "Who'll Be The Fool," the 4 Tunes' "Marie," and Dinah Washington's "TV Is The Thing."


The group appeared at the Lincoln Theater in Columbus, Ohio on October 11, along with Choker Campbell's Orchesta. Then it becomes complicated (or at least odd). Like many a record company owner, Joe Davis wanted the lead singer of his most successful group to record as a single, and convinced Grover to leave the Crickets in the fall of 1953. That should have been that for the Crickets, but....


Although Davis was the force behind breaking up the Crickets, he asked Grover to form a new group. (Since Davis owned the name, he probably didn't want it to go to waste.) A few neighborhood friends combined to make the second Crickets: Robert Bynum (first tenor), William Lindsay (second tenor), and Joe "Ditto" Dias (bass).

Sometime in November or December 1953, this second group recorded four songs with Grover in the lead: "Your Love," "Changing Partners," "My Little Baby's Shoes," and "Just You." The first two were released in December, and were reviewed the week of January 9, 1954 (with "Changing Partners" getting an "excellent"). Other reviews that week were for Wynonie Harris' "Quiet Whiskey," Bill Robinson & the Quails' "Lonely Star," and the Meadowlarks' "Love Only You." On January 30, "Changing Partners" was a Pick of the Week. This became the first record released as by "Dean Barlow and the Crickets." (Davis didn't think that "Grover" was a salable name; Grover's mother's maiden name, "Dean," was selected, and it's been that ever since.) From here on in, I'll refer to him as "Dean."

For whatever reason, Davis released "Just You" (somewhat of a reprise of "You're Mine") and "My Little Baby's Shoes" in January 1954, almost immediately after "Your Love."


However, the second Crickets group was a dismal failure. They did a few engagements but never wanted to practice. After their single session, Bynum and Dias left. Bill Lindsay stuck around, however, and was joined by Bobby Spencer (baritone) and Freddy Barksdale (bass) to complete the third Crickets group. Both Spencer and Barksdale had been in a non-recording group called the Velvetones, with tenors Dave McPhatter, and J.R. Bailey (Barksdale's half-brother). Dean's father had a fish store, and this Crickets group practiced in a room in the back of it. J.R. Bailey was an occasional member of the group, but wasn't on the recordings.


The third Crickets also did a single session, in January 1954, which resulted in two Dean Barlow-led songs: "Are You Looking For A Sweetheart" and "Never Give Up Hope." These tunes were released in early February, and reviewed on February 13 (with "Are You Looking For A Sweetheart" getting an "excellent"). Other reviews that week were for Lloyd Price's "Let Me Come Home Baby," the Vocaleers' "Will You Be True," and the Charmers' "The Beating Of My Heart."

The second group's "Just You" and "My Little Baby's Shoes" (released in January) were finally reviewed on March 27 (with "Just You" rated as "good" and "My Little Baby's Shoes" getting a "fair"). That week also saw reviews for the Spaniels' "Goodnight, Sweetheart, Goodnight," the 5 Keys' "Someday Sweetheart," the Tempo Toppers' "Always," Zola Taylor's "Make Love To Me," Little Willie Littlefield's "Goofy Dust," and Leon D. Tarver & the Chordones' "I'm A Young Rooster."

In November 1954, Joe Davis decided to reactivate his Beacon label (which he'd had in the 40s), and, once again, the first release was by the Crickets: "Be Faithful." Presumably there was nothing else in the can by them, because he dipped into his vaults and re-released the Deep River Boys' December 1951 sentimental recording of "Sleepy Little Cowboy" as the flip. "Be Faithful" was rated "excellent" on December 4, along with Hazel McCollum & the El Dorados' "Annie's Answer," the Cashmeres' "My Sentimental Heart," and Todd Rhodes' "Chicken Strut."

The third Crickets group stayed together for about a year, until a February 1955 performance in either Baltimore or Washington D.C. After the Crickets did their numbers, Dean was introduced and sang his new solo recording ("I'll String Along With You"), which the group didn't even know existed. In spite of this, they did a few more shows together before breaking up.

Freddy Barksdale then re-united with J.R. Bailey in a group called the New Yorkers 5, with Johnny Darren (2nd tenor), Shelly Dupont (baritone), and Rocky Smith (lead). They recorded "Gloria My Darling" for the Danice label later in 1955. After that, Freddy replaced original bass Pat Gaston in the Solitaires.

While Dean Barlow would release some dozen singles through 1963 (see discography), he'd also continue singing with a group: the Bachelors/Montereys.

In 1956, William Lindsay re-joined Dean Barlow to form the Bachelors. The other members were bass Billy Baines, tenor Ed "Sonny" Jordan, and tenor Waldo Champen (also known as "Champ Rollow"), an original member of the Wrens; he'd also end up in the Chimes, the Starlings/Twilighters, the Supremes, and the Cadillacs, with William Lindsay, J.R. Bailey, and Bobby Spencer). When you were from the Bronx, you always hung out together!

In 1956, the Bachelors released two records on the tiny Earl label (owned by Tommy "Dr. Jive" Smalls and Sammy Lowe). The first was "I Want To Know About Love" (led by Dean)/"Dolores (fronted by Champ). The second was "Baby"/"Tell Me Now" (both led by Dean).

The Bachelors made no appearances at all, and eventually changed their name to the Montereys, recording four songs for Jerry Winston's Onyx label in early 1957.

Their only Onyx release was "Dearest One" (a duet lead by Dean and Bill Lindsay), backed with "Through The Years" (fronted by Sonny Jordan) in July 1957. The disc was reviewed on September 9 (both sides "good"), along with Little Richard's "Keep A-Knockin'," the Del Vikings' "When I Come Home," Ray Charles' "Swanee River Rock," the Mello-Tones' "Ca-Sandra," Jackie Wilson's "Reet Petite," and the Travelers' "Lenora." I remember "Dearest One" being given a lot of airplay in New York; it became a regional hit.

"Dearest One" did so well, in fact, that Joe Davis reissued the Crickets' "I'm Going To Live My Life Alone" and "Man From The Moon" in September.

There was supposed to be a second Montereys record: "Angel" (led by Bill), backed with "Tell Me Why" (led by Dean). It was slated to be released as Onyx 517, but for some reason was never issued. These were Dean's last group records.

In 1959, Joe Davis released some old Dean Barlow sides on his Beacon label, possibly to compete with Dean's current solo remake of "You're Mine" (on the U.T. label; on it he's backed up by Arthur Crier's Halos). Dean maintained that this was the finest record he ever did, although the heavily-stringed arrangement was such that it was hard to dance to and teens didn't like it. Joe Davis, who owned the publishing rights, got an injunction against it and there are very few copies around today. More successful in terms of airplay was 1962's "Third Window From The Right" on Lescay. There were also solo releases on Warwick, 7 Arts, Rust, and TCF.

Joe Davis released the last Crickets record in May 1963: musically overdubbed versions of "Be Faithful" and "I'm Not The One You Love."

In 1967, Drifters' manager George Treadwell formed a group which included Dean and Vocaleers' lead Joe Duncan. The group was practicing in a Drifters' vein, since Treadwell was tiring of the real Drifters. However, Treadwell died before anything could be done with them.

The various members of the Crickets went on to do a lot of great New York R&B singing. Harold Johnson sang with the Mellows and Halos; Bobby Spencer was with the 5 Chimes, Cadillacs, Harptones, Pearls, Chords, and Crystals (on Gone); Freddy Barksdale was with the New Yorkers 5, Solitaires, Cadillacs, and Crystals (on Gone); William Lindsay was with the Cadillacs and the Starlings/Twilighters; and "Ditto" Dias was with the Chords.

Grover "Dean" Barlow, at the time I interviewed him in 1975, was the Director of Community Relations for Western Union, a position from which he has since retired. Rodney Jackson died in the late '70s; Harold Jackson has also passed away.

In the 90s, Dean Barlow hooked up with former Morrisania singers Lillian Leach, Waldo "Champ" Champen, Bobby Mansfield, Arthur Crier, Sammy Fain, and Eugene Tompkins, to form the "Morrisania Revue." In 1994, they released a CD called "Voices." Finally, in 1999, the Crickets were inducted into the UGHA Hall Of Fame.

The Crickets were probably the finest group that emerged from the Morrisania section of the Bronx (and the others weren't slouches either). Although their output is relatively small, their ballads rank among the best in R&B. Dean Barlow, the smooth, dreamy lead voice of the Crickets, passed away on September 29, 2013.


Special thanks to Johnny Ramsey and Beverly Lindsay-Johnson. Discography courtesy of Ferdie Gonzalez.


THE FIRST CRICKETS GROUP
(all Crickets leads by Grover "Dean" Barlow, except as noted)
MGM
11428 You're Mine/Milk And Gin - 2/53
11507 For You I Have Eyes/I'll Cry No More - 6/53

JAY-DEE
777 Dreams And Wishes/When I Met You - 7/53
781 I'm Not The One You Love/Fine As Wine - 9/53
795 I'm Going To Live My Life Alone/Man From The Moon - 10/54
("Man From The Moon" is led by Harold Johnson and Rodney Jackson)

BEACON
104 Be Faithful/[Sleepy Little Cowboy - Deep River Boys] - 11/54

DAVIS
459 I'm Going To Live My Life Alone/Man From The Moon - 9/57

BEACON
555 Be Faithful/I'm Not The One You Love - 5/63
(original tracks with overdubbed music)



THE SECOND CRICKETS GROUP
JAY-DEE
785 Changing Partners/Your Love - 12/53
786 Just You/My Little Baby's Shoes - 1/54



THE THIRD CRICKETS GROUP
JAY-DEE
789 Are You Looking For A Sweetheart/Never Give Up Hope - 2/54



THE BACHELORS
EARL
101 I Want To Know About Love (DB)/Dolores (WC) - 1956
102 Baby (DB)/Tell Me Now (DB) - 1956



THE MONTEREYS
ONYX
513 Dearest One (DB/WL)/Through The Years (EJ) - 7/57
517 Angel (WL)/Tell Me Why (DB)
Scheduled for release as Onyx 517, but never issued


LEADS:
DB = DB = Grover "Dean" Barlow; WL = William Lindsay; EJ = Ed "Sonny" Jordan; WC = Waldo Champen.




DEAN BARLOW SOLOS
JAY-DEE
799 - I'll String Along With You/It Doesn't Happen Every Day - 55
803 - Don't Leave Me Baby/Forever - 55
805 - My Life Is Empty Without You/True Love - 55

DAVIS
444 - As God Is My Judge/Hi Ya, Honey - 56
446 - My Life Is Empty Without You/Truthfully - 57
450 - Can't Stand It Any Longer/True Love - 57

U. T.
4001 - You're Mine/Never - 59

BEACON
463 - I'll String Along With You/True Love - 59

WARWICK
556 - Your Love Is All I Need/Come Back - 60
618 - It's All In Your Mind/Friendly People - 61

7 ARTS
704 - Love, Is That You/Little Sister - 61

LESCAY
3004 - Baby Doll/Third Window From The Right - 62
3010 - Yesterday's Kisses/The Night Before Last - 63

RUST
5068 - Don't Let Him Take My Baby/I Didn't See Nobody Dance - 63

TCF
12 Glory Of Love/I Need You So - 64




Unca Marvy's Home Page
More Articles