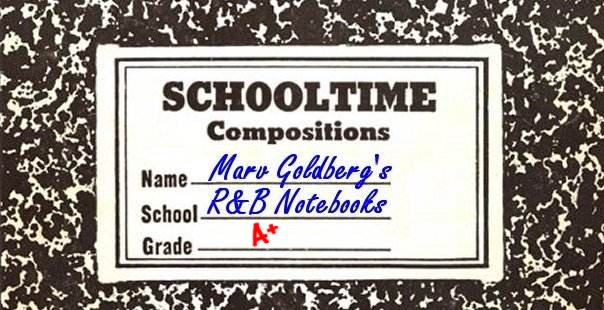 The Cuff Links, Kuf-Linx, and Cufflinx

By Marv Goldberg

Based on interviews with Alfred Gaitwood
Jerry Speed, Johnny Simmons, Marshall Lamb,
and Leroy Sanders


© 2005, 2009 by Marv Goldberg
[AUTHOR'S NOTE: The story of the Cuff Links is one of the most complicated tales I've ever told. What follows is a synthesis of all the notes (interview and otherwise) I've taken over the years. It still needs lots of work.]

[AUTHOR'S SECOND NOTE: Thanks to Doug Seroff, part of the mystery of the Kuf-Linx has been cleared up. They were partially the remnants of the Jubalaires!]


The Cuff Links (spelled many ways) were three of the more interesting groups of the mid-50s (you probably thought I was going to say "one of the more interesting..."). There were actually two completely different groups on Dooto and two completely different groups with the same name and the same song at the same time.

Our story begins, logically enough, in Tripoli, Libya. In this paradise (sarcastically nicknamed "Garden City"), Alfred Gaitwood became director of the Garden City Glee Club. Why a glee club in Tripoli? Because they were stationed there in the Air Force. Alfred had been in since 1949, and, although he liked music, had never before been interested in singing. The Garden City Glee Club toured bases in Europe, winning contests as they went.


In 1953, however, another kind of paradise beckoned, and Alfred was transferred to a reserve unit in Pittsburgh. Here, he hooked up with some local civilians and began singing with them as the "Smoothtones". They were: Enoch Hale (first tenor), Joe Martin (second tenor), Walter Lowry (baritone), and Kenny McMillan (bass). When Enoch Hale was drifted in 1954, he was replaced by first tenor Jud Hunter. The Smoothtones recorded two songs (both written and led by baritone Alfred) for Lennie Martin's local Jem label: "Bring Back Your Love"/"No Doubt About It." These were released in June 1955.

Up until then, the Smoothtones' appearances were mostly record hops with DJs Bill Powell (who would later break "Guided Missles" in Pittsburgh over station WILY), Leon Sykes (WMBS), Jay Michael (WCAE), Barry Kaye (WJAS), and, of course, Porky Chedwick (WHOD). After the record was released (with "No Doubt About It" doing well locally), there was a series of one-nighters, but all in the Pittsburgh area. This continued until late 1955, when Alfred Gaitwood was once again reassigned by the Air Force. His place in the Smoothtones was taken by Sylvester Brooks (with whom the group subsequently cut "It's Too Late Now," a tune that they'd been practicing with Alfred). [What little information about the Smoothtones exists here was taken from Cark Janusek's article on the group which appeared in Echoes Of The Past #16 in 1991. Carl had interviewed Jud Hunter for the article; when I spoke with Alfred Gaitwood, he remembered being with the Smoothtones, but none of their names.]

This time, Alfred was transferred to McClellan Air Force Base in Sacramento, California as a personnel Sergeant Major and started singing with some other airmen in the Service Club. They of course decided to get together to form the proverbial "group." The one thing that wasn't a problem was a name; Alfred had long before decided that a great name for a group was the "Cuff Links" (he had a yellow shirt with French cuffs and brown cuff links, from which sprang the idea).


The members of the Cuff Links changed rapidly. There were several early members, such as Mark Green and Billy Gray, who were in and out of the group. The accompanying photo, from late January 1956 (when they were slated to be stars of the Eighth Air Division TV Show), shows "Meade Oberby" (actually Mead Duncan Overby) and Gaylord Lindsey, two names I'd never heard before, along with Alfred Gaitwood, Everette "Ed" Tyson, and Marshall Lamb..

Alfred had also been writing songs in his spare time (as he had for the Smoothtones), and, in the fall of 1956 the group traveled down to Los Angeles to audition for Dootsie Williams. Dootsie liked the group, but not the songs. Returning to Sacramento, Alfred wasted no time in composing some new songs, including "Guided Missiles" (which he polished off in about five minutes). The title was a natural for an Air Force man; guided missiles were just coming into vogue. (It did take a special talent to make a love song out of it, though.)

The Cuff Links found a recording studio in Sacramento and made a dub of "Guided Missiles," which they sent to Dootsie. They got a telegram the next day saying he was coming to town to sign them (to a one-year contract with a one-year option). At the ensuing Dootone session (held in October of 1956) they re-recorded "Guided Missiles" and "My Heart" (another one that Alfred wrote).


The baritone who was supposed to have been on the recordings decided that he would be better off having a date the day of the "Guided Missiles" session; he later cried when the record actually came out and was a hit. The members that made it to the studio were: Robert Truesdale (tenor), John Saxon (first tenor, second tenor, and baritone), Marshall Lamb (high tenor), Everette "Ed" Tyson (baritone - rushed in at the last minute), and Alfred Gaitwood (bass). "Guided Missiles" was led by Robert Truesdale, and "My Heart" by John Saxon. Another member of the group was Roger Smith, who played guitar and piano.


Released in November 1956, "Guided Missiles" was just gimmicky enough to become a hit in several regions (it made #2 in Pittsburgh). "My Heart" was a rocker with a wild instrumental ending that Dootsie just chopped off for some reason. The record was reviewed (both sides "fair") on December 15, along with Fats Dominos' "Blue Monday," Gene & Eunice's "Bom Bom Lulu," the Nutmegs' "A Love So True," Alan Freed's "Rock 'n' Roll Boogie," and the Arrows' "No End To True Love." Dootsie Williams took to sending expensive cuff link sets to DJs who pushed the record (no doubt in lieu of royalties to the group). Sticking around for a couple of months, it became a Tip in Los Angeles on February 16. With typical hyperbole, a March Dooto ad proclaimed that the record was "exploding" in Philadelphia, Los Angeles, San Francisco, New York, and New Jersey.


Although in existence for several years, Dootone was finally forced to change its name by the Duotone Company (makers of phonograph styluses). Thus, "Guided Missiles" had the distinction of being both the last Dootone and first Dooto release. The change was announced the week of January 26, 1957, although "Guided Missiles" had already been reissued on Dooto in December. [I'm always amazed when record companies do something and then, later on, announce that they're going to do it.]

Unfortunately the Cuff Links' day jobs got in the way and they couldn't follow up the momentum of the record with many appearances. They played clubs on the West Coast, as well as the Los Angeles Civic Center and the Rivoli Theater in Oakland. They all took a two-week leave at the same time and set up a tour that included the Uptown Theater (Philadelphia), the Royal (Baltimore), and the Howard (Washington, D.C.). They also did the San Francisco Arena with the Drifters EARLY and B.B. King, as well as some TV appearances in Los Angeles.

Unlike most singers, Alfred didn't enjoy performing all that much; he was much happier writing songs than making appearances and touring. So when a transfer to McGuire AFB (in New Jersey) came through in February of 1957, he was ready to leave with no regrets. As he says: "My experiences with the Cuff Links were a high point in my life and will be remembered forever. Especially since show business never was something I was seeking; it came to me." (Except for running into Ed Tyson once, Alfred never saw any of the guys again.)

[When Alfred Gaitwood landed at McGuire AFB, he wasted no time in forming a new group with some of the airmen on the base. Calling themselves the Rivals, they sang in clubs for fun, until DJ Kae Williams heard them. Williams recorded them for his Darryl label, releasing "I Must See You Again" and "Riggetty Tick" in 1957. "I Must See You Again" (which Alfred wrote) was re-released on Junior (another Kae Williams label) in 1963, with "Come With Me" (recorded at the same session) on the flip. Although the rest of the members' names are long forgotten, Alfred does remember that the lead singer was tone deaf!]


At their second session, with Alfred replaced by bass Sam Kirby and baritone Ed Tyson replaced by tenor Leroy Barbour, the Cuff Links recorded "How You Lied" and "The Winner." The group now consisted of: John Saxon, Robert Truesdale, Marshall Lamb, Leroy Barbour, and Sam Kirby. "The Winner" was written by John Anderson, a high tenor who had occasionally appeared with the group, but wasn't on any recordings. Note that in the accompanying photo (from a Dooto album), Sam's and Marshall's names are reversed in the "signatures" that were written on the picture. I'm no expert, but my feeling is that someone at Dooto wrote the names on the photo; the script styles are suspiciously similar. The heads were taken from the other photo showing the Cuff Links in the "Tops In Blue" contest.


"How You Lied"/"The Winner" (both led by John Saxon) were released in March 1957, but not, apparently, sent out for review. At this time "Guided Missiles" was still going strong, although it never made the national charts. In June, it was reported that the Cuff Links were doing a series of one-nighters (on weekends), including one in Stockton, California.

The Cuff Links recorded one other song that Alfred had written, called "It's Too Late Now" (with Robert Truesdale in the lead). This is, presumably, the unreleased song that the Smoothtones recorded after Alfred had left them. They were supposed to wax another side a few days later, but one of the members got sick and couldn't make it. Dootsie brought in Robert Truesdale to try his hands at the saxophone; the result was the instrumental rocker "Saxophone Rag" (misspelled "Saxaphone" on the label). Although listed as by the "Cuff Links," the only Cuff Link on "Saxophone Rag" was Truesdale. (Note however, that the original pressing of "Saxophone Rag" credits Kirk Kirkland and his Band.) If you have the ear for this—and Dave Antrell did—listen to how Truesdale's sax goes up a key, waits for the others to join him, decides they never will, and slips back down to the original key after four or five bars.


"It's Too Late Now" and "Saxophone Rag" were released in August 1957. "It's Too Late Now" was rated "poor" on September 16 (with the instrumental ranked "good"). Other reviews that week were for the Clovers' "Down In The Alley," the Moonglows' "Confess It To Your Heart," the Demens' "You Broke My Heart," and the Love Notes' "Don't Go."

Even though the Cuff Links had taken second place in the Air Force's "Tops In Blue" 1957 talent contest, by October, the group had fallen apart. Blame the Air Force: it was transferring them all over the country. Leroy Barbour was probably the first to go; Ed Tyson came back to do some promotional tours.


However, waiting in the wings was a group that called itself the Kuf-Linx. The members, three of whom Doug Seroff interviewed in the early 1980s, were: John Jennings (lead tenor), Johnny Woodson (tenor), Gaines Steele (tenor), George "Biggy" McFadden (bass), Leo Z. Manley, Darrell Johnson, and Gwen Johnson. That's right, there were seven of them. Jennings and McFadden had been in the Jubalaires in the mid-40s. Leo Z. Manley was a well-known gospel lead singer, who had been with the Heavenly Gospel Singers and the Stars Of Harmony. Gaines Steele, younger brother of gospel great Silas Steele, sang with Detroit-area gospel groups and a West Coast Ink Spots group (with Clifford Givens); in the mid-60s, he was a member of the 4 Tunes. Gwen Johnson was a Los Angeles session backup singer singer (it's not certain if she was the Gwen Johnson who had a couple of releases on Peacock), who went on to become part of 1969's The Brothers And Sisters Of Los Angeles (whose voices included Billy Storm, Chester Pipkin, Fred Willis, Don Wyatt, and Clydie King, among many others).


This group had probably just recorded as "Johnny Woodson & the Crescendos" on Mike Gradny's Spry label: "Dreamer From My Heart"/"All That's Good" was from late 1957 The latter tune would be re-recorded, in a more spirited version, by the Kuf-Linx.


In two sessions, the Kuf-Linx recorded three records for Challenge, a Los Angeles label, one of whose owners was Gene Autry. On December 10, 1957, they recorded a cover version of the Casuals' "So Tough" (with "What'cha Gonna Do" as the flip). Released that same month, it was reviewed (both sides "good") on December 30, 1957, along with Jesse Belvin's "My Satellite," the Penguins' "That's How Much I Need You," the Monitors' "Closer To Heaven," the Sputniks' "Hey Maryann," and the Rajahs' "Shifting Sands" (rated "poor"). Keep in mind that John Jennings, lead on 'So Tough,' had also been the lead on the Jubalaires "Jube's Blues" back in 1947! Challenge would re-release "So Tough" twice more, each time with a different record number. The first time was in 1961; the second time hasn't yet been dated.

[An interesting side note: at their first session, the Kuf-Linx were backed by a studio band thrown together for the day. Since there was time remaining at the session, the band laid down a few tracks. One of those was issued as "Tequila," by the "Champs" (named for Gene Autry's horse, Champion).]

In case you're not confused enough, enter the "Cufflinx." Around 1952, a group called the Rain Drops formed on the U.S.S. Noble, an Attack Transport (APA 218) that had landed the first Marines in Korea. They consisted of Henry Houston (lead tenor), Moses "Moe" Walker (first tenor), Jerry Speed (second tenor, baritone, and alto), and Elroy Coleman (bass). They patterned themselves after the Dominoes, the Clovers, the 5 Royales, and the Midnighters and performed in clubs in and around San Diego.


[Aside from singing with the Rain Drops, Henry Houston had a second musical career: he was a singer with Preston Love's Orchestra in 1955 and was teamed up with Peylia Balinton (aka "Sugar Pie DeSanto"), with whom he recorded, for Federal, as Preston Love's "Love Bugs" and "Hank and Sugar Pie." Later that year, the Love Bugs also had a release on Ultra (see discography).]

When the Rain Drops (who came from all over the country) started being discharged, they decided to stick around and continue singing together. In 1956, they held their first recording session, with John Dolphin. They recorded four songs ("Behold A Dream," "Soft, Soft Lips," "Never Happen," and "House Party") as the "Sunrisers" (for no reason that I can determine), but Dolphin never released any of them on either of his current labels (Cash and Money).

The Rain Drops then recorded "(I Found) Heaven In Love"/"I Prayed For Gold" for Nick Therry's Spin It label in December 1956.


There were no further recordings for a year, at which time they went to audition for Dootsie Williams. Dootsie liked them, and they presented him with an opportunity. Probably being incensed at those upstart Kuf-Linx, he proposed that the Rain Drops also record "So Tough," but as the "Cufflinx" (we now have a cover of a cover, by a group whose very name was a cover). In March 1958, Dootsie announced (or at least hinted) that the "Guided Missiles" Cuff Links had extended their contract and would soon record. This is, of course, record business code for "had already recorded." I guess he'd forgotten that the Cufflinx' version of "So Tough" had not only been recorded, but released (in January, with "My Love Is With You" as the flip). His March 1958 ad for the group even called them "The Original Cufflinx." The Cufflinx not only got to sing their own songs, but had to learn the arrangements for "Guided Missiles" and "How You Lied."


Concerning the accompanying undated photo of the Rain Drops/Cufflinx (thanks to Richard Horlick), Jerry Speed had this to say: "This is the original group. I remember those uniform jackets: orange with white collar and pockets."


It's possible, however, that there was some kind of injunction sought by Challenge Records. The Cufflinx' "So Tough" was never reviewed, and only a month later, in February, Dooto released their second record: "A Fool's Fortune," backed with "Trick Knees." Reviewed on March 10, 1958, both sides were ranked "good". Other reviews that week included the Du Mauriers' "All Night Long," the Dominoes' "Solitude," the Crowns' "Kiss And Make Up," Bobby Freeman's "Do You Wanna Dance," the Caddys' "Ain't You Gonna," the Tremaines' "Jingle Jingle," the Serenaders' "I Wrote A Letter," and the Ebon-Knights' "First Date." In spite of "So Tough" not being reviewed, however, Dooto ran ads for it all through the month of March 1958. Also, in a blurb about a show at the Paramount Downtown (Los Angeles) beginning on March 12, the Cufflinx' "So Tough" was mentioned. (Others on that show were Roy Hamilton, Thurston Harris, the Clovers, Red Prysock, Wynona Carr, Don & Dewey, and my personal favorites: "many, many more.")


The Kuf-Linx second session was held on February 27, 1958. The four sides recorded were "Eyeballin'," "Service With A Smile," "Climb Love's Mountain," and "All That's Good." Their next Challenge record (as "The Kuf-Linx, Featuring John Jennings") was "Eyeballin'," backed with "Service With A Smile." Released in March 1958, it was reviewed (again with both sides "good") on April 7. Other reviews that week were for Chuck Berry's "Johnny B. Goode," Fats Domino's "Sick And Tired," the Rays' "Rags To Riches," the Gladiolas' "Shoop Shoop," the Bobbettes' "Zoomy," the Moonglows' "Soda Pop," the Ladders' "I Want To Know," and the Ospreys' "Do You Wanna Jump Children."

Dooto released "Lawful Wedding"/"Zoom" by "Henry Houston & the Cufflinx" in May 1958. Once again, both sides were rated "good" (on June 30), but once again the record failed to take off. (Presumably their target Los Angeles audience was about as confused as it could get.) Other reviews that week went to Chuck Berry's "Beautiful Delilah," the Fidelitys' "Memories Of You," the Hollywood Flames' "Chains Of Love," the Monotones' "Tom Foolery," the Olympics' "Western Movies," the Ivy Tones' "Oo Wee Baby," and the Kings' "Angel."

The Kuf-Linx's third, and last, record was "Climb Love's Mountain"/"All That's Good" (a reprise of the tune that they'd done about six months earlier as "Johnny Woodson & the Crescendos" [assuming, of course, that it was the same group]). Challenge issued it in June of 1958, but it wasn't sent out for review. This became the last hurrah for the group. Whereas Los Angeles had had a glut of kuf lingks groups (let's just spell it phonetically), soon there were none.


So what happened to the Kuf-Linx then? I heard from Owen Clark in Manitoba, who told me that in 1957 the group had played the Rancho Don Carlos in Winnipeg. They liked Winnipeg so much that they returned in 1958 and took over a nightclub called "Jack's Place," where they remained for at least part of 1958 and 1959. By this time, the group was a more manageable quintet, consisting of John Jennings, Johnny Woodson, Gaines Steele, Darrell Johnson, and "Jennell" (most probably Jennell Hawkins, who had recorded "This Time It's Real" with Richard Berry on Flair in 1954). Just to keep it interesting, however, they added trumpeter Frank Lewis. Johnny Woodson went on to record a couple of singles for Spry and Imperial in the early 60s.

The Cufflinx left Dootsie in the Spring of 1958 and went back to calling themselves the Rain Drops (usually spelled "Raindrops" from then on). The Raindrops issued one platter on Vega ("Dim Those Lights"/"Oh Oh Baby") in May 1958.

Their manager, Nate McCoy, had written "(I Found) Heaven In Love," "A Fool's Fortune," and "Trick Knees" for them. Now, he'd set up Sotoplay Records, and in 1958, they recorded "Let Me Take You Home"/"Do I Have A Chance" for him, as "The Webs." For some reason, McCoy used a different take of "Do I Have A Chance," crudely overdubbed George Smith's harmonica over the vocals, and released it (on Sotoplay) as by the Notemakers. According to Jerry Speed, the flip of that record, "It Hurts To Wonder," is also by the Webs, led by Moe Walker.

Another mid-1958 Raindrops record, on Spin It, was: "Little One" and "Rockin' On The Farm." These were both masters that had been recorded back in 1956. "Little One" was reissued in December of that year, with "(I Found) Heaven In Love" as its new flip. [In 2009 a CD titled And They Called It Rock And Roll was released. The tag line was "Before Alan Freed was there Rock And Roll?" It purports to be songs with "rock" or "rockin'" in the title from before the time when Alan Freed started calling the music "Rock And Roll." While most of these are fine, the strange one is "Rockin' On The Farm" by the Farmer Boys from 1950. It's strange because it's actually the 1958 (or 1956 to be more accurate) master by the Raindrops. Whoever released the CD just made up the "Farmer Boys" name and the 1950 release date!]


In late 1958, both Moses Walker and Jerry Speed left the group. They were replaced by second tenor Ray "Little Sonny" Durden and top tenor Johnny Simmons, who was concurrently with the Cubans (whose sole session for Flash was held in January 1959). Presumably, it was this group that recorded "Maybe"/"Love Is Like A Mountain," released on Corsair and Dore in June 1960. By the end of that year, Johnny Simmons had left to join Little Caesar and the Romans. His replacement remains unknown.

In 1961, there was a record by the Style Kings on Sotoplay: "Kissing Behind The Moon"/"Under The Tropical Sky." It sounds current to me and is probably by Houston's group, which may have still had Elroy Coleman and Ray Durden, plus someone to replace Johnny Simmons. The tunes on a second Style Kings record, released in 1962 ("Never Happen"/"House Party"), however, were two of the masters that the Sunrisers had recorded for John Dolphin back in 1956!

A final record by the Henry Houston Cufflinx (this time spelled "Cuff Links" just to further confuse us), "Chancing My Love"/"I Don't Want Nobody," was released by Dooto in 1963, but these, too, were old masters (this time from 1958).

Around 1963, Henry Houston and Johnny Simmons re-formed the Cuff Links for touring purposes (seemingly forgetting how to spell "Cufflinx"). The bass was Leroy Sanders (who'd been in the Maharajahs, the Cubans, the Upfronts, and Little Caesar & Romans). The fourth member was baritone Leonard Cavares.

Another Raindrops record was issued on Sotoplay in 1964: "Baby It's Your Love"/"I Still Love You." Amazingly, they were also older masters, recorded around 1960. Somebody was cleaning out the attic!

However, the Cuff Links story isn't quite over yet. When Alfred Gaitwood left the Air Force after eight years, he settled in New York. In the late 50s he started his own label, Gait, which recorded the Chev-rons (in which he was a member), Lee Ward, the Jades, the Profiles, Allen Bruce, and the Cuff Links. This was actually a white group that came from Alfred's Brooklyn neighborhood. He released one record by them in 1965: "Next To You"/"Only One Love" ("Only One Love" was also released as the "Clicks," with "Teenie Weenie" as the flip). Probably another record by this group was on Palm: "Gee, I Don't Know Why"/"Please Tell Me" (spelled "Cufflinks" on this one). The label mentions the "Alfred Gaitwood Orch." Alfred passed away on November 26, 2021.

And that's the story (such of it as is known). The Cuff Links (or Kuf-Linx, or even Cufflinx), whoever they might have been at any given time, gave us some very nice songs. Wish there had been more music and less confusion.


Special thanks to Doug Seroff, Dave Hinckley, Bob Leszczak, the late Dave Antrell, and AnNette Tyson Chavez. As usual, the bulk of the discography comes from Ferdie Gonzalez and Disco-File.



DISCOGRAPHY

THE FIRST GROUP (CUFF LINKS)
DOOTONE (The Cuff Links)
409 Guided Missiles (RT)/My Heart (JS) - 11/56

DOOTO (The Cuff Links)
409 Guided Missiles (RT)/My Heart (JS) - 12/56
413 How You Lied (JS)/The Winner (JS) - 3/57
422 It's Too Late Now (RT)/(The Saxaphone [sic] Rag (RTS) - Instrumental) - 8/57
(Note: the first pressing of 422 credits Kirk Kirkland's Band for Saxaphone Rag)

LEADS: RT = Robert Truesdale; RTS = Robert Truesdale on sax; JS = John Saxon



THE SECOND GROUP (KUF-LINX)
(see also Johnny Woodson & Crescendos, below)
CHALLENGE (The Kuf-Linx)
1013 So Tough (JJ)/What'cha Gonna Do (GM) - 12/57
(also released in 1961 as Challenge 59102, and at an unknown date as Challenge 51013)
59004 Eyeballin' (JJ)/Service With A Smile (JJ) - 3/58
(also released as "John Jennings & the Kuf-Linx")
59015 Climb Love's Mountain (JJ)/All That's Good (JW) - 6/58

LEADS: JJ = John Jennings; JW = Johnny Woodson; GM = George McFadden



THE THIRD GROUP (CUFFLINX)
(see also Sunrisers, Rain Drops, Webs, Raindrops, and Style Kings, below)
DOOTO (The Cufflinx)
433 So Tough (HH)/My Love Is With You (HH) - 1/58
434 A Fool's Fortune (HH)/Trick Knees (HH) - 2/58
438 Lawful Wedding (HH)/Zoom (HH) - 5/58 (as Henry Houston & the Cufflinx)
474 Chancing My Love (HH)/I Don't Want Nobody (ALL) - 1963 (1958 masters, as "Cuff Links")

UNRELEASED CUFFLINX ON DOOTO
Hard Time Lover
Did I Do Wrong

LEADS: HH = Henry Houston



DISCOGRAPHY (MISCELLANEOUS RECORDINGS)

THE SMOOTHTONES (leads by Alfred Gaitwood)
JEM
412 Bring Back Your Love To Me/No Doubt About It - 6/55



THE RIVALS (with Alfred Gaitwood)
DARRYL
722 I Must See You Again/Riggety Tick - 1957

JUNIOR
990 I Must See You Again/Come With Me - 1963 (1957 masters)



THE CHEV-RONS (with Alfred Gaitwood)
GAIT
100 It's Saturday Night (lead: Alfred Gaitwood)/The Defense Rests - ca. 1959



THE CUFF LINKS
(a white group, on labels owned by Alfred Gaitwood)
GAIT
542/543 Only One Love/Next To You - 1965

GAITWOOD (as the Clicks)
101 Only One Love/Teenie Weenie - 1965

PALM (as the Cufflinks - unknown if this is the same group)
5001 Gee, I Don't Know Why/Please Tell Me - ?



JOHNNY WOODSON & CRESCENDOS (probably the Kuf-Linx)
SPRY
108 Dreamer From My Heart/All That's Good - late 57



THE LOVE BUGS (Henry Houston and Peylia Balinton)
FEDERAL
12216 Boom Diddy Wa Wa Baby/[A Man's Going Crazy - Preston Love] - 3/55
12217 I'm So Lonely (as Hank & Sugar Pie)/[Please Be True - Sugar Pie (solo)] - 4/55

ULTRA
103 That's All Right Baby/[Ali Baba's Boogie - Preston Love] - 12/55



THE SUNRISERS
UNREL CASH or MONEY (one of the John Dolphin labels; all recorded 1956)
Behold A Dream (HH)
Soft Soft Lips (HH)
House Party (HH) - released as by the Style Kings in 1962
Never Happen (HH) - released as by the Style Kings in 1962



THE RAIN DROPS
SPIN IT
104 (I Found) Heaven In Love (HH)/I Prayed For Gold (HH) - 12/56



THE RAINDROPS
VEGA
105 Dim Those Lights (HH)/Oh Oh Baby (HH) - 5/58



THE WEBS
SOTOPLAY
006 Do I Have A Chance (MW)/Let Me Take You Home (all) - 1958
("Do I Have A Chance" is by "Moe Walker & the Webs")



THE NOTEMAKERS
SOTOPLAY
007 Do I Have A Chance (MW)/It Hurts To Wonder (MW) - 1958
("Do I Have A Chance" is a different take of the song that had been released
by the Webs, with an overdubbed harmonica.)



THE RAIN DROPS
SPIN IT (all masters from 1956)
106 Little One (HH)/Rockin' On The Farm (EC) - 1958
111 Little One (HH)/(I Found) Heaven In Love (HH) - 12/58



THE RAINDROPS
CORSAIR (also issued on DORE 561, same date)
104 Love Is Like A Mountain (HH)/Maybe (HH) - 6/60

SOTOPLAY
27/28 Baby It's Your Love (HH)/I Still Love You (HH) - 1964 (old masters)



THE STYLE KINGS
SOTOPLAY
011 Kissing Behind The Moon (HH?)/Under The Tropical Sky (HH?) - 1961
014 Never Happen (HH)/House Party (HH) - 1962
(the sides on 014 are Sunrisers masters from 1956)


LEADS: HH = Henry Houston; MW = Moses Walker; EC = Elroy Coleman




Unca Marvy's Home Page
More Articles