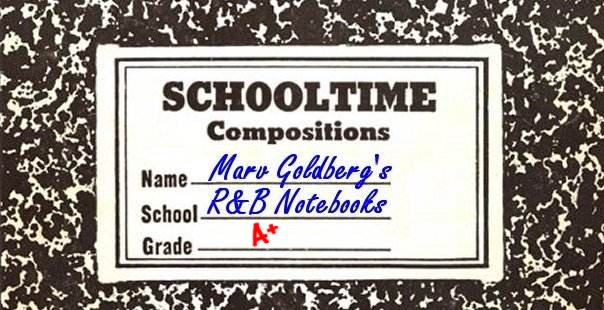 The Dappers

By Marv Goldberg

based on interviews with Gregory Carroll
and Al Showell


© 2004, 2009 by Marv Goldberg
There are singers who've got to sing. If one venture doesn't make it, they just go on to another one. Many of them continue on for years and years without ever having a hit. But if you were born to sing, you sing!

John "Gregory" Carroll was a second tenor who had started with the 4 Buddies on Savoy and subsequently replaced George Nelson in the Orioles (just in time for their "Crying In The Chapel" session). He used this experience as a springboard to a career that encompassed all the creative facets of the music business: performer, writer, producer, and talent scout.

With the breakup of the Orioles in the spring of 1955, Gregory Carroll went into the production end of the business for a while. However, it's difficult to get singing out of your blood, so in 1956, he decided to get another group together.

Leon "Larry" Harrison had been first tenor and lead of the 4 Buddies. Since they'd broken up in 1953, he'd had another group that recorded as the Barons on Decca (1954) and the Buddies on Glory (early 1955). Then, he joined the Ravens for a while in 1955, leading on the unreleased Jubilee cut, "Ashamed." After that, he'd tried his hand (or voice, as the case may be) as a soloist on Savoy ("I Will Wait"/"Move, Baby, Move," released in August 1955). But things just weren't clicking for him. In late 1955, he was looking for a new singing challenge.


Greg and Larry naturally drifted back together and made plans to start up a new group. As a baritone, they snagged Leonard "Zeke" Puzey, former second tenor of the Ravens (although he wasn't in the Ravens at the same time as Larry). The bass was Jerome Robinson.

Calling themselves the Dappers, they recorded two tunes for RCA Victor on January 20, 1956: "Unwanted Love" and "That's All, That's All, That's All." Both sides were led by Larry Harrison.

But once again the all-too-frequent story: this group, with such spectacular potential, broke up soon after the session, not making even a single appearance. Both Larry Harrison and Leonard Puzey spent many years doing session backup work. The subsequent career of Jerome Robinson is unknown.

RCA's Groove subsidiary issued the sides in May 1956 (probably long after the group had disbanded) and they were reviewed on June 2 ("Unwanted Love" was rated "good"; the flip, "fair"). Other reviews that week went to Gene & Eunice's "Let's Get Together," the Charms' "One Night Only," the Preludes' "Don't Fall In Love Too Soon," the 4 Tops' "Could It Be You," Sabby Lewis' "Ding-A-Ling (Coo Coo Mop)," Lee Andrews & the Hearts' "Show Me The Merengue," and the Sonnets' "Why Should We Break Up."

The Dappers were now history, but Gregory Carroll wasn't ready to give up yet. Together with his friend, baritone/bass Al Showell, he looked around for some other singers to round out a group. They met, and were impressed by, the Sweethearts (soprano Pat Williams and alto Joy Wright), who had won the amateur night contest at the Apollo Theater.

Greg and Al wrote some material for the Sweethearts, and then decided to merge them into a new Dappers group. Leonard Puzey returned as the fifth member.

Greg had many contacts in the music industry and he quickly got the Dappers a recording session with Eddie Heller's Rainbow records. (A tragic mistake, as Rainbow was just about to go out of business.) The second Dappers had a single session for Rainbow, at which they recorded "Bop Bop Bu" (led by Greg) and "How I Need You Baby" (with Greg and Joy doing a duet lead).

The record was released in November 1956, and, probably since Rainbow was doing so poorly, wasn't promoted or sent out for review. (In fact, it was the next-to-last Rainbow record.)

In spite of this, the Dappers remained together for almost a year. During that period, according to Greg, they traveled the East Coast appearing at the Apollo (although I can find no listings), the Royal, the Howard, and the Earl. They also did some television work in Delaware and Connecticut. The Dappers' career came to an end when Joy Wright left to have a baby. NOTE: George "Dapper" Cromwell & the Dappers, who recorded for Peacock, are from the Boston area and are a totally unrelated group.

Greg then teamed up with singer/guitarist Peggy Jones, who had been a member of the Bop Chords on their last record "So Why"/"Baby." Billing themselves as "Greg And Peg," they cut "Honey Bunny Baby"/"Why Do I Love You Like I Do" for the Ro-Nan label in 1957.


[After that, Peggy Jones met Bo Diddley, and ended up replacing his drafted guitarist, Jody Williams. Peggy (who came to be known as "Lady Bo") stayed with Diddley until 1961, when she formed her own group called the Jewels, recording "I'm Forever Blowing Bubbles"/"We've Got Togetherness" for MGM. (The group would later be renamed Lady Bo and the Family Jewel.) In 1963, she recorded "Everybody's Talking"/"I'm Gonna Love My Way" with then husband Bob Baskerville (another Bo Diddley guitarist and backup vocalist), as part of "Bob And Peggy" (aka the Baskervilles) on Peacock.]

In the later 50s, Greg joined Larry Harrison and Leonard Puzey as part of Abel DeCosta's loose-knit backup organization (usually called the "Cues"). The good thing about session work is that you got paid for it upfront; you never sat around wondering if there were going to be any royalty checks.

On January 27, 1960, Greg both produced and sang on three songs that Sonny Til recorded for Jubilee: "The First Of Summer," "Come On Home," and "Panama Joe." Also present were the Helen Way Singers, although the session was credited to "the Orioles." The first two songs were released sometime around April 1960.

After that, Greg and Al Showell formed a gospel group called the Halos, which included Doris Troy and Doc Wheeler. A later Halos group with Greg, Doris, and Leonard Puzey did some promotional singing, in a political vein, for New York's then mayor, Robert Wagner. (Neither of these groups has anything to do with the Halos that recorded "Nag.") In 1963, Greg produced Doris Troy's hit, "Just One Look."

During 1970, Greg occasionally appeared with the current incarnation of Sonny Til's Orioles, although he wasn't on any of their recordings.

When I first met Gregory Carroll, in the early 70s, he was singing with Jimmie Nabbie's Ink Spots. He passed away on January 25, 2013.



THE DAPPERS - FIRST GROUP
GROOVE
4G-0156 Unwanted Love (LH)/That's All, That's All, That's All (LH) - 5/56



THE DAPPERS - SECOND GROUP
RAINBOW
373 Bop Bop Bu (GC)/How I Need You Baby (GC & JW) - 11/56


LEADS: LH = Larry Harrison; GC = Gregory Carroll; JW = Joy Wright



GREG AND PEG
RO-NAN
1001 Honey Bunny Baby/Why Do I Love You Like I Do - 1957




Unca Marvy's Home Page
More Articles