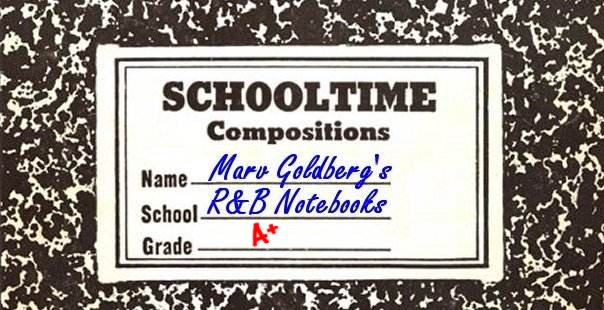 The Del-Knights

By Marv Goldberg

Based on an interview with Eddie Edgehill


© 2004, 2009 by Marv Goldberg
From New York to Philadelphia, then back to New York, and back again to Philadelphia. That's the story of Eddie Edgehill's travels in the 50s. Along the way, he managed to sing with two of the better groups of the era.

Second tenor Eddie Edgehill was born in New York, but raised in Philadelphia. In the 40s, when he was around 17, Eddie relocated to New York again. Around 1954, he joined the Val-Tones, a group run by his uncle, Robert Simmons ("He taught me how to sing," said Eddie). This group had nothing to do with Percy Cosby's Baltimore Val-Tones group that recorded "Tender Darling"/"Siam Sam" for Deluxe, but might have evolved into the Valtones on Gee ("Have You Ever Met An Angel"/"You Belong To My Heart").

One night, Richard Barrett, lead of the Valentines, saw the Val-Tones on stage. He was looking for a replacement for Donald Raysor, who had been drafted. Impressed with Eddie's dancing moves, Richard approached him, and soon Eddie was wearing the red oilcloth heart of a Valentine. While Eddie wasn't on their first record, "Tonight Kathleen," he was on all the Rama records, except the last ("I Cried Oh, Oh" and "Don't Say Goodnight"). In late 1956, Eddie's mother became ill, and he had to leave the Valentines.

Returning to Philadelphia, he eventually met up with tenor Arthur Harden, an old school friend. Discovering that they both liked to sing, the nucleus of a group was born. Probably in early 1958, Eddie and Arthur formed the Orientals, with some guys from the neighborhood (Warden Street in South Philly): first tenor Warren Sherrill (who had spent some time with the Sensations), baritone/second tenor Frank Washington, and bass Jerry Abel. There was also a pianist named Dexter who was with them for a short while.

The group did a lot of rehearsing. Taking over a room at the Progressive Club, they practiced for hours every day for several months. Then they started doing little shows around Philadelphia, until they were seen by DJ Kae Williams (who had recently switched from WHAT to WDAS). He was impressed enough to get them on a show at the Uptown Theater.


Finally, they believed they were ready to record. Eddie had kept in touch with Richard Barrett, who was doing production work for George Goldner (former owner of Rama and Gee and current owner of End and Gone). The Orientals recorded a couple of tunes for Goldner ("Can't You Hear The Bells," led by Arthur Harden, and "Lonesome," fronted by Warren Sherrill). Goldner gave the guys dub pressings of the songs so they could be played on local Philadelphia stations. Also, both Goldner and Barrett told them that they hated the name "Orientals." Back in Philadelphia, they had the dubs played, but nothing happened with them (strangely, Kae Williams didn't play them, but Georgie Woods, on WDAS, did).

Taking Goldner's criticism of their name to heart, the guys renamed themselves the "Del-Knights." They were sitting around dreaming up names and the one that caused the most interest was "Knights Of The Round Table." However, they all agreed that it was too clumsy, so a little more thought shortened it to "Del-Knights."

With their new name in place, they auditioned for Barry Golder (who, with DJ Douglas "Jocko" Henderson owned Philadelphia's Casino label). They ended up recording six masters for Golder in a couple of sessions: "Compensation" (led by Arthur; a song clearly inspired by "Get A Job"), "Everything" (Arthur, Warren, and Jerry), "I Am To Blame" (Warren), "Don't Cry Anymore" (Arthur), "Lonesome" (Warren), and "Madly" (Warren; this is the same song as the Gazelles' "Honest.").


While the Del-Knights did a great job on the four ballads they recorded for Golder, he was only interested in their uptempo tunes. Thus, a couple of months later, when it came time to release some sides, only "Compensation" and "Everything" were issued. Since Golder had an arrangement with United Artists Records, these two sides were released on its Unart subsidiary in December 1958.

Soon after this, they hooked up with manager Ruth Davies. With her help, they did a lot of touring in Eastern Canada and Massachusetts.

Sometime in 1960, Arthur Harden got married and moved away, to be replaced by first tenor Anthony "Bay" McKinley. Jerry Abel left too, and was replaced by a bass only remembered as Al. Finally, Frank Washington left, but wasn't replaced. While the group was now a quartet, they picked up some musicians: "Sax" White (saxophone), Tommy Langley (guitar), Howard Churchill (bassist), and Henry Terrell (drums). These musicians, who played on all their subsequent records, would be with them for the rest of their career, except for Henry Terrell, who was replaced by Duke Johnson. Sometimes Joe Jefferson was used in place of Sax White at appearances.


Their next recordings were made for Jerry Ross and Murray Wecht's Sheryl label: "I'm Comin' Home" and "One, Two, Button My Shoe." Both were led by Warren Shirell. Issued on Sheryl in early 1961, they were re-released on Ad Lib Pop-Line in July 1962.


Right after this session, Arthur Harden returned to the group and Bay McKinley left. Also, Herbert Benjamin joined as baritone. Therefore, they were now Arthur Harden, Warren Sherrill, Eddie Edgehill, Herbert Benjamin, and Al ?. Their next recording stop was at Peter DeAngelis and Bob Marcucci's Chancellor Records, where they cut "Wherever You Are" (led by Arthur) and "Wrapped Too Tight" (a Coasters-type arrangement, that featured Arthur in the non-unison parts).

For their last recordings, the Del-Knights teamed up with Murray Wecht again, this time waxing for his Bronko label in the spring of 1962. At this point, Herbert and Al had left, and Bay had rejoined. They were now a quartet again: Arthur, Warren, Bay, and Eddie, all essentially tenors (although Eddie could sing baritone). Taking advantage of the current dance craze, they recorded "Everybody Popeye" (led by Bay McKinley). The flip was "Speedy Gonzales" (led by Warren), a song that had originally been released by David Dante on RCA in February 1961. Their version did well locally, but it was Pat Boone's version that became the big national hit.

The Del-Knights didn't do all that much recording, but they managed to tour a lot, playing the Concord in Toronto, the Macombo and Esquire in Montreal, the Soundtrack in New Haven, the Palace in Boston, the Uptown in Philadelphia (around three times a year), and the VPA Club and B&R Lounge, also in Philadelphia. They were pretty much full-time singers for the entire life of the group.

According to Bill Munson of Toronto, around 1964 Arthur Harden left the group while they were in Toronto and became "Jack Harden". With Gene Evans (who'd been a sometime guitarist for the Del-Knights), he formed the Del-Five in Toronto. He later fronted Jack Harden & the Silhouettes, as well as King Herbert & the Knights and Norris Vines & the Luvlines. Harden passed away sometime in the 1980s.


The Del-Knights lasted until around 1966, when Eddie Edgehill, Warren Sherrill, drummer Duke Johnson, and their old friend Jerry Abel (bass of the original Del-Knights) joined Terry Johnson's Modern Flamingos. Terry was a guitarist and tenor who had joined the Flamingos in late 1956. He'd left them in 1961 and formed the Modern Flamingos. While members came and went over the years, the other members of the Modern Flamingos at this time were Sonny Ross (first tenor, second tenor, and baritone) and Eddie Thomas (bassist).

Warren Sherrill and Eddie Edgehill stayed with the Modern Flamingos for about a year and then turned to something different, composing "Do The African Twist" for the Mad Men, released on the Gamble label in 1967.


In 1968, Eddie started rehearsing and managing the Sweet Delights, a group that contained his wife, Gerylane "Geri" Edgehill. The other members were Peggy Murphy, Albert Byrd, Grace Montgomery Allison, and Jackie ?. In June 1968, they recorded "Baby Be Mine" for Atco, after which Albert left. (The flip, "Paul's Midnight Ride," is an instrumental by "The Delights Orchestra.") Although it was their only recording, the Sweet Delights remained together until 1974.

This is how Eddie summed up his years with the Del-Knights: "We were a good group; we just didn't get a hit record out. We held our own on stage; we had beautiful stage personalities. We just didn't get that break." Eddie Edgehill passed away on January 13, 2010.



Special thanks to Val Shively.


THE DEL-KNIGHTS
UNRELEASED DUBS FOR GEORGE GOLDNER (AS THE ORIENTALS) - mid-58
Can't You Hear The Bells (AH)
Lonesome (WS)

UNART
2008 Compensation (AH)/Everything (AH/WS/JA) - 12/58

UNRELEASED
I Am To Blame (WS) (released as Reco-Art 1000 - 2/2003)
Don't Cry Anymore (AH) (released as Reco-Art 1001 - 2/2003)
Lonesome (WS) (released as Reco-Art 1000 - 2/2003)
Madly (WS) (released as Reco-Art 1001 - 2/2003)

SHERYL
339 I'm Comin' Home (WS)/One, Two, Button My Shoe (WS) - 61
[Re-released on Ad Lib Pop-Line 0207 - 7/62]

CHANCELLOR
1075 Wherever You Are (AH)/Wrapped Too Tight (All/AH) - 4/61

BRONKO
502 Everybody Popeye (AM)/Speedy Gonzales (WS) - spring 62


LEADS: AH = Arthur Harden; WS = Warren Sherrill; JA = Jerry Abel; AM = Anthony McKinley



Unca Marvy's Home Page
More Articles