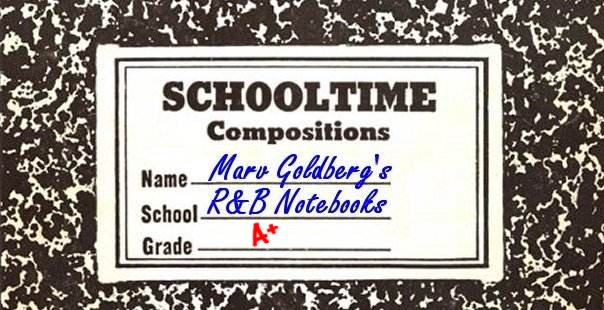 The Delroys

By Marv Goldberg

Based on an interview with Ronald Coleman


© 2003, 2009 by Marv Goldberg
The Delroys were another of the 'one hit' groups that abounded in the 50s. The difference between them and most of the other groups of that era is that the Delroys have stayed around, on and off, down through the years and three of the original members are still turning out new material today. [Note, this was originally written in 1989.]

The start of the Delroys goes back to 1956, in Long Island City's Queensbridge Projects. There were several 'hallway' groups that met for vocal 'battles.' One group contained Reggie Walker (bass/baritone), and another contained the Coleman brothers; Ronald (first tenor), and Robert (baritone). When the battle was over, the Colemans had lured Reggie away from his group and into theirs. The fourth member was first tenor and lead John Blount. They were all around 14 or 15 years old at the time.

Reggie got into group singing from listening to his older sister's record collection. The Colemans had sung in their Methodist Church choir, and came from a house filled with music (a mother who was always singing and a father who was a drummer). At the time they were formed, the big influence on the group was the Spaniels. Later on it was to be the Velours, whom the Delroys idolized.

One night, Ronald Coleman sat in front of his television set watching an acrobatic troupe called the Five Flying Delroys. He immediately decided that this was a great name for his singing group.

The newly-christened Delroys continued practicing in the hallways of the project, never thinking much about a recording career. But one day, they were heard by someone who was impressed enough to introduce them to Ernest Kelly, a manager already handling several acts. Kelly listened to a song that Reggie Walker had written with Milton Holder, a member of his former group. Since the tune, "Bermuda Shorts," was sung in a style reminiscent of Apollo's bass-led novelty group, the Cellos, Kelly took the song to Apollo Records.

But Kelly had other acts to think of, so he made a deal with Apollo to take not only the Delroys, but soloist Milton Sparks too. Around May 1957, the Delroys and Milton Sparks showed up to do their half session (only two songs). Thus, the Delroys only got to record "Bermuda Shorts" (led by Reggie) on their own; for a flip side they backed up Sparks on a tune called "Time."


Released in July 1957 "Bermuda Shorts" received a "fair" review on July 15 ("Time" was rated "good"). Other reviews that week went to the Sharps' "Our Love Is Here To Stay," Little Joe & the Thrillers' "Peanuts," the Cadillacs' "Lucy," and the Keynotes' "One Little Kiss."


In August, Apollo's Charlie Merenstein reported that "Bermuda Shorts" was doing well in Detroit and called for DJs across the country to run "Bermuda shorts contests." Mary Dee (of WSID in Baltimore) was a jock who sponsored one. Two winners (the blurb didn't say what, exactly, the contest was about or how winners were chosen) were invited to the WSID studios to pick up copies of the record and gift certificates to a clothing store to get some shorts of their own. By September, Merenstein bragged that the disc was hitting the charts in Baltimore, Washington, and Chicago. On September 2, it was a Tip in Detroit. It was certainly all over the airwaves in New York City. In spite of all the local chart action, however, the tune never made it to the national charts.


Although "Bermuda Shorts" made local noise all over the country, no money was forthcoming from Apollo. This convinced the Delroys' parents to stop any further recording for the label. (The guys had worked up a song called "Overcoat" for their next session.)


During this period, the Delroys did a few tours and always appeared in Bermuda shorts. They played Detroit (with Fats Domino, Paul Anka, JoAnn Campbell, the Schoolboys, and Lee Andrews & the Hearts); Pittsburgh's Syria Mosque (with Jerry Vale, the Bobbettes, the Clovers, and Huey Smith & the Clowns); and the Apollo in New York on October 18 (a Murray Kaufman show, with the Dominoes, the Chantels, Little Joe & the Thrillers, the 5 Satins, Charlie & Ray, and a relatively unknown Bobby Darin, who sang Little Richard songs).

In 1958, a discouraged John Blount left the group to be replaced by tenor Bobby Taylor. At the same time, a fifth member was added: second tenor Junior Talbot. By 1959, Milton Sparks and Ernest Kelly had formed Sparkell records, for which the Delroys recorded "Wise Old Owl" and "Strange Land," both led by Bobby Taylor.

After this recording, the group started disintegrating, mostly due to military service obligations. In 1961, Ron got together another group of Delroys: Ray Paine (lead), Ron Coleman (first tenor), Norman Baquie (second tenor), and Cliff Davis (baritone). Ron knew Norman from the old high school chorus and Ray from the projects. Cliff was a friend of Ray's.

They recorded four songs for Jerry Love's Carol Label: "Love Me Tenderly" and "Pleasing You" (both led by Ray Paine), "Happy Life" (led by Ron Coleman), and "Mexico" (fronted by Norman Baquie). "Love Me Tenderly" (done in a Drifters' vein with violins and a vaguely Latin beat) was paired with "Pleasing You" and released in July 1961. It reached number 36 on the WABC charts in New York City.


In 1964, Ron Coleman reunited with Reggie Walker, adding the third voice of second tenor Walter Pope. This group of Delroys did a single song ("Alimony," with Ron in the lead) for bandleader Al Browne. It was released on "Al Browne Presents Dyno Sounds," an album on Browne's own Moon label.

It wasn't until 1970 that there were any further Delroys' recordings. Ronald Coleman, Robert Coleman, and Reggie Walker got back together and recorded for the Deep label as The First Three. The tunes, both led by Reggie, were "Don't Get Caught Faking" and "Life Goes On."

The group also self-produced a couple of sides in that same year, but those have never been issued. Also led by Reggie, they were "Growing Apart Together" and "Joey."


After this, Ron Coleman left singing to attend the Brooklyn Conservatory of Music in order to concentrate on playing bass and piano. He continued his training throughout the 1970s, but the call was too great, and in 1982 he re-formed the Delroys (with Robert and Reggie) to play oldies shows and private affairs.

In early 1987, they did some recordings on their own RVSP ("Reserved for Very Special People") label. One side is a pretty rendition of Little Willie John's "Talk To Me," and the flip is the Beatles' song, "Got To Get You Into My Life" done in a semi-gospel vein. The record is sold at personal appearances, but was never made commercially available.

Most groups come and go. The Delroys chose to stay. Their current repertoire is a mixture of doowop and Top-40 hits. The harmony is there and the feeling is there. It's an act worth seeing.




THE DELROYS
APOLLO (The Delroys)
514 Bermuda Shorts (RW)/Time (the Delroys backing up Milton Sparks) - 6/57

SPARKELL (The Delroys)
102 Wise Old Owl (BT)/Strange Land (BT) - Ca. 1959

CAROL (The Del Roys)
4113 Love Me Tenderly (RP)/Pleasing You (RP) - 7/61

UNRELEASED CAROL
Happy Life (RC)
Mexico (NB)

MOON (The Del Roys)
AB 1 Al Browne Presents Dyno Sounds - 1964
Alimony (RC) [the only cut by the Del Roys on the album]

DEEP (The First Three) .
007 Don't Get Caught Faking (RW)/Life Goes On (RW) - 1970

Produced by the Delroys in 1970, but never released:
Growing Apart Together (RW)
Joey (RW)

RVSP (The Delroys)
711 Talk To Me (ALL)/Got To Get: You Into My Life (ALL) - 1987


LEADS:
RW = Reggie Walker; BT = Bobby Taylor; RP = Ray Palne; RC = Ronald Coleman; NB = Nornan Baquie


Unca Marvy's Home Page
More Articles