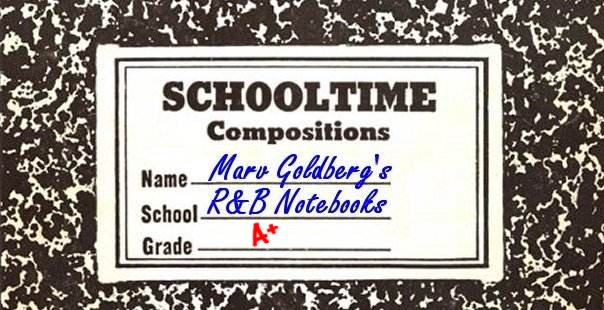 The Demens/Emersons

By Marv Goldberg

Based on interviews with Eddie Jones
and Thomas Cook

© 2001, 2009 by Marv Goldberg
No one will ever know how many street-corner groups existed in New York in the 1950s (or in Chicago, Los Angeles, Detroit, Baltimore, or D.C., for that matter), but most of them formed, sang awhile, and broke up with no trace. A lucky few got to record a record or two. Some of them even lasted longer than a year.

The Demens (spelled that way for a reason no one could remember) were one of the lucky ones. They formed in 1957 (in the midst of the Rock and Roll explosion), singing on street corners around 61st Street and Columbus Avenue in Manhattan. The Demens originally consisted of Jimmy Caines (first tenor), Thomas Cook (second tenor, lead), Frankie Cook (Tom's brother, baritone), Tommy Outlaw (bass), and his cousin, Douggy Williams (second tenor). The Cook brothers were originally from Brooklyn, but they had moved into Manhattan in the early 50s. There, they'd met Jimmy Caines at a community center.

While the Demens were serenading the neighbors, let's turn to second tenor Eddie "California" Jones. He had relocated from (where else?) California in the early 50s, just in time to lead the original, pre-recording Solitaires (with Buzzy Willis, Pat Gaston, Nick Anderson, and Rudy Morgan). But in late 1953, Uncle Sam stepped in and grabbed Jones, who was replaced by Bobby Baylor. When he was discharged two years later, the Solitaires were pretty successful and had a relatively stable lineup. So Eddie took to rehearsing groups, one of which was the Demens. Some members of a band had heard the Demens at a talent show and, liking them, arranged to have them audition at a recording studio; it was here that they met Eddie Jones.


In 1957, only a few weeks after meeting Eddie, Tommy Outlaw and Douggy Williams left the group and Eddie decided to join as lead singer. Now the Demens were a quartet, and they started practicing in earnest. Most of their songs were jazz and pop arrangements (they especially liked listening to the Wanderers). They played clubs, community centers, record hops, and dances.

Then they started looking around for a manager and a recording contract. The manager they found was James A. Dailey, who also managed the Bobbettes. In spite of having a manager, the Demens themselves hit the phone book and came up with Teenage Records, at 1587 Broadway.


Teenage was owned by Bill "Bass" Gordon and Ben Smith, both of whom had been singers (with the Colonials and the Ben Smith Quartet, respectively). [Note that he was called "Bass" Gordon, because that's the instrument he played. He was actually born Carter William Faison in Minneapolis.] A fast audition, a faster contract, and the Demens seemed to be on their way.

There was a single session for Teenage in the summer of 1957, which produced four masters: "Take Me As I Am," "You Broke My Heart," "The Greatest Of Them All," and "Hey Young Girl."

Teenage issued "Take Me As I Am" and "You Broke My Heart" in August 1957. Both sides received "good" ratings on September 16, along with the Clovers' "Down In The Alley," the Moonglows' "Confess It To Your Heart," the Cuff Links' "It's Too Late Now," and the Love Notes' "If I Could Make You Mine."

In spite of their plea, record buyers didn't take them as they were. So a couple of months later, Teenage issued "The Greatest Of Them All"/"Young Girl." The record was never sent out for review.

What the Demens didn't know was that Teenage Records was almost out of business. After two more releases (neither of which was sent out for review either), Teenage simply vanished. As far as the Demens could tell, Smith and Gordon disappeared without a trace. Eddie remembered that one day, the Demens found themselves with hopes intact, but no label.

However, there were still appearances to be made. Along the way, the Demens played clubs in Long Island, the Uptown Theater (Philadelphia), Carls Beach and Sparrows Beach (Maryland), and the Howard Theater (D.C.).

In 1958, Jerry Winston (former owner of the failed Onyx label) started up Newport Records (at 1650 Broadway; write to them in care of Gone Records). He signed the Demens, who, since they couldn't find Gordon and Smith to get a release, simply changed their name to the "Emersons" (after the radio company).


In October 1958, there was a single Emersons release on Newport: "Hungry"/"Joannie, Joannie." Both sides were rated "excellent" on November 24. Other reviews that week went to the Fiestas' "So Fine," the Pyramids' "Ankle Bracelet," the 5 Keys' "One Great Love," and the re-release of the Fi-Tones' "It Wasn't A Lie."


The Emersons got to play the Apollo Theater the week of November 28, 1958 as part of a Dr. Jive show. Others on the bill were Jackie Wilson, Lavern Baker, Bobby Day), Lee Andrews & the Hearts, Nappy Brown, the Fi-Tones, the 5 Chanels, the Fidelitys, Frances Burnette, and the Reuben Phillips Orchestra.

In spite of the great reviews, the record failed to take off (as did the Newport label; the Emersons record was its last release). The Emersons then switched over to MGM's Cub subsidiary (for whom Jerry Winston worked as a producer). On February 25, 1959, they recorded "Dr. Jekyll And Mr. Hyde"/"The Hokey Pokey." It was released in March, but (strangely enough for a big company like MGM/Cub) wasn't reviewed.

The Emersons struggled on for a couple of years more. Both Eddie Jones and Jimmy Caines got married, but money wasn't coming in. They gave it one more shot, releasing "Down In The Valley"/"Loneliness" on the United Artists label in October 1961, but when that went nowhere, it signaled the end of the group.


In 1958, Bill Gordon relocated to Minneapolis, where he'd grown up, taking the Teenage masters with him. There he re-released "The Greatest Of Them All" (credited to "Eddie Jones and the Demons"; finally spelled correctly) on the Kairay label. It was backed with "Long Tall Texan" (by Jim Mann and the Demons). Since there was never a Jim Mann in the Demens, my guess is that he found a local act called the Demons and decided to put out a side by them. Unfortunately, I found out about this long after the interview, so I have no idea if Eddie Jones knew anything about it. (There was a singer/record producer in Minneapolis named "Shane Kai-Ray" (Richard Caire), who presumably had something to do with this release. (He'd had at least two recordings on Lodestar in 1961. One of the sides was called "Trashman's Blues" and it was from this that the Trashmen derived their name.) Gordon seems to have also been involved with the Pauaural label in Minneapolis (and, of course, New Teenage Records in 1965). Around 1981 it issued an LP called Back To The Fabulous Fifties - Original Hits, containing "Take Me As I Am" and "Young Girl" by the Demens (spelled "Demons" once again), as well as the Teenage cuts by the Isley Brothers.

When Eddie and Jimmy left, Tom and Frankie Cook decided against bringing in new members. Years later, Eddie Jones returned to rehearsing groups, counting the Bobbettes, the Chantels, and the Crystals as his clients. Eddie passed away on August 24, 2008.


Special thanks to Joe Tarnopol for information about Kairay and Panaural. Also George Korval.



THE DEMENS/EMERSONS
TEENAGE (the Demens)
1006 Take Me As I Am/You Broke My Heart - 8/57
1008 The Greatest Of Them All/Hey Young Girl - 57

NEWPORT (the Emersons)
7004 Hungry/Joannie, Joannie - 10/58

CUB (the Emersons)
9027 Dr. Jekyll And Mr. Hyde/The Hokey Pokey - 3/59

UNITED ARTISTS (the Emersons)
379 Down In The Valley/Loneliness - 11/61

KAIRAY
1003 The Greatest Of Them All (Eddie Jones & Demons)/Long Tall Texan (Jim Mann & Demons) - probably late 60s

PANAURAL
PA3-81 Back To The Fabulous Fifties - Original Hits - ca. 1981
Contains "Take Me As I Am" and "Young Girl"




Unca Marvy's Home Page
More Articles