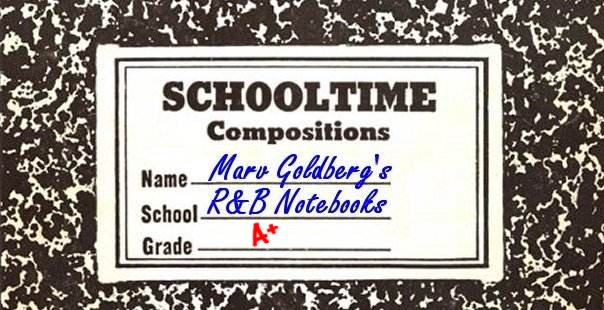 The Dootones

By Marv Goldberg

based on interviews with H.B. Barnum,
Ron Barrett, Vernon Green, and Dootsie Williams


© 2005, 2009 by Marv Goldberg
Dootsie Williams was a man possessed. He desperately wanted to have a group called the Dootones to advertise his Dootone label. Well, he ended up having two of them, but neither gave his label the recognition that an eponymous group should have garnered. [An "eponym" occurs when something is named after something else. Therefore, the Dootones were supposed to be the eponymous heroes of Dootone records.]

Who were the Dootones? First, there was baritone Hidle Brown "H.B." Barnum. Born in 1936, he'd made his first recordings when he was 14 (for Imperial, as "Pee Wee Barnum," in September 1950). Vastly talented, according to Ron Barrett, "he played seven or eight instruments." H.B., who had attended Manual Arts High, hung around the Dootone studios and Dootsie Williams persuaded him to put together a group.

Then there was tenor Ronald Barrett, an original member of the Meadowlarks. Soon after the Meadowlarks' "Always And Always" session (probably in early May 1955), Ron left them, having become uncomfortable because Dootsie got it into his head that he didn't want to deal with the whole group, just one member. That one member was, of course, Don Julian. While they still shared all money equally (what little of it there was), it just seemed wrong for the group to have a leader. Ron had known H.B. almost forever; when Ron was 11, they'd play in bars (Ron was a drummer even then and H.B.'s mother went along as chaperone). So, when H.B. was putting a group together, the first one he considered was Ron.

Another member was tenor Charles Gardner. He'd been with the Medallions briefly, touring with Vernon Green in early 1955. That was the time after Donald Woods had taken the rest of the Medallions to record as the Vel-Aires (and, incidentally, to also appear as the Medallions), leaving Vernon Green to find new singers. Although normally quiet, he was, according to Ron "built like a football player with a temper to match."

The fourth Dootone was bass Marvin Wilkins. Marvin was the grand old man of the group, being over 30 at the time. I've read that H.B. found him on skid row. (Although he doesn't know Marvin's history, Ron can't contradict that; he says it would be like H.B. to take down and out people under his wing.) He found Marvin to be quiet and a loner, but very serious about his music.


Dootsie Williams announced both the signing of the Dootones and their first session in a May 1955 blurb in the trades. When they formed, the group had no name at all; Dootsie called them the Dootones from the start. That May session (the only one they'd ever have) produced "Teller Of Fortune" (led by Charles), "Ay Si Si" (led by Marvin), "Down The Road" (led by Charles), and "Please Don't Stop Me" (led by H.B.).


Dootsie released "Teller Of Fortune" and "Ay Si Si" in June. The disc was reviewed on June 18 (both sides "good"), along with Richard Berry's "Next Time," the 5 Royales' "I Need Your Lovin' Baby," the Fortunes' "My Baby Is Fine," Junior Ryder's "Don't Tell Nobody," the Lollypoppers' "A Bottle Of Pop And A Lollypop," Shirley Gunter's "That's The Way I Like It," and Day, Dawn, & Dusk's "Miss Petunia."

"Teller Of Fortune" had decent sales in L.A., but the Dootones made few appearances. The only one Ron remembers was at the Shrine Auditorium.


In the summer of 1955, Dootsie realized that the Dootones had no real direction. At the same time, it was obvious that Vernon Green still had no permanent Medallions group. What better than to join them together? They started doing appearances as "The Medallions" (and were even sent on a short tour of Canada). A photo was hastily prepared using Vernon's head from an original Medallions photo pasted on a picture of the Dootones (which, in itself, was a cut-and-paste job) and re-captioned "The Medallions." The Dootones never recorded as the Medallions, however.

On September 15, on the strength of "Edna" (the Medallions' latest release) Vernon and his Dootones/Medallions started a swing through the San Francisco area (along with Percy Mayfield and Richard Berry). After that, they hit Arizona, New Mexico, and Texas.

And that was pretty much it for the Dootones. H.B. said they broke up for a "very complicated reason: we were starving!"

Any way you look at it, the group was really destined to fall apart. H.B. Barnum was their "backbone," according to Ron, and he just had too many irons in the fire to concentrate on the Dootones. For example, by October of 1955, H.B. had joined the Robins, to replace baritone/bass Bobby Nunn, who had quit to form what would become the Coasters. Ron formed a band (with himself on drums and Richard Berry on piano). He has no idea what ever happened to Marvin Wilkins or Charles Gardner (who makes one final appearance below).

On the Medallions' next session, Charles Gardner was the only one of the Dootones to survive. This time, the Medallions were: Vernon Green (tenor), Vernon's brother Jimmy Green (tenor), Charles Gardner (tenor), Albert Johnson (tenor), and Otis Scott (bass; another former touring Medallion). They were all used to back up Dootsie's latest acquisition, Johnny Morisette (also known as "Johnny TwoVoice" for his ability to sing both high tenor and bass) on "My Pretty Baby" and "I'll Never Love Again."

Fast forward to 1962. Dootsie had a new group called the L.A. Ebbs, consisting of Gentry Bradley, Gerald Middleton, Hillary Conedy, and Royal Dillard. These guys had roots with Dooto Records: both Bradley and Middleton had been in the Creators, and Conedy had been in the Fascinators.

The Ebbs recorded four songs for Dooto: "Strange Love Affair," "The Day You Said Goodbye," "Sailor Boy." and "If You Were My Darling." The first two were paired for an October 1962 release. However, Dootsie decided to give the "Dootones" name another outing and that's what he called them, instead of the Ebbs.

Dooto issued "Sailor Boy" in November, but in spite of having "If You Were My Darling" in the can, he put "Down The Road" by the first Dootones group on the flip.

When none of these songs took off, Dootsie gave up on any group called the "Dootones." Actually, as time went by, he pretty much gave up on everything except Redd Foxx and his "party records."

And that's the story of the Dootones and the Dootones. There's not much to tell about the first group, since they were only in existence for about six months. As far as the second group goes, I know even less (it would be nice to know their voice parts and who sang leads).




THE DOOTONES
DOOTONE [group 1]
366 Teller Of Fortune (CG)/Ay Si Si (MW) - 6/55

NOTE: They also did "Down The Road" (see below).

UNRELEASED DOOTONE (first group): Please Don't Stop Me (H.B.)

DOOTO [group 2]
470 Strange Love Affair/The Day You Said Goodbye - 10/62
471 Sailor Boy/Down The Road (CG; this is by the first group) - 11/62

UNRELEASED DOOTO (second group): If You Were My Darling


LEADS: CG = Charles Gardner; MW = Marvin Wilkins; H.B. = H.B. Barnum





Unca Marvy's Home Page
More Articles