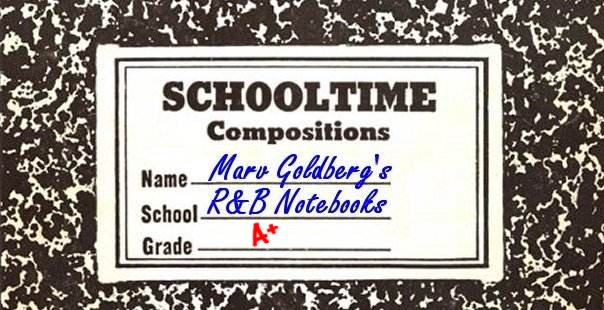 The Drakes/Dream Kings
By Marv Goldberg

based on an interview with Lincoln Mabins


© 2008 by Marv Goldberg

The Drakes are a somewhat obscure group that came from East Chicago, Indiana (just "down the road" from Gary, home of the Spaniels and the 5 C's).

The members of the Drakes were neighborhood friends and mostly high school students (at both Washington and Roosevelt) when they formed around 1953. They were: Tom "Little Bud" Daniels (lead), Robert Anderson (tenor), William "Sonny" Anderson (tenor/baritone/bass), Lincoln Mabins (baritone), and Ira Anderson (bass). The Andersons were brothers.


Of course, when the Spaniels started to hit big, every group in the neighborhood wanted to get on record too. The Drakes, according to Lincoln, looked around at the other groups and decided, "We're not too bad." Actually, Lincoln was their "secret weapon," being not only a singer, but a musician (he played trumpet), a dancer, and the group's clown. "I acted the fool," says Lincoln, "I did the splits and the flips. They would jump back and give me the floor."

Like most groups, the Drakes practiced the hits of the day ("anything that we heard"). However, their other secret weapon was the songwriting talent of Tom Daniels, who would pen the tunes that the group recorded. Tom was older than the others, already married and out of school.

They did have a couple of managers, but Lincoln couldn't remember their names. They would get the Drakes some gigs here and there, collect their fees, and disappear back into the woodwork.

But it was Tom Daniels who somehow got them their first recording session with Leonard Allen's United label. On May 12, 1955, they recorded two tunes: "Mellow Daddy" and "Just A Dream," both written and led by Tom.

For whatever reasons, neither tune was commercially released (although they heard dubs played on Chicago radio stations). On October 19 (the same day that the Danderliers recorded "May God Be With You" and the Pastels waxed "Bye Bye"), the Drakes returned to the studio to record another pair of songs: "Take A Giant Step" and "Let Them Talk." These, too, were unreleased.

This wasn't the way it was supposed to be. They'd spent six months with United and had nothing to show for it. It was back to singing in clubs around Chicago, East Chicago, and Gary. Meanwhile, in June 1955, they had graduated high school and were all working in the local steel mills.

[A couple of other names are associated with the group: Floyd Brooks (tenor) and Larry Crues (tenor/baritone). They were used as fill-in singers when someone couldn't make an appearance, but, according to Lincoln, neither one ever recorded with the group.]


Finally, after seeing their career go nowhere, they decided to take matters into their own hands. To break away from their managers, they renamed themselves the "Dream Kings" and managed to interest Checker Records in recording them. There was a single session held in late 1956, at which they recorded "Oh What A Baby" and the pretty ballad "M.T.Y.L.T.T." (which stood for "More Than Yesterday, Less Than Tomorrow"). Once again, Tom led the sides. At least this time their songs were released (in February 1957), however, the record wasn't sent out for review. Checker's prior release, by Floyd Dixon, was reviewed on February 9; the subsequent release, by Little Walter, on April 13.

Review or not, DJ Herb Kent ("The Kool Gent"; manager of the Kool Gents) played it and invited the Dream Kings to be part of a show at Chicago's Grand Ballroom on South Cottage Grove Avenue in March. Others on the bill were the Spaniels, the Kings Men, J.B. Lenore, and the Willie Dixon Orchestra.

However, without promotion from Checker, the record was doomed and once again the guys found themselves with a marginal career.

And that was it. They were disillusioned, but at least they all had jobs. Soon the Drakes/Dream Kings were just a pleasant memory.

In 1958, there was another Drakes group, this one from Richmond, Indiana. Consisting of Don Davis (lead), James Jett (tenor), Bill Perkins (baritone), and Warren McCowen (bass), they recorded "Oo Wee So Good" for Conquest, a small Indianapolis label. While normally an a cappella group, the Drakes were backed up by drummer Harold Jones and an unremembered guitarist. The flip was an instrumental called "Kitty," by the strangely-cited "The J.J. Macambo."

When I interviewed him in August, 2008, Lincoln Mabins was the sole surviving member of the Drakes/Dream Kings. He subsequently passed away in October of that year.

Special thanks to Ferdie Gonzalez, Bruce Woolf, Jim Scott, and Norm Parr.




THE DRAKES/DREAM KINGS
All leads by Tom Daniels

UNITED (AS THE "DRAKES"; ALL UNRELEASED)
Mellow Daddy (recorded May 12, 1955)
Just A Dream (recorded May 12, 1955)
Take A Giant Step (recorded October 19, 1955)
Let Them Talk (recorded October 19, 1955)

CHECKER (AS THE "DREAM KINGS")
858 M.T.Y.L.T.T./Oh What A Baby - 2/57


DIFFERENT DRAKES GROUP
CONQUEST (AS THE "DRAKES")
1001 Oo Wee So Good/[Kitty (instrumental) - The J.J. Macambo] - 6/58




Unca Marvy's Home Page
More Articles