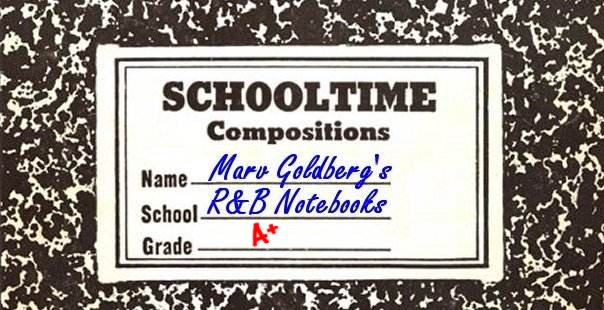 The Du Droppers

By Marv Goldberg

Based on an interview with Harvey Ray

[Quotes from J.C. Ginyard are from a 1978 interview
with researcher Peter Grendysa, used by permission.]

© 2000, 2009 by Marv Goldberg
The Du Droppers could do it all: from a bluesy pop sound, through Rhythm & Blues, all the way to Rock 'n' Roll.

They were a more mature group than most when they formed in early 1952. The original members were: J.C. Ginyard (lead), Willie Ray (tenor and baritone), Harvey Ray (baritone and tenor), and Eddie Harshaw (bass). Willie Ray was the youngest at about 30; Ginyard, the oldest, was 42. Eddie Harshaw, from Cincinnati, had been part of a group called the 5 Tones, made up of soldiers stationed at Camp Lee, Virginia in 1942. They won a base talent contest and got to sing with the Tommy Dorsey Orchestra at the Capitol Theater in Washington, DC on August 18 (they did "Shout, Brother, Shout").

Caleb Nathaniel Ginyard, Junior was born on January 15, 1910 in St. Matthews, South Carolina. Since he was Caleb Nathaniel, Junior, people took to calling him "Junior Caleb," and that's where the "J.C." came from. He formed the Royal Harmony Singers (Decca) in 1936, a group that metamorphosed into the Jubalaires in 1941 (recording for Decca and King). In 1948, he joined the Dixieaires (who recorded for King, Continental, Sunrise, Prestige, and Sittin' In With). The Ray Brothers had been with the Southwest Jubilee Singers, and Eddie Harshaw was a friend of Ginyard.

The Du Droppers would get together in the basement of Ginyard's apartment house at 149th Street and 7th Avenue in Harlem. There was a piano there and the new group practiced until they felt they were ready to start a professional career. With the 15 years of experience that Ginyard brought to the group, they quickly attracted some attention.

Ginyard spoke to researcher Peter Grendysa in 1978. Some of this is hard to muddle through, but it basically supports what Harvey Ray told me.


The Dixieaires lasted until around 1950. Some of the men had wives and kids and we weren't making enough money so that they could take care of their wives and kids like they wanted to. So they stopped and went home. Well, I fooled around then and I worked on a job in New York, sending my kids money and going to see them [in Philadelphia] on the weekends. Around there they had this numbers racket. I was playin' a dollar a day on the numbers. I played it for about three weeks, a dollar a day, and then I hit the number. I hit the number when it was paying $600 and some dollars for a dollar.

So I hit this and went over to Philadelphia. I left my wife most of it. Gave my kids some and took them out for a ride and all of that. I worked [in New York] from 1950. I worked solo until I met up with a boy called Harvey Ray. Harvey Ray invited me to go to a concert with him one night because he had a group. Harvey Ray's group was not a pop group; it was just a mediocre little group that was doin' church concerts so that the people would enjoy it. This group then was called the Southland Jubilee Singers. I went out on the show with them in the church. They used to do Friday, Saturday, Sunday, so I went the three days with them and I sang a couple of songs with them. So they liked it and then Harvey got his brother and came down to my house. I had moved into a basement apartment on 149th Street, near 7th Avenue [in Manhattan], right under Stevie's Whiskey Store.

So they [the Ray brothers] came down there and I heard them sing. I heard their voices and I said "Hey, how would you all like to organize another group?" ... They said "Well, we don't know too much about puttin' harmonies together and you had other groups..." I said "OK, I'll organize it, but I gotta find a bass singer." I knew a boy named Bob Kornegay. Well, Bob was singin' around in little bars and stuff like that with piano players and doin' his blues and so forth. I went over to Brooklyn and I found Bob and asked him to join the group. Around 1952 we organized the Du Droppers. [Note that he's left out original bass Eddie Harshaw, who was with them for a short enough period of time that Ginyard probably just forgot about him.]

Charlie Newsome became their road manager and arranged for most of their auditions. Paul Kapp, manager of the Delta Rhythm Boys, took over their management. (Kapp's brother, Dave, was later to found the successful Kapp Label. A third brother, Jack, had started Decca Records in America; he had passed away in 1949.)

When they had only been together a few months, Newsome got them an audition with Bobby Robinson of Red Robin Records. Since Red Robin is generally known for its teenage groups, such as the Mello-Moods and Vocaleers, the Du Droppers were a departure for Robinson.


Around August of 1952, the Du Droppers recorded a couple of sides for Red Robin ("Can't Do Sixty No More'" and "Chain Me Baby") that were released in September. The former song was, of course, a belated answer to the Dominoes' "Sixty Minute Man" (and was a completely different song than the one the Dominoes would release in February of 1955). "Chain Me Baby" is a great bluesy sound, that really shows you what the Du Droppers were capable of. Here's J.C. Ginyard again:


The Du Droppers were a swingin' group. The first recording we made was with Bobby Robinson's record company. Bobby had a record shop on 125th Street and 8th Avenue, right on the corner. He did a lot of business there, so he started a little label, Red Robin. We recorded "Can't Do Sixty No More" for him, one of my compositions. It did pretty good; we got quite a bit of work out of it up in Canada and all around.

The record was reviewed on February 14, 1953. "Sixty" received a "good" review, while "Chain" was only ranked "fair." Other reviews that week went to Varetta Dillard's "Three Lies," the Vocaleers' " Be True," the 5 Bills' "Till I Waltz Again With You," the Ravens' "Don't Mention My Name," Little Esther & Little Willie Littlefield's "Turn The Lamps Down Low," the 5 Keys' "Come Go My Bail, Louise," and the Orioles' "I Miss You So."


After only a few months, Eddie Harshaw left and was replaced by bass Bob Kornegay. In November 1951 (as "Texas Bob"), he'd been one of the vocalists with the Julian Dash Orchestra. You can hear him dueting with Carmen Taylor on "Can't Understand It." (Sadly, their voices didn't blend well at all.)

On December 29, 1952, the Du Droppers, along with Donna Grescoe & Dorothy Saffir (violin and harp duo) and comedian Morty Gunty, appeared on Arthur Godfrey's Talent Scouts. I guess they weren't as funny as winner Gunty.

At this point, the group felt that Red Robin didn't have an adequate distribution network, and Charlie Newsome responded by getting them an audition with RCA Victor. Things worked out fine, and the Du Droppers thus joined one of the major record labels, most of which were experimenting with the growing R&B market at the time. J.C. Ginyard spoke about the genesis of "I Wanna Know":


RCA Victor gave us a recording [session] with [producer] Joe Thomas. Well, RCA was closin' down their Rhythm and Blues department completely. They had given all the people notice on the Rhythm and Blues label.

Joe Thomas said "Go home and write a song." I had some words from some little young girls that used to stand around my stoop there on 149th Street. One of them said one night "I want to know what you do when you go 'round there." So I said "Mmm, mmm." I had written that down and I carried it in my pocket for a long time before I did anything with it. When I told Joe Thomas about it, he said "Go home and write it."

Around that time, I had met a great musician, who used to play with Ella Fitzgerald, named Raymond Tuney [he means Raymond "Tuney" Tunia, who had been the Ink Spots arranger/pianist in the mid-40s]. I went to Tuney's house with this song. the melody and all. So Tuney took the melody down and ... he said "Well, it's all right, but it's just about 1/4 of a bar short." I said, "Well, I could straighten that out..." He said, "No, don't bother. I'll write the music and the musicians will play it, and they will skip that 1/4 of a bar, and it may be a gimmick."

We went down to RCA and Joe Thomas took us and recorded us, but he was tryin' to find a beginning for this song and he couldn't. We had in the studio the great man Ben Webster from Duke Ellington's band. He was sittin' up there, hangin' over his saxophone, asleep. Joe Thomas said, "Hey, Ben!" Ben said, "Yeah, what do you want." Joe said, "What can you do with this song?" Ben said, "What song?" Well, we had been singin' it for about an hour, but he'd been sleepin'; he didn't hear it! Joe said, "This song here, these fellas got." Ben said, "Let me hear it."

We took off on the song and started singin' it: "I want to know, yes I want to know pretty baby, wanna know, yes your daddy wants...." He said, "Wait a minute, Joe." He crawled down off his stool, took his horn and blowed "doo doo doo doo." Joe said, "That's it!"

On February 17, 1953, the Du Droppers recorded four songs for RCA: "I Wanna Know," "Laughing Blues," "Baby Don't Leave Me In This Mood," and "Get Lost." In March, the first two were issued as the Du Droppers' initial RCA offering.


Next, the Du Droppers backed up Big John Greer on a March 23 session that produced three sides: "Ride Pretty Baby," "Don't Worry About Me," and "Confusion Blues" (which starts off with an interchange between J.C. Ginyard and Big Bob Kornegay). The first two were released on RCA (with the Du Droppers uncredited) in April.

On April 11, "I Wanna Know" was a Pick of the Week in the trades (as was Rufus Thomas' "Bear Cat"). In spite of being covered (in an excellent version) by the Checkers, the song sailed up to #3 on R&B charts. This became the first time in a year that RCA had had a national R&B hit. Said Ginyard:


It was the biggest hit RCA had in a long time. Furthermore, it opened up the Rhythm and Blues department all over again. Put everybody back to work. We ran a contest on this song. Gave a prize to the one that wrote in the best letter of what they did when they went 'round there.
On May 5, it was reported that "Can't Do Sixty No More" was a Territorial Tip in Los Angeles; it had taken five months to get across the country! Heartened by this, and by the success of "I Wanna Know," Bobby Robinson released the other two songs he had in the can: "Come On And Love Me Baby" and "Go Back."


The Du Droppers went back to the RCA studios on May 8 to lay down some more tracks. They did "I Found Out (What You Do When You Go 'Round There)," then rested while Damita Jo recorded "Don't You Care." When she left the studio, they cut "Little Girl, Little Girl" and "Train Keep Rolling On."


Later in May, RCA issued the follow-up to "I Wanna Know." Titled "I Found Out (What You Do When You Go 'Round There)," it also shot up to #3. Its flip was "Little Girl, Little Girl." The disc was reviewed on June 6, 1953, along with Varetta Dillard's "Mercy, Mr. Percy," the Crickets' "I'll Cry No More," the 4 Plaid Throats' "My Inspiration," and the Carols' "Fifty Million Women." A week later, "I Wanna Know" was a Pick of the Week.

The next Du Droppers RCA session was held on July 28, 1953, at which time they recorded another four songs: "Somebody Work On My Baby's Mind," "Whatever You're Doin' (Keep On Doin' It)," "Ten Past Midnight," and "My Thrill Girl." The first two were released in August, just around the time the Du Droppers began a Shaw Artists tour with the Joe Morris Orchestra.


"The Du Droppers, a singing group, will be featured at a stage show and dance at the Coliseum Monday, Sept. 7." So said the September 1, 1953 Evansville, Indiana Press. Also appearing were Little Esther and Eddie Boyd. On September 10, the three acts were at the Lyric Theater in Lexington, Kentucky.

On September 12, it was reported that "Somebody Work On My Baby's Mind" was doing well in St. Louis, Philadelphia, Buffalo, Durham, and parts of Tennessee.

On October 7, the Du Droppers recorded two songs: "Bamalam" (which I've seen with many different spellings, but, since it was never issued, and it's what Ginyard is actually saying, this is the way I've chosen to spell it) and "Don't Pass Me By."


"Don't Pass Me By" was paired with "Get Lost" for an October release. The disc was reviewed on November 11 (with "Pass" rated "excellent"), along with the Lamplighters' "Be Bop Wino," Roy Brown's "Caldonia's Wedding Day," the Dominoes' "Christmas In Heaven," and the Flairs' "You Should Care For Me."


A few days earlier (November 5), the Du Droppers had recorded some songs with white Pop singer Sunny Gale: "Mama's Gone, Goodbye", "The Note In The Bottle", and "Don't Cry Mama"; the first two were released later that month. "Mama's Gone, Goodbye" received an excellent review on November 28, along with Faye Adams' "I'll Be True," Marvin & Johnny's "Baby Doll," the Shadows' "Tell Her," the Spaniels' "The Bells Ring Out," and Moohah's "All Shook Out." On November 6, they began a week at the Apollo, along with Arnett Cobb and Wini Brown.

December 14, 1953 found them at Manhattan's Palm Cafe for a presentation, to Hattie Green, of the 1953 Award Of Merit for her recording, on Atlas, of "I Got It Bad And That Ain't Good". Also present were the Ebonaires and two WOV DJs: Evelyn Robinson and Jack Walker.


Another session, held on December 16, saw the recording of "You're Wrong," "Speed King," "Drink Up," and "I Wanna Love You." The final session of 1953 was held on December 30, at which time five tunes were recorded: "Bamalam" (the second take), "Drink Up" (also a second take), "Had To Play My Number," "Dead Broke," and "I Only Had A Little." "Bamalam" is such a great song that it's hard to imagine why RCA didn't release either version.

As the results of the year were tallied up, the Du Droppers found themselves as hitmakers. "I Wanna Know" was number 13 in Billboard's Top R&B Tunes of 1953 and "I Found Out" was number 39. The Du Droppers themselves were the sixth most popular vocal group of 1953, according to a poll by Rhythm And Blues Magazine.

The Du Droppers appeared all over the United States, as well as Canada and Hawaii. They played the usual: Apollo, Howard, Royal, Rockland Palace, as well as the unusual: the Waldorf-Astoria Hotel in New York City (their first appearance after joining RCA) and the Palm Cafe (also in New York) in December 1953, along with Hattie Green and the Ebonaires. They also played the Macombo and St. Maurice Hotel in Canada.


In January 1954, they were booked into Snookie's, a nightclub in midtown Manhattan. From there, they went to Bill And Lou's Club in Philadelphia.


When they played the Orchid Room in Kansas City in early 1954, high tenor Prentice Moreland was sent to them for an audition; he subsequently joined as a fifth member. Said Ginyard:


We had with us Tom Furgess, a rich black man that lived up on "The Hill" [Sugar Hill, in Harlem].... So [road manager] Mr. [Charlie] Newsome went to him and made him a proposition. If he would buy us a car, we would cut him in on the group['s earnings]. So he took it. He's a man that likes to go in his own car and all. He bought us a brand new Cadillac, a big seven-passenger Cadillac. Furgess had a big Oldsmobile. Then we got a job in Kansas City.

We drove the Cadillac down and Furgess drove his own car. We stayed down there in the nightclub for two weeks. That's where we found Prentice Moreland. We put Prentice with the Du Droppers. Well, Prentice was a wonderful singer, too. High singin' man, sharp words. The man had soul in him.
On February 8, 1954, RCA announced the formation of its new Groove subsidiary. From here on, all Du Droppers records would be released on Groove. In fact, two Du Droppers sides were chosen to be the very first Groove issue: "Speed King" and "Dead Broke." On February 5, they appeared at The Armory, in Petersburg, Virginia. From there, they went to Rochester, New York, where they appeared at the Capitol Theater, on February 22, along with Count Basie and Bixie Crawford.

"Speed King" was reviewed on February 20, along with the Clovers' "Little Mama," the Flamingos' "You Ain't Ready," Cozy Eggleston's "Big Heavy," Shirley & Lee's "Lee Goofed," Big Jay McNeely's "Mule Milk," the Lamplighters' "Smootchie," the Hollywood Flames' "I Know," and the Topps' "Tippin'."


There was another session on, March 18, at which they recorded "Just Whisper," "I've Never Been There," "How Much Longer" (led by Prentice Moreland), and "You've Been Good To Everybody." The next day, they began a week (extended to two) at Helly Graham's Rathskeller in Homestead, Pennsylvania.

Also in March, RCA released "Don't Cry Mama", one of the tunes that the Du Droppers had backed Sunny Gale on back in November 1953 (the flip had no group). It was reviewed in the March 20 Billboard, which gave it a 73, saying "A neat, lilting ditty gets a bouncing reading from the thrush and a vocal group. Her many fans will like it." The reason that the review just mentioned "a vocal group" was because the Du Droppers name didn't appear on the label.

Sometime after the March session, Prentice Moreland departed (following a pattern of never staying with a group very long). Later on, he sang with Billy Ward's Dominoes, before wending his way to California, joining the Cadets, and uttering the famous "great googa mooga, lemme outta here" on "Stranded In The Jungle." He also sang with the Crescendos on Atlantic, the Colts/Fortunes, the Hollywood Flames), and the Chanteclairs, as well as recording under the name Prentice Moore.

"Just Whisper" and "How Much Longer" were issued in April. On May 8 (just after it was announced that the Du Droppers would appear at the Lau Yee Chai Club in Honolulu), "Just Whisper" was reviewed, along with the Crows' "Baby," Young Jessie's "Lonesome Desert," Amos Milburn's "Milk And Water," Buddy Johnson's "Let's Start All Over Again" (with vocal by Nolan Lewis), the Blue Dots' "Don't Do That, Baby," the Platters' "Roses Of Picardy," the 4 Bars' "Grief By Day, Grief By Night," and Willie Headon's "I Love You Bobby Sox."


May 1954 found the Du Droppers at Lau Yee Chai's, in Waikiki Beach. Booked into this Hawaiian spa for a minimum of four weeks, they were actually there for two months: from May 5 through June 29.

On August 11, there was another session. This time the Du Droppers recorded "Boot 'Em Up," "Honey Bunch," "If You Just Don't Leave," and "Let Nature Take Its Course."

In mid-1954, Joe Van Loan, tenor lead of the Ravens on Mercury, got together with some friends of his and cut a record. These friends were J.C. Ginyard, Willie Ray, and Bob Kornegay, who just happened to be three-quarters of the Du-Droppers (Harvey Ray wasn't on the session). Using Ginyard's "Dixieaires" catch-all name, they cut a single record for the Harlem label. Joe Van Loan leads on "Traveling All Alone" and Bob Kornegay is out front on "I'm Not Like I Used To Be."


Since this Dixieaires group was more or less the Du-Droppers, Joe decided to make it more or less official, appearing with that group, starting in late August 1954, as a fifth member (although he was still singing with the Ravens at the time). However, since Harvey Ray left a few weeks later, they were down to a quartet again (Joe Van Loan, J.C. Ginyard, Willie Ray, and Bob Kornegay). There are photos of the Du-Droppers with Joe, but there were no recordings as the "Du Droppers" (unless you count the Dixieaires record, of course). I'm not sure who the personnel were when they played the Gatineau Club in Ottawa, Canada, in August, but the songs the reviewer heard were "September Song," "Three Coins In The Fountain," and "Dry Bones." The first two of these suggest Joe Van Loan to me.

"Boot 'Em Up" and "Let Nature Take Its Course" were released in September. They were reviewed on September 18, along with the Spiders' "The Real Thing," the Chords' "Bless You," the Hawks' "Give It Up," the Dreamers' "At Last," the Heralds' "Eternal Love," the Diablos' "The Wind," the Native Boys' "Native Girl," and the Romeos' "I Beg You Please."

At this point a curious legal battle was going on. Sometime in the spring of 1954, manager Paul Kapp had sold the Du Droppers' management contract to Jack Angel of Herald Records for $2,000. The Du Droppers' recording contract with RCA was due to expire in October 1954 (the same month that the Ravens' contract with Mercury ran out), and Angel was ready to record the group for Herald. However, RCA announced that it was exercising a one-year renewable option clause in the group's contract. The controversy went on for months, but Angel was clearly the loser. However, he could, and did, stop Joe Van Loan from recording with the group. (Van Loan, who was also concurrently recording with the Ravens (who had switched over to Jerry Blaine's Jubilee label) had joined the Du Droppers after Kapp had transferred their contract to Angel; therefore, Angel had signed Van Loan separately.)


November 22 found them at the Midway Lounge in Pittsburgh. The November 21 Pittsburgh Sun-Telegraph called them "a group of five singers", so Harvey was still with them at this point.

The Du Droppers finally got to record again on April 1, 1955, and Groove came up with a new "secret lead singer." They even had witnesses present to swear that it wasn't Joe Van Loan (just in case Jack Angel was listening). The "secret lead" was Charles "Carnation Charlie" Hughes (who would later sing with the Drifters). To make matters more confusing, Van Loan was still appearing with the group and Hughes was never a member -- he was just used on the session (and can be heard as lead on "Give Me Some Consideration"). The members were therefore J.C. Ginyard, Willie Ray, Charlie Hughes, and Bob Kornegay (on the session, with Joe Van Loan, and not Charlie Hughes, doing appearances). The other songs recorded that day were: "You're Mine Already," "I Wanna Thank You," and "Talk That Talk."

On April 10, they were part of Dr. Jive's annual Rhythm & Blues Jamboree at the Rockland Palace. The lineup included Buddy & Ella Johnson, Nolan Lewis, Roy Hamilton, Charlie & Ray, and the Hearts.

Later in April, Groove released "Give Me Some Consideration" and "Talk That Talk." They were both given excellent ratings on April 23. Other reviews that week were for Bip & Bop's "Ding Dong Ding," the Charms' "When We Get Together," the Dovers' "My Angel," Pearl Reaves' "You Can't Stay Here," Jesse Belvin's "Gone," and the Quails' "The Things She Used To Do."

In June, Groove made some announcements. The first was the release of a Du Droppers EP, which had "Talk That Talk," "I Wanna Know," "I Only Had A Little," and "Honey Bunch." The other big news was that they were expanding their artist ranks. They now had, under contract, Lil McKenzie, Piano Red, John Greer, Oscar Black, Sue Allen, Mamie Watts, Chuck Green, Tiny Kennedy, the 4 Students, the Sonics, Chris Powell & the Blue Flames, and Charlie Hughes (who was probably signed to a separate contract).


Sometime in the spring of 1955, Joe Van Loan, Willie Ray, Bob Kornegay, and Willis Sanders (who's usually associated with the Embers) recorded for George Goldner's Rama label as the Bells. Their one record was "What Can I Tell Her Now"/"Let Me Love Love You," released in July.

The Du Droppers were on their way to a Canadian tour when Joe Van Loan suddenly left them cold, in order to go back with the Ravens full time. Harvey Ray then returned and they (Ginyard, Kornegay, and the Ray brothers) continued the tour. One review said they were going over well on their tour of "Sanada" (so much for good international relations).

When they came back from Canada, they did one final session for Groove, on June 27, 1955. They laid down four not very convincing Rock 'n' Roll covers of hit tunes: "Smack Dab In The Middle," "That's All I Need," "Story Untold," and "Rollin' Stone." These were all issued, as an EP, around July.

In August, Groove issued the final Du Droppers record: "You're Mine Already," backed with "I Wanna Love You." It was reviewed on September 3, along with the Royal Jokers' "You Tickle Me Baby," Mercy Dee's "Come Back Maybelline," Charlie & Ray's "Oh Gee, Oo-Wee," the Jewels' "Natural Natural Ditty," the Tangiers' "Tabarin," the 5 Dollars' "Harmony Of Love," and the Gay Notes' "Pu Pu Pa Doo."

At this point, J.C. Ginyard left, to join the Golden Gate Quartet. He stayed with them from 1955 to 1971, by which time they'd all relocated to Europe. He then moved to Switzerland and performed as a soloist until his death on August 11, 1978. The Golden Gate Quartet had recorded on several labels and also as the Dixieaires (but not any of the groups mentioned previously) on Exclusive in 1948. This is how Ginyard described his leaving the Du Droppers:


We went into the Iroquois Hotel in London, Ontario, and worked there in the bar until the group got so radical in the hotel, getting drunk in the room and everything else and raisin' sand until people complained about it. Then I had to disband the group. I came back to New York and went to Joe Glaser's office, our booking agent, and stopped the name of the Du Droppers.
He may have thought that he'd disbanded the group, but the Du Droppers replaced Ginyard with Robert Bowers, formerly of the Charioteers. Unfortunately, his voice was much higher than Van Loan's and it was felt that this completely changed the sound of the group. By late '55 or early '56, the Du Droppers had broken up.

Harvey and Willie Ray then got together with the Dominoes' Bill Brown, the Drifters' Little David Baughan and Edna Edna McGriff to form an unnamed group that was, alas, only together for a month.


There's one more Du Droppers record to talk about, a release on the Van Ryder label, (1472 Broadway, in New York City): "The Blues Of Desire"/"Log Snakers Blues." Released as by the "4 Loggers," the record is impossible to date (probably around 1955). "The Blues Of Desire" is the same song as "Chain Me Baby" (their first for Red Robin), although it's a bit faster than the Red Robin side. The two voices doing solo parts are clearly J.C. Ginyard and Eddie Harshaw (who, you'll remember, was the bass on their first session only). The record is completely shrouded in mystery. According to Caleb Ginyard III (J.C.'s son), these songs were recorded in late 1952 on a Canadian tour. (Remember that J.C. had said of their first Red Robin recording: "we got quite a bit of work out of it up in Canada and all around." This would make sense timewise, although the reason for the group recording in Canada is unknown, as is why it took so long for the sides to be released.)

Around May 1956, in another complicated story, Joe Van Loan was the only member left in the Ravens. Needing a group to record for Argo, he called on some of the guys he'd been doing all that extra-curricular work with. So the same group that had recorded as the Bells, now became the Ravens: Joe Van Loan, Willie Ray, Willis Sanders, and Bob Kornegay.

This Ravens group recorded "Kneel And Pray" (with Joe Van Loan in the lead) and "I Can't Believe" (fronted by Bob Kornegay), released on Argo in July. While no Jimmy Ricks, Bob Kornegay is no slouch as a bass.

After that single session, Bob Kornegay quit to pursue a solo career. He ended up recording a minor hit, "The Man In The Phone Booth," for Herald and Flair-X (in a tangled deal too complicated for even this article). Over time he was billed as "Big Bob Kornegay" (he was big!), "The Wanderer", "The Happy Wanderer", and "Big Daddy".

Kornegay's replacement was David "Boots" Bowers, who had started his career, in the 40s, as a high tenor with different gospel groups. When he was 17, his voice started dropping and the bass of the group he was with (the Skylight Singers) taught him how to sing bass. It worked out well, as Boots was subsequently hired as the bass of the King Odom Quartet in 1947. After they broke up, he joined with Gene Mumford, Orville Brooks, Isaiah Bing, and pianist Glen Burgess to create the Larks that recorded for the Lloyds label. This group lasted from mid-1953 to the fall of 1955.

Joe, Willie Ray, Willis Sanders, and Dave Bowers did a single Ravens session for Argo in December that resulted in "A Simple Prayer"/"Water Boy." After that, Willie Ray and Willis Sanders left, and the Ravens no longer need enter into this tangled mess.


On April 10, 1959, the Du Droppers appeared at the Mocambo in Montreal. The Montreal Gazette of April 18 said: "A big show is on stage this week at the Mocambo, headed by the Du Droppers, who have been held over for a second week. They fully deserve the hold-over date because they are fine artists in their line of show business. A smooth, highly professional team, they perform in top gear at all times and the result is an evenly-paced and highly interesting performance." They'd be held over until sometime after June 11. Since the Du Droppers should have been out of existence for a few years, this one came as a surprise. The photo that ran with the Mocambo ads showed the 1954 group: Ginyard, the Ray Brothers, and Kornegay, but I have no idea who was actually in the group. Joe Van Loan and Bob Kornegay seemed to mostly have solos career at this point. Harvey Ray, whom I interviewed, didn't mention it, so we can rule him out and Caleb Ginyard was part of the Golden Gate Quartet. The only one I can't account for is Willie Ray; he might have put together the group.


In September 1959, Joe Van Loan, Willie Ray, Bob Kornegay, and Orville Brooks (formerly of the Jubalaires and the Lloyds Larks) released "Let Me Go Lover"/"Let Me Ride" as the Valiants on Joy. I don't know when these had been recorded.


The Du Droppers were back at Montreal's Mocambo on December 14, 1959. The December 19 Montreal Gazette said: "... a vocal team of talent and note. The boys have a good selection of numbers to offer and their repertory is wide enough to include a favorite for all comers." They made another appearance in June 1960 and again in June 1961, still using the same ancient photo.

To today's collector, the Du Droppers seem more "poppish" than most; but the difference is more in our minds than it was in theirs. They had two solid R&B hits, but, when the hits stopped coming, they seemed to lose direction, ending up doing mediocre covers of Rock 'n' Roll tunes.




THE DU DROPPERS
(AND RELATED GROUPS)
RED ROBIN (the Du Droppers)
108 Can't Do Sixty No More / Chain Me Baby - 9/52

RCA (the Du Droppers)
47-5229 I Wanna Know / Laughing Blues - 3/53

RCA (uncredited backup to Big John Greer)
47-5269 Ride Pretty Baby / Don't Worry About It - 4/53

RCA (the Du Droppers)
47-5321 I Found Out (What You Do When You Go 'Round There) / Little Girl, Little Girl - 5/53

RED ROBIN (the Du Droppers)
116 Come On And Love Me Baby / Go Back - 5/53

RCA (the Du Droppers)
47-5425 Whatever You're Doin' (Keep On Doin' It) / Somebody Work On My Baby's Mind - 8/53
47-5504 Don't Pass Me By / Get Lost - 10/53
47-5543 The Note In The Bottle / Mama's Gone, Goodbye - 11/53
(prior record is by Sunny Gale & the Du Droppers)

GROOVE (the Du Droppers)
0001 Speed King / Dead Broke - 2/54

RCA (Sunny Gale & the uncredited Du Droppers)
47-5677 Don't Cry Mama / [Dream, Dream, Dream - Sunny Gale] - 3/54

GROOVE
0013 Just Whisper / How Much Longer - 4/54

HARLEM (the Dixieaires)
2326 Traveling All Alone / I'm Not Like I Used To Be - mid-1954

GROOVE (the Du Droppers)
0036 Boot 'Em Up / Let Nature Take Its Course - 9/54
0104 Give Me Some Consideration / Talk That Talk - 4/55
EP-EGA-2 Talk That Talk // I Wanna Know // I Only Had A Little // Honey Bunch - 6/55

RAMA (the Bells)
166 What Can I Tell Her Now / Let Me Love Love You - 7/55

GROOVE (the Du Droppers)
EP-EGA-5 That's All I Need // Smack Dab In The Middle // Story Untold // Rollin' Stone - ca. 7/55
0120 You're Mine Already / I Wanna Love You - 8/55

UNRELEASED RCA/GROOVE
Baby Don't Leave Me In This Mood
Train Keep Rolling On
Ten Past Midnight
My Thrill Girl
Bamalam (two takes, on different days)
You're Wrong
Drink Up (two takes, on different days)
Had To Play My Number
I've Never Been There
You've Been Good To Everybody
If You Just Don't Leave
I Wanna Thank You
Confusion Blues (backing up Big John Greer)

VAN RYDER (the 4 Loggers)
V-104 The Blues Of Desire / V-103 Log Snakers Blues - 55??

ARGO (the Ravens)
5255 Kneel And Pray / I Can't Believe - 7/56
5261 A Simple Prayer / Water Boy - 12/56

JOY (the Valiants)
235 Let Me Go Lover / Let Me Ride - 9/59




Unca Marvy's Home Page
More Articles