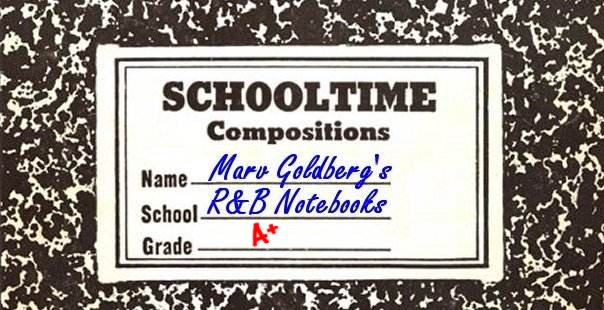 The Dubs
By Marv Goldberg

based on interviews with Cleveland Still,
Richard Blandon, and Butch Hamilton


© 2004, 2009 by Marv Goldberg
"Don't Ask Me To Be Lonely," "Could This Be Magic," "Be Sure My Love," "Chapel Of Dreams" - these are the songs we fondly remember. They were all made in a relatively short period of time, and over the years have been re-cut and re-released on many, many occasions. Even though they didn't have monster national hits, the group has been a favorite with oldies fans down through the years. The story of the Dubs actually begins with two other groups: the 5 Wings and the Scale-Tones.



THE 5 WINGS
The 5 Wings were from around 129th Street and 7th Avenue in Harlem. Originally called the 5 Stars, the members were: Jackie Rue (lead - later of Jackie and the Starlights), Frank Edwards (tenor), Billy Carlisle (second tenor), Melvin Flood (baritone), and Tommy Grate (bass; brother of Dovers' lead Miriam Grate). Their manager was Hiram Johnson, brother of bandleader Buddy Johnson and future owner of the Johnson label.

The 5 Wings' first stop was at King records in 1955, where they were hustled in for a quickie session (on February 2nd) to record two tributes to the recently-deceased Johnny Ace ("Johnny Has Gone" and "Johnny's Still Singing"); these were released almost immediately. On the 18th, they had their second King session, at which they recorded "Teardrops Are Falling" and "Rock-A-Locka." These were released in March.

Frank Edwards told Donn Fileti that when Jackie led "Teardrops Are Falling" at the Savoy Ballroom, he used a water-soaked handkerchief, which he'd secretly squeeze when he held it to his face to produce the needed "tears."

When the records met with limited success, the group started disintegrating. Jackie Rue and Melvin Flood left, and Frank Edwards, who had joined the Air Force, was replaced by Kenny "Butch" Hamilton, who had been in the Sonics (on Groove). By now the 5 Wings were, for all practical purposes, plucked down to 3: Billy Carlisle, Tommy Grate, and Butch Hamilton.


In November 1955, Hiram Johnson got the Wings one last session, backing up blues singer Billy Nelson. Although the label credits the 5 Wings, the only voices backing up Nelson were Carlisle, Grate, and Hamilton.

After this session, Billy Carlisle's cousin, Richard Blandon joined the Wings. Alabama-born Blandon had just been discharged from the Air Force, where he had been singing with a group called the Royal Robins. Coming to New York, he looked up his cousin and soon found himself with a struggling group - but the future was to be brighter. Meanwhile.....



THE SCALE-TONES
The other half of the Dubs' origin concerns the Scale-Tones. This group got together through the efforts of two spiritual singers: James "Jake" Miller (baritone) and Thomas Gardner (bass). The secular music began when tenors Cleveland Still and James Montgomery were added. They remained a quartet for a while and then added baritone Don Archer. Since Archer and Miller were from Brooklyn, Montgomery and Still were from Manhattan, and Gardner was from Queens, rehearsals must have been a real chore.

Calling themselves the "Scale-Tones," they auditioned for veteran producer and record company owner, Joe Davis, who signed them on Christmas Eve 1955 and recorded them on January 5, 1956, for his Jay-Dee label. The record ("Dreamin' And Dreamin'"/"Everlasting Love"), released in February, didn't move, and the group had only a single appearance (in Peekskill, New York). Cleveland Still said he didn't like the results of the Scale-Tones session, especially himself as lead (on "Everlasting Love").

A third track from the session was the up-tempo "Working For My Baby." There was supposed to have been a fourth cut, "Easy Baby," but it wasn't recorded at the session. However, the guys had cut an audition dub of the tune for Davis at Audiosonic Studios the day before. Obviously, he didn't like it enough to have the group re-record it, and the master number that had been set aside for the song was subsequently used for a Dean Barlow tune. Strangely, that one side had a sixth member, listed as "James Fernanders," who probably is the owner of the high voice heard in the background. Meanwhile....



THE MARVELS
One day Richard Blandon showed up at a Scale-Tones' rehearsal session, and Cleveland realized that this was the kind of voice they needed. An amalgamation of the Scale-Tones [Cleveland Still (tenor), James Miller (baritone), and Thomas Gardner (bass)] with the 5 Wings [Richard Blandon (lead) and Billy Carlisle (second tenor)] was the result. When the 5 Wings broke up, Butch Hamilton went off to the Bop-Chords, and Tommy Grate joined the Vocaltones.

The new group, called the "Marvels," retained the managerial services of Hiram Johnson. Richard Blandon's idol was Ray Pollard of the Wanderers, and other influences on the new group were: the Harptones, the Spaniels, and the Flamingos.

Johnson recorded the group himself and later that year sold the masters ("I Won't Have You Breaking My Heart" and "Jump Rock And Roll") to ABC-Paramount. Richard Blandon led both sides, but it, too, failed to set the world on fire.



FINALLY, THE DUBS
But Hiram Johnson wouldn't give up. In early 1957, he simply released some of the group's recordings on his own Johnson label. The group was re-named the "Dubs" (from the music industry term for a demo record), and their March 1957 release ("Don't Ask Me To Be Lonely") did start making some noise. However, at the beginning of their success, bass Thomas Gardner left, to be replaced by former Wing Tommy Grate.


But with an incipient hit on his hands, Johnson found himself out of his depth as far as distribution went. He struck a deal with George Goldner, of Gone Records, and "Don't Ask Me To Be Lonely" was re-released on Gone in April and received national distribution. The first of five consecutive local hits for the Dubs, it was big enough in New York (although it only made it to #72 on the national Pop charts) so that the Dubs were booked into the Apollo Theater, for the week beginning July 12. They shared the stage with the Spaniels, the Cadillacs, Shirley & Lee, Huey Smith & the Clowns, and Otis Williams & the Charms.


"Could This Be Magic" was next, in August 1957. This one did better on the national charts (#23) and got them another trip to the Apollo, beginning November 1. This time they appeared with the Heartbeats, the Sentimentals, Linda Hopkins, and Donnie Elbert. The MC was Evelyn Robinson, a DJ on WOV.

Then there was "Beside My Love." It looks like the original release of the record was erroneously issued on End (E-5020) in late 1957 and then immediately re-issued (in January 1958) on Gone 5020. Once again, it did well enough locally to get them back to the Apollo. Lloyd Price, Shirley & Lee, and Geoffrey Holder were also on the show.

Next came "Be Sure My Love" (May 1958), followed by "Chapel Of Dreams" (November 1958; this one struggled to #74 on the charts). Other appearances for the Dubs included shows with Alan Freed, Dick Clark. Peter Tripp ("The Curly-Headed Kid In The Third Row"), Kae Williams, Jocko, and Tommy Smalls. There were also tours of Canada, Texas and the South (including a Sam Cooke tour).

Then suddenly the Dubs were no more. The group broke up in late 1958, since they didn't feel that they were making enough money considering the hits they were having. Richard Blandon joined the Vocaleers, Cleveland Still worked in a shipping department. Tommy Grate joined the Sanitation Department, Jake Miller worked for the Transit Authority, and Billy Carlisle became a musician.

When Joe Duncan, lead of the Vocaleers was discharged from the Army in late 1958, he teamed up with his brother (Paul Roland Martinez), Herman Dunham, and Richard Blandon to form another Vocaleers group. These four tenors met up with the former lead singer of the Valentines, Richard Barrett, who was now working as an a&r man for Twentieth Century Fox. With Roland in the lead, they practiced a single song "Ain't That So, Columbus?" in Fox's studio, unaware that Barrett was recording it. For whatever reason, it was never released, nor did they do any other sides.

In mid-1959, the Vocaleers were restructured. They had Joe Duncan, Herman Dunham, and Richard Blandon remained and Lamar Cooper and Melvin Walton (both former members of the group) rejoined.

They turned to Hy Weiss at Old Town Records and, on June 25, 1959, the reconstituted Vocaleers recorded a couple of songs for Old Town's Paradise subsidiary: "I Need Your Love So Bad," (led by Herman and heavily inspired by Jerry Butler and the Impressions) and "Have You Ever Loved Someone," a more typical Vocaleers side, led by Joe Duncan.

Nothing happened with the record and then, around September 1959, Richard left to re-form the Dubs with himself, James Miller, Tommy Grate, and Billy Carlisle. The fifth member was first tenor Cordell Brown. This time, they recorded for ABC-Paramount (recalling their days as the Marvels).

Their first session, at an unknown date, produced "No One" and "Early In The Evening," which were released in October 1959. On January 19, 1960, they recorded "Don't Laugh At Me," "You'll Never Belong To Me," "For The First Time," and "Ain't That So."

"Don't Laugh At Me" and "You'll Never Belong To Me" were released in March 1960. When this showed no signs of chart action, ABC issued "For The First Time"/"Ain't That So" in October.

The Dubs' next session was held on February 6, 1961. They only recorded two songs: "If I Only Had Magic" and "Joogie Boogie." These were released in March.

Prior to the final ABC session (held on September 25, 1961), Cleveland Still returned, to replace Cordell Brown. The four songs recorded were: "Down, Down, Down I Go," "Two Hearts Are Better Than One," "Lullaby," and "You've Discovered Love." "Down, Down, Down I Go" and "Lullaby" were paired for their final ABC-Paramount release in November.

The same five returned to George Goldner for a couple of 1962 sessions which produced "This To Me Is Love"/"Now That We Broke Up" (released on End in February of that year) and "You're Free To Go" (issued on Gone in September); its flip was a re-release of 1958's "Is There A Love For Me."

On July 28, 1961, the Dubs began their final appearance at the Apollo Theater, as part of an Alan Fredericks Old Goldies show. The other "old-timers" were the Cleftones, the Teenagers, the Cadillacs, the Bobbettes, the Solitaires, the Charts, Johnnie & Joe, and the Sil Austin Orchestra.

By the time the Dubs made 1963 recordings for Wilshire ("Your Very First Love" and "Just You" in March) and Josie ("Wisdom Of A Fool" and "This I Swear" in August), Cordell Brown had once again replaced Cleveland Still.

When Cleveland Still left the Dubs this time, he was gone for almost a decade. Richard Blandon kept the group going, turning out re-recordings of "Could This Be Magic," "Don't Ask Me To Be Lonely," and "Your Very First Love" for Lana in 1965. (The fourth side was "Blue Velvet.")


Around 1970, the Dubs recorded for Wayne Stierle. This time, they were Richard Blandon, Cleveland Still, first tenor Kirk Harris, and bass Tommy Gardner (whom we haven't seen for a long while). The falsetto parts were supposed to be done by Cordell Brown, but he was unavailable for the session, so they were ably performed by Kirk Harris. It was an eight-song session, recorded at Variety Sound in New York City. Most of the tunes from that session were original songs, including three written by Wayne and three by Richard. All eight of these tracks, plus six others (subsequently recorded), were put on a 1973 Candlelite album. The entire session (plus three bonus tracks), including the Dubs' version of Clyde McPhatter's "Without Love," can be heard on "The Unavailable 24 Tracks," a CD on the Juke Box Treasures label.

Another track, "We Three," was released on a Candlelite single (a vinyl 78). This had Cordell Brown and not Kirk Harris. Two tracks ("Lost In The Wilderness" and "I'm Downtown") were released, as a single, on Wayne Stierle and Sam Vogel's Vicki label. In addition, some of the songs from that session were subsequently released on Ronnie I's new Clifton label (Wayne was teaching Ronnie how to press records): "Where Do We Go From Here"/"I Only Have Eyes For You" were issued on Clifton in 1973; "You're Just A Heartache To Me"/"You're Welcome" came out in 1975. All the Candlelite, Vicki, and Clifton sides were recorded during a period of a few months. Most, other than the Variety Sound tracks, were done in the rehearsal basement.

There were a couple of other singles issued in 1973. These were some 1957 Johnson masters, which were slated for the Candlelite label, but instead released on a Johnson label, with numbers earlier than the normal Johnson series. "Just my idea of humor," says Wayne.

The Dubs had their own band at this point. It was a true "garage band" that included Dave Shelley on lead guitar (rehearsals were in Dave's basement, in New Jersey). Dave doesn't sing on any of these tracks.


After this, the Dubs became a trio, consisting of Richard Blandon, Cleveland Still, and first tenor Kirk Harris. They released "I Love You" (parts 1 and 2) on SCM, in 1980. My feeling is that another record that they did is also from this period: Richard, Cleveland, and Cordell Brown were "Patrik Henry & the Visions" on Lark ("Go Wherever Rainbows Go"/"Jubilee"), with Richard leading both sides. According to Cleveland, "We were planning on using the name, but it never went anyplace."


By the mid-80s, Cleveland Still had formed his own Dubs, with Steve Brown and John "Spider" Truesdale (both of whom had been with the Charts), Bernard Jones (who had been with Dock Green's Drifters) and Leslie Anderson. This group recorded the final platter on Clifton (a reprise of "Could This Be Magic," backed with "Teddy Bear"), as well as "Beside My Love" on a numberless UGHA pressing that was originally intended as a giveaway promotional gimmick. With the exception of Steve Brown, who died in the late 80s, this group is still together at the end of 2013.


Richard Blandon continued on with his version of the Dubs. Kirk Harris remained, and Jay McKnight was an alternate lead singer (fronting all the non-Dubs numbers they did). By 1987, Kenny White was added as a fourth member, but Kirk Harris left soon after. An occasional member during this time was Doretha Gills, who had a powerful voice when she did their version of "Gee Whiz." By late 1990, Danny Foy had replaced Kirk Harris, and the trio of Blandon, McKnight, and Foy recorded "Wherever You Are" for Classic Artists, released in December of that year. This group was self-contained, having its own band, including Joe Owens on piano (they also had sax, bongos, bass, guitar, and drums).

This group continued on until Blandon's death in December 1991, when his brother, Darryll, took over the lead. At a February 1992 show, the Dubs were: Darryll Blandon, Jay McKnight, Danny Foy, and Doretha Gills.

As of 2004, both Cleveland Still and Darryl Blandon had Dubs groups that occasionally performed. In late 2013, in spite of having had a lung removed, Cleveland Still was still performing with his Dubs. The Dubs have left us with some fine music. Although their national chart appearances left something to be desired, they had no lack of fans in New York.

Special thanks to Ronnie Italiano, Bob Davis, and Bob Kretzschmar. Discography courtesy of Ferdie Gonzalez.




5 WINGS
KING
4778 Johnny Has Gone (JR)/Johnny's Still Singing (JR) - 2/55
4781 Rock-A-Locka (BC)/Teardrops Are Falling (JR) - 3/55
(re-released, as by the "Checkers," on King 5199 - 4/59)

UNRELEASED KING: Middle Of The Night

SAVOY (Billy Nelson, backed up by the 5 Wings)
1183 Walk Along/Pack-Shack And Stack Your Blues Away - 12/55

UNRELEASED SAVOY:
Angel Time
Hurry Up Honey

LEADS: JR = Jackie Rue; BC = Billy Carlisle



SCALE-TONES
JAY-DEE
810 Dreamin' And Dreamin' (DA)/Everlasting Love (CS) - 2/56

UNRELEASED JAY-DEE:
Working For My Baby (DA/CS)
Easy Baby (DA)

LEADS: DA = Don Archer; CS = Cleveland Still



MARVELS
(Leads by Richard Blandon)
ABC-PARAMOUNT
9771 I Won't Have You Breaking My Heart/Jump Rock And Roll - 11/56



DUBS
(All leads by Richard Blandon, unless otherwise indicated)
JOHNSON
102 Don't Ask Me To Be Lonely/Darling (CS) - 3/57

GONE
5002 Don't Ask Me (To Be Lonely)/Darling (CS) - 4/57
5011 Could This Be Magic/Such Lovin' - 8/57
5020 Beside My Love/Gonna Make A Change (TGr) - 1/58
[The original was on End E-5020 in late 1957; this was probably a pressing plant error.]
5034 Be Sure My Love/Song In My Heart (CS) - 5/58
[Re-released on Mark-X 8008 in 1960]
5046 Chapel Of Dreams/Is There A Love For Me - 11/58
[Re-released on Gone 5069 - 2/59]

ABC-PARAMOUNT
10056 No One/Early In The Evening - 10/59
10100 Don't Laugh At Me/You'll Never Belong To Me - 3/60
10150 For The First Time/Ain't That So - 10/60
10198 If I Only Had Magic/Joogie Boogie - 3/61
10269 Down, Down, Down, I Go/Lullaby - 11/61

UNRELEASED ABC-PARAMOUNT
Two Hearts Are Better Than One
You've Discovered Love

END
1108 This To Me Is Love/Now That We Broke Up - 2/62

GONE
5138 You're Free To Go (all)/Is There A Love For Me - 9/62

WILSHIRE
201 Your Very First Love/Just You - 3/63

JOSIE
911 Wisdom Of A Fool/This I Swear - 8/63

LANA
115 Could This Be Magic/Blue Velvet - 65
116 Don't Ask Me To Be Lonely/Your Very First Love - 65


RICHARD BLANDON & DUBS
VICKI
229 Lost In The Wilderness/I'm Downtown - 71



DUBS
JOHNSON (1957 practice tapes, released by Wayne Stierle)
097 Connie/Home Under My Hat - 73
098 I Won't Have You Breaking My Heart/Somebody Goofed (TGa) - 73

CANDLELITE
438 We Three/[We Build A Nest - Actuals] - 73
1004 Hits Of The Dubs (all old tunes were re-sung) - 73
Side 1:
Darling
You're Welcome
Heartache
Could This Be Magic
Lost In The Wilderness
Where Do We Go From Here?
I'm Downtown
Side 2:
Breaking My Heart
Can You Dig Our Love?
Connie
Don't Ask Me (To Be Lonely)
Be Sure My Love
Chapel Of Dreams
Remember (The Writing On The Wall. We Will.)

CLIFTON
2 Where Do We Go From Here/I Only Have Eyes For You - 73
5 You're Just A Heartache To Me (CS/RB)/You're Welcome [a cappella] - 75

SCM
901 I Love You, Part 1/Part 2 - 80



PATRIK HENRY & VISIONS
LARK
5262 Go Wherever Rainbows Go/Jubilee - early 80s?




CLEVELAND STILL'S DUBS
CLIFTON
77 Could This Be Magic (LA)/Teddy Bear (BJ) - 12/86
[Label says "The Cleveland Still Dubs"]

UGHA
Beside My Love (LA)/[If I Didn't Care - Lillian Leach & Mellows] - 12/86
[This record had no number]



RICHARD BLANDON & DUBS
STARLIGHT
51 Peace Of Mind/Don't Ask Me To Be Lonely - 5/87
53 Heartache To Me/Beside My Love - 8/87

CLASSIC ARTISTS
120 Wherever You Are/Please The Crowd - 12/90

UNRELEASED CLASSIC ARTISTS: This Time


LEADS: All leads on Marvels, Dubs, and Visions sides were by Richard Blandon, except:
CS = Cleveland Still; TGr = Tommy Grate; TGa = Tommy Gardner;
LA = Leslie Anderson; BJ = Bernard Jones




Unca Marvy's Home Page
More Articles