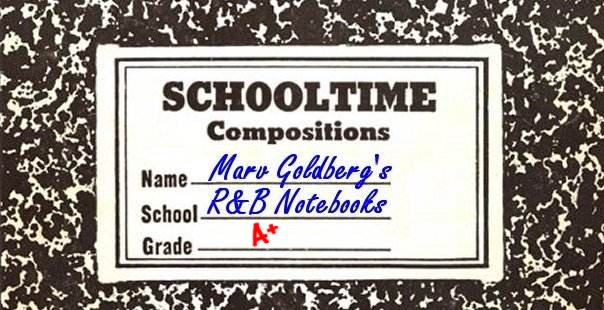 The Dukes

By Marv Goldberg

based on interviews with Otis Lee,
Phillip Murph and James Cousar


© 2004, 2009 by Marv Goldberg
It's really the story of two groups: the Dukes from Columbus, Ohio and the Cobras from Pasadena, California. But don't worry, they'll eventually get together and add to the confusion of the California group scene.

Let's start our story in Columbus, around 1952. There, a bunch of neighborhood friends began a group called the 4 Dukes. They were: James Cousar (pronounced cow-zer; lead tenor), Phillip Murph (tenor), Caleb Talbert (baritone), and James McCarey (bass). In time, with the addition of bongo player Bobby Shaw, they became the 4 Dukes and a Count. They played all sorts of local clubs and theaters: the 5-0-2 Club, Club Trocavere, the YMCA, and the Lincoln Theater Ballroom, to name a few. Many of the songs in their repertoire were those by the Swallows; the local populace assured them that the 4 Dukes did them better than the Swallows.

Probably in early 1954, Caleb Talbert went into the service and was replaced by Eddie Smith. In June, looking to better themselves, they decided to head for California. Murph, the youngest, was underage, but his mother reluctantly gave permission for him to go. The 4 Dukes (minus accompanist Bobby Shaw, who had decided not to make the trip) piled into Eddie's car and headed down Route 66. Along the way, in Texas and Arizona, they sang at trading posts, Elks' Clubs, and even street corners to get money for food. Finally, Eddie's auto broke down in the desert and Cousar, Murph and McCarey hitched into Pasadena, leaving Eddie behind with the car. They ended up staying at a rental house, on Pepper Street, owned by Jackie Robinson's mother.

There was a lot of musical activity going on in Pasadena: this was the home of the Squires and the Cobras. Like the Dukes, the Cobras had also formed around 1952 as another group of neighborhood friends. Otis Lee was the tenor lead, joined by his brother Nate (bass) and Jimmy Randell (tenor/baritone). There was a fourth slot in the group, but it changed so often, that Otis doesn't remember the name of a single guy who filled it. They sang together for a couple of years (mainly on street corners on DeLacey Street at the South End of Pasadena) without anything spectacular happening. Then one day, a friend of Otis' told him about a new group that had come to town from Ohio.

Eddie Smith had finally joined up with the rest of the Dukes, but it didn't last long. Within a short time, he got into a fight with one of the others and wandered off to put together another group locally. This left an opening in the Dukes and Otis Lee was there to fill it. As a matter of fact, he ended up moving into the same rooming house the rest of the guys were in.


They practiced for a couple of months, and finally Otis contacted Art Rupe, owner of Specialty Records. An audition was arranged, and they were told to come in for a session on September 1, 1954. By this time, James Cousar had enrolled in a local Pasadena high school to continue his education.

In a session lasting around five hours, the Dukes, backed by the Chuck Higgins band, recorded seven songs. One was "Ooh Bop She Bop", written by Caleb Talbert, a tune the Dukes had brought with them from Ohio. (It was actually recorded on two different occasions; this first time, which turned out to be the released cut, it was listed as "No Good Woman.") They also recorded "So Long Love," Oh Kay," "I Was A Fool," "I'll Find Her," "Tell Me Why," and "Come On And Rock." All were led by James Cousar, except "Ooh Bop She Bop" (Phillip Murph) and "Come On And Rock" (James McCarey).

Additionally, Art Rupe had the group back up Lloyd Price. Well, kind of. Actually "Chee-Koo Baby" had been recorded back on March 13, 1952 (at the "Lawdy, Miss Clawdy" session), and now, with Price in the army, Rupe decided to issue it. Since groups were the rage at the time, why not have Lloyd backed by a group? Therefore, the Dukes were dubbed over the old master.

There must have been something about the September session that Rupe didn't like, since he delayed announcing the signing of the Dukes until October.

Actually, it seems that there was plenty about the September session that Rupe didn't like. On October 11, 1954 they came back to the studio and did second versions of "Oh Kay," "I Was A Fool," "Ooh Bop She Bop," and "Chee-Koo Baby." Additionally, Rupe gave them a second Lloyd Price song to back up: "Oo-Ee Baby."

However, by late October (James Cousar remembers having been in school in California for about six weeks), the Dukes were gone. Eddie Smith (who'd kept in touch with the Dukes) had gotten word that his mother had died in Columbus. He made plans to drive back, and the rest of the guys decided to go back with him. They had been in California about five months, and, although they'd done a half dozen sides on their own, plus the Lloyd Price backgrounds, they'd never made a single appearance in that whole time. Where, you ask (as I did) did they get money to live? According to James Cousar, "We stood on street corners to get work. Whoever got money bought food. Mrs. Robinson didn't charge us any rent." They would do any kind of odd jobs for anyone who was hiring. One that James remembers was unloading box cars.

The first record issued from the Specialty sessions was "Oo-Ee Baby," coupled with "Chee-Koo Baby" by "Lloyd Price and the Dukes," released in October 1954. It was reviewed the week of November 13, along with the Moonglows' "Sincerely," the Moonlighters' "Shoo Doo Be Doo," the Platters "Voo-Vee-Ah-Bee," the Orioles' "Runaround," the Blenders' "Late Rising Moon," the Counts' "Waiting Around For You," and the Checkers' tale of drunken woe: "I Wasn't Thinking, I Was Drinking."

In a way, it was fortuitous that the Dukes had left, because in late 1954, Otis Lee departed for Marine boot camp. He had actually enlisted before the Dukes' first session, but wasn't called up until now.

In January 1955, Specialty issued the Dukes' "Ooh Bop She Bop," backed with "Oh Kay." The record was reviewed the week of March 12, along with Gene & Eunice's "This Is My Story," the Dodgers' "Drip Drop," Amos Milburn's "Why Don't You Do Right," the Moonlighters' "Hug And A Kiss," and the Gentlemen's "Don't Leave Me Baby."

Although the Dukes heard "Ooh Bop She Bop" on the radio in Columbus, the record failed to take off, and, with the group gone, Rupe decided not to release any more of their tunes.

[While there was to be a Dukes group on Imperial in 1956, they were a quintet from Oklahoma, and had nothing to do with the Specialty group. The later Dukes that recorded for Los Angeles' Flip label was a third group with that name (it contained former Robin Bobby Nunn and former Coaster Leon Hughes).]

Meanwhile, back in Columbus, the Dukes got a new member, tenor Tommy Kimbrough, and continued on for a while. They made appearances all over Columbus, as well as Springfield and Xenia, but after about a year, it all fell apart. According to Phil, "Everyone went their different ways." James Cousar went into the service, followed soon after by James McCarey.

When original Duke Caleb Talbert came out of the service, he and Phillip Murph joined the Sterling Quintet, a gospel group. By that time, Caleb had quit singing and was playing the guitar. After that Phil and Caleb joined a group called "Jimmy and his Houserockers," which evolved into "Big Phil and his Royal Jokers," but soon Murph was drawn back to gospel (in fact, he became a minister in the 60s).

Let's take another look at Otis Lee. Around June 1955, Otis had finished boot camp, and was home on leave, pending his posting to a permanent assignment. He took up again with brother Nate and Jimmy Randell to reactivate the Cobras. This time, however, they forgot about a fourth member altogether.

At the time, there was a new song breaking, called "Sindy," by that other Pasadena group, the Squires. The Cobras trio decided to cover it (as did the Tenderfoots), and recorded "Sindy" and "I Will Return" for Modern. Note that Modern couldn't decide on the spelling of the name: they released the record, in August, as both "Sindy" and "Cindy." Both sides were led by Otis, who was also the writer of "I Will Return."

The record doesn't seem to have been reviewed, but it was released at the same time as the Nutmegs' "Ship Of Love," the Marigolds' "Two Strangers," the Gaylarks' "Tell Me Darling," the 4 Deuces' "W-P-L-J," the Turbans' "When You Dance," and the Strangers' "Without A Friend."

The Cobras made one appearance that Otis remembers: the Stadium Club, along with Redd Foxx, who didn't like them. It hardly mattered. Shortly after the session, Otis was posted to Bremerton, Washington, and that was the end of the Cobras. When he got out of the service, Otis tried to put together another group, even going to Columbus to look up some of the Dukes, but nothing ever came of it.

You wouldn't think that two relatively obscure groups from Ohio and California would interact, but there you have it. R&B is stranger than fiction.


Special thanks to Billy Vera and Ferdie Gonzalez. Unfortunately, there were never any photos taken of either group.



THE DUKES
SPECIALTY
535 Oo-Ee Baby (LP)/Chee-Koo Baby (LP) - 10/54
543 Ooh Bop She Bop (PM)/Oh Kay (JC) - 1/55

UNRELEASED SPECIALTY:
I'll Find Her (JC)
So Long Love (JC)
Come On And Rock (JM)
I Was A Fool (JC)
Tell Me Why (JC)

NOTE: in the 70s, several of the Specialty masters were "appropriated" and, to further confuse everyone, wound up on bootleg Imperial 45s.
They were:

X5344 I'll Found A Love [sic]/Come On And Rock
"I'll Found A Love" [sic] is really "So Long Love"
X5385 Someday, Somewhere/Tell Me Why
"Someday, Somewhere" is really "I'll Find Her"
X5399 My Love Is Beautiful/I Was A Fool
"My Love Is Beautiful" is really "Oh Kay"




THE COBRAS
MODERN
964 Sindy (OL)/I Will Return (OL) - 8/55

Note: the second release had the spelling "Cindy"


LEADS: LP = Lloyd Price, the Dukes were dubbed into his recordings;
JC = James Cousar; PM = Phillip Murph; JM = James McCarey; OL = Otis Lee




Unca Marvy's Home Page
More Articles