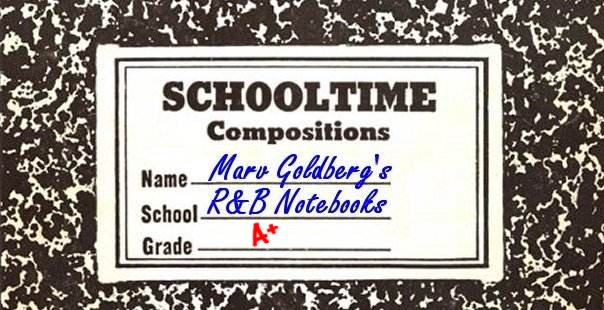 The Duponts
By Marv Goldberg

based on an interview with Chris Delk


© 2008 by Marv Goldberg
If it weren't for their lead singer, the Duponts would have been no more than a blip on the R&B radar. Not particularly successful in their time, it was only with the emergence of Little Anthony that the group made its mark on history.


The story of the Duponts goes back to 1955, when a bunch of guys got together at Boys' High in Brooklyn, New York. There was Anthony Gourdine (tenor) and William Christopher "Chris" Delk (baritone), both of whom lived in the Fort Greene Projects; Edward "Doc" Dockerty, Jr. (tenor), from Red Hook; and Richard "Ricky" Bracey (bass), from Bedford-Stuyvesant.

Halls were a good place to sing. So were bathrooms and subway stations. That's where the group would practice songs by their idols, the Harptones and the Moonglows. Actually, like most groups, anything that was on the charts was fair game for practicing. While they lacked a name in their early appearances, somewhere along the way, they started calling themselves the "Duponts," after the chemical company.

Doc was the musical one: Ed Dockerty, Sr. was a drummer and Doc himself was into jazz and modern harmony. Chris attributes his lifelong love of music to Doc.

It was Doc's father who introduced them to Paul Winley (brother of Clovers' bass, Harold Winley). In mid-1956, they all piled onto the subway to audition for Winley in Manhattan. Winley, who was getting ready to start his own self-named label, was impressed with the group. So, when Winley Records hit the streets in August 1956, the first release was by the Duponts.

Their session, held at Regent Studios in Manhattan, was loaded down with many of your old favorites: Mickey Baker (guitar), Sam "The Man" Taylor (sax), Panama Francis (drums), and David Clowney (the future Dave "Baby" Cortez, piano). The Duponts recorded two songs ("You" and "Must Be Falling In Love"), which had been penned by Winley. Anthony Gourdine led both tunes.

Unfortunately, the trade papers were less than impressed. The record was reviewed on August 25 (both sides "fair," since their style was too close to that of the Teenagers). Other reviews that week were for the 5 Keys' "Out Of Sight, Out Of Mind," the Channels' "The Closer You Are," the Emanons' "Blue Moon," the Blue Notes' "If You Love Me," the Medallions' "Pushbutton Automobile," Smiley Lewis' "Down Yonder We Go Ballin'," and the Pipes' "You Are An Angel."

Worse than the review was the fact that Winley had no money to promote the record (read: "bribe disk jockeys"). He was friends with Tommy "Dr. Jive" Smalls, so it got played on the doctor's WWRL show for a couple of weeks, before sinking out of sight. Not an auspicious beginning for either the Duponts or Winley.


After that, they met Otis Blackwell, who had written "Don't Be Cruel" for Elvis Presley. Blackwell took them under his wing and rehearsed them. They spent a lot of time in the two main music buildings on Broadway: 1650 and 1619 (the famed Brill Building).

In early 1957, when he thought they were ready, Blackwell took them to Royal Roost records. Owned by Teddy Reig and Jack Hooke (who was a close personal friend of Alan Freed), Royal Roost was mostly a jazz label (named after the jazz club on Broadway and 47th Street owned by Morris Levy).

At Royal Roost, they recorded four songs at a session arranged and conducted by Leroy Kirkland: "Prove It Tonight," "Somebody," "Count The Hours," and "Please Make Her Mine." Once again Anthony led all the sides, which had been written by Jimmy Williams (with an assist from someone named Bruce [Monte Bruce?] on "Prove It Tonight"). In February 1957, Royal Roost released "Prove It Tonight," coupled with "Somebody."

The record wasn't sent out for review, but the new songs it was competing with were: Shirley & Lee's "That's What I Wanna Do," the Del-Vikings' "Come Go With Me," the Scooters' "Someday We'll Meet Again," the Monitors' "Our School Days," the Starlarks' "Fountain Of Love," the Titans' "So Hard To Laugh, So Easy To Cry," Big Daddy and His Boys' "Bad Boy," Frankie Lymon and the Teenag?ers' "A Teenage Love," the Cadillacs' "Sugar, Sugar," Roy Brown's "Party Doll," Amos Milburn's "Rum And Coca Cola," the Tornados' "Four O'Clock In The Morning," the Federals' "Come Go With Me," the Squires' "Dreamy Eyes," and Sonny Knight's "But Officer."

In a way, Jack Hooke didn't have to bother with reviews. He simply took the record straight to Alan Freed, who loved "Prove It Tonight" (I can remember him playing it). Coincidentally, Freed had his big Washington's Birthday Show coming up at the New York Paramount and he immediately booked the Duponts as the opening act. The show was promoted by none other than Morris Levy, owner of the Royal Roost Club.


Beginning on George's birthday itself (February 22, 1957) and running for 10 days, the show featured Frankie Lymon and the Teenagers, the Platters, the Cleftones, the Cadillacs, Nappy Brown, Ruth Brown, Buddy Knox, Jimmy Bowen, Robin Robinson, Maureen Cannon, and Bobby Charles. Because they were still in high school, Chris remembers his mother taking him to get working papers before he could appear on the show.

On the first day, a total of 15,000 kids fought for the 3650 seats at the Paramount to see the six shows (along with Freed's "Don't Knock The Rock" flick).

The Duponts only had to sing one song ("Prove It Tonight") six times a day. In spite of this, Anthony came down with laryngitis on the third day (I imagine that it was somewhat riotous backstage). Presumably, at that point, Doc Dockerty took over the lead. And what did they get for their trouble? Aside from the laryngitis and some good stage experience, they got nothing. Sixty shows and they didn't even get paid!

"Prove It Tonight" should have been a hit. It was a good song. It had Alan Freed's backing. The Duponts led off his stage show. Yet sales were dismal. While Royal Roost was primarily a jazz label, they still had some good R&B acts: the 5 Chimes, the Bachelors, Eddie Cooley and the Dimples, and the 4 Pals. Go figure.

There were other shows, but nothing big-time. There was a church appearance, along with the Harptones. There was Brooklyn's Star Theater (at Gates and Broadway) with the Willows and the Velours.

This was all pretty discouraging. So later that year, when Anthony Gourdine heard a neighborhood group called the Chesters that seemed to need a new lead singer, he jumped ship to join them. The Chesters would have a single record for Apollo in December 1957 before they hooked up with George Goldner's End records to become Little Anthony (a nickname given to him by Alan Freed) and the Imperials. (George Goldner had been the original owner of Rama, Gee, and Roulette. In March 1957, he'd sold them all to Morris Levy [a name you might have heard somewhere]. Since then, he'd set up End and Gone Records.) "Probably he left because we weren't moving fast enough," says Chris. "Singing was what Anthony always wanted to do. He just decided he wasn't going to sing with us any more."

The Duponts picked up a tenor named Willie (last name unknown) and slogged onward. Somehow, they hooked up with Larry Uttal, owner of Madison Records. He had gotten hold of a song called "Screamin' Ball (At Dracula Hall)," written by Jimmy Williams (the guy who'd penned "Prove It Tonight") and Johnny Brandon. This was right around the time that Zacherly's "Dinner With Drac" was released (although I'm not ready to bet if Zach was first or if the songs coincidentally came out at the same time).

On February 13, 1958, the Duponts recorded "Screamin' Ball" (led by Richard Bracey) and "Half Past Nothing" (fronted by Chris Delk). Uttal never got around to pressing them up on Madison, but had some dubs made to be sent around to DJs. Within a few days Hugo Peretti (who was part of the famous a&r team of "Hugo & Luigi") heard it on the radio and convinced his boss to purchase the master. His boss was (dare I say it?) Morris Levy, and the two sides were released on Roulette within a week.

The disk was reviewed on March 3 (with "Screamin' Ball" being rated "excellent"). Other reviews that week were for Larry Williams' "Dizzy, Miss Lizzie," the Chantels' "Whoever You Are," the Miracles' "Got A Job," the Fidelitys' "The Things I Love," the Heartbeats' "Down On My Knees," the Dubs' "Beside My Love," the Velvets' "Dance, Honey, Dance," the Valiants' "Walkin' Girl," the 5 Discs' "I Remember," the Mighty Jupiters' "Hy Wocky Tumba," and Ed Townsend's "For Your Love."

In spite of the good review, the record went nowhere. It was overshadowed by "Dinner With Drac," it's true, but there was room on the charts for two songs of that ilk (although I suppose it would have done better if released around Halloween). At least it's been played at Halloween down through the years.


In August 1958, Roulette Records acquired the catalog of Royal Roost Records. Morris Levy (have I mentioned him before?) now owned six of the eight Duponts masters (although he was probably happier just to own both the Royal Roost Club and Royal Roost Records).

In September, with "Tears On My Pillow" by Little Anthony and the Imperials a monster hit, Herman Lubinsky, of Savoy Records, purchased the Duponts' Winley masters. He reissued "You"/"Must Be Falling In Love" in October, with Little Anthony's name prominently displayed on the label. (Of course he misspelled "Gourdine" as "Guardine," but no one cared. Really. No one cared. Sales were just as dismal this time around.)

The Duponts struggled on, but bookings became fewer and fewer. Finally, sometime in 1959, they threw in the towel. "We tried to continue to sing, but it wasn't in the cards for us to go any further," says Chris.

In 2008, Little Anthony is still going strong. Edward Dockerty died around 2001. Chris isn't sure what happened to Richard Bracey or Willie, but Morris Levy passed away in 1990.

And that's the story of the Duponts. Not really much to tell, but they gave us some nice music to remember them by.

Special thanks to Eugene Tompkins. Discography courtesy of Ferdie Gonzalez.



THE DUPONTS
WINLEY
212 You (AG)/Must Be Falling In Love (AG) - 8/56

ROYAL ROOST
627 Prove It Tonight (AG)/Somebody (AG) - 2/57

ROYAL ROOST UNRELEASED
Count The Hours (AG)
Please Make Her Mine (AG)

ROULETTE
4060 Screamin' Ball (At Dracula Hall) (RB)/Half Past Nothing (CD) - 2/58

SAVOY(Little Anthony Guardine [sic] and the Duponts; purchased from Winley Records)
1552 You (AG)/Must Be Falling In Love (AG) - 10/58


LEADS: AG = Anthony Gourdine; RB = Richard Bracey; CD = Chris Delk




Unca Marvy's Home Page
More Articles