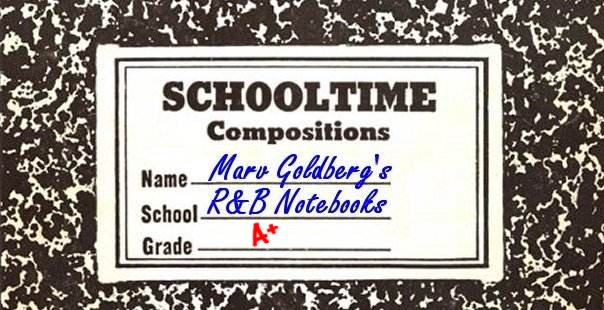 The El Capris

By Marv Goldberg

based on an interview with Bill Germany


© 2004, 2009 by Marv Goldberg
The history of Rhythm & Blues is filled with the stories of groups that should have had more of an impact than they did. Talent doesn't seem to be an accurate measure of a group's chances for success; many have had it and have failed in spite of it; some have lacked it and succeeded nonetheless.


The El Capris formed in 1954, in the Hill District of Pittsburgh. They were neighborhood friends, all of whom were between 13 and 14 years old. Strangely, the group was a septet, and the original seven were: Eddie Jackson (tenor), James Scott (first tenor), Theodore McCrary (second tenor), Leon Gray (baritone), William Germany (baritone and conga drums), Larry Hill (bass), and James Ward (bass and bongos). Their idols were the 5 Royales, Ravens, Clovers, and Ink Spots.

They decided to call themselves the "Bluebirds", but with a twist. Believing that the Spanish for "bluebird" was "capri", they settled on the "El Capris". It seems that too many group members didn't pay attention in school, resulting in the shaky Spanish that they used for names. Groups such as the El Torros, the El Rays, the El Domingos, the El Pollos, and the El Dorados tried to add an exotic air to the name - and succeeded in mangling the words. To begin with, "el" means "the", so "the El Capris" would translate to "the the bluebirds". Next, "el" is singular and the rest of the name is plural; this doesn't mean much in English, but it should read "Los Capris" - compare the more current groups Los Lobos and Los Bravos. Worse than that, "capri" doesn't mean "bluebird" in Spanish - that's "pájaro cantor" or "pájaro azul" - in fact, it doesn't even seem to be a Spanish word at all! Note that they had no relation to Sam Crumby and the El Capris, who recorded for Hi-Q (a Fortune subsidiary) in 1957.

However, none of this has any relevance to their singing talent, which they used to win a contest, at school, on the 4th of July (1955). The prize was an audition for Woody Henderling, owner of New York City's Bullseye label. He liked what he heard, and in late 1955, he recorded them at DJ Porky Chedwick's studio at WHOD (in Homestead, Pa.).

Leon Gray, James Scott, and James Ward had a song that they'd written, called "(Shimmy Shimmy) Ko Ko Wop", which became one of the sides. The other was something that Henderling gave them: "Oh But She Did". This tune had been done by the Opals, a solid New York City group, about a year earlier.


The record was finally released in March of 1956. Although both sides were rated "good" by the trades on March 24 (along with the Robins' "Cherry Lips," the Sheppards' "Mozelle," and the 5 Swans' "Lil' Tipa-Tina"), the platter promptly went nowhere. Feeling that they should do something local, they responded to overtures from Joe Averbach, owner of Fee Bee Records (at 2014 5th Avenue in Pittsburgh), whom they met at a record hop. They recorded at least four sides for him: "Your Star", "Dance All Night", "To Live Again", and "Safari". The first two were paired as Fee Bee 216 in 1957. "Your Star" was re-released, on Fee Bee in 1972, with "To Live Again" as an alternate flip.


The El Capris did a lot of appearances at local niteclubs, as well as the Apollo (NYC), the Uptown (Philadelphia), and the Trianon (Chicago). They almost made it as a backup group for Bo Diddley: they rehearsed "Hey Bo Diddley" with him, but he ended up not using them. On November 28, 1957, they appeared at a Porky Chedwick dance at the Italian Hall in Monessen, Pennsylvania, along with the El Venos, the Capitols, and the Orlandos.

By 1958, with no hits, Eddie Jackson, James Scott, Larry Hill, and James Ward decided to call it quits. This still left Theodore McCrary, Leon Gray, and William Germany. Picking up first tenor Percy Wharton and bass Sam Askue, they got to record for Jack Gold's Paris label in New York (at 1619 Broadway). The result was a single release in November: "Ivy League Clean"/"They're Always Laughin' At Me", which, once again, brought no fame or fortune.


In November 1959, they appeared at the Blue Angel Ballroom (Indiana Pennsylvania), along with the Buckeyes (who'd just changed their name to the Stereos), the Altairs, Jimmy Barnes & Gibraltars, and the Crests.

Other groups would have been discouraged, but the El Capris kept right on going. Giving up a recording career (after trying, without success, to get on a major label), they remained together until 1970. This is certainly a testimony to their dedication.

The oddball "Safari (Part 2)" was released, in March 1965, on Averbach's Ring-O label. (The flip, "Quit Pulling My Woman," according to Bill wasn't by his group at all, even though billed as the El Capris.) What's strange about "Safari" (if you've never heard it) is that it's mostly not in English. It sounds like it's being chanted in some African language, but Bill didn't remember where they got it from (although he said that one of the guys in the group came up with it). It was a chant that they used at rehearsals to get into tune. Averbach released an instrumental called "Safari," by Ward Darby and the Raves, on his Petite label in 1959. According to Fred Bohn (of The Attic record store in Pittsburgh), there are two versions: one is a straight instrumental with (probably) members of the band singing some wordless tune and the other has parts of the El Capris lyrics at the beginning before becoming an instrumental (this is probably why Averbach called their version "Part 2").

In 1993, original members William Germany and Eddie Jackson got together for some revival shows as the El Capris. The rest of the group consisted of Shane Plummer (second tenor) and Doc Battle (bass).


Special thanks to Fred Bohn.



THE EL CAPRIS
BULLSEYE
102 (Shimmy Shimmy) Ko Ko Wop (EJ)/Oh But She Did (EJ) - 3/56

FEE BEE
216 Your Star (EJ)/Dance All Night (LG) - 1957

PARIS
525 Ivy League Clean (LG)/They're Always Laughin' At Me (LG) - 11/58

RING-O
308 Safari (Part 2) (TMC)/[Quit Pulling My Woman - billed as the El Capris, but by a different group] - 3/65

FEE BEE
216 Your Star (EJ)/To Live Again (EJ) - 72

LEADS: EJ = Eddie Jackson; LG = Leon Gray; TMC = Thomas McCrary




Unca Marvy's Home Page
More Articles