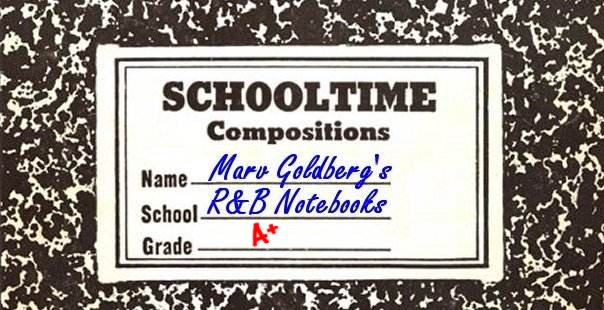 The El Pollos

By Marv Goldberg

Based on interviews with Robert Manley
and Philip Dorroh


© 2003, 2009 by Marv Goldberg

What a name! The El Pollos. I suppose it counts as a "bird" group, since it's kind of Spanish for "the Chickens" (of course, it should be "Los Pollos", but I refuse to go into that again).

The El Pollos started life as the more mundanely-titled Capitols, in Cleveland, around 1956. The group was comprised of Robert Chalmers (lead), Douglas Kindle (first tenor), Melvin Keenan (second tenor), and Robert Manley (bass). They were neighborhood friends from around 36th and Central and their ages ranged from 17 to 20; some were still in High School.

With the Flamingos, the Spaniels, the Moonglows, the Harptones and the Dominoes for inspirations (but let's not leave out the local Hornets, who were their idols), they began singing on street corners. Then they played various amateur shows and house parties around town. There was also an appearance at Skateland (which, as you probably guessed, was a skating rink that gave cabaret parties).


About a year later, Kindle and Keenan left, to be replaced by Tommy Hobbs (first tenor) and Walter Jones (second tenor). Around the same time, a fifth member, baritone George Scott, was added. After a while, guitarist Philip "Frenchy" Dorroh (he who carried his guitar in a shopping bag) was also brought on board. When, some months later, Walter Jones departed, Dorroh became a first tenor with the group, as well as guitarist.

When they found out that there was another local group called the "Capitols", they knew that a name change was in order. It was probably Robert Chalmers who suggested "El Pollos", but it was voted on by the entire group. Now they started practicing in earnest, spending 8-10 hours a day singing on the street corner of 40th and Central, by the projects. Says Robert: "Singing was our life".

There was a record shop in the neighborhood, owned by Leonard "Sonny" Walton. Manley was always fooling around with electronic projects and Walton let him set up a little repair shop in a back room. In time, the El Pollos started practicing in the shop ("'cause our parents would throw us out of the house") and Walton was impressed enough to become their manager. He bought them two sets of uniforms and got them a beat-up 1950 station wagon.

Sometime in 1958, Philip Dorroh met Shelley Haims (who owned Studio Records, with his partner Perry Stevens), and talked him into auditioning the group. After hearing them, Haims arranged for a recording session in a studio in the basement of the Park Lane Hotel (at 33rd and Cedar). They recorded "High School Dance" (written by Philip Dorroh) and "These Four Letters" (written by Robert Manley and Robert Chalmers, but owing a large debt to the Harptones' "Life Is But A Dream"). Both sides were led by Chalmers (with Tommy Hobbs standing out in the hall for an echo effect).

(There has been speculation that the El Pollos were the uncredited group backing up Claude Robinson on his Studio release; according to Robert, it wasn't them. Matt Baker says that group was the Creations.)

The two sides were released on Studio, in the Spring of 1958, and, although played a bit locally, on WJMO, by "Jockey John" Slade and Wilbert Rudd, quickly faded from view.

One day, in August 1958, they were in the record store practicing, when they were heard by Ben "Sweet" Fowler. He was basically a street hustler who wanted to make it big in the recording industry. He had just moved to Cleveland, from Newark, and was walking the streets trying to peddle "The Time", the new record by Baby Washington on the newly-formed Neptune label.


Sweet had written a song called "School Girl", and thought it would be perfect for the El Pollos. Since he knew Donald Shaw, of Neptune Records (at 168 Prince Street in Newark, New Jersey), he got the group a recording session. Neptune was part of a complex of companies that included Zell Sanders' J&S Records and her daughter Johnnie Richardson's Dice Records (the three companies shared advertising, which was by "J&S and Neptune Distributors").

HOLD THE PHONE. Thanks to George Korval (and keyboardists Jimmy Hill and Cliff Driver), I've just found out that Ben Fowler and Donald Shaw were the same person!!! It seems he used a bunch of names.

Sonny Walton decided to use his car (a 1956 pink Lincoln) for the trip east, and Robert Manley had to rush to get his driver's license so that he could share in the driving. It must have been pretty crowded in that car: there were Robert Chalmers, Tommy Hobbs, Philip Dorroh, George Scott, and Robert Manley (the singers), Sonny Walton (the manager) and Sweet Fowler (the hustler). Fortunately, cars were bigger in those days!

In New York (the actual recording session was held in Manhattan; the El Pollos never did see Neptune's New Jersey offices), they stayed overnight at a YMCA and showed up bright and early next day for their 9:00 AM 3-hour session. While there, they met up with Sugar Ray Robinson's brother, who wanted to buy a piece of the group, but Sonny Walton wasn't selling.

Since the side that was to be pushed was "School Girl", they spent almost the entire three hours recording it. When it came time for the flip, "Why Treat Me This Way" (written by Robert Manley), there was only time for a single take. Robert knows he hit a wrong note at the end, but there was simply no time left to do a second take; the El Pollos left for Cleveland that same day. Although these sides were eventually given master numbers 002 and 003, they were the only two songs recorded by the group.

When the record was finally released, later in 1958, the El Pollos heard it played quite a bit locally on WJMO. Sweet had to end up sharing writer credit with someone named "Suleaman", who put up the financing to get the song published. As he had done with Baby Washington's opus, Sweet would walk door to door trying to sell the El Pollos' record in residential districts (he was a hard-working hustler; he didn't own a car).

About two months later, on the strength of the record, they were invited to Newark to do some promotional work. Sonny Walton didn't go with them this time, sending a friend of his, Robert Buford, along as road manager (so there were still seven in the car). On the way to Newark, their green 1953 Ford station wagon started losing oil and ended up throwing a rod; it would cost them all the money they'd earn on this tour to get a new engine. They stayed in Newark for about a week, sharing a couple of rooms in a house. While they were there, they heard "School Girl" on local radio stations.

One of their appearances was with the "Ace From Outer Space", Jocko Henderson. He had the "Rocket Ship" television show on WATV (Newark), on which they lip-synched "School Girl". This competitor to American Bandstand was seen Monday to Friday from 5:00 to 6:00 on Channel 13 in New York (in the days before it became a PBS station). The other act that day was Lee Andrews & the Hearts. Since that was a show I tried not to miss, it's possible that I actually saw the El Pollos perform!

They got to do a "cabaret party" too, at a local auditorium. This was a "bring your own bottle" affair, at which they were the only act.

They also did a sock hop type of affair, in another local auditorium in Newark, with the Heartbeats, Lewis Lymon & Teenchords, Faye Adams, and the Shirelles. Robert remembers seeing Shep drink half a fifth of Gordon's Gin in one shot. Maybe he wasn't the only one drinking: when the El Pollos hit the stage, the band started playing the Heartbeats' "Down On My Knees" by mistake.

Robert Chalmers took a side trip to Philadelphia to see if he could get the record played on Dick Clark's American Bandstand, but unfortunately, it didn't work out.

Back in Cleveland, they played hops, schools, colleges, cabaret parties, and clubs. They did three of Cleveland's most famous: Gleason's, the Chatterbox, and the Mayflower Lounge. However, they never did get to play the famed Circle Theater. Another venue was the Playmore Skating Rink, where they did shows with organist Jimmy Smith.

One other show that Robert remembers was a benefit show at the Cleveland Arena, sponsored by radio station WJW (Alan Freed's old Cleveland station). They appeared with Bobby Freeman and Jerry Butler (who had recently left the Impressions, but still used Curtis Mayfield as guitarist).

There was one further recording by the El Pollos, a song that Robert Manley wrote called "Military Kick". The group did it as a reel-to-reel practice tape, which George Scott played once too often. Before the El Pollos could get around to cutting it, the tune somehow ended up being recorded, by a group called the Blentones, for Jack Gale in Baltimore (Gale then sold the master to MGM). Robert subsequently heard the record and says that the Blentones couldn't get the military cadence right.

The El Pollos made a bunch of demo tapes: "The One I Love", "Someone To Love Me", "Come To My Bungalow", "One Of These Days", "The Creeper", and , of course, "Military Kick."

Later, in 1959, when Robert Manley saw that the group just wasn't making it, he joined the Army and the El Pollos fell apart soon afterward. He ended up as an MP at a missile base.

When Robert was discharged in 1962, he joined the National Guard and ended up working at the same job he'd had in the Army (since the Federal Government had sold the missile bases to the State of Ohio).

The El Pollos later re-formed for a while. Robert Manley, Robert Chalmers, and Philip Dorroh drove up to Detroit (George Scott and Tommy Hobbs didn't go along) to see if they could interest Motown in an audition. They took some tapes along and got to play them for some representative, but they were told that their work was too much like that of the 4 Tops. When nothing happened, the El Pollos disbanded for good.

George Scott had a brother, Charles, who always wanted to sing with the El Pollos. However, he was much younger and really wasn't ready. Now, in 1966, second tenor Charles Scott joined baritone George Scott and guitarist Philip Dorroh (he no longer sang), Arthur Blakey (lead tenor; from the Wigs on Golden Crest), James Vaughn (bass guitar), Bob Sheppard (bass), and Leonard Veal (tenor) to form the Hesitations. (Both Veal and Sheppard had been in the Metrotones on Reserve.) Securing a contract with Kapp records (and later GWP), they had five chart hits in two years, the biggest of which was "Born Free", which went to #38.


Special thanks to Ronnie Italiano, Mitch Rosalsky, Victor Pearlin, and Gordon Skadberg.




THE EL POLLOS
(all leads by Robert Chalmers)
STUDIO
999 High School Dance/These Four Letters - 1958

NEPTUNE
1001 School Girl/Why Treat Me This Way - 1958




Unca Marvy's Home Page
More Articles