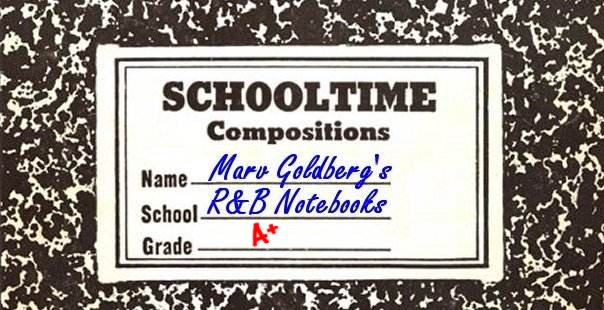 The El Torros

By Marv Goldberg

based on interviews with Lloyd Lockett,
Odis Hearon, and Johnny Stimage


© 2002, 2009, 2011 by Marv Goldberg


Although there was an active R&B culture flourishing in St. Louis, the only local act to become famous in the 50s was Chuck Berry. (There had been the 4 Vagabonds in the 40s, of course, but they only found success after they had relocated to Chicago.) There were many local groups (the Trojans/Rockers, the Gardenias, the Emeralds, the Mellards, the Swans, the Ebon-Knights, the 5 Masqueraders), but none of them achieved any measure of success. They are therefore mostly unknown outside of St. Louis. This is the story of one of them: the El Torros.

The beginnings of the group go back to 1951 and the Welsh Baby Carriage Company. Toward the end of the year, the company announced that there would be a Christmas show and that talent was being sought in the ranks of the employees. This led baritone/bass lead Odis Hearon to get together with some co-workers -- Johnny Stimage (second tenor), Eddie Bird (first tenor), and Charles Webb (bass) to form a group called the Parakeets.

When the show was over, so was the career of the Parakeets. But sometime in 1952, the singing bug struck Odis and Johnny again. Besides, it was an acceptable way of avoiding the gang fighting that was part of neighborhood life at the time. Says Johnny, "I told Odis, 'Let's put a group together so we can get away from the street fighting.' He agreed, and we started getting our buddies that lived on our block." Getting together with Odis' brother Paul (second tenor/baritone) and neighborhood friend Pat Gandy (first tenor) the Parakeets were resurrected. (All the members lived in South St. Louis, around Third Street.) This time, the Parakeets stayed together about a year, playing schools, talent shows and dances at social clubs.

When nothing exciting seemed to be happening, Paul and Pat dropped out. However, Odis and Johnny were determined to make a go of it, and recruited two new members. The first of these was George Davis, a first tenor who also worked at the carriage factory (one day Odis overheard him singing and invited him to join). The second was a neighborhood friend, baritone Lloyd Lockett, who'd just gotten out of the service.

For a while, they called themselves the Highlighters, but then they found a name they liked better: "The El Corados." (There was a neighborhood club by that name, and they asked for, and received, permission to use it.) Once again they did the rounds of schools, dances and amateur shows.

The El Corados practiced in a variety of styles, including tunes by their idols, the Drifters, Spaniels, and Clovers. They also threw in (as time went by), songs by the Platters, the Coasters, Sam Cooke, and Jackie Wilson.

Local DJs (like KXLW's Amos Dodson and George "The G" Logan, and KATZ's Dave Dixon) would go to schools and hold little shows featuring local talent. This was done to get the kids away from the gang activity that was surfacing at the time. Logan was especially helpful, getting the Club Riviera to put on free shows for the kids on Saturday mornings. Also, around early 1956, the El Corados would sing a cappella tunes Logan's Saturday radio show.

Finally, the El Corados decided to get a bit more professional. As Odis says, "We needed some type of musician." They turned to another neighbor, Van Bracken, a friend of Lloyd's, who was a pianist and arranger. Initially, they only rehearsed with him, but he ended up becoming a full-time member, as well as manager. (Bracken would write most of their songs, except for those on their last single. Strangely, his name is misspelled, as "Brackens," on all the labels, and in BMI's files.)


By 1953, they felt the need for a strong lead singer. To this end, they recruited Luther Ingram, who had been singing with the Midwest Crusaders (the gospel group that would become the Gardenias). That group had broken up for a while because two of the members had been drafted. Now the El Corados consisted of Luther Ingram (lead tenor), George Davis (first tenor), Johnny Stimage (second tenor), Lloyd Lockett (baritone), Odis Hearon (baritone/bass), and Van Bracken (pianist/arranger). Luther stayed with them until the drafted members of the Midwest Crusaders/Gardenias were discharged in 1954 and then went back to them. The El Corados continued on as a quartet.

In mid-1956, through George Logan, they met Ralph Bass (of King/Federal Records). Bass ended up giving them a contract, but didn't like their songs. Finally, around a year later, when they saw that nothing was happening with King, they asked for and received a release. (Bass ended up recording Luther Ingram's Gardenias instead).

One weekend, Ted Mack came to town to audition acts for his "Original Amateur Hour" television show: the El Corados sang a Van Bracken composition, "Dance With Me." The bad news was that Mack was too impressed, turning them down because they sounded too professional! The good news is that Mack mispronounced "El Corados" as "El Toros," and they decided to keep it that way.

Soon after this, the quartet became a quintet again with the addition of tenor Fred Green, who had formerly been with the Mellards on Ballad. Says Johnny, "I knew him for years. We did shows with the Mellards."


Johnny Stimage then took some demo tapes to Chicago and tried to interest Vee-Jay Records. Johnny played them for Ewart Abner, whose response was "We have a group that sounds like you. We can't use you now. Give me something different." Then, Johnny took the tapes to Leonard Chess. Chess liked the songs, but wanted audition dubs, not tapes. They also offered to buy "Mama's Cookin'" for $500 and give it to one of the groups already under contract to them, but Johnny turned them down. Says Johnny, "I wish we had done the dubs."


One night, in 1957, the El Toros were doing a show at the Club Riviera, when Bobby Bland and Junior Parker were in the audience. (They were in town as part of a package tour from Duke/Peacock Records: the Buffalo Booking Agency's "Blues Consolidated" Show.) Bland and Parker were impressed, and invited the guys back to their hotel to hold an impromptu a cappella audition. When this went well, Bland called up Don Robey, owner of Duke/Peacock, and told him of their discovery; Robey immediately asked for a demo tape.

The recording studio that they used for their demos was Van's basement: he had a beat-up tape recorder down there! They sang "Dance With Me," "Yellow Hand," and a couple of other original tunes. The tape was sent off to Robey, and the group waited impatiently for his decision. When it came, it wasn't one that they expected. He told them that the sound was too primitive: clean up the equipment and try again! They worked on the recorder, made another demo tape, and this time got Robey to agree to a contract.

In April 1957, a session was set up for them at Universal Studios in Chicago, and Robey himself came up to supervise the recording of the four chosen tunes. "Dance With Me" (with a vaguely Latinish beat) and "Yellow Hand" (a song about an Indian, sung with Calypso overtones) were both led by Lloyd. The other two songs were "What's The Matter" and "While Driving," both led by Fred Green. While in Chicago, they stayed at the house of arranger Al Smith (it was cheap, and Robey didn't spend a dime more than he had to). He sent them off to have their hair done so that they could have a photo session, and ultimately billed them for both the barber and the photographer.

After the session, Don Robey got them to come down to Houston, where Robey's Buffalo Booking Agency got them a lot of work appearing with other acts, including their former "angels," Bobby Bland and Junior Parker. Robey had them stay for several months, opening for other acts at dozens of shows. However, they became disillusioned with Robey when they found that he was micromanaging them and not really giving them any breaks. Although they were tied to a contract with Duke, they returned to St. Louis and opened for many of the big-time acts that appeared in the local clubs there.


"Dance With Me" and "Yellow Hand" were released in June 1957. When it came time to type up the label copy, someone at Duke misspelled the group's name as "El Torros," and the guys decided to keep it that way for luck.

The record was reviewed the week of June 24, 1957, along with the Jive Bombers' "Cherry," the Velours' "Can I Come Over Tonight," Tommy Ridgley's "When I Meet My Girl," the 5 Keys' "The Blues Don't Care," the 4 Haven Knights' "In My Lonely Room," and the Serenades' "A Sinner In Love."

Nothing much happened with the disc, and in April 1958, they did their next session, at a studio in St. Louis. This produced "Barbara Jean," "You Look Good To Me," "The Man Is Boss," and one other long-forgotten song. "Barbara Jean" has the whole group doing lead on a medium-tempo piece, while the uptempo flip, "You Look Good To Me" was led by Lloyd (as was "The Man Is Boss"). The first two tunes were issued in June, but the record sold poorly, becoming the rarest El Torros disc (the only copy I know of is on a 78!). Odis says that the sound quality wasn't up to par, and was surprised to learn that the songs had been released at all!

The record doesn't seem to have been reviewed, but its competition was the 5 Keys' "Handy Andy," the Monitors' "Mama Linda," Bobby Freeman's "Betty Lou Got A New Pair Of Shoes" (the song that turned my father off to the music forever), Sam Cooke's "Win Your Love For Me," the Saxons' "Rock And Roll Show," and the Laddins' "Did It."


Interestingly, there was another El Torros group, that had a single record on the Fraternity label, out of Cincinnati, Ohio, also released in June 1958. It's incredible to me that there would be two groups with the same name, each spelled in the same incorrect way, at the same time! The guys did hear rumors that there was another El Torros around, but the groups never ran into each other.

At least, with some records, they got better engagements. They played the prestigious Riviera Club (on Delmar Boulevard, near Taylor Street) dozens of times, with all the big acts that came through St. Louis: Dinah Washington, Jackie Wilson, the Drifters, the Moonglows, Roy Hamilton. They played East St. Louis, the Crown Propeller Lounge in Chicago, and even Brooklyn (that's Brooklyn, Illinois; they never left the Midwest).

However, after the April 1958 session, the guys did no recording at all for over two years. They were still together, but Robey kept putting them off. In 1959, Fred Green departed. He ended up recording some songs for the Bobbin label (backed up by another local group, the Shells); Van Bracken was also involved with these sessions. This triggered some resentment, since the El Torros had been practicing those tunes.


In the spring of 1960, Duke re-issued "Dance With Me," in the hopes of picking up some change from the Drifters tune of the same name (which by then had left the charts). The flip was the pretty "What's The Matter," left over from their first session.

Their next session, held in Chicago, was in late 1960, at which time, as a quartet, they recorded "You May Say Yes" (led by Lloyd) and "Two Lips" (all). These two medium-tempo rockers were released in January 1961.


After this session, Van Bracken departed and they got a new fifth member, tenor Billy Davis (who had sung with the Emeralds, another Bobbin group). They were practicing some songs to be recorded later that year, but before they could get to the studio, Billy was drafted. He tried to get a temporary stay, but the army refused. His replacement was tenor Charles Calvin. (Billy Davis didn't give up on singing, however; he ultimately became one of the Fifth Dimension.)

Their last Duke session was held in Memphis, around July 1962 (at which they were backed up by the Mar-Keys). This produced "Doop Doop A Walla Walla" (led by Charles Calvin), and "Mama's Cookin'" (fronted by Lloyd). They were released in August, with the same lack of success. These were the only El Torros songs which weren't written by Van Bracken; both sides were penned by Odis Hearon and Deadric Malone. Odis has no idea who "Deadric Malone" was, but suspects (correctly) that it was a pen name used by Don Robey. You may find it hard to believe, but in spite of its title, "Doop Doop A Walla Walla" is a Latin-beat tune about a "señorita down in Mexico." A third song from this session was the unreleased "Tear Drops," led by Charles.

When this record also failed to make any noise, George Davis finally gave up and left. His replacement was Rhonda Washington (daughter of songwriter Gladys Battles, a cousin of Chuck Berry).


By 1964, Lloyd Lockett had departed too. His place was taken by first tenor Billy Harper, who had been with the local Shells group. That same year, the "El Torros" also disappeared forever, when the group changed its name to the Mustangs. "We felt unlucky with 'El Torros'," says Odis. The Mustangs were thus Charles Calvin (tenor), Rhonda Washington, Billy Harper (first tenor), Odis Hearon (baritone/bass), and Johnny Stimage (second tenor).

In the summer of 1964, there was a Mustangs release on Don Robey's Sure Shot label: "First Love," backed with "A Change." Around a year later, there was a second release, this time by the "Mighty Mustangs": "Outside-Inside" and "Believe I Do." Rhonda did lead on all of these.

The Mustangs were together until around 1967, but then reality sank in. By that time they were all married and all had "real" jobs. With Duke recording sessions spotty at best, the Mustangs finally rode off into the sunset.


Special thanks to Victor Pearlin.


DISCOGRAPHY
DUKE (as El Torros)
175 Dance With Me (LL)/Yellow Hand (LL) - 6/57
194 Barbara Jean (ALL)/You Look Good To Me (LL) - 6/58
321 Dance With Me (LL)/What's The Matter (FG) - 5/60
333 Two Lips (ALL)/You May Say Yes (LL) - 1/61
353 Doop Doop A Walla Walla (CC)/Mama's Cookin' (LL) - 8/62

UNRELEASED DUKE
While Driving (FG) - 4/57
The Man Is Boss (LL) - 4/58
Tear Drops (CC) - 7/62

SURE SHOT (as Mustangs)
5004 First Love (RW)/A Change (RW) - 8/64
5010 Outside-Inside (RW)/Believe I Do (RW) ** - Ca. 6/65
** 5010 released as by the "Mighty Mustangs"


LEADS: LL = Lloyd Lockett; FG = Fred Green; CC = Charles Calvin; RW = Rhonda Washington



Unca Marvy's Home Page
More Articles