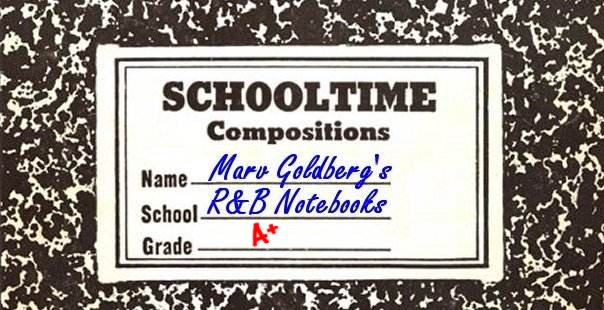 The Empires

By Marv Goldberg

Based on interviews with Les Cooper
and William Goodman


© 2001, 2009 by Marv Goldberg
The Empires were one of the many, many R&B groups from Harlem who never made it big, although they managed to do more recording than most.

Les Cooper (tenor), Johnny "Buddy" Barnes (lead tenor; Les' nephew), and William Goodman (bass; Les' cousin) were all from around Norfolk, Virginia, but moved to New York in the late 40s. When they got here, they met baritone Bobby Dunn, who had come to New York from Henderson, North Carolina.

They started singing around 1953 (when they were in their late teens/early 20s), practicing Pop, blues, and spirituals. Early appearances were at schools, clubs and churches.

Finally, they signed with Morty Shad's Harlem label in late 1954 (the company had been started in September of that year). They found Shad, according to Les Cooper, "by going around looking for a company that would record us."

Their initial recording was "My Baby, My Baby" (led by Les), backed with "Corn Whiskey" (fronted by John). It was released in late 1954, but doesn't seem to have been reviewed.


However, just having a record was good enough to get the Empires booked into both the Club Baby Grand in Harlem and the Club Baby Grand in Brooklyn. They also traveled to Boston to do a March Of Dimes fund-raiser (along with Johnny Desmond, the Mills Brothers, Tony Bennett, and the Cadillacs). While they never appeared at the Apollo Theater, they did play the Rockland Palace, the Audubon Ballroom, Club Baron (at 131st Street and Lenox Avenue), and the Central Ballroom (on 125th Street).

In April 1955, Harlem released "Magic Mirror"/"Make Me Or Break Me" by "The Empires (featuring Johnny Ace, Junior)." Considering that Johnny Ace, who'd just died a few months before at age 25, could hardly have had a son of recording age, it shouldn't surprise you to learn that "Johnny Ace, Junior" was just John Barnes, renamed by Shad in the hope of cashing in on Ace's death. Actually, the Empires sang a lot of Ace's songs, and Barnes could sound something like him; this is what probably triggered the thought in Shad's mind.


In May, Harlem released "Somebody Changed The Lock"/"Ragged And Hungry" by "Lightning Junior and the Empires." "Lightning Junior" was no offspring of Lightning Hopkins, but veteran bluesman Champion Jack Dupree. Both sides are excellently done (with "Lock" being a wonderful remake of "Somebody Done Changed The Lock On My Door," a 1945 Louis Jordan tune). It's a mystery why Shad seemed to have such an aversion to billing his acts under their own names.

Both records were reviewed the week of May 21, 1955, along with Champion Jack Dupree's "Let The Doorbell Ring," the Midnighters' "Henry's Got Flat Feet," the Dappers' "Come Back To Me," Richard Berry's "God Gave Me You," the Bel-Aires' "This Paradise," and the 5 Owls' "I Like Moonshine."

Another May release was "It Takes A Lot Of Love," by Bobby Sue and Her Freeloaders. Although the "Empires" are mentioned on the label, Les listened to it and says it isn't them. However, the master number is only a couple away from "Make Me Or Break Me" and "Ragged And Hungry," so it probably really is them.

There would be only one further release on the Harlem label (ironically enough, by Lightning Hopkins himself) before Morty Shad ceased operations. He let the Empires out of their contract, and they decided to try a larger company. Fortunately, Morty's brother, Bob, was an A&R man for Mercury Records; the Empires' signing was announced on August 27, 1955.

By the time of the announcement, the Empires had already recorded (on August 15). Their first record, released that month on Mercury's Wing subsidiary, was "I Want To Know" (led by John), backed with "Shirley" (a duet between Les Cooper and Bobby Dunn; the rest of the group isn't on it; the label for this side said both "Empires" and "vocal by Les and Bob of the Empires"). The record was reviewed on September 10, along with the Moonglows' "Starlite," the Feathers' "Love Only You," the Sheiks' "So Fine," and the Chimes' "Zindy Lou."


Around this time, they added a fifth member, a tenor named James Pender, but he only stayed a couple of months and never recorded with them. He'd been the lead of a group that had broken up and he approached the Empires (whom he knew) at the very time that they'd decided to add a fifth voice, just to change their sound (file this under "anything to get a hit"). However, he didn't work out and was gone in a short time, going on to become one of the founding members of the Wheels. Neither Les nor Bill could remember exactly when Pender was there, but it would have to be between their first two Mercury sessions (August 15 and November 17).

Their next release, issued in November on the parent Mercury label, was (surprise! surprise!) under a different name. This time they were the Prestos, doing "Looking For Love" (led by Johnny) and "'Til We Meet Again" (led by Bobby). These were reviewed on December 3, along with Ruth Brown's (backed by the Drifters) "Ol' Man River," Joe Turner's "The Chicken And The Hawk," the El Dorados' "I Began To Realize," the Sounds' "Cold Chills," and the Pyramids' "Bow Wow."

On Tuesday, December 13, 1955, the Prestos were on hand for the gala re-opening of Smalls' Paradise niteclub in Harlem, which had recently been purchased by Tommy "Dr. Jive" Smalls. (He was no relation to Edwin Smalls, who had originally owned it.) On hand for the festivities were Joe Davis (of Jay-Dee Records), Jerry Blaine (of Jubilee and Josie), Al Silver (of Herald and Ember), Hy and Sam Weiss (of Old Town), Ahmet Ertegun and Herb Abramson (of Atlantic and Atco), George Goldner (of Gee and Rama), Henry Glover (of King and Federal), and Hy Siegel (of Apollo). Other entertainers who just "happened" to drop by were Dean Barlow, the 4 Fellows, Buddy and Ella Johnson, the Penguins, the Solitaires, and Willis "Gator Tail" Jackson. Willie Mays and Roy Campanella were also present.

Also in December, Wing released two more Empires tunes: "By The Riverside" (led by John) and "Tell Me Pretty Baby" (led by Bobby). They were reviewed on January 28, 1956, along with Chuck Berry's "No Money Down," the Teenagers' "Why Do Fools Fall In Love," the 5 Keys' "You Broke The Rules Of Love," the 5 Keys' "Server Another Round," the 4 Tunes' "Rock 'N' Roll Call," the Victorians' "Heartbreaking Moon," the Orioles' "Angel," ant the Marvellos' "Calypso Moon."

In February 1956, Mercury announced that Wing would be converted to all R&B/R&R and that Mercury would be purely Pop; this resulted in a lot of shuffling around of artists. Bob Shad became head of A&R at Wing (he'd formerly been head of A&R at EmArcy, Mercury's jazz label).

While at Mercury, the Empires had met Platters' manager Buck Ram, who agreed to manage them too. The announcement came in an April 1956 ad, but the arrangement didn't last very long. According to Les, Ram was just too busy with the Platters and the Penguins. One thing Ram did was to get the Empires to add a girl, Mary Washington. Mary was a singer that the guys knew from some shows she'd done with them at the Club Paradise in Montecello, New York. She didn't remain with them all that long, and wasn't on any of their records.

May saw the release of "My First Discovery"/"Don't Touch My Gal," both led by John Barnes. They were reviewed on June 23, along with the Cleftones' "Can't We Be Sweethearts," Shirley & Lee's "Let The Good Times Roll," Mabel King's "Alabama Rock 'N' Roll," the Heartbeats' "People Are Talking," the Orioles' "Happy 'Till The Letter," Sugar & Spice's "Don't Be A Bunny," the Bop-Chords' "Castle In The Sky," the Kool Gents' "This Is The Night," the Robins' "Merry-Go-Rock," and the Rip-Chords' "Let's Do The Razzle Dazzle."

In mid-1956, the Platters' Tony Williams had lost his voice, so for a Platters tour, Buck Ram raided the Empires and sent John Barnes on the road with his biggest group. Barnes never recorded with the Platters, but the tour did manage to curtail any Empires activities during this period.

When their one-year contract with Mercury was up, the Empires realized that Mercury and Ram were both too busy with the Platters to effectively handle them. So they dropped Ram, Mercury, and Mary Washington, switching over to Bobby Robinson's newly-formed Whirlin Disc label. The first release, in December 1956, was "Linda," backed with "Whispering Heart," both led by John Barnes. "Linda" got an excellent review on January 5, 1957, along with the Charms' "Pardon Me," the Midnighters' "Ooh, Bah, Baby," Willie Headen's "The Skinny Woman Story," the Pearls' "Tree In The Meadow," the Drivers' "Midnight Hours," and the Quadrells' "What Can The Matter Be."

In May of 1957, Whirlin Disc released the group's second record. Need I bother to mention that it was under a different name??? This time they were the Whirlers (spelled "Wheelers" in a Whirlin Disc ad sponsored by Bobby Robinson's partner, Jubilee Record's Jerry Blaine). Here was a group with one of the worst identity crises imaginable!

The Whirlers' record was a remake of "Magic Mirror," with "Tonight And Forever" as the flip. Again, both were led by John Barnes. (This record was reissued in May 1961 on the Port label, a subsidiary of Jubilee.) The disc was reviewed on May 27, 1957, along with Little Richard's "Jenny Jenny," the Dominoes' "Star Dust," Larry Williams' "Short Fat Fannie," the Tempo-Tones' "On You Radio," the Love Letters' "Walking The Streets Alone," and the Planets' "Stand There, Mountain."

In a way, it's a good thing that "Magic Mirror"/"Tonight And Forever" never became a hit, because by the time it came out, the Empires had ceased to exist. They never really broke up, they just stopped trying. [An Empires record from August 1957, on Bill Lasley's Amp 3 label was by a different group (who achieved no success either).] However, truth be told, the group wasn't particularly successful anyway (although they hung in there longer than most). They all had regular jobs (which they'd have to quit whenever an out of town engagement presented itself; finding new jobs all the time took its toll of their enthusiasm).

After this, Les Cooper took on some managerial tasks of his own. He ended up being instrumental in the formation of the Ladders, as well as writing "Deserie" for the Charts (and getting them to change their name from the "Thrilltones"; maybe there was something in the water up there!). He also worked with the Kodaks, rehearsing them for Bobby Robinson.

There were two other "Whirlers" tunes (unreleased) on Whirlin Disc ("Don't You Know" and "I Pray"). However, while John Barnes was doing the lead, Les listened to the songs and says that the rest of the group wasn't the Empires.

Later on, Les, a pianist, got a band together. They were called (in many incarnations over the years) the Soul Rockers, and started off by doing some recording for Everlast, a label owned by Bobby Robinson's brother, Danny.


Les' big moment came in 1962, when he had a #22 hit with the instrumental "Wiggle Wobble." The rocking sax was tooted by none other than Joe Grier, former lead of the Charts. There was also a 1963 duet with Gloria Ford on Bobby Robinson's Enjoy label (as "Les and Gloria"). The Soul Rockers were around for over ten years (with a variety of personnel). In 2001, Les has a new group of Soul Rockers, but this time they're a gospel group.


As I mentioned above, back in 1956, John Barnes had replaced Tony Williams in the Platters for a short while. 1970 found him as lead singer with Paul Robi's branch of the Platters (another member of which was Beverly Harris, formerly of the Harris Sisters and the Flares). In 2013, Johnny is still around, turning 80.

The Empires were a competent group, but couldn't get a break. Add to that the constant name changes, and it's a wonder that their fans could keep track of them at all.



THE EMPIRES
HARLEM
2325 My Baby, My Baby (LC)/Corn Whiskey (JB) - the Empires - late 54
2333 Magic Mirror (JB)/Make Me Or Break Me (JB) - the Empires, featuring Johnny Ace, Junior - 4/55
2334 Somebody Changed The Lock (LJ)/Ragged And Hungry (LJ) - Lightnin' Junior & the Empires - 5/55
2335 It Takes A Lot Of Love (BS)/[Relief Check - Bobby Sue] - Bobby Sue & the Empires - 5/55
The main artist on both sides is "Bobby Sue and Her Freeloaders"

WING (Mercury subsidiary)
90023 I Want To Know (JB) - the Empires/Shirley (LC/BD) - 8/55
This was credited to both the "Empires" and "Les And Bob of the Empires" on the label

MERCURY
70747 Looking For Love (JB)/'Til We Meet Again (BD) - the Prestos - 11/55

WING
90050 Tell Me Pretty Baby (BD)/By The Riverside (JB) - the Empires - 12/55
90080 My First Discovery (JB/WG)/Don't Touch My Gal (JB) - the Empires - 5/56

UNRELEASED MERCURY/WING
Happy Am I (JB)
Your Christmas And Mine
You Are My Baby
The Clock (JB; the Johnny Ace song)

WHIRLIN DISC
104 Whispering Heart (JB)/Linda (JB) - the Empires - 12/56
108 Magic Mirror (JB)/Tonight And Forever (JB) - the Whirlers - 5/57

UNRELEASED WHIRLIN DISC (JOHN BARNES AND A DIFFERENT GROUP)
Don't You Know (JB)
I Pray (JB)

PORT (Whirlin Disc reissues)
108 Magic Mirror (JB)/Tonight And Forever (JB) - the Whirlers - 5/61

LEADS:
JB = John Barnes; LC = Les Cooper; BD = Bobby Dunn; WG = William Goodman;
LJ = the Empires backing up "Lightning Junior" (Champion Jack Dupree)
BS = the Empires backing up Bobby Sue & Her Freeloaders




LES COOPER AND THE SOUL ROCKERS
EVERLAST
5016 Twistin' (One More Time)/Dig Yourself - 61
5019 Wiggle Wobble/Dig Yourself - 62
5023 Garbage Can/Bossa Nova Dance - 63

DIMENSION
1023 Motor City/Swobblin' - 63

ENJOY
2024 Owee Baby/Let's Do The Boston Monkey - 65
2029 Stay Loose/Hallelujah - 65
ARRAWAK
1008 At The World's Fair/I Can Do The Soul Jerk - 65

SAMAR
114 Skating With Bill/Wahoo - 66

ATCO
6644 Gonna Have A Lotta Fun/Thank God For You - 69

SUSSEX
202 The Hawk, Part 1/The Hawk, Part 2 - 70




LES AND GLORIA (Les Cooper & Gloria Ford)
ENJOY
1011 Twisting One More Time/Peter Piper - 63





Unca Marvy's Home Page
More Articles