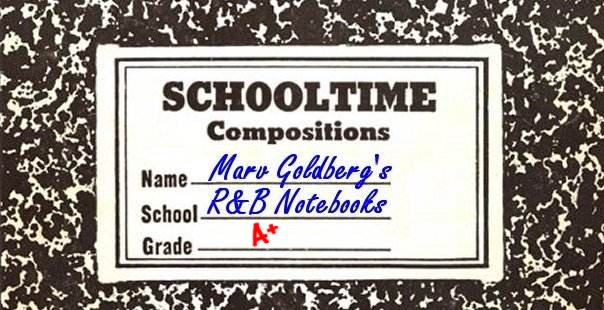 The Falcons

By Marv Goldberg

Based on interviews with Joe Stubbs,
Willie Schofield, Mack Rice, and James Gibson


© 2003, 2009 by Marv Goldberg
The Falcons are best known, of course, for their 1959 hit, "You're So Fine." But along the way, they made many other records for a variety of labels and were actually two different groups!

First, let's find out who the Falcons weren't. They weren't the group who had releases on Regent and Savoy. Nor were they the West Coast Falcons that recorded for Flip and Cash, or the Falcons that had one record on Carl. They were also not the Falcons on the Falcon label (who were the Lyrics on Vee-Jay), although the two groups were around at the same time. The Ohio Untouchables were occasionally the Falcons' back-up band, but were not the Falcons under another name.

No need to panic. There's plenty left to choose from. There's Mercury, Unart, United Artists, Chess, Anna, Atlantic, and Big Wheel, as well as a bunch of local Detroit labels owned by their manager, Robert West: Silhouette, Kudo, Flick, Contour, and Lu-Pine.


THE FIRST FALCONS GROUP
The story of the Falcons begins around 1955 when Eddie Floyd and Bob Manardo worked together in a Detroit jewelry store. When things were slow, they practiced singing and finally decided to form a group. Bob (a lead tenor) recruited his friend, baritone Tom Shetler. Eddie (also a lead tenor) brought in second tenor Arnett Robinson. Thus, the original Falcons were a mixed group as Bob and Tom were white. The Falcons (named by Arnett Robinson) were managed by Robert West, who was Eddie Floyd's uncle. The only thing missing now was a bass.


Enter Willie Schofield. He was singing bass with a street-corner group that performed at amateur shows. One day, he came to hear the Falcons and, since they sounded much more professional than his group, he was interested enough to join them.

Most of the material practiced by the Falcons was in the supper club and modern harmony vein, with some gospel added. They mostly played supper clubs in Detroit, but traveled as far as New Jersey and New York (where they auditioned at the Baby Grand with Dakota Staton). In 1956, the group went to Chicago to audition for Mercury Records. However, on their arrival, they were told that auditions were only held in New York! Through some wheeling and dealing, they managed to audition anyway and the Falcons' recording career began with the issue of their first record in August 1956: ("Baby, That's It"/"This Day"). Their session was produced by Willie Dixon, who had been in the 5 Breezes and the Big Three Trio.

Soon after, Bob Manardo was drafted and Tom Shetler decided to enlist. They tried to persuade the others to enlist too, painting glorious pictures of service assignments, but Eddie, Arnett, and Willie were younger and not interested in relinquishing their freedom.


Manager Robert West held auditions and the Falcons soon acquired Joe Stubbs, a lead tenor whom they had met during a gig in Canada (right across the river from Detroit). Joe, brother of the Four Tops' Levi Stubbs, brought guitarist Lance Finnie into the group and the Falcons remained with four voices. Before joining the Falcons, Joe and Lance had been with the Fabulous Four (a quintet that also had first tenor "Smitty Boo," second tenor Timothy Peyton, and baritone Richard Beasley). This group, from Detroit's Northern High, had made a record on a small, local unremembered label: "Woe Is Me/Some Say Love"; Joe had done lead on both sides.

About a month after Joe and Lance joined, Arnett Robinson left. This time, the Falcons placed an ad in the paper announcing auditions. One who answered was baritone Mack Rice.


Mack had been with the 5 Scalders, another group from Northern High. Called the Scalders because "we were so hot," they consisted of Johnny Mayfield (tenor), Saul Tillman (tenor), Gerald Young (tenor), Mack Rice (baritone), and James Bryant (bass). They won first prize in the school's amateur show singing the Clovers' "Hey Miss Fannie," won the 1954 Detroit Tribune's Theatrical Poll (with some different members), and recorded a couple of records for the local Sugar Hill and Drummond labels in 1954.

With the lineup of Joe Stubbs, Eddie Floyd, Mack Rice, Willie Schofield, and Lance Finnie, the classic Falcons group was in place and they could now settle down to serious recording.


The Falcons' next releases were on labels owned by Robert West. There was "Sent Up"/"Can This Be Christmas" on Silhouette in December 1957; "This Heart Of Mine"/"Romanita" on Kudo in May 1958; another Kudo release ("Searching For My Baby" and "Baby Won't You Change Your Mind") as backup to DJ Joltin' Joe Howard; and "You're So Fine"/"Goddess Of Angels" on Flick in January 1959. They had also recorded some sides for Chess around 1958, but nothing was released at the time. Trying anything, West released a 1959 Falcons record as by the "Newports." Deception or not, "Chicky Chop-Chop"/"Hurry-Arthur Murray" failed to chart.


The winner was, of course, "You're So Fine." When it started to take off locally West negotiated a deal with Unart (a subsidiary of United Artists). By the time it had peaked, "You're So Fine" had made it to #2 on the R&B charts (in a 20-week run) and #17 Pop. Just to show you what the power of a big name label can do, when the Unart release of "You're So Fine" was reviewed on March 16, 1959, it was rated "excellent"; the identical song on Flick had been rated "good" only the week before!

In mid-1959, there was a second Falcons release on Flick (West's deals included the right to retain and market anything already in the can): "You Must Know I Love You"/"That's What I Aim To Do." Then, Unart issued "You're Mine"/"Country Shack" in August. (Those seem to actually have been recorded for Unart.)

After only three more releases (none by the Falcons), Unart was discontinued. At that point, "You're So Fine" was reissued on the parent United Artists label.


With "You're So Fine" having been such a monster hit, Chess decided to cash in on the Falcons too. However, instead of merely releasing the 1958 masters (which no one was ever satisfied with), Chess had the Falcons come in and re-record the sides. This strategy paid off. When "Just For Your Love"/"This Heart Of Mine" were issued in October 1959, "Just For Your Love" rose to #26 on the R&B charts. In the following year, this record was re-released on Anna, a Detroit label owned by Billy Davis, along with Gwen and Anna Gordy (Berry Gordy's sisters); it was distributed by George Goldner at Gone/End Records. The tie-in was that Roquel "Billy" Davis (the original bass of Detroit's Thrillers/5 Jets) ran the Check-Mate label for Chess. (Note that in 1961, Gwen would marry Harvey Fuqua and Anna would marry Marvin Gaye.)

The Falcons were now under contract to United Artists, which issued "The Teacher"/"Waiting For You" in May of 1960. "The Teacher" was a good-sized R&B hit, reaching #18 on the charts. In August, there was "I+Love+You"/"Wonderful Love," but this failed to chart.


In the summer of 1960, Wilson Pickett was added to the group and Joe Stubbs was phased out. Willie Shofield found Pickett somewhere and brought him to audition for Robert West. The other guys didn't really like Pickett's sound (which was too much of a gospel/blues treatment) and really wanted to get Marvin Gaye. However, Gaye was unavailable, so they stuck with Pickett.

Joe Stubbs went on to sing with the Four Tops, the Contours, and the Originals, although he was in and out of the Falcons (as was Wilson Pickett) for the next three years. Pickett's first lead was "Pow! You're In Love," a song that Sam Cooke had written for Joe Stubbs (although it was decided that Wilson sounded better doing it); Joe was on the session, though. It was released in January 1961, with "Workin' Man's Song" as the flip.

In early 1961, the Falcons' 2-year contract with United Artists was up and wasn't renewed. The guys went back to recording for Robert West, on his new Lu-Pine label. In January 1962, he issued "I Found A Love"/"Swim." The Pickett-led "I Found A Love" was another R&B smash, hitting #6 on the charts. Note that at the same time Lu-Pine was releasing Falcons records, they were also issuing solos by Joe Stubbs, Eddie Floyd, and Mack Rice. Note also that records with three-digit numbers were distributed by Lu-Pine itself; identical ones with four-digit numbers were distributed by Atlantic.

Another 1962 release on Lu-Pine found the Falcons backing up Bennie McCain and the Ohio Untouchables on "She's My Heart's Desire"/"What To Do."

Meanwhile, West had gotten the Falcons a contract with Atlantic Records (not hard to do, since Atlantic handled the distribution of Lu-Pine). They had a session in April 1962 at which "Lah-Tee-Lah-Tah" and "Darling" were recorded. However, this was during a time when Willie Schofield had left for a while. He was replaced by Ben Knight, formerly of the Imperials on Great Lakes. The record was released in June, but went nowhere.

Willie was back in time for the group's second (and last) Atlantic session in October 1962. However, Eddie Floyd wasn't on that one, having been replaced by Gene "Earl" Martin (a cousin of Bill Withers and another alumnus of the Fabulous Four). The songs recorded included "Take This Love I've Got" and "Let's Kiss And Make Up," which were released in February 1963.

After this session, Wilson Pickett and Earl Martin left and the classic group reformed (Joe Stubbs, Eddie Floyd, Mack Rice, Willie Schofield, and Lance Finnie). It didn't last long, however; they broke up for good in the early Spring of 1963, when Willie got his draft notice.

There was only one more original Falcons record left: "Anna"/"You're On My Mind." These came out on Lu Pine (note that this time there's no hyphen in the name) around 1966. They were old masters (probably ones recorded for United Artists way back when), both led by Wilson Pickett. It looks like Robert West had moved by this time, since the label has a Las Vegas address. [A possible explanation for this is given below.]

As well as singing with the Falcons, Eddie Floyd, Mack Rice, Joe Stubbs, and Wilson Pickett each had solo careers. Eddie hit #1 with his "Knock On Wood" for Stax; Mack recorded for several labels as "Sir Mack Rice," and Wilson had five #1 songs for Atlantic: "In The Midnight Hour," "634-5789," "Land Of 1000 Dances," "Funky Broadway," and "Don't Knock My Love."

However, back in 1963, Robert West had no Falcons group to record. Acting quickly, he took another one of his groups, the Fabulous Playboys, and renamed them the Falcons.


THE SECOND FALCONS GROUP
For this part of the story, we must return to 1955 and the formation of the Frenesis (a group named after the popular Latin tune "Frenesi"). The members were Carlis "Sonny" Monroe, (lead), James "Ooh Wee" Gibson (first tenor), Johnny Alvin (second tenor and baritone), and Frank Holt (bass). By 1956, the group had changed its name to the Playboys (later the Fabulous Playboys) and their manager was someone whose name you might recognize: Robert West.

Federal a&r man Ralph Bass was scouting for talent in the Detroit area and picked the Fabulous Playboys from fifty local acts that he auditioned. Since there were other Playboys groups at the time (one on Rainbow and another on Tetra), Federal asked them to use a different name and James Gibson suggested the "Ramblers" (after the car). "The Heaven And Earth"/"Don't You Know" (which had more than a passing resemblance to James Brown's "Please, Please, Please") were released in December 1956. The record didn't take off, but the Fabulous Playboys did, spending the next couple of years in Montreal.

Probably during the summer of 1957, Frank Holt was replaced by second tenor/baritone Alton "Bart" Hollowell, who had been in the Enchanters on Coral.

When they returned to the States in 1959, they did "Sweet Pea And The Broncbuster"/"I Fool You" for West's Contour label. "Sweet Pea" was led by Chester Flemings (James Gibson's brother-in-law), who stood in for Alton Hollowell for a few weeks.

In April 1961, the Fabulous Playboys' had a release on Daco (a label owned by Don Davis, Robert Coleman, and Hazel Coleman): "Nervous"/"Forget The Past." Later that year, there were two records on Apollo: a reissue of the Daco sides in June, and "Honkey Tonk Woman"/"Tears, Tears, Tears" (also Daco masters) soon after. These were among the last releases on Apollo.

Around April 1963, the Fabulous Playboys were playing Gleason's Lounge in Cleveland, when West told them that his "other" group, the Falcons, had disbanded. Since he owned the name, he wanted to keep it going by renaming the Fabulous Playboys the Falcons. They were reluctant to give up a name that they'd used for seven years, but they realized that, as the Falcons, they could make a lot more money. The Fabulous Playboys finished out the week at Gleason's and returned to Detroit to learn all the Falcons' arrangements. Mack Rice became their road manager to provide a link between the two groups.

The new Falcons finished out the Atlantic contract when "Oh Baby"/"Fine Fine Girl" were both recorded and released in October 1963.


In 1964, the new Falcons had a single release on Lu-Pine: "Lonely Nights"/"Has It Happened To You Yet." (Once again, three-digit record numbers indicated a Lu-Pine distribution; four-digit ones meant that it was distributed by Atlantic.)


Nothing much happened with the Falcons for another two years. In 1964, Robert West was shot in a dispute over the management of Mary Wells and, needing a long convalescence, could no longer manage them. Frank Kocian became their new manager and recorded them on his Big Wheel label. [Possibly West went to Las Vegas to convalesce; that would explain the Lu Pine release in 1966 with the Las Vegas address. If nothing else, he was living there when he died in 1982.] There were two Big Wheel releases in 1966 and another two in 1967. The third of these, "Standing On Guard" rose to #29 on the R&B charts.


These were the last original recordings for the Fabulous Playboys/Falcons. In 1970, after fifteen years, they disbanded. However, it's hard to stay away and, by 1980, Joe Stubbs, Mack Rice, Willie Schofield, and Lance Finnie had gotten back together, eventually teaming up with James Gibson to form a new Falcons group.

In 1981, Joe Stubbs had a single on the Atkins All-Star label: "Got To Make A Move" (the flip was an instrumental version by the Atkins All-Stars). It was credited to Joseph Stubbs, with "music by the Atkins All-Stars" and "Background by Star-Fire". The following year, the record was re-released (probably due to the events in the next paragraph), but, while the record number, master number, and timings were identical, it was now credited to "The Falcons", with "Music by the Falcon Players" (who were the credited artist on the instrumental side). No Falcons were harmed in the production of this record.


When I originally wrote this piece (in April of 1982) both groups had gotten back together again, ready to have another go at it. The Falcons were the classic group: Joe Stubbs, Eddie Floyd, Mack Rice, Willie Schofield, and Lance Finnie. The Playboys/Falcons had all four of its classic members back too: Carlis Monroe, James Gibson, Johnny Alvin, and Alton Hollowell. If you were a fan of the Falcons, this was heaven for you!



Special thanks to Graham Finch and Dave Clarke. Discographical information from Ferdie Gonzalez.



THE FALCONS [First Group]
MERCURY
70940 Baby That's It (EF)/This Day (EF) - 8/56

UNRELEASED MERCURY
I Love You Dearly - rec 56
How Could You - rec 56

SILHOUETTE
521/522 Sent Up (MR)/Can This Be Christmas (EF) - 12/57

KUDO
661 This Heart Of Mine (EF)/Romanita (MR) - 5/58
666 Searching For My Baby/Baby, Won't You Change Your Mind - 58 [backing Joltin' Joe Howard]

FLICK
001 You're So Fine (JS)/Goddess Of Angels (EF) - 1/59

CONTOUR (as the Newports)
301 Chicky-Chop-Chop (MR)/Hurry-Arthur Murray (EF) - 59

UNART
2013 You're So Fine (JS)/Goddess Of Angels (EF) - 3/59

FLICK
008 You Must Know I Love You (JS)/That's What I Aim To Do (JS) - mid-59

UNART
2022 You're Mine (JS)/Country Shack (JS) - 8/59

UNITED ARTISTS (re-release, after Unart was discontinued in mid-1959)
2013X You're So Fine (JS)/Goddess Of Angels (EF) - 59

CHESS
1743 Just For Your Love (JS)/This Heart Of Mine (EF) - 10/59

UNRELEASED CHESS
This Heart Of Mine (EF) - rec 59
Romanita (MR) - rec 59
You're In Love (EF) - rec 59
No Time For Fun (??) - rec 59
Please Don't Leave Me Dear (??) - rec 59

ANNA (re-release of Chess 1743)
1110 Just For Your Love (JS)/This Heart Of Mine (EF) - 60

UNITED ARTISTS
229 The Teacher (JS)/Waiting For You (EF) - 5/60
10010 The Teacher/Waiting For You/You're So Fine/Goddess Of Angels - 5/60
255 I+Love+You (JS)/Wonderful Love (EF) - 8/60
289 Pow! You're In Love (WP)/Workin' Man's Song (MR) - 1/61
420 You're So Fine (JS)/Goddess Of Angels (EF) - 1/62

UNRELEASED UNITED ARTISTS
It Was Meant To Be (WP) - rec 60
Annie (WP) [this was probably "Anna," mistitled at recording time]
Billy The Kid (WP)
Feels Good (WP)
You're On My Mind (WP)

LU-PINE
103 I Found A Love (WP)/Swim (WP) - 62 (distributed by Lu-Pine)
1003 I Found A Love (WP)/Swim (WP) - 1/62 (distributed by Atlantic)

LU-PINE (backing Bennie McCain & Ohio Untouchables)
109 She's My Heart's Desire (BM)/What To Do (BM) - 62

ATLANTIC
2153 Lah-Tee-Lah-Tah (MR)/Darling (JS) - 6/62
2179 Take This Love I've Got (WP)/Let's Kiss And Make Up (WP) - 2/63

UNRELEASED ATLANTIC
I Found A Love (WP) - master leased from Robert West
Swim (WP) - master leased from Robert West
Why Didn't Nobody Dance - rec 61
No Crying Man - rec 61
Alabama Bound - rec 62

UNITED ARTISTS
1624 You're So Fine (JS)/Goddess Of Angels (EF) - 64

LU PINE (Wilson Pickett & Falcons - old masters)
003 You're On My Mind (WP)/Anna (WP) - ca. 66

TEEN (a Robert West label; old masters)
2 Can This Be Christmas (EF)/[The Christmas Song - Miracles] - ca late 66


LONDON (Wilson Pickett & Falcons - Lupine masters released in England only)
10146 Billy The Kid/I Don't Want No Part Time Love - 67

UNRELEASED SONGS RECORDED OVER THE YEARS FOR ROBERT WEST
I Wonder - recorded 11/29/57
Juke Hop - recorded 1/14/59
Anytime, Anyplace, Anywhere - recorded 1/14/59
Girl Of My Dreams
Let It Be Me
Whose Little Girl Are You
I'll Never Find Another Girl Like You (EF)
Part-Time Love
Round And Round
Short And Nappy - recorded 4/15/62
Skinny Girl - recorded 4/15/62
I Got A Feeling
Since You've Been Gone
I Ain't No Cryin' Man (JS)
Something Hit Me - backing Little Bee
Love At First Sight - backing Little Bee
We Met In A Dream - backing Earl Martin
You've Got A Friend - backing Earl Martin


LEADS:
EF = Eddie Floyd; MR = Mack Rice; JS = Joe Stubbs; WP = Wilson Pickett; BM = Bennie McCain




THE FALCONS [Second Group]
FEDERAL (as the Ramblers)
12286 The Heaven And Earth (CM)/Don't You Know (CM) - 12/56

UNRELEASED FEDERAL
Shame On Me
Seven Days A Week

CONTOUR (as the Fabulous Playboys)
004 I Fool You (CM)/Sweet Pea And The Broncbuster (CF/JA) - 59

DACO (as the Fabulous Playboys)
1001 Nervous (CM)/Forget The Past (CM) - 4/61

APOLLO (as the Fabulous Playboys; all Daco masters)
758 Nervous (CM)/Forget The Past (CM) - 6/61
760 Honkey Tonk Woman (CM)/Tears, Tears, Tears (CM) - 61

ATLANTIC (as the Falcons)
2207 Oh Baby (CM)/Fine Fine Girl (CM) - 10/63

LU-PINE (as the Falcons)
124 Lonely Nights (CM)/Has It Happened To You Yet (CM) - 64 (distributed by Lu Pine)
1020 Lonely Nights (CM)/Has It Happened To You Yet (CM) - 4/64 (distributed by Atlantic)

UNRELEASED LU-PINE
Love The Way You Walk (CM)
Stick By You (CM)

BIG WHEEL (as the Falcons)
321/322 (I'm A Fool) I Must Love You (JG)/Love, Love, Love (CM) - 66
1967 Standing On Guard (CM)/I Can't Help It (CM) - 10/66
1971 Love Look In Her Eyes (CM)/In Time For The Blues (CM) - 67
1972 Good Good Feeling (CM)/Love You Like You Never Been Loved (CM) - 67

LEADS:
CM = Carlis Monroe; CF = Chester Flemings; JA = Johnny Alvin; JG = James Gibson




THE 5 SCALDERS [with Mack Rice]
SUGAR HILL
7-3000 If Only You Were Mine/There Will Come A Time - early 56

DRUMMOND
3000 If Only You Were Mine/There Will Come A Time - early 56
3001 Girl Friend/Willow Blues - 4/56




Unca Marvy's Home Page
More Articles