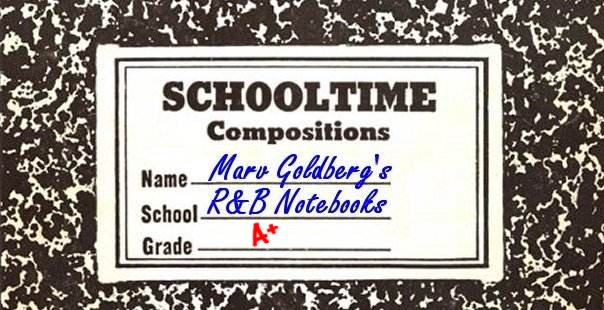 Fats Domino
The Imperial Years

By Marv Goldberg



© 2003, 2009 by Marv Goldberg
"The Fat Man From New Orleans" might suggest many things: a Dashiell Hammett novel, a Hollywood comedy, a Cajun restaurant. But, in truth, it has a single meaning: the epithet of Antoine "Fats" Domino, one of the mainstays of 1950s Rhythm And Blues music.

Fats was the top-selling male R&B artist of the 50s, during which Chuck Berry placed 16 songs on the R&B charts and Little Richard placed 18. Fats' total was 46 (27 of which also made the Pop charts. Add to that 6 Pop hits that didn't make the R&B charts! (Even Elvis "only" had 38 tunes on the Pop charts in the 50s.) In a way, Fats was the Nat "King" Cole of 50s R&B; he just sang, without gimmicks, and made it sound easy. There was nothing threatening about his appearance or his music; adults accepted him almost as easily as their kids.

Antoine Domino was born February 28, 1928 in (of course) New Orleans. When he was six, the family (there were eight other children) inherited an old upright piano, and he took to it eagerly, influenced by his brother-in-law Harrison Verret (a banjo and guitar player). It took only two years before he was performing for pennies in some of the wilder local clubs. He must have gathered a lot of pennies, because by the time he was 17 or so, Billy Diamond, in whose band he was playing, had already started calling him "Fats." (A photo from around 1945, however, shows "Slim" Domino.)

Fats' early influences were Louis Jordan, Roy Milton, Amos Milburn, Joe Turner, Camille Howard, Count Basie, Little Willie Littlefield, and Charles Brown (not a bad bunch to have influence you). Of course, there were also the boogie-woogie and stride giants: Albert Ammons, Pete Johnson, Meade Lux Lewis, Champion Jack Dupree, and Roy "Professor Longhair" Byrd.

However, Fats' career almost ended before it started. Working for pennies was all well and good, but he also had a "real" job, working in a bedspring factory. One day a pile of springs fell on his hands and doctors told him he'd never play the piano again. But Fats fooled them all: within two years he was back playing with a small combo in a local roadhouse called the Hideaway Club. In 1948, he married Rose Mary Hall, his childhood sweetheart


Enter trumpeter Dave Bartholomew, the leader of a popular local dance band that had already recorded on the DeLuxe label. One day in 1949, Lew Chudd, owner of Imperial Records came to New Orleans. He'd made a prior appointment to look up Bartholo?mew and scout out talent for his California-based label. Bartholomew had heard of Fats Domino, and the two of them went to the Hideaway Club to see his act. It only took a few songs for Chudd to decide to sign Fats. Dave was also hired by Chudd, as a New Orleans talent scout.

It was Bartholomew who would do the arrangements for Fats' songs over the years (and author or co-author most of them), and his band was always there to do backup. Others in the band were Herb Hardesty (the tenor saxman heard on most of Fats' recordings), Clarence Hall (tenor sax), Alvin "Red" Tyler (tenor sax), Earl Palmer (drums), Ernest McLean (guitar), Salvador Doucette (piano), and Joe Harris (alto sax).


Fats held his first recording session a few days later on December 10, 1949, in the legendary J&M Studios of Cosimo Matassa. The first two tunes he recorded ("Detroit City Blues" and "The Fat Man") became his first Imperial release, issued in January 1950. It didn't take the record-buying public long to find out what the roadhouse crowd knew: "The Fat Man" entered the R&B charts in February, climbing to #2 before it finished its 9-week run. With his New Orleans-based musical background and vocalizations, Fats captivated R&B audiences. Fats was on his way.

Not only was "The Fat Man" Fats' first hit, it was also Imperial's first big hit. Thus began an association that would last for a dozen years.

Chudd immediately booked Fats on a tour of the Southwest and California. The tour boosted the sales of "The Fat Man" and Fats' confidence at the same time.

After this auspicious beginning, the next three issues: "Boogie Woogie Baby"/"Little Bee," "She's My Baby"/"Hide Away Blues," and "Hey! La Bas Boogie"/"Brand New Baby" (issued in March, May and July 1950 respectively) failed to chart.

In September, Imperial issued "Korea Blues"/"Every Night About This Time." While "Every Night About This Time" shot up the charts (peaking at #5), I've never come to grips with "Korea Blues," which has Dave Bartholomew blowing army trumpet calls so loudly that it's amazing that anyone else could concentrate on the song.

In February 1951, Imperial released "Tired Of Crying"/"What's The Matter Baby," both of which failed to chart. So did "Don't Lie To Me"/"Sometimes I Wonder," which were issued in May. "Right From Wrong"/"No No Baby" were issued in July, also to no great success. Then, in September, Imperial released "Rockin' Chair," which became Fats' first chart hit in a long time, rising to #9, but only remaining for a single week; its flip was W.C. Handy's 1921 composition, "Careless Love."

January 1952 saw the issue of "You Know I Miss You"/"I'll Be Gone." When these also went nowhere, it seemed as if Fats' career, so promising at the start, had just been a flash in the pan.


But Imperial kept at it, and released "Goin' Home"/"Reeling And Rocking" in March of 1952. And then the magic began to happen all over again. "Goin' Home" hit the R&B charts in April, and by the time it had ended its 20-week run, it had become Fats' first #1 hit, although it only stayed at #1 for a single week, being bumped by Lloyd Price's "Lawdy Miss Clawdy." Ironically, Fats can be heard playing piano on Lloyd's hit.

In August 1952, Imperial released "Poor, Poor Me," which reached #10; it was coupled with "Trust In Me." "How Long"/"Dreaming" were paired for a November 1952 release, and "How Long" made the charts (#9) for a single week in December.

January 1953 saw the release of "Nobody Loves Me"/"Cheatin'," which were also non-charters. But March gave us "Goin' To The River"/"Mardi Gras In New Orleans." "Goin' To The River" was an instant hit, leveling off at #2, in its 14-week stay on the charts. The competing version by Chuck Willis reached #4.

This was followed, in June, by "Please Don't Leave Me"/"The Girl I Love." The top side was also on the charts for 14 weeks, riding as high as #3.

On August 22, Fats, Joe Turner and the Moonglows headlined Alan Freed's "Big Rhythm & Blues Show" at the Cleveland Arena.

In September, Imperial issued "Rose Mary"/"You Said You Love Me." "Rose Mary" made it to #10 in a single week's appearance on the charts..

Sometime during the fall of 1953, Lew Chudd renewed Fats' contract. Fats had been doing the company so much good up till now that Chudd offered him an amazing nine-year renewal, which would keep him on the label until 1962.

The next release, "Something's Wrong" (backed with "Don't Leave Me This Way"), issued in November, hit the charts the next month, and spent 11 weeks there, climbing to #6.

Next, in March 1954, came "You Done Me Wrong" (with its flip "Little School Girl"), which was a #10 hit. This was followed by a trio of misses: "Where Did You Stay"/"Baby Please" (in May), "You Can Pack Your Suitcase"/"I Lived My Life" (August), and "Love Me"/"Don't You Hear Me Calling You" (October).

In fact, Fats was off the charts for ten months, until Imperial issued "Thinking Of You" in December 1954 (backed with "I Know"). This one briefly hit the charts, for a week in February 1955, only reaching #14. It was time for another big hit. (Even though "Think?ing Of You" only charted for a single week, it was the quiet start to what would be one of the most amazing runs of chart hits in recording history.)

On January 14 and 15, 1955, Alan Freed used Fats again for the "Rock 'n' Roll Jubilee Ball" at the St. Nicholas Arena in Manhattan, his first New York show. Others on the bill were Clyde McPhatter and the Drifters, Joe Turner, the Clovers, Charles Brown, the Harptones, Ruth Brown, the Moonglows, and Buddy Johnson's Orchestra, featuring Ella Johnson.

Imperial released "Don't You Know" (coupled with "Helping Hand") in February 1955. It entered the charts in March, and in its 7-week run, climbed to #7.

But this was only the beginning. In April 1955, Imperial issued "Ain't It A Shame" (backed with "La-La"). Entering the charts in May, it remained for 26 weeks, and became Fats' second #1 hit. It also was the first of his hits to make the Pop charts, peaking at #10 during its 13-week run. (Pat Boone's pale cover version -- called "Ain't That A Shame" -- easily outsold Fats', becoming a #1 Pop hit, and even a #14 R&B hit; now he thinks he invented Rock 'n' Roll.) "Ain't It A Shame" was a dynamite hit, becoming #1 on the Disc Jockey, Best Seller, and Juke Box R&B charts: R&B's Triple Crown.

In fact, Fats became such a big star that every single one of his releases from December 1954 until September 1962 charted! THAT'S 39 RECORDS IN A ROW (counting the prior two: "Thinking Of You" and "Don't You Know")!!! Moreover, 27 of those releases would be double-sided hits!

In August 1955, Imperial issued "All By Myself" (coupled with "Troubles Of My Own"), which was also a #1 R&B hit. Then, in November, "Poor Me" became Fats' third #1 hit in a row. The flip, "I Can't Go On (Rosalie)," also charted, climbing to #6.

"Bo Weevil" was the song Imperial picked to start off 1956. Issued in January, it rose to # 5 (R&B) and #35 (Pop). Teresa Brewer's Pop version went to #17. The flip, "Don't Blame It On Me," also charted, going to #9.

In March, Fats was ready for another #1 hit. He found it in "I'm In Love Again" (which also scored on the Pop charts as #3). The flip, "My Blue Heaven," made it to #5 (#19 Pop). "My Blue Heaven," however, wasn't just another hit, it was the beginning of a trend. The song was originally popularized in 1927, and it was the first of three "oldies" in a row that Fats would send into the Top Ten. This unleashed a flood of "oldies" recordings by other acts, which usually marked the first time that kids (myself included) got to hear these venerable old classics.

Also in March, Imperial issued the first Fats Domino LP, called Rock And Rollin' With Fats Domino. All but two of the tracks had been R&B charters (this was in the days before albums contained mostly "fillers").

Then, in July, Imperial released "When My Dreamboat Comes Home," another musty dusty, written in 1936. It went to #2 (R&B) and #14 (Pop). The flip, "So Long" (used for a while by Alan Freed as the closing theme on his WINS radio show), charted at #5 (#44 Pop).

In August 1956, Imperial released the second LP Fats Domino Rock And Rollin'. At the end of that month, Fats headlined Alan Freed's "Second Anniver?sary Labor Day Show" at the Brooklyn Paramount. He shared the stage with the Teenagers, the Cleftones, the Harptones, the Penguins, and (of course) the Moonglows.

The last of the "big three oldies" was September's "Blueberry Hill," a song that had been written in 1940. It had been a #1 hit for Glenn Miller that year and was also sung by Gene Autry in the 1941 film The Singing Hill. This was another tune that Fats took to #1 (#2 Pop; the highest Fats would rise in the Pop world). The flip, "Honey Chile" (one of my favorites), was right behind at #2.

There never was a single take of "Blueberry Hill." While Fats was keen on doing the song, he didn't know all the words. Unfortunately, no one could come up with the sheet music. Because Fats kept flubbing the words at different points, the studio ended up splicing together the best parts of several takes, to come up with the finished product.

Hollywood beckoned, and Fats became part of the 1956 Rock 'n' Roll film, Shake, Rattle And Rock, along with Big Joe Turner. In it, he sings "Honey Chile."

Another #1 hit was in the offing with Dave Bartholomew's "Blue Monday," released in December (#5 Pop). Fats got to sing this on the big screen in The Girl Can't Help It, probably the finest Rock 'n' Roll movie that Hollywood ever cranked out. Fats appears with Little Richard, the Platters, Gene Vincent, and Eddie Cochran.

The flip of "Blue Monday," "What's The Reason I'm Not Pleasing You" (from the 1935 film Times Square Lady), "only" made it to #12 (#50 Pop). That same month, Imperial released the third LP This Is Fats Domino.


1957 was ushered in with another #1 tune, "I'm Walkin'," released in February. It rose to #4 on the Pop charts, despite fierce competition from Ricky Nelson's version (which also hit #4). The flip was "I'm In The Mood For Love," a 1935 song, introduced by Alice Faye in the movie Every Night At Eight.

In March, Imperial issued an EP, called Here Comes Fats. One of the songs on it, "The Rooster Song," charted at #13. It was highly unusual for an EP cut to chart, and this was the only one for Fats. Also in March, the fourth and fifth albums were released: Here Stands Fats Domino and This Is Fats. While Imperial released great music by their various artists, they certainly came up with some pretty lame titles for their albums.

April 1957 saw "Valley Of Tears," which rose to #2 (#8 Pop). It was coupled with "It's You I Love," which was the first of Fats' songs to make the Pop charts (#6), without making the R&B charts.

"What Will I Tell My Heart" was July's entry. It rose to #12 (#64 Pop). The flip, "When I See You," made #14 (#29 Pop). On July 26, Fats, along with Clyde McPhatter, Dale Hawkins, and Patsy Cline, appeared on the third of Alan Freed's "Big Beat" TV shows. (Unbe?knownst to Freed, it was only a week away from being cancelled.)

September's "Wait And See" (which Fats performed in the film Jamboree) reached #7 (#23 Pop). Its flip, "I Still Love You," only charted Pop (and then only to #79). Jamboree also starred Jerry Lee Lewis, Lewis Lymon & the Teenchords, Carl Perkins, Buddy Knox, Frankie Avalon, and Joe Williams, with the Count Basie Orchestra.


Fat's last appearance with Alan Freed was at the Christmas show at the Paramount Theater, for the week beginning December 25. Fats headlined, and shared the stage with Lee Andrews and the Hearts, the Rays, Little Joe and the Thrillers, Thurston Harris, the Teenagers, Buddy Holly and the Crickets, the Everly Brothers, Paul Anka, and Jerry Lee Lewis.

"The Big Beat," issued in December, was also performed by Fats in the 1958 film of the same name. It rose to #15 (#26 Pop). Its flip, "I Want You To Know," made it to #32 Pop. The Big Beat also starred the Del Vikings and the Diamonds, plus the non-Big Beat sounds of the 4 Aces, the Mills Brothers, and Harry James! In the film, Fats also performs "I'm Walkin'."

In February 1958, Imperial issued "Yes, My Darling," which charted at #10 (#55 Pop). The flip, "Don't You Know I Love You," didn't chart, but received a lot of airplay from Alan Freed.

April saw "Sick And Tired" (#14 R&B and #22 Pop), backed with "No, No (The River)" (#55 Pop). June's entry was "Little Mary," which rose to #4 (#48 Pop); it was backed with "Prisoner's Song." In August, Imperial released "Young School Girl," which hit #15 (#92 Pop); it too had a non-charting flip: "It Must Be Love." Also in August, the sixth LP was issued: The Fabulous Mr. D.

It was time for another big hit, and, in October 1958, Fats obliged with "Whole Lotta Loving," which rose to #2 (#6 Pop). The flip, 1928's "Coquette," reached #26 (#92 Pop).

LP number seven was Fats Domino Swings, which Imperial released in December.

1959 started out with January's "Telling Lies"/"When The Saints Go Marching In." The former climbed to #13 R&B; they both hit #50 Pop.

In April, "I'm Ready" was released. It rode the charts to #7 (#16 Pop). Its flip, "Margie" (a song written in 1920 for one of Eddie Cantor's daughters), hit #51 Pop.

Fats' last #1 R&B hit was "I Want To Walk You Home," issued in July 1959. The flip was "I'm Gonna Be A Wheel Someday" (which had first been recorded by Bobby Mitchell, another Imperial artist, a couple of years back).

In September, Imperial released the eighth LP: Let's Play Fats Domino.

It had been one heck of a decade for Fats, and he ended it, in October, with a #2 hit: "Be My Guest" (#8 Pop). "I've Been Around," it's flip, reached #19 (#33 Pop).

1960 began with a few minor hits: there was January's "Country Boy"/"If You Need Me" (#25 and #98, respectively, on the Pop charts). Also in January, Imperial issued his ninth album: Fats Domino Sings Million Record Hits. April saw the release of "Tell Me That You Love Me"/"Before I Grow Too Old" (#51 and #84 on the Pop charts, respec?tively).

In June, there was another monster hit, the #2-ranked "Walking To New Orleans" (#6 Pop). This was the first Fats Domino record that featured a string section. The flip, "Don't Come Knockin'," went to #28 (#21 Pop).

In August, Imperial issued "Three Nights A Week" (#8 R&B and #15 Pop). It was coupled with that 1910 oldie, "Put Your Arms Around Me Honey," which made #58 Pop.

October's entry was "My Girl Josephine" (#7/#14)/"Natural Born Lover" (#28/#38). Also in October, the tenth LP, A Lot Of Dominos, was issued.


Then there were some minor hits starting with January 1961's "Ain't That Just Like A Woman" (#19/#33)/"What A Price" (#7/#22). (Although "What A Price" rode the charts higher than "Ain't That Just Like A Woman," I don't remember it at all, whereas "Ain't That Just Like A Woman" got a lot of airplay in New York.) Also in January, Imperial released the eleventh Fats Domino album: I Miss You So.

Another minor hit which I remember well was March's "Shu Rah" (#32 Pop). Its flip, "Fell In Love On Monday" (which I don't remember at all), also made it to #32. "It Keeps Rainin'" was May's entry; it reached #23 Pop. The flip, "I Just Cry," didn't chart.

The twelfth LP, Let The Four Winds Blow, was released in June. The title track, issued as a single in July, was Fats' last major hit, reaching #2 R&B and #15 Pop. (The song had also been the last chart hit for Roy Brown in 1957.) Its flip was "Good Hearted Man."

Then there was "What A Party," released in September. It went to #22 on the Pop charts. The flip, "Rockin' Bicycle," only hit #83. October saw the release of the thirteenth LP, also entitled What A Party.

In November, Imperial released Fats' version of "Jambalaya (On The Bayou)," which Hank Williams had made a hit a decade before. It topped off at #30 on the Pop charts. The flip, "I Hear You Knocking," only made #67. Strangely, most people associate this song with Fats Domino, although it was Smiley Lewis who had the hit back in 1955. Either way, it was written by Dave Bartholomew.

1962 started off with another Hank Williams oldie: "You Win Again." It was issued in February and reached #22 (Pop). "Ida Jane," its flip, struggled to get to #90. Also in February, Fats' fourteenth album was released: Twistin' The Stomp.

In May, "My Real Name" was released. This would prove to be Fats' last R&B charter for Imperial. It reached #22 (#59 Pop). The flip, "My Heart Is Bleeding," didn't chart. May also saw the fifteenth album, Million Sellers By Fats, which contained songs from the 60s.

"Nothing New (Same Old Thing)" was issued in June, and reached #77 (Pop). The flip, "Dance With Mr. Domino," just squeaked into the Pop charts at #98. Fats' last chart hit for Imperial came with September's "Did You Ever See A Dream Walking" (an oldie from 1933); it reached #79 (Pop). The flip was "Stop The Clock."

Around this time, Fats and Imperial parted company. His contract expired in the fall of 1962, and he switched over to ABC-Paramount. Here he had a half-dozen chart hits from May of 1963 to October of 1964. The biggest of these was "Red Sails In The Sunset," which reached #24 on the R&B charts. In a way, it's good that Fats left when he did; in 1963, Lew Chudd gave up the business and sold Imperial. Soon after that, the British Invasion began. After ABC, Fats moved on to Mercury, Broadmoor, and Reprise (at which he had his last Pop chart hit, "Lady Madonna" (#100), in 1968. (In 1982 he made the country charts with "Whiskey Heaven.")

But Imperial kept releasing Fats Domino records until the end. The sixteenth LP, Just Domino, came out in September 1962. Then there was the single "Hands Across The Table"/"Won't You Come On Back," issued in November.

In January 1963, there was "Hum Diddy Doo"/"Those Eyes" and also the seventeenth album: Walking To New Orleans.

In March, Imperial released You Always Hurt The One You Love"/"Trouble Blues. Followed in May by "Isle Of Capri" (a 1934 tune)/"True Confession." Also in May, there was the eighteenth album: Let's Dance With Domino. The nineteenth album Here He Comes Again!, came out in August.

"One Night"/"I Can't Go On This Way" was released in July 1964, followed by re-releases of "Goin' Home" and "Your Cheatin' Heart" in August. "Goin' Home" was also released with an alternate flip that month: "I Can't Give You Anything But Love."

The last Fats Domino single, in the regular Imperial series, was "Your Cheatin' Heart"/"When I Was Young," issued in January 1964. There were other singles over the years, but all issued as "oldies." There were also many subsequent LPs, issued on both Imperial and Sunset, containing Fats' hits, as well as unreleased material. By the time the dust settled, Fats had sold over 100 million records!

How do you sum up a career like Fats Domino's? No matter which R&B stars you like, there are so few of them who really made a difference to the music. If the Harptones or the Cadillacs or Smiley Lewis had never recorded, not much would have been different. But take away the Orioles, the Ravens, the Teenagers, the Dominoes, the Drifters, Chuck Berry, Little Richard, or Fats Domino and there's a gaping hole in R&B. Thank you, Fats. Thanks for being a part of my musical upbringing. You were the best.



THE IMPERIAL SINGLES
5058 The Fat Man/Detroit City Blues – 1/50
5065 Boogie Woogie Baby /Little Bee – 3/50
5077 She's My Baby/Hide Away Blues – 5/50
5085 Hey! La Bas Boogie/Brand New Baby – 7/50
5099 Every Night About This Time/Korea Blues – 9/50
5114 Tired Of Crying/What's The Matter Baby – 2/51
5123 Don't Lie To Me/Sometimes I Wonder – 5/51
5138 Right From Wrong/No No Baby – 7/51
5145 Rockin' Chair/Careless Love – 9/51
5167 You Know I Miss You/I'll Be Gone – 1/52
5180 Goin' Home/Reeling And Rocking – 3/52
5197 Poor, Poor Me/Trust In Me – 8/52
5209 How Long/Dreaming – 11/52
5220 Nobody Loves Me/Cheatin' – 1/53
5231 Going To The River/Mardi Gras In New Orleans – 3/53
5240 Please Don't Leave Me/The Girl I Love – 6/53
5251 Rose Mary/You Said You Love Me – 9/53
5262 Something's Wrong/Don't Leave Me This Way – 11/53
5272 You Done Me Wrong/Little School Girl – 3/54
5283 Where Did You Stay/Baby Please – 5/54
5301 You Can Pack Your Suitcase/I Lived My Life – 8/54
5313 Love Me –/Don't You Hear Me Calling You 10/54
5323 Thinking Of You/I Know – 12/54
5340 Don't You Know/Helping Hand (A Long Way From Home) – 2/55
5348 Ain't It A Shame/La-La – 4/55
5357 All By Myself/Troubles Of My Own – 8/55
5369 Poor Me/I Can't Go On (Rosalie) – 11/55
5375 Bo Weevil/Don't Blame It On Me – 1/56
5386 I'm In Love Again/My Blue Heaven – 3/56
5396 When My Dreamboat Comes Home/So Long – 7/56
5407 Blueberry Hill/Honey Chile – 9/56
5417 Blue Monday/What's The Reason I'm Not Pleasing You – 12/56
5428 I'm Walkin'/I'm In The Mood For Love – 2/57
EP 147 The Rooster Song/My Happiness//As Time Goes By/Hey La Bas – 3/57
[The Rooster Song charted from the EP; no other EPs are listed here]
5442 Valley Of Tears/It's You I Love – 4/57
5454 When I See You/What Will I Tell My Heart – 7/57
5467 Wait And See/I Still Love You – 9/57
5477 The Big Beat/I Want You To Know – 12/57
5492 Yes, My Darling/Don't You Know I Love You – 2/58
5515 Sick And Tired/No, No (The River) – 4/58
5526 Little Mary/Prisoner's Song – 6/58
5537 Young School Girl/It Must Be Love – 8/58
5553 Whole Lotta Loving/Coquette – 10/58
5569 Telling Lies/When The Saints Go Marching In – 1/59
5585 I'm Ready/Margie – 4/59
5606 I Want To Walk You Home/I'm Gonna Be A Wheel Someday – 7/59
5629 Be My Guest/I've Been Around – 10/59
5645 Country Boy/If You Need Me – 1/60
5660 Tell Me That You Love Me/Before I Grow Too Old – 4/60
5675 Walking To New Orleans/Don't Come Knockin' – 6/60
5687 Three Nights A Week/Put Your Arms Around Me Honey – 8/60
5704 My Girl Josephine/Natural Born Lover – 10/60
5723 Ain't That Just Like A Woman/What A Price – 1/61
5734 Shu Rah/Fell In Love On Monday – 3/61
5753 It Keeps Rainin'/I Just Cry – 5/61
5764 Let The Four Winds Blow/Good Hearted Man – 7/61
5779 What A Party/Rockin' BIcycle – 9/61
5796 Jambalaya (On The Bayou)/I Hear You Knocking – 11/61
5816 You Win Again/Ida Jane – 2/62
5833 My Real Name/My Heart Is Bleeding – 5/62
5863 Dance With Mr. Domino/Nothing New (Same Old Thing) – 7/62
5875 Did You Ever See A Dream Walking/Stop The Clock –9/62
5895 Hands Across The Table/Won't You Come On Back – 11/62
5909 Hum Diddy Doo/Those Eyes – 1/63
5937 You Always Hurt The One You Love/Trouble Blues –3/63
5959 True Confession/Isle Of Capri – 5/63
5980 One Night/I Can't Go On This Way – 7/63
5999 Your Cheatin' Heart/Goin' Home – 8/63
66005 I Can't Give You Anything But Love/Goin' Home – 8/63
66016 Your Cheatin' Heart/When I Was Young – 1/64



THE IMPERIAL ALBUMS
9004 Rock And Rollin' With Fats Domino – 3/56

The Fat Man; Tired Of Crying; Goin' Home; You Said You Love Me; Going To The River; Please Don't Leave Me; Rose Mary; All By Myself; Ain't It A Shame; Poor Me; Bo Weevil; Don't Blame It On Me
9009 Fats Domino Rock And Rollin' – 8/56

My Blue Heaven; Swanee River Hop; Second Line Jump; Goodbye; Careless Love; I Love Her; I'm In Love Again; When My Dreamboat Comes Home; Are You Going My Way; If You Need Me; My Heart Is In Your Hands; Fats' Frenzy
9028 This Is Fats Domino –12/56

Blueberry Hill; Blue Monday; Poor, Poor Me; Honey Chile; What's The Reason I'm Not Pleasing You; So Long; La-La; Troubles Of My Own; You Done Me Wrong; Reeling And Rocking; The Fat Man's Hop; Trust In Me
9038 Here Stands Fats Domino – 3/57

Detroit City Blues; Hide Away Blues; She's My Baby; New Baby ("Brand New Baby" from 1950); Little Bee; Every Night About This Time; I'm Walkin'; I'm In The Mood For Love; Cheatin'; You Can Pack Your Suitcase; Hey! Fat Man; I'll Be Gone
9040 This Is Fats – 3/57

The Rooster Song; My Happiness; As Time Goes By; Hey! La Bas Boogie; Love Me; Don't You Hear Me Calling You; It's You I Love; Valley Of Tears; Where Did You Stay; Baby Please; Thinking Of You; You Know I Miss You
9052 The Fabulous 'Mr. D' – 8/58

The Big Beat; I'll Be Glad When You're Dead You Rascal You; What Will I Tell My Heart; Barrel House; Little Mary; Sick And Tired; I Want You To Know; "44"; Mardi Gras In New Orleans; I Can't Go On (Rosalie); Long Lonesome Journey; Young School Girl
9062 Fats Domino Swings (12,000,000 Records) – 12/58

The Fat Man; Blue Monday; Blueberry Hill; I'm In Love Again; Going To The River; My Blue Heaven; Bo Weevil; Goin' Home; Please Don't Leave Me; Ain't It A Shame; I'm Walkin'; Whole Lotta Loving
9065 Let's Play Fats Domino – 9/59

You Left Me; Ain't It Good; Howdy Podner; Stack And Billy; Would You; Margie; Hands Across The Table; When The Saints Go Marching In; Ida Jane; Lil' Liza Jane; I'm Gonna Be A Wheel Someday; I Want To Walk You Home
9103 Fats Domino Sings Million Record Hits – 1/60

You Said You Love Me; I Still Love You; Be My Guest; Country Boy; If You Need Me; I Want To Walk You Home; It's You I Love; I've Been Around; I'm Gonna Be A Wheel Someday; I'm Ready; Margie; I Want You To Know
9127 A Lot Of Dominos! – 10/60

Put Your Arms Around Me Honey; Three Nights A Week; Shu Rah; Rising Sun; My Girl Josephine; The Sheik Of Araby; Walking To New Orleans; Don't Come Knockin'; Magic Isles; You Always Hurt The One You Love; It's The Talk Of The Town; Natural Born Lover
9138 I Miss You So – 1/61

I Miss You So; It Keeps Rainin'; Ain't That Just Like A Woman; Once In A While; I Hear You Knocking; Isle Of Capri; What A Price; When I Was Young; Fell In Love On Monday; My Bleeding Heart (My Heart Is Bleeding); Easter Parade; I'll Always Be In Love With You
9153 Let The Four Winds Blow – 6/61

Along The Navajo Trail; You Win Again; One Night; I'm Alone Because I Love You; Won't You Come On Back (Everything Reminds Me Of You); Trouble Blues; I Can't Give You Anything But Love; Good Hearted Man; Your Cheating Heart; Let The Four Winds Blow; In A Shanty In Old Shanty Town; Am I Blue
9164 What A Party! – 10/61

Did You Ever See A Dream Walking; Rockin' Bicycle; Before I Grow Too Old; Ain't Gonna Do It; Bad Luck And Trouble; Hold Hands; Trouble In Mind; Coquette; What A Party; I Just Cry; I've Been Calling; Tell Me That You Love Me
9170 Twistin' The Stomp – 2/62

Sun Spot (Twistin' The Spots); Set Me Free (The Twist Set Me Free); I Know; Every Night; Town Talk; Wait And See; Domino Stomp (Twistin' The Stomp); Don't Deceive Me; Helping Hand (A Long Way From Home); The Girl I Love; Do You Know What It Means To Miss New Orleans; South Of The Border
9195 Million Sellers By Fats – 5/62

Walking To New Orleans; My Girl Josephine; Three Nights A Week; Shu Rah; My Real Name; Natural Born Lover; Let The Four Winds Blow; What A Price; Jambalaya (On The Bayou); You Win Again; Ain't Gonna Do It; My Bleeding Heart
9208 Just Domino – 9/62

Teen Age Love; Stop The Clock; Hum Diddy Doo; Those Eyes; I Want To Go Home; Dance With Mr. Domino; Nothing New (Same Old Thing); Birds And Bees; Wishing Ring; La-La; No, No (The River); Goin' Home
9227 Walking To New Orleans – 1/63

How Can I Be Happy; One Of These Days; So Glad; Oh Wee; Sailor Boy; Lazy Woman; Walking To New Orleans; My Love For Her; What's Wrong; Little Mama; I Guess I'll Be On My Way; Goin' Back Home
9239 Let's Dance With Domino – 5/63

Ain't It A Shame; I Don't.Want To Walk Without You; I Lived My Life; Someday; Telling Lies; When I See You; Just A Little While (To Stay Here); Oh Ba-A-By; When You're Smiling; Don't You Know I Love You; Yes, My Darling; True Confession
9248 Here He Comes Again! – 8/63

Goin' Home; Trouble In Mind; Every Night; When I See You; Oh Ba-A-By; Ain't Gonna Do It; Your Cheating Heart; I Can't Give You Anything But Love; Along The Navajo Trail; South Of The Border; Lil' Liza Jane; Telling Lies
Unca Marvy's Home Page
More Articles