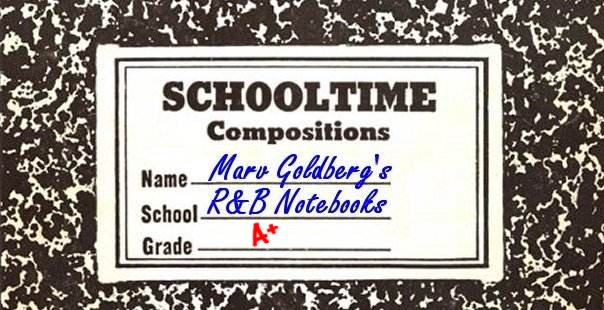 Fay Simmons
By Marv Goldberg

© 2022 by Marv Goldberg
A 2007 CD was titled Fay Simmons - R&B Mystery Woman; I certainly can't contradict that. Aside from a pitifully few singing-related blurbs, nothing was ever written about her in any publication. There's not a single ad or blurb saying where she was appearing in all of the 1950s. (It's possible that she was too busy being a mother of three to have much of a career at the outset.) There's only a single photograph of Fay (undated) showing her with three small children (who may be her grandchildren). There's a photo that's routinely identified as Fay, but it's actually someone else altogether. Attempts to find and speak with any of her children have failed miserably. This won't be a long one.

Note that there are thousands of mentions of actress Jean Simmons, pitcher Curt Simmons, and Simmons mattresses. (I just mention these things to get your pity.)



Janet Fay Simmons was born on February 25, 1932, in Philadelphia, to Charles Henry Simmons and Esther Peterson. The 1940 census shows Janet having five siblings: Dorothy, Charles, Jr., William, Lillian, and Marlene. There had been another, Alexander, who was born in November 1930 and died in July 1934.

Nothing at all is known about Janet until February 27, 1947, when she married Robert Geter, Jr. in Wilmington, Delaware. Since Janet had just turned 15 two days previously, she lied a bit about her age, giving a birth year of 1928. He also lied: he was actually born September 11, 1926, but said 1924. Geter seems to have been a musician; he became her manager and wrote several of her songs.

Considering she married Geter in 1947, it took her until 1965 to change her name from "Simmons" to "Geter" with Social Security.

Fay had three children with Robert Geter, Jr. According to his 1950 Veteran's Compensation claim, his children were Brenda Joyce (2 years old) and Barbara Ann (1). Their son, also named Robert, and nicknamed "Toughie" or "Tuffy", came along later.


Somehow, in mid-1954, Janet (now calling herself "Fay Simmons") had a record released on Philadelphia's Grand label, owned by Herb Slotkin & Jerry Ragovoy. I can't find a single instance of her having appeared anywhere before this; she might just have walked in and auditioned for them. (On the other hand, she'd set up her Social Security account in July 1945, when she was 13, so she must have been earning money doing something.) The result, from August 1954, was "Whim, Wham, Whop", backed with "Makin' A Fast Get-A-Way", two really good sides. On them, she was backed by James "Doc" Starkes and the Niteriders (with Van Walls on piano). Starkes had been with the 4 Blues in the 1940s, and, most recently, with the Piccadilly Pipers for a brief time in the spring of 1954. The Niteriders were newly-formed and this was their first record also.

While the record was never reviewed, it showed up in the "Other Records Released This Week" column of the August 21, 1954 Billboard. Some of the other discs in that column were Joe Liggins' "Whiskey, Women And Loaded Dice", Titus Turner's "Hello, Stranger", Chris Powell's "I Love Paris Mambo", and the Piccadilly Pipers' "How Could You?". The only problem: they were all listed in the Country & Western category!


Soon, however, she was recording for Herman "Piney" Gillespie's Piney Records. The first release was "Big Joe Mambo", backed with a nice ballad, "Tell Me What To Do", issued around September 1954. Gillespie was the writer of both tunes. Billboard didn't review them, nor did Cash Box. As a matter of fact, Billboard never reviewed a single Fay Simmons record and only mentioned her on a couple of occasions.


Somehow, Gillespie got Eddie Heller to reissue the disc on his New York-based Rainbow label in October. That one wasn't reviewed either.


Sometime in 1955, Piney released two more tunes by Fay Simmons: "I'll Always Call Your Name", coupled with "Entranced". According to the labels, both have "Michelle on Organ". Once again, Gillespie wrote both songs, with "Entranced" being co-written by Robert Jefferson, a guitarist who'd pen many of Fay's songs.

Victor Pearlin told me about "I'll Always Call Your Name" before I'd heard it; here's what he had to say:


I'll Always Call Your Name is a ballad with discrete organ (not too intrusive), but spoiled by a bizarre spoken trailing group of words echoing each line. It is rendered by a female voice that's presumably her, but possibly someone else, since I don't know whether they had the ability to overdub. I can see why they left this track off the CD.


"Entranced" has far too much talking and too much organ. Now that I've heard the songs, I'll throw in that the organ makes the whole thing sound like a soap opera. Without the organ and the other voice, they wouldn't be bad. Is the second voice that of the organist? I've passed both songs by two singers, asking whether they thought the speaking voice belonged to Fay or to someone else. There was a divided opinion: one thought both voices belonged to Fay; the other that they were two different voices. My ear isn't good enough to even make a guess.

While the Hammond organ was first manufactured in 1935, in the early 1950s it suddenly became a gimmick (like keyboards did in the early 1960s). This isn't a two-sided release I'd want to spend a lot of time listening to.

A song called "You Hit Me Baby Like An Atom Bomb" turned up on that 2007 CD. Nothing said where it came from, but considering its overall sound and that there's lots of organ music on it, I'd place it as being an unreleased Piney track.


Fay then disappears for two years. (If I had to make a guess, I'd say she took time off to have and raise her son, Robert.) Then, she popped up on Jerry Blaine's Port label (a subsidiary of Jubilee Records) in July 1957. The songs were "I Can See Through You" and "Hangin' Around", both written by Robert Geter and musical director Dick Howard.

These were reviewed (both "B") in the August 17, 1957 Cash Box (although they called her "Faye Simmons"):


I Can See Through You: Faye Simmons wails a slow, rhythmic "Shake A Hand" type tune in excellent fashion. The gal belts with good voice and an exciting quality. The deck could bring the gal lots of attention. Potent side.

Hangin' Around: Miss Simmons turns to a hard hitting jump deck for the coupling. A racing tempo that'll have the kids dripping with moisture after a Lindy bout with this one.


That last sentence is important. Whereas she started as an R&B singer, she's now a Rock 'N Roller all the way.

The August 31 Cash Box hyped "I Can See Through You":


Fay Simmons' Port record recording of "I Can See Through You" getting good local airplay. Gal handles this tune like the early Faye Adams "Shake A Hand". This platter has lots to it and may turn out to be a hit for the young Port label. [Hers was only the third Port release.]


Another 1957 entry was on the Sharp label (probably owned by Robert Geter): "Come On Let's Stroll" (written by Geter), backed by "Ella Weaver", a Robert Jefferson-Kae Williams composition. On them, Fay was backed by Little Benny & The Flames, whoever they might have been. (Kae "Jet Pilot" Williams was a disk jockey over Philadelphia's WDAS.)


Another new year; another new company. This time it was George Goldner's New York-based Gone Records. (I get the feeling she never had a recording contract with anyone.) In May 1958, they released "What's The Matter, Baby?" (written by Robert Geter), coupled with "Rockin', Rollin', And A' Strollin'" (another Robert Jefferson tune). They were reviewed in the May 24, 1958 Cash Box:


Rockin', Rollin', And A' Strollin' (B+): Faye Simmons [although elsewhere in the review she's called "Fay"] lends a healthy pair of lungs to this middle r & r item. This gal has no pixie voice. She belts unrestrainedly and comes up with a strong side - both vocally and beat wise. Solid teenage wax - so watch it carefully.

What's The Matter, Baby? (B): Fay handles a "shake a hand" piece of material and does it justice. Gal unleashes a powerful approach and as a result she is an exciting singer. Good coupling.


1959 found Fay recording for Philadelphia's Senca label, probably owned by Robert Geter (since all six known releases are by Fay). Most of her recordings over the next few years would be done for Senca, regardless of what label they ultimately appeared on. The first Senca record was the original release of "Don't Slam The Door On My Heart" (a slower version than the subsequent Senca issue), coupled with "Canadian Sunset". The credit was to Fay Simmons and her Royal Dukes. "Slam" had been written by Robert Jefferson and his wife Colleen (as "C. Bush").


By the time Senca released Fay's strange version of the old Benny Goodman smash hit "And The Angels Sing" (backed with "Please Tell Me I'm Yours"), in January 1960, the label said it was distributed by Laurie Records.

Per the March 3, 1960 Cash Box, "And The Angels Sing" was considered a Territorial Tip. However, it didn't say what territory.


"And The Angels Sing" made a little noise and Fay found herself appearing at the Apollo Theater the week of March 18, 1960. She was part of a Jocko show which also had the Coasters, the Isley Brothers, Jimmy Reed, the Cruisers, Luther Bond (probably with the Emeralds, although the ad didn't mention them), and the Clickettes. Unusually, the show was booked from the start to run for two weeks instead of one (even though the ad said "held over"). Here's what Apollo owner Frank Schiffman had to say about Fay: "Philadelphia teacher turned singer. Held spot fairly well." He paid her $200 for the week, but this is the first (and only) time she was ever referred to as having been a teacher. More important, this is the first time, after six years in the business, that she was ever mentioned as appearing anywhere.

According to relative Tehran Johnson:


She wasn't technically a teacher. She always worked at nurseries. She would put on plays with the children, make costumes, etc. Even as an older person, in her last years, she worked at her daughter's church daycare center.


The March 28 Billboard, in one of its rare mentions of Fay, said:


Fay Simmons, whose singing of "And The Angels Sing" on the local Semca [sic] label has attracted wide attention, has joined the talent stable of recording artists at the Jolly Joyce Theatrical Agency with offices here [Philadelphia] and in New York City. For the first time under the Joyce banner, Miss Simmons will be featured in the stage show being staged by deejay "Jocko" Henderson which opened March 18 at the Apollo Theater in New York City, for a fortnight stand. Joyce also set Dave (Baby) Cortez to headline the "Jocko" Show. [Cortez wasn't mentioned in the ad; the Coasters were the headliners. I contacted the Jolly Joyce agency, but they no longer had any photos of Fay.]


Finally, with that Apollo appearance, the ice was broken and there'll be more documented gigs (although only some half-dozen of them). On April 29, 1960, she appeared at the Six Fifteen Musical Lounge in York, Pennsylvania. Her band was now the "Royals", rather than the "Royal Dukes", probably because there was a popular Royal Dukes in Allentown.


On May 20, 1960, she began a week at Washington, DC's Howard Theater, as part of the "Variety Highlights Of 1960" show put on by the Jolly Joyce agency. It also starred Steve Gibson and the Red Caps (with Joan Proctor), Dave "Baby" Cortez, the 5 Satins, the Wallace Brothers, Bobby Lewis, and the Clickettes.


Sometime in the spring of 1960, Senca released a watered-down teen version of "Secret Love". It's flip was "Ella Weaver", the same cut that had been on Sharp in 1957. The tunes also appeared on New York City's Jordan label in May. Jordan's "Secret Love" label says "By arrangement with Senca Records"; the flip says "A Senca Records Production".

On May 21, Cash Box made "Secret Love" a Best Bet:


Secret Love (B+): Looks like the Academy Award winner can make the chart rounds once again. This time it's taken for a thumping, teen beat ride by Fay Simmons, who recently scored territorially with "And The Angels Sing." Side can step way out on the national level.

Ella Weaver (B): Undercut's a fine swinging blues'er. Gal's a real talent. Watch her stock soar.


On May 26, Fay and Her Royals were back at the Six Fifteen Musical Lounge in York, Pennsylvania. The ad told us that she was "The Singing Sensation - Direct From The Appallo in New York".



Another Senca release, probably in late June: "Forgive This Fool", paired with the instrumental "Shake It Up" (penned by Robert Geter and Robert Jefferson). Since this was an instrumental, it hints that Fay played an instrument with the Royals, but, like everything about Fay, what instrument is a mystery. The sides were also issued on Jordan in July.

Cash Box reviewed them on August 6, 1960:


Forgive This Fool (B+): Popular blues thrush offers a solid plaintive survey of the bluesy ballad. R&B market will take to the portrayal.

Shake It Up (B): Combo solos in the good upbeat blues arrangement.


Regardless of what genre they thought "Forgive This Fool" belonged in, Fay is starting to sound more like a female version of a Teen Idol.


On September 5, 1960, Fay (no mention of the Royals) was at the Venango Ballroom in Philadelphia.

There were a lot of Fay Simmons releases in 1961. I can't precisely date any of them, nor were any reviewed. Here's a list:


"I Won't Stop Lovin' You" and "Everybody's Doin' The Pony" (written by Robert Geter and Fay Simmons, along with William Jackson) on Senca.

"Don't Slam The Door On My Heart" (the faster version) and "Lonely Girl" on Senca. "Lonely Girl" was another Robert Jefferson composition.

"He's Got The Whole World In His Hands" (the Laurie London tune) and "What's The Reason (I'm Not Pleasin' You?)" (the Fats Domino song) on Jordan (Senca masters).

"Where Is My Love" (a Robert Jefferson tune) and "Bells" on Jordan (Senca masters).

"And The Angels Sing" and "Lover Man" (the old Billie Holiday tune), two more Senca masters, released on Nu-Tone (a New Jersey label).

"Rock And Roll Music" (the Chuck Berry song) and "Far Away" on LT Productions - ca. 10/61. This was a Philadelphia label that seems to have been allied with Quaker Town. I don't know if these were Senca masters also, but I would assume so.


On September 15, 1961, Fay was at the Bongo Bar in Coatesville, Pennsylvania. On November 10-12, she was part of a show at the Ogontz Theater in Philadelphia, along with the Crystals, the Orlons, the Dreamlovers, and Tammy Montgomery.


Fay was back at the Ogontz Theater on December 1, 1961 for a 10-day show that also featured Clarence "Frog Man" Henry, the Dovells, Danny & the Juniors, and Shirley & Lee.


The December 23, 1961 Cash Box let us know that Fay had been signed by Pop-Side Records. This was the Pop subsidiary of Riverside, a jazz label. Her first (and, as it turned out, only) release for the label was "Just To Hold My Hand" (the Clyde McPhatter song), backed with "A Sinner Kissed An Angel" (a tune that Frank Sinatra had recorded back in 1941). They were reviewed in the January 6, 1962 Cash Box:


Just To Hold My Hand (B): Vet thrush tops an infectious R&B-styled jumper for Riverside's pop-directed affiliate. A blues band supports with good-sounding vitality.

A Sinner Kissed An Angel (B): Appealing triplet-backed reading of the lovely mainstay.


Fay and the Royals appeared at the Cove (Hazleton, Pennsylvania), starting on January 16, 1962. This is the last mention of the Royals.


Also in January, "Entranced" and "Rain (In My Heart)" appeared on the Ruthie label. "Entranced" was the original 1955 cut from Piney. "Rain (In My Heart)" (written by Robert Jefferson) sounds older too (and was published by Vir-Cel, as all the Piney tunes had been). Both mention Michelle on organ, as did the Piney cuts (however, now it's spelled "Michell"). Whereas "Entranced" was once credited to Herman Gillespie and Robert Jefferson, now, Gillespie's name had disappeared. They were reviewed in the January 27 Cash Box:


Entranced (B+): Here's something a little different in the moody ballad department. After a narrative opening by the talented lark, she goes into a classy vocal on the very attractive ballad. Heading the sentimental backdrop is an organ. Deserves attention. Diskery is located in Philadelphia.

Rain (In My Heart) (B): Somewhat similar outing for an interesting, sometimes far-out number.


Finally, Billboard got around to reviewing a Fay Simmons record. Well, kind of. "Entranced" appeared in their February 3, 1962 issue in a column called "Limited Sales Potential". Only the titles were given, no reviews or ratings (which would have been only one or two stars for records in that category).

"Just To Hold My Hand" appeared on a March 1962 Popside album called Everybody's Twist Happy. However, the company was confused about how its own name was spelled (it appears on the album as both "Popside" and "Pop-side"). Billboard gave the album three stars in its April 28 edition, but didn't further review it.


Around April 1962 Fay had a release on Venton "Buddy" Caldwell's V-Tone label: "It's A Sin To Tell A Lie" (another oldie; there's a pattern here), backed with "Where Is My Love", a song which had been on Jordan, but re-sung here. This was probably only issued as a promo record before the label was discontinued; it's the last release on the label. It then became the first release on Caldwell's new Palm label in May. The reviews came in the June 9 Cash Box:


It's A Sin To Tell A Lie (B+): Fine-sounding updating of the oldie. Vet thrush warbles with a smooth medium-beat delivery against a solid Latinish arrangement from the full ork. Could move. Jamie is the label's national distributor.

Where Is My Love (B): Meaningful after-hours reading.


I agree with the review of "Where Is My Love". Considering what she'd been turning out lately, it really isn't bad.


On August 1, 1962, Fay (and her All Stars) started at Spider Kelly's in Philadelphia. This is the last appearance I can find for her.


One final single. In mid-1964, the Tuffy label put out "And The Angels Sing", backed with "If This Is Goodbye". Were these Senca recordings? I haven't heard them, but I would think so. Note that Fay's son, Robert, was nicknamed "Tuffy", so, although the label says it's a Quakertown production, it might have been a label owned by Geter.

Fay and Robert Geter were divorced at some point. Remember that, although she married Geter in 1947, it took until 1965 for her to change her name from "Simmons" to "Geter" with Social Security. She changed it again, to Janet Fay Flowers, in February 1981, but given her track record with Social Security, who knows when she re-married? (His name was Walter Flowers.)

Fay Simmons, as Janet F. Flowers, died on May 17, 2000 in Philadelphia. There was, as is too often the case, no obituary.


In 2007, Fay Simmons - R&B Mystery Woman appeared as a "Jordan" CD. It contained 28 of her released tracks, plus "You Hit Me Baby Like An Atom Bomb" (which I talked about above) and "He Hurts Me So", a previously-unreleased tune. The title, based on a single-sided Master Sonic dub and what she's actually singing, should be "He Hurt Me So". There's a female chorus and it's probably from the early 60s.

In 2009 another previously-unreleased track, "The Greatest Love" was included on a Funkadelphia CD called The Philly Sound You Never Heard Vol. 2. This was a collection of songs produced by Morris Bailey in Philadelphia. The tune is a ballad, with chorus, and is definitely a 60s production (especially since Bailey wrote and copyrighted the song in April 1961).

I started off liking Fay Simmons. Her "Whim, Wham, Whop" has been a favorite of mine for a long while. Although there are a few others that I think are good, most of her output does nothing for me. (And, considering her lack of hits, they did nothing for the record-buying public either.)

Special thanks to Brian Lee of Colorradio.com, Jay Bruder, and Victor Pearlin.



GRAND
111 Whim, Wham, Whop / Makin' A Fast Get-A-Way - 8/54

PINEY
103 Tell Me What To Do / Big Joe Mambo - ca. 9/54

RAINBOW
263 Tell Me What To Do / Big Joe Mambo - 10/54

PINEY
110 I'll Always Call Your Name / Entranced - 55

PORT
5002 I Can See Through You / Hangin' Around - 7/57

SHARP
101 Come On Let's Stroll / Ella Weaver - 57

GONE
5029 What's The Matter, Baby? / Rockin', Rollin', And A' Strollin' - 5/58

SENCA
121 Don't Slam The Door On My Heart / Canadian Sunset - 59
122 And The Angels Sing / Please Tell Me I'm Yours - 1/60
123 Secret Love / Ella Weaver - 60

JORDAN
120 Secret Love / Ella Weaver - 5/60

SENCA
124 Forgive This Fool / Shake It Up (Instrumental) - 60

JORDAN
122 Forgive This Fool / Shake It Up (Instrumental) - 7/60

SENCA
125 I Won't Stop Lovin' You / Everybody's Doin' The Pony - 2/61
126 Don't Slam The Door On My Heart / Lonely Girl - 61

JORDAN (presumably Senca masters)
124 He's Got The Whole World In His Hands / What's The Reason (I'm Not Pleasin' You?) - 61
126 Where Is My Love / Bells - 61

NU-TONE
521 And The Angels Sing / Lover Man - 61

LT PRODUCTIONS
1021 Rock And Roll Music / Far Away - ca. 10/61

POP-SIDE
8 Just To Hold My Hand / A Sinner Kissed An Angel - 12/61

RUTHIE
1038 Entranced / Rain (In My Heart) - 1/62

POPSIDE (spelled both as one word and hyphenated on the album jacket)
PLP 502 Everybody's Twist Happy [various artists] - 3/62
Just To Hold My Hand

V-TONE
237 It's A Sin To Tell A Lie / Where Is My Love - ca. 4/62

PALM
300 It's A Sin To Tell A Lie / Where Is My Love - 5/62

TUFFY
9-1964 If This Is Goodbye / And The Angels Sing - 6/64

MASTER SONIC
---- He Hurt Me So - single sided dub - 60s

JORDAN
1001 Fay Simmons - R&B Mystery Woman - 2007
And The Angels Sing
Lover Man
Whim Wham Whop
Making A Fast Get-A-Way
What's The Reason (I'm Not Pleasin' You)
He's Got The Whole World In His Hands
Lonely Girl
Don't Slam The Door On My Heart
Come On Let's Stroll
Ella Weaver
You Hit Me Baby Like An Atom Bomb (previously unreleased)
Tell Me What To Do
Big Joe Mambo
Bells
What's The Matter Baby
Entranced
Rain In My Heart
I Won't Stop Loving You
Everybody's Doin' The Pony
I Can See Through You
Hangin' Around
Please Tell Me I'm Yours
He Hurt Me So (previously unreleased; the CD incorrectly says "Hurts")
A Sinner Kissed An Angel
Just To Hold My Hand
Secret Love
Forgive This Fool
It's A Sin To Tell A Lie
Where Is My Love
If This Is Goodbye

FUNKADELPHIA
PH-14 The Philly Sound You Never Heard Vol. 2 [various artists] - 2009
(A collection of songs produced by Morris Bailey in Philadelphia)
The Greatest Love





Unca Marvy's Home Page
More Articles