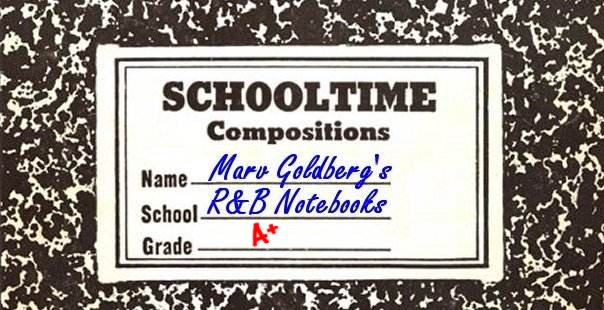 The Feathers

By Marv Goldberg

Based on interviews with Johnny Staton


© 2001, 2009 by Marv Goldberg
There were a lot of Statons; 12 children in all. Strangely, mom and pop and 9 of their offspring were all born in March. Maybe that's why they sang. Maybe it was because dad had been a bandleader. At any rate, in the 40s, five of the siblings sang, as the Staton Family, in the Sweet Home Baptist Church of El Centro, California. Let's list them now, they'll return later in our story: Johnny (lead tenor), Louis (tenor), Lenora (tenor), James (baritone) and Isaiah (bass). Another Staton that everyone (including me) thought was a sibling is noted jazz singer Dakota Staton; however, she was from Pittsburgh. Candi Staton, who Johnny claimed was his daughter, was born in 1943, making that claim impossible.

In the summer of 1950, after Johnny had graduated from High School, he and brother Louis ventured down to Los Angeles to sing. They stayed with another sister and hit every talent show they could find. Sometimes they won, sometimes they didn't, but "Johnny and Louis Staton" at least won enough so that they didn't go hungry. At the end of the summer, Louis returned home to finish school, and Johnny enlisted in the Air Force.

Shipped off to West Palm Beach, Florida, Johnny started as a cook. One day, in 1953, he saw a notice pinned to a bulletin board: they were looking for talent for the Tops In Blue competition (an Air Force singing contest). Johnny entered and won his level by singing a solo version of "Crying In The Chapel."

Then he got the inevitable group together: Dozie McKinley (tenor), Jimmy Marshall (baritone), Charles McCain (baritone), and Bill Rolands (bass). Calling themselves the "Flyboys," they also began to practice "Crying In The Chapel," which won them the second level of the competition.

They sounded so good, in fact, that they were all assigned to Johnny: he could gather them together for practice any time after 2 pm each day. The practice paid off, with the Flyboys winning the third level (the State competition at Tampa). At this point they had a Sergeant Coluda assigned to them. He taught them breath control, singing techniques, and stage presence. Then it was on to the semi-finals in Mississippi. The sergeant warned them ahead of time that they'd be the only black act on the bill. He told Johnny, "you get yourself a woman in the audience and look into her eyes and sing to her." Johnny found a woman in the first few rows and didn't take his eyes off her while he sang. Finally, she began screaming and cheering, which set the whole place off; the Flyboys won.


While the group did a few appearances at some Air Force bases, they never made it to the finals for a very practical reason: Johnny's enlistment was ending and he wasn't about to re-up just to win a contest. There was another airman, by the name of Melvin Broxton, who wanted to take over the group from Johnny, but they just didn't accept him. (Too bad, since when he got out, Melvin Broxton became "Johnny Flamingo.")


[Johnny Staton]
[Sonny Harris]
[Mitchell Alexander]

Once out of the service (in the fall of 1954), Johnny took $3000 that he had saved and came to Los Angeles with siblings Louis, Isaiah, James, and Lenora. They rented a 2-bedroom apartment and went looking for singing jobs. They didn't find much work and one by one the sibs went home until only Johnny and Louis were left doing talent shows. Along the way, Johnny and Louis picked up another pair of brothers: tenor John "Sonny" Harris and his baritone brother Don. To round out the group, bass Mitchell Alexander was added. Choosing a variant of a "bird group" name, they called themselves the "Feathers." (NOTE: at the beginning of the year, there had been a release on Aladdin by Gene Forrest and the 4 Feathers -- "Wiggle"/"Dubio" -- but Johnny says that it had no relation at all to his group. Gene Forrest would become half of Gene and Eunice.)


If you did enough talent shows in Los Angeles in the 50s, you would sooner or later run into Johnny Otis. He suggested to the Feathers that they talk to Peter Morgan (who, along with recording engineer Austin McCoy, owned the fledgling Show Time label on East Vernon Avenue). Their first effort (recorded at McCoy's little studio, on South Avalon Boulevard in Watts) was "Johnny Darling" b/w "Nona," both featuring Johnny's warbling vibrato voice.

At the same time "Johnny Darling" was recorded, Morgan had the Feathers back up June Moy on a song called "Desert Winds." Morgan had discovered this beautiful schoolgirl and was convinced that he could make her a star.


"Johnny Darling," released in October of 1954, took off rapidly as a local hit (reaching #29 in Los Angeles). It was, however, the wrong time to look for a big vocal group hit. "Earth Angel" was also headed up the charts and nothing was even going to come close. Note that in the accompanying ad, the Turbans' "Tick Tock A-Woo" was mistakenly attributed to the Feathers.

The trades called "Johnny Darling" a Tip in Los Angeles on December 4, although it wasn't reviewed until the following week. Other reviews that week went to Fats Domino's "I Know," the Midnighters' "Stingy Little Thing," the Charms' "Mambo Sh-Mambo, the Harptones' "Since I Fell For You," the Blue Dots' "Let Me Know Tonight," The Bees' "I Want To Be Loved," and the Mellow Drops' "When I Grow Too Old To Dream."

Once again, enter Johnny Otis; this time with some bad advice. Soon after the record was released, he convinced them that "Johnny Darling" would never reach its potential because Morgan (whom he had directed them to in the first place) just didn't have the resources to promote it into a national hit. Consequently, he brought the Feathers to Aladdin (once home to the 4 Feathers), where, on November 11, they recorded "I Need A Girl," "Shake 'Em Up," and "Standing Right There," and re-recorded "Johnny Darling." (Note that "Shake 'Em Up" is the third song that mentions white port lemon juice: the 4 Deuces' "WPLJ" and the Bel-Aires' "White Port & Lemon Juice" were the others. This must have been potent brew indeed.)

It's bad enough that they listened to Otis and walked out on their contract with Morgan, but to add insult to injury, at the very end of November, Aladdin released its version of "Johnny Darling" to compete with the Show Time version! A trade paper noted that Aladdin had taken over the Feathers' recording of "Johnny Darling," in the mistaken belief that the masters had been leased by Aladdin for national distribution, rather than that the song had been re-recorded. Actually, if you're not listening too closely, the two versions sound very much alike (although Aladdin added some nice vibes, presumably played by Johnny Otis).

In January 1955, Aladdin released its second Feathers' record: "I Need A Girl" b/w "Standing Right There" (on which Johnny does a duet lead with Louis). ("Standing Right There" was a re-titled "Let's Start All Over Again," which had originally been recorded by Nolan Lewis, singing with the Buddy Johnson Orchestra.) They were reviewed on February 19, along with Chuck Willis' "Lawdy Miss Mary," the Robins' "Whadaya Want?," the Sandmen's "Somebody To Love," Linda Hayes and the Platters' "Oochi Pachi," Bobby Relf and the Laurels' "Farewell," Arthur Lee Maye and the Crowns' "Oochie Pachie," and the Street Singers' "Caldonia's Mambo."

Peter Morgan was mad, but it took him until March of 1955 to seek an injunction against Aladdin, to prevent further sales of their version. By that date, however, the record had come and gone, and it was largely an empty gesture. The blurb about the lawsuit, however, makes for fun reading. The group was referred to as "John Stratton and His Feathers," the original company was called "Showtime," and the song itself was mangled as "Johnny Dollar." Any questions?

Presumably Aladdin told the Feathers to take a hike after Morgan instituted his lawsuit, since there were no further Aladdin sessions.

So the prodigal Feathers returned to Show Time, recording "Why Don't You Write Me." At that point, the group fell apart, and the flip wasn't by the Feathers, but a cute Johnny and Louis Staton duet: "Busy As A Bumblebee." "Why Don't You Write Me" was released in April 1955, and might have done very well, had not the Bihari Brothers seen potential in it; they gave it to the Jacks to cover, and it's that version that's remembered today by all but a handful of collectors. Note that some copies of "Why Don't You Write Me" have the 5 Stars' "Where Did Caledonia Go?" as the flip.

"Why Don't You Write Me" was reviewed (receiving a "poor" rating) on April 30. Other reviews that week were for the Penguins' "Don't Do It," Fats Domino's "Ain't It A Shame," the Aladdins' "Remember," the Inspirators' "If Loving You Is Wrong," the Marigolds' "Rollin' Stone," the Spence Sisters' "Do Bop Sha Bam," the Val-Tones' "Siam Sam," and the Dominoes' "Love Me Now Or Let Me Go."

After the break-up, Sonny Harris joined the Lamplighters (Sharps, Rivingtons, etc.) and Mitchell Alexander wound up in the Chargers (on RCA).

The next Show Time release was "Crashing The Party," issued in August 1955. This had Johnny Staton (tenor), Louis Staton (tenor), James Staton (baritone), Isaiah Staton (baritone), and Ray Anderson (bass lead). One of music's more interesting singer-orchestra interactions can be found in this little playlet about juvenile delinquent life: when it comes time for the band to take the bridge, Ray yells out the almost obligatory "Blow!" The only problem is, the instrument that was supposed to "blow" turned out to be a guitar! Its flip was "Love Only You," which dropped Ray Anderson, and brought in sister Lenora Staton, who does a duet lead with Johnny. This same group re-recorded "Why Don't You Write Me" for Johnny Otis (with vibes), but it was apparently never released.

"Love Only You" was reviewed on September 10 along with the Moonglows' "In Love," the Empires' "I Want To Know," the Chimes' "Zindy Lou," and the Sheiks' "So Fine."


In late 1955, the one-year contract with Morgan had run out and there was no money coming in. So Johnny responded to an overture from Hollywood Records (owned by Donald Pierce, who had bought out former partner John Dolphin). He formed a new group of Feathers: Roy Allen (tenor), Rene Beard (second tenor), Karl White (baritone), and Cleo White (Karl's brother; bass). Rene was the brother of the Little Rascals' Matthew "Stymie" Beard (the one with the derby) and had also been in the movies as a child, having made two shorts for Hal Roach, as part of a team called "Dis & Dat." Both Rene and Cleo had recently been in the Jayhawks and are on the recordings of "Stranded In The Jungle" and "Counting My Teardrops." They recorded "Lonesome Tonight" and "Dear One" for Hollywood (released in January 1956), plus the unreleased sides "Golden Vow," "Church Steps," and "When I Lost You."

"Lonesome Tonight" and "Dear One" were reviewed on February 4, along with the Turbans' "Sister Sookey," Shirley & Lee's "A Little Word," Varetta Dillard's "Darling, Listen To The Words Of This Song," the Jacks' "How Soon," the Counts' "To Our Love," and Dean Barlow's "As God Is My Judge."

[I originally said: "When this group fell apart, Carl White became another 'Feather' who joined the Lamplighters (Sharps, Rivingtons, etc.). He was also featured in Carl White and the Ebbtides and Carl Ell and his Buddies." However, they were two different singers; the one in the Feathers was "Karl White"; the one in the Sharps and the Ebbtides was "Carl White." All these Feathers other than Johnny Staton (that is, Rene Beard, Karl White, Cleo White, and Roy Allen) then became the Gladiators, releasing "My Baby Doll"/"Girl Of My Heart" on Johnny Otis' Dig label in March 1957 (with Rene leading both sides). In 1960, with second tenor Billy Mann in place of Roy Allen, they recorded as the Glens for Laitini ("Cherish My Love"/"A Little Less Talk"; Billy Mann led "Cherish" and Rene fronted "Talk"). That record was re-released on Sudden in the following year.]

Soon after this, there was a session in which the Staton brothers (Johnny, Louis, Isaiah, and James) backed up Jesse Belvin. At least 3 sides were done: "Betty My Darling," "Dear Heart," and "(This Is My) Love Song." Johnny told Jesse that he didn't want any money for the session, just "put the Feathers' name on the label" (which never happened). This is ironic in a way: when "(This Is My) Love Song" was released in the 70s, it was credited, for unknown reasons, to "Jesse Belvin and the 5 Keys." "Betty My Darling" and "Dear Heart" were released in February 1956, but don't seem to have been sent out for review.

Some time after this, Johnny once again teamed up with Roy Allen and the White Brothers (Carl and Cleo), recording "Daddy Must Be A Man" and "Oh, Wishing Well," for producer Jim Aguirre. At the recording session, someone asked "What are you guys called?" For some reason, Cleo yelled back "The Unforgettables." The tunes were recorded around 1957 or 1958, but weren't released until 1961 (on Aguirre's Pamela label). When he heard them many years later, Johnny was surprised; he was unaware that they'd ever been released at all!


By 1959, Johnny had given up on the name "Feathers," having formed a group called the "Individuals." They consisted of: Roy Allen (tenor), Joe "J.W." Cummings (baritone), and Art Ward (bass). They recorded a novelty tune called "Jungle Superman" for Peter Morgan (yes, Show Time was still around). This was in a Coasters/Olympics "playlet" vein. The flip was "I Met Her At A Dance," although when Morgan re-released "Jungle Superman" a few months later, the flip had changed to a nicely-done remake of the Feathers' "Dear One."

There's a wonderful publicity shot of the Individuals in their "Jungle Superman" costumes. They actually wore them once onstage, for a show at Los Angeles' Orpheum Theater (which also featured Jackie Wilson, Brook Benton, and Don & Dewey). The Individuals worked quite a bit, even doing some background work behind Jan and Dean. Johnny himself provided some backing vocals behind Ricky Nelson.

The most recent incarnation of the Feathers occurred in 1989, when Johnny got together with tenor Dave Antrell, baritone Jewel Akens, and bass Jimmy Colbert to record several sides for the Classic Artists label. Most of the songs were released on Classic Artists: "Charlene," "Irene My Darling," "More Than Enough For Me," "At The Altar," and "A Girl Like You," but "Ride On Santa" surfaced on a 1993 Clifton Christmas album, featuring various groups.

Although Johnny never made much money in all his years of singing, he still said: "I loved it; we got a lot of publicity. People liked us."



Special thanks to Kitty Karp, Mitch Rosalsky, and Jim Dawson. Photos courtesy of Eddie Gries of Relic Record Reproductions.


THE FEATHERS
SHOW TIME
1103 Desert Winds (JM)/[Castle Of Dreams - June Moy, no group] - 10/54
1104 Johnny Darling (JS)/Nona (JS) - 10/54

ALADDIN
3267 Johnny Darling (JS)/Shake 'Em Up (JS) - 11/54
3277 I Need A Girl (JS)/Standing Right There (JS/LS) - 1/55

SHOW TIME
1105 Why Don't You Write Me (JS)/[Busy As A Bumblebee - Johnny And Louis Staton] - 4/55
[alternate flip: Where Did Caledonia Go - 5 Stars]
1106 Love Only You (JS/LN)/Crashing The Party (RA) - 8/55

HOLLYWOOD
1051 Lonesome Tonight (JS)/Dear One (JS) - 1/56
1056 Betty My Darling (JB)/Dear Heart (JB) - 2/56

UNRELEASED HOLLYWOOD:
Golden Vow (JS)
Church Steps (JS)
When I Lost You (JS)
(This Is My) Love Song (JB)

PAMELA (as the Unforgettables)
204 Daddy Must Be A Man (JS)/Oh, Wishing Well (JS) - 1961

CLASSIC ARTISTS
109 Charlene (JS)/Irene My Darling (JS) - 5/89
117 More Than Enough For Me (JS)/[Happy Holiday - Jaguars] - 12/89
125 At The Altar (JS)/A Girl Like You (JS) - 3/91

CLIFTON Christmas Album (CD): Christmas In Harmony
3004 Ride On Santa (JS) (a Classic Artists master from 1989) - 1993



THE INDIVIDUALS
SHOW TIME
595 Jungle Superman (ALL)/I Met Her At A Dance (JS) - 6/59
598 Jungle Superman (ALL)/Dear One (JS) - 10/59
(also released as Red Fox 105)


LEADS
JS = Johnny Staton; LS = Louis Staton; LN = Lenora Staton; RA = Ray Anderson
JM = Feathers backing June Moy (no label credit); JB = Feathers backing Jesse Belvin (no label credit)




THE GLADIATORS
(The "Lonesome Tonight" Feathers group without Johnny Staton)
DIG
135 Girl Of My Heart (RB)/My Baby Doll (RB) - 3/57

LAITINI (as the Glens, with Billy Mann in place of Roy Allen)
6666 A Little Less Talk (RB)/Cherish My Love (BM) - 60
Re-released on Sudden 104 in 1961)


LEADS: RB = Rene Beard; BM = Billy Mann



Unca Marvy's Home Page
More Articles