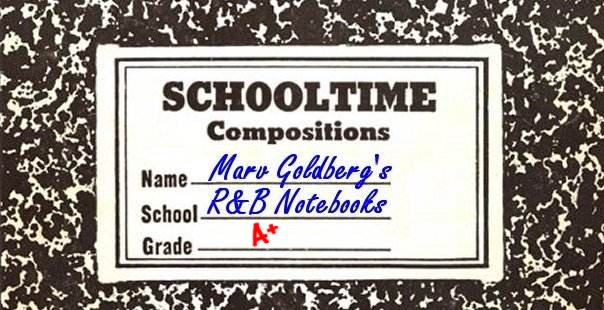 The Modern Flamingos

By Marv Goldberg

Based on interviews with Terry Johnson
Eddie Edgehill, and Tony Drake


© 2006, 2009 by Marv Goldberg
Note: This is a sidebar to the main Flamingos article. It is not intended to be either a complete history of the Modern Flamingos or even a stand-alone article.


It didn't take Terry long to put together his own Flamingos group (the "Modern Flamingos"). He was eventually joined by Nate Nelson, who had also been fighting with the Careys and had left a few weeks after Terry. However, Nate first tried a solo career, releasing "Once Again"/"Tell Me Why" on Harold Logan and Lloyd Price's Prigan label in August 1961.


The first Modern Flamingos group consisted of Terry Johnson (tenor and guitar), Kent Peeler (tenor; former lead of the Dreamers on Grand and Rollin'; he would lead on the songs that Nate Nelson had led), Tony Drake (baritone; he would lead on the songs Tommy Hunt had led), Troy Anthony (tenor), Eddie Thomas (bassist), Bill Hawks (organ), and Carl Chambers (drums).


Tony Drake had wanted to sing in a group and idolized the Flamingos, meeting them once when they'd played the Uptown Theater in Philadelphia. One day in 1961, at the very time when Terry was trying to put a group together. Tony saw him and approached him. Terry asked if Tony was a singer. His reply was "Yes, I sing with a group." (He made that up on the spot. "I so badly wanted to be part of a group," said Tony.) Terry arranged for Tony to audition for him and Nate Nelson, but the audition went badly. "I was so nervous, I couldn't sing," Tony admitted. Nate wrote him off on the spot, but a couple of months later, Terry called to give him another chance; this time it worked.

Tony left after about a year, to be replaced by Nelson Dupree. All the others had remained the same during that time. Tony then went off to become a Soul singer and songwriter (he recorded "Let's Play House" and wrote "Living In The Footsteps Of Another Man" for the Chi-Lites).

The Modern Flamingos played the Apollo the week of March 1, 1963. Later that spring, when they were playing a gig in Pittsburgh, Joe Rock, a local producer who'd worked with the Skyliners, approached them about recording. Overnight, Terry and Nate wrote a tune called "Let's Be Lovers." They recorded it for Atlantic's Atco label, coupled with a song that Rock provided: "Walk Softly Away." The songs were released in June 1963. However, they couldn't call themselves the Flamingos, so they became the "Starglows." The other singers were Hardy Hall (bass; former member of the Belltones on Grand), Larry Jones (second tenor), and someone remembered only as "Shug." Joe Johnson played the organ. (Note that by now, all of the originals were gone.)

Both sides featured the duet lead of Terry and Nate, and they sounded a lot like the Flamingos. Too much like the Flamingos, in point of fact. The record started taking off in Pittsburgh and Philadelphia and George Goldner heard it. Immediately guessing who the singers were, he took his complaint to Atlantic: he'd put too much money into the Flamingos, he cried. Atlantic buckled and withdrew promotion for the disc.


Terry's Flamingos continued to work major night clubs and resorts throughout the country. In time, Nate and Terry found they had differing opinions on the direction the group should take: Terry wanted to keep recording; Nate just wanted to work. In 1966, Nate left to join the Platters. At that point, the Modern Flamingos were reorganized. Terry hooked up with some members of Philadelphia's Del-Knights (second tenor Eddie Edgehill, first tenor Warren Sherrill, bass Jerry Abel, and drummer Duke Johnson), as well as Sonny Ross (first tenor, second tenor, and baritone) and Eddie Thomas (bassist). Warren Sherrill and Eddie Edgehill stayed with the Modern Flamingos for about a year

Around 1967, Terry took his 1966 Cadillac and relocated to Detroit to work for Motown. Smokey Robinson got him there under the pretense of becoming an artist, but, in truth, they wanted him as a writer and producer. It worked out well: in time, Terry became Smokey's writing and producing partner. He ended up writing, arranging, and producing for most of Motown's artists: the Miracles, the Four Tops, the Temptations, the Supremes, Martha Reeves and the Vandellas, Edwin Starr, the Spinners, Bobby Taylor and the Vancouvers, Jimmy Ruffin, David Ruffin, Mickey Denton, Blinky, and others. He eventually did get to do some recording, having a couple of releases on Motown's Gordy subsidiary in 1969 and 1970. Although he was with Motown from 1967 to 1974, he still managed to appear with his Modern Flamingos group whenever they got a gig.


Terry Johnson's Flamingos are still performing in 2012. In early 2013, Terry is due to release a new CD celebrating the 60th anniversary of the Flamingos: "The Flamingos: Ambassadors For Romance." The thirteen selections include: "You, Me, And The Sea," "When I Fall In Love," "I Only Have Eyes For You," "It Had To Be You," "Who Can I Turn To," and "I'll Be Home."




Special thanks to Theresa Johnson.



THE MODERN FLAMINGOS
ATCO (as the Starglows)
6272 Let's Be Lovers/Walk Softly Away - 6/63

Both sides have duet leads by Terry Johnson and Nate Nelson






Back to the Flamingos main article
Unca Marvy's Home Page
More Articles