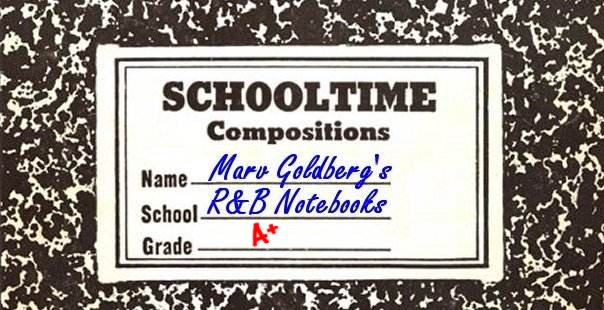 LORENZO FLENNOY
& THE FLENNOY TRIO
By Marv Goldberg



© 2017 by Marv Goldberg
[AUTHOR'S NOTE: I developed an interest in pianist Lorenzo Flennoy (and the Flennoy Trio) while I was researching Mabel Scott. In a way, finding out about him was the opposite of learning about Mabel: most of what was written about him was of the factual (if mundane) variety and his private life is very obscure. I should mention that many of the pages from the California Eagle that I reference are badly preserved (or were badly photocopied) so that I can't always get an exact date, although I can always figure out the month and year.]

[A NOTE ON MUSICIANS: Many of the articles contained the names of all the band members, even when there were around a dozen of them. However, with musical aggregations more than with vocal groups, members tended to come and go and return at a bewildering pace. For example, the members of "Lorenzo Flennoy & His Harlem Maniacs", reported on August 9, 1935, differ from those of "Lorenzo Flennoy & His Orchestra", reported on August 23, 1935, only two weeks later. Thus, membership is to be taken as a snapshot on a given date, nothing more. The name of his aggregation also changed constantly.

Aside from the musicians listed in papers, many have claimed to have been members at one time or another (or have had others claim it for them). Although I can't find any definitive proof, I have no reason to doubt them. They include: Don Byas (tenor sax), Buddy Collette (alto sax), Charlie Mingus (bass), Loyal Walker (trumpet), and Bill Douglass (drums). With the huge pool of available musicians in Los Angeles, there must have been dozens of others over the years.]

[A NOTE ON THE PHOTOS: I've tried to visually document the members of all of Lorenzo's small groups. Some of the pictures, taken from newspapers or too-small photos of bands, are pretty bad. Let me know if you've got better ones. Even the photos of Lorenzo himself could be better.]



Lorenza Orlando Flennoy was born June 26, 1910, in Los Angeles, to Ollie E. Flennoy (from Kansas) and Lenna Cox (from Georgia), who had married in 1908. His actual given name was "Lorenza", which is found in a couple of censuses and City Directories, as well as in some advertisements. Sometimes his middle initial is seen as "A", but when he copyrighted some songs, it was as "Lorenzo Orlando Flennoy". Fortunately, until 1958, there was never anyone else named "Lorenzo Flennoy" (a real rarity for me), so, regardless of middle initial, it's always him we're talking about.


Lorenzo had a younger brother, Otis Flennoy (born September 6, 1912), who was also a musician. Their father, Ollie, was the president of an organization that sponsored the Wonder Band in May of 1926; 13-year-old Otis was the drummer. Otis went on to be a drummer in some bands in the 1930s, but seemingly drifted out of the entertainment field sometime in the 1940s.

The first mention I could find of the Flennoy family in the news is the October 1908 marriage of Ollie and Lenna. Next is a 1918 notice that Ollie and Lenna were no longer responsible for the debts of Ollie's father, Henry F. Flennoy. Then, there was Ollie's brother, Archie Flennoy, who was a Los Angeles patrolman (and pitcher for the police department's baseball team). These items have nothing to do with our story, but you can't say I'm not thorough.

As a teenager, Lorenza attended Jefferson High School, future home of the 4 Blackbirds (whom he probably knew), Arthur Lee Maye & Crowns, the Turks, [some of] the Penguins, and [most of] the Flairs. Brother Otis also attended Jefferson, where he'd been on the track team.

The first mention of Lorenzo himself was in the May 6, 1932 California Eagle. It says that Tommy King has a "lucrative position with Lorenzo Flenois [sic] band...." it didn't say who Tommy King was, nor anything about his lucrative position, but at least we know that, at age 21, Lorenzo already had his own band.

The September 23, 1932 California Eagle tells us that Lorenzo Flenoy [sic] and his band played for the Jolly Dukes at the Savoy Ballroom in Los Angeles. (Lorenzo was strictly a homebody. In the 40 years of his career, I can only find a handful of instances when he played outside California. Although there were mentions of proposed tours, as far as I can tell, he never actually made one.)

A small glimpse into his personal life is when he took out a license to marry Roberta Kline in November 1932. Keeping it in the family, brother Otis wed Roberta's sister, Maude Kline, in June 1933. Lorenzo married several times; his marriages and divorces are such a mess that I'm unable to keep them straight.


In 1934, Lorenzo's band played for Saturday afternoon dances at the Elks Hall and Sunday gigs at the Lincoln Theater. If they had a name other than the Lorenzo Flennoy Orchestra or Band, it wasn't recorded. On August 23, 1934, "Lorenza Flennoy" and his 10-piece band played at the grand opening of Sunset Garden on South Central Avenue.

And then, they began playing at Ben and Pete Rizzotto's Club Alabam, on Central Avenue, next door to the Dunbar Hotel. (Note that their name really is "Rizzotto", but is generally misspelled in various ways in articles.) I get the feeling that the ownership of the club was more complicated, with bandleader Curtis Mosby (brother of Esvan Mosby of the 3 Chocolateers) actually owning it and the Rizzotto brothers managing it.


The earliest I can find Lorenzo's name linked with the Club Alabam is in late May 1935, although they may have been there a while.


In 1935, Lorenzo's aggregation was sometimes billed as the "Harlem Maniacs", although others (including Cab Calloway in 1932 and Duke Ellington in 1934) had used that name. It was also "Harlemaniacs" or just "Maniacs". The August 9, 1935 California Eagle had the headline "Harlem Maniacs To Go On Road". It named "Ben Rizzotti" (a common misspelling) as their manager and is mostly a puff piece, but it does give the names of the band members: Lorenzo Flennoy (piano), Oscar Bradley (drums), Vernon Gower (bass), Elijah "Buddy" Harper (guitar/banjo/arranger), Raymond Tate (trumpet), McClure "Red Mack" Morris (trumpet), Calvin Temple (trumpet), Oliver "Big Six" Reeves (tenor sax/clarinet), Jack McVea (sax/clarinet), Kirtland "Kirk" Bradford (sax/clarinet), and Bert Johnson (brother of Cee Pee Johnson; trombone).

On August 21, the Harlem Maniacs played for the Beau Brummels Club at the Club Alabam. The August 30, 1935 California Eagle, always first on the scene with information you need to know, assured us that: "The ladies wore gorgeous gowns of pastel shades - such a vision of loveliness can never be equaled." [italics mine] Give up, girls, you're wasting your time even trying to outdo them.

In the August 23, 1935 California Eagle, Lorenzo was called the "Youngest Band Leader In West" at age 25. The article gives some of his background, although I'm always skeptical about these things:


During the course of his musical education he took two years of piano during the 1926-27 sessions at the famous Wilkins Piano Academy [which, unlike many of the institutions named in these blurbs, actually existed]. Supplementing this by personal instruction under able tutors and his own original developments of harmony theories, with close study applied, he entered [trumpeter] Charles Echols' band [the Ebony Serenaders] then located at the beautiful Savoy. He was with Echols three years. After this, he organized his own band and at various times headed groups of five or six until as the years passed on he built up his present body of 11 pieces nine months ago.... Since their debut daily over Station KMTR, their popularity has increased and big crowds are drawn to the Alabam nightly by their infectious dance and show music.


Once again the lineup was named, but, only two weeks after the last list of members (on August 9), a couple had changed: Lorenzo Flennoy (piano), Oscar Bradley (drums), Vernon Gower (bass), Elijah "Buddy" Harper (guitar/banjo/arranger), Raymond Tate (trumpet), McClure "Red Mack" Morris (trumpet), Teddy Buckner (trumpet), Oliver "Big Six" Reeves (tenor sax/clarinet), Jack McVea (sax/clarinet), Mike Walker (sax), and Bert Johnson (trombone).

As the above article states, in 1935, Lorenzo Flennoy's Orchestra began a series of radio shows on Los Angeles' KMTR. Broadcasts started on July 25, but initially they were just referred to as the "Club Alabam Orch." The July 26 California Eagle said: "A new band [unidentified] has been added to KMTR's nightly musical entertainment. Music comes remote from Club Alabam in the heart of the city's Sepia Strip. Try the station at 10:30 and see how you like the foot blisterers." I believe that the first time Lorenzo's name appeared in the radio listings was on August 27. Through March 1937, they'd broadcast daily at 10:30 PM (and, occasionally, at other, additional, times). He'd be listed as "Lorenza" and "Lorenze", but most often "Lorenz". It took until February 2, 1937 for him to be listed as "Lorenzo".

The same issue of the Eagle said that, on August 31, there would be a big matinee dance in Anaheim (not yet the home of Disneyland), with music by Lorenzo Flennoy and His Maniacs. Prior to that, on August 25, "Lorenzo Fleming" and His Maniacs had played for the Juliettes' matinee dance at the Elks Hall. At the time, they were at the Tip Top Inn in San Diego. They'd be back at the Elks Hall on September 6 for a Labor Day dance.

Lorenzo's photo was in the September 27 California Eagle along with a short blurb about the Harlem Maniacs appearing at the Club Alabam.

The September 20, 1935 California Eagle reported that Lorenza Flennoy and His Harlemaniacs had been at the Lincoln Theater the past week. Most sources would call him "Lorenzo" (his usual professional name), but this one had his real name (as did others; I'll use whatever name was in the article). The same issue had a paragraph that said: "FLENNOY'S FAMOUS band, which has skyrocketed to the most popular dance show and radio band on the coast since they began their afternoon broadcasts [actually at 10:30 PM], is being awaited for every evening [hey, I didn't write this] over the radios of many homes. Broadcasting dance music from the Club Alabam, they are furnishing tunes for stepping to many parties held in both colored and white homes. Lorenzo Flennoy, the coast's youngest band leader, is scheduled to invade the east with them this winter under the booking of their manager, Ben Rizzotti, to whom they are under a five year contract."

Must have been an interesting contract, since the band members were continually changing. Presumably, only Lorenzo was under contract to furnish a band, whomever it might have contained. [And, they never went East.]


It was just "Lorenzo Flennoy and his Orchestra" in the ad announcing the fifth anniversary celebration of the Club Alabam on November 15, 1935. Performers included Dickie Walker, Johnny Taylor, the "3" Rockets, Ernestine Porter, Betty Treadville, Lillian Randolph, and Eddie Anderson (more than a year away from becoming "Rochester" on the Jack Benny Show). Someone's math was a little off, however. The Club Alabam actually opened on September 4, 1931 on the site of the former Apex Club, which had been owned by Curtis Mosby. The band, at that time, was Leo Davis & His Alabam Mi-Tee Orchestra.

The November 27, 1935 Club Alabam ad referred to him as "Lorenzo Flennoy and His Radio Orchestra".


There were various MCs at the Club Alabam at this time. One of them was Ceelle Burke, whose name defied spelling in most blurbs (spelled "Ceelle", it was pronounced "C.L."). Another was Herbie Jeffries. (Get used to it, gang. Future singer and movie actor Herb Jeffries is always referred to as "Herbie" during this time, even in his own Christmas messages to his fans.)

That same issue mentioned that Lorenza Flennoy and his orchestra would play "The New Moonlight Waltz", a new composition by 22-year-old songwriter James Boswell. Be at the club at 10:30 on January 1 to hear it played, or tune in to the KMTR broadcast.


There was a Christmas greeting from "Lorenza Flennoy and His Band at the Club Alabam" in the December 20, 1935 issue of the California Eagle.


The April 10, 1936 California Eagle had a Club Alabam ad that invited you to "Dance To The Scintillating Music Of Lorenzo Flennoy And His Radio Orchestra". What's more, it ran a photo of the entire aggregation. Unfortunately, I can't identify anyone other than Lorenzo (and it helps that he's seated at the piano).


The May 15 Eagle talked about the show presented by the Orchid Girls Club at the Club Alabam a few days previously. "Lorenzo Flennoy and his Harlem Maniacs, as usual, pleased the large crowd of frolickers." This is the last instance I can find of the "Maniacs" name being associated with him. The May 22 edition said that he "deserves a lot of credit for the great improvement in his brass section" (without explaining why, of course).

Lorenzo abandoned the Alabam to appear at Papke's New Harlem Night Club on June 28, 1936 for a dance given by the Kappas, a fraternity.

On August 10, "Lorenzo Flennoy and his swing band" did another fraternity party, this time for Alpha Phi Alpha, at the Alabam.

Some of the blurbs of the time were somewhat strange. Take this one, from the September 11, 1936 California Eagle: "If it wasn't for the loud mellophone playing of Moorhead, who is with Lorenzo Flennoy's Club Alabam orchestra, in the Labor Day Parade, it is said that he wouldn't have been seen, because he was the shortest musician marching." Forgetting that most people would have no idea what a mellophone was (I didn't; it looks somewhat like a trumpet and is used in marching bands), who would know who "Moorhead" was, since a first name wasn't given? He turns out to be Willie "Baron" Moorhead - trombone, trumpet, and arranger.

Another example, from the November 6 California Eagle: "Lorenzo (piano) Flennoy has recently added to his band a new 'Cat' on sax (Kennroy) who hails from Texas, taking the place of "Fuzzy" Gower...." Martin "Fuzzy" Gower, a sax player, was the brother of bassist Vernon Gower, whom I mentioned above. I have no idea when Fuzzy joined. I also have no idea who "Kennroy" was. Again, no first names were mentioned. The name "Kennroy" is pretty rare and I don't think the paper got it right. My guess is that he's really Myers Kennedy, who's mentioned in a December 1936 (can't make out the day) California Eagle article: "Myers (sax) Kennedy, recently from Louisiana where he 'swung' with Papa Celestin and his band in New Orleans is really doing his 'stuff' with Lorenzo Flennoy these nights down at the Club Alabam."

On September 7, 1936, Lorenzo Flennoy's Band ("The 11 Cats") played at the Dahlia Girls' matinee Labor Day dance at La Manica. (Admission is only 50 cents.)

There was never much in print about Lorenzo's brother, drummer Otis Flennoy, but on October 10, 1936 he was part of the Thelma Porter troupe that sailed to Honolulu for a 5-month engagement. The troupe included bandleader Duke Upshaw (Thelma's husband), Ernestine Porter, Gladys Jackson, David Booker, Jack Bratton, and someone named "Cali Fornia". When they returned the following year, the February 20 California Eagle assured us that the engagement "was the stellar attraction of Hawaii." In spite of that, nothing ever said where they played. In July 1937, Otis was drummer with pianist Lincoln McCoy's "Ebony Van de Kampers", who were, supposedly, employees of Van de Kamp's Holland Dutch Bakers. The only other band member I've heard of is trumpeter Cappy Oliver.

A December 1936 entry in the California Eagle (unknown date) talked about one of Flennoy's arrangers, Elijah "Buddy" Harper: "Buddy (guitar) Harper, Red (bass) Calandar [sic], and Fletcher (piano) Smith are some of the 'Ace' arrangers in this locality. Buddy at present is doing the arranging for Lorenzo Flennoy's Band at the Club Alabam as well as for the floor show. His arrangement on 'Alabam Swing' and Herbie (M.C.) Jeffries new tune 'Your Sunday's [sic] Are Reserved' are really 'killers'."


One nice thing about the California Eagle is that, for several years, around Christmas time, they ran a page of "Seasons Greetings" from (mostly) local Los Angeles entertainers. The December 19, 1936 issue had one from "Lorenza Flennoy and His Band" at the Club Alabam. The Harlem Maniacs were still around, but by the end of 1936, the name had been taken over by bandleader/trumpeter Charlie Echols (with whom Lorenzo had once played); some of the musicians had been with Flennoy. This is actually the last time I can find the Harlem Maniacs name being used.

1937 started off with this California Eagle entry of January 15: "Paul (trumpet) Campbell is really doing some fine arranging for Lorenzo Flennoy's band at the Club Alabam. His arrangements on 'Linger Awhile' and 'I Love You Truly' are really 'tops' and deserve the highest of recognition." The article went on to say that "William (sax) Griffin is now 'swinging' with Lorenzo Flennoy's band at the Alabam and also doing some fine arranging for the band."

Here's what the California Eagle of an unknown date in January 1937 had to say: "Wallace (sax) is now doing his stuff with Lorenzo Flennoy's band at the Club Alabam. He took Kennedy's place. The latter is swinging with another band." They come so close to actually telling you something that you want to cry. "Wallace" is Wallace Bovaland, If they're actually talking about Myers Kennedy, he ended up in a band along with trumpeter Dootsie Williams (but whose band it was seemed to be beyond the ability of the columnist to report). Dootsie, of course, would start Dootone Records in the 1950s.

Lorenzo's Club Alabam radio show was moved to 9:30 PM on January 26, but it only had a short while to go: the last broadcast was on February 28, 1937. On April 9, the California Eagle reported that they'd recently given up their KMTR show because (it said) the Rizzotto Brothers had decided that the band was so popular that a much larger radio station was needed. Sounded good for the article, but they never made it to a network station (and it was years before there was another radio listing for them).


In February 1937, Lorenzo Flennoy's orchestra was part of the "Voodoo Fantasy" revue at the Club Alabam, along with Herbie Jeffries, Lenora "Little Bit" Brown, the Six Lindy Hoppers, and a new dance team called "Andy & Flink". (Flink was Flink Moore, who'd claim, in 1938, that he'd been the originator of the "Peckin'" dance that brought fame to the 3 Chocolateers.)

The April 9, 1937 California Eagle article once again named the band members, on the occasion of their third year at the Club Alabam. It said that Lorenzo had organized his first band four years previously and played for a year at the Rose Room Ballroom (presumably the one in San Bernardino), after which they were booked into the Club Alabam. These were the members of the band on the day that the article was submitted to the paper: Lorenzo Flennoy (piano), Oscar Bradley (drums), Vernon Gower (bass), Ceelle Burke (guitar, vocals, MC), Paul Campbell (trumpet, arranger), Raymond Tate (trumpet), Jimmy Beard (trumpet), William Griffin (sax, arranger), Wallace Bovaland (alto sax), Oliver "Big Six" Reeves (tenor sax), and Willie "Baron" Moorhead ("world's shortest trombonist").

Ceelle Burke was gone by the end of May, since he now had his own band, appearing at the Cliff Dwellers Cafe. He was touted as a composer, as well as a guitarist, vocalist, and MC. The April 30, 1937 California Eagle managed to mix up the two bands (and leave out a line or two from the article besides, although they spelled "Ceelle" correctly)


Ceelle (guitar-vocalist with Lorenzo Flenoy's [sic] band at the Club Alabam) Burke is becoming one of the country's recognized song writers. His tune "Tropical [line missing and title never finished; it's "Tropical Moonlight"] by that outstanding ace arranger of the Irving C. Mills Publishing co. (Will Hudson) and is now being played by the leading bands of the country. Ceelle and his recording band has also recorded this tune for the Master records controlled by Mills co. and also has recorded some other fine tunes for the same concern. Irving C. Mills is at present in L. A. and this week Ceelle and his band will record the following tunes, "Lonley [sic; and should be "Lovely" anyhow] Hannah", by Ceelle, "I Still Regret", written by Buddy (guitar-arranger) Harper, and "Spanish Guitar", by Leon Rene, writer of that famous tune "Sleepy Time Down South". The following "cats" will do the recording, Herbert "Bumps" (tenor) Myers, Jack (baritone) McVey [sic], Vernon (bass) Gower, Buddy (guitar) Harper, Paul (trumpet) Campbell, Cotche (clarinet) Roberts, Lee (drums) Gibson, and the leader Ceelle (guitar) Burke. Another of Ceelle's tunes "Congo Rhythm" has been recently recorded by that nationally known rhythm quartet the Four Jones Bros.


So, did they mean that Burke had been a member of Lorenzo's band or still was? Some of the musicians mentioned had been members of Lorenzo's aggregation in early April. It's really hard to keep track of Los Angeles musicians. While it says that Burke and his band recorded "Tropical Moonlight" for the Master label, it was never released. I can find many examples of the sheet music, but not a single recording of the song.

[I do have to say that I appreciate the columnists of the time giving the instruments that the members play. And, if you don't know, "tenor" and "baritone", in this context, refer to kinds of saxophones. It's probable that "Cotche Roberts" is actually Caughey Roberts, a saxophonist and clarinetist who was also with Count Basie and Roy Milton.]

Trombonist Willie "Baron" Moorhead was mentioned in a June 4, 1937 article in the California Eagle that talked about his new arrangement of "The Song Of India". Earl Hines was using it, as well as "a few other local bands", including Flennoy's. It said he was the featured trombonist, but as far as I can tell, Flennoy only ever used one trombonist at a time in his bands, so being featured goes without saying.

The June 11 California Eagle reported that the Flennoy Ork. had a great new arrangement of "Nagasaki", arranged by sax player William Griffin. Not only that, but the band had a new theme song, "Admiration".

On June 12, 1937, Lorenzo Flennoy & His Orchestra were at the Lincoln Theater as part of a benefit for the Youth's Recreation Program. Also appearing were actors Leo Carrillo ("Oh, Cisco"), James Cagney, Frank Morgan, Andy Devine, Allen Mobray, Hugh Herbert, and Pat O'Brien. Among the others present were Frank Buck (big game hunter and sometime actor), the Los Angeles Cotton Club's floor show, the entire show from the Ubangi Club, the Earl Hines Orchestra, Stuff Smith's Orchestra, Art Tatum, Buck & Bubbles, Tip, Tap & Toe, Ernest "Bubbles" Whitman (the announcer for many of the AFRS Jubilee records), Maurice Rocco, the 3 Chocolateers, and comic Troy Brown (who was also appearing at the Club Alabam at the time).

Finally, the band played somewhere else. The July 16 California Eagle had a blurb that said: "Flash: Lorenzo (piano) Flennoy and his band said 'Adios' to the Club Alabam and Los Angeles this past Wednesday [and] headed for San Diego where they opened for a limited engagement at the famous Tip-Top night club in that city. Lorenzo and his band have the record of holding the longest time engagement here at the Club Alabam being at this spot for over two years, which really is a fine record for any band. No doubt this great band of Lorenzo's will be one of the greatest drawing attractions that has ever been engaged at the Tip Top Cafe in San Diego. Lorenzo and his band without any doubt will be missed by the night club lovers of this city. Much luck my good friend, Lorenzo Flennoy." The column wasn't signed, but I'd bet it was written by Curtis Mosby.

Why did they leave the Club Alabam? Why was Curtis so generous in his praise? Why were they going to be missed after only a "limited engagement" in a nearby city? This July 23, 1937 California Eagle blurb gives us the answer: "Lorenza Flennoy's orchestra opened last Monday night at the Tip-Top club in San Diego. They had already given two weeks notice but it so happened that the limit fell right on the day that the Club Alabam where they have been for the past four years temporarily closed. However it will re-open in the near future under new management." Naturally, the paper failed to report anything further. Flennoy left the Tip-Top in mid-August, to be replaced by Les Hite's Orchestra.

Here's what happened: On July 18, 1937, the Club Alabam closed. Ben and Pete Rizzotto put a sign on the door saying that it would re-open soon, after alterations. Some 22 entertainers were now out of work, as well as waiters, kitchen staff, doormen, bartenders, and others. It was rumored that Frank Sebastian, owner of the local Cotton Club, was interested in purchasing it, but that doesn't seem to have happened. After that, the Alabam opened sporadically, for special events only, but floor shows didn't resume until July 9, 1938, when it had a grand reopening. However, from the time the Rizzottos shuttered it, no owner's name was associated with the club until March 1940, when it reopened again, under co-owners Vernon Brown and Louis Verette. But then, Curtis Mosby was named as owner in December 1940. Too confusing, even for me.

Sometime over the summer of 1937, trombonist Willie "Baron" Moorhead left the band to start one of his own, featured every Sunday night at the Elks Hall.

In spite of Moorhead's band, Lorenzo Flennoy and his Swing Orchestra played for an Elks' Labor Day Dance on September 30. "Come spend an evening of rhythm and dance to the latest hits in swing music." C'mon, gang, admission is only 40 cents.


In December, "Loranzo Flanney" and his Paradise Eight were playing at the Paradise Club in Yuma, Arizona. This is the first time I can find Lorenzo having an engagement outside of California. Also on the bill was "Sensational Comedian" Flink Moore. It was worth your while to go to the Paradise Club, since it was now "all enclosed and is equipped with oil heaters". I guess you'll have a real hot time.

June 1938 found Lorenzo playing in Bakersfield, California. The blurb didn't give the name of his band, but it did say that trumpeter Dootsie Williams was now part of it. Dootsie had just written a song called "It's Fun To Be Living In The Crazy House". Welcome to my world, Dootsie.

By the time the 1939 Los Angeles City Directory was printed (sometime in late 1938), Lorenzo and Roberta were no longer together (actually, the 1936 California Voter Registration rolls say the same). His listing, as Lorenza Flennoy, showed his "wife" as Lenna (actually his mother). Brother Otis was living at the same address and both were musicians. Another look, this time at the 1936 City Directory, showed Lenna, Lorenzo, Otis, and Maude all at the same address, but, once again, no Roberta.


In February 1939, "Lorenzo Flennoy and His Rug Cutters" were at Il Trovatore in Bakersfield. (Lunch is only 35 cents and the Rug Cutters will be playing from noon to 2:00 PM. If you're really rich, you can spring the buck for dinner and hear Lorenzo from 8:30 PM to 1:30 AM.)

On March 12, 1939, Lorenzo played a piano number as part of a program at the People's United Community Church. The Duckett Sisters sang and Britt Woodman gave a trombone solo.

In June, Dootsie Williams & His Novelty Band were at Louis Prima's Famous Door. The members were Lorenzo Flennoy (piano), George Reed (drums and vocals), Joe Lewis (guitar), and Walter "Dootsie" Williams (trumpet). A blurb in the California Eagle of an unknown date in August 1939 said that George Reed "has been swinging with Lorenzo Flennoy's band for the past few years. At the present, Lorenzo and his band are featured at the Merry-Go-Round cafe in Hollywood."

Lorenzo "and his quartet" were a "surprise feature of the evening" at the Ritz Matrons Christmas night (1939) annual egg-nog party at the home of Mrs. Sara DeVaughn. I guess money is money, but it's funny how many parties Flennoy and his band played.

In January 1940, the same four who'd been "Dootsie Williams & His Novelty Band" (Flennoy, Williams, Reed, and Lewis), were billed as "Lorenzo Flennoy's Chocolate Drops", playing at the Club 41 in Los Angeles. The January 18 California Eagle named the members and said "Hollywood is listening. Look out! They're on their way and don't say 'I didn't tell you.'"

The last mention I can find of Lorenzo's wife Roberta was in the 1940 census (as "Roberta Flemay", a lodger). She didn't answer the questions herself, but the woman who answered for her said that she was a widow!

"Lorenzo Flennoid" turns up as a lodger in the 1940 census. He's single, a "musician - orchestra", and was born in Louisiana (or so said the woman who owned the house - she answered the questions).

In May, Lorenzo and his band were at the Cafe de Paree. There was no mention of members or even how many musicians there were.

Later in 1940, Lorenzo put together a band, called the 13 Swingsters, that appeared at the Club Alabam three times a week. They were involved in a "battle" with Cee Pee Johnson and his Club Onyx Band at the Alabam on August 18. I can't imagine how Lorenzo kept all his various aggregations straight. He probably spent more time putting bands together (and thinking up names for them) than he did playing.

Lorenza Orlando Flennoy filled out his World War 2 draft registration on October 16, 1940. At the time, he said, he was working at Billy Berg's Club Capri (Pico at La Cienga in Los Angeles). He gave his mother as the person who'd always know where he was, not his wife.

Lorenzo's orchestra started off 1941 at the Club Capri in Hollywood, although they were at the Club Alabam on March 2. Owner Curtis Mosby had resurrected his orchestra, the Blue Blowers, at this time, and producer Patsy Hunter had put together a revue called "Rhapsody In Rhythm". Sounds like a great show.

A bewildering piece in the May 24, 1941 Pittsburgh Courier talked about Earl Dancer, whom they described as an "impresario". He would be pleased to know, the article said, that the Lincoln Theater has started putting on stage shows. Since Flennoy had appeared there in 1937, I suppose this means that the Lincoln had stopped having them for a while. However, the paragraph ended with this sentence: "Slim and Slam, the crack comedy dance team of Ford, Harris and Jones, the Three Maniacs of Rhythm, Sunshine Sammy, Shirley Howard, and Lorenza Flenoy [sic] and his sextet." That list doesn't seem to be connected to the rest of the paragraph, but at least we know that there was a Lorenza Flennoy Sextet for a while.


By June, Lorenzo was once again leading the house band at the Club Alabam (MC Wynonie Harris also performed). The members were: Lorenzo Flennoy (piano), Forest Hamilton (drums), Eddie Williams (bass; future member of Johnny Moore's Three Blazers), Arthur Dennis (alto sax), James Nelson (tenor sax), McClure "Red Mack" Morris (trumpet), and Ruth Givins (vocalist). Foreststorn "Forest" Hamilton would later become famous as jazz drummer Chico Hamilton.


And then the movies beckoned. In late 1941, "Lorenza Flennoy & His Chocolate Drops" were tapped for the film "Lady Luck" (also known as "Lucky Ghost"), starring Mantan Moreland and Flournoy Miller. The Chocolate Drops were: Lorenzo Flennoy (piano), Alton Redd (drums), Joe Lewis (guitar), and McClure "Red Mack" Morris (trumpet). The guys did "When You Think Of Loving, Think Of Me", "Can't Use It Anymore", and "Down In Old Darktown". An additional number was "If Anybody Cares', as backup to Florence O'Brien. The film was released in February 1942.


The December 1941 Christmas greetings in the California Eagle featured one from Dootsie Williams & His 4 Chocolates, with Joe Lewis on guitar, George Reed on drums and vocals, and, instead of Lorenzo, Nellie Lutcher on piano. By that time, Lorenzo and his band were holding forth at the Club Royale.

The February 19, 1942 California Eagle said that Lorenzo and his "little swing band" had a daily afternoon radio show ("around 2:30") on KHJ. In spite of that blurb, I can't find a single listing for it (although there were some KHJ shows just referred to as "music", but not "around 2:30"). At the time, the band was still at the Club Royale (and would be through September). The only other member I know of was drummer Forest "Chico" Hamilton. The March 1, 1942 Down Beat said that "Lorenzo Flennoy has been using a white guitar player [unnamed] in his band at the Club Royale."

In September, Lorenzo was the pianist for Doris Woods, appearing at the Swannee Inn in Hollywood. The main attraction was boogie-woogie pianist Meade Lux Lewis.

But then, in November 1942, Lorenzo was back at the Capri with a 5-piece combo and the Spirits Of Rhythm.

There was actually a war going on (although its logistics probably weren't as complicated as Lorenzo putting together his various aggregations). This was taking its toll on bands, which were downsizing as members were being drafted. So, Los Angeles was now featuring the King Cole Trio, the Loumell Morgan Trio, and the Bud Scott Trio. Both Lorenzo and Bill Griffin (former Flennoy sax player) had 5-piece units. To take advantage of second shift war workers, clubs were open until dawn, and possibly beyond.

Divorce proceedings between Lorenzo and Roberta were announced in the April 14, 1943 Los Angeles Times (in a list of "Divorce Suits Filed"). However, looking ahead, the November 14, 1957 Jet said "After a 14-year separation from his wife, Ruth, Los Angeles night club organist, Lorenzo Flennoy, filed suit for divorce on grounds of cruelty. The couple married in 1941, separated in 1943." I've been unable to reconcile all this (so I'll just chalk it up to the usual inaccurate gossip column drivel), although he did seem to get divorced from someone named Ruth in 1957.


By September 1943, Lorenzo was the house pianist at the Casa Blanca Breakfast Club. T-Bone Walker headlined. He was mentioned as being at the Swanee Inn on September 4, but he seems to have just been a pianist. But soon after that, the Flennoy Trio was formed. On September 30, they were advertised there ("New Faces - New Rhythm").

The October, 15, 1943 Down Beat said: "Meanwhile, Meade Lux Lewis, and his able alternators, the Lorenzo Flennoy Trio, continue to pack their own select little band of followers into Bob Lewis' Swanee Inn." By mid-December, they were at Elihu "Black Dot" McGee's Casablanca Breakfast Club in Los Angeles, along with T-Bone Walker. (Note that papers spelled it "Casa Blanca" and ads had it as "Casablanca"; take your pick.) The Casablanca Breakfast Club was a night club that opened at midnight. Presumably second shift war workers could see the show and stay for breakfast. The members weren't named until a July 20, 1944 ad, but as far as I know, they started out as Lorenzo Flennoy (piano), Gene Phillips (guitar), and Robert Lewis (bass).


In late 1943, the Trio was cast for a new production called "Sweet 'N Hot", which opened at the Mayan Theater in Los Angeles on January 19, 1944. Also in the cast were Mabel Scott (whom they backed up), Dorothy Dandridge, Leonard Reed, Marie Bryant, Fred Gordon, Archie Savage, Miller & Lee, Edith Wilson, Olivette Miller, and Bob Parrish. It had 23 scenes, 17 new songs (some written by Otis Rene), and a cast of 50.


Otis Flennoy enlisted in the Navy on April 10, 1944. As a cook (third class), he served on the U.S.S. Marathon, an attack transport (APA-200). It began service in the Pacific Theater in January 1945, eventually taking part in the invasion of Okinawa. Otis was invalided out on July 18, just four days before the ship was hit by a one-man Japanese suicide submarine (basically, a piloted torpedo), which damaged, but failed to sink her.


By late April, 1944, the Flennoy Trio were back at the Casablanca Breakfast Club.



On May 22, 1944 the Flennoy Trio recorded three tunes for an AFRS Jubilee disc (most of which featured songs by Louis Jordan). "Seed [not "She's"] My Honeychile" and "Straighten Up And Fly Right" were by the Trio, and "Boogie Woogie Bugle Boy Of Company B" was a backup to Mabel Scott. On these, they were augmented by a full band, presumably Jordan's. At the time, the Trio was gone from "Sweet 'N Hot" and was appearing at the Swannee Inn.


By late June 1944, Mabel Scott had also left "Sweet 'N Hot", and was now appearing with the Flennoy Trio at the Casablanca Breakfast Club, replacing T-Bone Walker. Mabel wasn't actually their singer, but they did play a lot of dates together.

The June 29, 1944 California Eagle talked about the Trio at the Casablanca:


Lorenzo Flennoy and his Trio, currently featured at Dot McGee's Casablanca Breakfast Club, is set for a one-nighter at the Elks Hall Saturday night, and is everybody happy? And how! Those who recall the canteen scene in the "Sweet 'N Hot" revue will remember the swing-sational trio who captured the hearts of the swing fans when they beat out riffs to the tune of "Hit That Jive, Jack!"

The trio is above the average in entertainment value. They have good soloists (i.e., Gene Phillips on guitar. He was formerly guitarist for the Mills Brothers. Robert Lewis on bass violin, and of course, the piano pounding of Lorenzo Flennoy). Definitely on the jump side, the Lorenzo Flennoy trio take their music seriously and mean to do right by it.

If you haven't caught them in the early morning hours at the Casablanca Club, then by all means drop in on the gang at the Elks Hall Saturday night and dig the trio whose steady popularity rise is beginning to threaten the crown of the rest of the so called "top" angel city instrumental groups.


Along the way, Lorenzo had managed to squeeze in another movie: "When Strangers Marry", starring Dean Jagger, Kim Hunter, and Robert Mitchum; it was released in August 1944. Lorenzo (without the Trio) performed a tune called "Boogie Woogie".


On September 27, 1944, at Radio Recorders in Hollywood, Mabel Scott and the Lorenzo Flennoy Trio (Flennoy, Lewis, and Phillips) recorded three Soundies: "Steak And Potatoes" (released November 27, 1944), "Gee" (released December 18, 1944), and "Yankee Doodle Never Went To Town" (released February 26, 1945). The first two were mentioned in Billboard when they were released as part of Soundies programs. In "Gee", Mabel duets with Gene Phillips and in "Yankee Doodle Never Went To Town", the whole group sings "Yankee Doodle" before Mabel steps in to "correct" them. Very enjoyable videos.


By November, the Trio was at the Club Suzi-Q in Hollywood and, it was thought (by their press agent, of course), that they might emulate the success of the King Cole Trio. A blurb in the December 2, 1944 Pittsburgh Courier said that they'd been signed by Capitol Records. If true, there are no known recorded or released sides by them.


But soon, certainly by early 1945, Gene Phillips had departed. I've been unable to determine exactly when this happened, but definitely by April. Phillips went on to form the Rhythm Aces by the end of the year, a band that included Jake Porter, Maxwell Davis, Jack McVea, Bumps Meyers, and Lloyd Glenn. His replacement in the Flennoy Trio was guitarist Jimmie Edwards, who also did the group's vocals.


The February 17, 1945 Pittsburgh Courier said: "For love and romance ... hear Dan Grissom croon 'I'll Be Seeing You.' His arrangement of the heart-throb tune with Lorenzo Flennoy's trio heard at the 'Last World' [sic; they meant Last Word] leaves little to be desired." Dan Grissom had been the singing sax player with the Jimmie Lunceford Orchestra (and was the uncle of singer Jimmy Grissom), but had gone out on his own in mid-1943. The Last Word was another venue owned by Curtis Mosby.


The same week that article appeared, The Flennoy Trio, Marie Bryant, the Savage Dancers, and Herbie Jeffries performed at the Hollywood Canteen.



In mid-April, the Trio went into Leonard Reed's show at Shepp's Playhouse Club. They joined Eddie Heywood's Orchestra, which had been there since at least January. Others on the bill were Dan Grissom, Tina Dixon, and Tina's husband, dancer Leon Collins. Although both Grissom and Dixon would record with the Flennoy Trio, neither was a member (although the Trio backed them when they played the same venues).

On May 6, the Trio and Joyce Bryant (with her reported 4 1/2 octave range) opened at the Streets Of Paris.


[You may not know Joyce Bryant, but it's a fair bet you know at least one of her musical brothers. Blues singers Whitfield "Whit" Bryant and Leon Bryant were two of them. Then there were tenor Peter Bryant (of the Jivers) and tenor Randolph Bryant (of the Medallions).]


In April or early May 1945, the Trio (Lorenzo Flennoy, Jimmie Edwards, and Robert Lewis) recorded two sides for Daniel O'Brien's local Melodisc label: "Hey Lawdy Mama" and "My Honey Chile" (written by the recently-departed Gene Phillips); vocals were by Jimmie Edwards.. In a second session, they did "Poor Butterfly" and "Cherry", backing up Dan Grissom. (The label proudly announced that the Trio was singing "Big Fat Butterfly" in the background.) All four sides were released in late May (and touted as new in the June 9 Billboard). These were extensively advertised by Melodisc, but don't seem to have been reviewed. Dan Grissom would go on to be the vocalist with the Hollywood 4 Blazes later that year.


Almost immediately, the Trio switched over to Otis Rene's Excelsior Records, for unknown reasons. Unfortunately, there are no known session dates, nor are there master numbers that can be used to determine which songs were recorded at which sessions. Therefore, here are all the known titles recorded in 1945: "I Ain't Mad At You Pretty Baby", "The Induction Blues", "Somebody's Got To Go, Mr. Jones", "Now That You Know", "I'm For You", "E-Bob-O-Le-Bob", "I'll Be True", "It's Only A Paper Moon", "My Love", "That's The Wrong Gal, Brother", and "Did You Ever Love A Woman (Parts 1 & 2)". All of these feature vocals by Jimmie Edwards, except for "It's Only A Paper Moon" (full group) and "E-Bob-O-Le-Bob", which has a vocal by Tina Dixon (more on this side below).

In June 1945, Excelsior issued four of those sides:


I Ain't Mad At You Pretty Baby/The Induction Blues
Somebody's Got To Go, Mr. Jones/Now That You Know


It took Billboard six months to review these two records (see below). Before that, in September, Excelsior had issued three more Flennoy Trio discs:


E-Bob-O-Le-Bob/I'm For You
I'll Be True/It's Only A Paper Moon
That's The Wrong Gal, Brother/My Love


"E-Bob-O-Le-Bob" (with vocal by Tina Dixon) was issued slightly after Helen Humes' "Be-Baba-Leba" on Philo. They're essentially the same song, but each woman claimed to have written it. It turns out that Tina's was the version originally recorded, but Helen's was the version that got to disc first. This was the subject of a January 26, 1946 Billboard article, at the time when Helen's version was really taking off. It said, in part:


[Charlie] Barnet [representing the Indigo Publishing Company] closed deal for Be-Baba-Leba with Harold Oxley, the agent, who controlled original copyright of the tune introduced in the first place by Tina Dixon, whom Oxley manages. Dixon also made recording of tune for Excelsior label. Her side, however, came out after the Humes version for Philo. Barnet dickered with Helen Humes on tune for a while until he learned that her recorded version followed Dixon's featuring of the song in night clubs, therefore making Dixon's a prior copyright."


[The May 16, 1946 California Eagle wrote about Tina Dixon: "Her popular number 'E-Bob-O-Le-Bob' was first introduced in Brooklyn in 1942. Later, she presented it at Shepp's Playhouse and recorded it with the Flennoy Trio." Except for this song, Tina, who seems to be from Detroit, really was a minor character on the scene; almost nothing was ever written about her. She played the Apollo twice in 1938, but wasn't listed in the Apollo's ad for either show (but she was in 1944, 1946, and 1952). Both she and her husband, dancer Leon Collins, were with Jimmie Lunceford's Orchestra for several years. The Eagle always misspelled the title of her recording as "E-Boba-Le-Bop" and the sheet music had "E-Bob-O-Lee-Bop" (I guess spelling doesn't count). By the 1970s, Tina was making off-color "party" records. What the blurb didn't mention is that Tina had recorded the song (as "Oobla-Ee-Eebop Is The Thing") with Jimmie Lunceford's band in June 1945 for AFRS Jubilee disc #138. This must have been shortly after she'd recorded it with the Flennoy Trio.] You can read more at Hey! Ba-Ba-Re-Bop.


In October 1945, the Flennoy Trio was appearing at both the Cobra Club and the Casablanca at the same time. This was possible because the Casablanca only opened at midnight. They'd first been at the Cobra in late July. The August 2 California Eagle named them as Lorenzo on piano; Jimmie Edwards (guitar), and Robert Lewis (bass).

The first review of a Flennoy Trio record was in the November 10, 1945 Billboard, which had this to say about "I'm For You" and "E-Bob-O-Le-Bob":


The blend of the electric guitar and piano, with the rhythm accented by the beat of the string bass, is effectively created by the Flennoy Trio. The threesome establishes a relaxed and invigorating rhythmic mood as it picks its way slowly and softly thru the melancholy melody of I'm For You. It's an attractive ballad and the Flennoys make the spinning all the more inviting. Added to the interest is the lush singing of an unbilled bary soother [the baritone is Jimmie Edwards]. Tina Dixon joins the threesome for the blues shouting of her own race doggerel, E-Bob-O-Le-Bob. The Flennoys whip it up with a delightfully fast boogie beat, adding the pickings of piano and git-box. Both spinnings pack the contagion of a King Cole Trio. However, the Flennoys have their own individual style that is definitely a winner. The race locations alone will have the phonos eating up both of these sides, altho the enthusiasm should extend beyond the reach of the race spots alone.


By the end of November, they'd left the Cobra Club (and, presumably, the Casa Blanca) for the Chi-Chi, in Belmont Shores, California. The Chi-Chi ad didn't mention Joyce Bryant.



In December 1945, Excelsior released "Did You Ever Love A Woman (Parts 1 & 2)". I'd thought it came out months later (probably because it was listed in Billboard's March 16, 1946 Advance Record Releases column), but it was mentioned in a January 3, 1946 California Eagle blurb: "Their latest recording is 'Did You Ever Love A Woman.' It's definitely the last word and their arrangement of this tune introduces a new note of class never yet approached in a blues number." Once again, the vocals are by Jimmie Edwards. These were probably recorded later than all the other songs they'd done.

[The song was also done, around the same time, by Gatemouth Moore on National and Josh White on Decca. I don't know which was the original, but both Moore's and White's versions have Moore as the writer, so I'll go with him. (The Flennoy Trio's label doesn't show a writer.) It was later recorded by the Charles Brown Trio, B.B. King, Rufus Thomas, and Lou Rawls. Charles Brown's 1950 version attributes authorship to Helen Humes. By the time B.B King recorded it for RPM in 1956, the writer credit had changed to "King-Ling". "Sam Ling" was actually Saul Bihari, one of the owners of RPM, who put his name on everything his brothers didn't. From then on, all versions seem to show "King-Ling".]

The big headline in the January 3, 1946 California Eagle read: "Flennoy Trio Will Broadcast On Rudy Vallee Show Jan. 15". It also said that they'd been guests on Hoagy Carmichael's radio show in December. The article told us that Lorenzo, Jimmie Edwards and Robert Lewis had come together less than two years previously. (Actually, it must have been almost exactly two years previously, but that was remarkably precise for one of these blurbs.)

I don't know if Joyce Bryant was on the Rudy Vallee show, but she was certainly with them at the Club Alabam in January. The revue was called "Prof. Potts And His College Of Hipology", starring the comedy team of Pot, Tub, & Kettle. Claude Trenier was the MC, and, as the January 17, 1946 California Eagle put it: "... was joined that night [when the columnist saw the show] by his twin brother, Clyde [funny, I always thought his twin was Cliff; maybe he had two twin brothers], a recent arrival. Incidentally, Claude is developing into a likeable and capable master of ceremonies, a very very welcome relief from his predecessor, overly-important Wynonie Harris. But fine as all these artists were, let us go into raves over the real star of the show, a singer destined to become one of America's finest. She's 19 year-old Joyce Bryant, from San Francisco. This girl, who even at this early date already possesses a voice sweeter and more flexible than one of our previous favorites, Avis Andrews, also has those very important qualities, showmanship and poise."

The January 5, 1946 Billboard had a big review of three of the Trio's records: "Somebody's Got To Go, Mr. Jones"/"Now That You Know", "That's The Wrong Gal, Brother"/"My Love", and "I Ain't Mad At You Pretty Baby/The Induction Blues". Two of them were from the prior June and the third was from September. I find this odd, since Otis Rene (owner of Excelsior) was very immersed in the music industry and should have sent them in a lot earlier than that. The reviewer compared them to the King Cole Trio, but said that the records were more apt to sell as R&B platters than as Pop. The conclusion was "The blues sides should all rate big at the race locations."

Of all their records released so far, only the pairing of "I'll Be True" and "It's Only A Paper Moon" was never reviewed. (The 3 Bits Of Rhythm would release a version of "I'll Be True", on Modern Music, later in 1946.)

The January 31, 1946 California Eagle reported to his breathless fans that "It seems as though the Lorenzo Flennoys have agreed to disagree, which makes him the most eligible bachelor in town." While it doesn't bother to mention his wife's name, at least Lorenzo has finally arrived: he's made the gossip columns! She's probably the mysterious Ruth Flennoy. [Note that there was another Ruth Flennoy, Otis' daughter, who was 12 at this time.]


The April 25 California Eagle had this to say: "Flennoy and his men play pleasing selections as you like them in their own distinctive style. Joyce Bryant is with Flennoy. She is just like dessert after any man's meal. Flennoy has the right musical jive for the most discreet."

On April 30, 1946 the Flennoy Trio was part of a Midnight Benefit Jamboree at the Club Alabam. Due to start at midnight and last until 5:00 AM (didn't anyone sleep in Los Angeles?), it also featured Wild Bill Moore & combo, Lester Young, brother Lee Young & combo, the Trenier Twins, the 4 Step Brothers, the King Cole Trio, Jimmy Smith, Harry (The Hipster) Gibson, the Slim Gaillard Trio, Maggie Hathaway, the Delta Rhythm Boys, the Johnny Otis Orchestra, and MC Floyd Ray. The April 11 California Eagle, in a big article trying to stir up enthusiasm for the show had this curious sentence: "The candle-burners along nite club row will welcome the good news that at last they will receive some good entertainment." (We have to wonder just what kind they've been getting up until now.) Interestingly, the article didn't bother to say just what the benefit was for.


On May 2, the Club Alabam announced that, from then on, ladies who attended Friday night shows would be eligible to win nylon hose (there was a hosiery shortage at this time). Not only that, but (said the May 2, 1946 California Eagle) "The Lorenzo Flennoy Trio and petite Joyce Bryant, singing sweetheart, will entertain you along with that talented dancer on the marimba, Jimmy Smith." And, don't forget that Monday night is amateur talent night.


Sometime between January and March 1946, Joyce Bryant and the Flennoy Trio filmed a segment for the movie "Mr. Ace" (starring George Raft and Sylvia Sidney). Their number, written especially for the film by Fred Finklefoffer and Sid Silvers, was "Now And Then". Released in August, it's considered to be a boring, waste-of-time film (Raft's first box-office flop). The December 19, 1946 California Eagle had this to say: "BENEDICT BOGEAUS, producer of the motion picture MR. ACE, would have given better justice to JOYCE BRYANT AND THE FLENNOY TRIO had he just used a record instead. If you saw the picture, then you'll know just what I meant." The columnist was correct. The song itself see-sawed between being pretty and being pretty boring. Most of the time it was sung, the camera was on Raft and Sidney, who were wordlessly staring, sometimes just into space. The group is only seen for about a dozen seconds in total, eight of which are in close-up, However, only bassist Robert Lewis moves slightly; the others could have been cardboard cut-outs for all it mattered.

In September 1946, the Trio was at the Club Bengazi in Los Angeles. October found them signing with the new Dick Gabbe and Sam Lutz management agency, which also handled Frankie Laine. They'd previously been handled by MCA (Music Corporation Of America), with personal management by Jack Howard.


In early November, it was reported that Joyce Bryant ("vocalist with the Flennoy Trio") was out of the hospital and expected to re-join them soon. In late 1946, they were all at Jack's Basket Room ("Chicken 'ain't nuten but a bird'") on Central Avenue.


Then, there was another film, "I Walk Alone", with Burt Lancaster, Lizabeth Scott, Kirk Douglas, and Wendell Corey. Filming began in early December 1946, although it's impossible to tell when the Trio's sequence, done without Joyce, ("Isn't It Romantic" and "Heart And Soul") was filmed. It's possible that it was done while she was in the hospital, although it's a moot point because these numbers didn't have vocals. Although filming was completed in February 1947, for some reason the film wasn't released until a year later. This will have consequences, as we'll see.

On February 9, 1947, Ollie Flennoy, father of Lorenzo and Otis, died in Los Angeles. He and Lenna had been divorced since at least 1935.

And then, a bombshell! The February 20, 1947 California Eagle said:


Letter from a (part) of the Flennoy Trio states that the trio has split and it seems as though Lorenzo Flennoy is no longer with the group . . . the remaining part decided to 'carry on.' That's Bob, Jimmy and Joyce, and they have asked if my readers (uh, huh, that's you) would send into the office a prospective name for the new group . . . the best name will be used and the group will notify us as to the name chosen. So don't forget, send in your name today to the Eagle office in care of your columnist [Gertrude Gipson]. . . . Incidentally the group is now in Colorado at a nitery. [Yes, I know the first sentence should have started "Letter from (a part of) the Flennoy Trio...."]


There was never any reason given for the split, but Jimmie Edwards, Robert Lewis, and Joyce Bryant continued on as the Sepianaires (usually seen as "Sepianeers" in columns). In April 1947 they announced that they were looking for a "topnotch" pianist. He turned out to be Carl Cobbs, but by early 1949, he'd been replaced by Hilton Owens. Joyce left them, to become a soloist, in November 1949 (she'd go on to sport trademark silver-colored hair). I don't know if they were the group that recorded "By The Deep End Of The River" and "All I Can Do Is Dream" for SpinIt in 1950, but they probably were. By February 1952, the members were Jimmie Edwards, Robert Lewis, pianist Bill Spooner, and vocalist Betty Shepherd. I can't find any mention of them after 1953.

But what of Lorenzo? There's not a single mention of any 1947 appearances until the October 2 California Eagle said: "The Flennoy Trio, composed of Lorenzo Flennoy and two eastern lads, are now appearing in Hollywood." I suppose that telling us who the "two eastern lads" were and where in Hollywood they were appearing would have gotten the writer perilously close to journalism and he wasn't willing to risk it. It turns out that they were at the Last Word on Central Avenue; after that, they'd go to the Swannee Inn in Hollywood.


Fortunately, a few weeks later, the October 30, California Eagle gave us the answer to the personnel. A little blurb told us: "LORENZO FLENNOY now has LUCKY ENNOIS [sic] on guitar and WINSTON WILLIAMS on bass. Lorenzo, of course, presides at the 88's."

Leonard "Lucky" Enois had been guitarist with the Red Callender Trio in 1945. He'd go on to be in Vernon "Geechie" Smith's band, and then to have a couple of releases on Modern in 1953 (with the Lucky Enois Quintet). He was also in the Kansas City Tomcats on Josie in 1955. Winston Williams had been with Harlan Leonard's Orchestra and would go on to be part of Camille Howard's Trio (with guitarist Joel Cowan and drummer Walter Murden) and to be in William "Buddy" Collette's band in the mid-50s.


By mid-November, they'd wandered up to San Francisco and were appearing at the Player's Club. Ads named Lucky and Winston, but also Priscilla Royster (although they were ambiguous enough so that she could just have been another act in the show).


The group recorded "I Saw A Star" (written by Lorenzo) and the instrumental "T-W-Boogie" for Excelsior in late 1947. At the same time (but not necessarily at the same session), they backed up Joe Turner on two tunes: "I Don't Dig It" and "Ooo-Ouch Stop!". These were probably recorded to be stockpiled because of the impending musicians strike, due to start on January 1, 1948. In spite of that, they weren't issued until 1949. (Actually, I'm not sure there were any releases at all on Excelsior in 1948).

What did happen in 1948 (February, to be exact), is that the film "I Walk Alone" was finally released, about a year after filming had ended. It's not important for our story what held up the release, but during that year, the Flennoy Trio that had appeared on-screen had ceased to exist and another one had taken its place. Probably for that reason, Lorenzo Flennoy, Jimmie Edwards, and Robert Lewis were billed as the "Regency Three" (since they were playing at the film's fictional "Regent Club").


Sad to say, the current incarnation of the Trio (with Lucky Enois and Winston Williams) had also dissolved by this point, after only around six months. This is confirmed by the California Eagle of February 22, 1948: "After enjoying several years' success as leader of a trio bearing his own name, Lorenzo Flennoy is presently realizing a new look -- his original desire to single. .... his Hollywood office ... is completing bookings for an Eastern tour scheduled to begin this summer. [Never happened] Currently Flennoy is appearing nightly at the Last Word Cafe where he has been signed for a 16-weeks run. Recognized for a number of years as one of the west coast's top pianists, Flennoy is gaining laurels singing and playing original tunes, the most recent of which is a witty ditty called 'Freckles'."

The February show at the Last Word featured Mabel Scott, Clarence Samuels, Emily Foster, George Vann, Horace Henderson's Band, and Lorenzo Flennoy ("Piano and Songs"). While it was called a "7 Star Continuous Revue", they listed only six performers. Go figure.

Before I forget, Otis Flennoy, whom we haven't heard from in a while, was injured in a car crash on January 28, 1948. At this time, he seems to have given up show business (possibly whatever got him invalided out of the Navy prevented him from continuing as a drummer). Now, he was working for the Los Angeles Department Of Water And Power. He was the passenger in a City truck, with a load of asphalt, when it collided with a car. Otis wound up with a fractured left leg, right shoulder, and a couple of ribs, but nothing life-threatening.

On March 22 there was a party at the Club Congo for columnist Lillian Cumber. Appearing were Louis Jordan, Pearl Bailey, Billy Eckstine, Maggie Hathaway, Lillian Randolph, and Lorenzo Flennoy.

On April 25, 1948 Lorenzo played for the Modernettes Cocktail soiree. By August, he'd replaced Red Mack's trio at the Congo Club. He'd put together another trio, but the only one named was the fourth member, vocalist Smiley Turner, a blues balladeer, who'd later have some releases on Mercury. (Smiley is one of these performers whose nickname is so engrained in everyone's mind that his real name has been lost to history. Even BMI has him listed as Smiley Turner.)

In early September, Lorenzo Flennoy's Quartet, with Smiley Turner, entertained at an Alpha House party at the Club Congo. Joe Turner also performed.


In October, he was at the Downbeat Club: Wednesday (gift night) featured the Lorenzo Flennoy Ork., but Sunday had Lorenzo Flennoy and Smiley Turner. I can't keep all this straight; I have to wonder how he did.



In January 1949, Excelsior released two of the songs that had been recorded back in late 1947: "I Don't Dig It" (backing Joe Turner), and "I Saw A Star". They were reviewed in the February 5 Billboard, with both receiving a 73.



"Ooo-Ouch Stop!", the other back-up to Joe Turner was issued in May 1949. Its flip was the instrumental "T-W-Boogie". The June 11 Cash Box loved both sides, especially "T-W-Boogie" with Lucky Enois' "hot guitar work" and "terrific tempo". I suppose that the song was named after someone, but I don't know who T. W. might have been (there are no writer credits on the label).

Nothing else was heard from Lorenzo in 1949, not as a pianist, nor as head of a trio, nor as head of a quartet, nor as the head of an orchestra.

In the 1950 census, Lorenzo was living with his mother. She said he was a musician who'd never been married.

On May 29, 1950, Lorenzo (along with Maxie Thrower and Henry Glover) copyrighted a song called "Let It Rain". It was recorded in 1960 by Marc Wayne on the CT label.

Also in May 1950, Otis Flennoy was divorced from wife Maude.


And then, in December 1950, a new Flennoy Trio, this time consisting of Lorenzo Flennoy (piano), Roy Hayes (vocalist and guitar), and Lynwood "Duke" Jones (bass). (Jones had been in the Loumell Morgan Trio and Hayes would end up in the Romaines.) On December 4, 1950, they opened at the Shalimar, in Roseburg, Oregon. This is only the second non-California venue I can find for Lorenzo. I don't know exactly how long this group lasted, but it didn't survive 1951.


In January 1951, the Trio played the Lobby Cafe in Juarez, Mexico (conveniently across the border from El Paso, Texas). Homebody Lorenzo had actually left the country! By September, the piano duo of Lorenzo Flenoy and Raymond "Jack" LaRue (who had been with the Spirits Of Rhythm) were appearing at L. A.'s Waikiki Inn.

Lorenzo was at the Chez Leon in Los Angeles in February 1952. On March 2, "Lorenzo Flournoy" was at the "new beautifully redecorated" Club Alabam for the Zenith Social And Charity Club's Benefit Matinee Cabaret. Also present were the Delta Rhythm Boys, Marjorie Day, and Ernie Whitman as MC.


By May 8, 1952 Lorenzo Flennoy's Orchestra was appearing at the Club Alabam, along with Billie Holiday. The only member mentioned was old friend Oscar Bradley on drums. The orchestra also backed up Josephine Baker at the Alabam on May 25. We may not know who was in his aggregations, but they were certainly trusted to back up some big stars. According to female trumpet player Clora Bryant, the band at the time of Billie Holiday's appearance consisted of: Lorenzo Flennoy (piano), Wardell Gray (tenor sax), Donald Wilkerson (tenor sax), Frank Morgan (alto sax), Clora Bryant (trumpet), Lester Robinson (trombone), Harper Cosby (bass), and Oscar Bradley (drums).


More names. T-Bone Walker and the Flennoy Four were at the grand opening of the Strollers Club (Long Beach, California) on March 15, 1953. The Four were: Lorenzo Flennoy (piano), Joe Houston (sax), Nathaniel "Monk" McFay (drums; he called himself "Monk On The Drums"), and Baby Davis (girl singer). They were in ads, off and on, through September 5.


Then, in the Strollers Club's September 9, 1953 ad, the group had swollen to the Flennoy Big Six, although no names were given. It's possible that two more members were added "permanently" (whatever that meant to Lorenzo), since the October 7 ad also talked about the Flennoy Big Six. The September 19 ad told us that one of the members was jazz violinist Ginger Smock (who'd join the Red Caps in a few months). Actually, since Strollers was advertised as a jazz club, Lorenzo might have been going off in a new direction.

But by November, the Big Six were history and Lorenzo "the tall terrific gent of the ivories is tickling a happy beat at the 400 club". So said the November 19, 1953 California Eagle.

On March 23, 1954, Lorenzo Orlando Flennoy and Herman H. Feldman copyrighted a song called "My Eager Heart". I don't know if anyone ever recorded it.

And then (ho-hum) the trio was re-born. The September 2, 1954 California Eagle had the headline: "Flennoy Trio Has New Look". What they actually meant to say, based on the content of the blurb, was "new sound". It went: "Adding a new twist to the former strictly cocktail repertoire of the Flennoy Trio, leader Lorenzo Flennoy has included tricky arrangements that now places [sic] the group in a competitive light with popular dance combinations. Backbone of the trio is the pianist leader who just recently returned to this country from a triumphant engagement in Mexico where Flennoy made an extensive study of all Latin tunes. His ingenious arrangements show the results of this study. The group is appearing nightly at Mike's Waikiki." It fails to mention the other members, but at least we learn that homebody Lorenzo had left the country for a second time.


But only a few months later, in January 1955, Lorenzo was soloing again, playing nightly in the piano bar of Dynamite's Cocktail Lounge in Los Angeles.



By June, he was appearing at the Clark Hotel, on Central Avenue. Now he was not only playing the piano, but the Hammond organ, which was becoming a popular jazz instrument. After that, on July 7 he opened at Marty's Cocktail Lounge.


There's nothing at all about him in 1956, but in 1957, he got an interesting additional job. In June, the Penny-Owsley Music Company "... announced the full time employment of a qualified Negro to its sales force." It was not, said the California Eagle blurb of June 20, "inspired or motivated for the purpose of a social experiment, but rather as a sound business proposition warranted by important economic considerations." Lorenzo "was chosen out of a field of many applicants because of his outstanding ability, well rounded musical background and enviable character and record in this community." The article pointed out that he'd discovered Joyce Bryant, who had her first start with his organization. At this time, Lorenzo was playing the organ at the Broadway Club "where an elaborate press party was given by the Penny-Owsley Company to announce and celebrate Flennoy's association with the Company." The article closed with "... the step was taken by the Company with only one thought in mind -- that is to give greater service to the many fine owners of Hammond organs in the Negro community of Los Angeles and the many potential customers for their instruments and services." He held this job for at least a year.


Not so good news: on July 24, 1957, Otis Flennoy died, following a prolonged illness; he was only 45. A veteran of WW2 (said the obituary), he was invalided out of the Navy in 1945. The obit said that he'd played with the Lorenzo Flennoy Trio (among other bands). While I've no reason to doubt that, I've never seen his name listed as a member anywhere else. It said that he was survived by his mother (Lenna), daughters (Ruth and Odessa), and brother Lorenzo. Since it didn't mention any nieces or nephews, I have to conclude that Lorenzo had never had any children up to this point.


Jet magazine of November 14, 1957 said: "After a 14-year separation from his wife, Ruth, Los Angeles night club organist, Lorenzo Flennoy, filed suit for divorce on grounds of cruelty. The couple married in 1941, separated in 1943." However, he was still married to first wife, Roberta, in 1943, when their divorce proceedings were announced. Beats me. It probably took Jet a while to find out about the divorce proceedings, however, because on November 17, 1957, Lorenzo married Ruby Conley in Las Vegas. Even more confusing: his marriage to Ruth ended in January 1958 (as reported in the "Divorces Granted" column of the January 15 Los Angeles Times).

Then, another tragedy. On January 6, 1958 mother Lenna died. Strangely, the obituary said that she was survived by Otis' widow, Maude Flennoy, although they'd been divorced since 1950 (and wasn't listed as his widow when Otis died). Other survivors included Lorenzo and his wife, Ruby.

Lorenzo Flennoy (at the Hammond) spent much of 1958 at the Aladdin Lounge in Los Angeles. You could hear him every Thursday through Sunday.

A July 3 article in the California Eagle called him a "popular piano teacher, orchestra member and demonstrator for the Hammond Organ Company...." Since they weren't mentioned, it's possible that he was no longer working for Penny-Owsley, but for Hammond itself.

On October 20, 1958, Lorenzo O. Flennoy was born in Los Angeles. He's the only other person in the U.S. who was ever named Lorenzo Flennoy and I guess this was Lorenzo's son. However, I don't know for sure who the mother was. It doesn't seem to have been Ruby; my best guess is Juanita Howard, whom Lorenzo wouldn't marry until 1959 (see below).

Lorenzo was part of the show at a press dinner for the California Eagle on April 3, 1959. Also performing were singer Jean Sampson, pianist Eddie Beal, singer (and caterer) Dickie Barrow, and comedian Leroy "Sloppy" Daniels.


Sadly, Lorenzo and Ruby didn't last too long. On July 18, 1959, less than two years after that marriage, Lorenzo married again, this time to Juanita "Nita" Howard. This one lasted until his death. Soon after, he, the "Greatest Hammond Organist" was featured nightly at Barry's in Los Angeles.

Things were quiet until February 1961, when he was the leader of an unnamed combo that had Lorenzo Flennoy (piano), Oscar Bradley (drums), Floyd Turnham (tenor sax), and Victor Mio (bass). The blurb didn't say that they were playing anywhere, but would "go wherever there is dough".


On April 9, 1961, there was the "Fashion In Focus" show at the Clark Hotel as the monthly meeting of the Women's Sunday Morning Breakfast Club. The main artist was blues/jazz violinist John Creach, accompanied by Lorenzo.


In July 1961, another new venture. The August 3 California Eagle said that Lorenzo Flennoy, "The rangy talented thumper of the ivories is producing exclusively for Skylark Records Inc., and can be heard each Sunday afternoon at the Caribbean." Say this for Lorenzo: he knew how to keep busy. Skylark was a Los Angeles jazz label, but other than this one blurb, I can't find anything to connect him with it.

And another fashion show. This one, on November 19, 1961, was sponsored by the Pasadena Women's Charity Club in the Golden State Room of the Statler-Hilton. As organist, Lorenzo provided the background music.

In December 1961, he was appearing nightly, on the Hammond Organ, at Edgar Charles and Paul Smith's Caribbean Lounge.

Another strange one: "Lorenzo Flennoy, gifted musician, is working the bowl circuit -- that is, he's playing for the bowlers in the plush community's bowling alleys!" What plush community? Which bowling alleys? Since this is the sum total of what the December 27, 1962 California Eagle told us, I guess we'll never know. Once he led orchestras and now he's playing in bowling alleys; it paid the bills, I guess, but it doesn't seem right.


In mid-1964, Lorenzo appeared from Wednesday through Sunday at Paul's Empire Restaurant, along with Lorie Phillips.



In December 1969, the Flennoy Trio (members unknown) were appearing at the Cask 'N Cleaver in Orange, California.



A year later, on December 6, 1970, there was a meeting of the New Orleans Jazz Club Of Southern California. Held at the Santa Ana Elks Club, it featured the Lorenzo Flennoy Trio with tenor saxman Floyd Turnham and drummer George Reed, who'd been with Lorenzo, off and on, since 1939.


During this period (exact date unknown), those three recorded "Here's Looking At You" and "Slight Case Of The Blues" for Hollywood's Nova label. Vocals on both sides were by George Reed. These were lounge ballads and are quite enjoyable. (Thanks to Deke Dickerson for bringing these to my attention.)

That Elks Club gig was the last appearance noted for Lorenzo, who passed away in Los Angeles on October 4, 1971, at age 61, after having had major surgery in August. Lorenzo Flennoy had led trios, quartets, combos, and full orchestras for over 40 years and was a fixture in the Los Angeles area for much of that time. In spite of that, I couldn't find a single obituary for him. I'm both saddened and angered by that. There was a small notice in October 7 papers noting the date and time of the funeral, but that was it.

I like the recordings of the Flennoy Trio; it's worth your while to listen to them.


Special thanks to Mark Cantor, Opal Louis Nations, Jay Bruder, Tony Fournier, Deke Dickerson, and Victor Pearlin. I attempted to contact Lorenzo's niece, Mrs. Ruth Flennoy Cook, but she declined to talk about her family.




THE FLENNOY TRIO
MOVIES
Lady Luck (aka Lucky Ghost) - Lorenza Flennoy & His Chocolate Drops - 1941
When Strangers Marry - just Lorenzo - 1944
Mr. Ace - the Flennoy Trio, with Joyce Bryant - 1946
I Walk Alone - the Flennoy Trio, as the "Regency Three"; see text - 1948

AFRS JUBILEE (recorded 5/22/44) - 6/44
81 Boogie Woogie Bugle Boy Of Company B (with Mabel Scott)
Seed My Honeychile
Straighten Up And Fly Right

SOUNDIES (with Mabel Scott; all recorded on 9/27/44)
19008 Steak And Potatoes - released 11/27/44
19305 Gee - released 12/18/44
89808 Yankee Doodle Never Went To Town - released 2/26/45

MELODISC
101 Hey Lawdy Mama/My Honey Chile - 5/45
102/103 Poor Butterfly/Cherry - 5/45 (Dan Grissom & Flennoy Trio)

EXCELSIOR (solo vocals by guitarist Jimmie Edwards)
116/117 I Ain't Mad At You Pretty Baby/The Induction Blues - 6/45
118/119 Somebody's Got To Go, Mr. Jones/Now That You Know - 6/45
130 E-Bob-O-Le-Bob (vocal by Tina Dixon)/I'm For You - 9/45
139 I'll Be True/It's Only A Paper Moon - 9/45
140 That's The Wrong Gal, Brother/My Love - 9/45
151 Did You Ever Love A Woman, Part 1/Part 2 - 3/46

There's also this oddball pairing:
FT-139A I'll Be True / FT-118 Somebody's Got To Go, Mr. Jones
According to Tony Fournier, the master numbers in the wax are "OR-139 A" and "118", respectively. I don't know exactly when it's from.

EXCELSIOR (recorded late 1947)
533 I Don't Dig It (vocal by Joe Turner)/I Saw A Star - 1/49
534 Ooo-Ouch Stop! (vocal by Joe Turner)/T-W-Boogie (instrumental) - 5/49

NOVA (Lorenzo Flennoy Trio; vocals by George Reed)
1003/1004 Here's Looking At You / Slight Case Of The Blues - ca 70



Unca Marvy's Home Page
More Articles