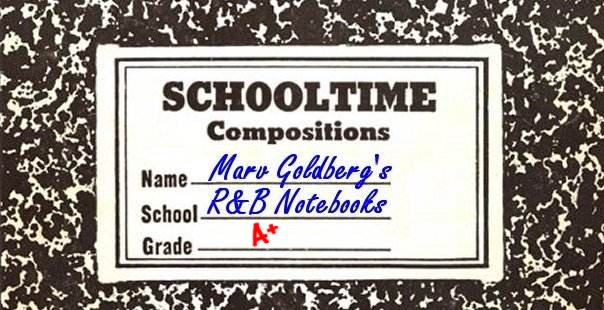 Herb Lance
By Marv Goldberg

© 2020 by Marv Goldberg
Herb Lance was possessed of a powerful, rich baritone voice that put him in a class with Billy Eckstine. (He could also sound like other powerful baritones: Joe Williams, Roy Hamilton, and Brook Benton.) For a short while, he was a Big Deal in the music world.





Herbert Joseph Lance was born on December 12, 1925 in Georgetown, South Carolina, and lived there through at least 1945. His parents were Peter Joseph Lance (who worked in a sawmill) and Annie Walker. Not making my job any easier was the existence of another Herbert Lance, from Georgetown, who was somewhat older and lived in New York (as Herb would later on).

In December 1943, when Herb registered with the draft, he said he was attending Conway High School, which is strange because Conway is around 50 miles from Georgetown (where his parents were still living).

On May 6, 1944, Herb was drafted and sent to Fort Bragg, North Carolina. There's a record, from October 1944, that says he was admitted to the fort hospital for chronic maxillary sinusitis. It didn't say how long he was in, but was discharged back to active duty after being treated. [The two maxillary sinuses are large spaces, inside the bones, located on each side of the nose. Since this kind of inflammation affects the tone quality of a person's voice, it's not a good thing for someone interested in singing to have.]

Unlike most other singers I research, Herb Lance got a lot of newspaper write-ups prior to his recording career.

The first one I can find is in the February 1, 1947 Pittsburgh Courier: "However, if you think that he [Lee Richardson] or Billy Eckstine is great, just give an ear to Herbert Lance, the new discovery at Smalls' who is capturing hearts nightly." Unfortunately, Smalls' Paradise, billed as Harlem's oldest nightclub, stopped running ads at the beginning of that year and there's no mention of Herb up to that point. The February 15 Pittsburgh Courier had a list of the performers and Herb wasn't mentioned on it either.

However, there's no question that he was there. When he was appearing at Club Caverns in Washington, DC, the June 28, 1947 Baltimore Afro-American had a big article about him that ended with locations at which he'd been performing:


Catapulting to the top rung of the ladder of success is a young man with a rich baritone voice. Herbert Lance, tagged the "Sepia Sinatra." The 21 year-old World War II veteran launched out upon his professional singing career about two years ago while in the Army. He was a member of a Special Services unit stationed at Walter Reed Hospital where he entertained hospitalized servicemen.

Lance first became interested in singing while in high school in his hometown, Georgetown, S.C. He did solo work while a member of the high school glee club and church choir. At present, he is studying under Raoul Querze at Carnegie Hall, NYC. [Querze was both a singing teacher and an operatic tenor.]

A former high school athlete, who earned letters in basketball and football, Lance started out studying for a concert singer. "I switched to popular ballads," he told the AFRO, "after I realized the limitations in the concert field for my people, especially after the time and money spent for training."

When Lance renders such popular semi-classics as "Ole Man River" and "Danny Boy," the audience immediately realizes that he possesses a rich voice for the concert stage.

Lance moved into the Club Caverns [Washington, DC] from a two-week engagement at Henry Armstrong's Melody Room [on 155th Street, in Harlem] and a five-week held over by popular demand performance at Smalls' [135th Street and 7th Avenue] both in New York City. He closes at the local nightery this week end.


[NOTE: While it would seem to be a big honor to be called the "Sepia Sinatra", that tag was also applied to Warren Evans (1944), Mel Moore (1944), Rubel Blakely (1944), Billy Eckstine (1944), Milton Buggs (1944), "Skylark" (no other name given; 1944), Woodie Osborne (also seen as Woody Osburn; 1944), Jessy Perry (1945), Mark Frank (1945), Leon "Sweetie Pie" Ketchum (1946), Lee Richardson (1947), Leslie Scott (1947), Billy Daniels (1948), and Nate Brown (1949). How many of them have you ever heard of?]

Herb isn't heard from again until he turns up, nearly a year later, at the Tia Juana Cafe, in Cleveland. The April 10, 1948 Cleveland Call And Post said of him: "... and a popular singing lad also appearing on the same program, Herbert Lance, from New York. Lance has a style all his own, with a voice and personality which enables him to swing from blues to classics as the most effective singer ever to grace the Tia Juana so far." Also appearing there was the Tiny Grimes band, whose sax star was Wilbur "Red" Prysock.

The May 1, 1948 Pittsburgh Courier said: "Vivian Greene, fresh from L.A. is on a well-accepted lyrical piano kick at Cleveland's Tia Juana. Herbert Lance, who was discovered by Smalls' Paradise Frank Gibbs is also under the spotlight there swooning the gals with his superb voice chores. They're in a show that's stopped nightly by lanky songstress Lillian Fitzgerald who has a lyrical style all her own."


At some point in very late 1948 (after the musicians' recording ban had ended), Herb began recording for Bobby Shad's Sittin' In With records. "I'll Always Be In Love With You" and "You Go To My Head" were released in January 1949 (but not reviewed); "Candle Glow" and the really pretty "Close Your Eyes" came out in February.


While waiting for something to happen with these, Herb journeyed up to Montreal, to appear at the Cafe St. Michel ("Harlem In Montreal"), whose MC was Nipsey Russell. Unfortunately, he was referred to as "Lantz" in one write-up and one ad. This was in the January 20, Montreal Gazette:


Herbie Lantz, who stars in the current St. Michel show, has a really fine voice and charms the customers no end with such numbers as I'm Confessin' That I Need You, I Don't Know Why and Might Lac A Rose. His best number, which he sings after much urging by his listeners is, of all things, Old Man River. He does something to this song which makes it impressive even to an ear which has become dulled to its notes by too much repetition.


The Montreal Gazette (February 10, 1949) said:


Herbie Lance, although a holdover from the last show at St. Michel, is still definitely in the lead as far as this one is concerned. He charms the customers this week with his soft-voiced versions of Two Loves Have I and To Each His Own. The audience never gets enough of the excellent Mr. Lance. It is a sure bet that he would be encored all night if he would allow it and if there was time.

Taking second spot is an amazing gentleman who goes under the name of Lockjaw Jackson. This performer has the ability to swing practically anything around, no matter what its weight, as long as he has it firmly gripped between his teeth. He starts off by whirling a chair, then changes to a table and as a finale has m.c. Nipsey Russell sit on a table then drags him twice around the floor.


A show for the whole family. There was one more write-up, in the February 19 Gazette:


Herbie Lance is getting to be somewhat of a fixture at this top-spot of Montreal's Little Harlem. He is a holdover from the last show, and by all indications might spend the winter here. The customers never seem to get enough of his soft-voiced renditions of popular torch songs.


He ("popular song star") and Nipsey Russell ("bilingual Emcee") were still there on March 21. The revue probably ran until the end of the month when a new show with Peggy Thomas started.



"Close Your Eyes" and "Candle Glow" were reviewed in the March 19, 1949 Cash Box:


Pair of sides that are already bouncing around in top spots on juke boxes throughout the nation are these offered by balladeer Herb Lance. Top deck, tagged "Close Your Eyes" is a ditty that is rapidly winning wide favor with music ops. The slow, sensuous tones that Herb offers make for grand listening pleasure from start to finish. Ditty is top drawer ballad, one that makes you wanna listen. Herb's vocal range is terrific on the side and should cause a load of attention in the music biz.... "Close Your Eyes" is hot - grab it!


"Close Your Eyes" first entered the national charts on April 9, 1949 and rose as high as #4 in its 18 week run. When the dust had settled, it was the #5 Best Jazz 'N Blues Record of 1949, right behind "The Hucklebuck" (Paul Williams), "Bewildered" (Amos Milburn), "Chicken Shack Boogie" (Amos Milburn), and "Tell Me So" (Orioles). [Of course, this isn't the "Close Your Eyes" that would be recorded by the 5 Keys. That one was written by Chuck Willis.]


The April 16, 1949 Billboard told us that Herb had been signed by Ben Bart's Universal Attractions booking agency. Bart had once owned Hub Records and managed the Ravens.



It didn't take long for Herb to appear at the Apollo Theater. He was there the week beginning April 22, 1949, along with Cab Calloway, the Cab Jivers, Tiny Davis & Her Band, Johnny Hudgins, and Alston & Young.

Here's what Apollo owner Frank Schiffman thought of Herb's performance that week: "Young good looking boy with a nice baritone voice. Worth just about the salary which we paid him." That salary was the munificent sum of $300 for the week (6 shows a day).

The April 30 Detroit Free Press said: "The Sittin' In Firm is capitalizing on a new swooner sensation - Herb Lance. He is a baritone reminiscent of both Herb Jeffries and Billy Eckstine."

The May 14 Ohio State News (Columbus, Ohio), reviewing "Close Your Eyes", said "This week's disc is not bad to listen to." Can't ask for a better review.

The May 14, 1949 Cleveland Call And Post also said:


PHILADELPHIA - Herb Lance, the handsome young baritone singing sensation, makes his first nightclub appearance since arriving on the big time, when he plays the "Showboat" cafe here. [No dates given.] Reigning favorite in the juke box set because of his heart throbbing recording of "Close Your Eyes," Herb goes into the Roosevelt Theatre in Pittsburgh and the Regal in Cincinnati as part of an all-star lineup near the end of the month. The Pittsburgh date will be preceded by a three-day stand at the recently opened Duke Theatre in Detroit.


The May 14 Pittsburgh Courier had a blurb titled "Herb Lance Plays Philly". However, other than "Showboat Cafe", it's almost totally illegible. The only other words I can make out are "Herb Lance" and "young".


There was a big article in the May 14 Detroit Tribune titled "Herb Lance, Waxing Idol, Heads Duke Theater Revue":


In keeping with the new entertainment policy of big-name attractions started last week, the Duke Theater management proudly presents the "new idol of the wax" and singing sensation, Herb Lance, starting on Sunday May 15 for three days.

Sharing the spotlight will be the famous Ted Buckner and his recording orchestra. The Buckner crew's two latest waxings, "Blowing The Blues" and "Bug A Boo" will be released this week by the Staff Label Company.

The booking of Herb Lance was one of the greatest feats in local theatrical history [be still, my lunch] for a number of night clubs and theaters throughout the middle west tried in vain to book the new singing star.

Lance will sing his heart out to the Duke Theater audience as he did in his great recording hits such as "Close Your Eyes", "Candle Clow" [sic], "You Go To My Head", and "[I'll] Always Be In Love With You".

[The final paragraph talked about the new 8-Mile Road Herb Lance Fan Club, organized by Mildred Carter. The other members (7 others named) were due to distribute personally autographed Herb Lance photos.]


On May 24, Herb, Earl Bostic, Wini Brown, Roy Brown, and Moke & Poke did a split week appearance at two theaters: Pittsburgh's Roosevelt Theater for two days and then Cincinnati's Regal Theater for the rest of the week. Herb was described by the May 14 Cleveland Call And Post as: "... the newest romantic singing idol of the Bobby Soxers. Herb Lance is the youthful newcomer."

On June 2, Herb started at the Royal Roost in Manhattan, along with Dinah Washington.


Two more Sittin' In With releases: "Because", backed with "Ghost Of A Chance" in June, 1949 and "Begin The Beguine", coupled with "Stardust" in July.


"Because" first entered the national charts on July 16, 1949 and hit #8, but only had a 2-week run.



Then, the July 16 New York Age reported: "Herb Lance of 'Close Your Eyes' fame is convalescing at Halloran [Veterans'] Hospital on Staten Island. You can address him care of Ward 2D." Nothing ever said why he was there, but there was a photo in the August 13, 1949 Cash Box that showed Herb being visited in the hospital by Bobby Shad, who brought along a bunch of records for the hospital's record library. The caption was:


NEW YORK - Pictured with a bit of an amazed look upon his face is balladeer Herb Lance, as Sittin' In Records prexy Bob Shad drops in for a visit at the New York Veterans' Hospital, Staten Island. Herb, temporarily bedded down, certainly is riding high in the music business, via a bevy of hot records, among them "Close Your Eyes", "Because", and his latest "Stardust". The platters Bob Shad is holding were donated to the hospital on behalf of the plattery for the veterans' record library.


"Stardust" was Cash Box's Race Disk O' The Week in their August 6 issue.



Not wasting any time, Sittin' In With issued "If My Dream Would Come True", backed with "That Lucky Old Sun" in August. That's three records in three months. I don't know if Bobby Shad was expecting instant hits, but it's unusual to release so much in such a short period. Both sides of this record had the Beavers doing backup, although they weren't credited on the label (reduced to the generic "And Vocal Quartet"). I suppose a more competent interviewer would have asked Beavers' bass Raymond Johnson how this came about, since they were under contract to RCA at the time, but I didn't.


The August 6 Cleveland Call And Post said that Herb was finally out of the hospital. Not one New York paper mentioned it. Herb wasted no time in joining the stage show at Chicago's Regal Theater (the week of August 5). Others on the show were Earl Bostic, Roy Brown, and Chubby Newsom.

August 21, 1949 found Herb at the Kansas City music festival, along with Earl Bostic, Roy Brown, and Wini Brown. The August 20 New York Age called him the "prince charming of the juke boxes".

But the August 27 Pittsburgh Courier had a small article (some of which is illegible) titled "Herb Lance Back In Halloran [Hospital] Bed". He was forced, it said, to cancel his engagement with Earl Bostic at Clairton, Pennsylvania.


He was advertised as being at Louis and Alex's in Washington, D.C., along with the Caldwells, beginning on August 30. Because of the hospitalization, I don't know if he made the engagement.



The September 10, 1949 Ohio State News, talking about "Stardust", called Herb's version "far and away the best yet". His "That Lucky Old Sun" got Cash Box's Award O' The Week in their September 10, 1949 issue.

Billboard finally got around to reviewing "Stardust" in their September 17 edition. Both sides were rated a "70".


Stardust: A pretty enough rendition of the standard by Lance, a promising Eckstine-Laine styled warbler. Not likely to smash, tho.

Begin The Beguine: Same story here. [Lazy reviewer.]


That review was echoed in the September 17 Ohio State News:


That man with the voice, Herb Lance, is back with a sweet number, "Lucky Old Sun". The tune is not a love ballad, but more in the line of a folk song. Lance is not up to par with his first records, perhaps, because that would be next to impossible.


On Friday, October 7, Herb began a two-week stay at the Flame Show Bar in Detroit, along with the Erroll Garner Trio, Lillian Fitzgerald, Kitty Stevenson, and the Todd Rhodes Orchestra.



October's Sittin' In With release was "Don't Say We're Through", backed with "I Had Everything But You".

"That Lucky Old Sun" entered the national charts on October 22, 1949 for two weeks, reaching #6.


Herb and the Cootie Williams Orchestra appeared at Gregory's Ballroom in Richmond, Virginia on December 9, 1949.

One of those blurbs that I love. The Pittsburgh Courier of December 24 said: "Hold onto your hats, Dee Cee's exciting Minnie Paynter and songsational Herb Lance are getting ready to form a duet on the wedding march. She will do it soon after severing her first splicing in Mexico next year." Not a single other word of print ever said that they even knew each other.

Herb spent New Year's night (January 1, 1950) at the Akron (Ohio) Armory.

For a while in early 1950, some newspapers printed a list of the cities where certain artists were scheduled to appear in the near future. Here's Herb's schedule:


January 13 - Norristown, Pennsylvania
January 14 - Wilmington, Delaware
January 15 - Baltimore, Maryland (Elks Monumental Lodge)
January 16 - Roanoke, Virginia
January 27 - Youngstown, Ohio
January 29 - Buffalo, New York
February 3 - Clairton, Pennsylvania
February 4 - Newark, New Jersey
February 11 - Cleveland, Ohio (Public Hall)
February 12 - Buffalo, New York
February 14 - Toledo, Ohio


The January 4 Detroit Tribune had a blurb that said Universal Attractions was pairing Herb with Freddie Mitchell for "a brief tour of one nighters". On January 15, 1950, Herb and Freddie were at the Elks Monumental Lounge in Baltimore. They were right about it being a brief tour; January 20 found Herb, with the Joe Thomas Orchestra, at Gregory's Ballroom in Richmond, Virginia, while Freddie Mitchell was at the Narrows Supper Club in Vancouver, British Columbia.


Probably in February, Sittin' In With issued "My Buddy", backed with "Cancel The Flowers"; they weren't reviewed.



On February 11, 1950 Herb appeared at the Public Hall in Cleveland with Roy Brown. Then, it was up to the Apollo Theater for the week beginning February 17, 1950. He shared the stage with Dinah Washington, the Cootie Williams Orchestra (with Willis Jackson), and Apus & Estrellita. After that, it was down to the Royal in Baltimore, with Cootie Williams and the 4 Tunes.


On March 30, he headlined at the City Auditorium in Atlanta. Lower down on the cast list were Little Esther, the Johnny Otis Band, and Mel Walker.

Herb was one of those who turned up at Harlem's Baby Grand to celebrate William "Curley" Hamner's birthday. Hamner, who's credited as being one of the writers of "Hey! Ba-Ba-Re-Bop", along with Lionel Hampton, was given a party by Hampton. The guest list included Maxine Sullivan, Ruth Brown, George Kirby, Willie Bryant, and May Barnes. The blurb failed to mention exactly when it was, other than late March.


Then, it was out to the Sunset Terrace Ballroom in Indianapolis, where Herb appeared on April 9 and 10. The ad called him "King Of The Juke Boxes". On April 21, he was at the Regal in Chicago with Josh White (and his family: Josh, Jr. and Beverly), Cootie Williams, and Ruth Brown. Herb was back at the Sunset Terrace Ballroom on April 30, along with Cootie Williams, Willis Jackson, and Eddie Mack ("Blues Shouting Sensation; He Needs No Loud Speaker").

On June 24, 1950, Herb and Eddie "Cleanhead" Vinson's band were at the Starlite Arena in Baltimore. The next day, Herb appeared at the Atlanta Daily World Health Jamboree, held at Herndon Stadium. Also appearing, said the June 24 Atlanta Constitution, would be "... the Orioles, a musical quintet which made its debut on Arthur Godfrey's program; ... Pigmeat Markham and Jackie 'Moms' Mabley, comedians; Mantan Moreland, movie star; Dusty Fletcher, of 'Open The Door, Richard' fame; and Johnny Hartman, vocalist."


Herb was back with Earl Bostic, at the W.C. Handy Theater in Memphis on July 7. Also appearing were Wini Brown and Apus & Estrellita. From there, the acts went to appear in Lexington and Louisville, both in Kentucky. Then, it was the Lincoln Theater in Columbus, Ohio on July 16-17, and the Roosevelt Theater in Pittsburgh on July 19.


On July 28, Herb started at Sunnie Wilson's Show Bar in Detroit, along with Tina Dixon. (Sunnie was no relation to Jackie Wilson, who called himself "Sonny Wilson" when he was a Golden Gloves boxer.)


Back to the Apollo Theater on September 28, 1950, along with Dinah Washington, the Joe Thomas Orchestra, and the Congaroos. This time, Frank Schiffman paid him $400 for the week. His comments: "A fairly good singer. Gave disappointing performance."

While he was in New York, he did some more recording, but not for Sittin' In With. He'd now secured a contract with Columbia Records and, sometime in September, he waxed "I Need A Shoulder To Cry On" and "Dream Awhile".

The October 7, 1950 Pittsburgh Courier told us all we need to know: "Herb Lance, who triumphed so at the Apollo Theater - on the same bill with Queen Dinah Washington - once played left tackle at Howard High in Georgetown, S. C., and never dreamed he'd be a singing star."


As usual, an artist's signing by a record company was announced after recordings had already taken place. Herb's signing was finally mentioned in an article in the October 7 Cash Box titled "Columbia Hypo's Rhythm & Blues Department". In one fell swoop, they'd signed Herb, the Ravens, Wini Brown, and the Arnett Cobb band. All these artists were handled by Ben Bart's Universal Attractions and Bart himself became an a&r man man for the label, reporting to Mitch Miller.


From November 3-16, Herb was at the Chesterfield Lounge in Detroit. The ad called him "Columbia Recording Star", even though nothing had yet been released on that label.



The December 2 Billboard said that Herb was going to be part of the 25th anniversary of Edwin Smalls' Smalls Paradise in Harlem. Others to appear in the four-day celebration were Dinah Washington, the Ravens, Earl Bostic, Hot Lips Page, Billy Daniels, and Savannah Churchill. I don't know the exact four days, but December 7 was one of them.

As long as Herb was in New York, he recorded some more songs for Columbia in December: "The Loneliest House On The Street" and "With Love In My Heart".


January 1951 started with Columbia releasing "The Loneliest House On The Street", backed with "I Need A Shoulder To Cry On". I haven't heard "Shoulder", but I believe (based on writer credit) that it's a different song than Billy Bunn's RCA release, also from 1951.

Herb had another Columbia session on January 31 in New York. This one was split with Ida James; each did two songs. Herb's were "Jet" and "Don't Tell Me"; Ida's were "Shake Your Can" and "The Chair Song".

Billboard reviewed Herb's first Columbia release on February 10, 1951:


The Loneliest House On The Street (64): Lance gives the attractive ballad an Eckstine type go, tho the fire is missing.

A Shoulder To Cry On (69): Chanter gets more feeling into a pleasant torcher.


On February 11, Herb was at the Lincoln Theater in Columbus, Ohio, along with Pigmeat Markham and company and the orchestra of Doc "Rag Mop" Sausage. Also on the bill were Mary Lou Green and Rosemary McCoy. Note that, in those days, comics like Pigmeat didn't come out and tell jokes, they usually traveled with a couple of other comics in order to do skits. On February 13, the whole company was at the Ritz Theater in Akron, Ohio.


Back to the Apollo for the week of March 08, 1951, along with Percy Mayfield, Helen Humes, the Karpis Trio, Crackshot Hackley, the Howard Brothers, and Spizzy Canfield's Dancing Chorus. This time, Schiffman only paid him $350 for the week and noted that he "Sang well but fell flat with the audience."


Also in March, Columbia released "Jet", backed with "With Love In My Heart". "Jet" was also done by Nat King Cole, Buddy Johnson, Woody Herman, and the 3 Suns. The March 4, 1951 Richmond, Virginia Times-Dispatch liked "Jet": "Listen for Herb Lance singing 'Jet' on a new Columbia disk. Is this man with a deep, throaty quality a threat to Billy Eckstein's laurels?" (I'm not sure why they used the original spelling of "Eckstein", instead of "Eckstine"; he'd changed the spelling around 1944. My feeling is that this was a typo.)

The record was reviewed in the March 17 Cash Box and the March 24 Billboard:


Cash Box (no ratings): Two interesting tunes are sung on this platter by Herb Lance. Upper half ["Jet"] is an exciting thing which Herb does in a slow manner with Dick Vance's orchestra doing the backing. The lower end is a ballad on which he takes off again. For good filler items, ops can go along with these sides.

With Love In My Heart (BB; 75): Lance, a Billy Eckstine type, registers with a slow, romantic ballad for pop and r & b appeal.

Jet (BB; 80): Instead of the brisk beguine of the Nat Cole disk, Lance wisely takes a different tack - a slow fox trot, sinuous and compelling. Especially likely for r & b sales.


Herb and Joe Thomas (leading the former Jimmie Lunceford Band) were at the Pla-Mor Ballroom in Cleveland on March 31, 1951. The ad promised 5 hours of singing and dancing. The March 31 Cleveland Call And Post eagerly awaited the event (or, at least a heavy-handed press agent tried to convince you that they did):


Home to Herb Lance is South Carolina, but the popular Pla-Mor Ballroom in Cleveland is where Lance has had a particular personal desire to appear. On Saturday, March 31, at 8:30 p. m., Herb fulfills a long awaited ambition. Having played to capacity crowds at New York's Apollo Theater, where his fan mail hit the [sic] 15,000 letters a week, it will be interesting to record the amount of mail that the sensational singer will receive when he appears here.

Appearing in smart supper clubs in New York, Philadelphia, Baltimore, and Washington, D. C., where these major niteries have put his name up in lights, the 26-year-old performer recently was signed by Columbia Records for a long term contract.

If a theme song to identify Herb Lance would be chosen, it should be the ever popular "Close Your Eyes." That happens to be the one song most frequently requested by Herb Lance's admirers.

Herb Lance has often shared a star studded bill with another great singer - the Queen of the Juke Boxes, Dinah Washington.


How do I know that a press agent wrote that? Simple. When he appeared, on April 12-15, at the Farm Dell Nite Club in Dayton, Ohio, the Dayton Daily Express (April 11) ran essentially the same article, except this time "The Farm Dell Nite Club is where Lance has had a particular personal desire to appear." Ah, to be a press agent.


Meanwhile, sometime in April, Columbia released "Don't Tell Me", coupled with "Dream Awhile". In spite of the "long term" contract previously mentioned, Herb never recorded for Columbia again, nor were there any further releases. When Columbia announced, in May 1951, that it was reactivating its Okeh label and shifting a lot of artists there, Herb's name was among them. However, there were never any Herb Lance releases on Okeh.


Then, Herb did some more recording for Sittin' In With. In May, Sittin' In (a truncated Sittin' In With) issued "Home In The Sky", coupled with "At Last". ("At Last" was also released a month later by Jimmy Beckum and the Majors, but it's not the more famous song done by Etta James.) The master numbers on these indicate that they were recorded around this time and weren't old masters.


At some point in early June 1951, Herb and Wini Brown appeared at the Club Harlem in Philly. They were gone by June 12, when Bull Moose Jackson opened. Both Herb ("Jumping Blues Stylist") and Winnie [sic] Brown ("Gorgeous Thrill Songstress"), along with the bands of Freddie Mitchell and Gay Crosse were at Cleveland's Circle Theater on June 24. It was an all-day Sunday battle of the bands.

Cash Box reviewed "At Last" and "Home In The Sky" on June 30, although they didn't issue any ratings:


Herb Lance has two pretty ballads to work with on this disk. And work on it he does with a wonderful vocal that truly puts these tunes across. Aside from the fine backing on both ends, the under side ["Sky"] offers the fine harmony of Herb and a choral group. [This is, of course, an early example of the Dread Chorus.] Ops should have a big play on both halves.


In July, Sittin' In issued two gospel tunes that Herb had recorded for them, probably recently (I don't know the master numbers). They were reviewed in the August 4 Billboard:


I Want Jesus To Walk With Me (80): The pop singer turns to sacred music to come on with a fine hunk of gospel wax. Lance sings strongly on a lovely sacred opus. Organ background sets a fine mood.

Jesus Is All The World To Me (80): More of the same here.


Finally, a gossip column blurb that was actually true. The Gulf Informer (Mobile, Alabama) of August 4 told us: "Velvet baritone Herb Lance who recently made that edition in Tan Confessions (devoted exclusively to bachelors) is secretly wed to Atlanta University grad Helen Thomas."


Back to Detroit's Flame Show Bar, where he and Mantan Moreland appeared for the two weeks beginning August 10, 1951. He replaced Little Miss Sharecropper (Lavern Baker).



On October 6, Mercury Records announced that Bobby Shad (owner of Sittin' In With) would become their a&r man in charge of R&B. On top of that, Mercury would purchase around 200 Sittin' In With masters, but never got around to actually buying the company itself, which remained under the directorship of Bobby's brother, Morty. (See my Rufus Beacham story for more details.) In late November, Bobby Shad announced Herb's signing to Mercury.

Of course, Herb would have had his first session by then. At an unknown date, he recorded three songs: "Trust Me", "Little White Cloud That Cried", and "A Lonely Town". Once again, these all have a particularly dreadful Dread Chorus.


Mercury released "Little White Cloud That Cried" and "A Lonely Town" in December. They were reviewed in the January 5, 1952 Cash Box and the January 12 Billboard:


Cash Box (no ratings): A current biggie ["Cloud"] is taken hold of by Herb Lance and he delivers an excellent version of this beautiful ballad. The momentum of the original play may push this one too. The flip lid is a nice blues number that Herb does a good job on. The first level might grab a share of the coin.

Little White Cloud That Cried (BB; 72): Good coverage here by Lance, tho the [Johnnie] Ray disk is too far in the lead to worry about competition.

A Lonely Town (BB; 72): Lance hands a slick ballad an equally slick reading.


At the time of that review, Herb was appearing at the Club Ponciana in Atlanta. Late in January, he entertained at the Non-Pariel Club in Miami. (I assume they meant "Nonpareil".)

One last release on Sittin' In, from March 1952, was "Why Am I", backed with "Lover's Lullaby", recorded at the same session as "At Last". They weren't reviewed.


In April, Herb was part of a big show at the Club Savannah in Greenwich Village. It also starred the Fontaine Brothers, Rose Hardaway, Amanda Thigpen, Baby Dee, Sandra Fields (who'll be back later), and Lucille Dixon's band. The April 26, 1952 New York Age said: "Although he is not headlined, Herb Lance is the best offering on the bill at Club Savannah. Herb sings with such warmth and sincerity that he is captivating the customers. He's our No. 1 male vocalist for 1952 as well as a top Mercury recording artist."


Speaking of Mercury, Herb had another session, sometime in April 1952. At it, he recorded "Lonesome And Blue", "Alone", "Paradise Valley", and a fourth song whose title is unknown. The April 26 Billboard said: "Elaine Brent, thrush who has made a number of waxings for the Abbey label, recently cut two sides for Mercury Records, with singer Herb Lance. Waxing, to be released in another week contains the new Benjamin and Weiss ditty 'Lonsome [sic] And Blue' and 'Paradise Valley'." Elaine had been a vocalist with Louis Jordan.

But it didn't work out as planned. When Mercury released "Lonesome And Blue" in May, her name wasn't on the label. Also, the flip was Herb's solo, "Alone", not the "Paradise Valley" duet, which remains unreleased. Something happened with Elaine and Mercury, resulting in her going off to MGM; that's probably why her name isn't on the record.

The record was reviewed in the July 5 Billboard and the July 26 Cash Box:


Alone (BB; 65): Lance sings the evergreen in spiritless fashion. Ork effort is okay.

Lonesome And Blue (BB; 60): Tho Lance gets more heart into this side, it is an unexciting effort. Lateness of disk doesn't help. [Both Lily Ann Carol and John Greer had already released the song on RCA.] Label could easily have skipped this one.

Alone (CB; "C+"): An organ backs the songster on his venture through a grand oldie that is given a resounding reading. Slow number is good for dancing.

Lonesome And Blue (CB; "C"): Herb Lance duos with a lass to vocalize on a slow blues type number. Harmony is fair and makes for some interesting listening.


On July 25, Herb spent two weeks at Smalls Paradise in Harlem, along with the Pee Wee Cobbs band.


I'm not sure when it came out (it seems to be from 1952) or even why, but the Mercury master of "Little White Cloud That Cried" was pressed up in Sweden for Metronome Records of New York (so says the label). The flip was "Slow Poke" by the Okey Dokies, a Danish quartet that had backed Peanuts Holland on his version of "Open The Door, Richard".

In September, Herb was at the El Capitan in Kansas City.


Somewhere along the way, he'd abandoned Mercury and hooked up with Jubilee records. His only release, in December 1952, was "Why Don't You Believe Me", coupled with "My Inspiration Is You". They were reviewed in the Pop section of the December 20 Cash Box. However, I don't know exactly what grades they received. They were both rated "C", but each has a little white blob after it that could be a "+" or a "-"; I can't tell from the uploaded copies.


Why Don't You Believe Me: Herb Lance takes the top tune of the day and delivers it in a slow round voice that reminds one of Billy Eckstine. It's a fine piece of coverage by the chanter.

My Inspiration Is You: Sid Bass does the backing for Herb once again as the artist warbles another ballad in his feelingful and expressive voice.


Sometime in 1952, Herb Lance wrote a song called "Mama, He Treats Your Daughter Mean" with his friend Johnny Wallace (brother of boxer Coley Wallace). The story goes that the pair had heard a blues singer on the street in Atlanta, singing a mournful song that included the title line. Someone decided that it would make a good tune for Ruth Brown to record for Atlantic. She initially disliked it, but eventually recorded it on December 19, 1952. Good choice; it became a #1 R&B smash for her. Note that, although the label credits Lance and Wallace, the sheet music and the BMI registration also include Charlie Singleton.


At year-end, Herb appeared at Chicago's Regal Theater, along with Dinah Washington, Cootie Williams, and the Swallows.

The January 31, 1953 New York Age told us all about it: "Coley Wallace's brother John, and singer Herb Lance, penned the tune (Mamma He Treats Me So Mean) recorded by Ruth Brown." The February 2, 1953 Cash Box told us all about it: "Herb Lance, the velvet ballad baritone singing star, enters the song-writing field with a hit, 'Daddy, You Treat Your Daughter Mean'." Why do I even bother?

Now for another piece of inspired nonsense. The May 21, 1953 Jet had an article titled "Dancer Sues, Says Singer Herb Lance Bit Her".


Singer Herb Lance, who wrote lyrics for one of the nation's top blues tunes, Mama, He Treats Your Daughter Mean, was accused by shake dancer Sandra Fields of "treating her mean" in a New York night club. The dancer said Lance bit and kicked her backstage at the Club Savannah in Greenwich Village over a two-year-old, $10 business transaction. Miss Fields said injuries caused by Lance's attack might disable her for six months, said she would demand $10,000 in damages."


If this was such a big deal, how come it was never reported anywhere except Jet? At least they got the title of the song correct.

Maybe Herb did like fighting. This was in the May 29, 1954 Pittsburgh Courier:


Singer Herb Lance and [dancer] "Sandman" Eddie Waller had one of those big fist deals out in Jersey. After being arrested by the highway patrol, Lance posted a $50 bail, and left the mosquito state immediately thereafter. Sandman waited for the verdict and paid another $50 fine.


On August 21, 1954, Monte Bruce announced Herb's signing to Bruce Records. Around that time, Herb went into the Brooklyn Baby Grand.

Then, there was this odd reporting in the August 28, 1954 New York Age (I verified the date):


It's been a long time since we've had an opportunity to write about one of the young baritones in the night club field, other than Mr. "B," [Billy Eckstine] who has been one of my favorites for a long time. However, we went to hear Herb Lance at the Baby Grand on last Thursday night [August 26] and the young lad is very refreshing in his new repertoire of ballads. One of the songs which appealed to me most was "Shoulder To Cry On" written for him by John Hauptman and is soon to be recorded on the Columbia label. [Actually, it had been released three and a half years previously!]


Here's a third blurb calling Herb a brawler. The December 2, 1954 Jet said: "Once close pals, singers Herb Lance and Titus Turner slugged it out at the Baby Grand cafe over who was the better crooner. Turner was declared the Marciano after it was all over." (That's a reference to then heavyweight champion Rocky Marciano.) Since this was in Major Robinson's gossip column, it's highly suspect, although there's a pattern.


Bruce released its sole Herb Lance record in December: "You're Torturing Me", coupled with "No More Trouble" (which has an unidentified group behind him). It wasn't reviewed.

On December 12, Herb entertained at the Albennie Jones benefit show at the Baby Grand. Also singing was Titus Turner; there was no hint of a fight this time.

On April 6, 1955, Herb appeared on television. The blurb in the April 9 New York Age said: "Brooklyn's little Annette Swinson really stole the show when she appeared on Ralph Cooper's Talent Scouts TV show last Wednesday. She shared the spotlight with Herb Lance." The show was actually called "Spotlight On Harlem", on which Cooper presented both amateur and professional talent. It was broadcast on Wednesday nights (in 1955) from 9-10 PM on WATV from Newark. (This was New York's Channel 13 before it became a Public Television station.)


A bit later that year, Herb hooked up with Dizzy Gillespie and became the male vocalist with his orchestra. (The femme singer was Dorothy Saulter, wife of dancer Charles S. Atkinson [that's "Cholly Atkins" to you].) On September 12, 1955, the band recorded "Seems Like You Just Don't Care", with vocal by Herb. This would be released on Norman Grantz's Norgran label the following year. At the time, Herb was appearing at the Brooklyn Baby Grand, along with Linda Hopkins.


Once that engagement was over, Herb seems to have joined Gillespie's band full time. By April 1956, the band was doing a State Department tour of the Middle East, playing in Pakistan, Iran, Lebanon, Syria, Turkey, Yugoslavia, and Greece. (Yes, I know some of those aren't in the Middle East, but that's what the newspaper report said.) Known songs that he sang were "Joshua" and "Motherless Child".

When Gillespie returned in mid-May, Herb remained in Europe. The New York Age of July 28, 1956 reported: "Herb Lance, Dizzy Gillespie's former song stylist, bringing down the house at the Elephant Blanc [in Paris]."

While Herb was still overseas, his son, Herbert Joseph Lance, Jr., was born on June 29, 1956 in New York.


In July, that song Herb recorded with the Gillespie orchestra ("Seems Like You Just Don't Care") was released on Norgran. The flip, was "Play Me The Blues" (with vocal by Toni Harper). Where once Herb sounded a bit like Billy Eckstine, on this one, he sounds like Joe Williams, Count Basie's vocalist.

Cash Box gave it a "B" in their July 28 edition: "Dizzy Gillespie jumps out a quick beat rhythm piece with Herb Lance doing a better than adequate job on the vocal. Lance wails about the gal who no longer loves him. Deck drives along at a good pace. Big band backing."

The November 24, 1956 New York Age was right on top of the news: "Herb Lance, a soothing crooner, is back from Paris." He'd actually returned on September 28.


Another year, another recording company. In April 1957, while Herb was, once again, at the Club Savannah in Greenwich Village, "Drifting Water" and a reprise of "Close Your Eyes" appeared on Deluxe (both with the Dread Chorus). They were reviewed in the April 20 Billboard:


Drifting Water (70): A calypso. Lance does a nice job here, working with a lyric that tells a story.

Close Your Eyes (65): a pop-styled ballad, both in type and in Lance's vocal. He's backed by instrumentation featuring a Latin beat.


Here's what Cash Box had to say on June 1 (King was the parent company of Deluxe):


King's Herb Kole reports Deluxeroo, "Close Your Eyes" by Herb Lance starting to click on all charts with more and more plays each day. "It's amazing and the greatest thing I've ever seen", says Kole about the way orders are flying for the Lance ballad.


"The greatest thing" he's ever seen??? And yet it didn't even come near the charts; not even in the same room with them! This is a wonderful example of an industry filled with incredible hype.


On June 30, Herb was at the Opera House in Chicago, part of a one-night show with Mickey & Sylvia, Lavern Baker, and Bobby Charles. At the time, he was appearing at Chicago's Crown Propeller.



Another Dread Chorus Deluxe release, this one in October 1957: "You Can't Be Sure Of Anything", backed with "By The Candleglow" (the same song as his previous "Candle Glow") . On these, he sounds a bit like Roy Hamilton. Billboard reviewed them on November 4; Cash Box on November 16:


You Can't Be Sure Of Anything (BB; 76): A Bluesy rock and roller. Lance shouts the lyric with a lot of heart and there's plenty of sound behind him, notably a good tenor [sax] man.

By The Candleglow (BB; 73): A ballad, sung well, with full sound in the instrumental arrangement.

You Can't Be Sure Of Anything (CB; "B"): Herb Lance dishes up a slow, rhythmic ditty with a moving treatment. Lance sells effectively and the side comes off an ok deck. [Strange. They gave it a "B", yet could only call it "ok".]

By The Candleglow (CB; "B"): The big voiced Lance offers a middle beat pretty styled for the romantic teener of all markets. Shuffle type ballad turned out dreamily and with a tender touch.


Herb then disappears for over a year, but the next time we hear of him, it's due to a tragedy. Here's the full story, as printed in the September 17, 1958 New York Daily News:


Distracted by grief over the death of his 2-year-old son in an auto accident, a 35-year-old nightclub entertainer tried to take his life in his Brownsville [Brooklyn] apartment, police disclosed yesterday.

But Herbert Lance was foiled Monday night when neighbors at 618 Sackman St. smelled gas and phoned police.

Within minutes, Patrolmen Robert Dezendorf and Robert Kearney answered a radio call, and their split-second timing was credited with saving Lance's life.

On Monday morning [September 15], while he slept after a late appearance at a Greenwich Village club [the Club Savannah], his wife, Helen, 28, started out for a beach with their only child, Herbert Jr.

Her car collided with another at Dumont Ave. and Powell St., and the youngster was killed. The mother received head injuries and was taken to Kings County Hospital. The boy's body was removed to the hospital morgue.

When police got into the second floor, three-room apartment, Lance was slumped on the floor in the gas-filled kitchen, Dezendorf said. He applied artificial respiration while his partner called an emergency squad.

The entertainer, also a composer, was revived and rushed to the same hospital where his wife was.

"What's the use of living now the boy is gone?" the cops quoted him as saying.

He had taken a quantity of pills, of an unknown nature, swallowed a caustic and cut both wrists. Yesterday, his condition was fair, and he was placed under psychiatric observation at the hospital.


The only thing the October 2 Jet added was that the driver of the other car was drunk. I'm reasonably sure that "the age of the reporter inventing what he thought would help to make the story more sensational" had passed by this time (it was very common in the early years of the century), but I have a problem. A singer swallowing a "caustic" (by which I imagine they meant bleach or lye) isn't going to do his voice any good. Yet he sounded pretty much the same after the incident. Beats me.

Counseling helped. The November 8 New York Age said: "Herb Lance operating at Club Savannah in best of show must go on tradition."

On July 3, 1959, Herb entertained at the International Assistance Foundation's introductory dance at the Hotel Diplomat. Also on the bill were Thelma Baxter, Coles & Atkins, and Mable Lee.


In mid-1959, Herb started recording for the Mala label, a subsidiary of Bell Records. His first record was "My Good Mind (Went Bad On Me)", backed with "Like A Baby", released in August. They were reviewed in the September 7 Billboard and the September 12 Cash Box:


Like A Baby (BB; 3 stars): Lance gives the oldie a feelingful reading. Side could create interest.

My Good Mind (BB; 3 stars): Lance handles the bluesy medium-beater nicely over rhythmic ork and chorus support. Pop and r.&b. coin possible.

Like A Baby (CB; "B"): Songster is strong on the deep blueser, with combo-chorus tagging along in funky style.

My Good Mind (CB; "C+"): The blues in an uptempo vein here.


A second 1959 Mala release was "Some Love" and "Until The Real Thing Comes Along", but it wasn't sent out for review.

Probably in 1960, Bobby Shad's Castle Records reissued (at least) two of his old Sittin' In With releases, using the same record numbers as on SIW: "Because" / "Ghost Of A Chance" and "If My Dream Would Come True" / "That Lucky Old Sun". Note that Sittin' In With labels had said Castle Record Co.

This will sound strange. Dorothy Kilgallen's syndicated column (as in the October 18, 1960 Asbury Park [New Jersey] Press) said: "Herb Lance is a recent example of the fleeting quality of fame in show business. Not many seasons ago, he was hailed for his hit song, 'Close Your Eyes,' now he's a notary public, studying to be a mortician." What? Well, I can't comment on him being a notary public, but his younger brother, Peter Joseph Lance, Jr., was a mortician in Harlem, so Herb was, in effect, joining the family business.


A third Mala release, from November 1960 ("Deep In My Heart" and "Prayer In My Heart"), has him sounding like Brook Benton. Billboard gave them both three stars on November 21; Cash Box rated them both "B" on November 26:


Deep In My Heart (BB): Feelingful chanting by Lance on a moving rockaballad. Both sides are dual-market items.

Prayer In My Heart (BB): Same comment.

Deep In My Heart (CB): Nice bluesy ballad statement. Tune is not Sigmund Romberg's "Student Prince" standard.

Prayer In My Heart (CB): Songster and full ork-chorus do a handsome job on the inspirational, which should prove timely programming during the forthcoming Holiday season.


The February 16, 1961 Jet reported: "Singer Herb Lance, who is also a Harlem mortician, and his wife, Helen, told friends the bad news: they've separated."


More bad news (as far as I'm concerned). In February 1961, the Promo label released "Blue Moon" (by Herb Lance & the Classics), a cover of the Marcels smash hit, backed with "Little Boy Lost" (no group). The lead voice on "Blue Moon" doesn't sound like Herb Lance at all, and I don't believe it is him, regardless of label credit. I tried listening to it on three different occasions and couldn't once get as far as a minute into it. Sounds to me like people who couldn't even qualify for amateur night at karaoke. It doesn't belong in the same universe as the Marcels' version. The flip side has Herb's trademark baritone voice.

In spite of my opinion, "Blue Moon" entered the Pop charts on March 6 and stayed for 5 weeks, but only got as high as #50. The Marcels' version (which, I may have failed to mention, is superior in every musical respect) reached #1. [Just to make sure it wasn't just me, I had singer Billy Vera listen to "Deep In My Heart", Herb's prior record, and try to reconcile that voice with the one on "Blue Moon". He said: "I agree it doesn't sound like the same voice, at least on first listening."]

Maybe he needed to get out of town after "Blue Moon", but Herb embarked on a new career. In 1961, billed as "Cousin Herb" (or "Cuz"), he started working as a DJ on radio station WERD in Atlanta with a jazz show called "Purple Grotto". He also set up a record production company (Atlanta Sound Studio) with his friend Calvin Arnold (a singer who had "Think I Better Rest" and "Funky Way").

But he couldn't keep away from recording and, around August 1965, he released "Like A Child", backed with "Guess Who" on the Chess label.


In 1965, Billboard ran a weekly "DJ Spotlight" and their September 11 issue featured Herb. The Gillespie date is off by a year and he was only in Paris for a few months, but everything else seems right.

On December 25, he hosted a Christmas Day jazz program on WERD. It lasted from 1PM until the station's signoff.


Herb went to Chicago to record eight more sides for Chess (on May 10 and May 12, 1966): "The Comeback", "Don't Go To Strangers", "Trust In Me", "Seems Like You Just Don't Care", "Close Your Eyes", "Heartbreak (It's Hurtin' Me)", "So Many Ways", and "Two Different Worlds". These were all released in August on a Chess LP called The Comeback. The only one I've heard is his third version of "Close Your Eyes", which has a pleasant Latin beat.

The LP received three stars (but no review) in the September 10 Billboard. While that sounds great, the caption said "The three-star rating indicates moderate sales potential within each record's music category." (The LP was considered jazz). The Asbury Park Press (October 15) gave it a real review:


Back in the days when rock 'n' roll was an annoying infant, Herb Lance scored a big hit with his version of "Close Your Eyes." Then he drifted into musical oblivion, leaving the popular recording (it sold over one million [not a chance]) and lots of potential in the blues idiom. Now he has come back, and his first album is a sometimes exciting, sometimes rough collection. Lance's forte is the blues, and when he stands in front of a lusty big band and shouts he is something else. Listen to the opening selection, "The Comeback," a blues staple where Lance proves he can cope with the best of them. He has a strong, gruff voice that suits this type of material like a Brooks suit. It is when he tries to interpret tamer material, especially romantic ballads, that he runs into trouble. "Don't Go To Strangers" is passable, but his "Two Different Worlds" is a poorly done Al Hibbler imitation. Lance repeats "Close Your Eyes," but even that track seems pale when compared to his forceful "The Comeback," "Heartbreak," a rocking "Seems Like You Just Don't Care," and the gritty "So Many Ways." Lance shows real blues strength on these and he indicates that further work in this field will make him one of the premier blues vocalists. The big band used to back Lance here is led and arranged by Phil Wright and features some exciting solos by alto saxophonist Bunky Green.


A year later (September 30, 1967), Billboard announced that "Herb Lance, former Atlanta disk jockey, has been named to a promotional post with Chess." The October 14 Cash Box elaborated: "The Chess-Checker-Cadet label has made two appointments. Richie Salvador has joined the operation as sales-promo director for the eastern area. He'll work out of Philly, where he had been a promo rep for the company. Herb Lance, a top rated Atlanta deejay (WERD) and former singer, has left broadcasting to become promo director for the south and southwest. He'll headquarter in Atlanta."

But Herb missed broadcasting and the May 18, 1968 Billboard mentioned that he'd become a DJ on WIGO in Atlanta.


I don't know how long he stayed there, but by September 1971, he was a promotion man with Southland Distributors. He was still with them three years later.

However, the Pittsburgh Press (May 19, 1977) said: "Herb Lance now a mortician in Macon, Ga."

But he didn't quite bury his singing career. On November 17, 1996 he was part of a musical called "The Gospel Resurrection" at the Salem Baptist Church in Atlanta. The November 14 Atlanta Constitution said that "The production features ... a 56-member cast that will include 80-year-old Herb Lance." (He was actually 70, but I guess the mortuary business can age you.) It's possible that the songs on the 1996 Prominence CD (see discography) came from this production.

By the early 1980s Herb had moved back to New York as a mortician; he died there in 2006. The November 17 Atlanta Constitution had this obituary:


Mr. Herbert J. Lance, Sr., formerly of Atlanta, Ga. Passed in New York City, November 7, 2006. Affectionately known as "Cuz" to his listeners, he wooed audiences as a disc jockey and an on-air personality for WERD Radio on his Purple Grada Jazz show." [They were close: it was Purple Grotto.]


Notice that there's not a word about him having been a singer.

What a wonderful voice Herb Lance had! Of course, I mean his releases on Sittin' In With and Columbia, before the Dread Chorus was added to the mix. While his voice was still the same on those, I find the D.C. so distracting that I can't enjoy the performance.


Special thanks to Victor Pearlin, Billy Vera, and Dan Kochakian.




HERB LANCE
SITTIN' IN WITH
513 I'll Always Be In Love With You / You Go To My Head - 1/49
514 Candle Glow / Close Your Eyes - 2/49
519 Because / Ghost Of A Chance - 6/49
521 Begin The Beguine / Stardust - 7/49
524 If My Dream Would Come True / That Lucky Old Sun - 8/49
(both the above with the Beavers)
528 Don't Say We're Through / I Had Everything But You - 10/49
544 My Buddy / Cancel The Flowers - 50

COLUMBIA
39120 The Loneliest House On The Street / I Need A Shoulder To Cry On - 1/51
39218 Jet / With Love In My Heart - 3/51
39291 Don't Tell Me / Dream Awhile - 4/51

SITTIN' IN
603 Home In The Sky / At Last - 5/51
610 Jesus Is All The World To Me / I Want Jesus To Walk With Me - 7/51

MERCURY
5761 Little White Cloud That Cried / A Lonely Town - 12/51

SITTIN' IN
634 Why Am I / Lover's Lullaby - 3/52

MERCURY
8280 Alone / Lonesome And Blue (with Elaine Brent) - 5/52

UNRELEASED MERCURY
Paradise Valley (with Elaine Brent)

METRONOME (made in Sweden for Metronome Records of NY; the Mercury master)
B 593 Little White Cloud That Cried / [Slow Poke - The Okey Dokies] - 52

JUBILEE
5106 Why Don't You Believe Me / My Inspiration Is You - 12/52

BRUCE
114 You're Torturing Me / No More Trouble - 12/54

NORGRAN (with Dizzy Gillespie's ork; a Norman Grantz label)
151 Seems Like You Just Don't Care / [Play Me The Blues - voc by Toni Harper] - 7/56

DELUXE
6124 Drifting Water / Close Your Eyes - 4/57
6150 By The Candleglow / You Can't Be Sure Of Anything - 10/57

MALA
404 Like A Baby / My Good Mind (Went Bad On Me) - 8/59
405 Some Love / Until The Real Thing Comes Along - 59
426 Deep In My Heart / Prayer In My Heart - 11/60

CASTLE (a Bobby Shad label)
519 Because / Ghost Of A Chance - ca 60
524 If My Dream Would Come True / That Lucky Old Sun - ca 60

PROMO
P-1010 Blue Moon (with the Classics; but see text) / Little Boy Lost - 2/61

CHESS
1931 Like A Child / Guess Who - ca. 8/65
LP-1506 The Comeback - ca. 8/66
The Comeback
Don't Go To Strangers
So Many Ways
Trust In Me
Heartbreak
Two Different Worlds
Close Your Eyes
Seems Like You Just Don't Care

PROMINENCE
CD 1002 Forever Christmas: Gospel Christmas Classics (various artists) - 96
Hark The Herald [sic] and O Come All Ye Faithful are by Herb Lance




Unca Marvy's Home Page
More Articles