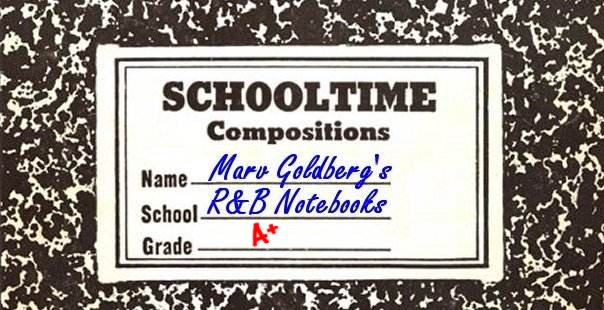 The Hollywood Saxons

By Marv Goldberg

Based on an interview with Joe Lewis


© 2007, 2009 by Marv Goldberg
Here we go again gang. Another incredibly complicated Los Angeles group, the Hollywood Saxons differ in that their membership was relatively constant, but they recorded under many different names for many labels over a 10-year period.

The Hollywood Saxons had their origins in a friendly neighborhood basketball game at Los Angeles' Greenmeadow Playground in mid-1956. A young ex-marine named Joe Lewis (not "Louis") was among the players who started singing in the shower room after the game, and he recalls that they sounded good enough to meet again for practice sessions.

Many rehearsals later, the group consisted of Stan Beverly (another ex-marine; lead), Bill Brooks (second tenor), Joe Lewis (baritone), and Charles Taggart (bass; he'd previously been in Sammy Hagan's Premiers on Dig). Lewis leafed through an encyclopedia until he found a name he felt had a noble ring to it: the "Saxons" (one of the Germanic tribes that conquered England).


After about nine months, Bill Brooks left and was replaced by Maudice Giles, former bass of the Squires on Combo. However, the Saxons already had a bass, so they converted him to a second tenor. A week after this, a fifth member was added: Nathaniel "Buster" Wilson, another bass, who'd come out of the service in March 1957. This time Charles Taggart was coached into singing first tenor.

The Saxons practiced for a year until they felt they were ready for engagements. The tunes they sang included pop ballads such as "Begin The Beguine" and "Coquette," as well as rock and roll tunes converted to a pop style. Like many other groups of the time, the Saxons would have preferred pop and modern harmony to R&B/R&R, but managers and record label owners would have none of this. The consensus in the industry was that there was no appeal (and therefore no money) in pop singing (don't even ask about modern harmony; when was the last time the Hi-Los had a #1 record?).

The Saxons finally got to record in 1958, for Eldon Minato's tiny Our label. "Please Be My Love Tonight" was paired with the more prosaic "Home On The Range." Was it ever commercially released? I'm not sure, but the label has no record number.


In late 1958, they hooked up with producer George Motola, owner of the Contender label. He wanted to record them, but there was a small problem: he had already had a group called the "Saxons." One of Jesse Belvin's myriad groups, this one had consisted of Belvin, Eugene Church, Gaynel Hodge, Johnny "Guitar" Watson, and Tommy "Buster" Williams. In 1957 they had recorded "Is It True" and "Rock And Roll Show" for Motola, which he finally got around to releasing in June of 1958. (By that time, they had also released "Tryin'" and "My Love Is True," on Robert Scherman's Tampa label, in February 1958.

Well, naming was never a problem in Los Angeles. Motola just renamed "our" Saxons the "Capris" and recorded them doing "Endless Love." Just to keep us from getting too complacent, however, the flip, "Beware," had previously been released in 1957, as by Jesse Belvin, on Cash 1056. It did have a group on it (almost the same personnel as the Saxons, except that Gaynel Hodge's brother, Alex, represented the family on that one) and so, just to make it more interesting, Motola billed this side as "Jesse Belvin and the Capris." The record was released in January 1959 on George Motola and Imogene Fadely's Tender label. The situation probably caused as much confusion then as it does now, because the record number (518) had just been used for the Shields' "Nature Boy."

On March 7, 1959, the Saxons/Capris (calling themselves the Portraits this time) recorded a bunch of masters for Capitol: "Close To You," "Easy Cash," "Yes It's True," and "The Ballad Of Annie Laurie." Capitol released the first two of these in April (Ricki Page, George Motola's wife, can be heard in the background of "Close To You"). The rest would remain in the can, as would all the masters they recorded for Capitol on August 13: "Again," "Sunday Kind Of Love," "Open Your Heart," "Organ Grinder's Swing," and "It's True."

In September 1960, the trio of Stan Beverly, Joe Lewis, and Charles Taggart recorded for George Motola again, this time appearing on his Forte label as the Tuxedos. "Trouble, Trouble" and "Yes It's True" (the answer record to the other Saxons' "Is It True").

All told, however, the group had little more than mild success to show for all of their work (and names). Now, they set about the task of gaining fame and hopefully some fortune, this time in earnest. From now on, they would [almost] always be known as the "Hollywood Saxons."


In 1961, Stan Beverly produced a session at which the Hollywood Saxons recorded "Every Day's A Holiday" and "L.A. Lover." Stan really believed in these songs and leased them to several companies, starting with Hunter Hancock and Roger Davenport's Swingin' label, around April 1961. Then, there was Hareco (as "Everyday Holiday" in May 1962), 20th Fox (in September 1962), and Danny Coggins' Elf label (around October 1962). This was their biggest and best-known hit, by far, and the ballad features some fine harmony.

Also in 1961, Stan Beverly teamed up with Yatsy Milsap to form the Entra label. This had a release by the Senders (previously known as the Swallows and the Guides) called "Spinning." This may not seem all that relevant, but you need to know this.

When the Senders broke up (before re-forming as the "Uptones"), their lead, Carlton Beck, recorded "The Girl I Left Behind" for George Motola. Backing him were Stan Beverly, Charles Taggart, and Maudice Giles. Released in 1962 (as by "Carlton") on Motola's Penney label, it's unclear if the guys are on the flip, "You'll Be Coming Home Soon." The record was reissued on Troy in July 1962, this time credited to "Carlton Beck."

The next Hollywood Saxons disc was released on Elf in November 1962: "It's You," coupled with "I'm Your Man."

Remember "Spinning" by the Senders (from three paragraphs ago)? The Hollywood Saxons had a release called "Diamonds" (on Entra, in 1963) that used the music track from "Spinning." The flip was "The Tears Come Rolling Down."

The Elf recordings of "It's You" and "I'm Your Man" were reissued on Swingin' in 1964. This was one of the final releases on Swingin' before the label went inactive that year.

Another 1964 release was by the Hi C's on the 3-4-5 label. This group was Stan Beverly, Julius Anderson, Moses McKinney, and Charles Taggart. The songs were "Just How It Is" and "By The Front Door".

In 1965, "Endless Love," which they had done as the Capris in 1959, was reissued on the Impact label.

Possibly that same year the guys recorded a couple of sides for Eddie Shields and Austin McCoy's True Soul label as the "Jolly Jesters": "Sweet Talking Girl"/"Big Foot Hannah." Most of the originals were there: Stan Beverly, Joe Lewis, Maudice Giles, and Charles Taggart. They were joined on this session by Melvin Ware.

Sometime after this, Stan Beverly started the Action label. A July 1967 release was "There Goes My Baby" (a remake of the Drifters' tune), backed with "My Heart Belongs To You". This group was Stan Beverly, baritone Julius Anderson, Buster Thomas [is this really a third "Buster," or is it possibly Tommy "Buster" Williams?], and Carlton Beck; they called themselves the "Professionals" on this one. After this, the Action label would become both "Action Pack" and "Action Pac", seemingly at random.

In either late 1967 or early 1968, "Follow Your Mind" and "Life Is But A Dream" (the Harptones' song) appeared on Action Pac. This was followed by "Loving You"/"Laughing Blues" in 1968.

Next came an Action Pack EP featuring the Hollywood Saxons. There were a cappella versions of "Every Day's A Holiday" and "Hey Girl" (probably taken from old practice tapes), as well as the original take of "Please Be My Love Tonight" (their first record on Our, ten years previously), and a song called "Do It Right The First Time."

After a hiatus of four years, Hunter Hancock seems to have reactivated Swingin' for one more release, the last on the label. In October 1968, Swingin' released two old Hollywood Saxons masters: "Laughing Girl," backed with "Merry Go Round." The latter song had Stan Beverly, Joe Lewis, Maudice Giles, Julius Anderson, and lead singer Carlton Beck. The delta numbers confirm the release (or at least the pressing) date of this record as being October 1968.

Another EP (this time on Action Pac) contains "Thelisa" and "Gee Whiz" (an a cappella version of the Bob & Earl tune), these, too, are probably old masters by the original group. The other two tracks were "Yellow Moon" by the Blossoms (the same song that the Viscaynes did on VPM in 1961) and "Tell Me Why" by the Bel-Aires. I have no idea who the Bel-Aires are, but it's a male group with a female lead. It's not the 4 Bel-Aires from Washington D.C., whose "Tell Me Why" had been released on X-Tra in 1958.


In the 70s, Nathaniel "Buster" Wilson joined Cornell Gunter's Coasters. However, in 1980 he was found shot to death and partially dismembered. (Cornell was later shot to death also; only Teddy Harper remained relatively unscathed.) Charles Taggart went on to become a minister.

Probably in 1972, there was a re-make of their version of "There Goes My Baby." This time, the group was Stan Beverly, Joe Lewis, Carlton Beck, and baritone Richard Botts, who also came from the Senders/Uptones. It was released on Watts, with "Too Far Gone To Turn Around" (actually, it said "To Far Gone To Turn Around," but let's ignore that) as the flip. The sides were credited to "Speed Limit."

1976 found Stan Beverly and Julius Anderson (from the "Merry Go Round" session) teamed up with Will "Dub" Jones and Leon Hughes as the "World Famous Coasters." They recorded a disco version of "If I Had A Hammer" for American International Artists.


In the 70s, the Hollywood Saxons made occasional appearances with Stan Beverly, Joe Lewis, Maudice Giles, and original Saxon Bill Brooks. In the 80s, Stan Beverly took some time off to appear with one of the many Ink Spots groups around at the time. The Saxons then added Melvin Ware as the new lead. Ware led "A Casual Kiss," released on the Fan Club label. The flip contained two songs ("Sunday Kind Of Love" and "Again") that were somewhat older; both were fronted by Stan Beverly.

Stan Beverly and Joe Lewis were still keeping a Hollywood Saxons group together in 2000. They appeared at a tribute to L.A. DJ Hunter Hancock (who had owned the Swingin' label) at the Doo Wop Society Of Southern California.


Special thanks to Frank Cassi, Gordon Skadberg, and Mike Sweeney. Discography courtesy of Ferdie Gonzalez



CONFUSING DISCOGRAPHY
OUR (Saxons; no number on the label)
#### Please Be My Love Tonight (JL) / Home On The Range (SB/NW) - 58

TAMPA (The other Saxons, with Jesse Belvin)
139 Tryin' / My Love Is True - 2/58

CONTENDER (The other Saxons, with Jesse Belvin)
1313 Is It True / Rock And Roll Show - 6/58
(Confusingly re-released on Relic 1011, in 1965, as the Hollywood Saxons)

TENDER (Capris; see text)
518 Endless Love (SB) / [Beware (JB) - Jessie Belvin & Capris] - 1/59

CAPITOL (Portraits)
4181 Close To You (SB/MG) / Easy Cash (MG) - 4/59

FORTE (Tuxedos)
1414 Yes It's True (SB) / Trouble, Trouble (SB/JL/CT) - 9/60

SWINGIN' (Hollywood Saxons)
631 Every Day's A Holiday (SB) / L. A. Lover CT/JL) - 61
Also on Hareco 102 [as Everyday Holiday] (5/62), 20th Fox 312 (9/62), and Elf 101 (ca. 10/62)

PENNEY (Carlton [Beck]; see text)
1306 The Girl I Left Behind (CB) / You'll Be Coming Home Soon (CB) - 62

TROY (Carlton Beck; see text)
100 The Girl I Left Behind (CB) / You'll Be Coming Home Soon (CB) - 7/62

ELF (Hollywood Saxons)
103 It's You (SB) / I'm Your Man (SB) - 11/62

ENTRA (Stan Beverly and the Hollywood Saxons)
1214 Diamonds (SB) / The Tears Come Rolling Down (SB) - 63

SWINGIN' (Hollywood Saxons)
651 It's You (SB) / I'm Your Man (SB) - 64

3-4-5 (Hi C's)
111/112 Just How Is It (??) / By The Front Door (??) - 64

IMPACT (Capris)
34 Endless Love (SB) / [Angie - Al Anthony Hoard] - 65

TRUE SOUL (Jolly Jesters)
2503 Sweet Talking Girl (??) / Big Foot Hannah (??) - ca. 65

ACTION (Professionals)
707 There Goes My Baby (CB) / My Heart Belongs To You (??) - 7/67

ACTION PACK (Hollywood Saxons)
101 Follow Your Mind (??) / Life Is But A Dream (??) - late 67 or early 68
111 Loving You (SB) / Laughing Blues (CT/JL) - ca. 64

ACTION PACK (Stan Beverly and the Hollywood Saxons)
2000/2022 Every Day's A Holiday (SB) / Do It Right The First Time (??) // Please Be My Love Tonight (JL) / Hey Girl (??) - 68

SWINGIN' (Hollywood Saxons; old masters)
654 Merry Go Round (CB) / Laughing Girl (CT/SB/JL) - 10/68

ACTION PAC (Stan Beverly and the Hollywood Saxons)
2023/2004 Thelisa (SB) / [Yellow Moon - Blossoms] // Gee Whiz (ALL) / [Tell Me Why - Bel-Aires] - 69

WATTS (Speed Limit)
506 There Goes My Baby (CB) / Too Far Gone To Turn Around (??) - ca. 72

FAN CLUB (Hollywood Saxons)
101 A Casual Kiss (MW) // Again (SB) / Sunday Kind Of Love (SB) - 80s

MILESTONE The Hollywood Saxons Meet The Paradons - 80s(?)
100 It's You / I'm Your Man / Everyday's A Holiday / L.A. Lover / Is It True / Rock And Roll Show / Diamonds / Trouble, Trouble
A bootleg compilation album; all other tracks are by the Paradons


LEADS:

CB = Carlton Beck
CT = Charles Taggart
JB = Jesse Belvin (never a part of the Hollywood Saxons)
JL = Joe Lewis
MG = Maudice Giles
MW = Melvin Ware
NW = Nathaniel "Buster" Wilson
SB = Stan Beverly




Unca Marvy's Home Page
More Articles