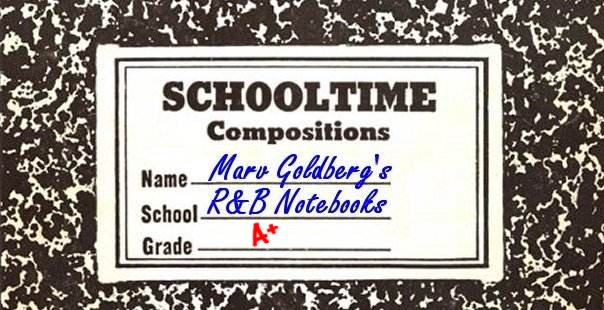 The Jayhawks/Vibrations

By Marv Goldberg

based on an interview with Carl Fisher


© 2005, 2009 by Marv Goldberg
Lots of names, lots of labels, and, fortunately, lots of hits. This is the story of the Vibrations, by way of the Jayhawks, Vibes, Cleeshays, and Marathons.

The story begins in Los Angeles, in 1955, probably in the late spring. Let's start with Carlton "Carl" Fisher, singing in a group called the Heart Thrills, formed for a talent show at Foshay Junior High School in Los Angeles. Others in the group were Dave Govan and Cleo White.


Meanwhile, at Dorsey High School, James Johnson, Rene Beard (brother of the Little Rascals' Matthew "Stymie" Beard), and Carver Bunkum sang with their own group. Somehow, the two groups got together and, when it was all sorted out, there was a single aggregation consisting of: James Johnson (first tenor), Cleo White (first and second tenor), Carl Fisher (second tenor), Rene Beard (baritone), and Carver Bunkum (bass). Their main influences were the Diablos, the Flairs, any group with Richard Berry, the Robins, the Flamingos, and, surprisingly, the Velvets (whose "I Tried" was a favorite of theirs).


They spent a couple of months practicing, and, since the Flash Record Shop was in their neighborhood (at the corner of Jefferson and Western, in South Central L.A.), they were eventually heard by its owner, Charlie "Flash" Reynolds. Groups were a big thing and, with his new Flash label, Reynolds was on the lookout for talent. He was impressed with this nameless group and turned them over to his pal, Al Curry to manage. (Curry might have been a silent partner in the operation.)

Was Curry a good manager? Not really. He only lasted about a year and didn't do all that much for them (other than name them the "Jayhawks"). Rene Beard told me that Curry was a sports fan from Kansas City; all of the teams at the University of Kansas are called "The Jayhawks."

After practicing in various houses and at the Flash Record Shop, the Jayhawks finally recorded on October 2, 1955. Their first session (held at Ted Brinson's primitive studio) produced "Counting My Teardrops" (on which you can faintly hear a phone ringing), "The Devil's Cousin," "My Only Darling," and a little ditty called "Stranded In The Jungle" that James Johnson had written (and led).

A couple of weeks later, "Counting My Teardrops" and "The Devil's Cousin" were released. They weren't reviewed until February 18, 1956 (and even then were only ranked "fair"). Other reviews that week were for Smiley Lewis' "One Night," Bo Diddley's "Diddy Wah Diddy," the Calvanes' "One More Kiss," Tony Allen's "Check Yourself, Baby," the Romancers' "House Cat," the Scale-Tones' "Dreamin' And Dreamin'," and the Baltineers' "Moments Like This."

Nothing much happened with the record, and soon Rene Beard and Cleo White were gone. They were drinkers and caused more trouble than they were worth, so they weren't much missed. (Within a couple of months, both Rene and Cleo ended up with Johnny Staton, in the Feathers that recorded "Dear One" and "Lonesome Tonight" for Hollywood Records. According to Staton, Rene sang second tenor on those, and Cleo was the bass.)


As a replacement, Carl brought in baritone Dave Govan, who had sung with him in the Heart Thrills. Now they were four. This was the group that recorded "Love Train" and "Don't Mind Dyin'" at the Jayhawks' second session.


In early May 1956, Flash released "Stranded In The Jungle," backed with "My Only Darling." The trades picked up on it faster this time, reviewing it on May 19 (both sides "good"). Other reviews went to Ray Charles' "Hallelujah, I Love Her So," Chuck Berry's "Roll Over Beethoven," the Midnighters' "Early One Morning," the Dominoes' "Bobby Sox Baby," and the 4 Beats' "Love Leads A Fool." That same month, the Jayhawks sang "Stranded In The Jungle" on Johnny Otis' TV show.


The record started taking off, causing Modern to cover it with the Cadets and Mercury with the Gadabouts. By June 30, it was a Pick Of The Week in the trades. It eventually rose to #9 on the national R&B charts and #18 on Pop. Amazingly, I can't remember ever hearing the Jayhawks version until the 60s; Alan Freed only seemed to play the Cadets (who, although they didn't really know the words to the tune, reached #4 R&B and #15 Pop).


The song was doing so well, in fact, that Al Curry arranged an East Coast tour for the Jayhawks. They all piled into a station wagon and drove across country. Their first engagement was a week at the Apollo Theater in New York, starting on June 29. They were part of a Dr. Jive show that also featured the Cadillacs, the Bop Chords, the Sensations, the Schoolboys, the Cookies, Lavern Baker, Billy Bland, and Vicki Nelson. (Actually, it's a good thing the Cadillacs were on that show. The Jayhawks' dance routines were so primitive that they were laughed off the stage on the first day. Fortunately, the Cadillacs were there to show them some steps.)

How did they fare at the Apollo? Initially, they "were booed off the stage," according to Carl. They were young, with no real experience. Their routines varied between rough and non-existent. But they hung in there, and by the end of the week they'd found some acceptance. They then headed to some places on the New Jersey shore and also played the Royal (Baltimore) and the Howard (D.C.). Gone the whole summer, they returned in time to resume school in the fall.

However, as soon as they returned from their tour, Carver Bunkum quit. He was very religious, and decided he was uncomfortable with show business life. The Jayhawks replaced him with bass Don Bradley and, at the same time, they added tenor Richard Owens. (Owens would do some moonlighting over the years, recording with the Ivy Leaguers in mid-1957 and acting as a fill-in member with the Six Teens from mid-1958 through early 1959. However, according to Carl, he actually joined the Jayhawks shortly before Don Bradley.) The Jayhawks were now James Johnson (first tenor), Carl Fisher (second tenor), Richard Owens (high tenor), Dave Govan (baritone), and Don Bradley (bass).


In September 1956, Flash issued their final record: "Don't Mind Dyin'," backed with "Love Train." The trades ranked both sides "good" on September 22, along with Fats Domino's "Blueberry Hill," the Teenagers' "ABC's Of Love," the Clovers' "From The Bottom Of My Heart," Shirley Gunter's "I Just Got Rid Of A Heartache," the Spiders' "Goodbye," Young Jessie's "Hit, Git & Split," the Vibraharps' "Cozy With Rosy," the Palms' "Darling Patricia," the Jewels' "She's A Flirt," the Flairs' "Aladdin's Lamp," and Marvin & Johnny's "Hey Chicken."


And then, according to Carl, "everything slowed down." There were no further hits. There weren't even any further recording sessions. Therefore, after about a year with Flash, the Jayhawks packed their bags and went over to the Mesner Brothers' Aladdin Records. On April 20, they started off by doing the party sounds behind Earl Palmer's cover rendition of "Johnny's House Party" (a tune which had originally been done by Johnny Heartsman, with the Gaylarks as the "crowd"). Released in April 1957, it received an "excellent" rating on May 6. Other reviews that week went to the Del Vikings' "What Made Maggie Run," Dale Hawkins' "Susie Q," the Sensations' "You Made Me Love You," and Marvin & Johnny's "Yak Yak."

Also on April 20, they recorded two songs of their own: "Everyone Should Know" and "The Creature." Released in August, they were reviewed on November 18 (both "good"), along with the Guytones' "She's Mine," the Superiors' "Lost Love," the El Venos' "My Heart Beats Faster," and the Romeos' "Fine, Fine Baby."

When this disk failed to take off, the Jayhawks hooked up with promoter C.E. Tebbets. They decided to change their image, because they felt they were being typecast as a "novelty" act. The first thing was to get a new name. The one they chose was the "Vibes." (But don't blink; the Jayhawks aren't quite gone yet!) Note that Richard Owens tended to lead the ballads and Carl Fisher the uptempo songs (and do most of the writing). This would continue for the rest of their career.

The first Vibes record was released on Daken Broadhead's Allied Records, in September 1958: "What's Her Name"/"You Are." Allied Records was actively acquiring labels and talent during this period, and C.E. Tebbets was somehow involved with them.


While with Tebbets, they did some backup work behind Danny Tyrell (as the "Cleechays") on "Let's Walk, Let's Talk"/"You're Only Seventeen", and Sonny Knight (as the "Cleeshays" on "Eat Your Mush And Hush"/"Lipstick Kisses". The only one of these that Carl remembered being on was "Eat Your Mush And Hush." Both records were released on Tebbets' newly-reactivated Eastman label, Tyrell's in September 1958, and Knight's in October.

[Every once in a while, I hear a song that triggers a "why wasn't that a hit?" reflex. That's the way I feel about "Eat Your Mush And Hush." It has a Coasters-like feel, with Richard Owens as the "baby" and bass Don Bradley aiding Sonny Knight as the "baby sitter" who just wants to be left alone, since he's only in it for the money. It's a really great song that probably suffered from Eastman's poor distribution.]

The second Allied record was issued in February 1959: "Misunderstood"/"Let The Old Folks Talk." They received a "fair" rating on March 2, along with the Channels' "My Love Will Never Die," the Orioles' "At Night," Don & Dewey's "Farmer John," Howie & Sapphires' "Rockin' Horse," the Checker Dots' "Alpha Omega," and the Flamingos' "Whispering Stars."

In April 1959, "Start The Fire"/"I Wish The World Owed Me A Living" came out on Eastman (however, not as the Vibes, but as the Jayhawks). It isn't clear if Eastman was a subsidiary of Allied at that time (it had been inactive for several years before this), or if Allied just pressed the records. Both sides were rated "fair" on May 4, along with the Coasters' "Along Came Jones," Bobby Freeman's "Mary Ann Thomas," the Shields' "Play The Game Fair," the Danleers' "Your Love," the Flamingos' "I Only Have Eyes For You," and the Drifters' "There Goes My Baby."

The final Jayhawks record was "Betty Brown"/"New Love," released on Eastman sometime in 1959. After that, the group changed its name (kinda for the last time, almost) to the "Vibrations." "It was because of our routines," says Carl. "Don and Dave were athletic, doing flips and splits - the name reflected that."

They hooked up with the tiny Bet label in L.A. (about which Carl remembers nothing). Around March 1960, the first Vibrations record was issued: "So Blue"/"Love Me Like You Should."

It started taking off in Los Angeles and was picked up by Chess Records to release on their Checker subsidiary in May. (While not a national hit, Checker was impressed enough to give them a contract.)


"So Blue" was followed by "Feel So Bad"/"Cave Man" in September and "Doing The Slop"/"So Little Time" in November. (For some reason, this record, Checker 967, was withdrawn from circulation and the number re-used for a release by the Neptunes.)


Hit time. In December, Checker released "Watusi"/"Wallflower." "Watusi" took off until it had reached #13 on the R&B charts and #25 on Pop. Unfortunately, while it was good to have a hit, this established the Vibrations as a "dance record" group (and we already know that they didn't like to be typecast).

In March 1961, Checker issued "Continental"/"The Junkeroo" (surprise, two more dance records!). Now things were about to get really complicated. Producers H.B. Barnum (who had once sung with the Robins) and Martin Cooper had written a song called "Peanut Butter" to give to the Olympics (it used the same tune as the Olympics' 1959 smash, "(Baby) Hully Gully"). Since the Olympics were off on a tour, Barnum had the Vibrations record it as a demo (one of several they did for him). He then changed his mind and sold or leased the demo (along with another demo, "Talkin' Trash") to Richard Vaughn of Arvee Records. Of course, he didn't bother to tell the Vibrations any of this. Barnum knew that they were under contract to Chess, so Arvee couldn't use the name "Vibrations"; instead, they were dubbed the "Marathons."

It may have only been a demo, but by the time it was finished, it had climbed to #25 on the R&B charts (#20 Pop). What, you may wonder, would happen when Chess found out about it? Well, find out they did. The only way out was to have the Vibrations re-record the song and put it out themselves. It was issued with "Down In New Orleans" on the flip, although the guys had also re-recorded "Talkin' Trash." Chess called the group the "Vibrations, Named By Others As The Marathons" (which doesn't exactly roll off the tongue). These were released, around May 1961, on both Chess and its Argo subsidiary. According to Carl, the Vibrations never appeared as the "Marathons."

Of course, with "Peanut Butter" a big hit, H.B. Barnum needed to capitalize on it. However, Chess wasn't about to let the Vibrations do any more extracurricular recording. Therefore all other Marathons recordings on Arvee (and, presumably, Plaza) were by a different group: Bobby Mac (Maccagnanno), James Hall, Freddy Sachel, and Art Wheeler. The only exceptions were "Chicken Space Man" and "You Bug Me Baby," which were recorded, as duets, by Barnum and Cooper themselves. Note that the Marathons on Sabrina and J.C. were totally unconnected to any of this.

The next Vibrations release on Checker was a reprise of "Stranded In The Jungle." Although it may seem odd to release a song like this in 1961, it was a tune that they'd continued to do at appearances. However, over the next year, there were no further hits and they were kept in "dance mode" with songs like "Let's Pony Again" and "The New Hully Gully." Carl says that they got little freedom in what they could record.


When their Checker contract was up, they kind of switched over to Atlantic. Actually, they never recorded for Atlantic at all. They hooked up with independent producers Bert Berns and Wes Farrell who had them record several songs that were then sold or leased to Atlantic. The first of these, "Between Hello And Goodbye"/"Lonesome Little Lonely Girl," released in September 1963, went nowhere.

But then, in February 1964, Atlantic released "My Girl Sloopy," which rose to #26 on the R&B charts. The Vibrations were back in business.


For some reason they never signed a contract with Atlantic, but by the fall of 1964 Columbia's Okeh subsidiary had snapped them up. What better way to start off with a new label than with a couple of dance tunes: "Sloop Dance" and "Watusi Time"?

Nothing much happened for about a year, and then the Vibrations found themselves on the charts again, this time with a ballad: "Misty," released in September 1965. It rose to #26 R&B and #63 Pop. They did it again about a year later with their version of "And I Love Her" (#47 R&B).

Now look what they're recording. Gone are the dance numbers, replaced by heavy-duty Pop tunes: "Misty," "Gina," "Canadian Sunset," "Gonna Get Along Without You Now," "And I Love Her." Every tune on their January 1966 Misty album was Pop (all led by Richard Owens): "My Prayer," "Days Of Wine And Roses," "Tonight," "I Wish You Love," "What Kind Of Fool Am I," "Stardust." The New Vibrations LP in July of that year continued the trend with "For Your Love" and "Our Day Will Come."

The guys weren't happy. Soul Music and Psychedelic Rock was where it was at and they weren't getting many chances to record in those genres. They "tried to make us too Pop-sounding," laments Carl. On top of that, they didn't feel that Okeh gave them good material or even cared about pushing the product.


Towards the end of their stay with Okeh, it got a little better. In February 1967, the Soul tune "Pick Me" charted at #39. Their last single for Okeh, "Love In Them There Hills" (March 1968), was also a Soul sound and became their last chart hit (#38).

There was a single release on Epic, in November 1968: "I Took An Overdose," but nothing happened with it. (Like Okeh, Epic was a subsidiary of Columbia.)


At Okeh, the Vibrations had worked with songwriters/producers Kenny Gamble and Leon Huff. Now, Gamble and Huff had started their own label, Neptune (a subsidiary of Chess). The Vibrations had three releases on it in 1969 and 1970 (including a remake of the Soul Survivors' "Expressway To Your Heart"), but no hits. At least it was close to home: by this time the Vibrations were all living in Philadelphia, home of the Neptune label.

In the summer of 1971, Richard Owens got the chance to join the Temptations, one of the hottest groups in the country. However, he was only gone a few weeks, since, during his trial period, the Temps decided that he didn't really fit in.


September 1971 saw the Vibrations sign with RCA in the United Kingdom. The photo recording the event shows Bob Gallo, who would set up Mandala Records in the following year, although I'm sure it was in the works at this time and they were hammering out a reciprocal agreement. (The photo's caption says that they're signing with RCA, but, strangely, there are no representatives of RCA present.) The Vibrations would have a couple of singles on Mandala in 1972 (including "Ain't No Greens In Harlem"), as well as an LP. The LP was issued by RCA in Europe, and the four single tracks were released by them on a European EP (see discography).

Later that year, there was a single release on "Broadway" Eddie Warhoftig and Kenny Gamble's North Bay label. These were old masters recorded for Gamble and Huff, but Carl, although he remembered the tunes, had no knowledge of the label at all.

After almost twenty years with the group, Carl Fisher left the Vibrations in 1973. They didn't replace him, continuing on as a quartet.

The final Vibrations record came out on Chess in 1974: "Make It Last"/"Shake It Up." The former features Richard Owens on lead; the latter Carl (the last things recorded before he left). There was at least one unreleased tune: "I Found Love", also featuring Carl. The group struggled on until 1976, when, with no hits since 1968, they finally called it quits.


Since then, James Johnson, Richard Owens, and Dave Govan have passed away. Carl Fisher and Don Bradley are still with us. In 2010, Carl Fisher still fronts a Vibrations group. In 2005, it consisted of Jerry Brooks (first tenor, second tenor, and bass), Willie Jackson (baritone), Frankie Erwin (first tenor; this is not the Frankie Ervin who was in the Shields), and Rene Beard (bass; from the original Jayhawks). Both Frankie and Rene have recently left and baritone/bass Walter Smalls has replaced them. By 2013, the lineup had changed to Carl Fisher, Jerry Brooks, Lee Ward, and Barron Dorhan.

The Vibrations went through a lot: a lot of name changes, a lot of labels, a lot of frustration in not being able to record what they wanted. Still, they had a 20-year career and a handful of hits. That's more than most groups ever had.


Discography courtesy of Ferdie Gonzalez.



DISCOGRAPHY
FLASH (JAYHAWKS)
105 Counting My Teardrops (CF)/The Devil's Cousin (JJ & CF) - 10/55
109 Stranded In The Jungle (JJ)/My Only Darling (CF/RB) - 5/56
111 Love Train (JJ & CF)/Don't Mind Dyin'(JJ) - 9/56

ALADDIN (JAYHAWKS)
3379 Johnny's House Party Pt. 1/Pt. 2 [Earl Palmer & Jayhawks] - 4/57
3393 Everyone Should Know (CF)/The Creature (CF) - 8/57

ALLIED (VIBES)
10006 What's Her Name (RO)/You Are (RO) - 9/58

EASTMAN (backing single artists)
784 Let's Walk, Let's Talk/You're Only Seventeen [backing Danny Tyrell as "Cleechays"] - 9/58
787 Eat Your Mush And Hush/Lipstick Kisses [backing Sonny Knight as "Cleeshays"] - 10/58

ALLIED (VIBES)
10007 Misunderstood (RO & CF)/Let The Old Folks Talk (CF) - 2/59

EASTMAN (JAYHAWKS)
792 Start The Fire (CF)/I Wish The World Owed Me A Living (CF & RO) - 4/59
798 Betty Brown (CF)/New Love (RO) - 59

BET (VIBRATIONS)
001 So Blue (RO)/Love Me Like You Should (CF) - 60

CHECKER (VIBRATIONS)
954 So Blue (RO)/Love Me Like You Should (CF) - 5/60
961 Feel So Bad (CF)/Cave Man (CF & DG) - 9/60
967 Doing The Slop (CF)/So Little Time (RO) - 11/60
This was withdrawn from circulation and the number assigned to a record by the Neptunes.
969 Watusi (CF)/Wallflower (CF) - 12/60
974 Continental (CF)/The Junkeroo (CF) - 3/61

ARVEE (MARATHONS)
5027 Peanut Butter (CF)/Talkin' Trash (CF) - ca. 3/61

ARGO ("VIBRATIONS, NAMED BY OTHERS AS MARATHONS")
5389 Peanut Butter (CF)/Down In New Orleans (CF) - 4/61

CHESS ("VIBRATIONS, NAMED BY OTHERS AS MARATHONS")
1790 Peanut Butter (CF)/Down In New Orleans (CF) - 5/61

CHECKER (VIBRATIONS)
982 Don't Say Goodbye (RO)/Stranded In The Jungle (JJ) - 6/61
987 Stop Right Now (CF)/All My Love Belongs To You (JJ) - 7/61
990 Let's Pony Again (CF)/What Made You Change Your Mind (CF) - 9/61
1002 Oh Cindy (RO)/Over The Rainbow (RO) - 11/61
1011 Anytime (CF)/The New Hully Gully (CF) - 3/62
1022 Hamburger On A Bun (CF & DG)/If He Don't (CF) - 7/62
1038 May The Best Man Win (CF & RO)/Since I Fell For You (CF) - 2/63

CHECKER LP-2978 Watusi - 61
The Watusi (CF)
Serenade Of The Bells (RO)
Wallflower (CF)
Time After Time (RO)
So Blue (RO)
Doing The Slop (CF)
People Say (RO)
Cave Man (CF & DG)
So Little Time (RO)
Sweet Slumber (RO)
Love Me Like You Should (CF)
I Had A Dream (RO)

ATLANTIC (VIBRATIONS)
2204 Between Hello And Goodbye (RO)/Lonesome Little Lonely Girl (CF) - 9/63

CHECKER (VIBRATIONS)
1061 Dancing Danny (CF)/Dancing Danny (instrumental version) - 11/63

ATLANTIC (VIBRATIONS)
2221 My Girl Sloopy (CF)/Daddy Woo-Woo (CF) - 2/64

OKEH (VIBRATIONS)
4-7205 Sloop Dance (CF)/Watusi Time (CF) - 10/64
4-7212 Hello Happiness (RO)/Keep On Keeping On (CF) - 12/64
4-7220 End Up Crying (CF)/Ain't Love That Way (CF) - 4/65
4-7228 If I Only Knew (RO)/Talkin' 'Bout Love (CF) - 8/65
4-7230 Misty (RO)/Finding Out The Hard Way (RO) - 9/65
4-7238 Gina (RO)/The Story Of A Starry Night (RO) - 1/66
4-7241 Canadian Sunset (RO)/The Story Of A Starry Night (RO) - 2/66
4-7249 Gonna Get Along Without You Now (CF)/Forgive And Forget (RO) - 5/66
4-7257 And I Love Her (RO)/Soul A Go-Go (CF) - 8/66
4-7276 Pick Me (RO)/You Better Beware (RO) - 2/67
4-7297 Together (RO)/Come To Yourself (CF) - 10/67
4-7311 Love In Them There Hills (CF)/Remember The Rain (RO) - 3/68

OKEH OKS-14111 Shout! - 7/65
Talkin' 'Bout Love (CF)
Misty (RO)
End Up Crying (CF)
Watusi Time (CF)
Ain't Love That Way (CF)
Finding Out The Hard Way (RO)
Medley: 1. What I Say 2. Shout (CF & RO)
Sloop Dance (CF)
Keep On Keeping On (CF)
Hello Happiness (RO)

OKEH OKS-14112 Misty - 1/66
I Left My Heart In San Francisco (RO)
Gina (RO)
My Prayer (RO)
The Story Of A Starry Night (RO)
Misty (RO)
Days Of Wine And Roses (RO)
Tonight (RO)
I Wish You Love (RO)
What Kind Of Fool Am I (RO)
Stardust (RO)

OKEH OKS-14114 New Vibrations - 7/66
Everybody Loves A Lover (CF)
And I Love Her (RO)
Secret Love (CF)
For Your Love (RO)
Soul A Go-Go (CF)
Canadian Sunset (RO)
One Mint Julep (CF)
Our Day Will Come (RO)
Forgive And Forget (RO)
Gonna Get Along Without You Now (CF)

EPIC (VIBRATIONS)
5-10418 'Cause You're Mine (CF)/I Took An Overdose (CF) - 11/68

OKEH OKS-14129 The Vibrations' Greatest Hits - 1/69
Love In Them There Hills (CF)
For Your Love (RO)
I Left My Heart In San Francisco (RO)
Sloop Dance (CF)
Medley: 1. What I Say 2. Shout (CF & RO)
Canadian Sunset (RO)
And I Love Her (RO)
Watusi Time (CF)
Misty (RO)
Our Day Will Come (RO)
Remember The Rain (RO)

NEPTUNE (VIBRATIONS)
19 Expressway To Your Heart (CF)/Who's Gonna Help Me Now (CF/RO) - 11/69
21 Smoke Signals (CF)/Who's Gonna Help Me Now (CF/RO) - 1/70
28 Right On, Brother, Right On (CF)/Surprise Party For Baby (CF) - 5/70
The prior record was also released as by the "Vibrating Vibrations"

MANDALA (VIBRATIONS)
2511 Wind Up Toy (CF)/Ain't No Greens In Harlem (DB) - 6/72
2514 Man Overboard (CF)/The Man (CF) - 72
All four of the above were released, in Europe, on an RCA EP (TP-652), The Vibrations - 72

MANDALA
MLP 3006 Taking A New Step - 9/72
Also released, in Europe, as RCA SF 8254, The Vibrations - 72
Midnight Rider
Ain't No Greens In Harlem (DB)
Run For Your Lives
Take A Step In My Direction
Wind Up Toy (CF)
Zazoo
The Man (CF)
Man Overboard (CF)
Silver Dollar
Whiskey Man
Bolder, Green & Jones

NORTH BAY (VIBRATIONS)
307 Sneakin' (CF)/When Will My Turn Come (CF/RO) - 11/72

CHESS (VIBRATIONS)
2151 Make It Last (RO)/Shake It Up (CF) - 74



UNRELEASED SONGS
UNRELEASED ARGO (MARATHONS)
Talkin' Trash (CF)

UNRELEASED CHECKER (VIBRATIONS)
Late Again (??)
Talk That Talk (CF)
I Still Love You (??)
You Can Depend On Me (??)
Chinese Hully Gully Man (??)
Savin' All My Love For You (RO)
Another Big Mess (CF)
If You Really Want To Go Now (??)
You're Mine (JJ)
Midnight Star (CF)
Lonely Me (CF)
In Between Tears (RO)
Memories (CF)
Stop Rocking The Rock (CF)
Firebird No. Three (CF)
Ain't She Fine (CF)

UNRELEASED ATLANTIC (VIBRATIONS)
Baby Stay In Line (??)
Devil's Doorstep (??)
Misty (RO)
Watusi (CF)
What'd I Say (CF/RO)

UNRELEASED OKEH (VIBRATIONS)
Don't Hide (??)
Hole Card (CF)
Follow Your Heart (CF)
Searching Is Over (RO)
Always Had Your Way (??)

UNRELEASED CHESS (VIBRATIONS)
I Found Love (CF)

LEADS:
CF = Carl Fisher; JJ = James Johnson; RO = Richard Owens; DG = Dave Govan; DB = Don Bradley; RB = Rene Beard



Unca Marvy's Home Page
More Articles