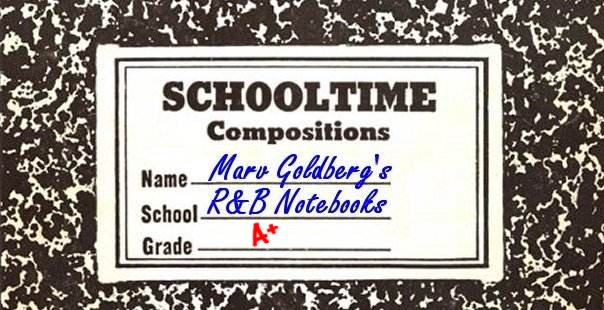 The King Toppers

By Marv Goldberg

based on interviews with Louis Day,
David Colter, Welton Young, and Grant Kitchings


© 2004, 2009 by Marv Goldberg
While I'm sure you can name a lot of tires that are made in Dayton, Ohio, I'll bet you can't think of too many vocal groups that came from there. I've got one for you: the King Toppers. While they recorded for Jubilee's Josie subsidiary, they've managed to remain as one of the more obscure groups on the label.


The group that was to become the King Toppers started to coalesce in late 1955, when tenor Dave Colter and baritone Don Turner (who knew each other from Dunbar High) began harmonizing at Central State College. Soon they had added bass Louis Day, who lived around the corner from Don. Another friend, second tenor Jesse Hines, made it a quartet, and then someone told them about a high tenor named Grant Kitchings. He sounded like he'd fit in, and they got in touch with him through his uncle, who owned a local barber shop. Finally, in the summer of 1956, they added guitarist Welton "Pappy" Young, who'd just moved to Dayton from Tennessee. Other than Welton, they'd all graduated from Dunbar High.

They called themselves the Corvettes, after that nifty new car from Chevrolet, and management was provided by Julia Mead, Louis Day's sister.

The Corvettes' repertoire consisted of R&B, Pop, and progressive jazz arrangements. Although many 50s groups wanted to sing modern harmony, most record companies discouraged them for a simple economic reason: that kind of music simply didn't sell.

Dave remembers the Corvettes' first appearance being at the Fifth Street YMCA in Dayton. They routinely appeared at small clubs and talent competitions in and around Dayton, like the Democratic Club (with Count Basie), the Top Hat Club, the Apollo Club, the Palace Theater (with Peg Leg Bates), and the Beachwood Holiday Club in Richmond, Indiana.

One day, a friend returned from New York City and told them about the big doings at Harlem's Apollo Theater. (Let's face it, if you were going to win a talent show that was the place to do it.) So, one day in October 1956 (right after the World Series ended, Welton says, because he remembers watching it at home), they all piled into Louis' 1953 Buick Super and headed for the Big Apple (and, it was hoped, fame and fortune). Well, actually they almost all piled into the car; Jesse Hines decided not to go, and they seemed to be down to a quartet. However, it turned out that Welton Young could sing a bluesy tenor as well as play the guitar, so that problem was taken care of.

Fortunately, Donald Turner had an aunt and some cousins in New York and the guys were able to stay with them (in a very crowded walk-up apartment on Eighth Avenue). But the Corvettes had made a decision: New York was were it was happening; Dayton was not. Five clean-cut kids in the big city, with no plans to go home. Says Dave, "We were one of the few young groups that didn't fool with alcohol or drugs."

The Corvettes auditioned for the Apollo Amateur Show and were accepted. How did they do? Says Louis, "we didn't get booed." They also didn't come in first, so no one was waiting for them with open arms and a recording contract. They'd have to come up with that themselves.

According to Dave, they all got "little jobs," just to have some money to live. They also started doing shows around New York and New Jersey (including the One-Twenty-Five Club on 125th Street in Harlem and Small's Paradise). It was at one of these that they met Aaron "Tex" Cornelius, a member of the Vee-Jay Orioles (and also from Ohio). He was impressed with their sound (since the Orioles were heavily into modern harmony at the time) and introduced them to Tom Watson, a guy from New Jersey who played the numbers and wanted to manage show business acts. (Dave remembers that, for a single performance, they appeared somewhere as the "Orioles." Possibly Tex had something to do with that.)

Probably through Watson's efforts, the Corvettes got an audition and session (but no contract) at RCA Victor. They recorded two sides, "Angel Mine" (written by Tex Cornelius and led by Grant) and another, forgotten title, but RCA never released them.

And then they lost Dave Colter. Dave's wife (Louis Day's niece) was expecting a child, and one day he got the phone call. That was the end of his tenure with the King Toppers, as back to Dayton he went. Originally a sextet, the Corvettes were now down to four.

While under Tom Watson's care, the Corvettes decided to change their name. They felt that, according to Louis, "we were gonna become one of the top groups in the country," and the name that finally emerged was the somewhat unwieldy "King Toppers."

Through Tex Cornelius, they met Paul Winley, brother of Clovers' bass Harold Winley, and owner of the relatively new Winley Records. He worked on a couple of songs with them and, for some reason, brought them to Jubilee Records instead of recording them himself. (The Winley label was distributed by Jay-Gee Records, a distributing company that was part of Jubilee.)

"You Were Waiting For Me" (credited to Tex Cornelius and Paul Winley) was led by Grant Kitchings and "Walkin' And Talkin' The Blues" (written by Winley and Welton Young) was fronted by Welton. The Jubilee session was held sometime in November 1956.

Jubilee was in no hurry to release the sides, however, and, later in November, the King Toppers lost another member when bass Louis Day was drafted. Grant, Welton, and Don added Tex Cornelius (when he wasn't appearing with the Orioles) for a short while.

However, the King Toppers didn't last much longer. Welton remembers practicing a lot (and trying to add some new members), but not having any gigs. But then, says Grant, "Don got a haircut one day and left New York." This was followed, in December, by Grant being drafted too. That was the end of the King Toppers. Keep in mind that with all this activity, they'd only been in New York for about two months.

Finally, in February, 1957, with the King Toppers completely obliterated, Jubilee issued the songs on its Josie subsidiary (named after owner Jerry Blaine's daughter). The result shows two songs that were quite professionally done, with "You Were Waiting For Me" having especially good harmonies. In spite of this, Josie never sent the disc out for review (although the releases immediately before and after it were). If they had, it would most probably have been reviewed on February 16, along with the Buckeyes' "Since I Fell For You," the Teenagers' "A Teenage Love," the Cadillacs' "Sugar, Sugar," Roy Brown's "Party Doll," Amos Milburn's "Rum And Coca Cola," the Tornados' "Four O'Clock In The Morning," the Federals' "Come Go With Me," the Squires' "Dreamy Eyes," and Sonny Knight's "But Officer."

Grant Kitchings, who was in the New York area in the early days of being in the Army, says that Alan Freed, Dr. Jive, and Jocko all played "Walkin' And Talkin' The Blues."

So Welton Young was the only one left! He was working for Western Union and had also hooked up with a couple of songwriters to earn some extra cash by playing guitar for demo records.


In 1958, Welton headed back to Dayton, where he teamed up with Brenda Lee Jones (later Brenda Lee Melson) to form the duo of "Dean and Jean." (Brenda had previously recorded "I Ain't Gonna Give Nobody None" for Apollo, backed by the Vocaltones.) They recorded for Buckeye, Ember, and Rust, from late 1958 through 1966, and had some Pop chart hits ("Tra La La La Suzy" went to #35 and "Hey Dean, Hey Jean" made it to #32). They did so well that at one point they were part of Dick Clark's Caravan Of Stars. Welton finally decided to give it up because "we weren't recording what I wanted and we traveled too much." Touring, which seems like fun at the beginning, can really wear you down after a while.


When Grant Kitchings got out of the Army in late 1958, he hooked up with the remnants of the Ravens (Joe Van Loan, Tex Cornelius, and Boots Bowers) for several months. He then joined a succession of Ink Spots groups, ending up with Adriel McDonald's Ink Spots. This had something of an all-star lineup by 1970: Adriel McDonald had been the last bass of the Decca Ink Spots, Abel DeCosta had been a member of the Blenders and the Cues, and Matt McKinney had been in the Cabineers. In 1972, Kitchings joined Johnny Moore's Drifters and was with them when they relocated to England; he remained with them until 1975. In 1995, he became tenor lead of Harold Winley's Ink Spots (the group that had been headed by Jimmie Nabbie until his death in September 1992). Grant was with them for several years, until health problems sidelined him. Grant Kitchings III passed away on April 5, 2005.

The King Toppers showed a good deal of talent, but within two months of coming to New York, they no longer existed. That could explain why Josie didn't push the record, but did they even know?


Special thanks to Bruce Woolf.




THE KING TOPPERS
JOSIE
811 You Were Waiting For Me (GK)/Walkin' And Talkin' The Blues (WY) - 2/57

LEADS: GK = Grant Kitchings; WY = Welton Young



DEAN AND JEAN
(Welton Young is "Dean"; Brenda Lee Jones is "Jean")
BUCKEYE
1001 Oh Yeah/We're Gonna Get Married - 58

EMBER
1048 Too Young To Know/We're Gonna Get Married - 12/58
1054 Never Let Our Love Fade Away/Turn It Off - 8/59

Note:
Ember 1086 Cross My Heart/That's The Way Love Goes - 4/62 is by the unrelated "Dean and Gene".


RUST (subsidiary of Laurie)
5044 Come Take A Walk With Me/Dance The Roach - 5/62
5046 Mack The Knife/You Can't Be Happy By Yourself - 6/62
5067 Tra La La La Suzy/I Love The Summertime - 10/63
5075 Hey Jean, Hey Dean/Please Don't Tell Me Now - 2/64
5081 I Wanna Be Loved/Thread Your Needle - 4/64
5085 Goddess Of Love/The Man Who Will Never Grow Old - 64
5089 Sticks And Stones/In My Way - 64
5100 Goddess Of Love/Lovingly Yours - 5/65
5107 I Love The Summertime/She's Too Respectable - 4/66
TR 1 Seven Day Wonder/The Man Who Will Never Grow Old - ?



BRENDA LEE SOLOS
RUST
5112 Thread Your Needle/You're The Love Of My Life (Brenda Lee Jones) - 66
5127 The Love Game/Valley Of Love (Brenda Lee Melson) - 67



Unca Marvy's Home Page
More Articles